10 Best Things to Do in Stockholm
What is Stockholm Famous For?
Scattered throughout the largest city in all of Scandinavia, the best things to do in Stockholm combine big city culture with fantastic natural scenes, and there's an almost provincial feel to some parts of Sweden's capital. It's a beautiful place and offers a fascinating glimpse into how heritage and modernity can work together.
First-time visitors to Stockholm will be shocked by the amount of water. The city is spread out over 14 islands and crisscrossed by bridges. Ferries are a great way to get around, although most locals prefer to walk when out and about. The brisk winds off the Baltic Sea and changeable weather means dressing in layers is the smart way to go when exploring Stockholm.
What are the best things to do in Stockholm?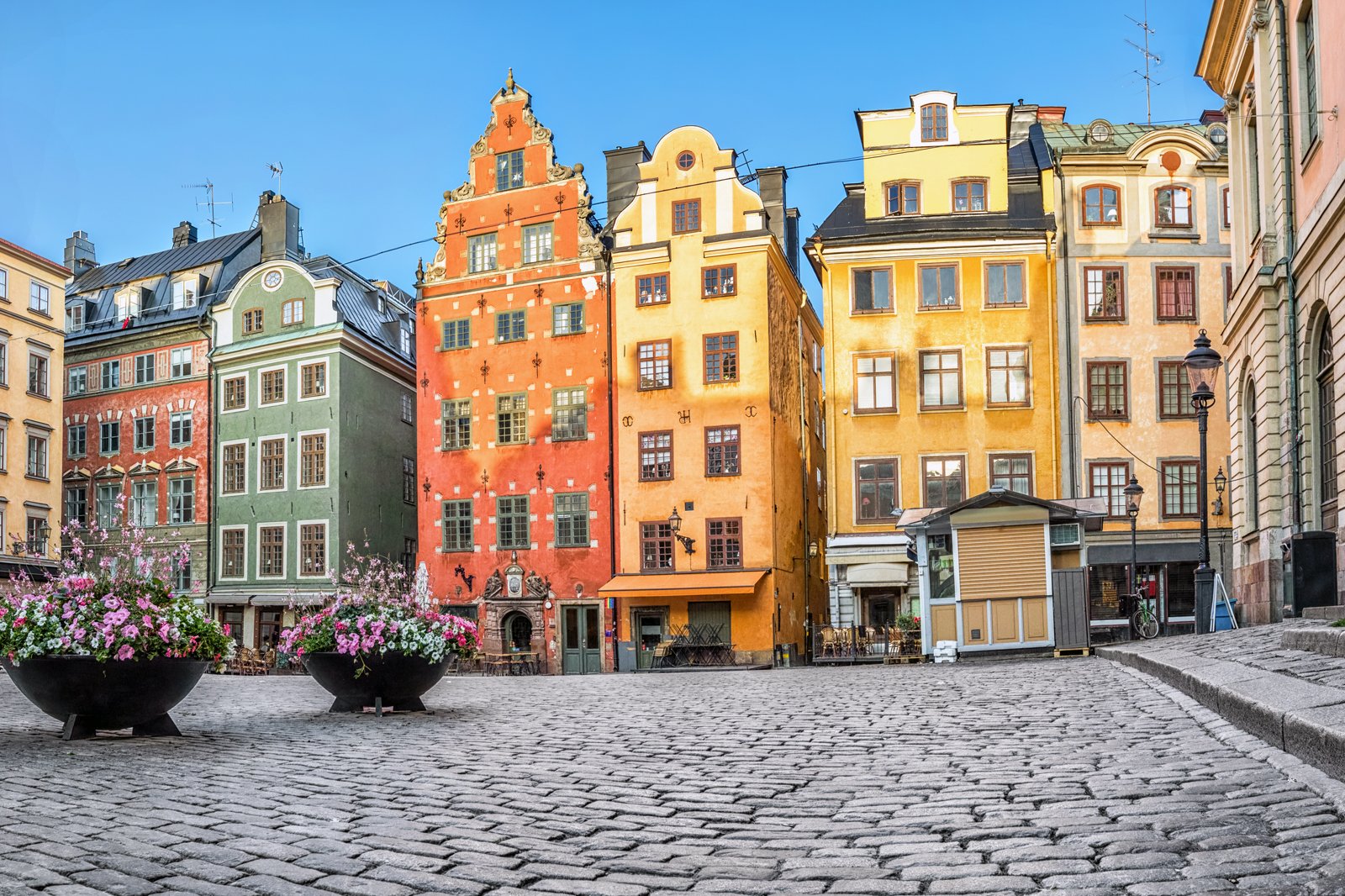 Stortorget Square is the heart of old Stockholm. The charming 17th-century buildings are painted in earthy pastel shades and surround a cobblestoned square. It's an understatement to say this small marketplace has seen more than its fair share of drama and intrigue. In fact, a cannonball is still lodged into one of the walls from a Danish invasion.
Take your pick from a row of cafés and enjoy a coffee or hot chocolate with a pastry. Snacking on pastries along with a hot drink is known as fika in Swedish – the nation's enshrined coffee break – and is a great way to fill up on cream and sugar for the day ahead. Throughout December, a large Christmas market takes over Stortorget Square and the surrounding area.
Read more
Location: Stortorget, 111 29 Stockholm, Sweden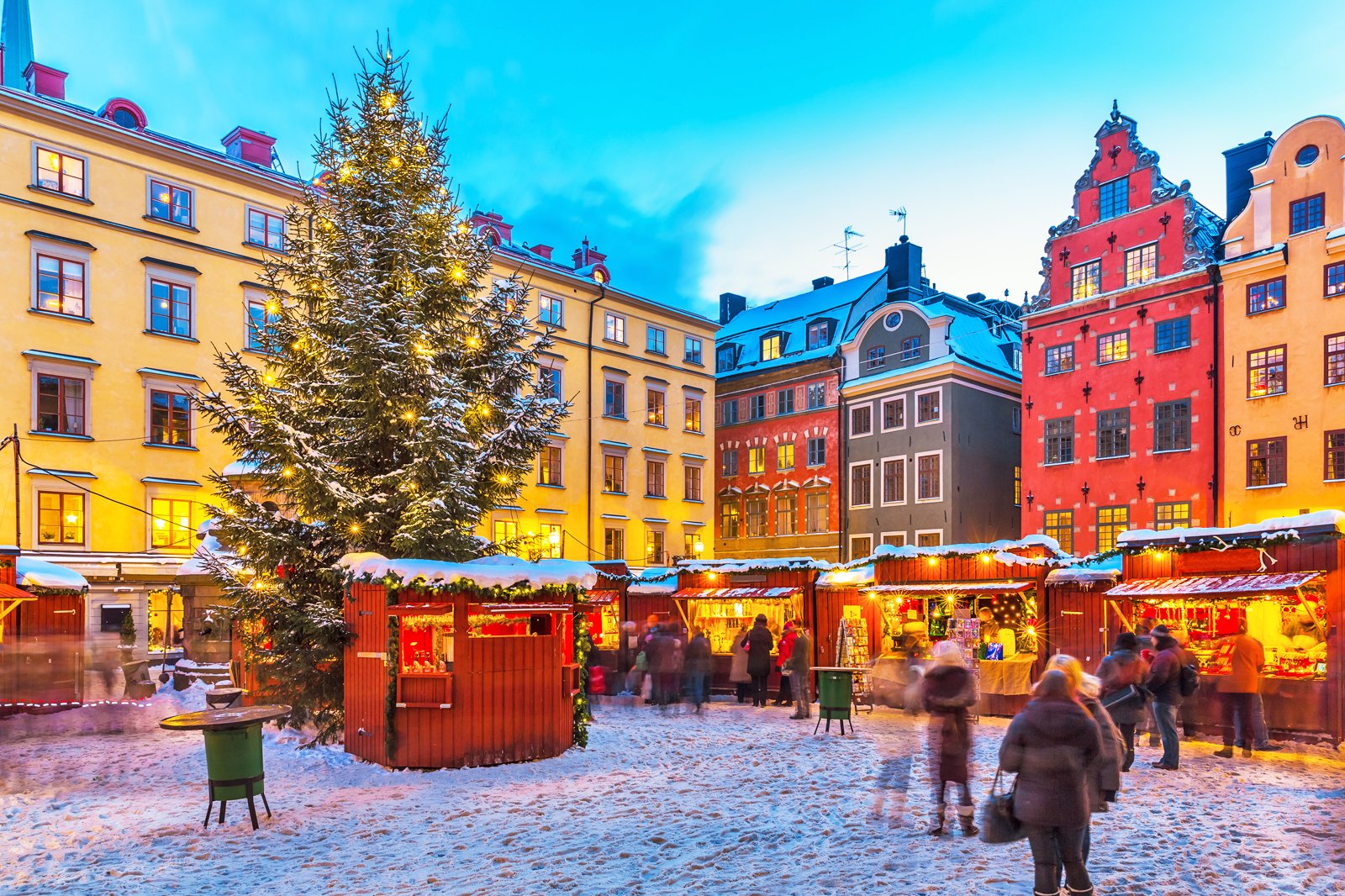 Couples
Photo
Budget
History
Stockholm's origins lie on the atmospheric island of Gamla Stan, where merchants and monarchs occupied the medieval streets around the Royal Palace. Stroll through the meandering alleyways, past landmarks like the 13th-century Storkyrkan Cathedral and the Nobel Museum, celebrating the achievements of Nobel Prize winners. Plenty of restaurants line the waterfronts, and, in the evening, jazz and music clubs draw people into the narrow side streets.
To the west of Gamla Stan is the tiny island of Riddarholmen, home to grand palaces and noble houses. They are so perfectly preserved the whole area feels like a film set.
Read more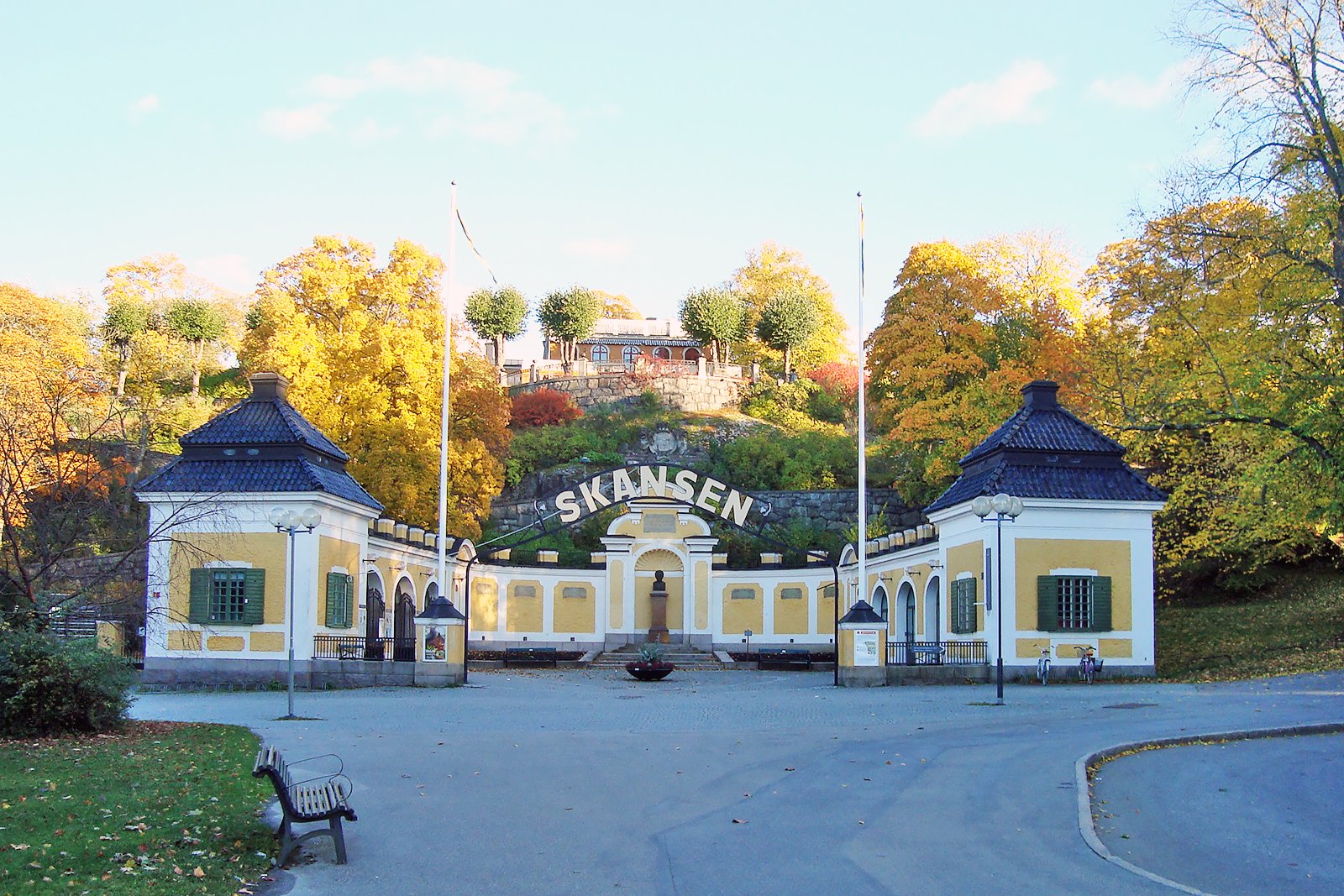 Families
Shoppers
Photo
History
Skansen is a living history museum, showcasing how Swedes once lived. You can tour the farmsteads and craft shops, eat traditional food, and pet the animals. Built over 300,000 sq m, Skansen is a full-scale replica of an ancient town. If you're looking for souvenirs of your time in Stockholm, you can buy some of the crafts produced here.
Throughout the year, Skansen celebrates seasonal occasions like Midsummer, Harvest time, and New Year's Eve, following the folk traditions of yesteryear. It's a fascinating way to get a glimpse of Sweden's ancient culture.
Read more
Location: Djurgårdsslätten 49-51, 115 21 Stockholm, Sweden
Open: Daily from 10 am (closing times vary throughout the year)
Phone: +46-8-442 82 00
photo by Darcy Parks (CC BY-SA 2.0) modified
4
Relax in a Swedish sauna
Purify the body and relax the mind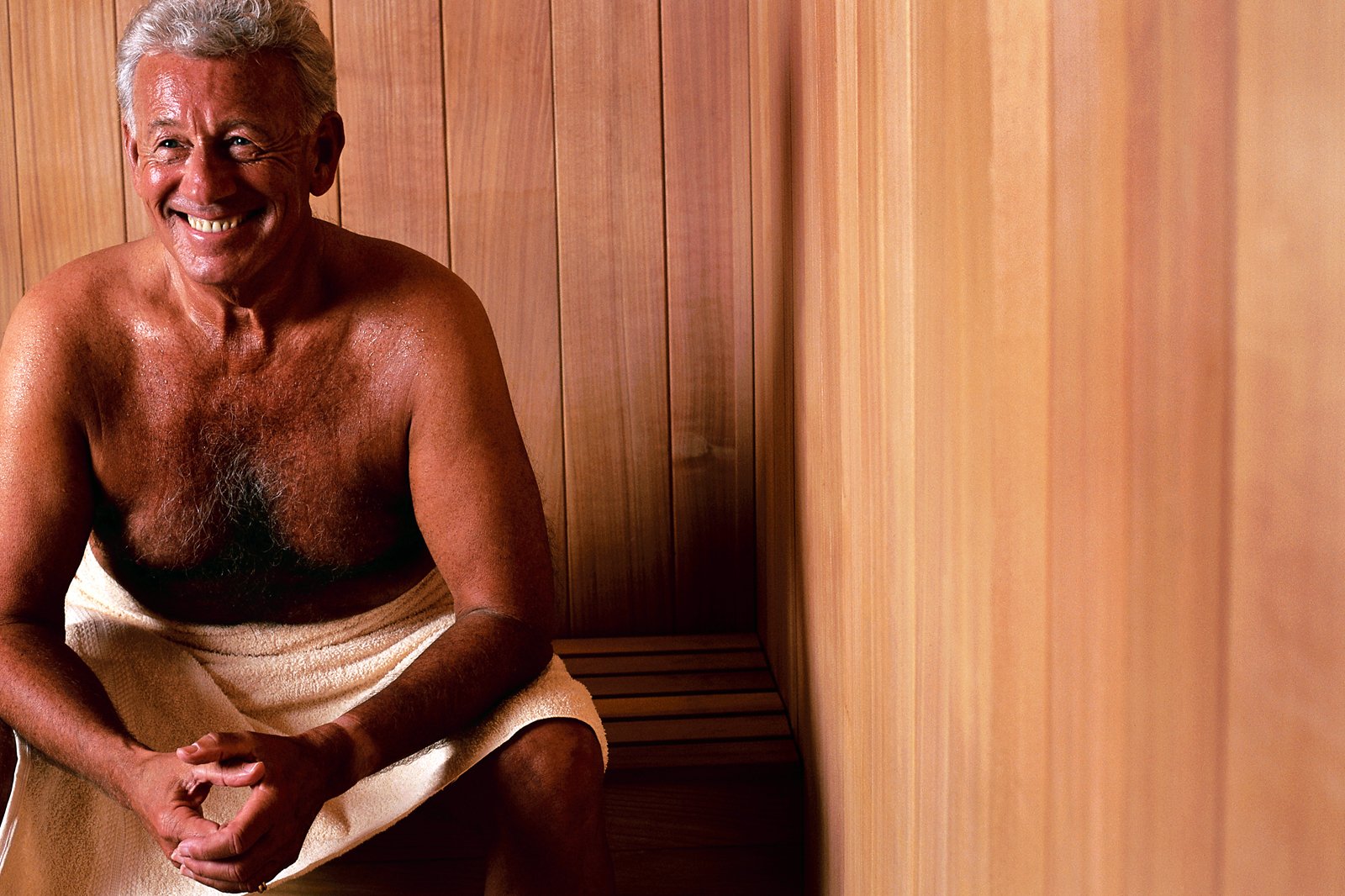 The Scandinavian tradition of cleaning and revitalising yourself in a sauna is alive and well in Stockholm. Known locally as bastu, bathhouses can be found all over the city, in health centres, hotels, and gyms. For visitors, it's more fun to go to a traditional sauna in the Old Town, and there are plenty to choose from. Saunas are separated for males and females, and it's commonplace to bathe naked, so we would advise against wearing swimwear – you might feel a little awkward at first, but it will soon pass. Some hotels offer Swedish massage for after your bastu session. It's a little bit pricey, but your body will thank you.
5
Eat a smörgås sandwich
It's just about the most versatile meal you can find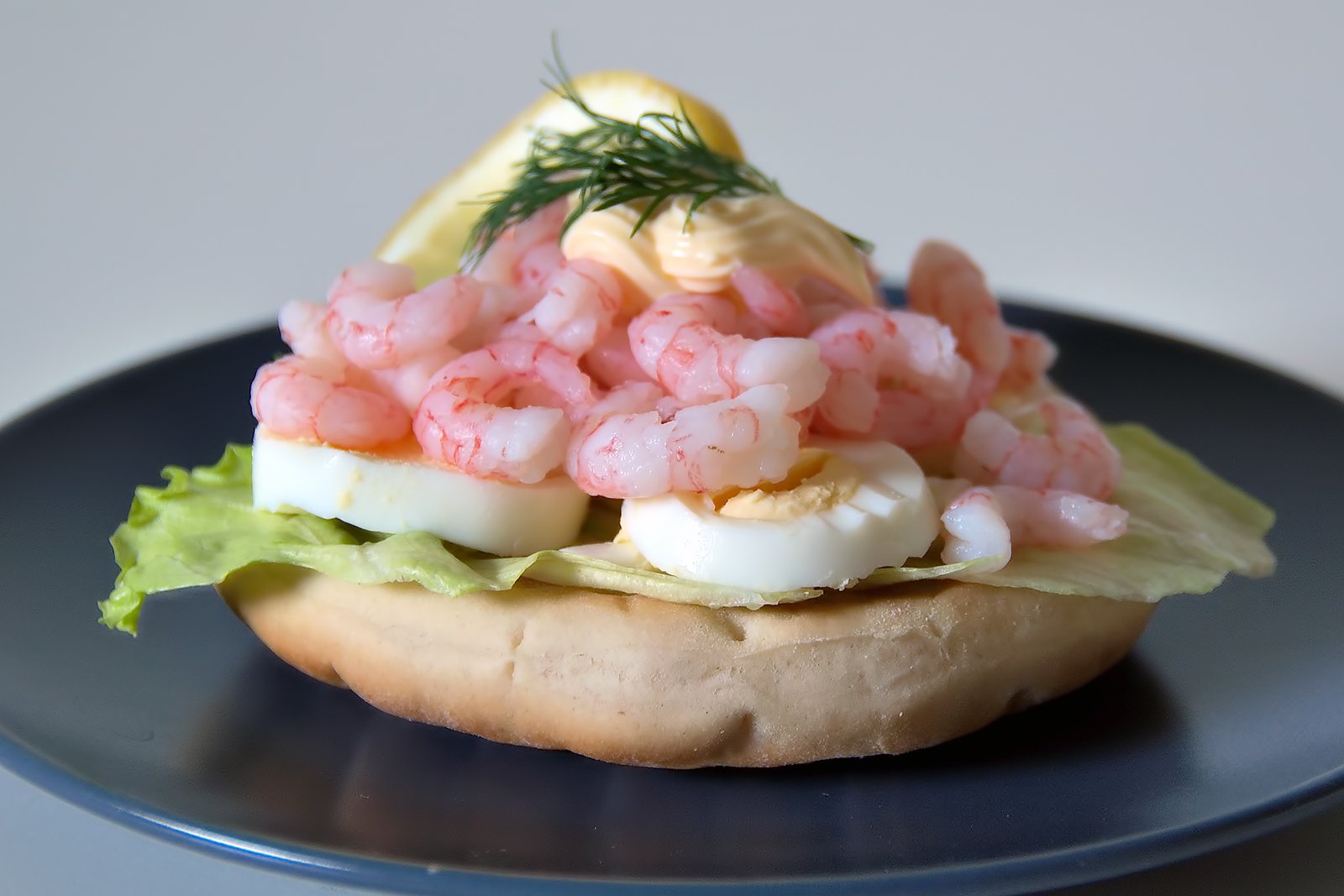 Smörgås are a national staple in Sweden. It's an open sandwich made with a thick slice of bread as a base. Loaded on top is a wild combination of spreads, cheeses, meat, fish, vegetables, and pickles. A particular favourite of ours is räksmörgås, a shrimp sandwich served with mayonnaise and a boiled egg. You'll find these Swedish-style sandwiches served all over Stockholm, and you can get them 'to go' if you'd rather enjoy a picnic.
photo by Jon Åslund (CC BY 2.0) modified
6
Take a boat trip to Drottningholm Palace
See Stockholm from the water
Couples
Families
Photo
History
Boats are a major mode of transport in Stockholm, with plenty of routes to choose from. One of the best is the ferry from Nybroviken ferry terminal, down the Djurgårdsbrunnskanalen to Drottningholm Palace, the private residence of the Swedish royal family. Many boat trips combine entry to the palace in the price of the ticket. This route takes about 1 hour each way, but there are shorter boat trips around the harbour, if you're pushed for time. Note that many routes only run between April and September due the harsh winter weather.
Location: Nybroviken Ferry Terminal, 111 47 Stockholm, Sweden
7
Shop in Drottninggatan
Find local and international fashion in this popular shopping area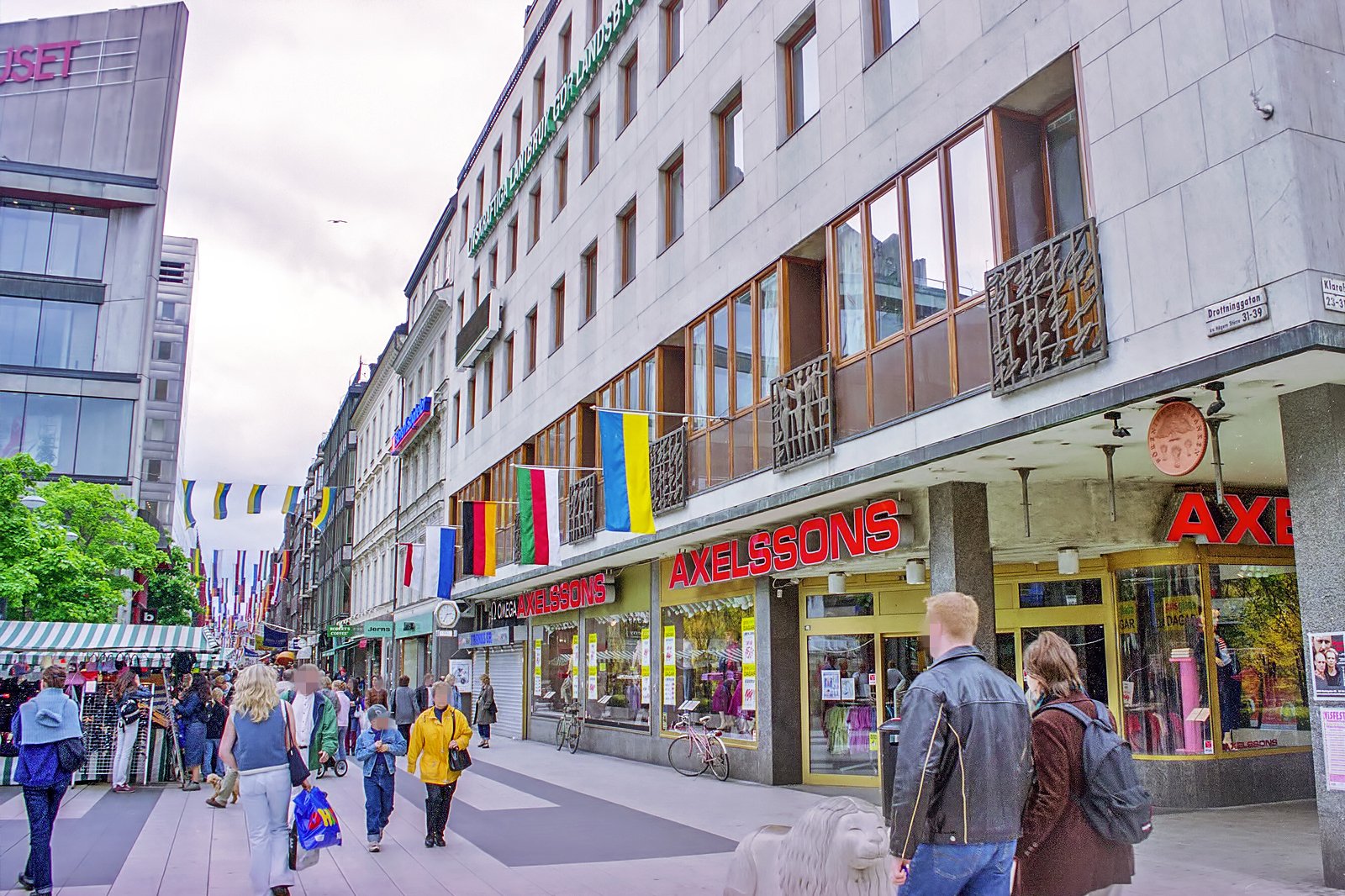 Drottninggatan is one of Stockholm's best shopping areas. It's home to many mid-range international brands and lots of local ones too, like H&M and WeSC. It's a pleasant area for strolling in the sunshine, but if you're visiting in winter, head to Åhléns City shopping mall for great shopping sheltered from the snow. It's easy to find this shopping district, right outside T-Centralen metro station.
photo by Maksym Kozlenko (CC BY-SA 4.0) modified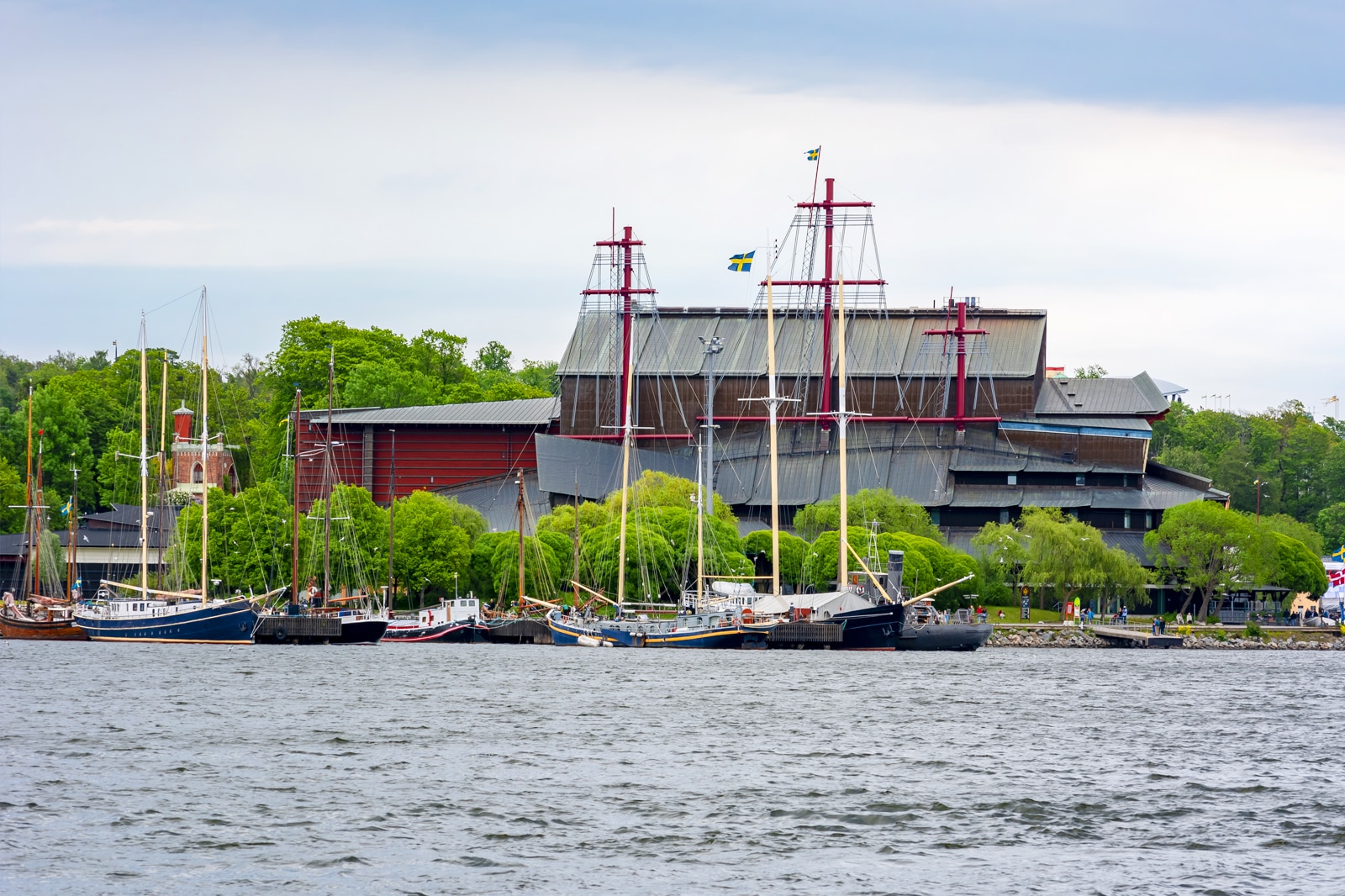 Vasa Museum is named after a mighty galleon that originally sank in the 1600s. After more than 300 years languishing at the bottom of the Baltic Sea, it was salvaged, and now it takes pride of place at this popular maritime museum. The ancient warship has been impeccably restored and the story of the vessel is well told on audio tours in multiple languages or guided tours in Swedish or English. Located on Djurgården Island, it's easiest to take the tram from Central station straight to the museum.
Read more
Location: Galärvarvsvägen 14, 115 21 Stockholm, Sweden
Open: Daily from 10 am to 5 pm (open from 8.30 am to 6 pm in mid-summer)
9
Hang out at Hornstull Marknad
This outdoor market is a favourite of Stockholmers throughout the summer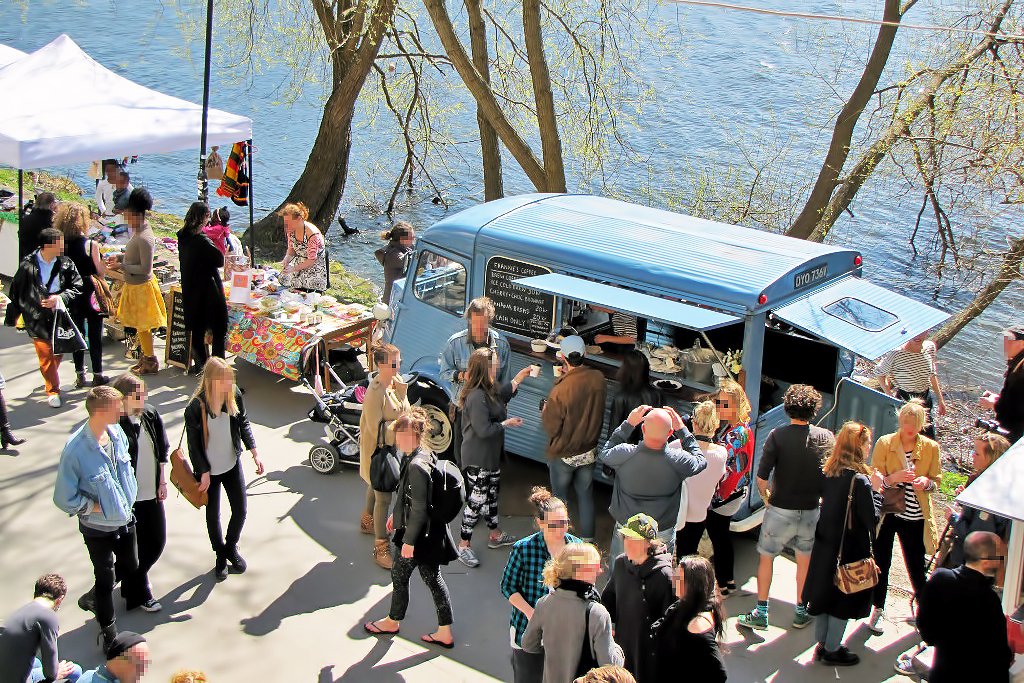 Located on the western edge of Södermalm island, this outdoor market is one of the best things to do in Stockholm throughout the summer. The type of items on sale include vintage clothes, jewellery, kooky art and homeware, and there are loads of food trucks preparing dishes from many different regions around the world. The vibe is relaxed, and the crowd is a mix of students and families. Open from April to September, it's easy to find Hornstull Marknad – take the Metro to Hornstull station and walk to the waterfront.
Location: Hornstulls strand 4, 117 39 Stockholm, Sweden
Open: April – September: weekends from 11 am to 5 pm
Phone: +46 76 329 15 95
photo by Peter Fristedt (CC BY-SA 2.0) modified
10
End the day partying at Trädgården
An outdoor dance club underneath an expressway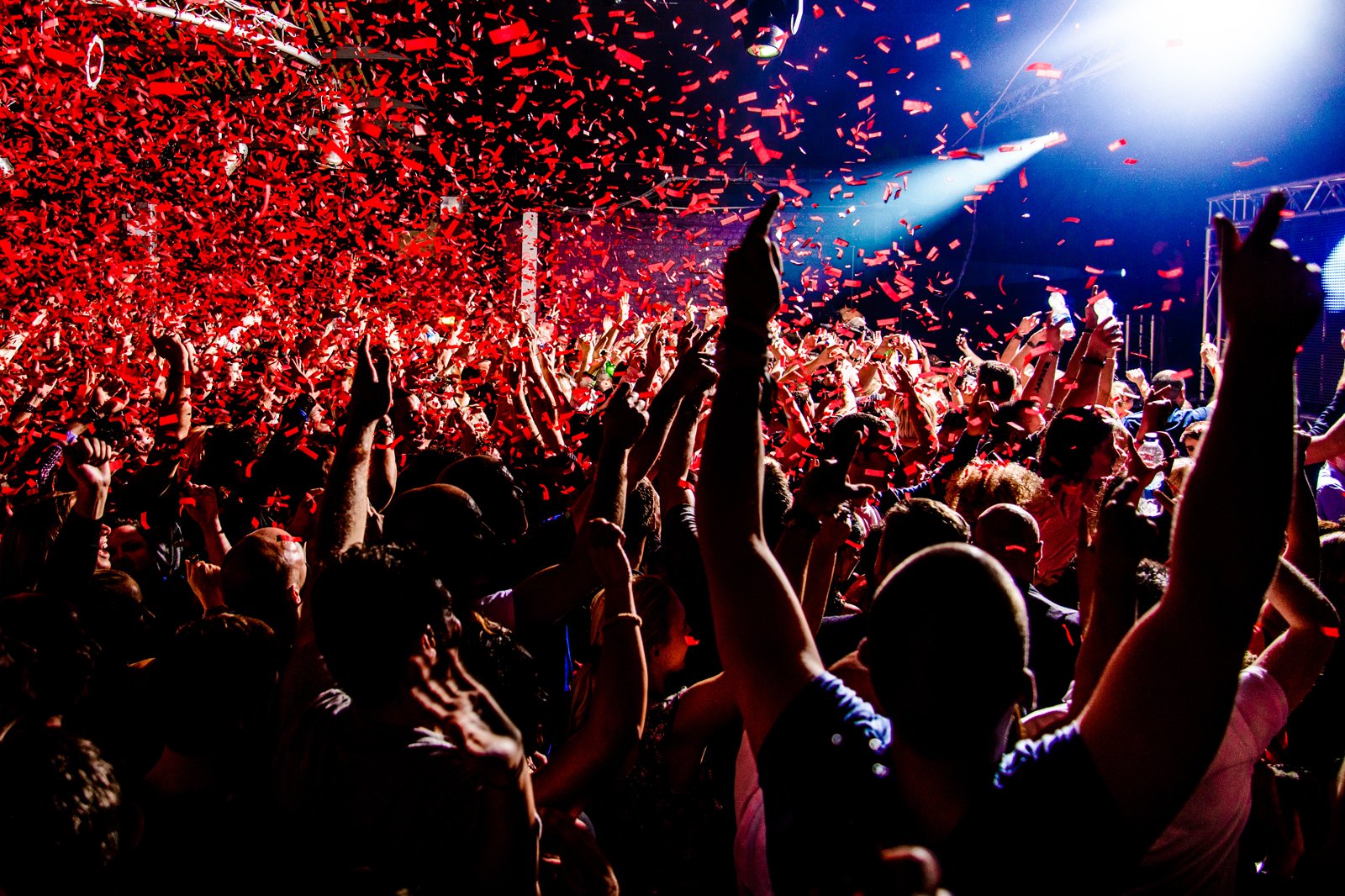 Trädgården is a huge outdoor club and party space that combines world-class DJs, fun games and an extremely casual vibe. Music ranges from EDM to funky vocal house, drum & bass, and other niche genres, but the crowd is always ready to let loose on the dancefloor.
Located underneath an expressway on Södermalm island, this is not the type of club for VIPs. Drinks are served in plastic cups here, and people happily play computer games and ping pong under flashing neon lights. The outdoor stage, surrounded by towering concrete arches, is the best spot throughout the summer, while in winter everything moves indoors. You must be 21 or over to enter Trädgården.
Location: Hammarby Slussväg 2, 118 60 Stockholm, Sweden
Open: Varies. Check their social media for details.
Back to top