Garden Society of Gothenburg (Trädgårdsföreningen)
Park and Horticultural Garden in Central Gothenburg
The Garden Society of Gothenburg (Trädgårdsföreningen) is considered one of Europe's best preserved 19th century parks. The city park is a sea of green right in the heart of Gothenburg, boasting a rose garden, greenhouses and a palm house as well as cafés, a restaurant and an outdoor stage where various performances are held. The park naturally attracts those with a fondness for nature and gardening but it's also a great spot for anyone who simply wants to enjoy some brief refuge from the bustle of the city. Various events are held in the park all throughout the year, including performances, concerts and guided visits.
Garden Society of Gothenburg (Trädgårdsföreningen) - one of the highlights of 10 Things to Do in Gothenburg with Kids (Read all about Gothenburg here)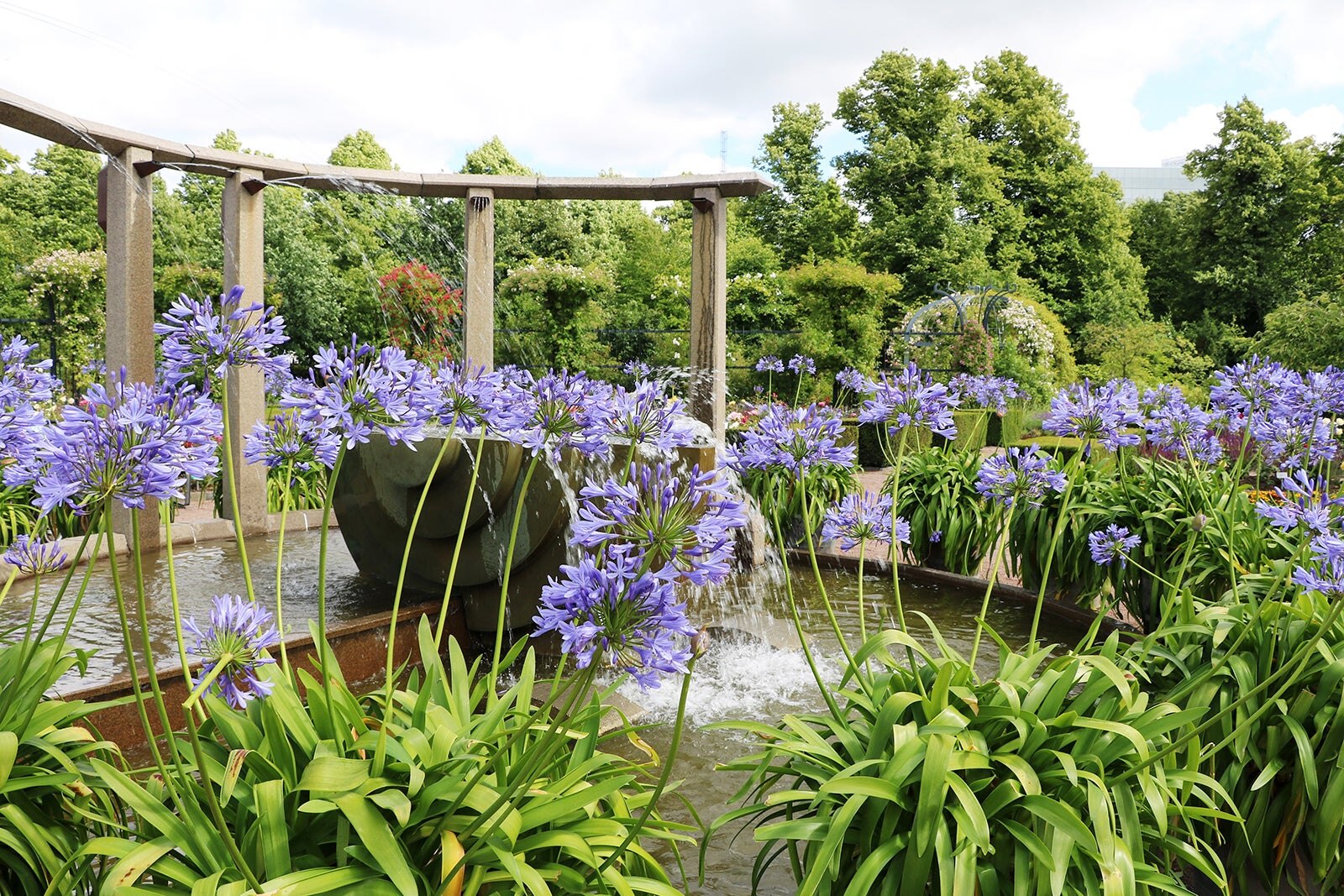 What are the highlights of the Garden Society of Gothenburg?
The park's rose garden is one of Europe's largest collections of roses and in the summer you can experience the scent and majesty of several thousand roses at once. The spectacular and sparkling Palm House is an architectural marvel made from glass and cast iron where you can admire exotic plants as you enjoy a moment of tropical heat. The Palm House is divided into five different sections which all have the perfect climate for the tropical plants inside. Besides all of its different facilities and areas, the park is also a great place to visit simply for a quiet walk or a refreshing jog. And you'll find plenty of space to sit down for a picnic on one of the grassy lawns while you admire and enjoy the tranquil and verdant surroundings.
Good to know about the Garden Society of Gothenburg
Visiting the work won't cost you anything but there is normally a charge for attending the events. If you're looking at Gothenburg as a possible spot for a destination wedding, birthday party or another life event, the beautiful Storehouse Building (Lagerhuset) is available to hire. It is primarily used as a storage facility for frost-sensitive plants, but in the summer when it's empty it makes for a great spot to host a special celebration or event. What's more, the central location of the garden society makes it an easy destination to reach by foot, bike, metro or bus. It's just a 3-minute walk away from Gothenburg Central Station and there are a wide range of other interesting sights to check out in the vicinity, such as the Gamla and Nya Ullevi stadiums as well as Brunnsparken Park.
Garden Society of Gothenburg (Trädgårdsföreningen)
Location: Slussgatan 1, 411 06 Gothenburg, Sweden
Open: 1 May–30 September daily 7 am to 8 pm, 1 October–30 April daily 7 am to 6 pm
Phone: +46 313 650000
Back to top