10 Things to Do in Gothenburg with Kids
Best Family-Friendly Places in Gothenburg
Gothenburg is one of Sweden's most kid-friendly cities, where families get to enjoy plenty of things to do together. Since 1923, families have frequented the iconic Liseberg amusement park, where they can enjoy rides like the huge wooden rollercoaster and dance to live bands.
If you're not in Gothenburg during the summer, there are many indoor pools, interactive museums, and cultural centres that stay open all year round. Check out our guide of family-friendly places in Gothenburg to keep your kids entertained throughout your holiday.
1
Universeum
See rare marine animals at one of Sweden's largest science museums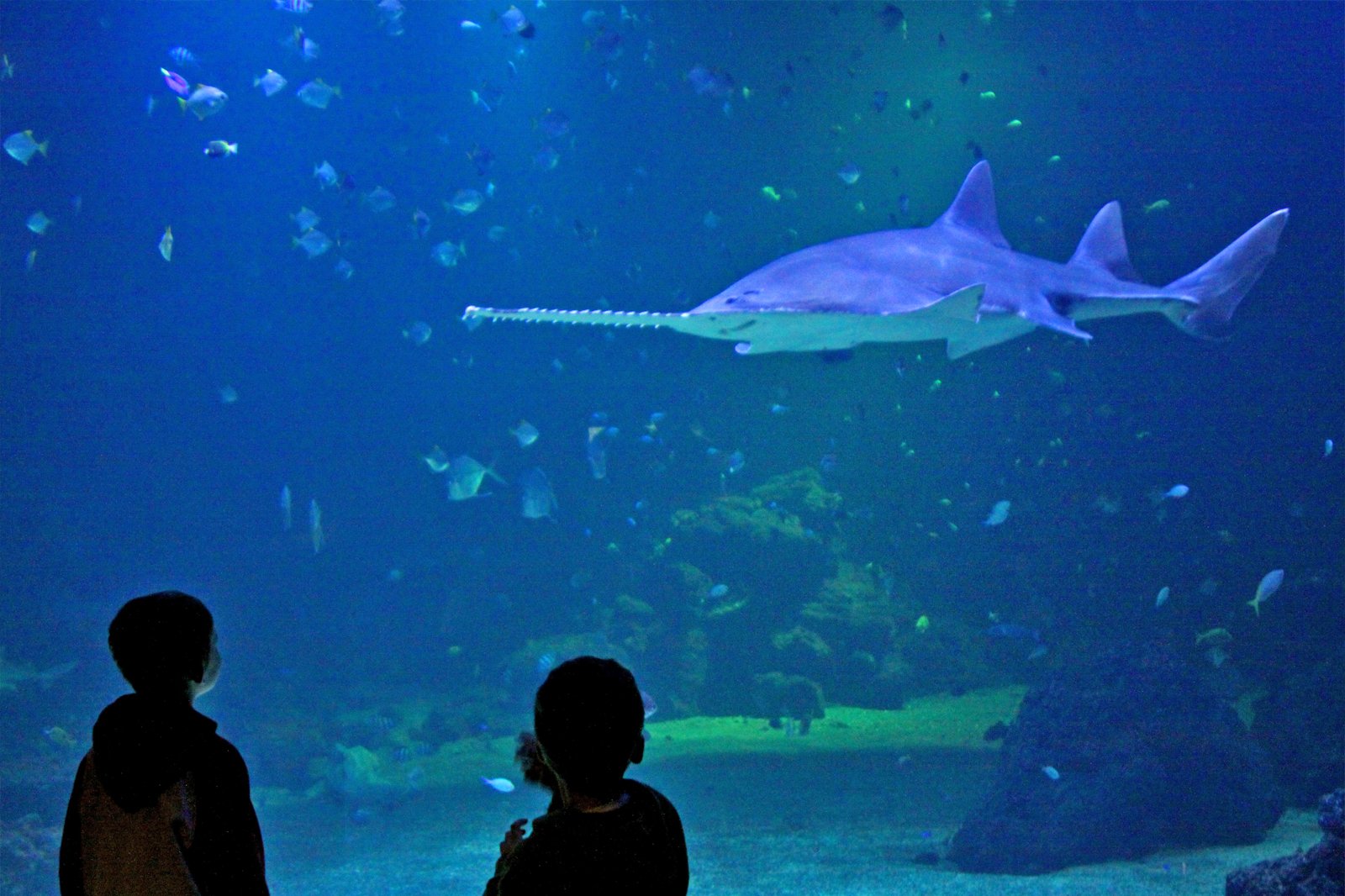 Universeum has 7 floors of interactive exhibits, workshops, laboratories, and wildlife enclosures, including one of Sweden's largest aquariums. The Ocean Zone holds over 30,000 species of marine animals from all over the world, such as sharks, sawfish, clownfish, and stingrays. Job Land is divided into several themes sections, where kids get to learn how to be doctors, builders, and sailors for the day. Admission to Universeum costs around 135 kr for children (3-16 years old) and 190 kr for adults.
Location: Södra Vägen 50, 400 20 Gothenburg, Sweden
Open: Daily from 10 am to 6 pm
Phone: +46 (0)31-335 64 00
photo by Guillaume Baviere (CC BY 2.0) modified
2
Aeroseum
Ride the museum's flight simulators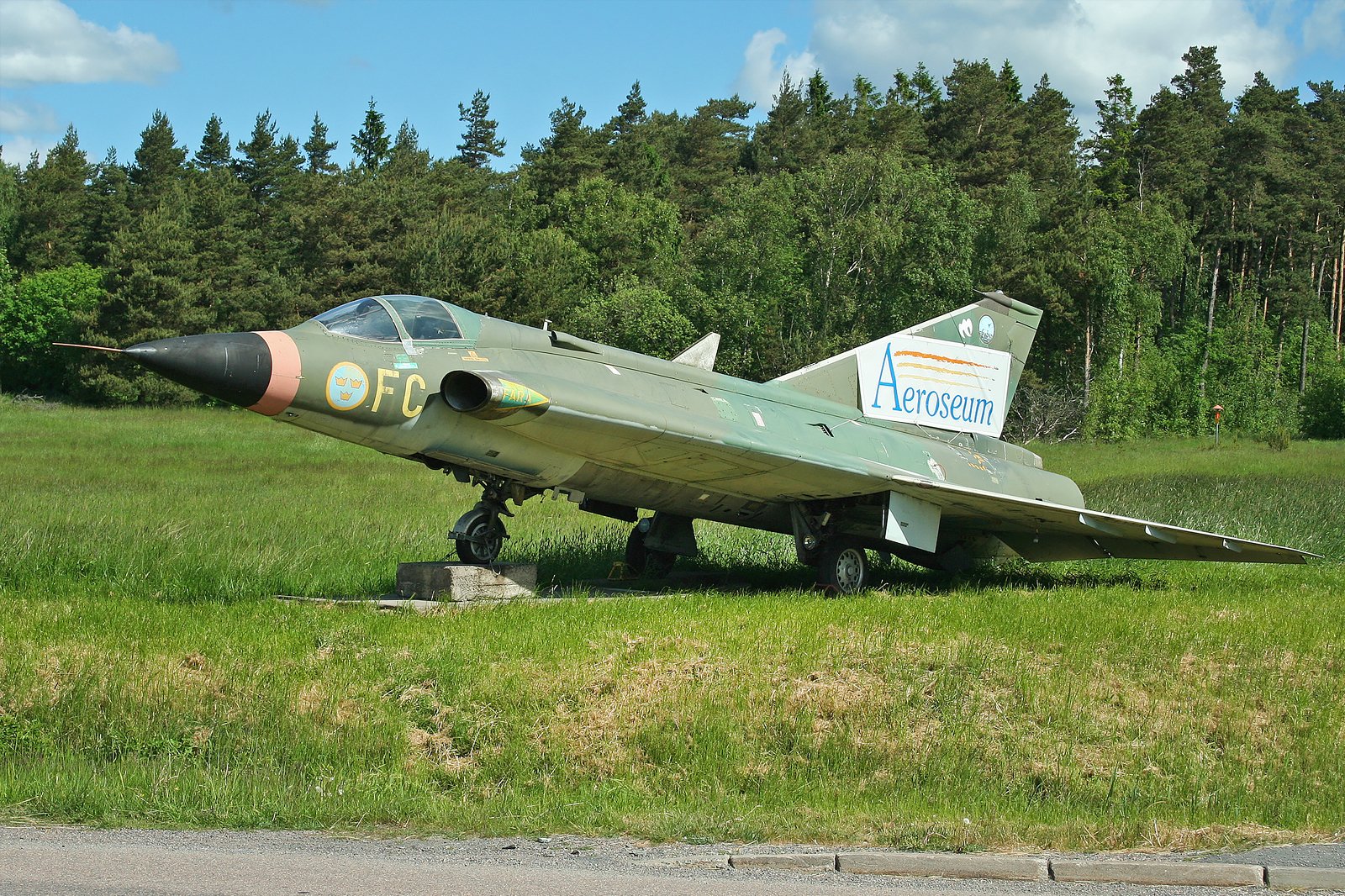 Aeroseum occupies a declassified Swedish Air Force bunker near Gothenburg City Airport. The aviation museum's extensive exhibitions focus mainly on the history of the Cold War – including photos and facts about famous Swedish spies – and the atomic bomb. There are 7 flight simulators for those looking to test their flying skills during their visit. Get behind the stick of a Saab Viggen fighter jet, with the simulator built in an authentic Viggen fighter jet nose. Admission to Aeroseum costs around 100 kr for adults and 50 kr for children (4-16 years old), while a ride on the flight simulators is charged separately.
Location: Holmvägen 100, 417 46 Gothenburg, Sweden
Open: Tuesday-Sunday from 11 am to 6 pm (closed on Mondays)
Phone: +46 (0)31-55 83 00
photo by Alan Wilson (CC BY-SA 2.0) modified
3
Slottsskogen (Castle Forest)
See elks and seals at the children's zoo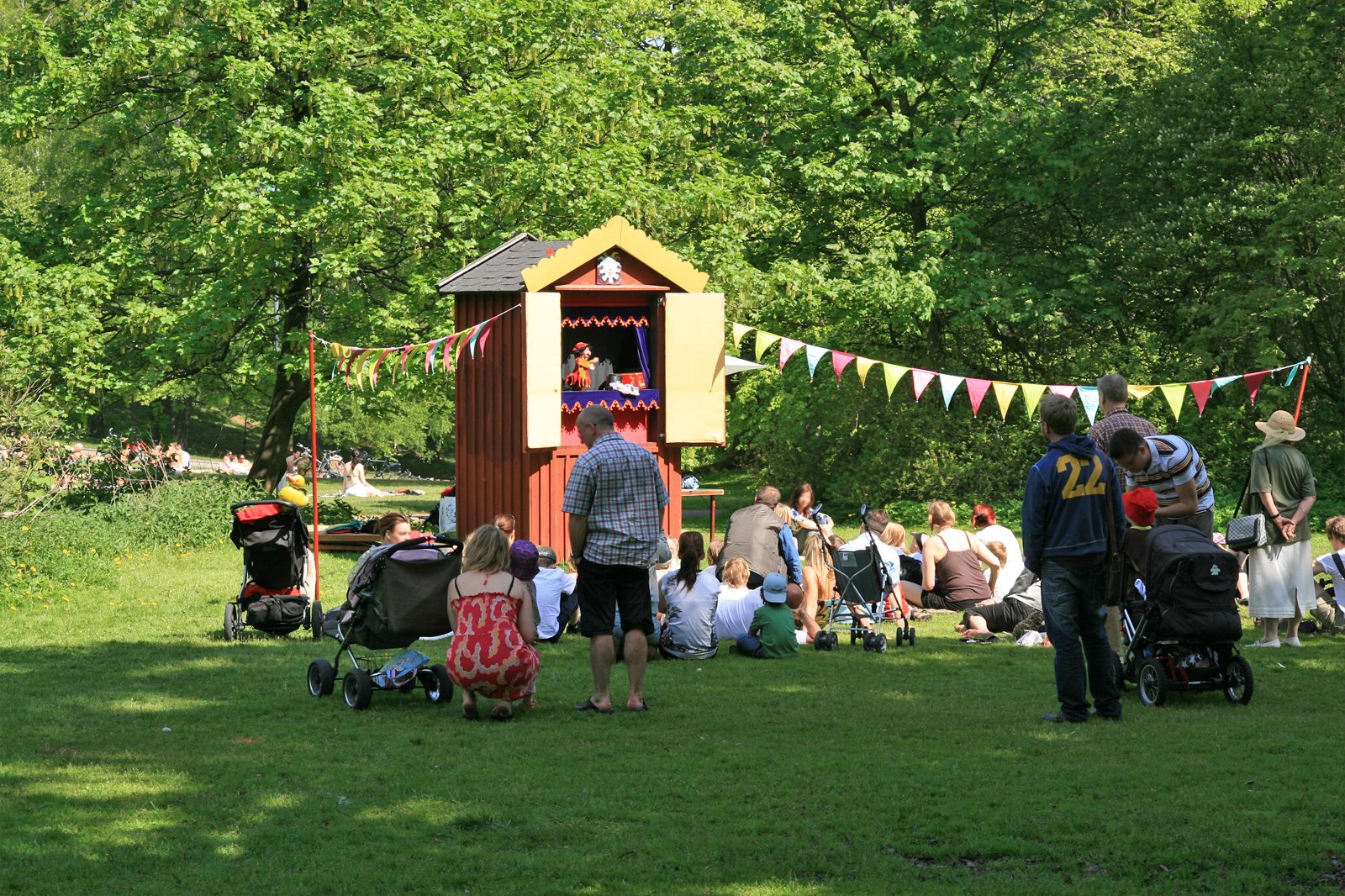 Slottsskogen (Castle Forest) is a family-friendly park directly across the street from Gothenburg Botanical Gardens. This 1.37 sq km green expanse attracts animal lovers with its children's zoo, which is home to Gotland ponies, elk, sheep, seals, and penguins. Slottsskogen has a natural forest that's popular for its nature trails and the opportunity to forage for wild berries. The northern end of the park has an observatory that organises stargazing events for visitors in the summer months.
Location: Slottskogspromenaden, 414 76 Gothenburg, Sweden
photo by Bernt Rostad (CC BY 2.0) modified
4
Liseberg Amusement Park
Ride the Balder wooden rollercoaster at this amusement park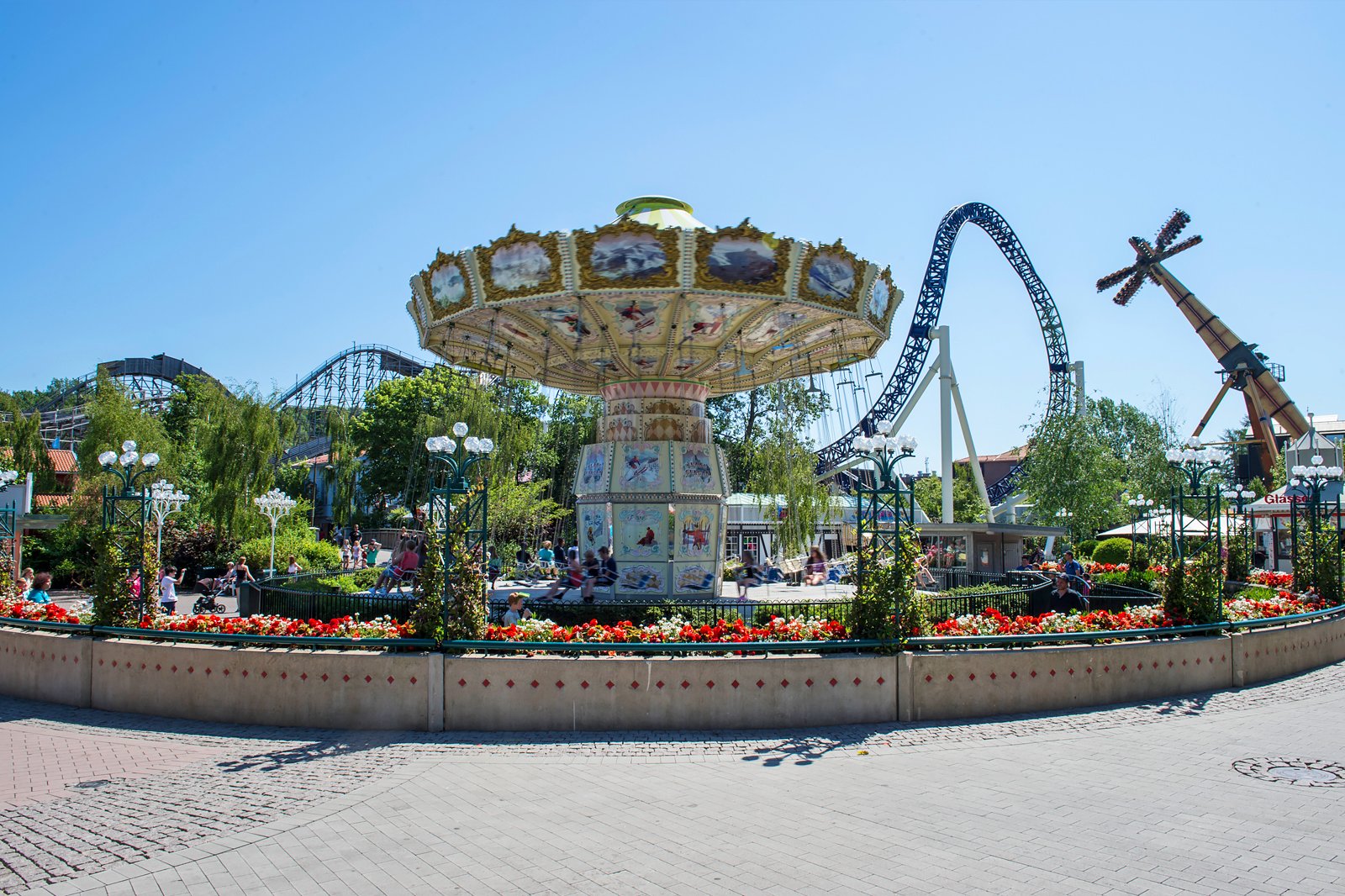 Couples
Families
Photo
Group
Liseberg, one of the largest amusement parks in Sweden, features more than 40 thrill rides and family attractions, some of which date back to 1923. Enjoy an adrenaline rush with a ride on the Balder wooden rollercoaster, which has a maximum speed of 90 km/h. Young children can enjoy colourful slides and swings at Barnens Paradis playground, boat rides at Kaninresan (Rabbit River), and a double-decker carousel at Children's Paradise. Liseberg Amusement Park is open throughout the summer months, with very limited opening hours in winter.
Location: Örgrytevägen 5, 402 22 Gothenburg, Sweden
Open: Hours vary by season (only opens on weekends in winters)
Phone: +46 (0)31-40 01 00
5
Alfie Atkins Cultural Centre
Watch live theatre at this cultural centre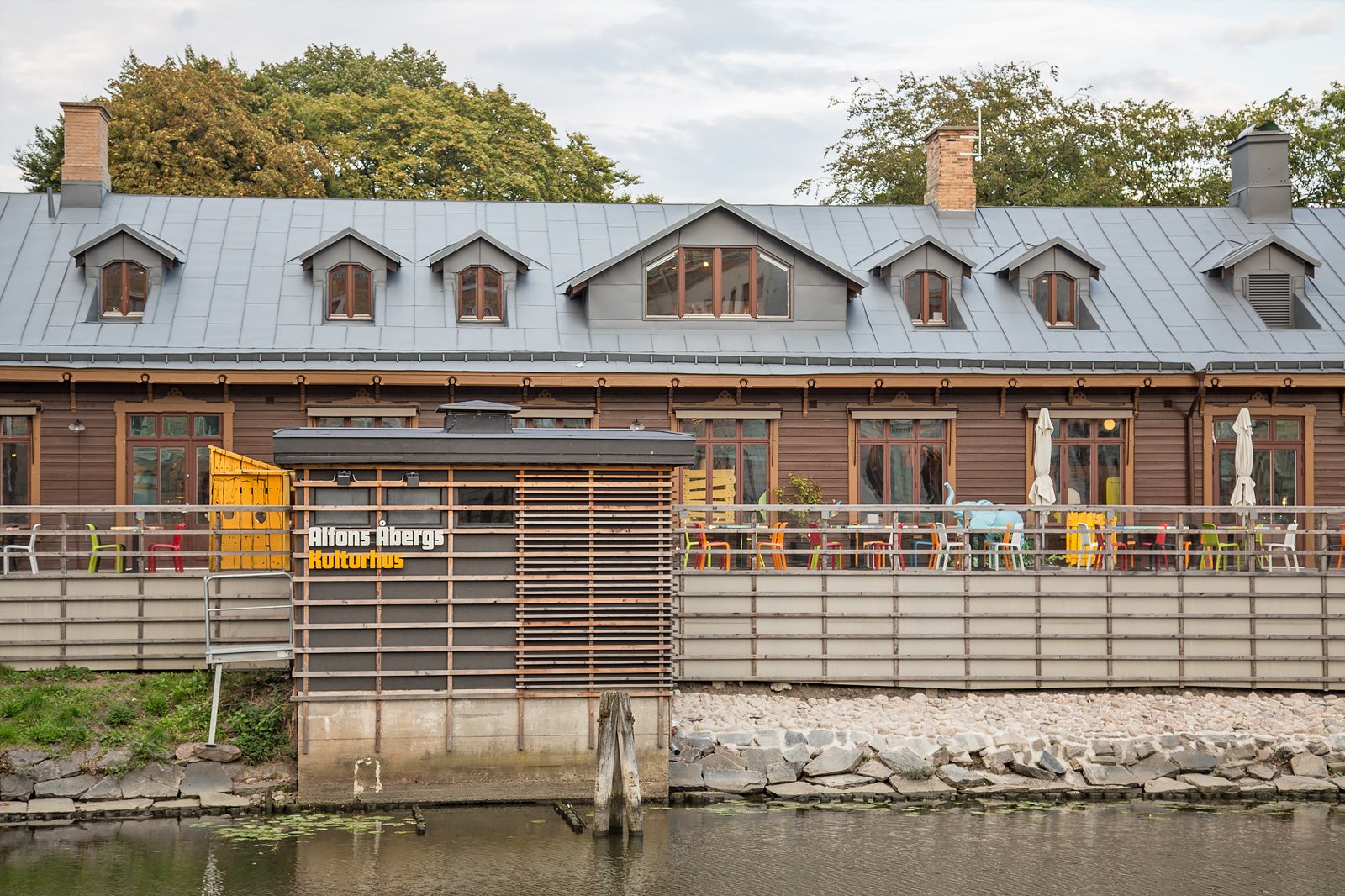 Alfons Abergs Kulturhus (Alfie Atkins Cultural Centre) is dedicated to a fictional children's book character that was created by Swedish author Gunilla Bergström. This cultural centre offers a variety of events and activities for young children to enjoy, from live theatre and storytelling sessions to classes on design and mathematics. If your little ones aren't familiar with the character, there's an onsite gift shop selling Alfie Atkins memorabilia and books. Tickets to Alfons Abergs Kulturhus cost 125 kr per adult and 85 kr per child above the age of 1.
Location: Slussgatan 1, 411 06 Gothenburg, Sweden
Open: Daily from 10 am to 4 pm
Phone: +46 (0)31-15 42 80
photo by Tony Webster (CC BY 2.0) modified
6
Maritiman Museum
Explore the Nordparken submarine at Gothenburg's ship museum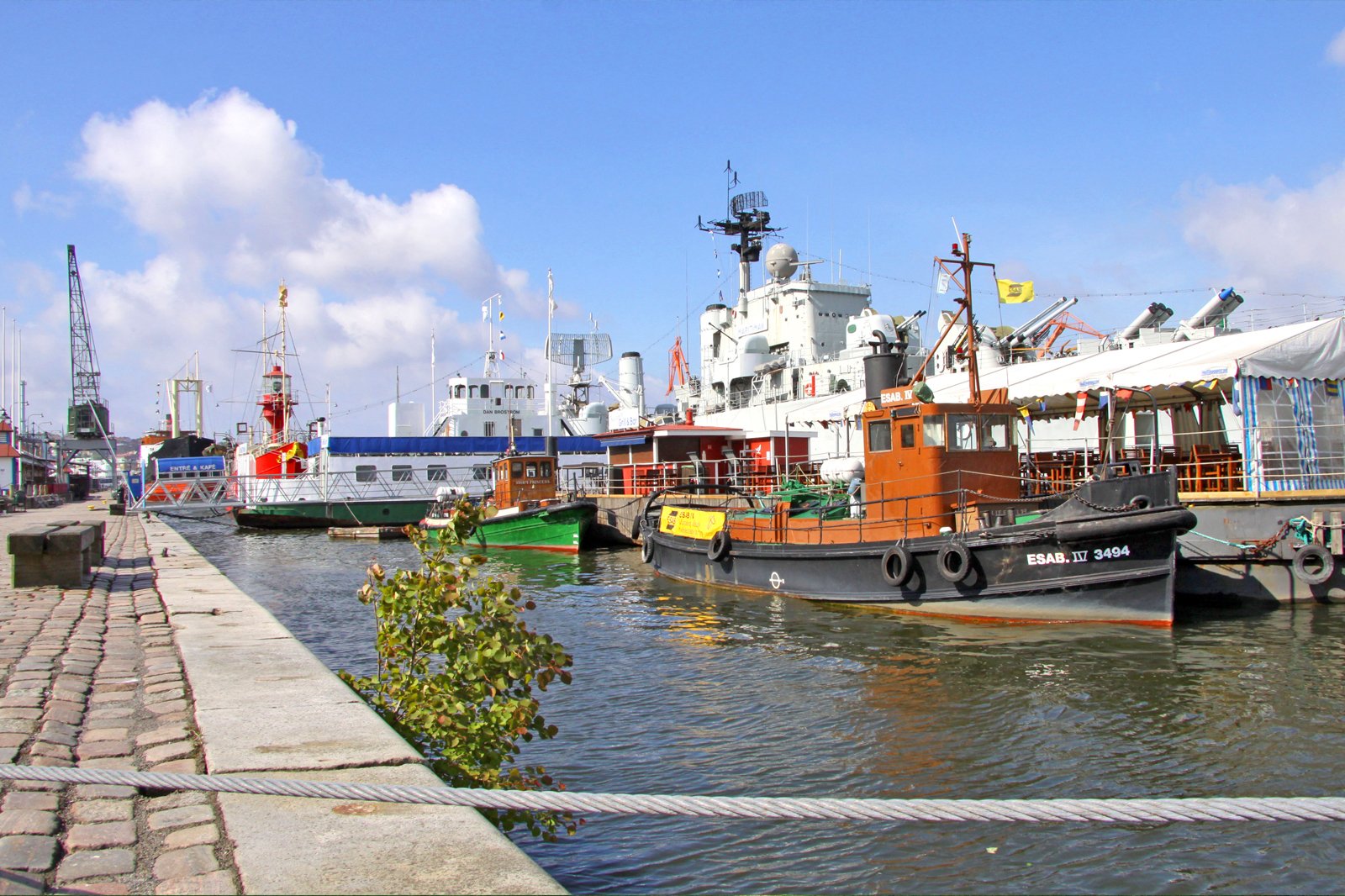 The old docks on the north side of the Gothia River form the backdrop to the Maritiman Museum, one of the world's largest ship museums. Marine enthusiasts, adults and children alike, get to explore the museum's extensive collection of ships and boats. You're free to climb into the Nordparken submarine and board the Småland warship. Admission to Maritima Museum cost around 125 kr per adult and 70 kr for children age 5 to 15 years old, but rates are higher during summertime (June–August).
Location: Packhusplatsen 12, 411 13 Gothenburg, Sweden
Open: Friday-Sunday from 11 am to 4 pm (hours vary by season)
Phone: +46 (0)31-10 59 50
photo by Guillaume Baviere (CC BY 2.0) modified
7
Gothenburg City Library
Watch children's shows in the Tellus stage room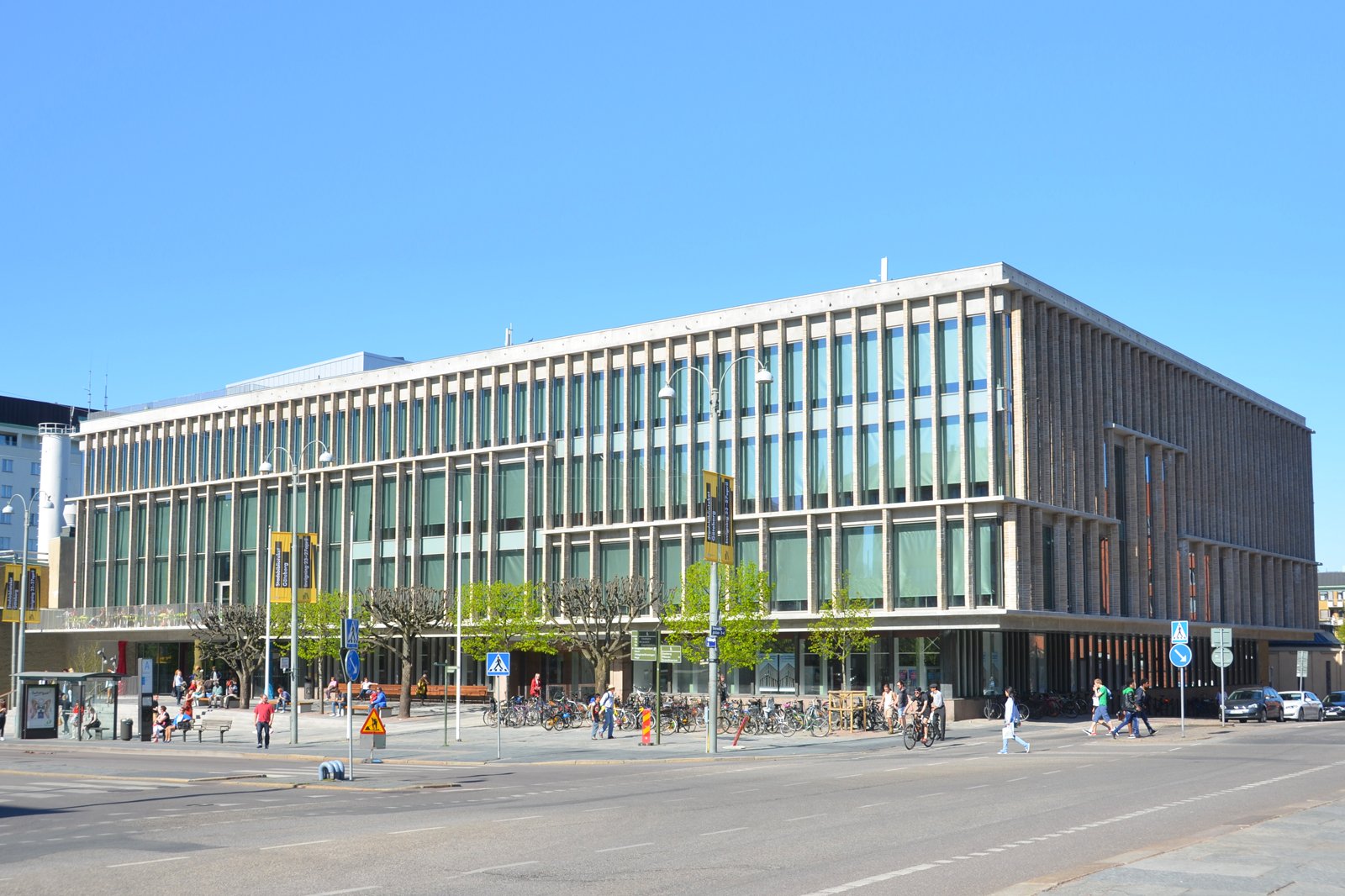 Gothenburg City Library displays thousands of books and digital materials on various topics for free. It's located in Götaplatsen Square, about 800 metres northwest of Gothenburg Museum of World Culture. The library has a spacious children's department on the ground floor, where your little ones can read a variety of genres, watch TV shows, join storytelling sessions, and play video games. Gothenburg City Library also hosts many free events throughout the year, including creative writing courses, author talks, and poetry readings for visitors of all ages.
Location: Götaplatsen 3, 402 29 Gothenburg, Sweden
Open: Monday-Friday from 9 am to 9 pm, Saturday-Sunday from 10 am to 6 pm
Phone: +46 (0)31-368 34 00
photo by Wikimalte (CC BY-SA 3.0) modified
8
Garden Society of Gothenburg
See over 4,000 blooming roses in early July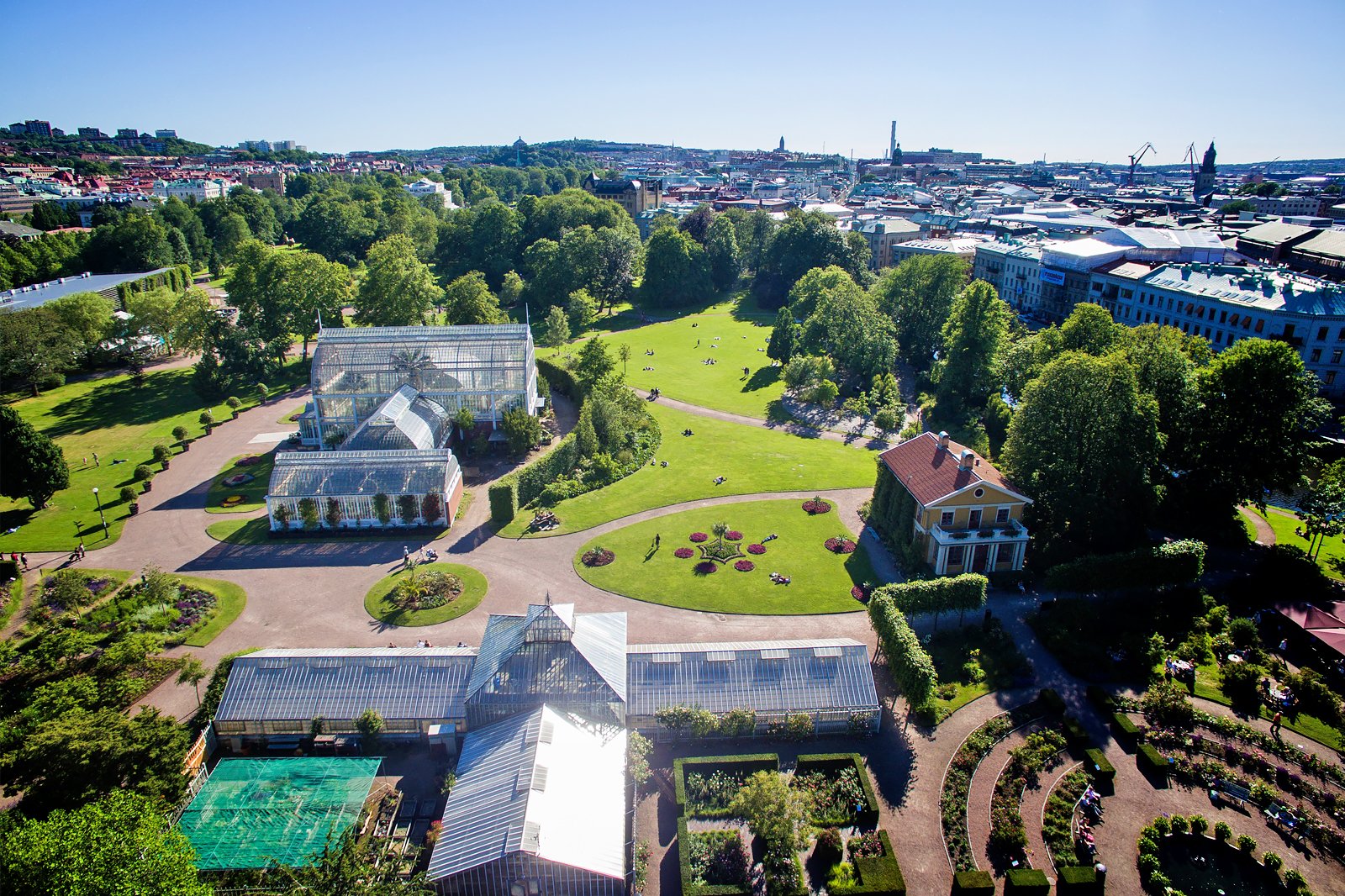 The Garden Society of Gothenburg is a horticultural park dating back to 1842, where you can enjoy hours of strolling through the many floral gardens and tropical trees. The park's most impressive feature is the Rose Garden, which has over 4,000 rose bushes that are in full bloom in early July. Another must-visit here is the Palm House, a 19th-century greenhouse that's home to Mediterranean plants. The Garden Society of Gothenburg is also popular for family activities and picnics, especially during the summer.
Location: Slussgatan 1, 411 06 Gothenburg, Sweden
Open: Daily from 7 am to 8 pm (open till 6 pm from October to April)
Phone: +46 (0)31-365 00 00
9
Abybadet
Enjoy a few laps in the indoor swimming pools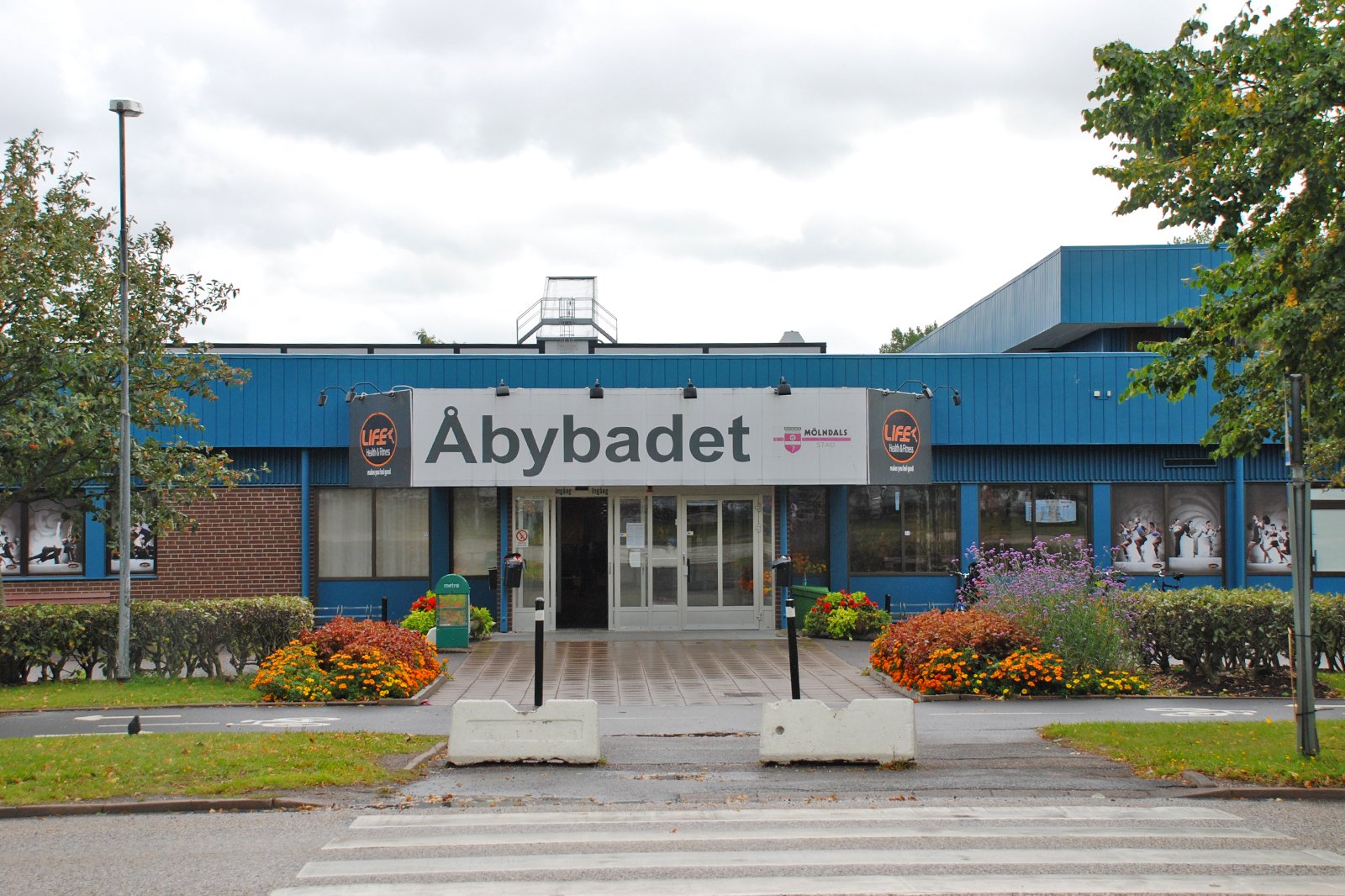 Abybadet is an indoor swimming centre with a jungle-themed lagoon, making it a popular option for families. The 100 sq m pool ranges from 20 to 40 cm in depth and is decorated with colourful slides and animal-shaped fountains for kids to enjoy. Adults get to relax nearby, in the onsite hot tubs. Abybadet also has a thermal pool with a constant temperature of 34°C, which is available for rehabilitation, relaxation, and swimming lessons for babies. Abybadet is located about 8.5 km southeast of Gothenburg Botanical Gardens.
Location: Idrottsvägen 9, 431 62 Mölndal, Sweden
Open: Mondays from midday to 7 pm, Tuesday-Friday from 11 am to 7 pm, Saturday-Sunday from 10 am to 3.30 pm
Phone: +46 (0)31-86 89 70
photo by Mattias Blomgren (CC BY-SA 4.0) modified
10
Museum of World Culture Gothenburg
Enjoy family-friendly workshops at the museum's permanent exhibition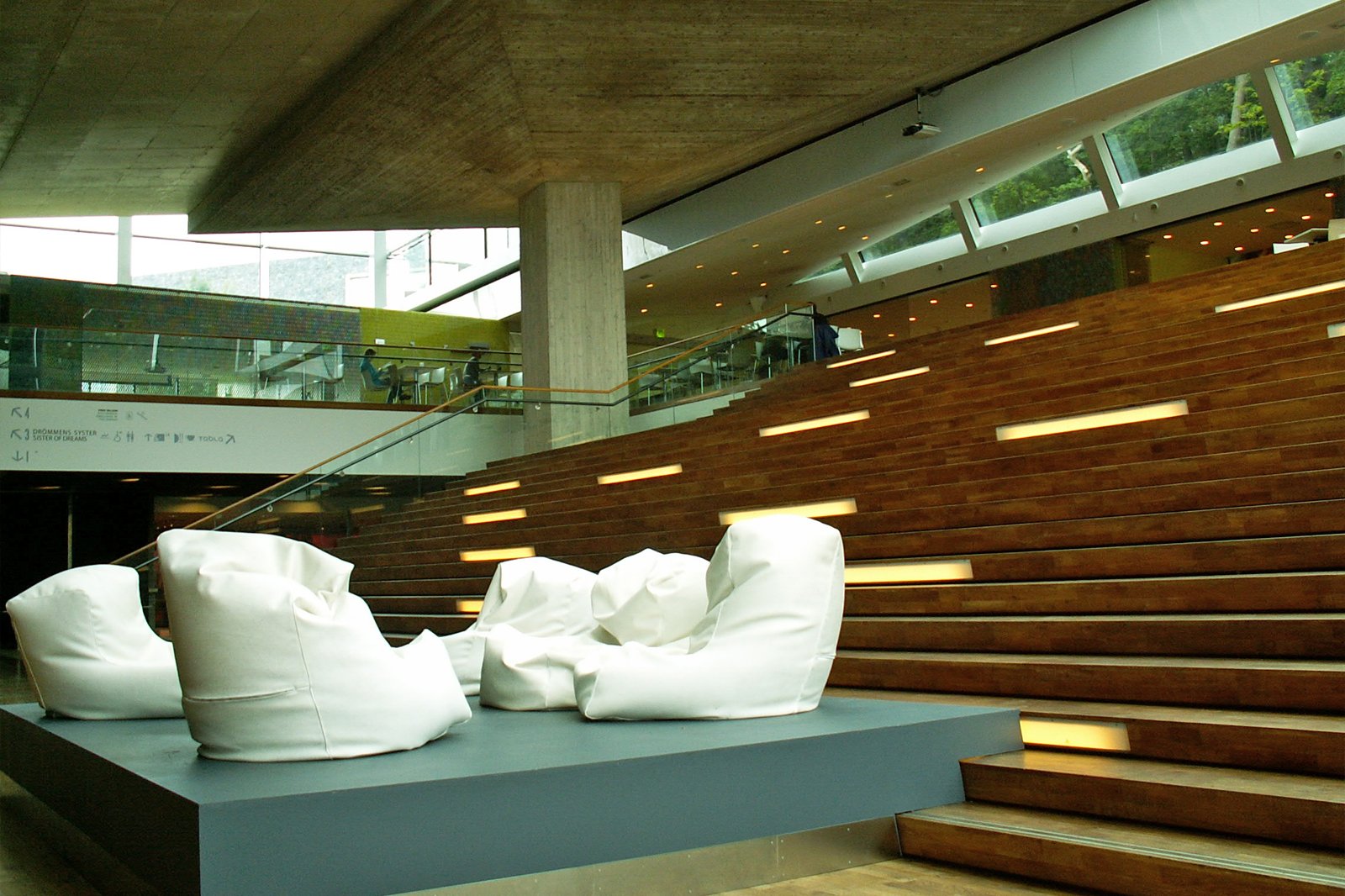 The Museum of World Culture Gothenburg displays exhibitions on current global issues and events that are suitable for visitors of all ages. The museum's permanent exhibition – Together – allows families to learn about ways of living together through workshops and games, including creating patterns using light and sand, playing charades, and exploring objects in total darkness. Entrance to the Museum of World Culture Gothenburg is free of charge. It also hosts events such as film screenings, festivals, workshops, and live music, some of which are free while others require an admission fee of 60 kr.
Location: Södra Vägen 54, 412 54 Gothenburg, Sweden
Open: Tuesdays from midday to 5 pm, Wednesdays from midday to 8 pm, Thursday-Friday from midday to 5 pm, Saturday-Sunday from 11 am to 5 pm (closed on Mondays)
Phone: +46 (0)10-456 12 00
photo by JRodSilva (CC BY-SA 4.0) modified