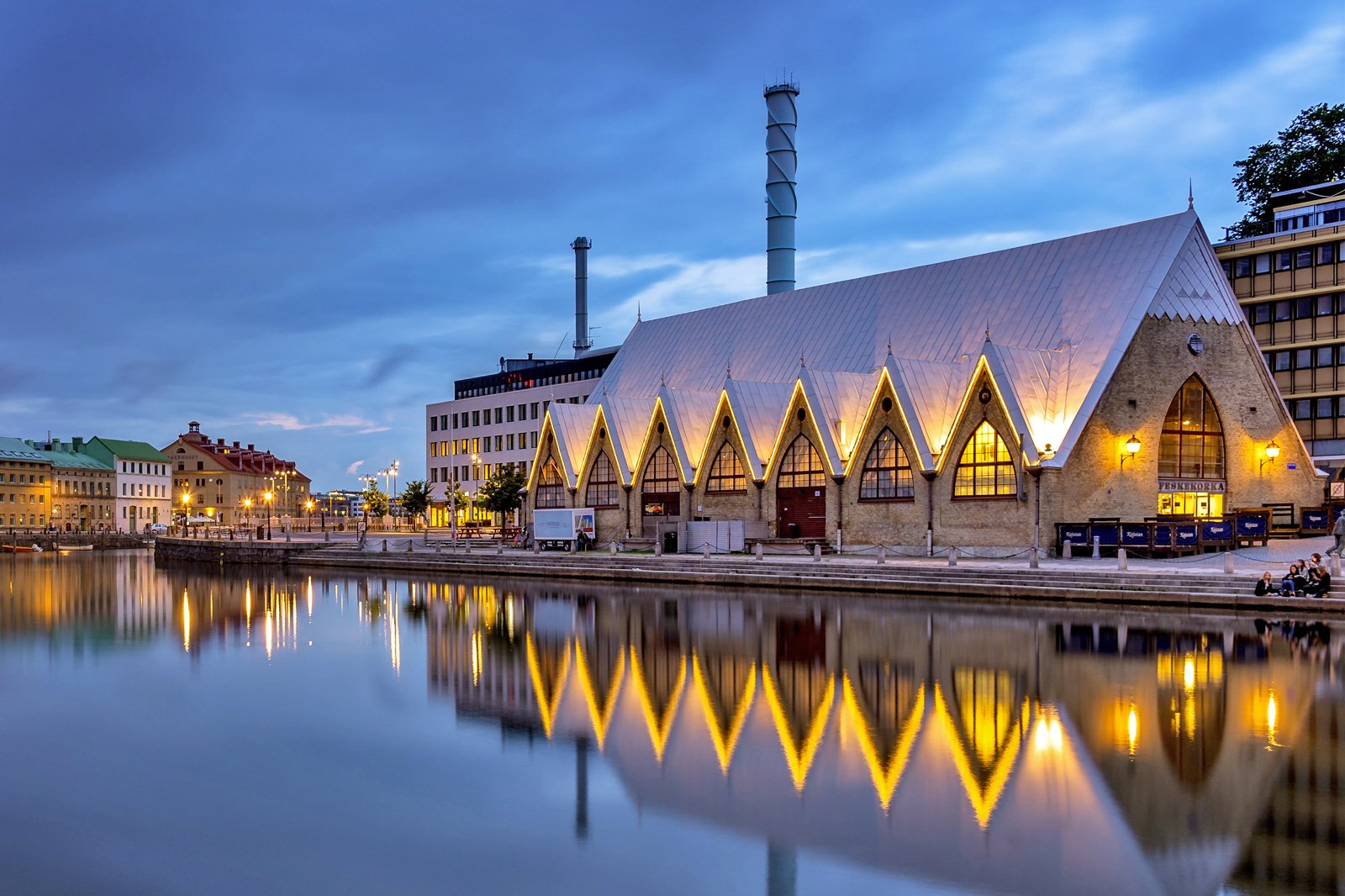 10 Best Things to Do for Couples in Gothenburg
Gothenburg's Most Romantic Places
Our guide of Gothenburg's most romantic places is a mix of expansive gardens in the city centre, idyllic islands of the Gothenburg archipelago, and nature reserves with breathtaking lookout points. You can also hop on a ferry to tiny communities where yachts sit moor beside wooden summer cottages.
If you prefer to stay within the city, stroll hand in hand through the botanical gardens and city parks before settling on a grassy expanse with a picnic of Swedish delicacies. The city's winding canals offer views of the Göta River. Enjoy a romantic holiday at some of Gothenburg's most romantic places with the help of our guide.
Gothenburg Opera, located in the city centre, hosts classical music, theatre, and dances all year round. Tickets to a show can be expensive (about 300 kr or more), but the opera house offers free foyer concerts on selected Saturday afternoons – ideal if you're on a tight budget, but still want to enjoy the arts. If you're in the city during the annual Gothenburg Culture Festival (in August), you get to watch a variety of performances at the main stage for free.
Read more
Location: Christina Nilssons gata, 411 04 Gothenburg, Sweden
Phone: +46 (0)31-10 80 00
2
Explore the canals on a Padden boat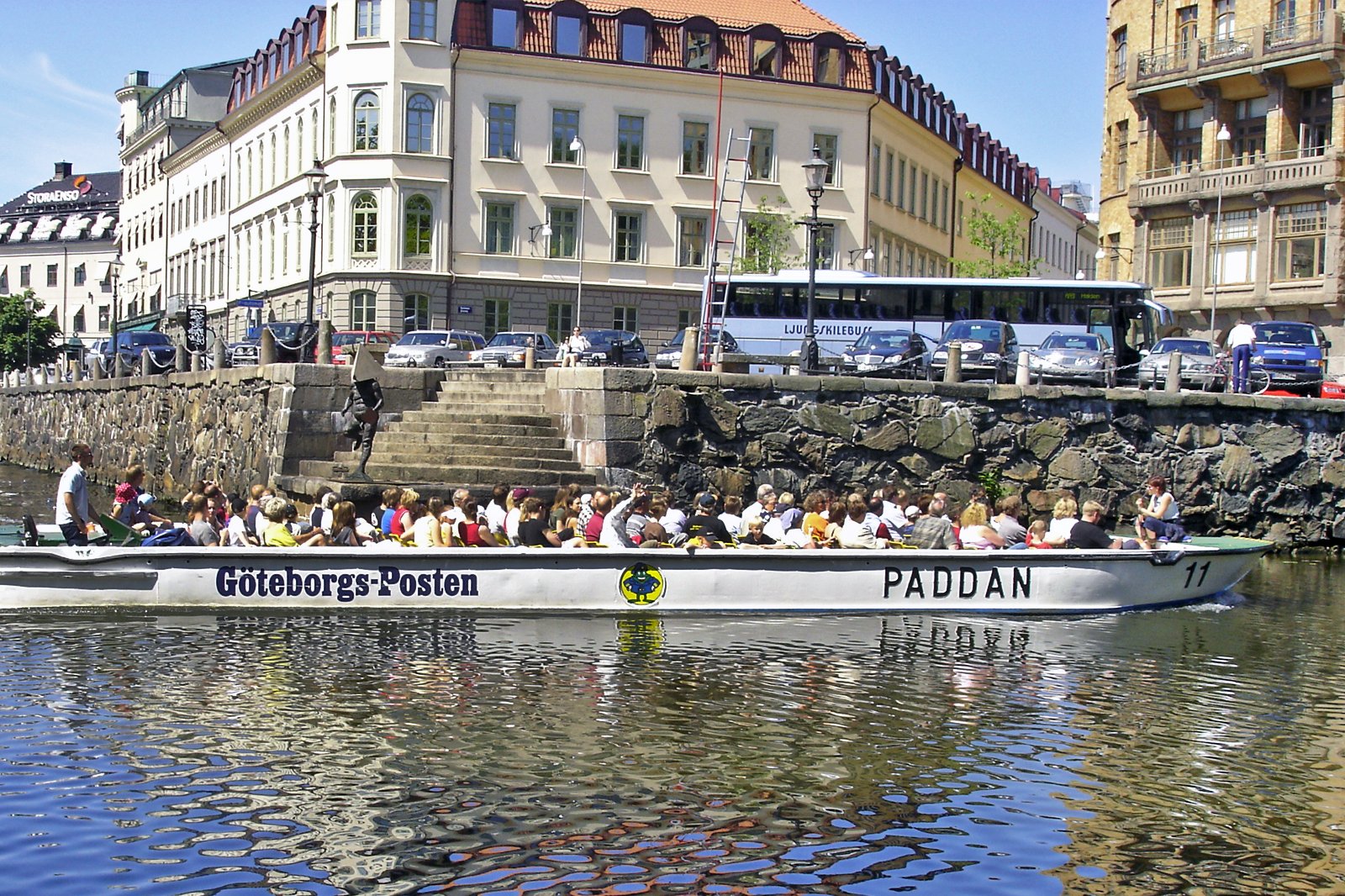 Couples
Families
History
Photo
Slip through Gothenburg's winding canals and out into the Göta River on a Padden boat to see the shipyards and harbours that make Gothenburg one of Sweden's busiest trading ports. Padden boats are flat sightseeing barges on which you can pass by the city's unique landmarks with a local guide sharing interesting facts throughout the hour-long tour. Take a camera for views of the cranes in the huge docks and the oddly shaped Fish Church market. Remember to duck down under the "cheese slicer" bridge.
photo by Mnemo (CC BY-SA 3.0) modified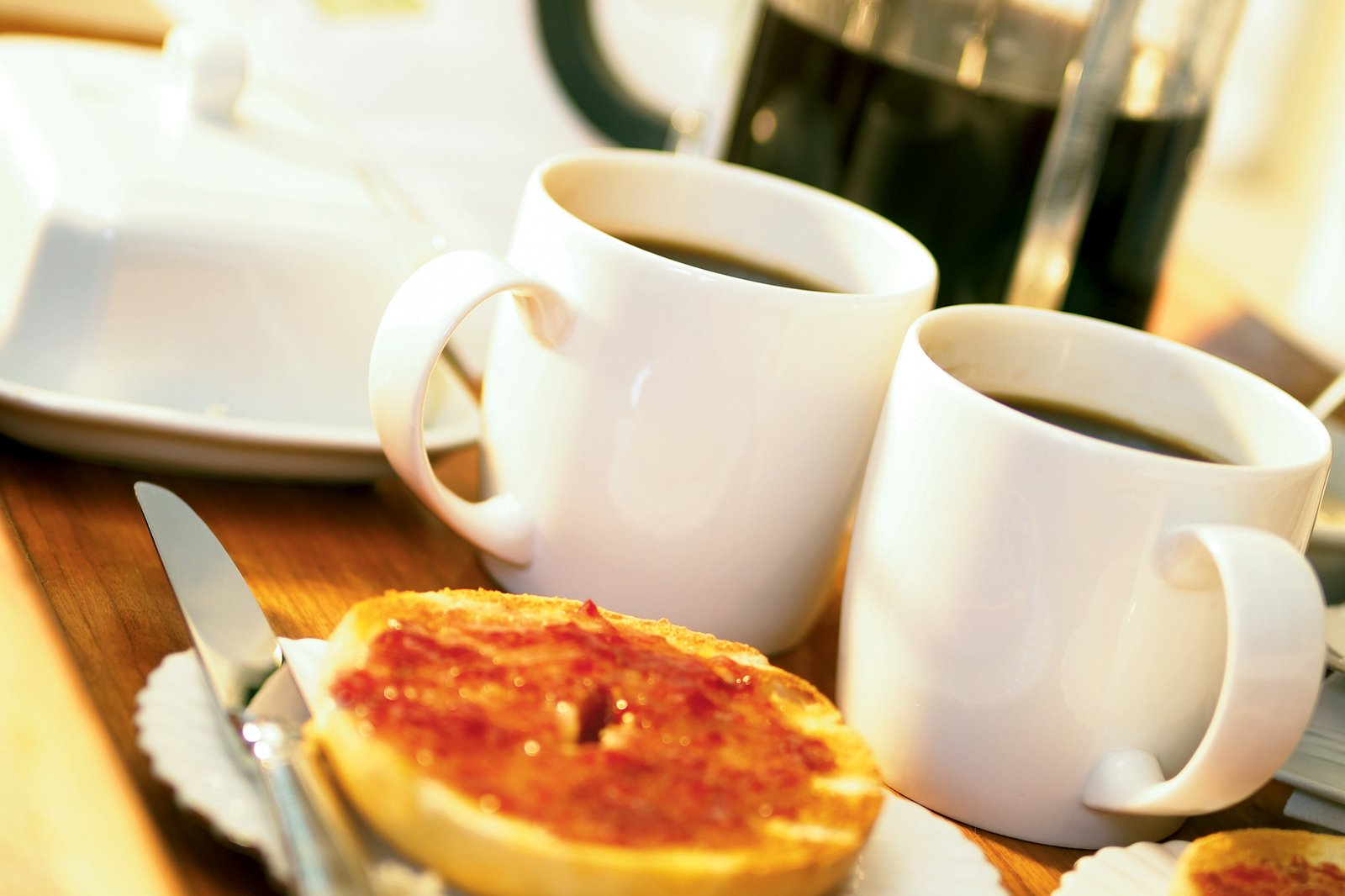 Fika is a Swedish term for a coffee break, when locals catch up with friends over coffee and a sweet treat. Coffee enthusiasts will be pleased with Gothenburg's diverse café scene. You can share some homemade kladdkaka (chocolate cake) at Llama Lloyd, enjoy coffee and sandwiches at Viktor's Kaffe, or try to finish a plate-sized cinnamon bun at Café Husaren. There are plenty of other great places for fika in Gothenburg, but these are our favourites.
4
Hagabadet Spa
Enjoy a day of yoga and relaxation at this 19th-century spa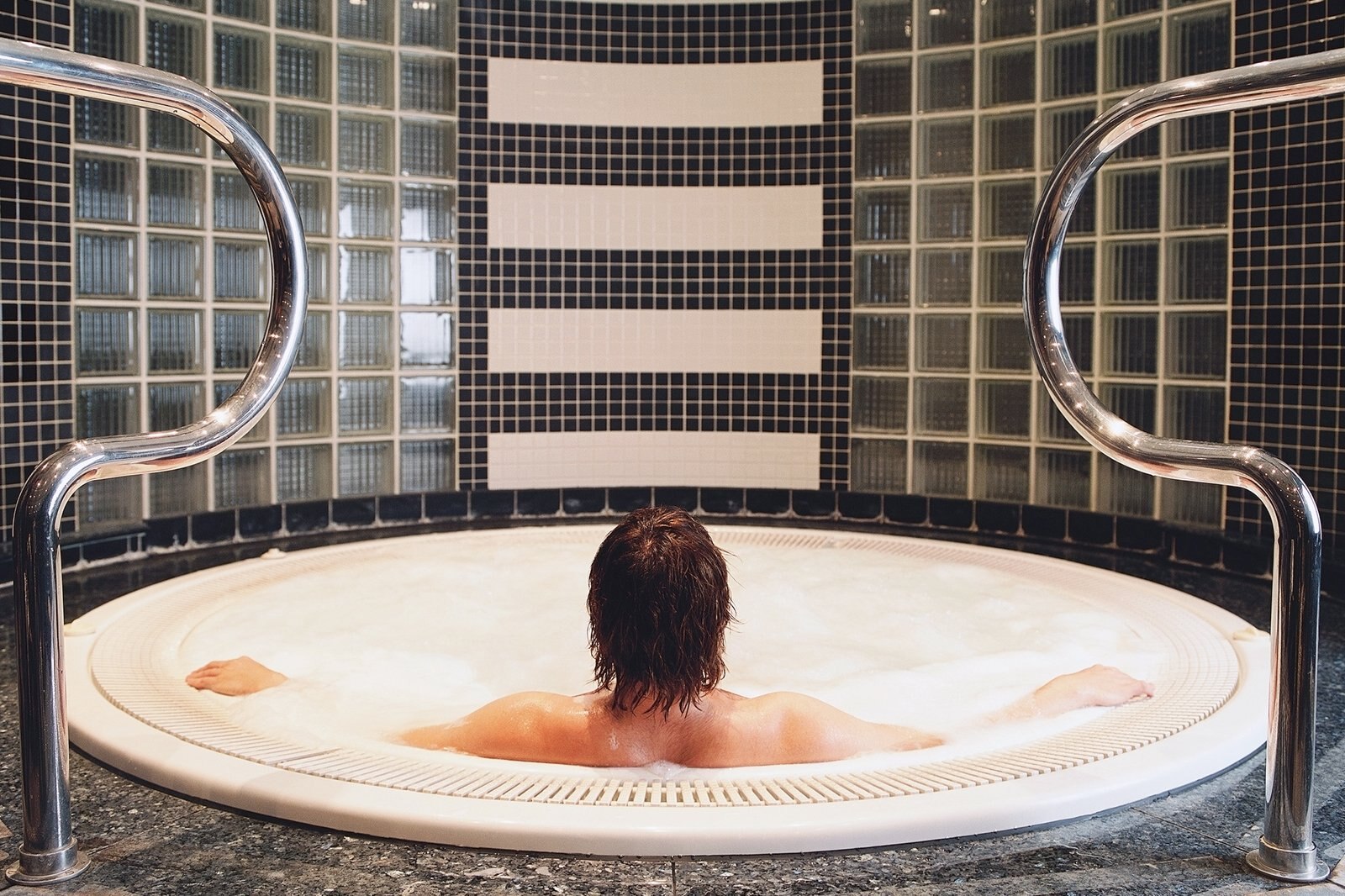 Hagabadet has been a local favourite for relaxation since 1876, making it one of Gothenburg's oldest spa centres. There are 3 outlets in the city centre, but the main branch is in Haga Östergata, about 700 metres north of the Skansen Kronan fortress. Hagabadet's signature PureSpa package lets you enjoy the many steam baths (set to about 30°C–34°C) and saunas (much hotter, at 55°C–80°C), as well as yoga and meditation in a heated room. The spa has an onsite fitness centre that offers workshops on nutrition and yoga all year round.
Location: Haga Östergata 6, 413 01 Gothenburg, Sweden
Open: Monday–Thursday from 6.30 am to 10 pm (open till 8 pm on Fridays), Saturdays from 8 am to 8 pm, Sundays from 9 am to 8 pm
Phone: +46 (0)31-60 06 00
5
Skansen Kronan
Enjoy views of Gothenburg from the hilltop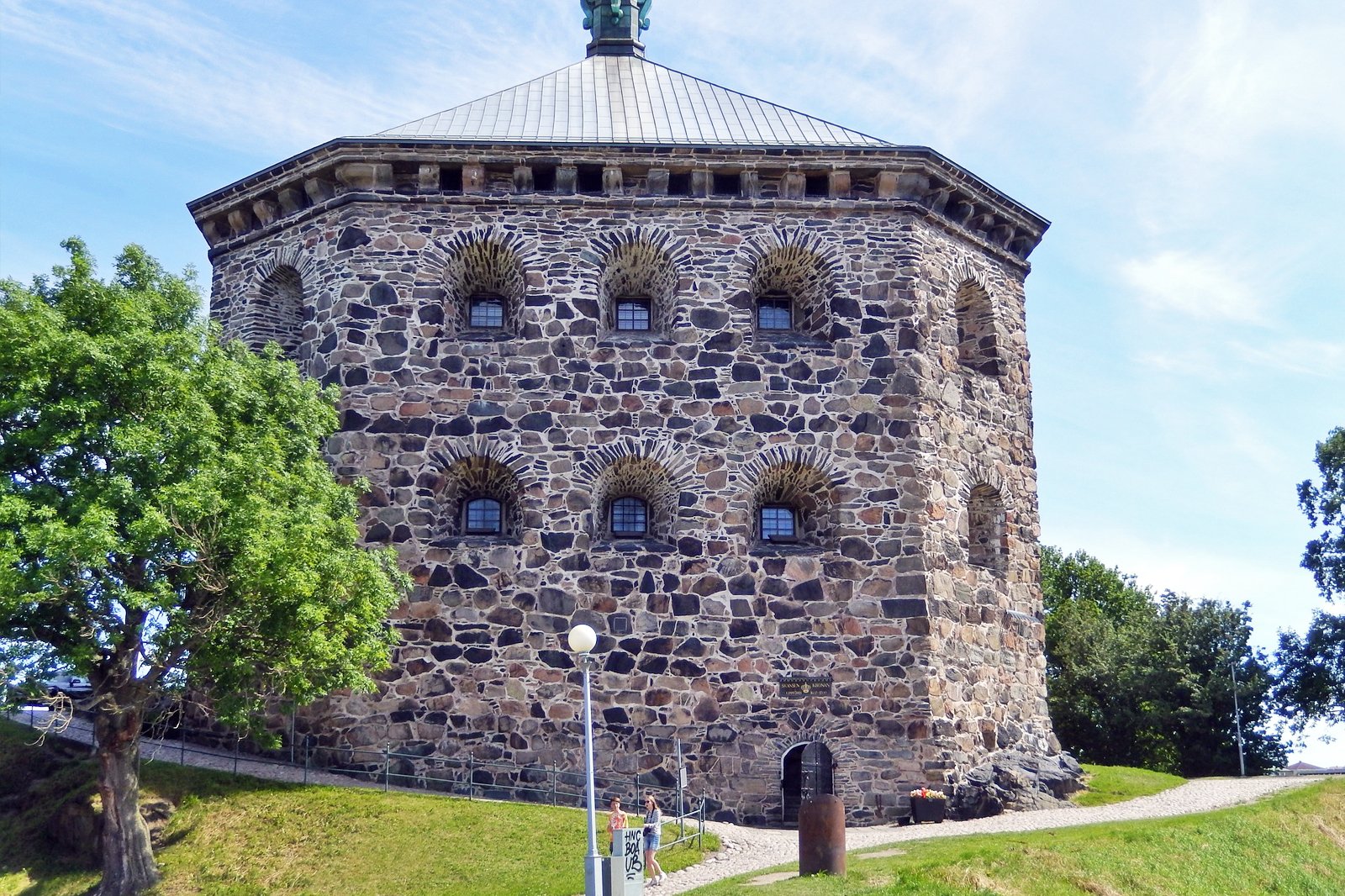 Skansen Kronan is a 17th-century fortress located on Risåsberget Hill, about 1 km north of the Gothenburg Museum of National History. You can explore this historical site through various guided tours, including one that's led by a former prisoner of Skansen Kronan. Outside, the hill's grassy landscape has many park benches overlooking Gothenburg and the Göta River. Couples and families often gather here for picnics, especially in the summer months.
Location: Skansen Kronan AB, 413 01 Gothenburg, Sweden
Phone: +46 (0)31-711 30 33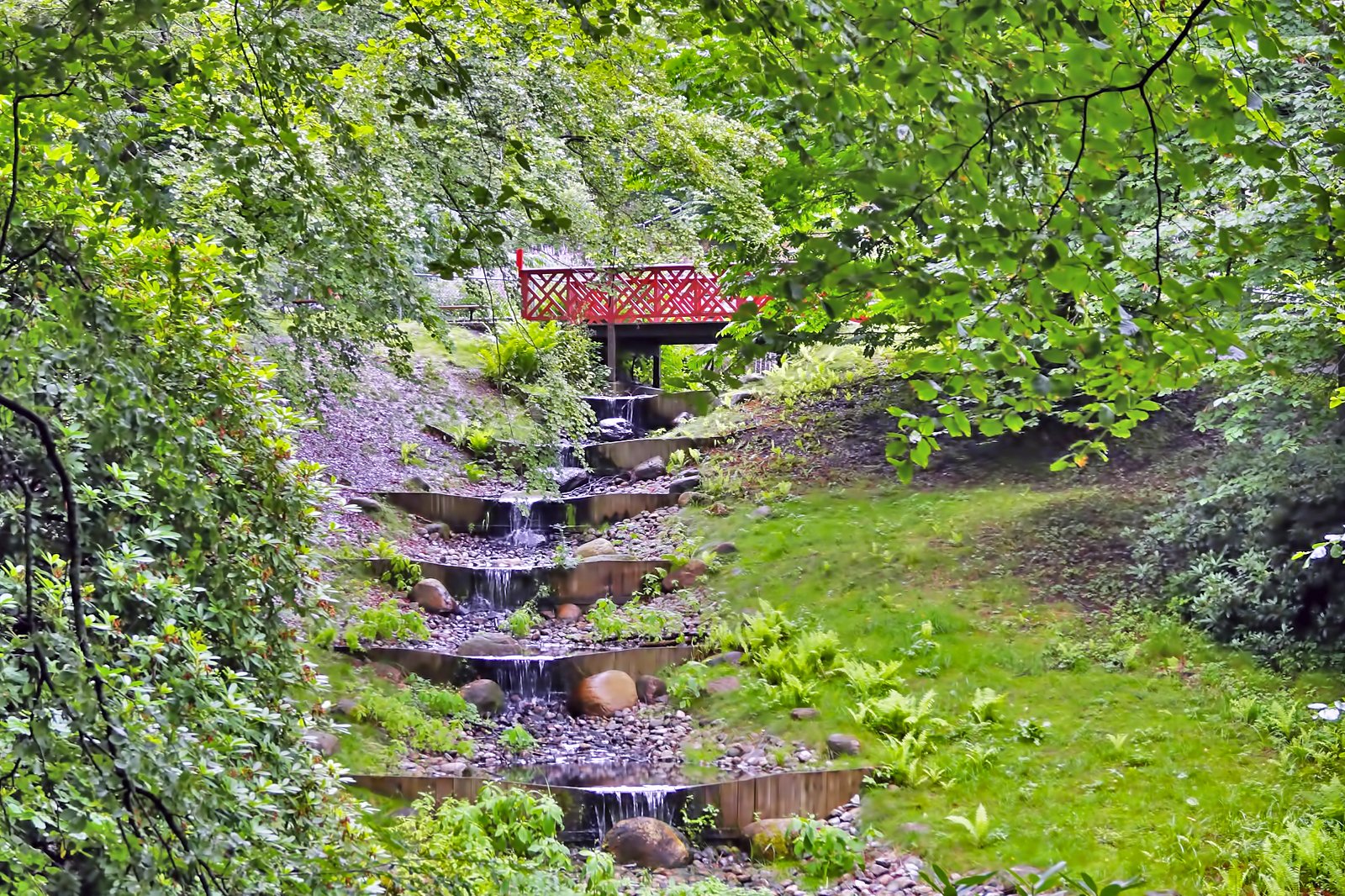 Couples
Families
Budget
Group
Slottsskogen (Castle Forest) is a family-friendly park directly across the street from Gothenburg Botanical Gardens. This 1.37 sq km green expanse attracts animal lovers with its children's zoo, which is home to Gotland ponies, elk, sheep, seals, and penguins. Slottsskogen has a natural forest that's popular for its nature trails and the chance to forage wild berries. The northern end of the park has an observatory that organises stargazing events for visitors in the summer months.
Read more
Location: Slottskogspromenaden, 414 76 Gothenburg, Sweden
photo by Alicia Fagerving (CC BY-SA 3.0) modified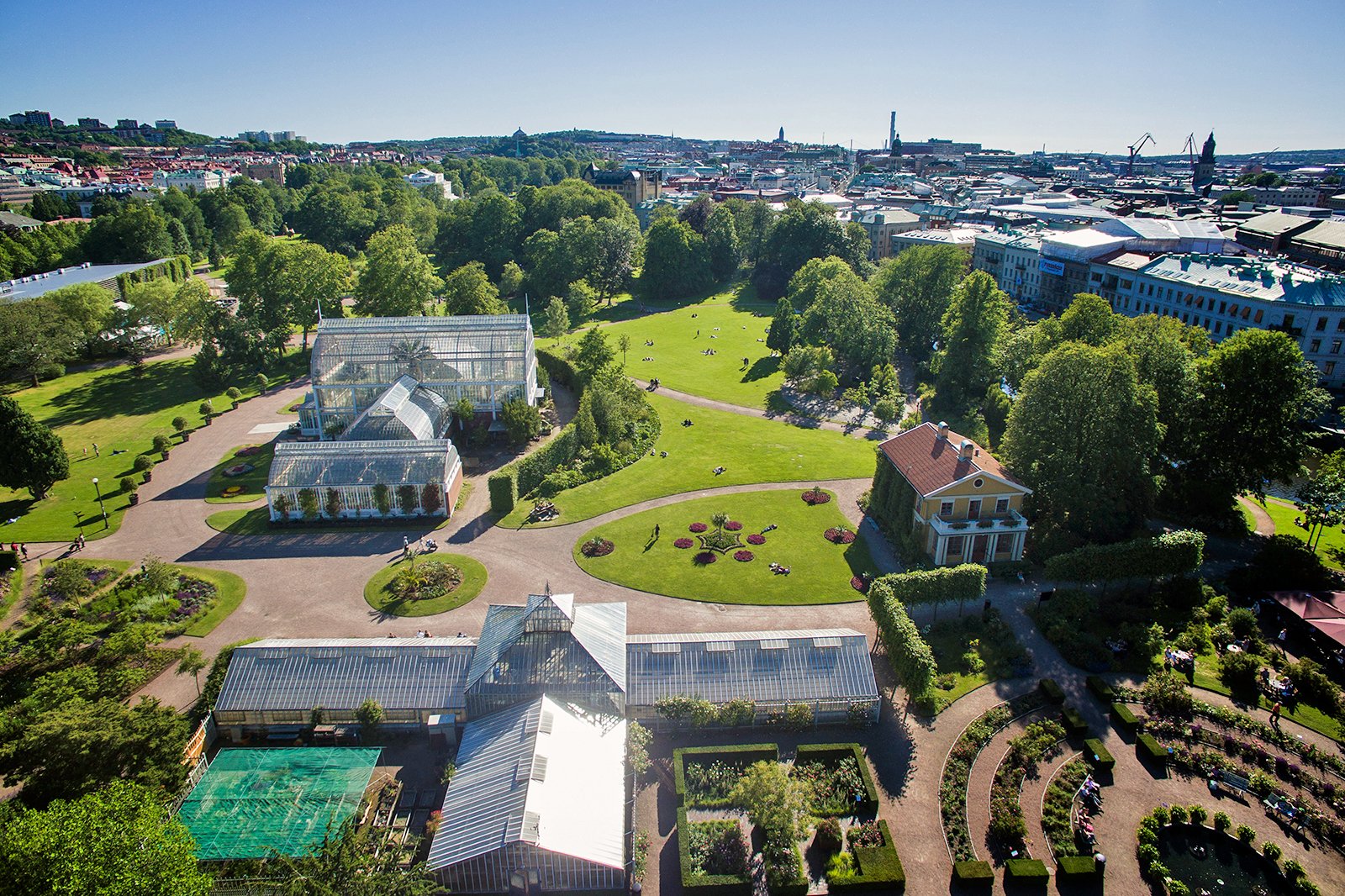 Couples
Families
Photo
Budget
Group
Gothenburg Botanical Gardens has over 6,000 plant species that are cultivated in greenhouses and landscaped gardens. Highlights include a Michelin-starred rock garden (in the Green Guide, not the restaurant guide), a kitchen garden that grows hundreds of vegetables, and a herb garden with an 18th-century summerhouse. Gothenburg Botanical Gardens are free to enter all year round, but an admission fee of 20 kr is required if you want to check out the greenhouses.
Read more
Location: Carl Skottsbergs gata 22A, 413 19 Gothenburg, Sweden
Open: May–August: daily from 10 am to 5 pm. September–April: daily from 10 am to 4 pm
8
Vrango Island
Relax on Nötholmen beach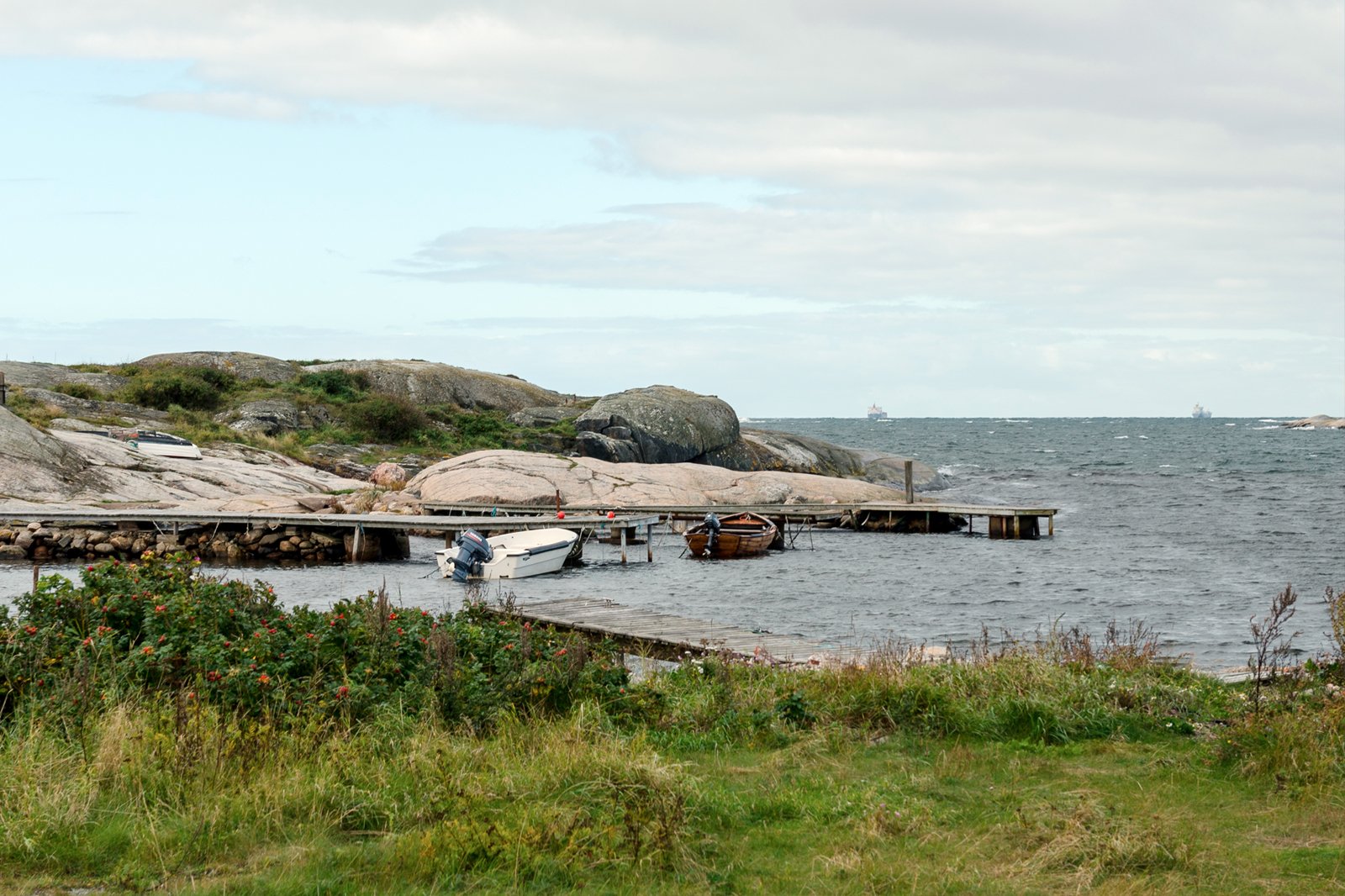 Vrango is a fisherman's island at the southern end of the Gothenburg archipelago, which you can visit by taking a ferry from Saltholmens Terminal. This car-free island attracts those looking to experience a traditional Swedish lifestyle during their holiday. The northern and southern parts of Vrango are protected nature reserves, with hiking trails that lead to rocky cliffs overlooking the neighbouring islands. During the summer, the island's sandy beaches, especially Nötholmen, are often packed with sunbathers and swimmers.
Location: Vrångö, 430 83 Sweden
photo by Arild Vågen (CC BY-SA 3.0) modified
9
Hono Island
Enjoy a day of bouldering at the Ersdalen nature reserve
Hono Island, located towards the northern end of the Gothenburg archipelago, is known for its expansive beaches and nature reserves. To get to this island, you can hop on a ferry at the Lilla Varholmen Terminal, about 24 km east of central Gothenburg. The best way to explore Hono Island is by bike, which you can rent from the main harbour for about 120 kr per day. Head to Ersdalen to enjoy hiking and bouldering, as this nature reserve has plenty of unique rock formations that are close to the sea. Island-hopping is another popular activity here as bridges connect Hono with the Fotö, Öckerö and Hälsö islets.
Read more
10
Dinner at a Michelin-starred restaurant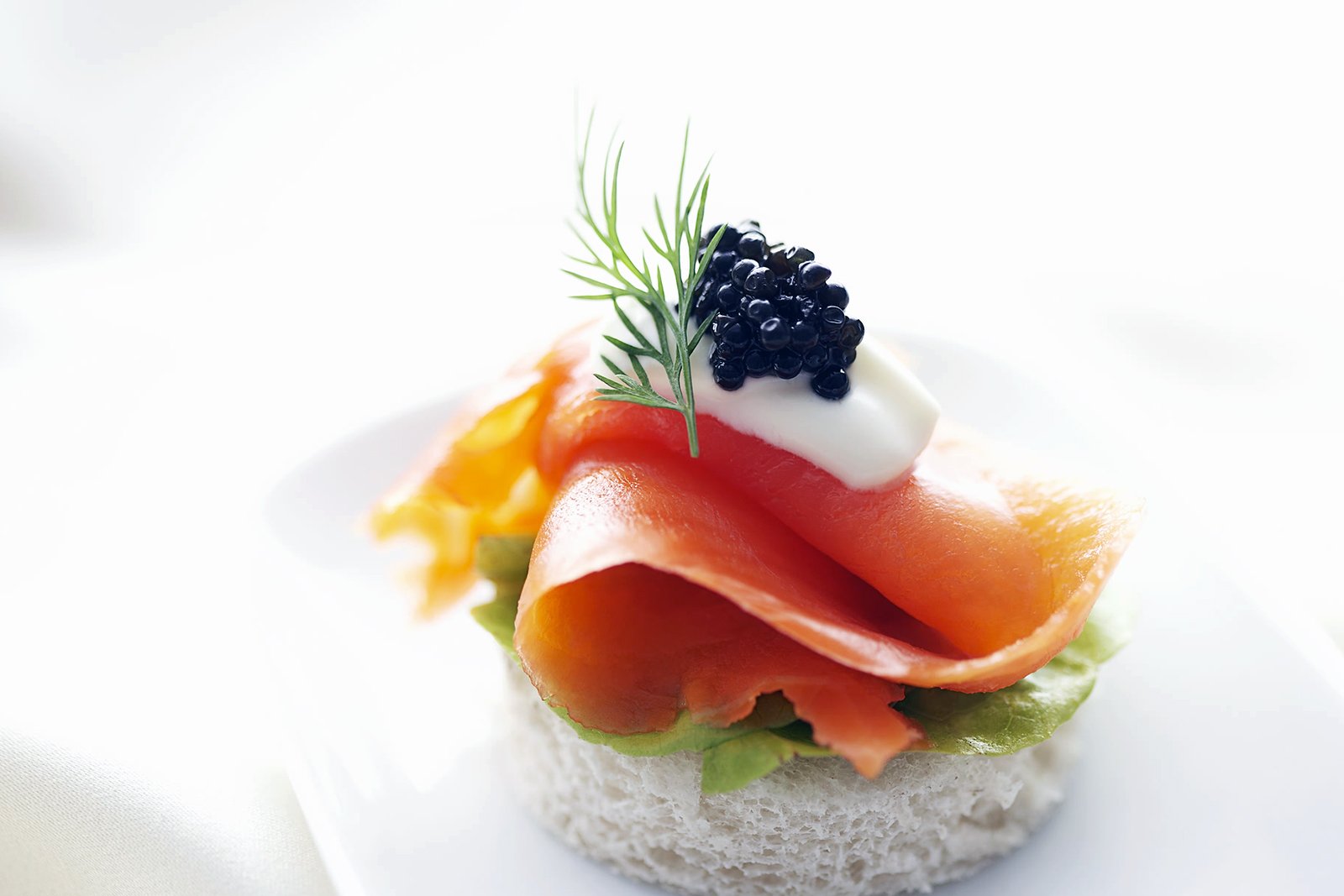 No fewer than 5 restaurants in Gothenburg have received recognition from the prestigious Michelin Guide, making them highly sought-after venues for a romantic evening. Restaurang 28+ is known for its wine selections and contemporary dishes that blend seasonal ingredients with French and Swedish influences. Upper House Dining, located at the top of Gothia Tower, serves tasting menus and fine champagne with beautiful views of Gothenburg.
Back to top