10 Free and Cheap Things to do in Malmo
Malmo for Budget Travellers
Malmo is a popular stopover for travellers, as it's about an hour-long train ride from Copenhagen via the Øresund Bridge. The capital of Scania County is a youthful city in southern Sweden, thanks to its thriving arts scene and café culture. The streets and squares of Malmo's Old Town are lined with art galleries, where you can spend time perusing masterpieces by international and Scandinavian artists.
Alongside the old, there is the new. Malmo has some of Sweden's most unique buildings, many of which have won awards for their innovative and sustainable designs. The city is easy to explore on foot, so you don't need to spend a substantial amount of kronor on taxis. If you're travelling on a tight budget, check out our guide on free and cheap things to do in Malmo.
1
Slottsträdgården
Enjoy a picnic with views of Malmo Castle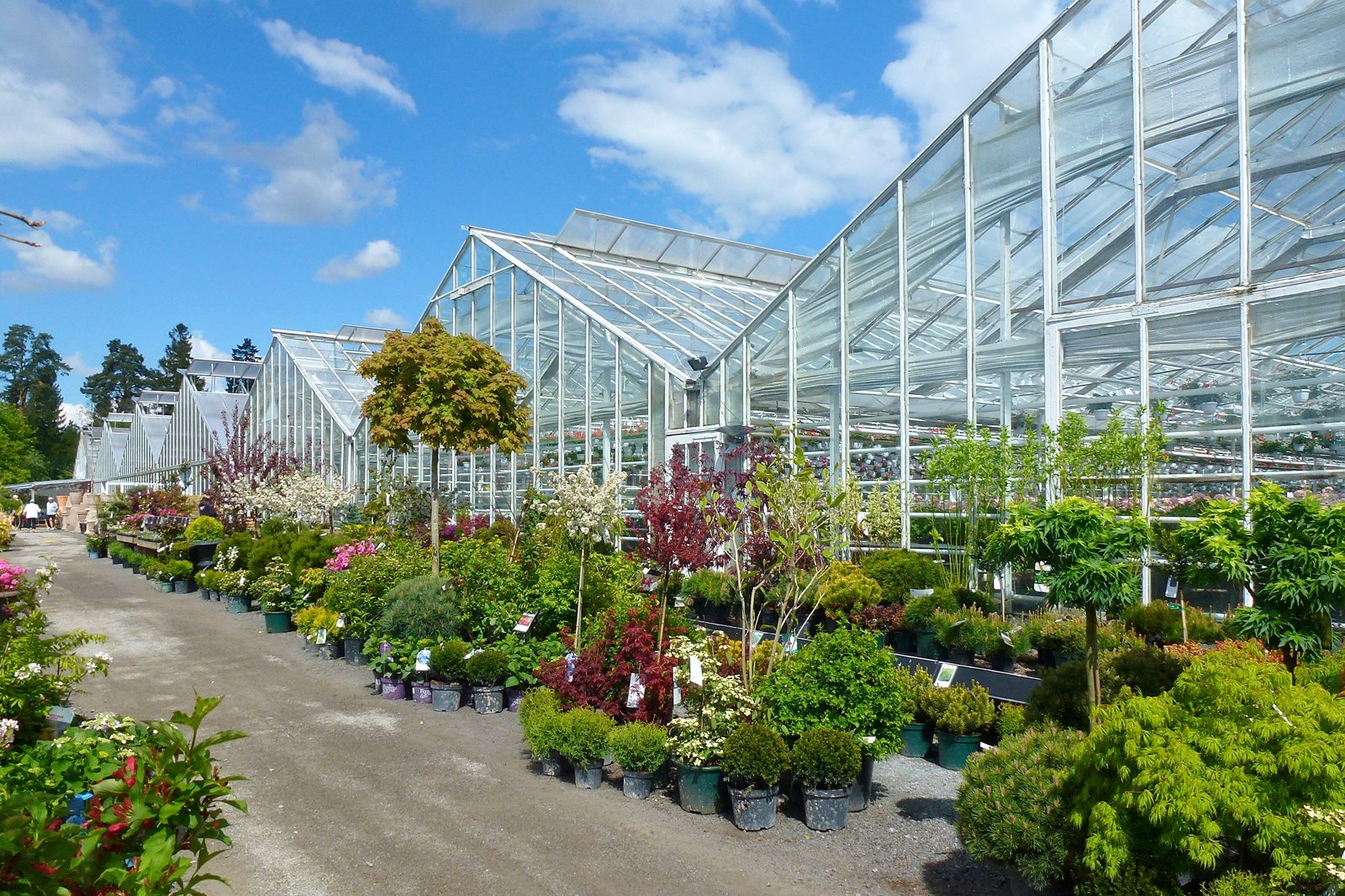 Couples
Families
Budget
Photo
Slottsträdgården is a large botanical park overlooking the historic Malmo Castle. Spanning 210,000 sq m of lush gardens, it's filled with around 500 plant species. The kitchen garden and orchard cultivate local vegetables and fruits such as plums and pears, which you can purchase at the onsite nursery when they're in season. The meadow features park benches overlooking Malmo Castle, making this grassy expanse a popular spot for picnics and fika (coffee break).
Location: Malmöhusvägen 8, 211 18 Malmo, Sweden
Open: Open 24 hours
Phone: +46 (0)76 890 16 49
photo by Holger.Ellgaard (CC BY-SA 4.0) modified
2
Malmo Konsthall
See art exhibits and events at this contemporary arts museum
Malmo Konsthall is a modern museum displaying artwork by some of the world's top contemporary artists. Its well-designed exhibition space is the work of architect Klas Anselm, and features 550 roof lights and glass roof windows, allowing plenty of natural light. In addition to art exhibits, you can enjoy events such as lectures, theatre, film screenings, and poetry recitals. Some of these events may require admission fees, but the main gallery is free for all. The onsite bookstore stocks posters, postcards, and literature on modern design.
Location: St Johannesgatan 7, 205 80 Malmo, Sweden
Open: Daily from 11 am to 5 pm (open till 9 pm on Wednesdays)
Phone: +46 (0)40-34 12 86
photo by JohanahoJ (CC BY-SA 4.0) modified
3
Malmo Saluhall
Shop for handmade pralines, fresh produce, and Scandinavian cheese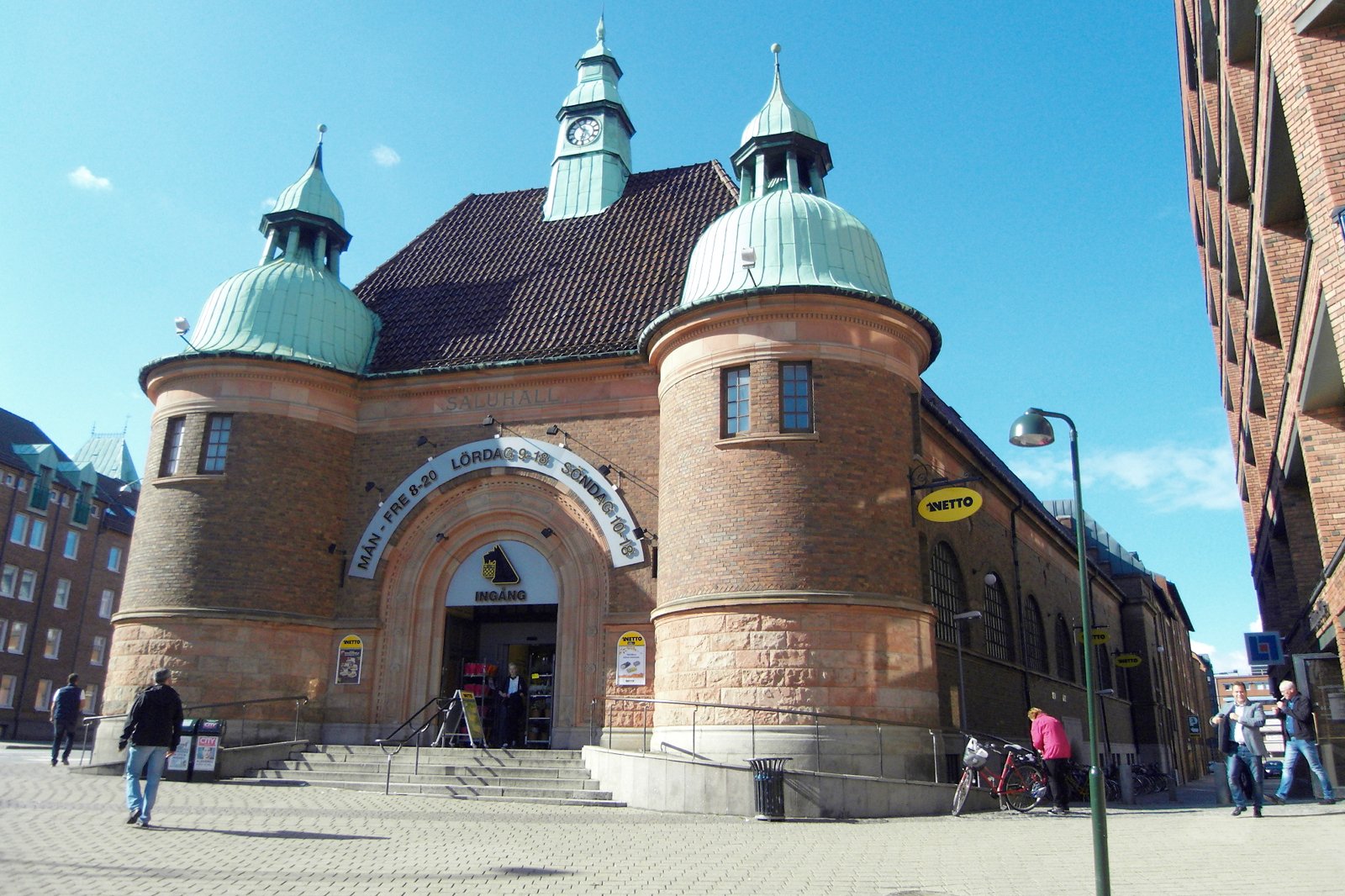 Malmo Salluhall has over a dozen vendors selling breads, local produce, meat, and fish, as well as a choice of international cuisines. This food hall occupies a refurbished 19th-century warehouse in Gibraltargatan, about 800 metres northeast of Malmo Castle. Chocolate lovers may enjoy Chocolatte's handmade pralines and fudges. Holy Greens caters to the health conscious with its fresh salads and pressed juices, while Hedvigsdal serves wood-fired pizzas with toppings that come from their own vegetable garden.
Location: Gibraltargatan 6, 211 18 Malmo, Sweden
Open: Monday–Thursday from 10 am to 7 pm, Fridays from 10 am to 9 pm, Saturdays from 10 am to 5 pm, Sundays from 11 am to 4 pm
Phone: +46 (0)40-626 77 30
photo by Jin Zan (CC BY-SA 3.0) modified
4
Kungsparken
Cycle around the Stora Dammen Lake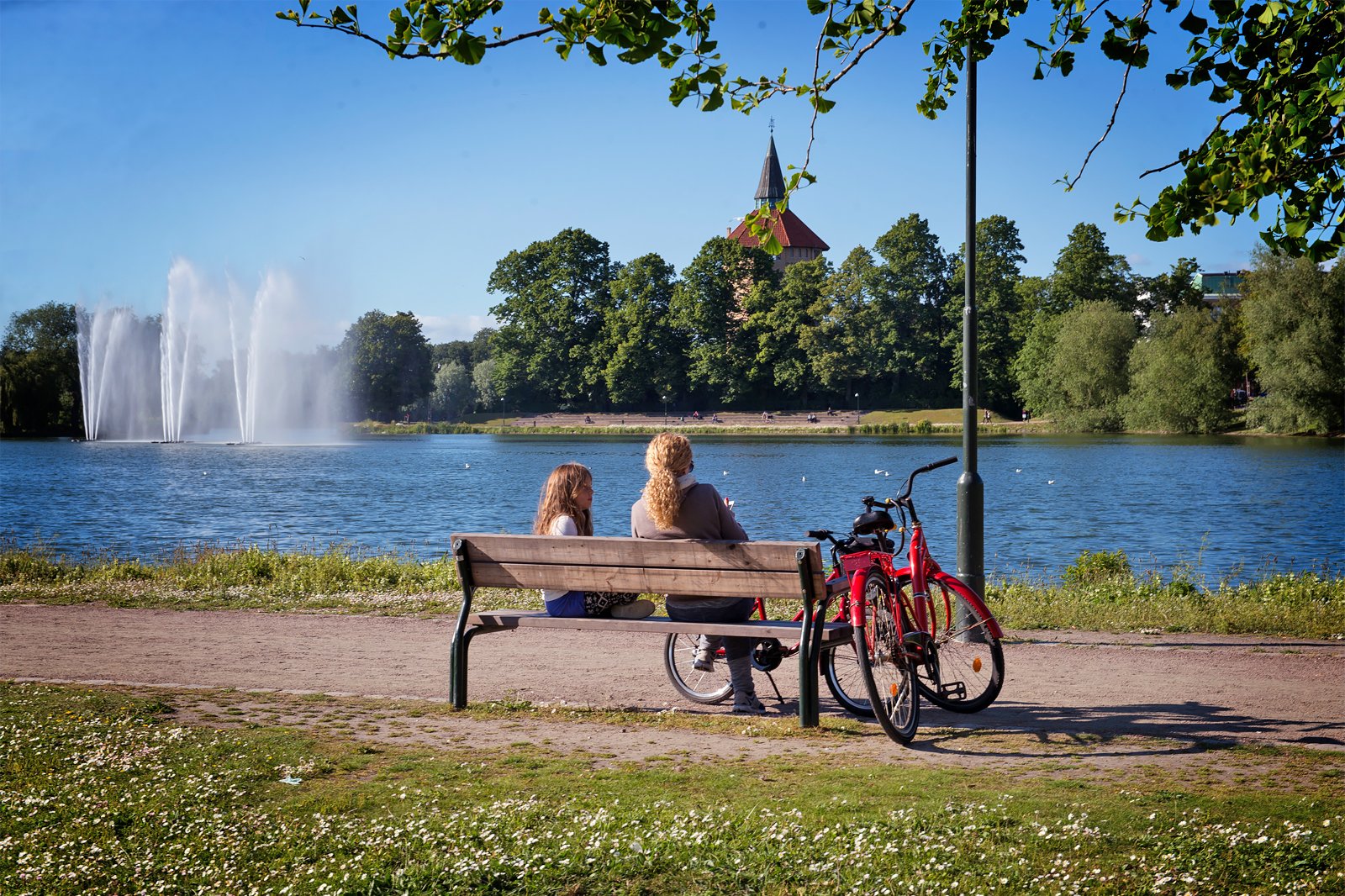 Couples
Families
Budget
History
Photo
Kungsparken is an English-style garden dating back to 1869. It's known for its collection of unique tree and plant species, including a 29-metre-tall Turkish oak tree and a sweet chestnut tree from China. Paved trails surround a beautiful lake called Stora Dammen, making it a popular spot among joggers and cyclists. Kungsparken's centrepiece is a 19th-century cast iron fountain, surrounded by a lush lawn overlooking the park's canal and Malmo Castle.
Location: Slottsgatan 33, 211 33 Malmo, Sweden
Open: Open 24 hours
Phone: +46 (0)40-34 48 60
5
Lilla Torg
Enjoy views of half-timbered buildings in this pedestrian square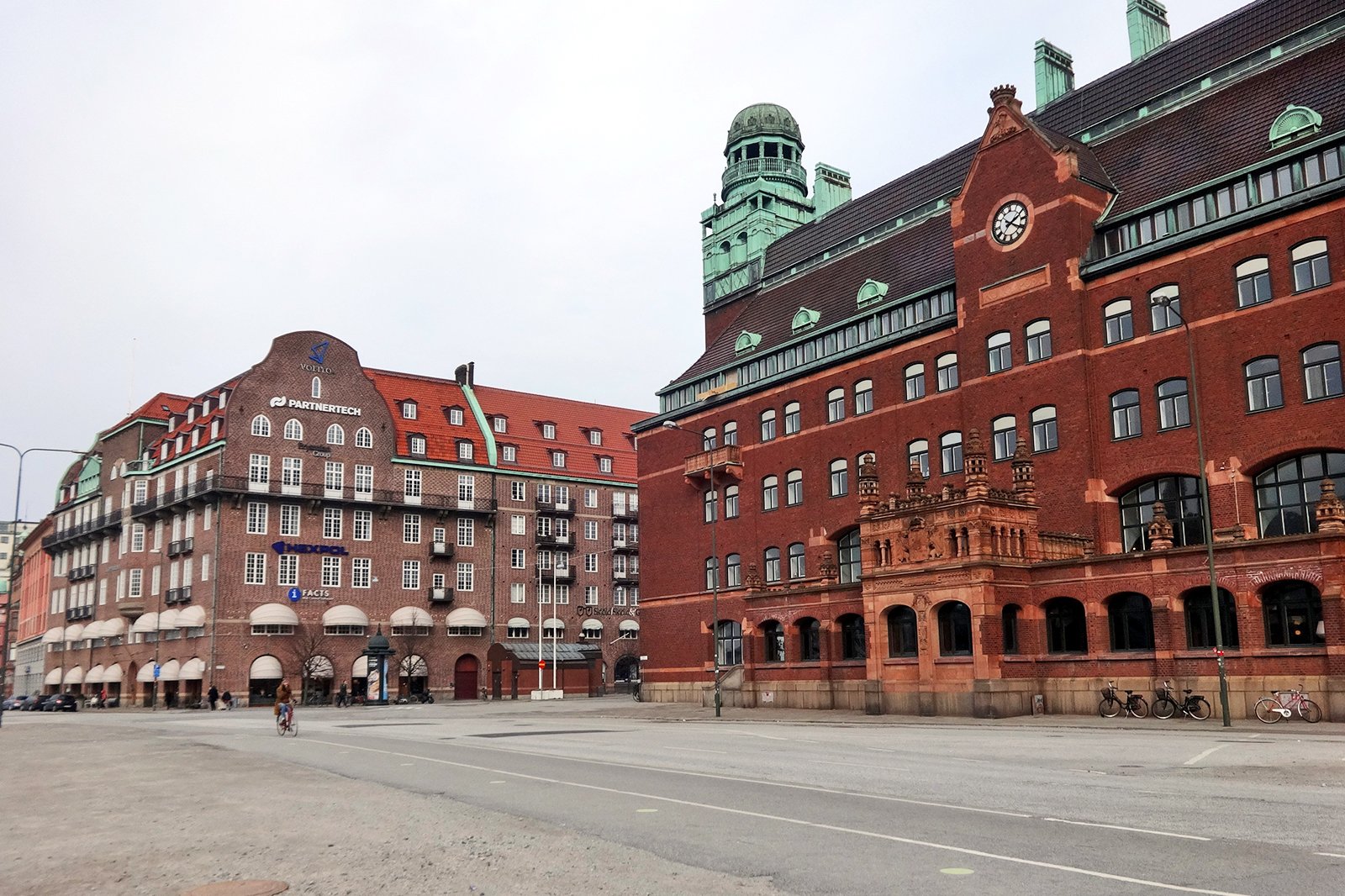 Lilla Torg (Small Square) may be known for its nightlife scene, but it's also a popular sightseeing spot in Malmo. The cobbled streets are lined with half-timbered structures built in the late 16th century, one of which houses the Form/Design Center. Street performances and food stalls occupy Lilla Torg, especially during the summer and Christmas holidays. Bars and restaurants have outdoor terraces (blankets and heaters are provided on cool evenings), so it's worth spending a few kronor for a drink and a good view of the square.
Location: Lilla Torg, Malmo, Sweden
6
Malmo City Library
Enjoy views of Kungsparken (King's Park)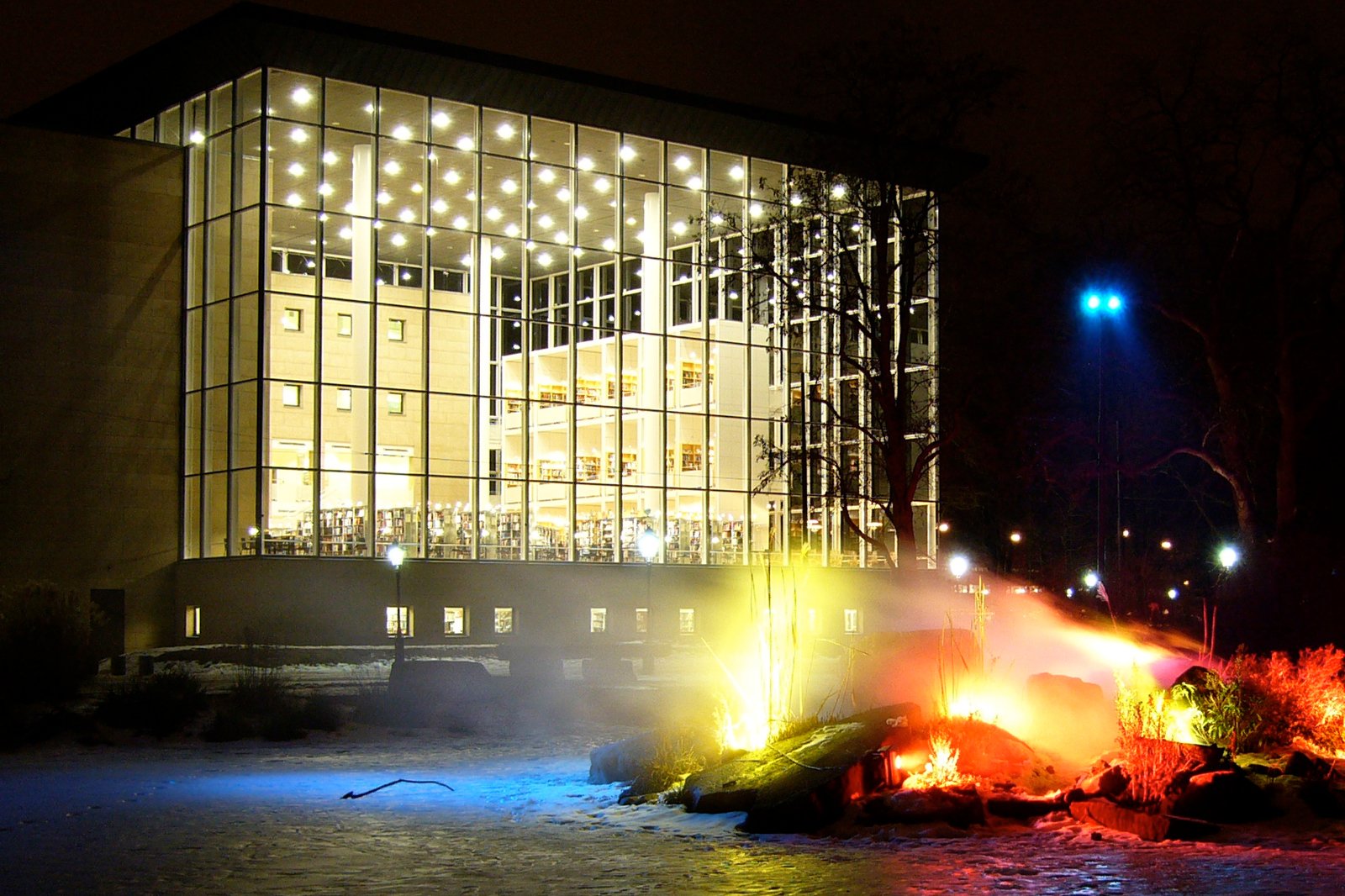 Families
Budget
Photo
Single
The Malmo City Library displays over 500,000 materials, including books in different languages, DVDs, and CDs on various topics. It occupies a Renaissance building with a modern architectural design by Danish architect Henning Larsen. It's also called the Calendar of Light as its massive glass façade, which overlooks King's Park (Kungsparken), allows the library to be illuminated with natural light. The Malmo City Library has an onsite café that serves light lunches, pastries, and coffee for those looking to enjoy a fika during their visit.
Location: Kung Oscars väg 11, 211 33 Malmo, Sweden
Open: Monday-Thursday daily from 10 am to 8 pm, Friday from 10 am to 6 pm, Saturday-Sunday from 11 am to 5 pm
Phone: +46 (0)40 660 85 00
photo by Knuckles (CC BY-SA 3.0) modified
7
Mollan
Have a picnic in Folkets Park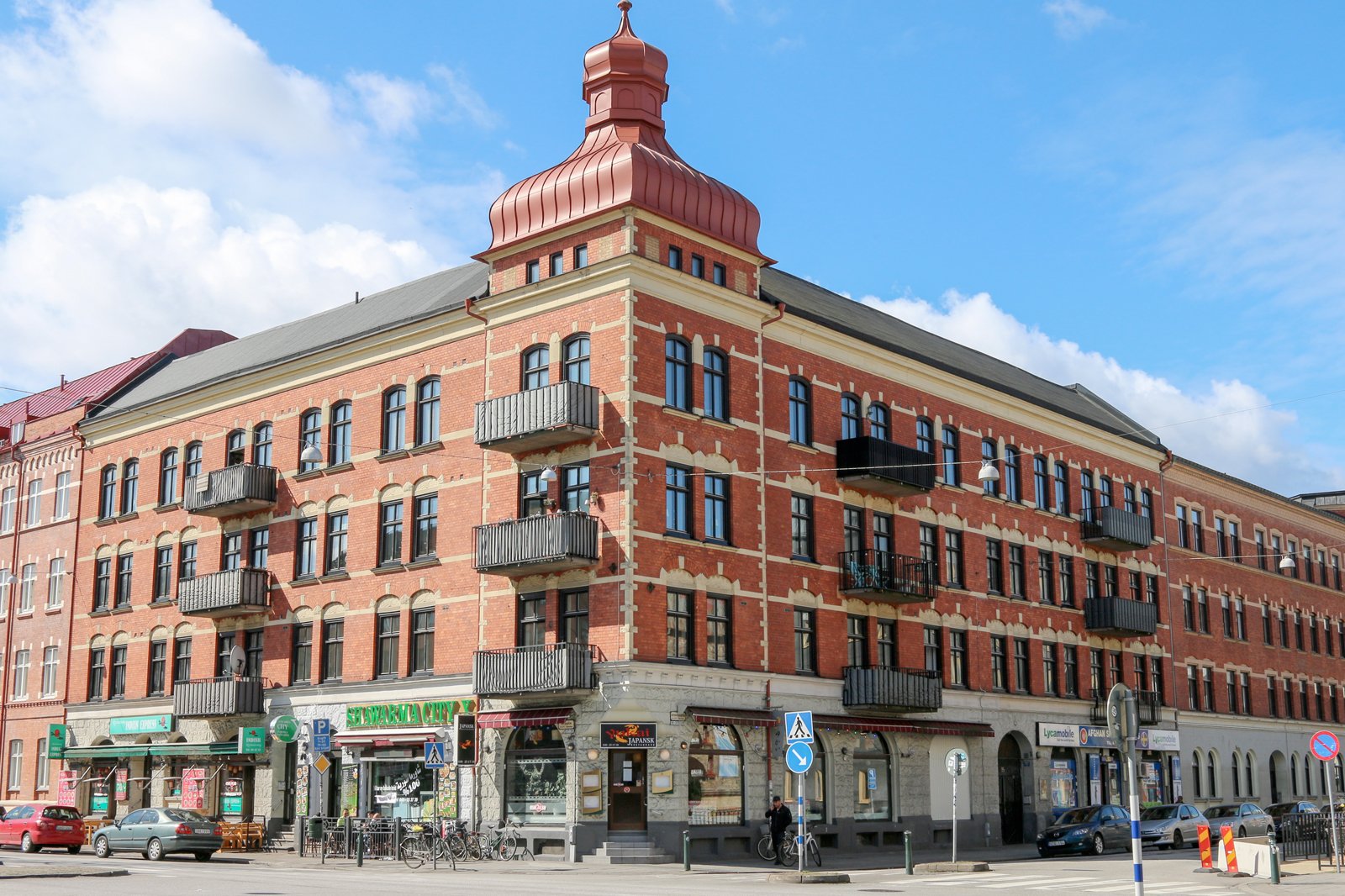 Mollan is what locals claim to be the hipster neighbourhood of Malmo, but it's also the home of a multicultural community. Ethnic stores, international restaurants, Scandinavian cafés, and funky galleries surround its main square, Möllevångstorget. The square hosts an outdoor market every day (except in winter). A short walk to the east is Folkets Park, Mollan's family-friendly park which houses the Malmös Reptile Center and Malmo Mini Zoo. The neighbourhood is best explored on foot, as you get to experience the lively atmosphere of this diverse place.
Location: Mollevangen, Malmo, Sweden
photo by Jorchr (CC BY-SA 3.0) modified
8
Form/Design Center
Buy Scandinavian arts and crafts at the onsite boutique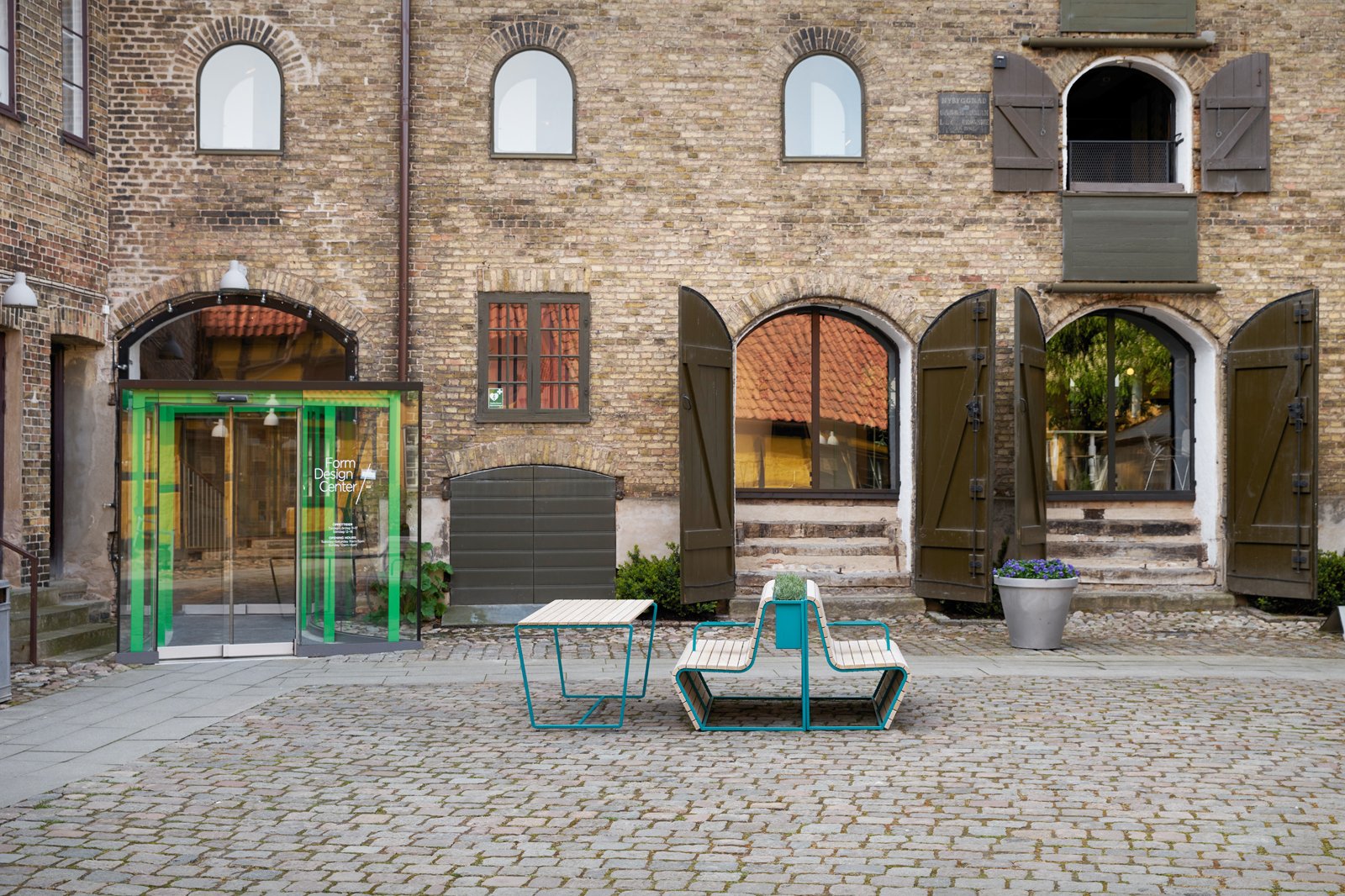 The Form/Design Center occupies a 16th-century half-timbered building in Lilla Torg. The gallery focuses on textile, furniture, industrial design, and handicrafts by Scandinavian artists. Admission is free all year round, and exhibits change regularly so it's worth checking out if you're a fan of design. Shop for souvenirs at the onsite boutique, which is on the 3rd floor of the Form/Design Center. It has a selection of locally-produced jewellery, toys, books, porcelain, textiles, and posters.
Location: Lilla Torg 9, 211 34 Malmo, Sweden
Open: Tuesday–Saturday from 11 am to 5 pm, Sunday from 12 pm to 4 pm (closed on Mondays)
Phone: +46 (0)40-664 51 50
photo by Form Design Center (CC BY-SA 4.0) modified
9
Signal – Center for Contemporary Art
Check out modern art at this local gallery
Signal – Center for Contemporary Art has a diverse selection of modern artworks from all over the world. An independent arts museum in Malmo, its minimalistic gallery is the backdrop for temporary displays by international artists such as Andreas Mangione and David Douard. Talks and film screenings related to art exhibitions often take place at Signal – Center for Contemporary Art. Admission to the museum is free all year round.
Location: Monbijougatan 17H, 211 53 Malmo, Sweden
Open: Thursday–Friday from 12 pm to 6 pm, Saturday-Sunday from 12 pm to 4 pm (closed Monday–Wednesday)
Phone: +46 (0)40-97 92 10
10
Malmo art installations
Check out the Optimistic Orchestra sculpture in Stortorget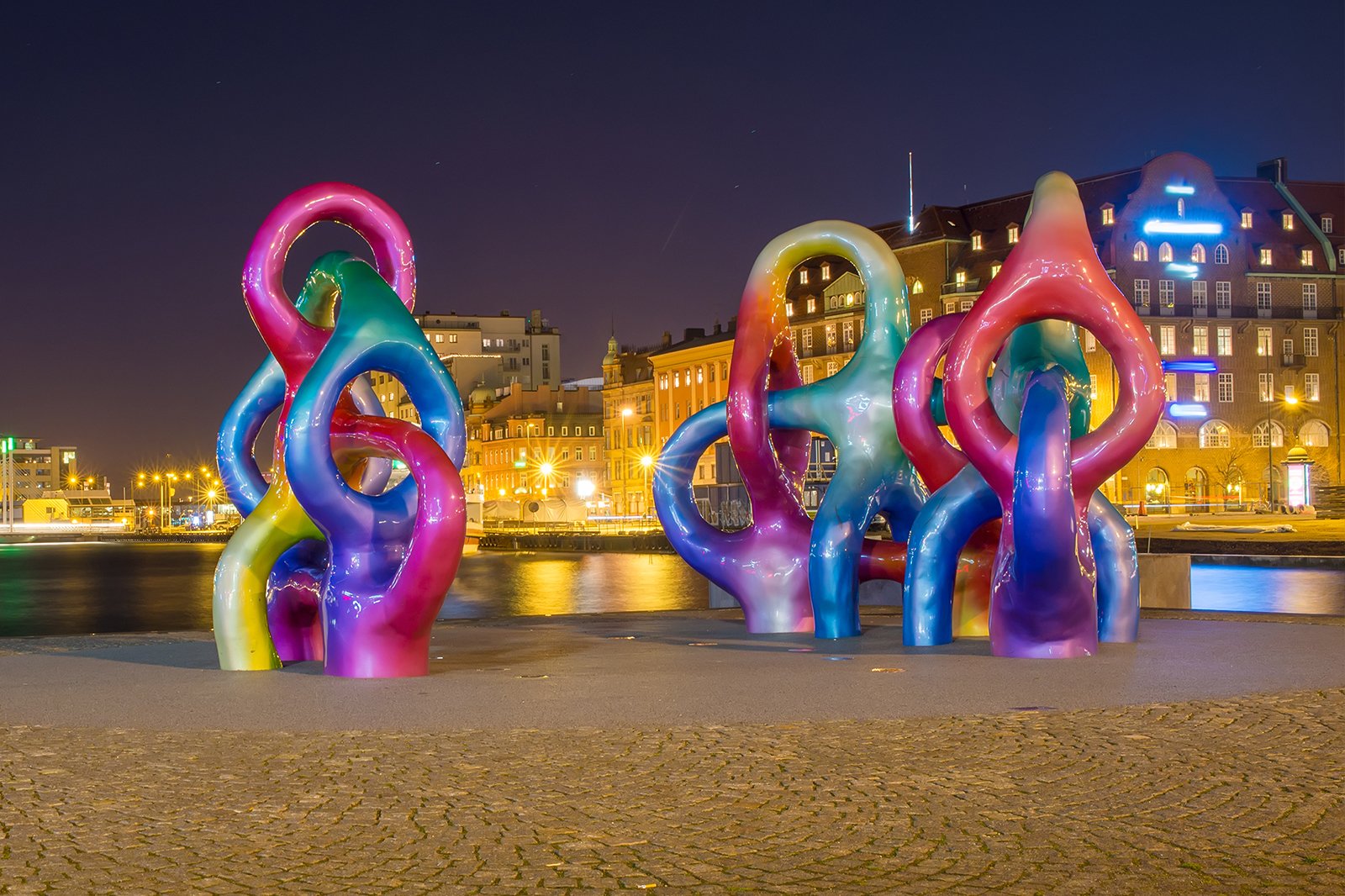 The streets of Malmo are often decorated with statues of notable Swedish figures and art installations, many of which are located in Gamla Staden (Old Town). Go for a self-guided walking tour to Stortorget Square, where you get to see the iconic Non-Violence (a bronze statue of a revolver with a knotted barrel) and Optimistic Orchestra (a humanoid marching band). A short walk from Gustav Adolfs Square is the Davidshallsbron Bridge, which is lined with 19 pairs of bronze shoes representing Swedish artists.