10 Best Things to Do in Cambrils
What is Cambrils Most Famous For?
Cambrils is a small port town on Spain's Costa Daurada ("Gold Coast" in the local tongue), southwest of Barcelona. It offers seaside pleasures thanks to its Mediterranean coastline, which is only 7-km long but comprises 9 different sandy beaches. You can find bits and pieces of Roman history while strolling through the Old Town, and modern theme parks are close by.
Much of Cambril's heritage as a fishing port can be taken in at the marina, with its panoramic sea views. There are good options for families beyond the beach, with a former Universal Studios-owned theme park offering a huge variety of rollercoasters and rides. For calmer respites, there's a green botanic oasis where you can unwind and feed animals. Around a 25-minute transfer from Reus airport, the beach town of Cambrils has lots for you to do in a day.
What are the best things to do in Cambrils?
1
Cambrils Marina
With panoramic views from El Faro Rojo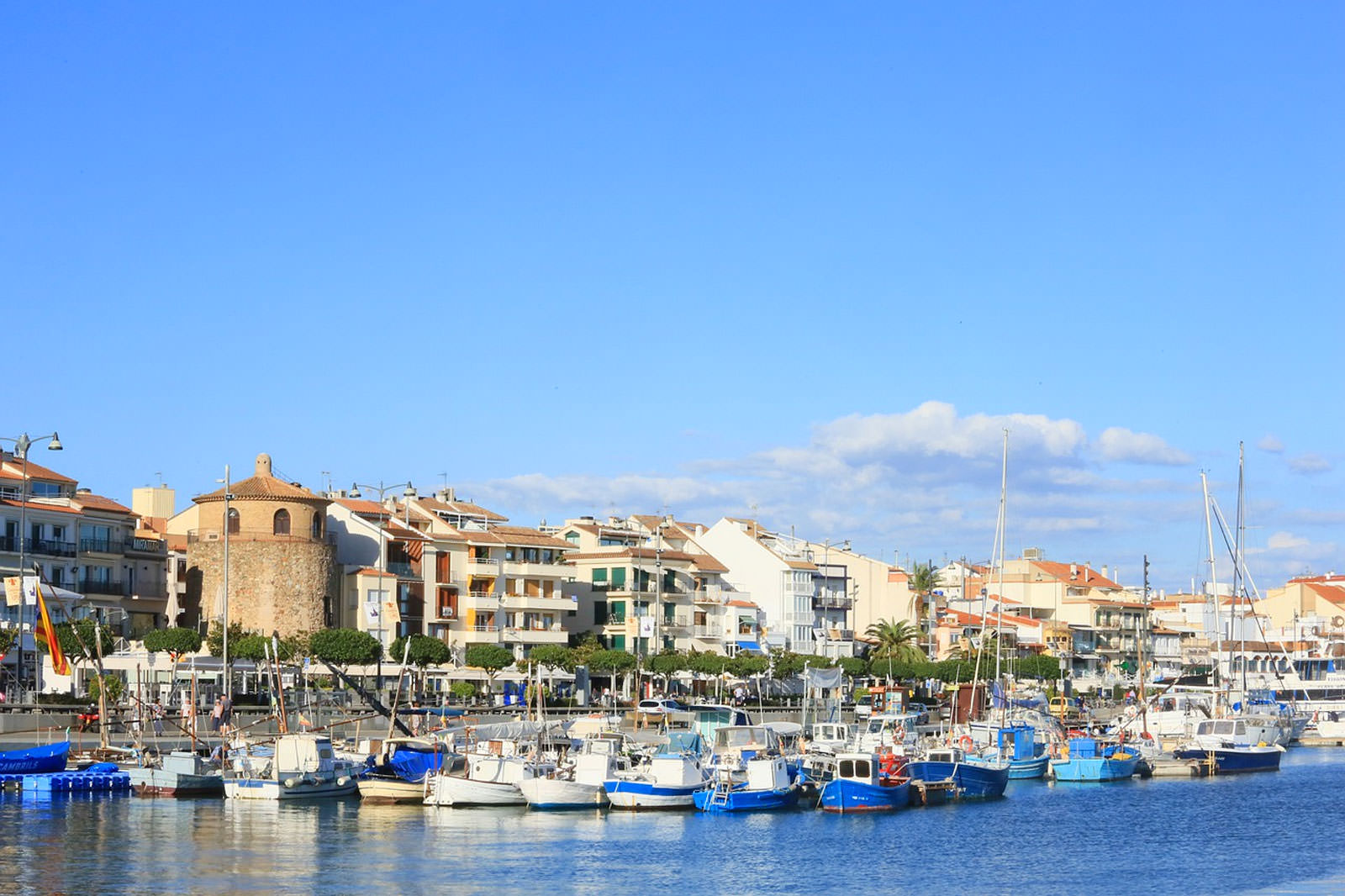 Head down to Cambrils Marina (Cambrils Harbour), where you can best get a feel of the town's heritage as a fishing port. The promenade and cycling lane along the Passeig de les Palmeres leads you to a cafeteria and gelateria-dotted plaza. The marina and its docked yachts with hoisted sails are in view, just across from here. The pathway on the marina's western side leads you on a pleasant walk towards El Faro Rojo, a landmark red tower that functions as a mini lighthouse.
Location: Puerto Cambrils, 43850 Cambrils, Tarragona, Spain
2
Choose the right beach
Around 9 sandy beaches to choose from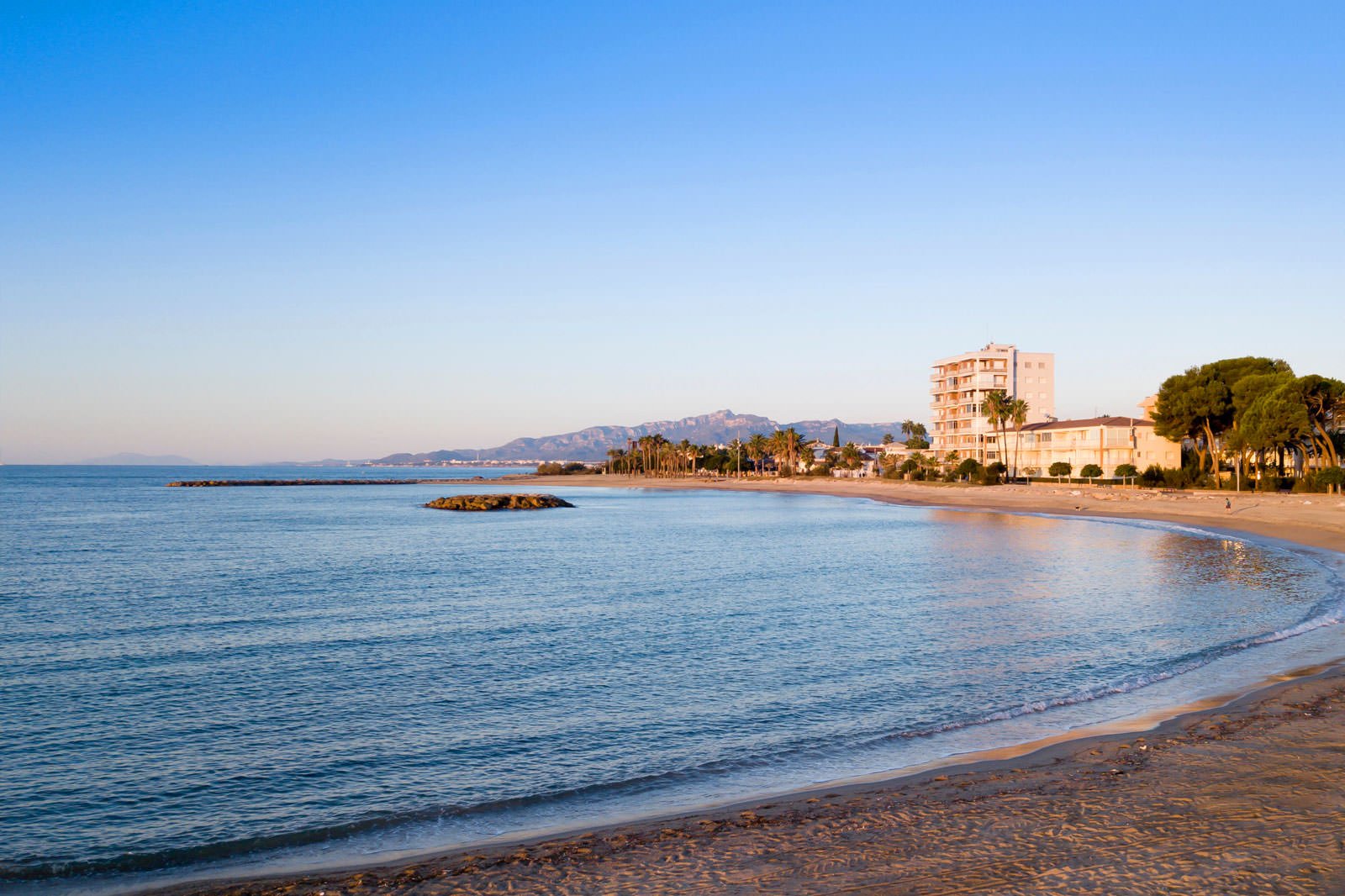 The coastline of Cambrils may seem like one long and single stretch, but it's divided into 9 different sections. The one closest to the Puerto Cambrils marina may be the most popular and easiest to reach from downtown. But further east, along the Avenida de la Diputació, you'll reach Cambrils' other beaches. They are all sandy, scenic, and well-maintained.
Some of our favourites include Playa de Vilafortuny, and Playa Cap de Sant Pere that serves as the beachfront of 2 hotels. For most of the water sports action, hit Playa de l'Esquirol. Playa del Cavet is slightly urban, and Playa de la Riera is a small but quiet spot near the port.
3
Cambrils Old Town
Discover ancient watchtowers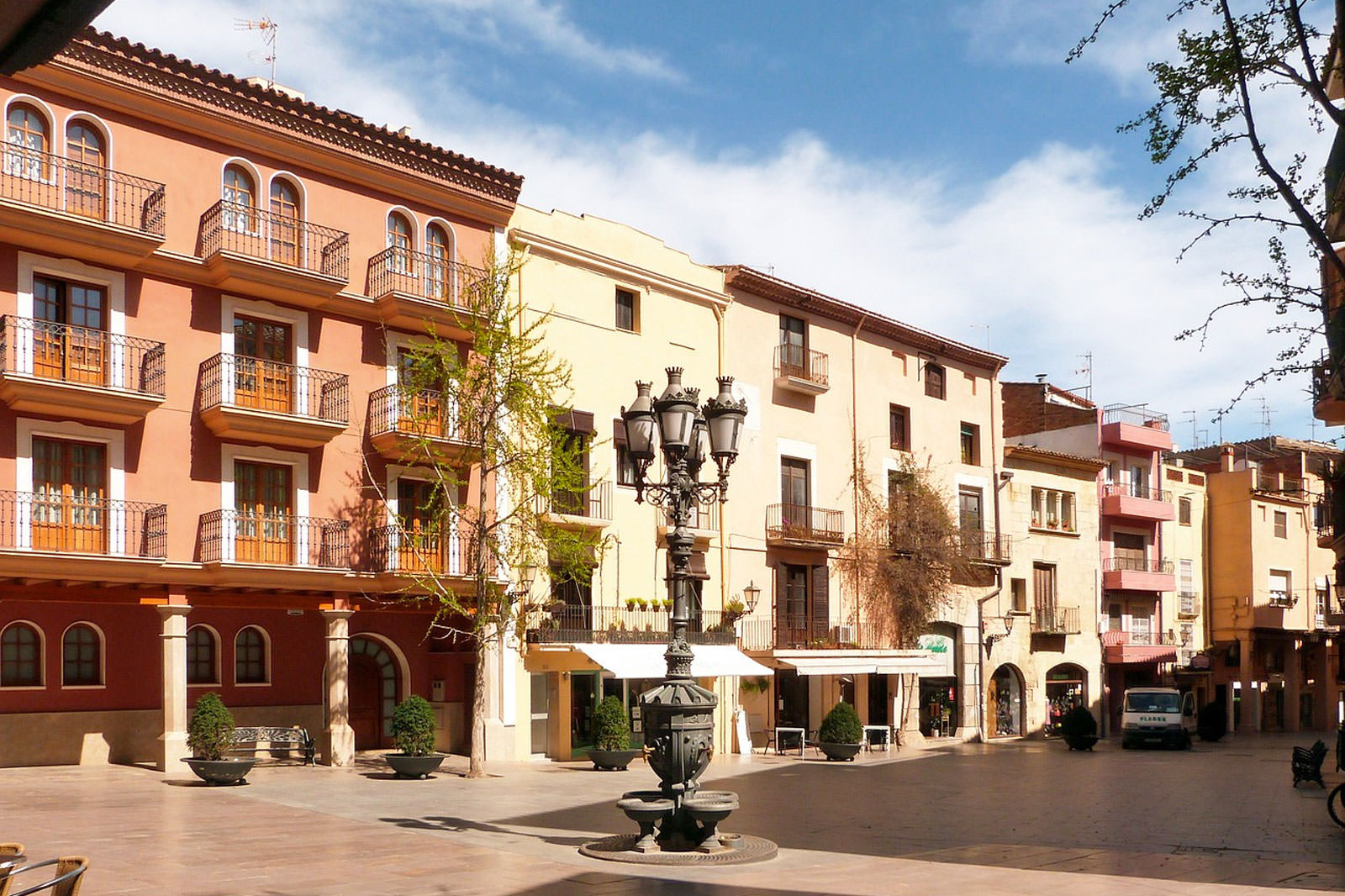 Head 1-km inland to find Cambrils Old Town, where most of the well-preserved historical landmarks are. These include several coastal watchtowers, such as the 14th-century Torre I Ermita de la Mare de Deu del Cami. Another significant watchtower, Torre del Port, is right next to the marina and it houses a museum. The Eglesia de Santa Maria is a small church in the old town's centre, which features a blend of Baroque, Renaissance and Neo-Gothic styles.
Location: Carrer de la Verge del Camí, 30, 43850 Cambrils, Tarragona, Spain
4
PortAventura World
Europe's first Universal Studios theme park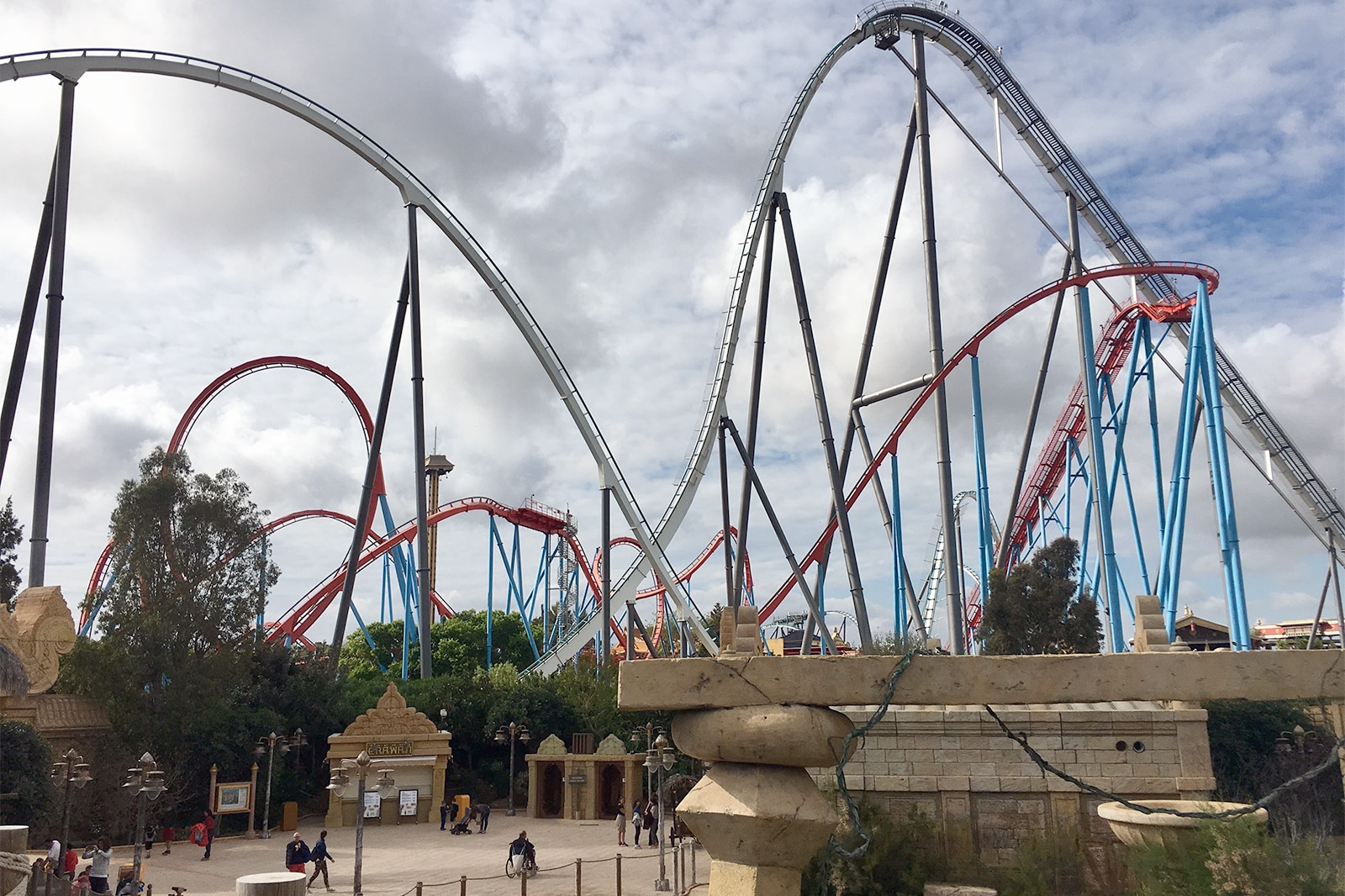 A 15-minute drive northeast of Cambrils takes you to this major theme park in Tarragona. PortAventura used to be owned by Universal in the 1990s, and opened to much fanfare as Europe's first Universal brand theme park. It's where you can take the family for a fun time out, with live shows and well over 40 different rides. Rollercoasters for thrill-seekers include the Furius Baco, which can reach speeds of up to 135km/h. Another of its icons is the Dragon Khan, reaching up to 110 km/h, racing around 8 loops.
Location: Avinguda del Batlle Pere Molas, km 2, 43840 Vila-seca, Tarragona, Spain
Open: Daily from 10 am to 7 pm
Phone: +34 902 202 220
photo by amandineledoux (CC0 1.0) modified
5
Villa Romana de la Llosa
The vast ruins of a 1st-century Roman villa
Veer off the main road, Carrer Josep Iglesias, to visit these vast Roman ruins. As a silent witness to Roman history in the Tarragona region, Villa Romana de la Llosa features the remains of the residential area, barns, and even an ancient gravesite. It might not be as impressive as the town's other landmarks, and there aren't any signs to explain the different structures in the ruins. However, it can be an interesting walk by Cambrils' old town, before heading down to the beach.
Location: Carrer Josep Iglesias, 9999, 43850 Cambrils, Tarragona, Spain
Open: Saturday from 10 am to 1.30 pm and from 3.30 pm to 5.30 pm, Sunday from 10 am to 1.30 pm
Phone: +34 977 794 528
6
Parc Samà
Lush gardens for a relaxing time out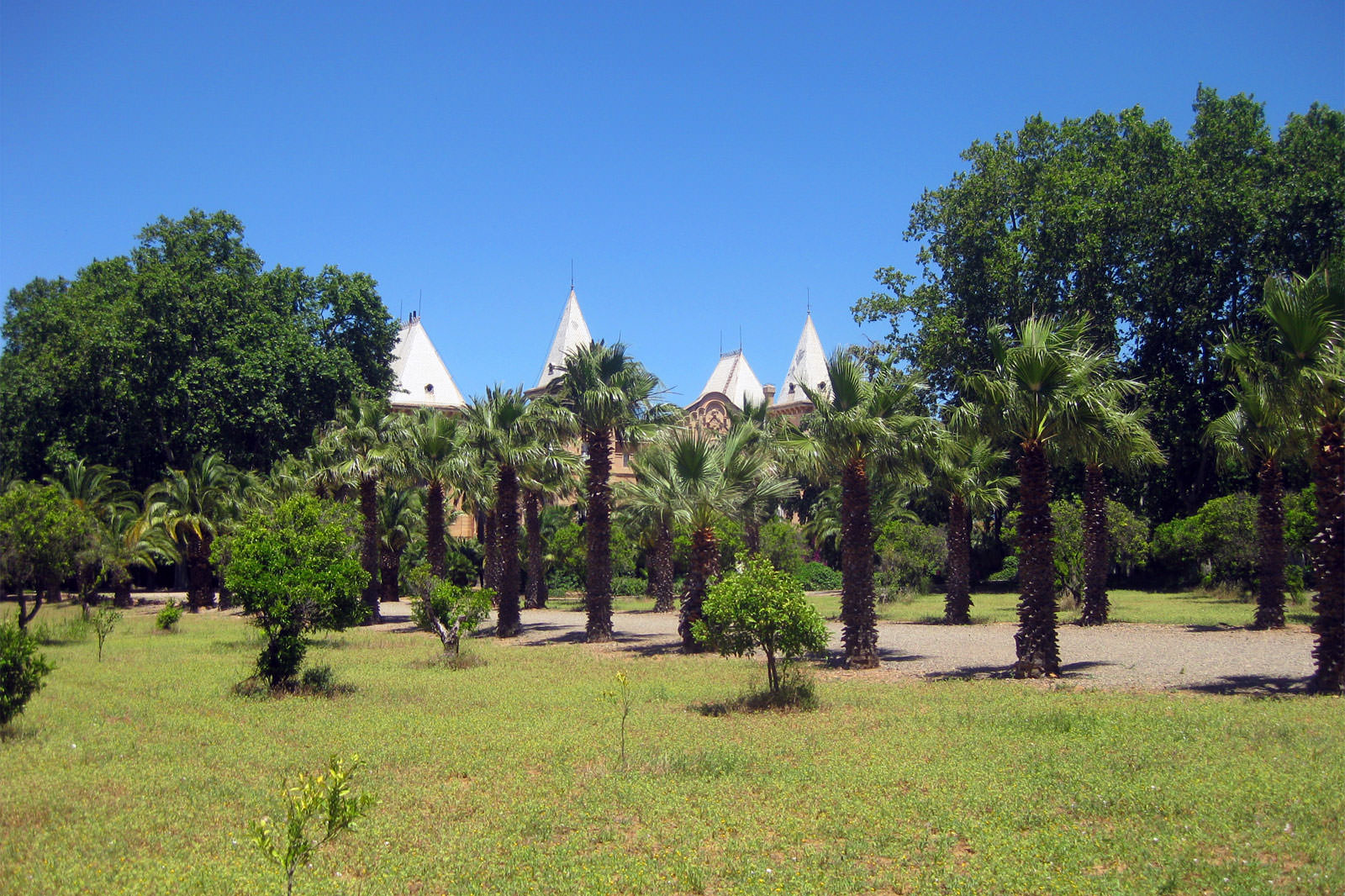 Leafy and expansive, Parc Samà is Cambrils' 14-hectare green oasis. It provides you with a good break from the beach scenes of Cambrils, around 15 minutes' drive north from the town's main coastal area. The park is filled with Mediterranean orchards, mini forests, waterfalls, and even a palatial 19th-century summer residence. Pleasant walks past olive, mandarin and almond trees lead you to swan lakes and flower gardens. Several enclosures feature birds and animals, some of which you can feed.
Location: Carretera de Vinyols, 43850 Cambrils, Tarragona, Spain
Open: Daily from 10 am to 7 pm
Phone: +34 977 826 514
7
Mercat Municipal
A small but packed town market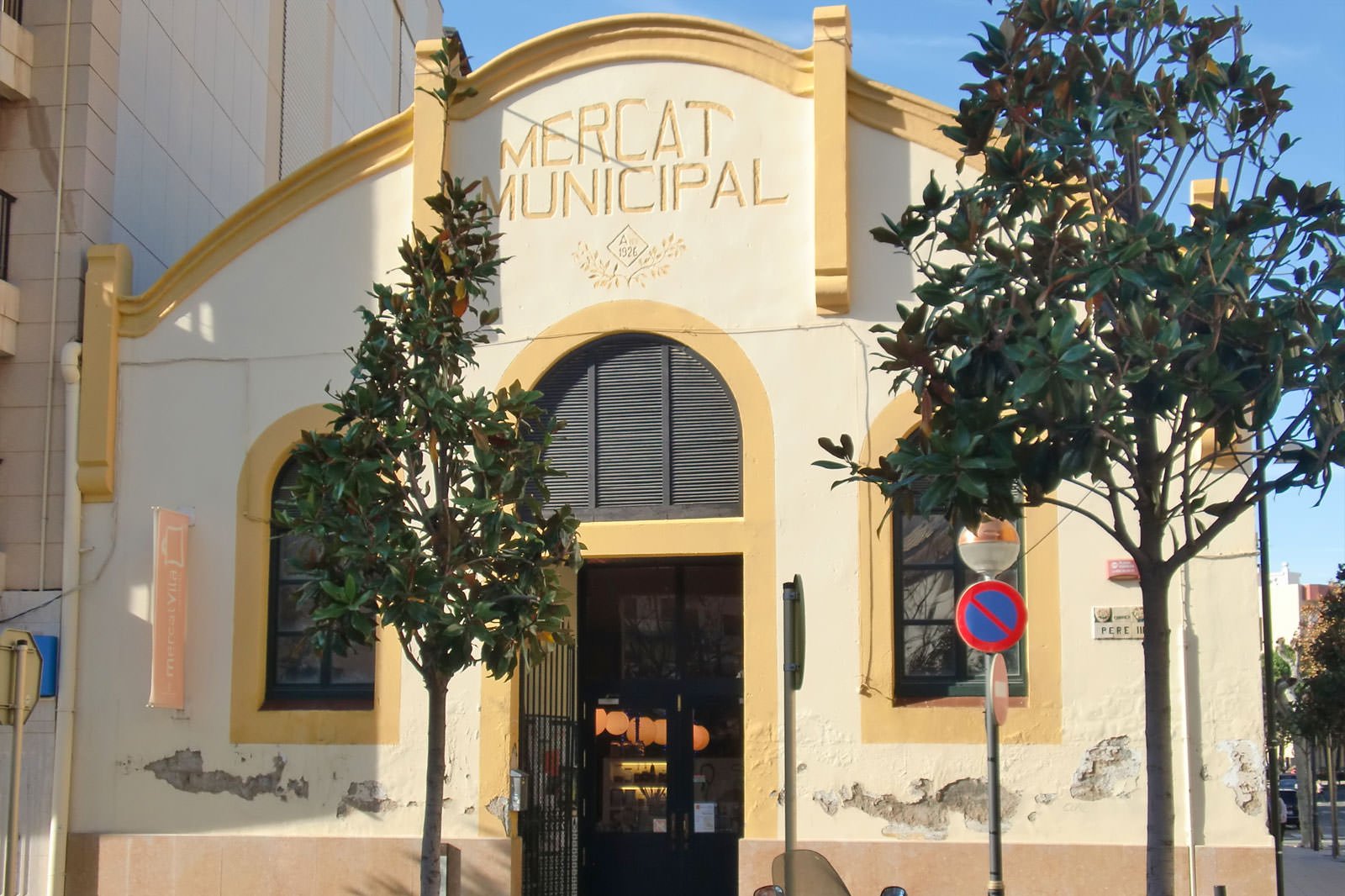 As the town market of Cambrils, the Mercat Municipal de La Vila is where you can find a good variety of fresh local goods. You'll easily find the small market on your walks through Cambrils Old Town, on Carre Pere III. From the front, if it weren't for its clearly inscribed name, you'll easily mistake it for an old church with its tall archway and windows. Inside, you'll find different vendors selling the huge variety. Vegetable stalls, fishmongers, and butchers are all busy tending to their goods. For easy items, you can pick up a jar of honey, fresh bread, cheese, and cold cuts.
Location: Carrer Pere III, 43850 Cambrils, Tarragona, Spain
Open: Monday–Saturday from 8 am to 2 pm (closed Sundays)
Phone: +34 977 794 679
photo by Jordi Gili (CC BY-SA 4.0) modified
8
Try calçotada
A unique Catalan feast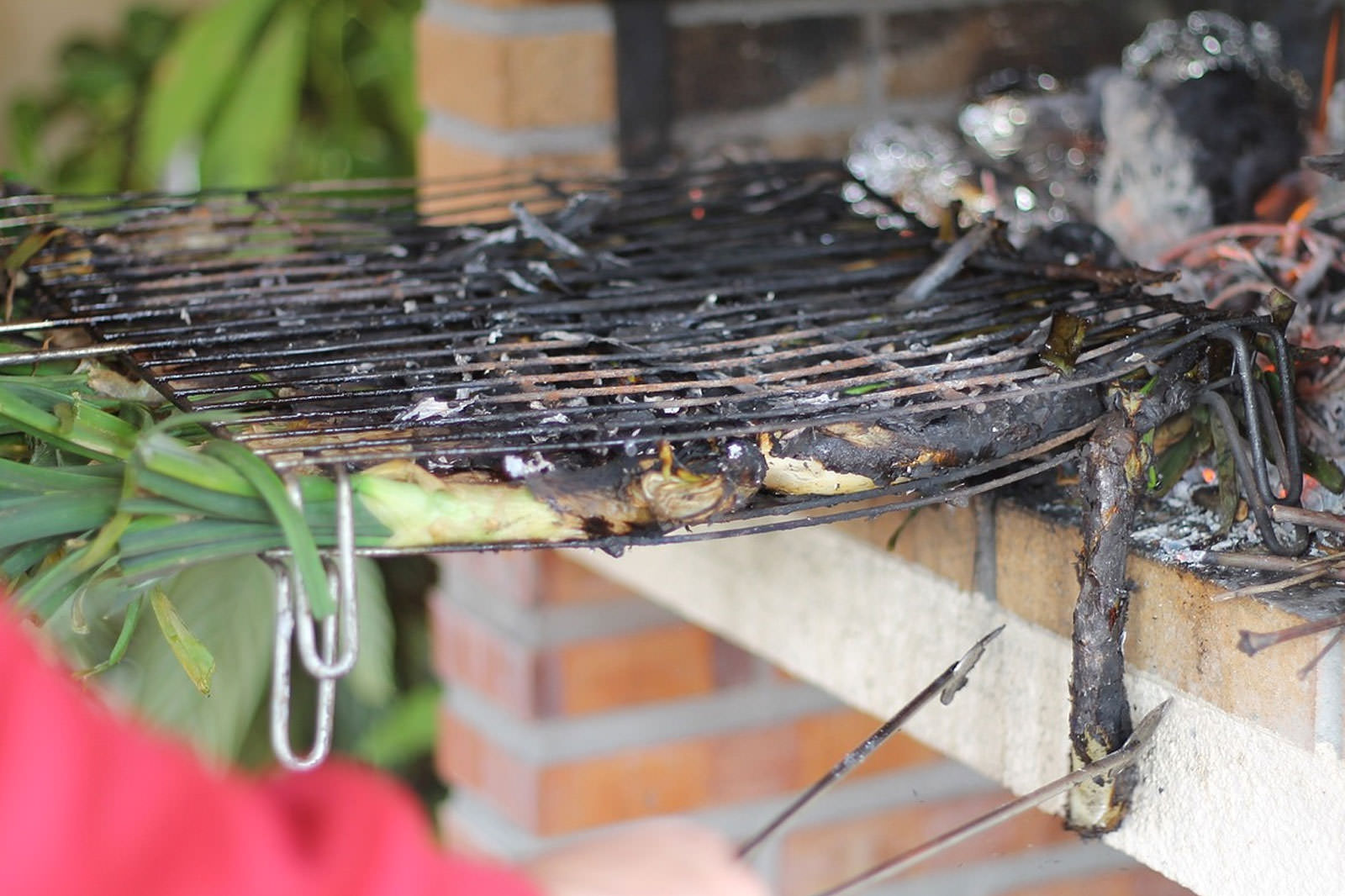 The Tarragona region is famous for calçot, a type of sweet onion. It even has its own traditional feast called Calçotada, when piles of these are roasted alongside meat cuts, and eaten with the spicy almond sauce called romesco. The feast is usually held between November and April. Even if you don't visit around Calçotada, you can enjoy traditional Spanish cuisine in Cambrils at 2 of its Michelin-star restaurants in town. Can Bosch serves a succulent grilled octopus, served with chickpeas puree, kimchi sauce and calçots. Not far from here, El Rincon de Diego combines both traditional Spanish and modern dishes.
Location: Can Bosch, Rambla de Jaume I, 19, 43850 Cambrils, Tarragona, Spain
Open: Tuesday–Saturday from 1.30 pm to 3.30 pm and from 8.30 pm to 10.30 pm, Sundays from 1.30 pm to 3.30 pm (Mondays closed)
Phone: +34 977 360 019
9
Watch the sunset from a xiringuito
Spanish seaside chillouts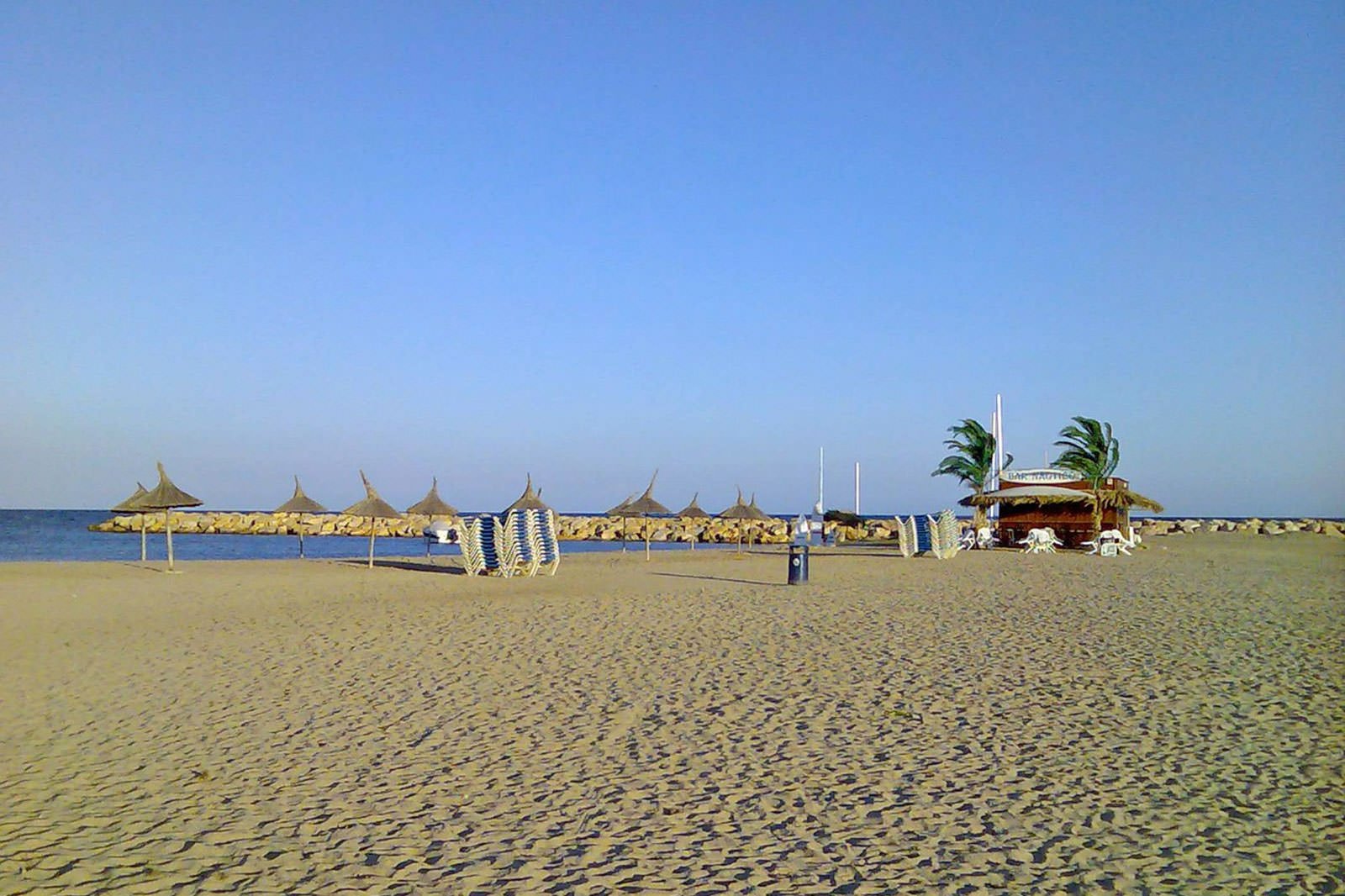 You can find plenty of xiringuito or chiringuito (Spanish beach bars) around the port and beachfronts of Cambrils. Besides offering tasty morsels of traditional pintxos and other Spanish meals, they can be great spots for taking in the magical sunsets over the Mediterranean. Just west of the marina, there's Xiringuito Marino with its unique thatch-roof shaded loungers spread out on the sand, and whose tasty offerings include seafood paella. On the far opposite end of the beach, there's Xiringuito Copacabana, overlooking the reef and breakwaters.
Open: Most venues open from 10 am until late
10
Avenida Diputacio
Beach bar scenes just outside the town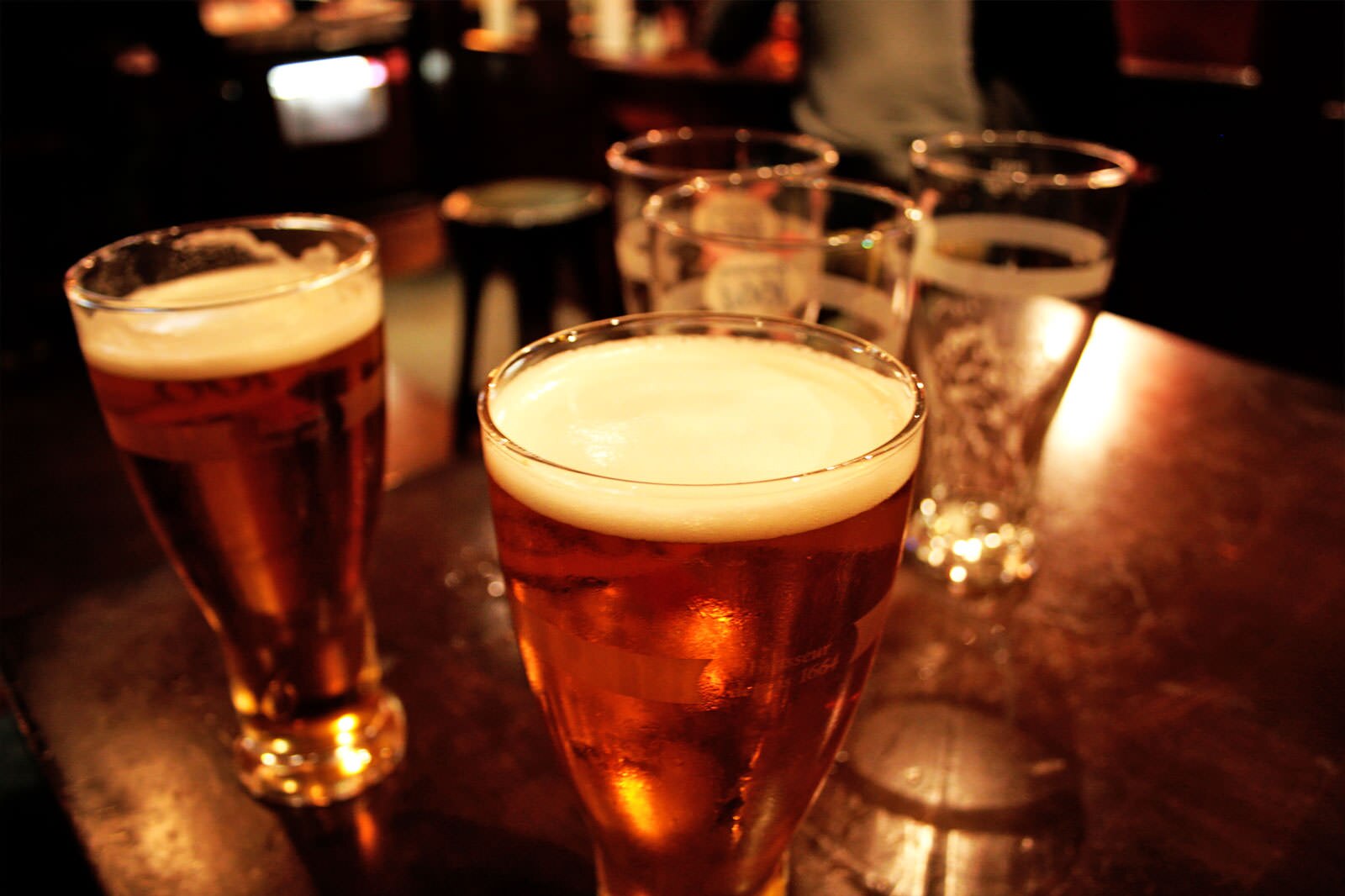 Cambrils is a family-friendly beach town so the party scene is somewhat subdued compared to other Spanish coastal towns. Avenida Diputacio is your best bet for late-night revelry. This beach promenade runs along the entire 7-km length of Cambrils Beach. Starting at the marina, head towards the neighbouring town of Salou, stopping at any beach bar that catches your eye. Some of the bars close through the winter. Salou is 6km away and has plenty more nightlife options.
Location: Avenida Diputació, 43850 Cambrils, Tarragona, Spain
Open: Most bars open from 10 am until late
Back to top