Benidorm Travel Essentials
Useful Information to Help You Start Your Trip to Benidorm
Our Benidorm Travel Essentials lays out the essential information you need to help planning your trip to one of the most popular destinations in Spain. No matter how frequently you travel, some questions will always need answers: What's the weather like? How can I get from the airport to my hotel? What currency and type of plug do I need? We have all these answers plus other basic info about the best time to go, getting there, getting around, and a few useful travel tips.
It's all compiled in this Benidorm Travel Essentials. After reading this short and easy-to-read guide, you will be a little more prepared to start your trip in Benidorm.
1
When is the best time to travel to Benidorm?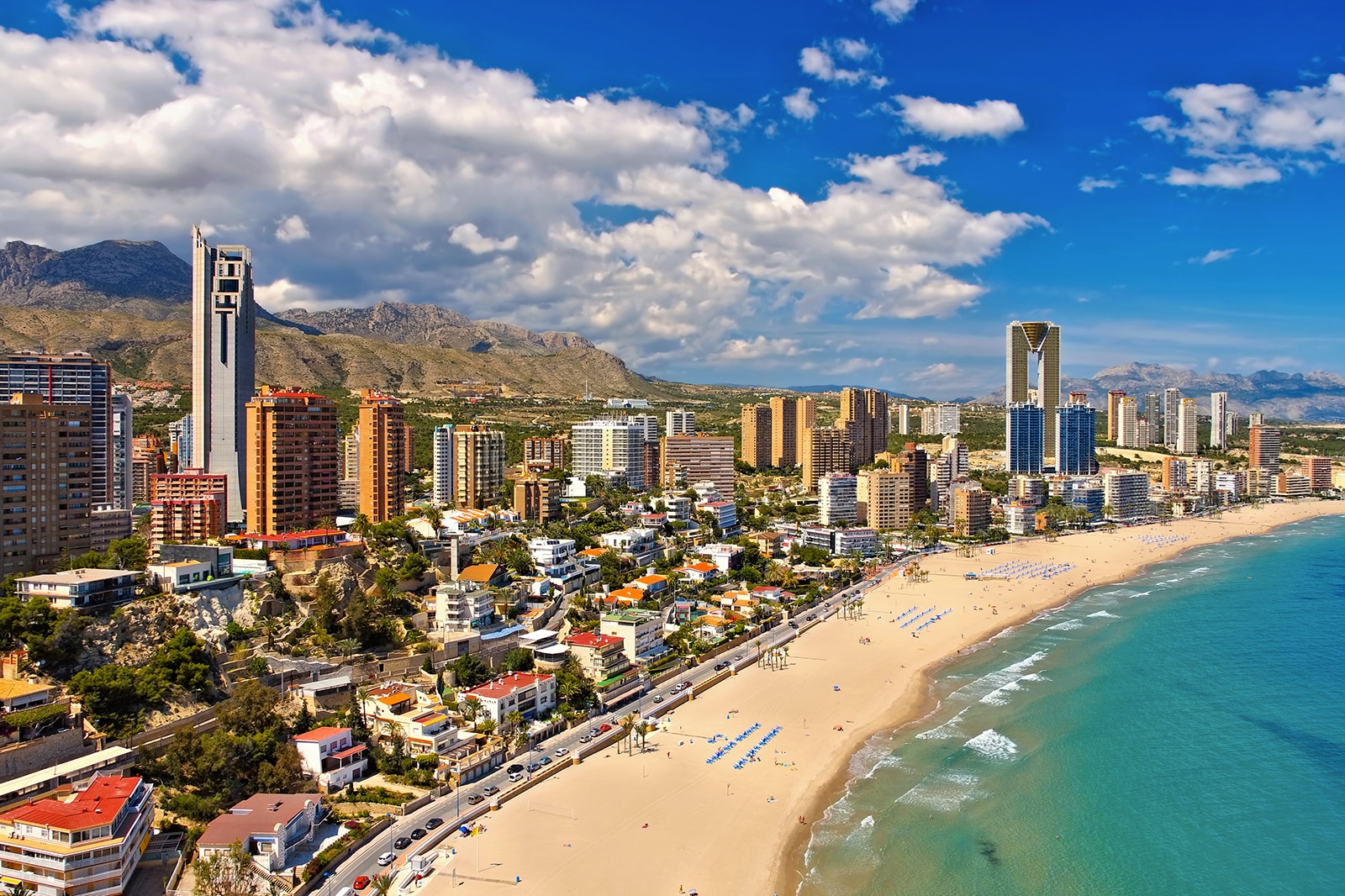 Benidorm has a hot semi-arid climate with mild winters and hot summers.
Average temperatures range from 12ºC in winter to 25ºC in summer.
The rainiest month of the year is October, with an average of 9 rainy days.
Benidorm is agreeable all-year-round, yet the best months to visit are May, June and September. You'll avoid the throngs of July-August tourists and enjoy more affordable hotel and flight prices.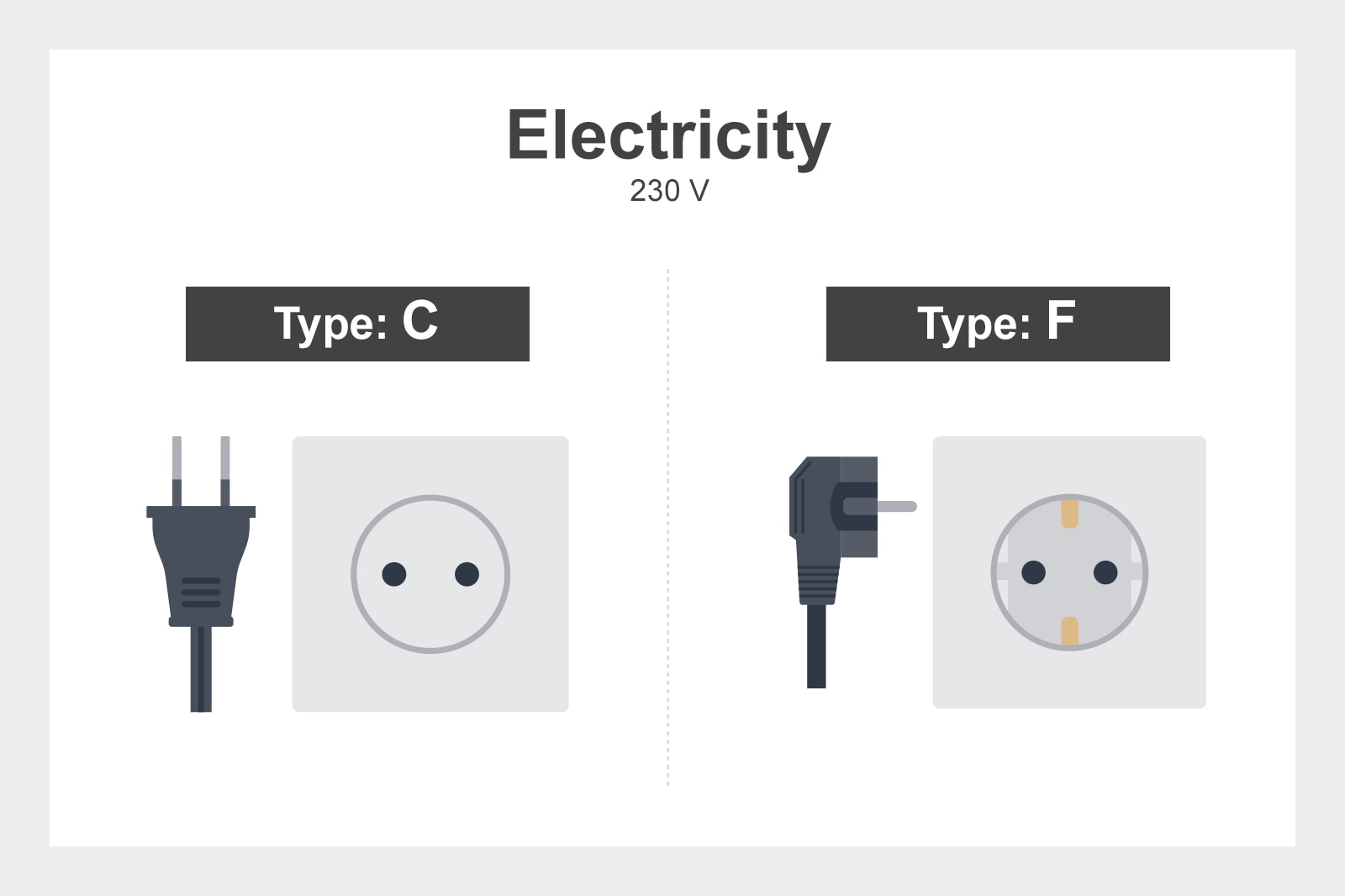 Primary languages: Spanish
Plug types: C and F
Electricity: 230 V
Currency: Euro (€)
International dialling code: +34 96
Emergency telephone number: 112
3
How to get to my hotel in Benidorm?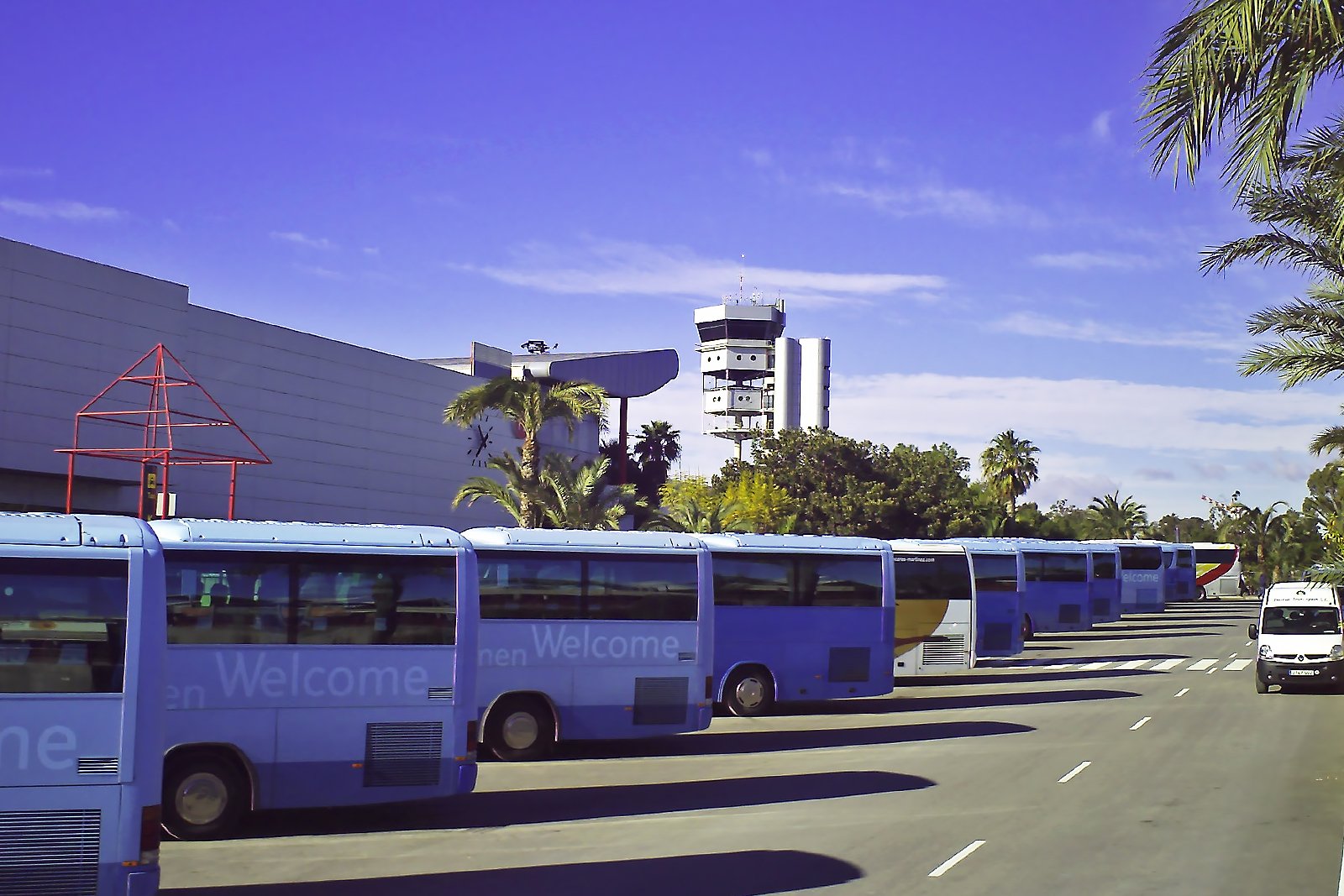 Alicante International Airport
Formerly named El Altet, Alicante–Elche Airport sits 60 km southwest of central Benidorm. It serves the famous Costa Blanca and is one of the busiest airports in Spain. There are several transfer options to reach central Benidorm:
A taxi, takes around 45 minutes. Taxi ranks can be found just outside the arrivals hall.
The Alsa bus takes around 50 minutes. The bus stop is just outside the arrivals hall. It's the cheapest way to get to Benidorm.
Car rental agencies can be found in the arrivals hall.
Getting to Benidorm by train
You can go by train to Alicante then by fast tram to Benidorm. Alicante sits 40 km southeast of Benidorm. It's served by high speed trains from France.
photo by Dr RdL (CC BY-SA 4.0) modified
4
How to get around Benidorm?
Travel tips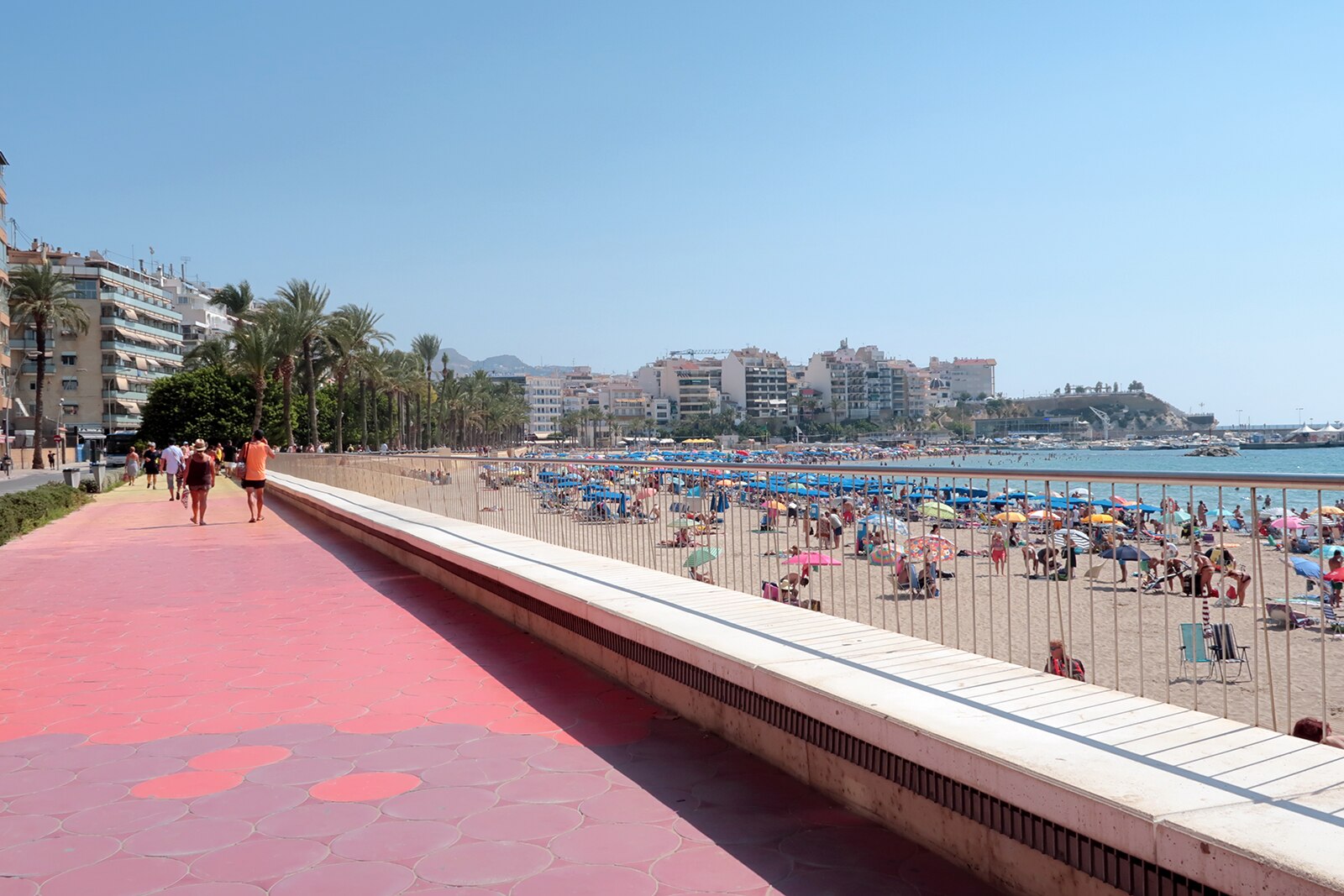 Benidorm is small enough to be explored on foot and the Old Town features many pedestrian streets. The 2-kilometre beachfront promenade is also a great place for a stroll. It hosts a lively scene of bars and restaurants.
5
Getting around Benidorm by bus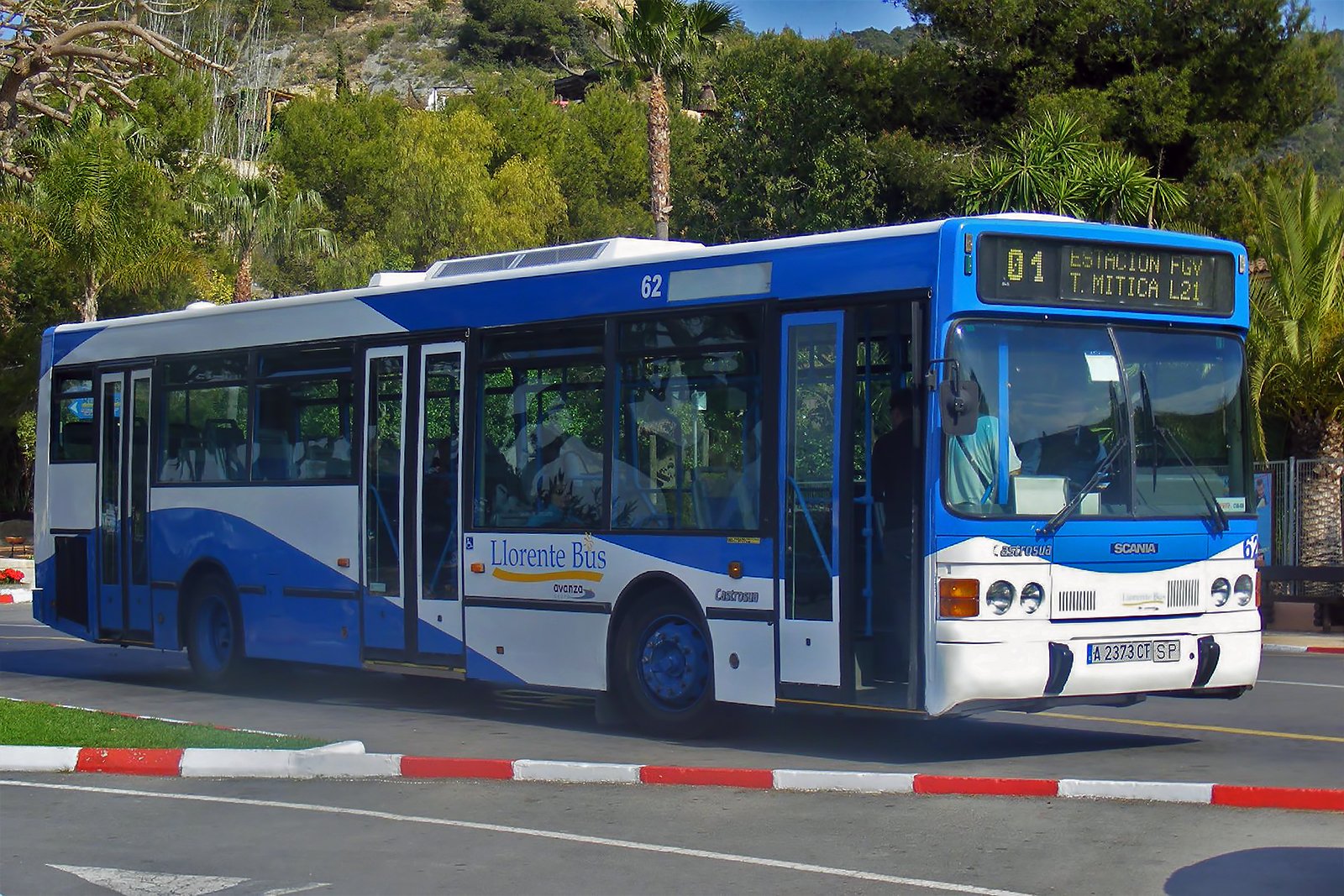 Benidorm has an efficient bus service run by Llorente Bus.
You can buy 24-, 48- or 72-hour bus cards.
Tickets can be purchased directly in the bus.
photo by Sludge G (CC BY-SA 2.0) modified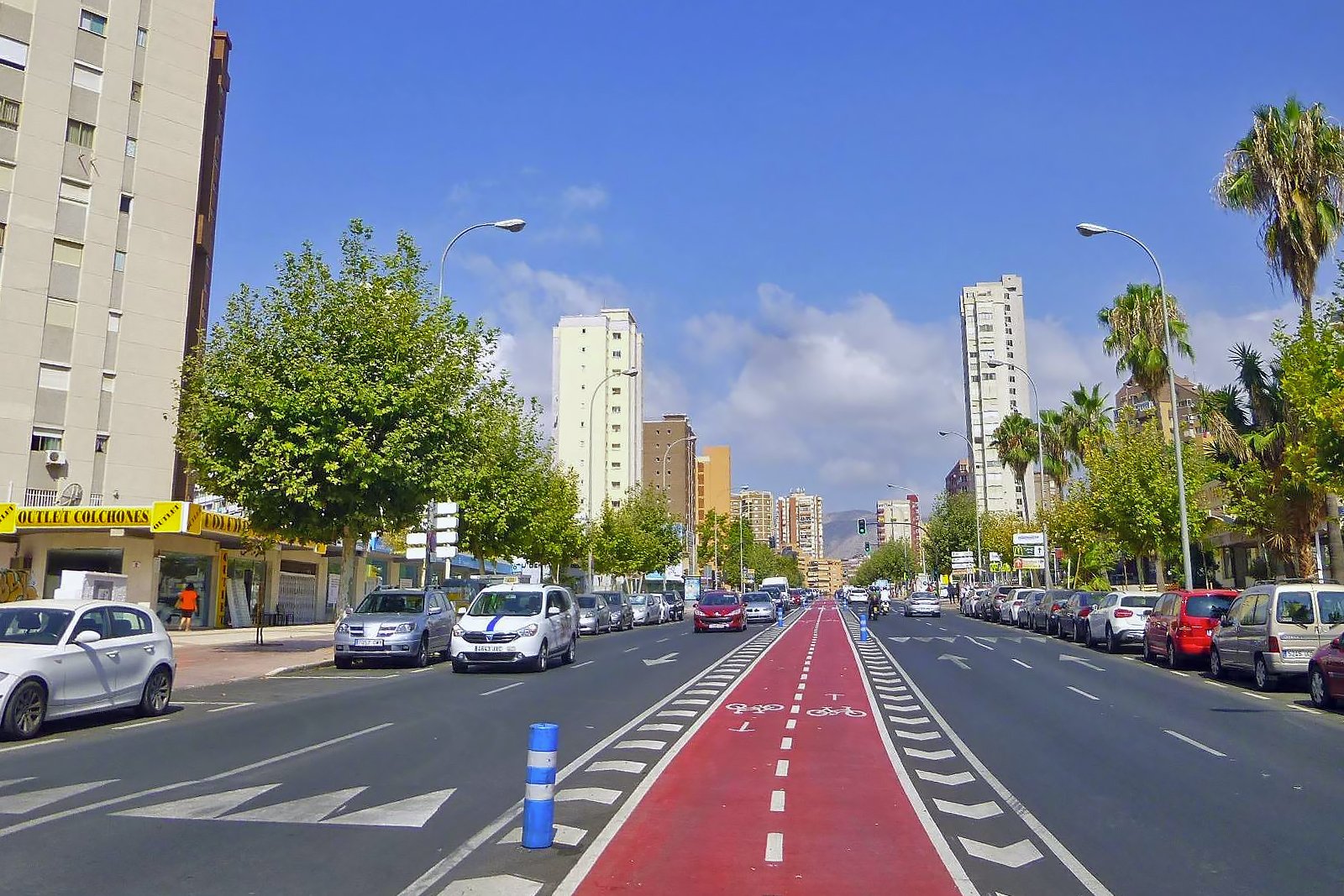 In small Spanish towns, you can't hail a taxi on the street, you have to go to a taxi rank. Taxi ranks can be found throughout Benidorm.
You can also call Radio Taxi Benidorm to order a taxi. Their phone numbers are +34 965 86 18 18 and +34 965 86 26 26. Note that the meter usually starts when the taxi leaves its rank to come and pick you up.
If you don't speak Spanish, have your address ready to show the driver.
Benidorm cabs do not accept payment by credit card.
Bicidorm is Benidorm's public bike-sharing scheme.
Bike racks can easily be found all around the city.
photo by Joanbanjo (CC BY-SA 4.0) modified
8
What are the main annual events in Benidorm?
The Fallas
What: Street parties, live music and colourful parades are the highlights of this popular festival commemorating San José (Saint Joseph). The last night sees the burning of giant papier-mâché effigies.
When: March
Where: Centre, Els Tolls and Rincón de Loix
Hogueras de San Juan (Bonfires of San Juan)
What: One of the most important events in Alicante province, this festival marks the beginning of summer. People make merry with massive bonfires, street parties, food stalls, beauty contests and more.
When: Late June
Where: La Cala, El Campo and El Mercado areas
Fiestas Mayores Patronales
What: The Fiestas Mayores Patronales are held in honour of the Virgen del Sufragio and San Jaime. The 5-day event features religious ceremonies, processions and a striking firework show.
When: Mid-November.
Where: All around the city
Back to top