9 Best Things to Do in Seoul
What is Seoul Most Famous For?
The best things to do in Seoul range from the traditional to the modern. The soaring skyscrapers surrounding the royal palace have become a symbol of Seoul. The natural beauty of the surrounding Nam, Bukhan, and Acha Mountains and the bisecting Han River is set in contrast yet somehow coexists harmoniously with the modern structures. The novelty that arises from the melding of such different elements becomes Seoul's main attraction.
Whether strolling through or around the royal palace or delighting in the spectacular night skyline over the reed forest along the Han River, you'll discover the many surprises of this city that you may have thought was just another ordinary metropolis. Unearth that special spot in Seoul to call your very own.
What are the best things to do in Seoul?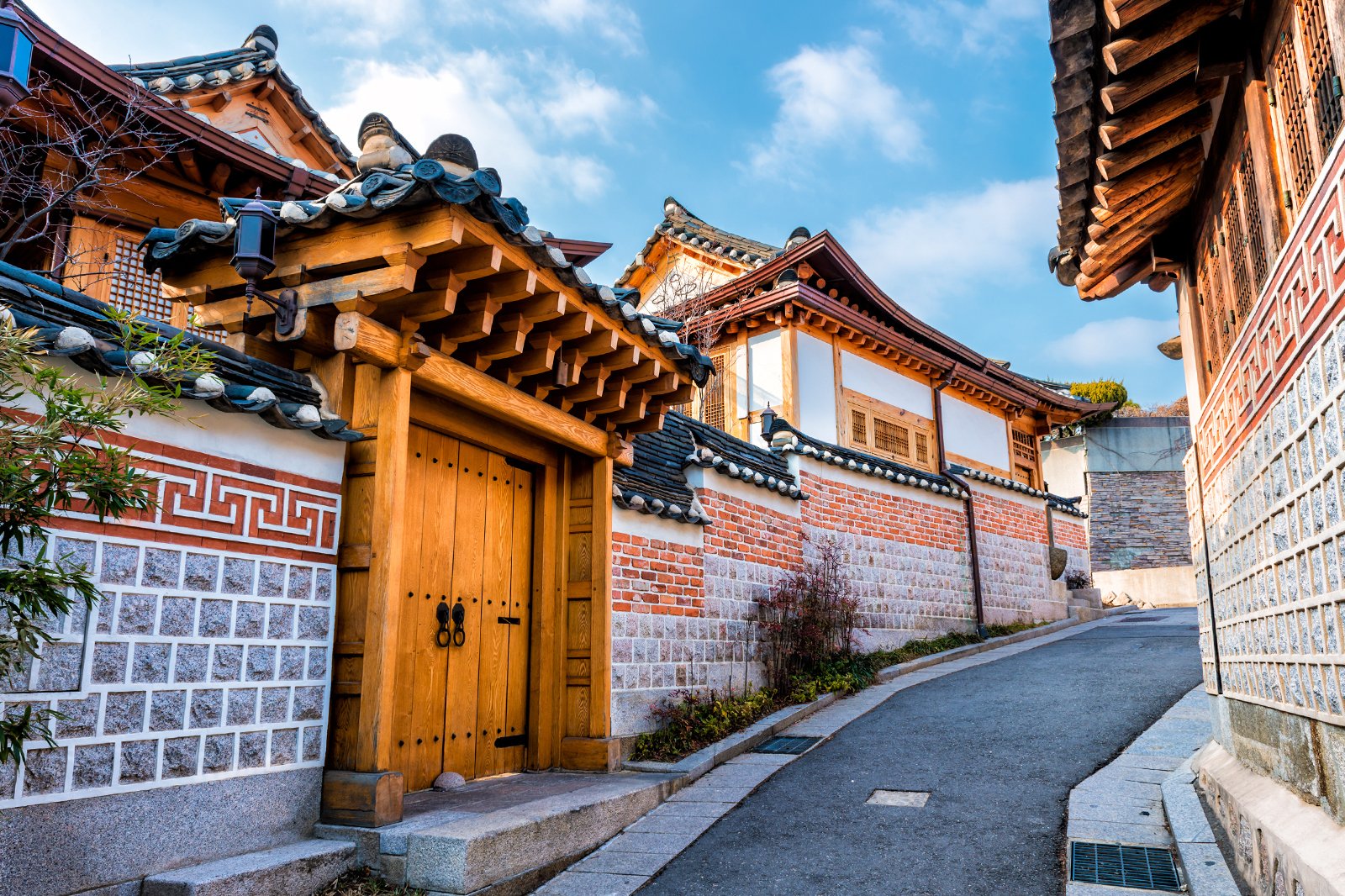 Couples
History
Photo
Budget
Single
Group
Bukchon began as a residential area for the nobility during the Joseon dynasty but is now a hanok village preserving traditional Korean houses in the face of modern development. Although the hanoks in this area have the characteristics of traditional houses, they also feature modern technologies and decorative elements.
The hanoks remain well-maintained because they are occupied by actual residents. You can stroll through the narrow streets of Bukchon and become fully immersed in Korean tradition.
Location: Gahoe-dong, Jongno-gu, Seoul, South Korea
2
Moonlight Tour at Changgyeong Palace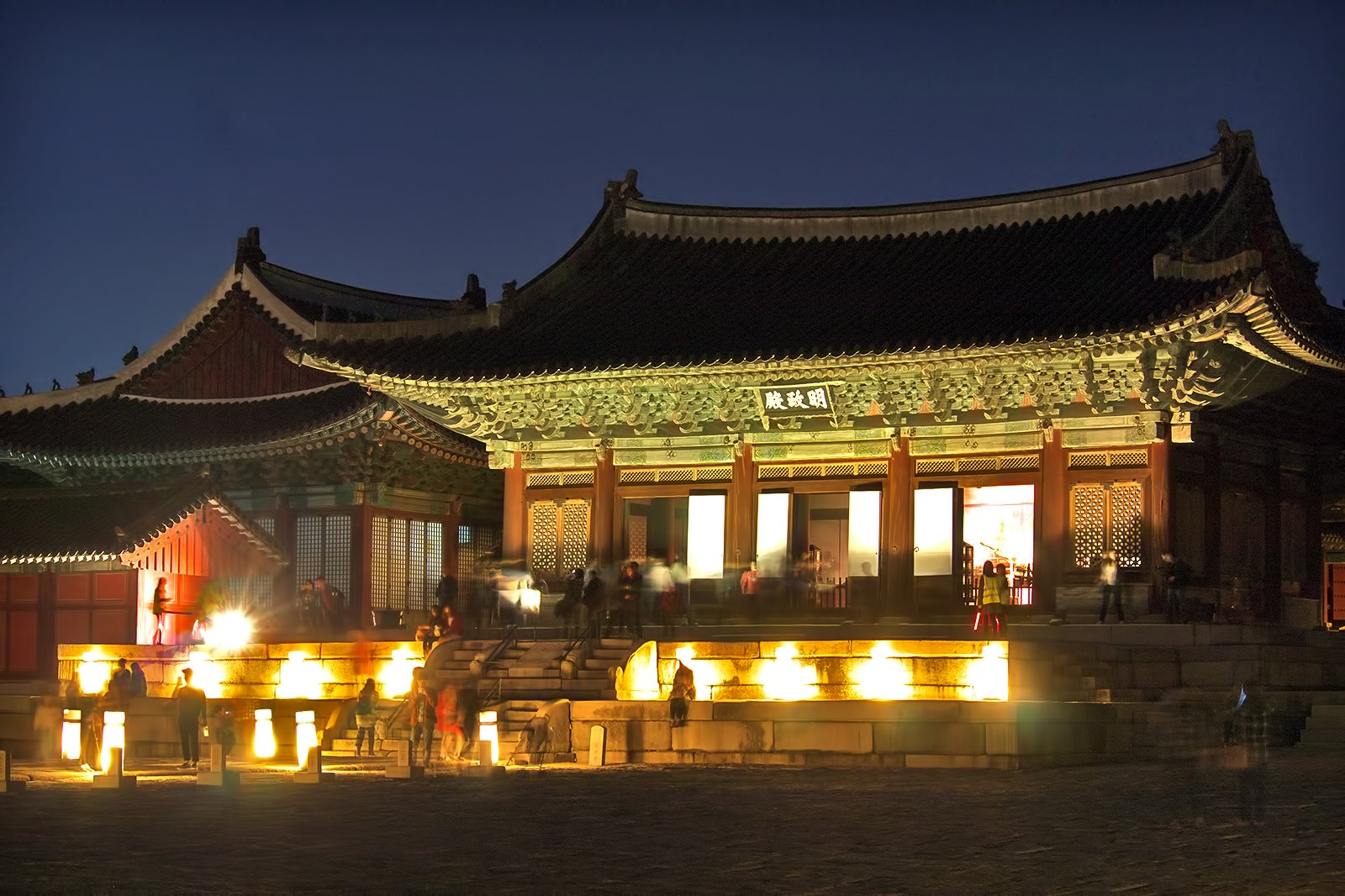 Couples
History
Budget
Single
Group
The moonlight tour at Changgyeong Palace is especially romantic because it comes with elegant cheongsa lanterns. After the sun sets, travel back to the Joseon era and enjoy a memorable walk through Changgyeong Palace with its charming lanterns. You'd better be quick because the cheongsa are rented free-of-charge on a first-come, first-served basis.
Location: 185 Changgyeonggung-ro, Waryong-dong, Jongno-gu, Seoul, South Korea
Open: Daily from 9 am to 5.30 pm (closed on Mondays)
photo by travel oriented (CC BY-SA 2.0) modified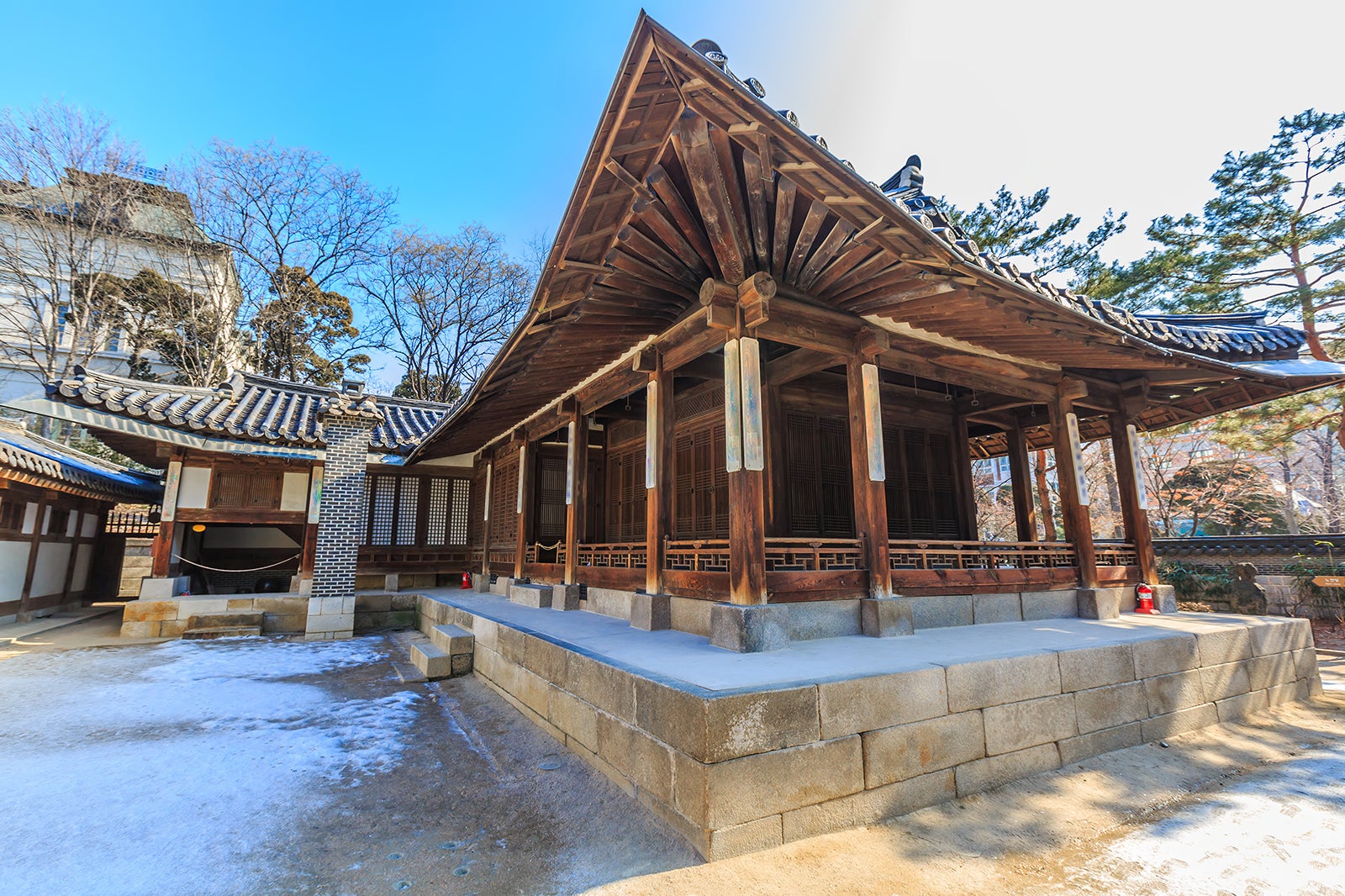 Unhyeon Palace Yangguan is a fairly modern building on the Duksung Women's University campus next to Unhyeon Palace. Unhyeon Palace, at one time the private residence of Heungseon Daewongun, was not originally built as a palace, but its sheer scale shows just how powerful he must have been in his heyday.
This exquisite palace is also famous for being featured in the K-drama Goblin. It's closed to the public on weekdays, so be sure to schedule your visit for a weekend.
Location: 464 Samil-daero, Unni-dong, Jongno-gu, Seoul, South Korea
Open: Daily from 9 am to 7 pm, closed on Mondays (closed on Tuesdays if Monday is a holiday)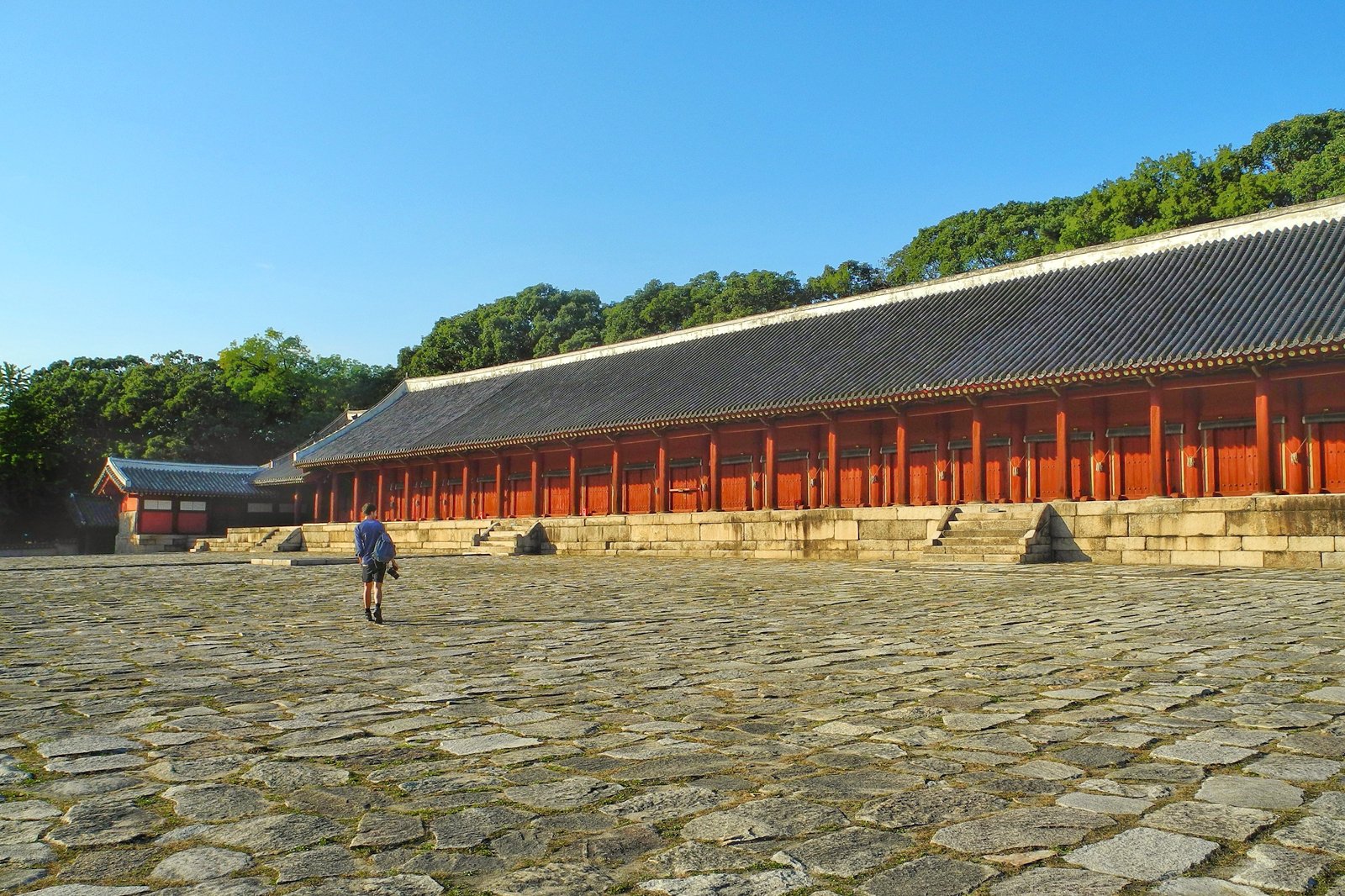 Couples
History
Photo
Budget
Jongmyo, a shrine for generations of Joseon-era kings and queens, is a mere 5-minute walk from Gwangjang Market. Excluding Saturdays, regularly scheduled tours with curators are available in various languages, so it's a great opportunity for those new to Korean history.
Jongmyo is one of the few places in the big city of Seoul where you can enjoy a relaxing walk. The Jongmyo Jerye rite, designated as a UNESCO intangible cultural heritage, is held only on the first Sunday of each May. If you happen to be visiting in May, don't miss it.
Location: 157 Jong-ro, Hunjeong-dong, Jongno-gu, Seoul, South Korea
Open: Daily from 9 am (closing hours vary by season), closed on Tuesdays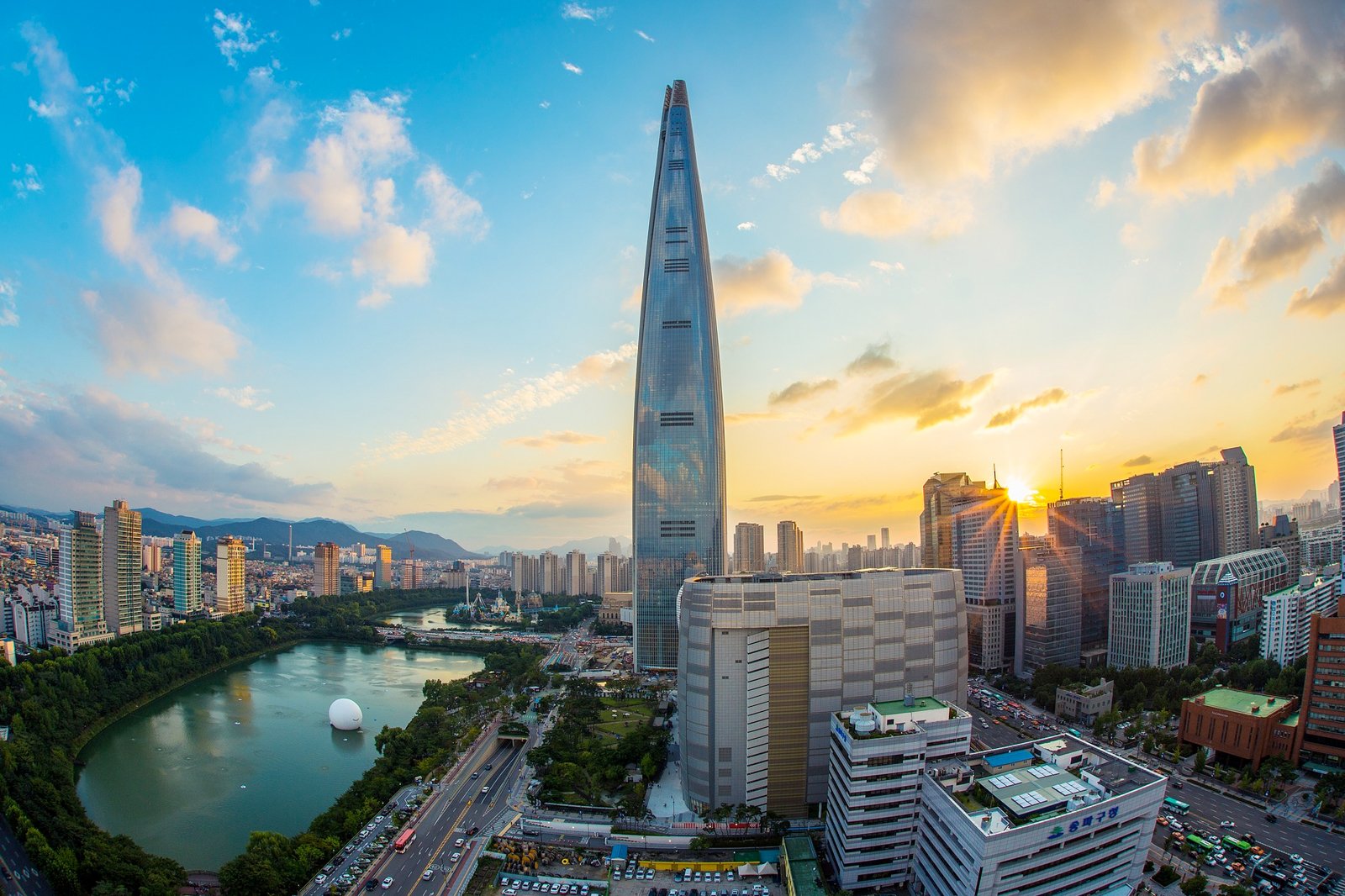 Completed in 2016, Lotte World Tower is a 555-metre-tall skyscraper that offers 360° views of Seoul from the top observation deck. You can visit the aquarium, concert hall, and cinema or indulge yourself in shopping and dining, all in one place. It's a great place to go no matter the season or weather.
Location: 300 Olympic-ro, Jamsil 6(yuk)-dong, Songpa-gu, Seoul, South Korea
Open: Seoul Sky: daily from 10 am (restaurant and store hours vary)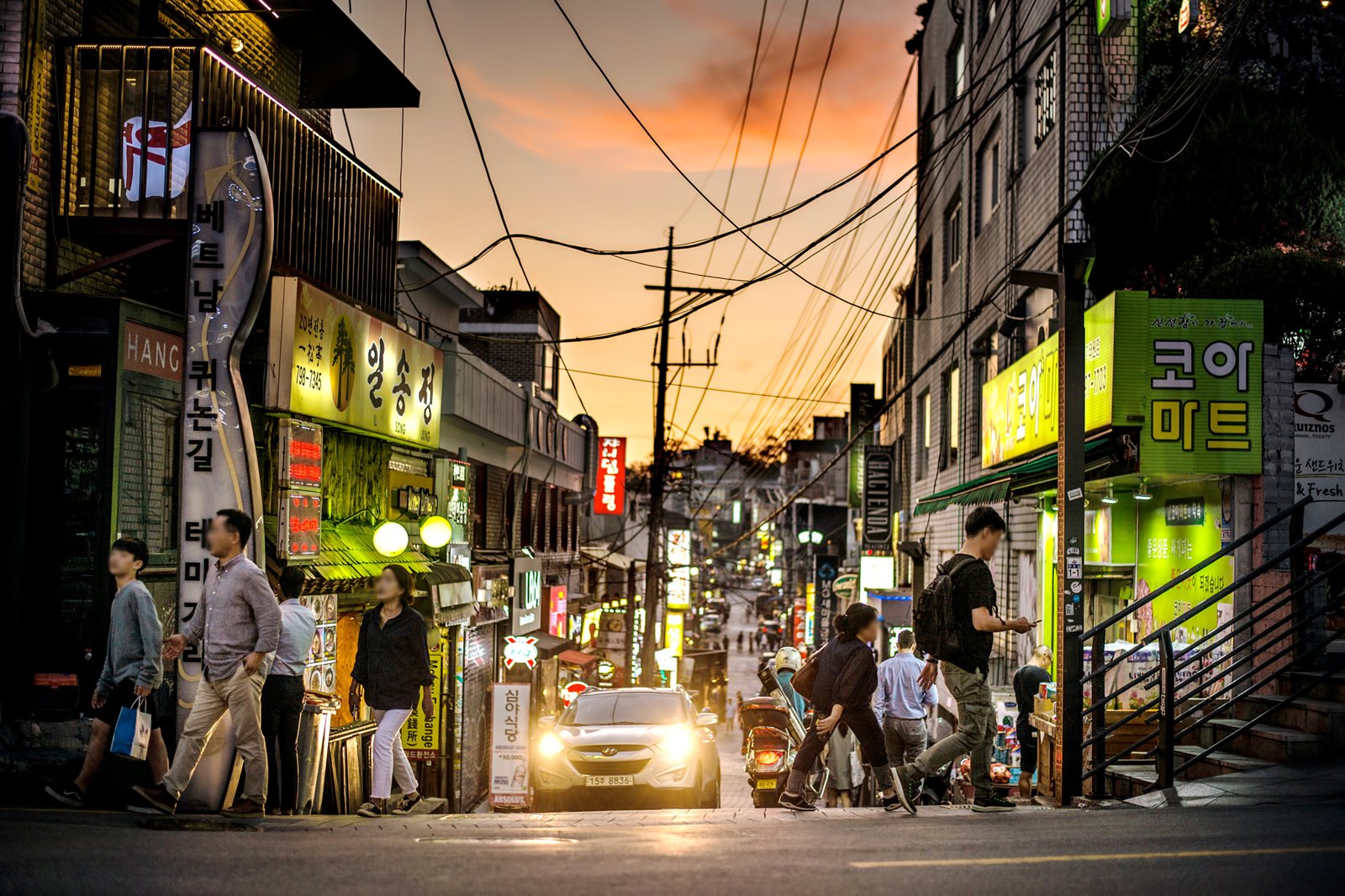 Shoppers
Food
Nightlife
Budget
Itaewon was originally home to many American troops stationed at Camp Humphreys in Yongsan. As people from various countries gathered in Itaewon due to its many foreign diplomatic offices, the area became a unique neighbourhood brimming with a mixture of different cultures. At Itaewon, you can travel the world without leaving Seoul.
Location: Itaewon-dong, Yongsan-gu, Seoul, South Korea
photo by Rodrigo.Argenton (CC BY 3.0) modified
Euljiro District C is a cultural complex with a blend of unique conceptual cafés and traditions that are centred around a bookshop with a strong focus on curation. The bookshop features a book tunnel that's made waves on social media, so it may just be the trendy photo spot you've been looking for. Don't miss out on this delightful space hidden in a dense forest of buildings.
Location: Euljiro 1(il)-ga, Jung-gu, Seoul, South Korea
Open: Daily from 9 am (closing times vary by shop)