3 Best Things to Do for Couples in Gangneung
Gangneung's Most Romantic Places
The best things to do for couples in Gangneung take full advantage of the city's remarkable scenery. Famous for its unique and colourful café, Solbaram Bridge illuminates Anmok Beach to create a beautiful nightscape. Gyeongpo Pavilion and Gyeongpo Lake come to life when the cherry blossom season is in full swing and the lights hit their bright white petals.
Near Gangneung Jungang (Central) Market, Wolhwa Street adds to the city's attractions with its large sculptures and bridge lighting. Want to check out some of Gangneung most romantic places?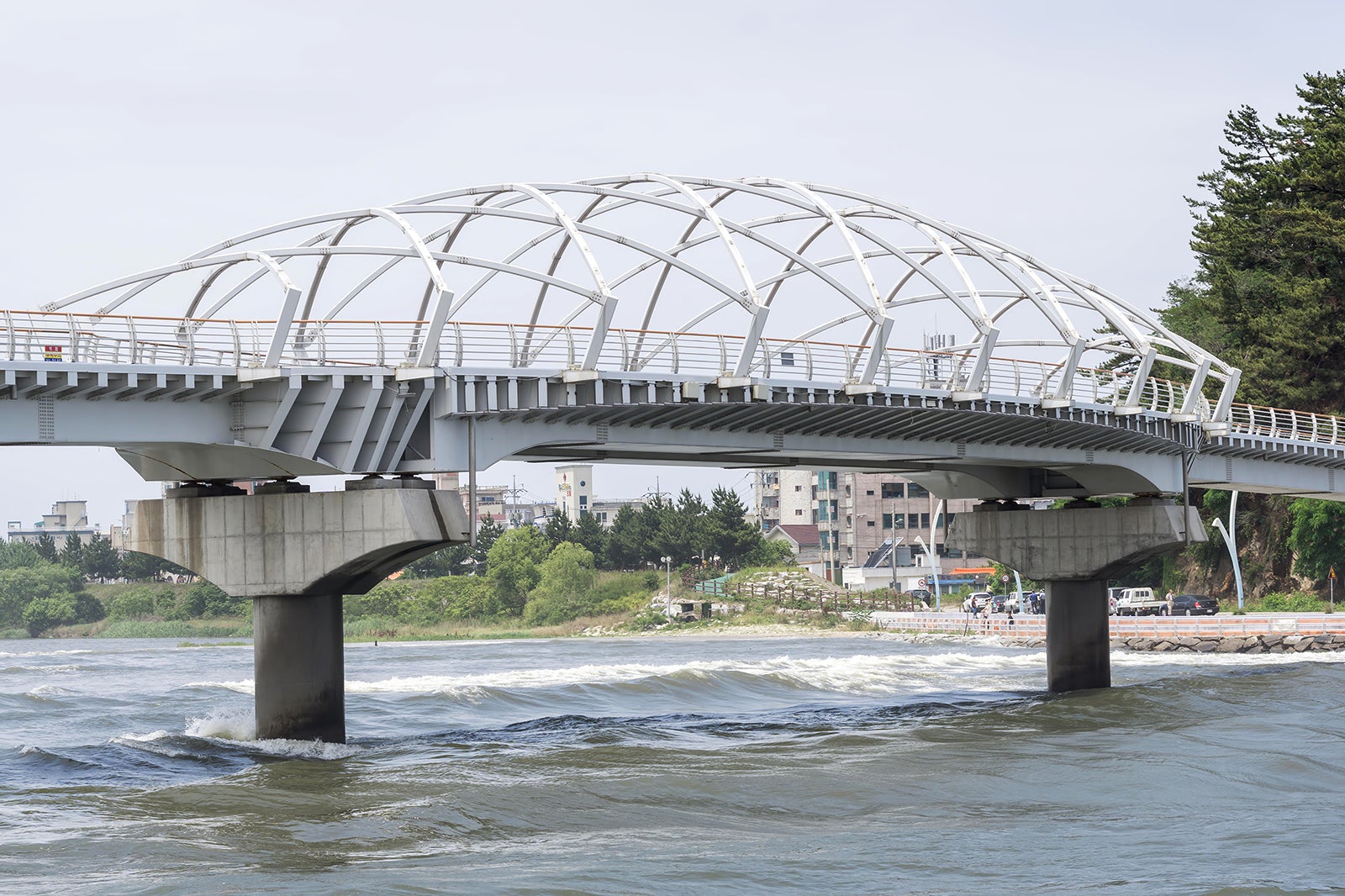 Solbaram Bridge is a footbridge connecting Namhangjin and Anmok beaches, and its net-shaped structure changes colours in a brilliant display. The reflections on the water will captivate you each time the bridge changes colour.
Solbaram Bridge is close to Anmok Coffee Street, so stop by and grab a cup of coffee to close out your evening. The wonderful night-time views will make your romantic date even more enjoyable.
Location: Byeongsan-dong, Gangneung-si, Gangwon-do, South Korea
2
Gyeongpo Pavilion & Gyeongpo Lake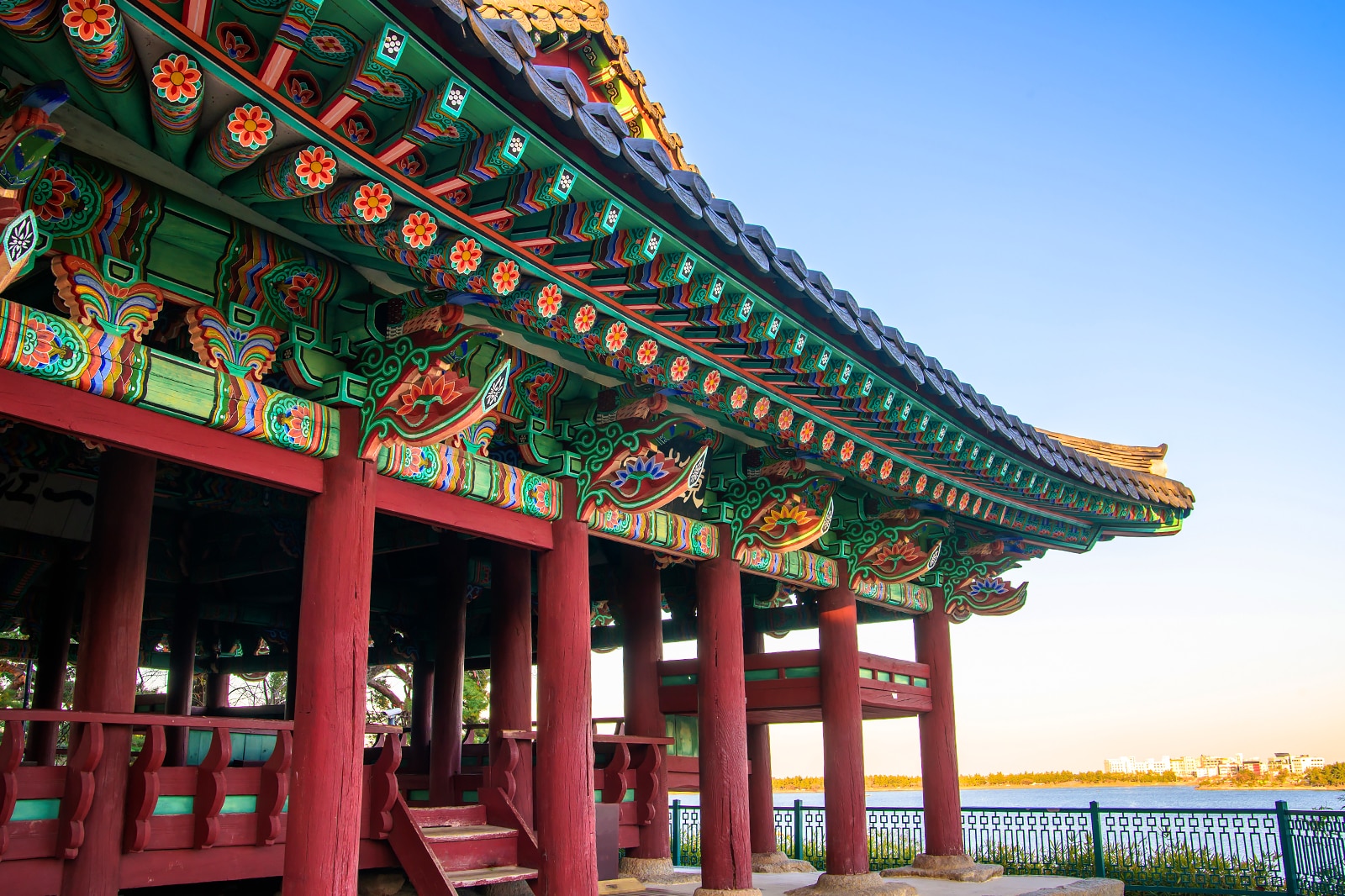 Gyeongpo Pavilion is beautiful during the day, but it's downright mysterious at night. The street lights and building lights around Gyeongpo Lake create a continuous link around the lake, and the lights reflecting back onto the calm surface are sublime. The lights reflecting on the water can only be described as dreamy.
The colourful lights strike the white cherry blossoms to create a dazzling display. The dreamy cherry blossoms and lights against a backdrop of the timeless Gyeongpo Pavilion will remain a memory you won't soon forget.
Location: San 1-1, Gangmun-dong Gangneung-si, Gangwon-do, South Korea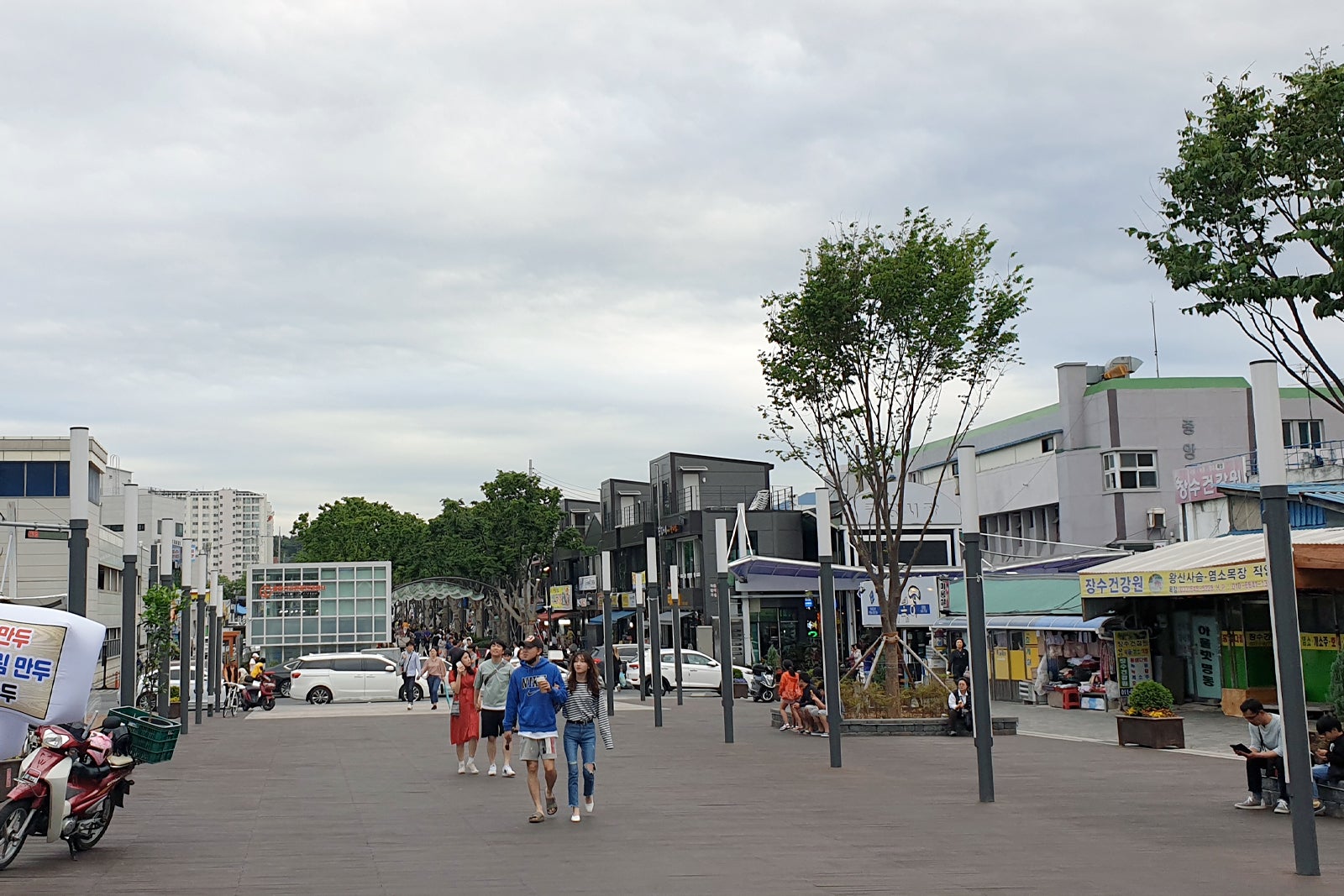 Wolhwa Street, near Gangneung Jungang Market, is famous for its food, and it's the perfect place for a leisurely stroll through terraced gardens and modern spacious boulevards. There are ring-shaped swing chairs throughout, and although they appear white during the day, they come alive with colours at night. The nearby bridge through Namdaecheon glows with soft lighting, and the view of the entire city of Gangneung from above is quite romantic.
Location: 2111 Gyeonggang-ro, Gangneung-si, Gangwon-do, South Korea
Back to top