Busan Information
Getting To and Around Busan
Our Busan information guide comprises ways of getting to and around in South Korea's bustling port city. The city has had quite a vivid past, with major attractions ranging from hot springs and waterfalls to nature reserves. The city is also famous for its yearly international film festival, attracting renowned celebrities from all over the world.
Ferries and boats from Japan travel to and from Busan regularly, together with flights from countries such as Thailand and the Philippines. Like most cities in South Korea, Busan is also served by an efficient public transport system.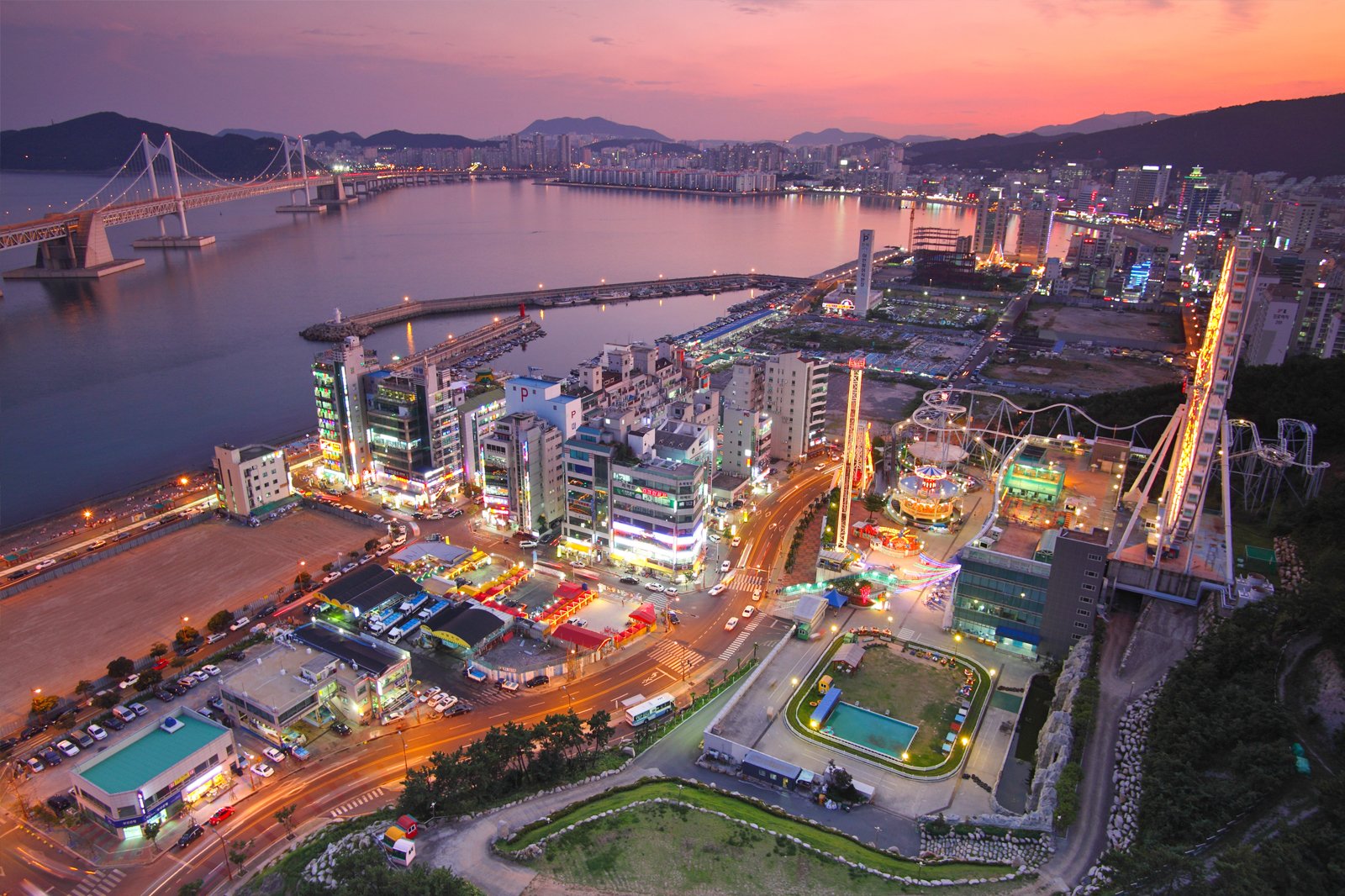 Ferries and Boats to Busan
Busan is one of the most famous sea ports in South Korea – there are regular ferry services operating from international locations such as Osaka and Kyushu Island. The most economical ferry service is Kanpu Ferry – these overnight ferries ply the waters between Busan and Shimonoseki.
There are boats travelling between Busan and Kyushu Island, as well as local ferries operating between Busan and Jeju about 3 times per week. A one-way ferry trip to Busan from Jeju takes about 12 hours.
Busan Trains
Busan has a number of railway stations – the space-age Busan Station is located between Nampodong and Seomyeon. Subway 1 is easily accessible and there are a number of homestays and hotels in and around this station.
Another station near Subway 3 line is Gupo station, right next to the Gupo subway stop. It's one of the more convenient stations to catch a train in Busan. There are other benefits of boarding a train from Gupo station – tickets to Seoul are cheaper by almost 1,000 won and the station is comparatively less crowded than most Busan stations. The only downside to boarding a train from this station is its distance from the main city.
KTX is one of the most popular carriers in Busan, and offers services between Busan and Seoul. You can get tickets from automated ticket vending machines.
Buses in Busan
Busan has 2 major bus stations – Dongbu Intercity Bus Terminal and Seobu Intercity Bus Terminal – and a number of smaller bus stops. Almost every major city or county in South Korea has regular bus services to Busan.
Travelling to Busan by Air
Travelling to Busan by air is easy as most international airlines offer regular flights to and from Gimhae Airport. The airport also serves cities within South Korea and is well connected to Seoul by air.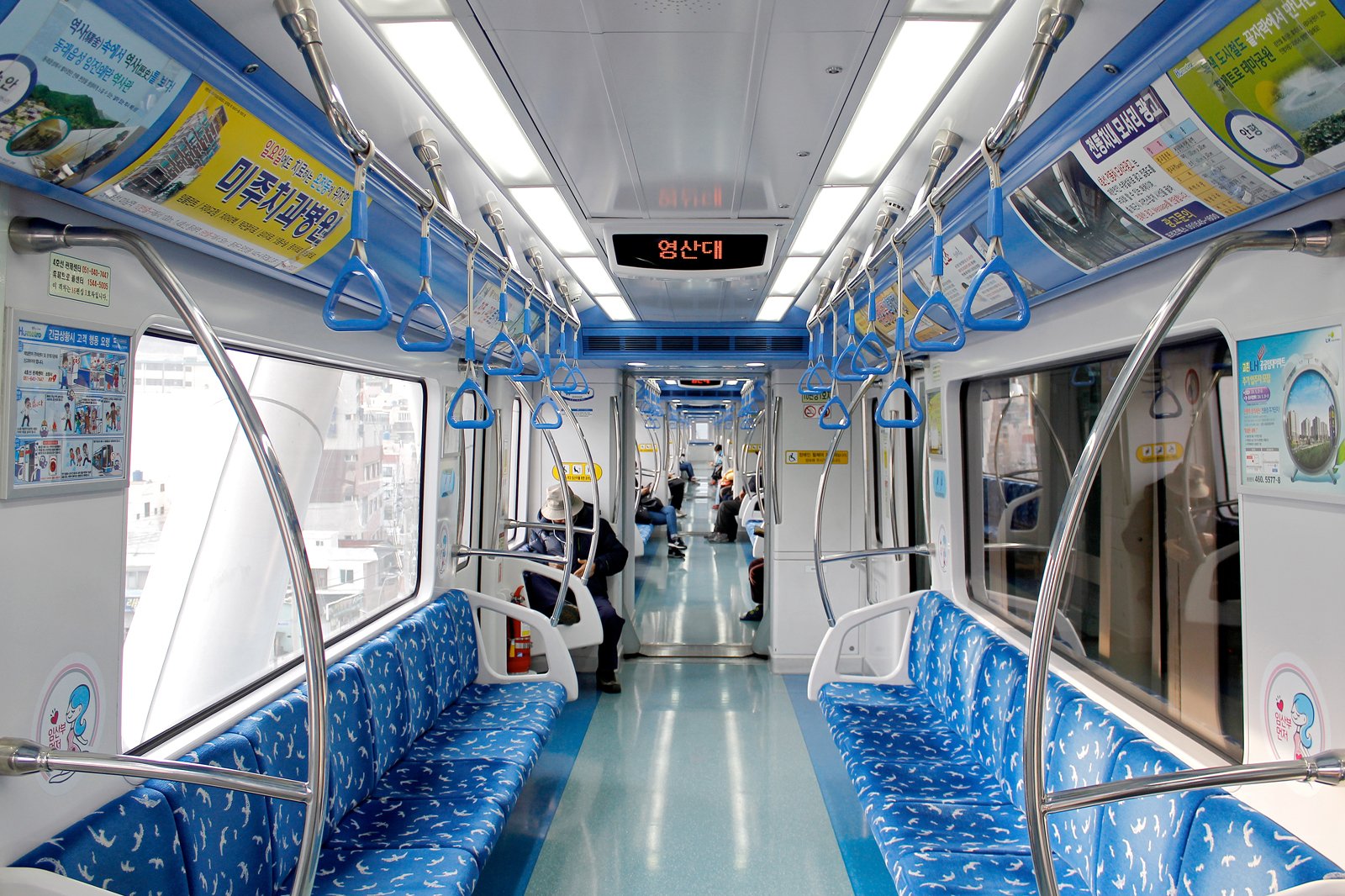 Getting around Busan is relatively easy, thanks to its subway. One of the most widely used ways of intra-city commuting, there are 3 lines (red, green and brown) connecting all the bus stations and major hotspots of the city. Most of the signage is in Korean and English, making it easy for foreigners to get around the city by subway.
There are automatic ticket vending machines, where you can buy your ticket. One-day passes are available if you foresee quite a lot of subway travel on that particular day. The most widely used and cheapest card available is the Hanaro Card. Using the card saves you time and money, as well as entitles you to discounts on subway and bus tickets. You can take a bus or hire a cab if you're travelling to remote places that aren't served by the subway.
photo by Minseong Kim (CC BY-SA 4.0) modified
Back to top