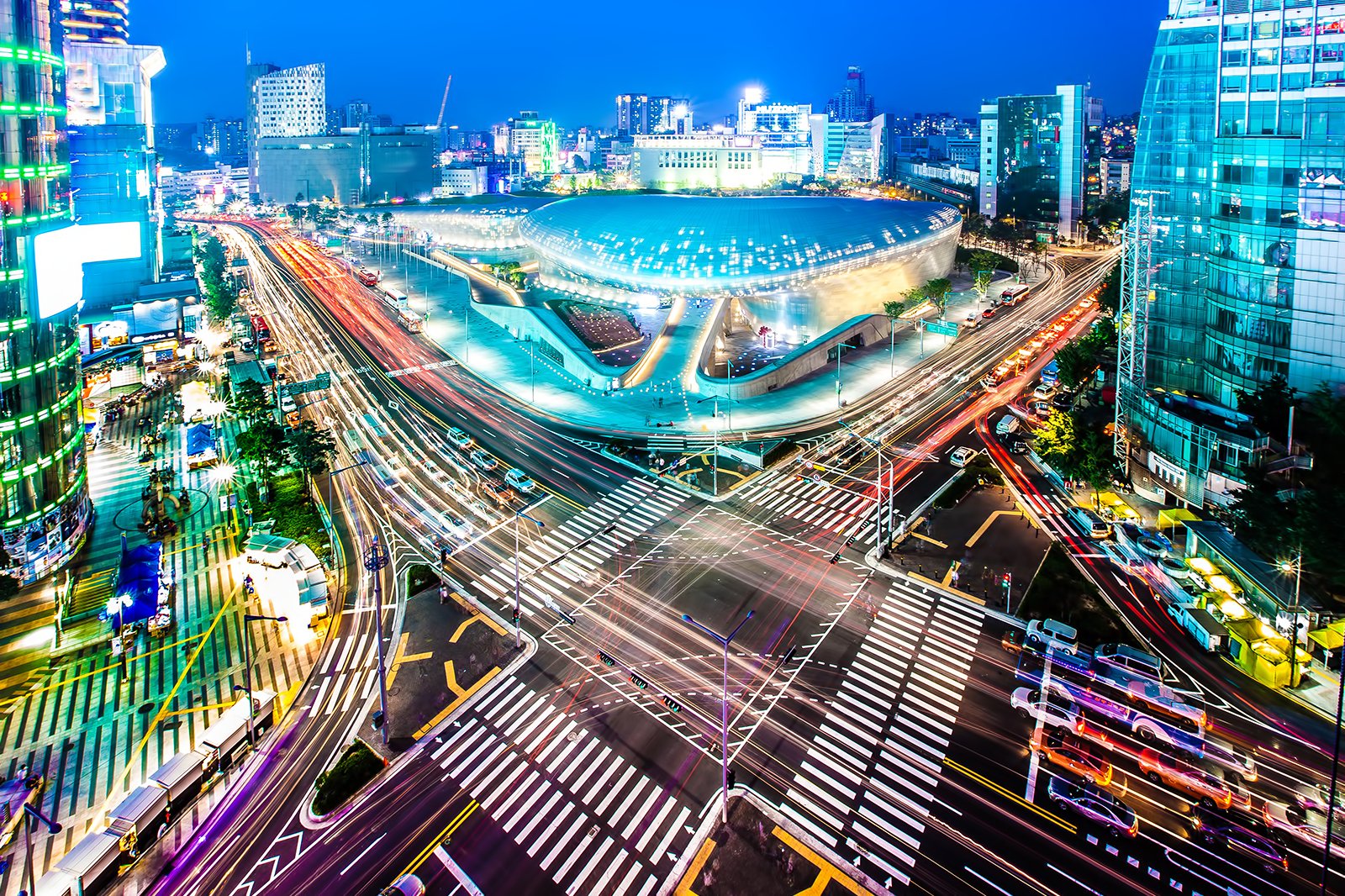 Dongdaemun Market is one of South Korea's largest wholesale and retail shopping districts. It has around 26 shopping malls, 30,000 speciality shops, and 50,000 manufacturers. Items range from textiles, clothes, shoes, and jewellery, to leather goods, toys, electronics, and office supplies.
Dongdaemun Market's popularity is due to the fact that you can purchase practically everything you need at very reasonable prices, within 1 convenient location, and at any time of the day. Some of the most popular shopping centres in Dongdaemun Market include Migliore, Designer's Club, and the upmarket Lotte Fitin Mall.
Dongdaemun Market - one of the highlights of 18 Best Things to Do in Seoul and 15 Best Things to Do After Dinner in Seoul (Read all about Seoul here)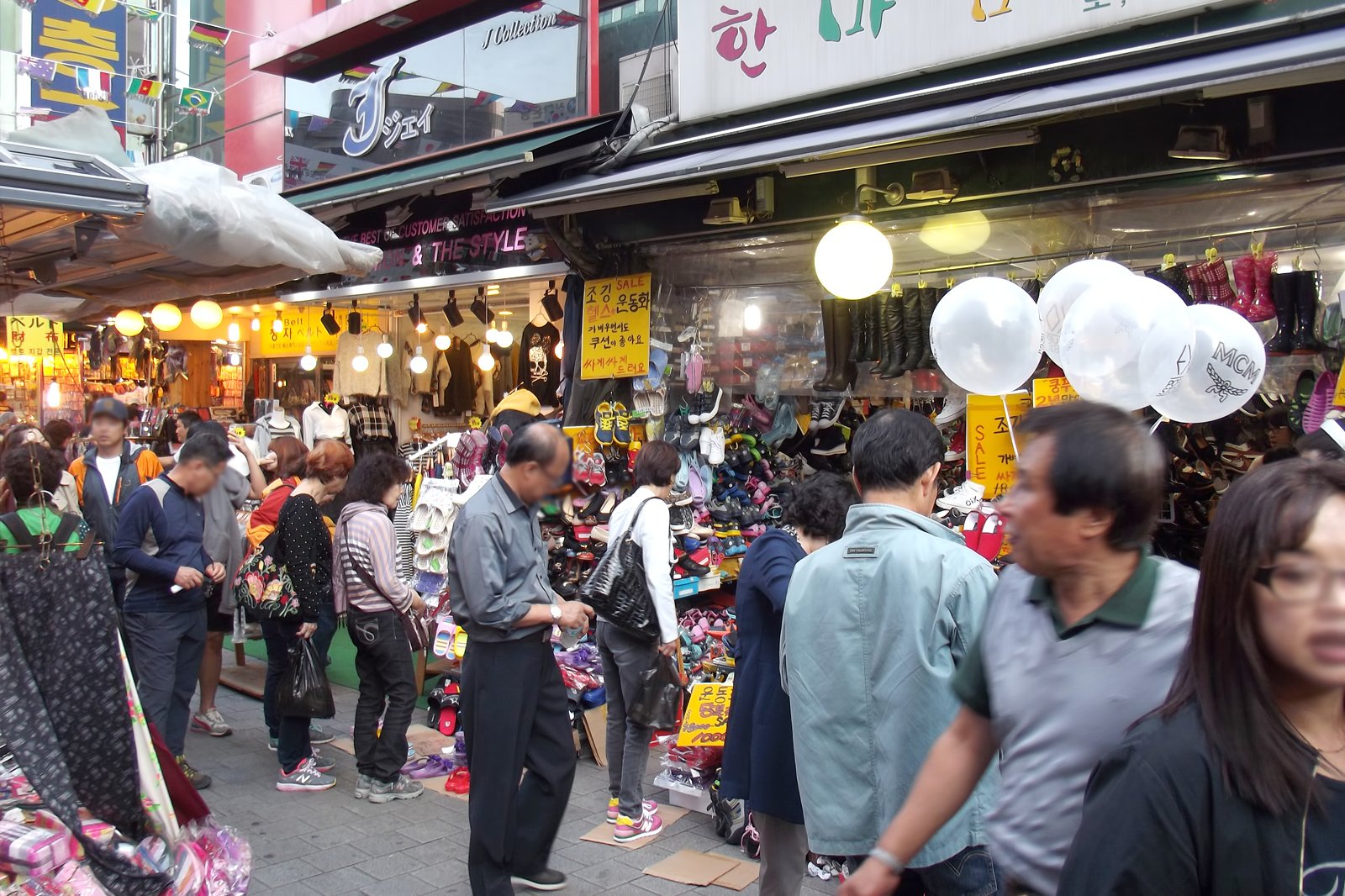 Doota (or Doosan Tower) has an outdoor concert hall, where fashion shows, concerts, modelling competitions, and classical Korean music performances take place year-round.
Book lovers and bargain hunters will also delight in Dongdaemun Market's Secondhand Book Street. Many bookstores here have been operating for over 30 years, and you can find rare publication, novels, poetry, essays, magazines, and foreign language titles at affordable prices.
Korean street food are available at the Mukja Golmok food allet on Jong-ro 40-gil. Must-tries include gimbap (seaweed rice rolls), sundae (stuffed pig's intestines), fish cakes, and Korean chicken soup. When the sun sets, various festivities, music and dance performances, fashion shows take place at Dongdaemun Night Market.
Dongdaemun Market
Location: Euljiro 6(yuk)-ga, Jung-gu, Seoul, South Korea
Back to top