9 Best Nightlife Experiences in Seoul
Where to Go and What to Do at Night in Seoul
The best nightlife experiences in Seoul consist of award-winning dance clubs, unique all-night cafes with panoramic city views, and a night market that stays open until the next morning. A favourite holiday destination for dance music fans, South Korea's capital has hundreds of clubs and bars, mostly within the Gangnam and Hongdae districts.
Seoul also has vibrant shopping districts that transform into cultural spaces, with fashion shows, dance performances, and live concerts taking place year-round. Experience the best of South Korea's night-time attractions with our rundown of where to go and what to do at night in Seoul.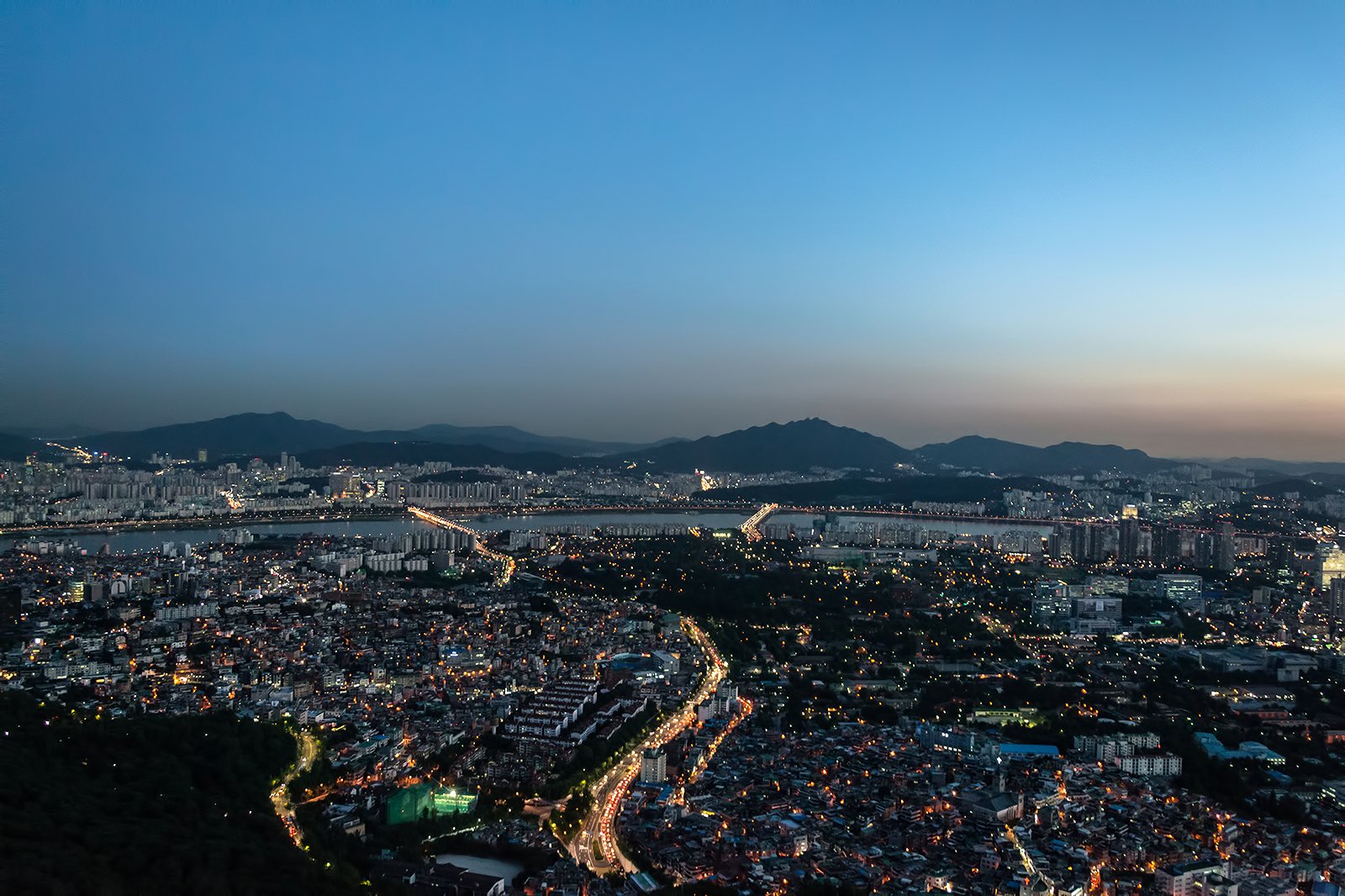 N Seoul Tower is a modern structure atop Namsan Mountain in central Seoul. Spanning 237 metres tall, you get to enjoy panoramic views of Seoul from its observatory. It hosts traditional performances and exhibitions year-round. Inside, you'll find a digital observatory as well as plenty of souvenir shops, restaurants, and cafes.
The roof terrace at N Seoul Tower is a popular spot for couples for attaching padlocks and love notes to the fence as a symbol of love. Entrance fees cost around 9,000 won for adults and 7,000 won for children and senior citizens.
Location: 105 Namsangongwon-gil, Yongsan 2(i)ga-dong, Yongsan-gu, Seoul, South Korea
Open: Monday–Friday and Sunday from 10am to 11pm, Saturday from 10am to midnight
Phone: +82-2-3455-9277
photo by dconvertini (CC BY-SA 2.0) modified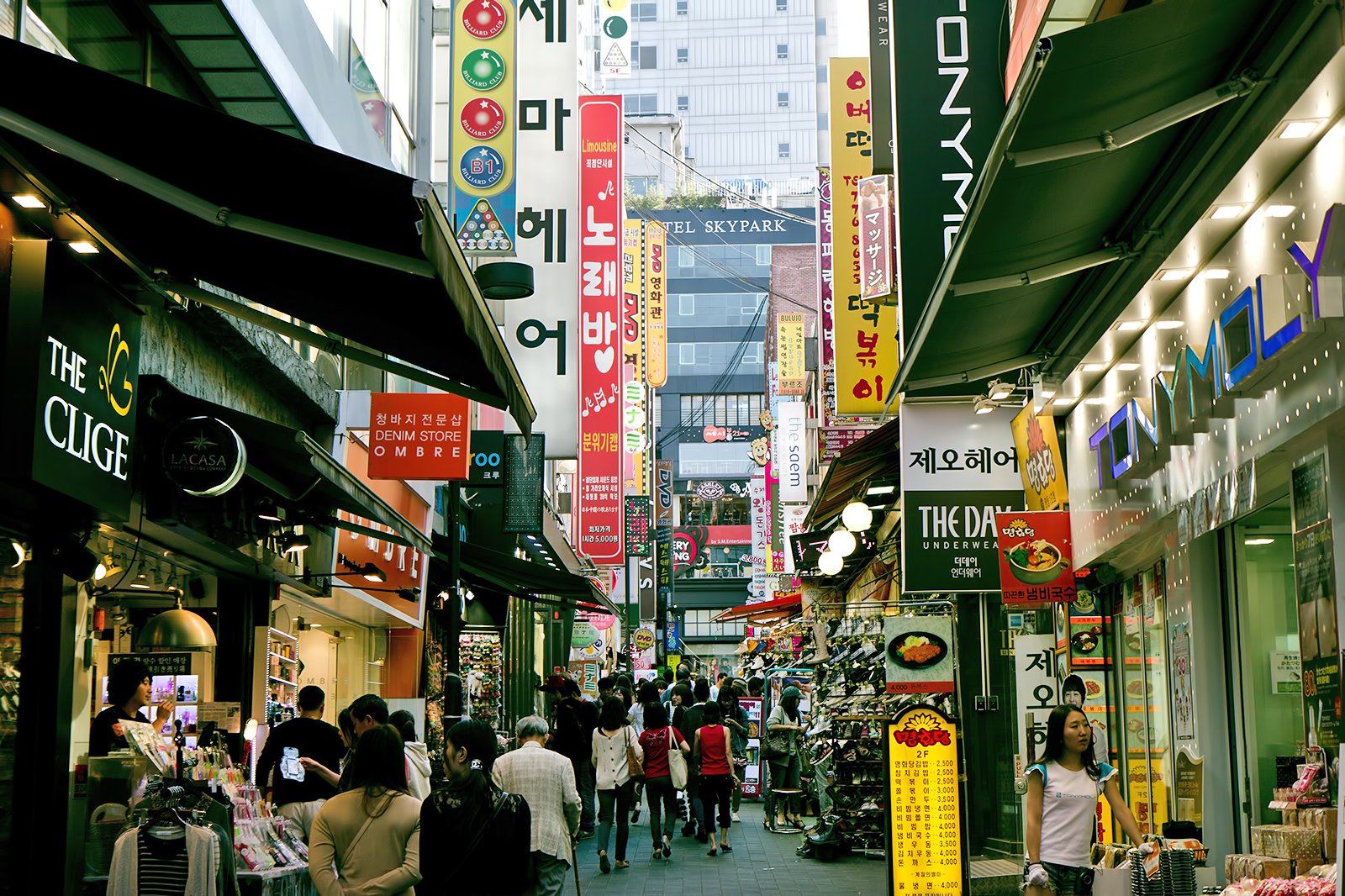 Visit Dongdaemun Night Market for a seemingly endless range of clothing, jewellery, shoes, handbags, cosmetics and skincare. The market is huge – you'll find shopping malls and speciality stores, as well as an outdoor stage hosting dance performances, concerts, and fashion shows.
There's also an open market, where you can shop for local and international brands at discounted prices. Dongdaemun Night Market is also a foodie paradise, with street stalls selling Korean street food and drinks at affordable prices.
Location: Euljiro 6(yuk)-ga, Jung-gu, Seoul, South Korea
Open: Monday–Thursday from 6.45am to 3.15am, Friday from 6.45am to midnight, Saturday 24 hours (closed on Sundays)
Phone: +82-32-1344-4888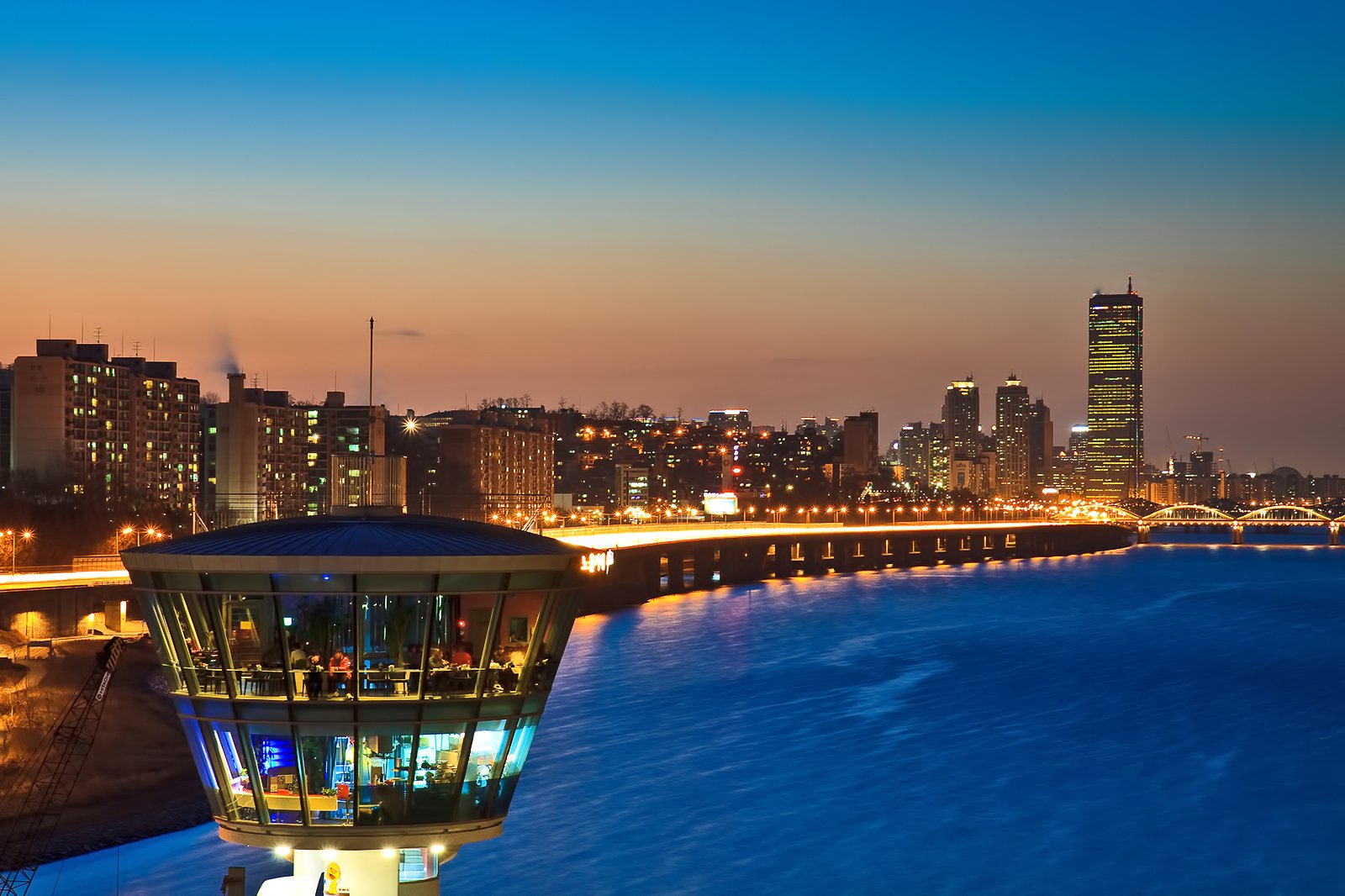 Lookout cafés on Hangang River
Enjoy the night cityscape by visiting unique crane-shaped cafés, all of which are set along 6 bridges in the southern part of Seoul. The bridges – Gwangjingyo, Dongjak, Hangang, Yanghwa, Jamsil, and Mapo – span across Hangang River.
While the riverfront has always been a popular venue for daytime activities, the lookout cafes on Hangang River offer cosy retreats for those looking to unwind after a day of sightseeing in Seoul.
Open: Daily from 10am to 2am (hours vary by shop)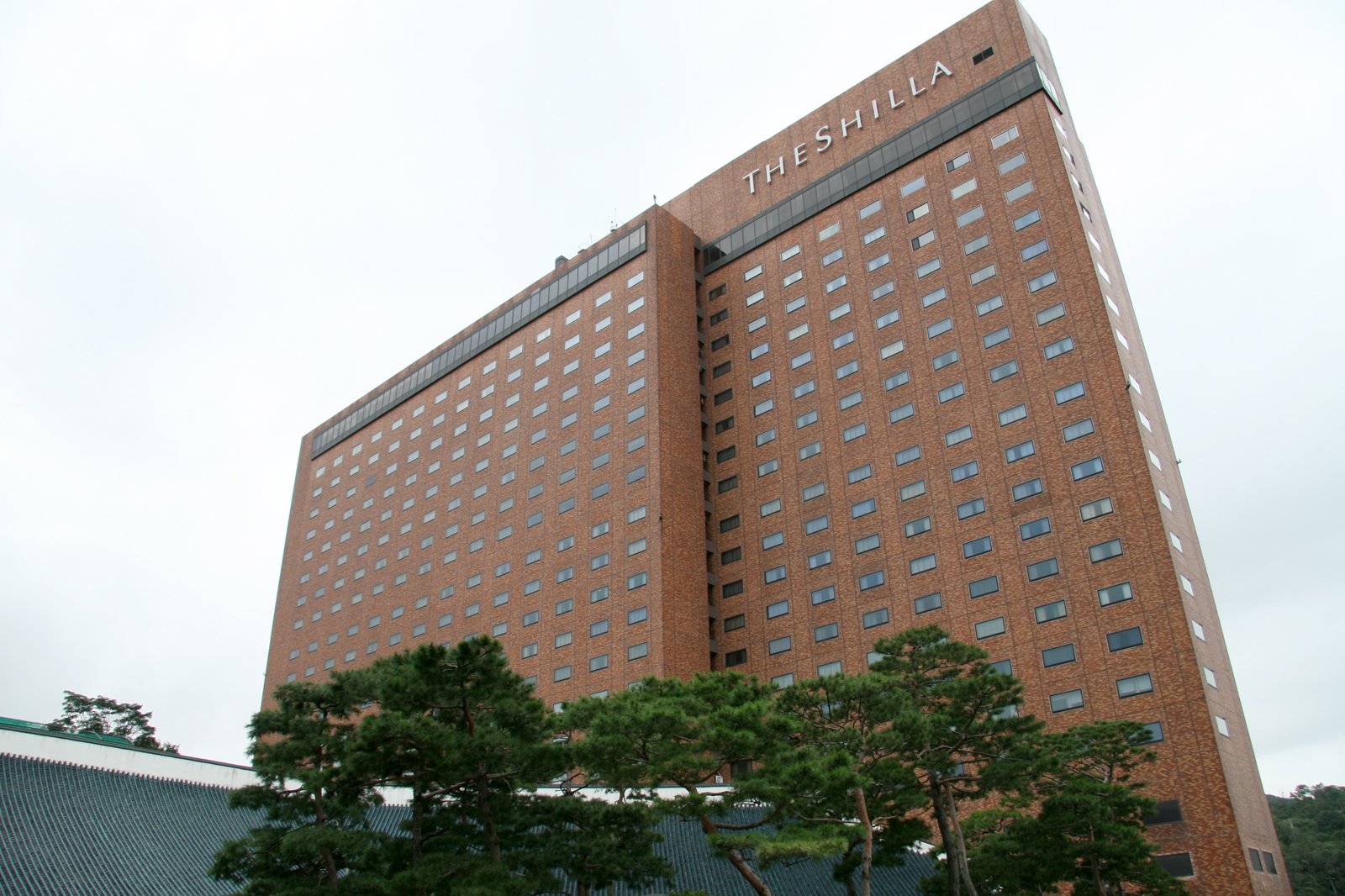 The Library at The Shilla Seoul is an all-day lounge with a contemporary design. It offers a very extensive drinks menu, which includes around 250 wines and 70 malt whiskeys. You can enjoy live jazz on weekends. The lounge stocks plenty of books on art, culture and history – grab a sofa and enjoy some quiet time during the day.
Location: 1st Floor, The Shilla Seoul, 249 Dongho-ro, Jangchung-dong, Jung-gu, Seoul, South Korea
Open: Daily from 8am to 5am
Phone: +82-2-2230-3388
photo by Maris Teteris (CC BY 3.0) modified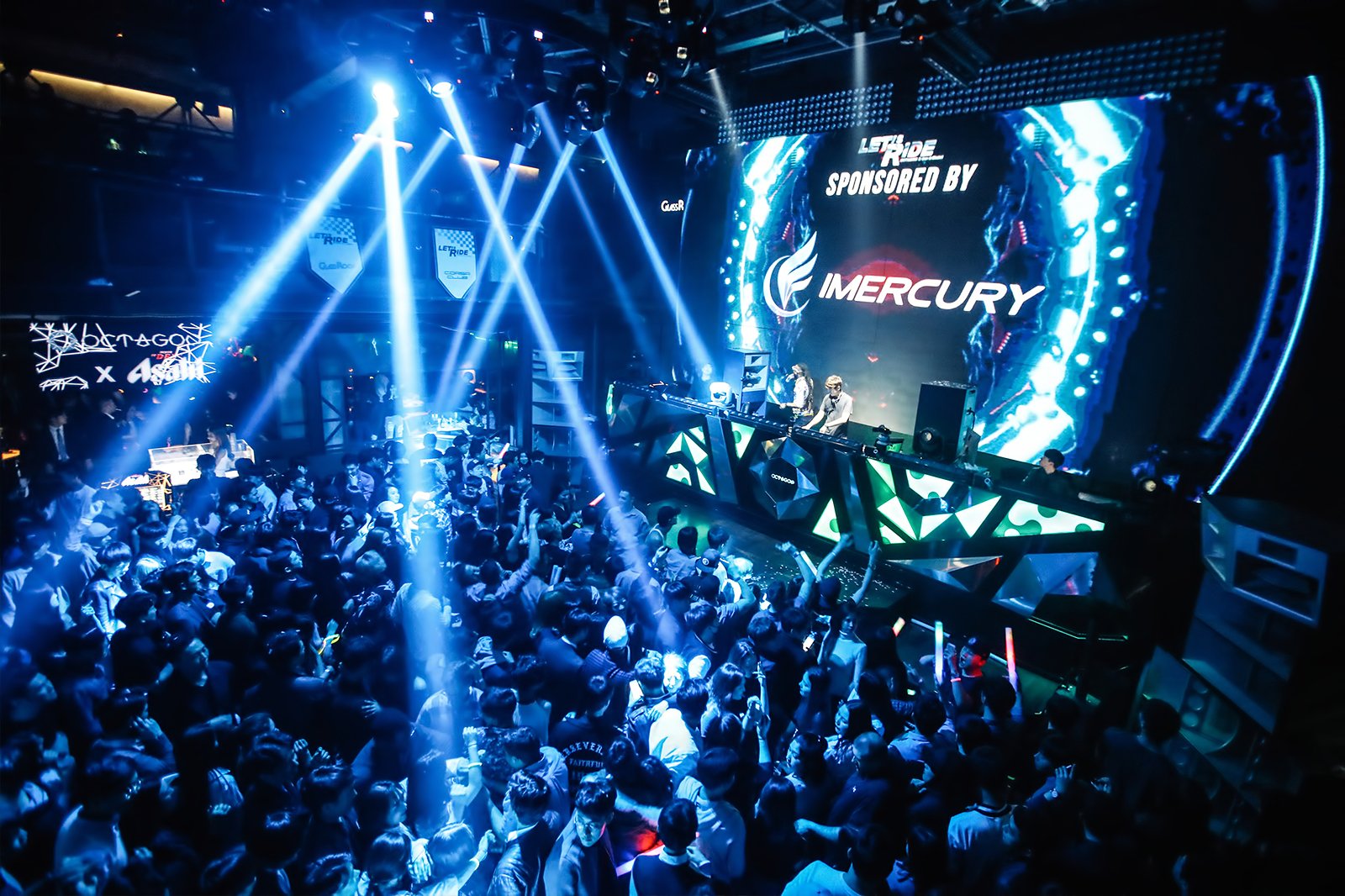 Club Octagon is one of Gangnam's elite nightclubs, where local celebrities, elites and trendsetters party until late. Located in New Hilltop Hotel, it's an underground hideout with good sound systems, VIP lounges, spacious dancefloors, private rooms, and even a swimming pool. Club Octagon hosts an impressive line-up of international and Korean DJs – music policy is mostly electro dance and tech-house. The cover charge costs between 10,000 and 30,000 won.
Location: B1/B2 New Hilltop Hotel, 645, Nonhyeon-ro, Gangnam-gu, Seoul, South Korea
Open: Thursday–Sunday from 10am to 5am (closed Monday–Wednesday)
Phone: +82-10-9014-4487
B One Lounge Club is one of Itaewon's liveliest night spots – it draws a long line of well-dressed revellers and tourists every weekend. Set beside Hamilton Hotel, the club has international DJs spinning a diverse mix of tunes, ranging from hip hop to electro dance beats.
This basement club features a medieval-inspired décor, brick walls, and iron-wrought gates. Cover charges cost from 10,000 won (depending on the event). B One Lounge Club is busy year-round – head there early to avoid waiting for up to 1 hour to get in.
Location: 123-15 Itaewon-dong, Yongsan-gu, Seoul, South Korea
Open: Monday from 9am to 7am, Wednesday and Sunday from 9am to 4pm, Thursday from 9am to 4.30am, Friday– Saturday from 10am to 7pm (closed on Tuesdays)
Phone: +82-2-749-6164
Paradise Walker Hill Casino
Paradise Walker Hill Casino attracts tourists looking to try their luck at winning some money during their stay in Seoul. The casino is located within Grand Walkerhill Seoul, where guests can also enjoy alcoholic beverages and pleasant views of the Hangang River.
It's inspired by Las Vegas' swanky casinos – games offered include Baccarat, Black Jack, Roulette, Tai-Sai, as well as several table games and arcades. As a foreigners-only casino, its staff members are fluent in many languages to serve the customers' needs. Only those carrying foreign passports are allowed inside as locals are banned from gambling.
Location: 177 Walkerhill-ro, Gwangjang-dong, Gwangjin-gu, Seoul, South Korea
Open: 24/7
Phone: +82-2-2204-3430
Myeongdong Nanta Theatre hosts comedic, non-verbal plays within a kitchen setting. The show combines Korean traditional musical elements like garak (rhythms) and samullori (traditional Korean percussion quartet).
There are 5 main characters (kitchen staffs) performing intricate rhythms on makeshift instruments, such as pots and pans while preparing for a luxurious wedding banquet. Tickets cost around 60,000 won for VIP seats and 50,000 won for standard seats.
Location: 26, Myeongdong-gil, Jung-gu, Seoul, South Korea
Open: Monday–Friday 5pm and 8pm, Saturday 11am, 2pm, 5pm and 8pm, Sunday 2pm, 5pm and 8pm
Phone: +82-2-739-8288
Once in a Blue Moon is a true-blue jazz club with the ambience of a bar you may find in Chicago or New Orleans. It's known for its extensive drink menus – over 100 wines, 21 different scotches (including a 30-year old Ballantine's scotch), and about 20 whiskey brands.
Since 1998, Once in a Blue Moon has been showcasing quality jazz concerts by Korean jazz musicians. International acts that have performed at this club include Chuck Mangione, Wynton Marsalis, and Roby Lakatos. Entrance to Once in a Blue Moon of free of charge.
Location: 85-1 Chungdam-dong, Kangnamgu, Seoul, South Korea
Open: Monday–Tuesday from 6pm to 1am, Wednesday–Saturday from 6pm to 2am, Sunday from 6pm to midnight (concerts start at 7pm)
Phone: +82-2-549-5490