3 Best Places to Go Shopping in Gyeongju
What to Buy and Where to Shop in Gyeongju
Shopping in Gyeongju is rather laidback compared to major cities in South Korea. The town may not have trendy malls and huge shopping districts, but there are still many places to shop for a variety of things, such as local crafts, art pieces, teas, antiques, and textiles.
Make sure you plan your shopping trips in advance by researching about what to buy and where to shop in Gyeongju. A good tip to remember: carry cash as some stores, especially local markets, don't accept credit cards. For ideas on where to shop during your stay, check out this guide on the best places to go shopping in Gyeongju.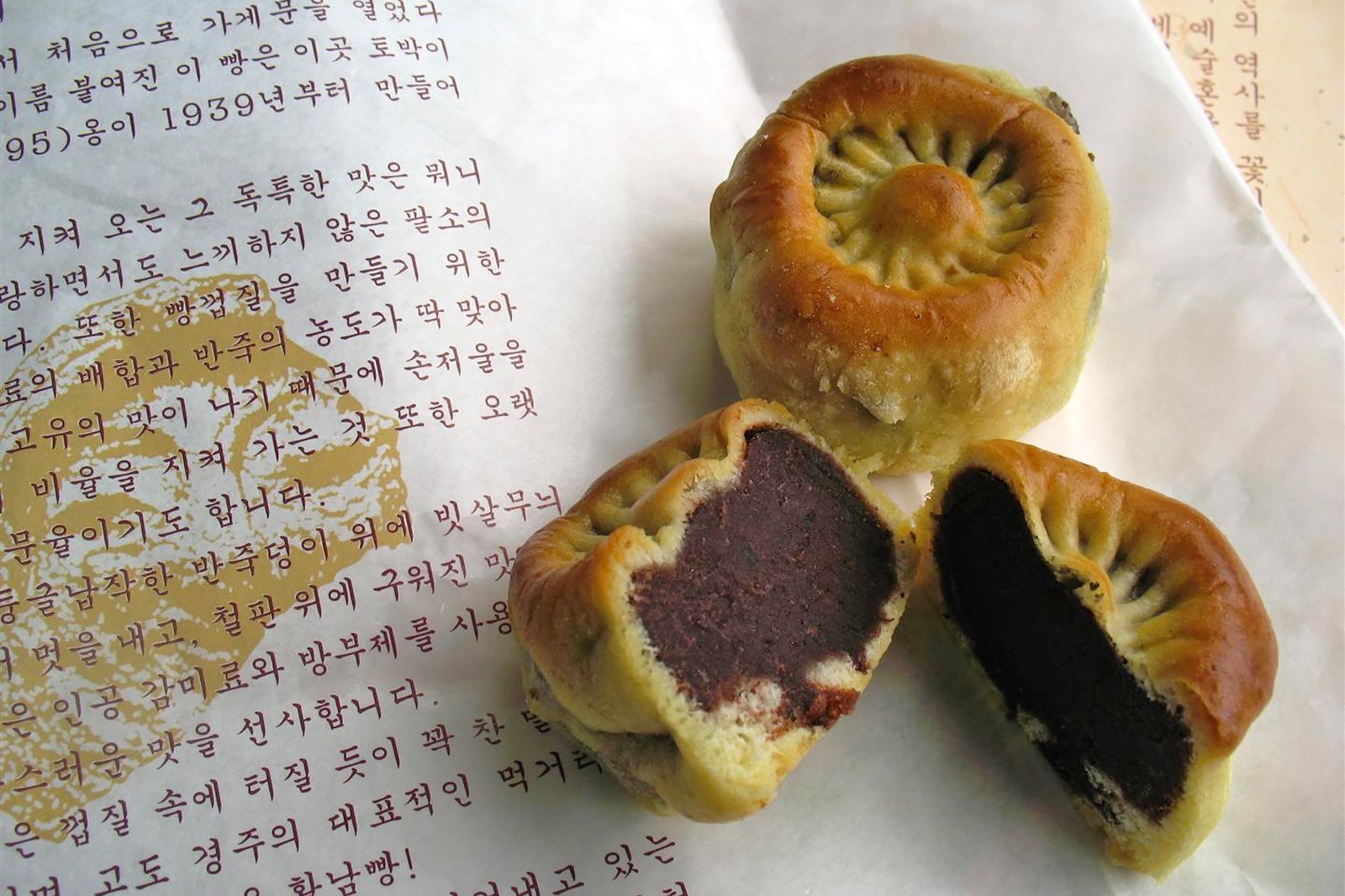 Hwangnam bread is one of the many specialities you'll find in Gyeongju. This artisan bread is a red bean pastry that was first baked by Young-hwa Choi in Gyeongju back in 1939, and is now available throughout the country.
The best place to buy Hwangnam bread is at Hwang Nam Bbang, which is run by the Choi family. It's located at the Hwango Intersection, about 1 km northeast of Geyongju Express Terminal.
Location: 783, Taejong-ro, Gyeongju, Gyeongsangbuk-do, South Korea
Open: Daily from 8 am to 11 pm
Phone: +82-54-749-7000
photo by ProjectManhattan (CC0 1.0) modified
2
Gyeongju Folk Craft Village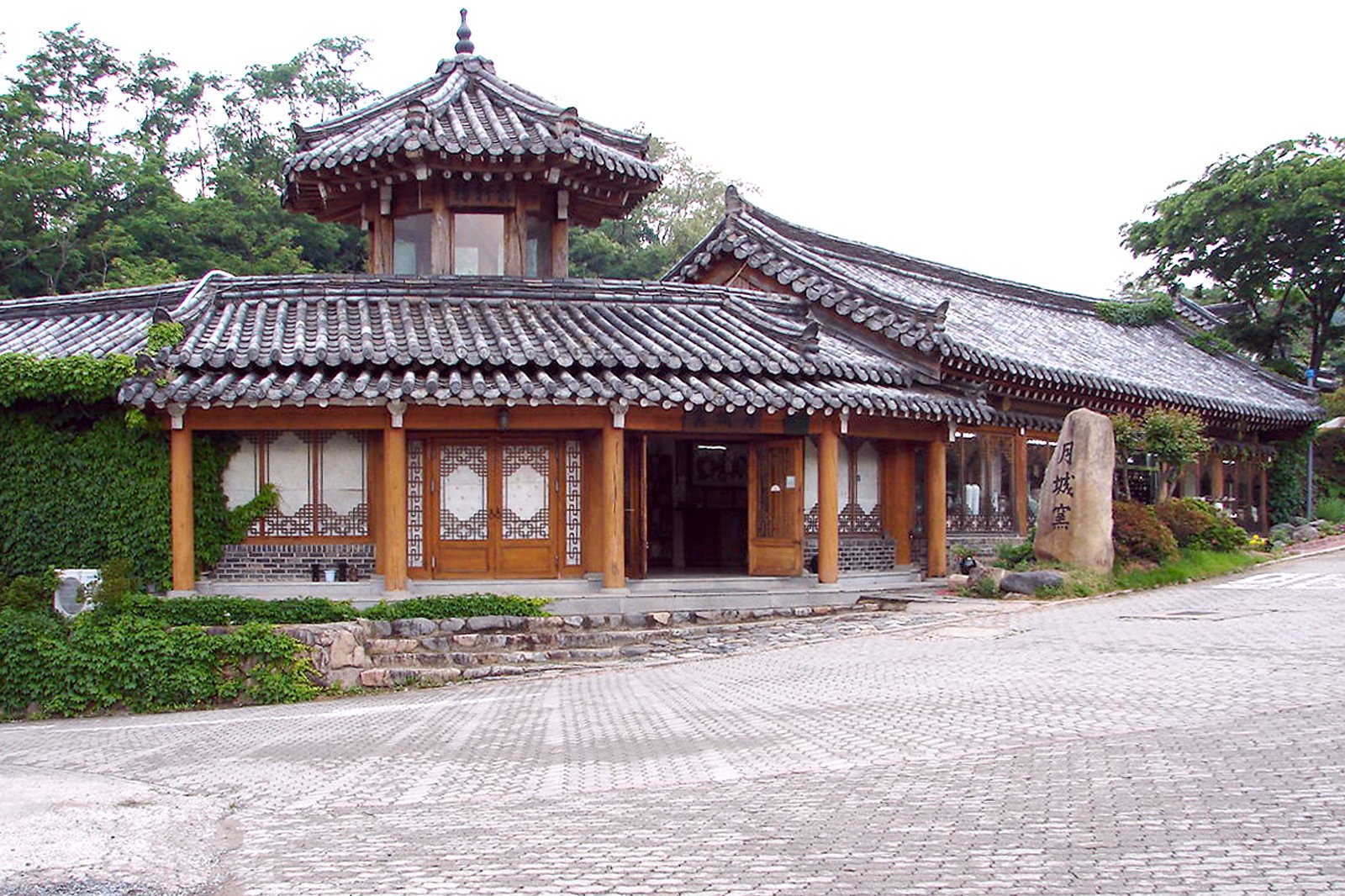 The Gyeongju Folk Craft Village consists of 40 hanok (Korean wooden homes), where local artisans produce traditional arts and folk crafts. Here, you'll be able to see how traditional Korean handicrafts are made. Some stores offer hands-on workshops at reasonable prices.
Among the many things you can buy here include pottery, woodcrafts, jewellery, and embroidery – prices are usually cheaper compared to most places in Daegu. Make sure you look around for the products of your choice and negotiate for the right price.
Location: 230, Bobul-ro, Gyeongju, Gyeongsangbuk-do, South Korea
Open: Daily from 9 am to 5 pm (extended hours apply in summer and spring)
Phone: +82-54-746-0618
photo by Steve46814 (CC BY-SA 3.0) modified
3
Gyeongju Seongdong Market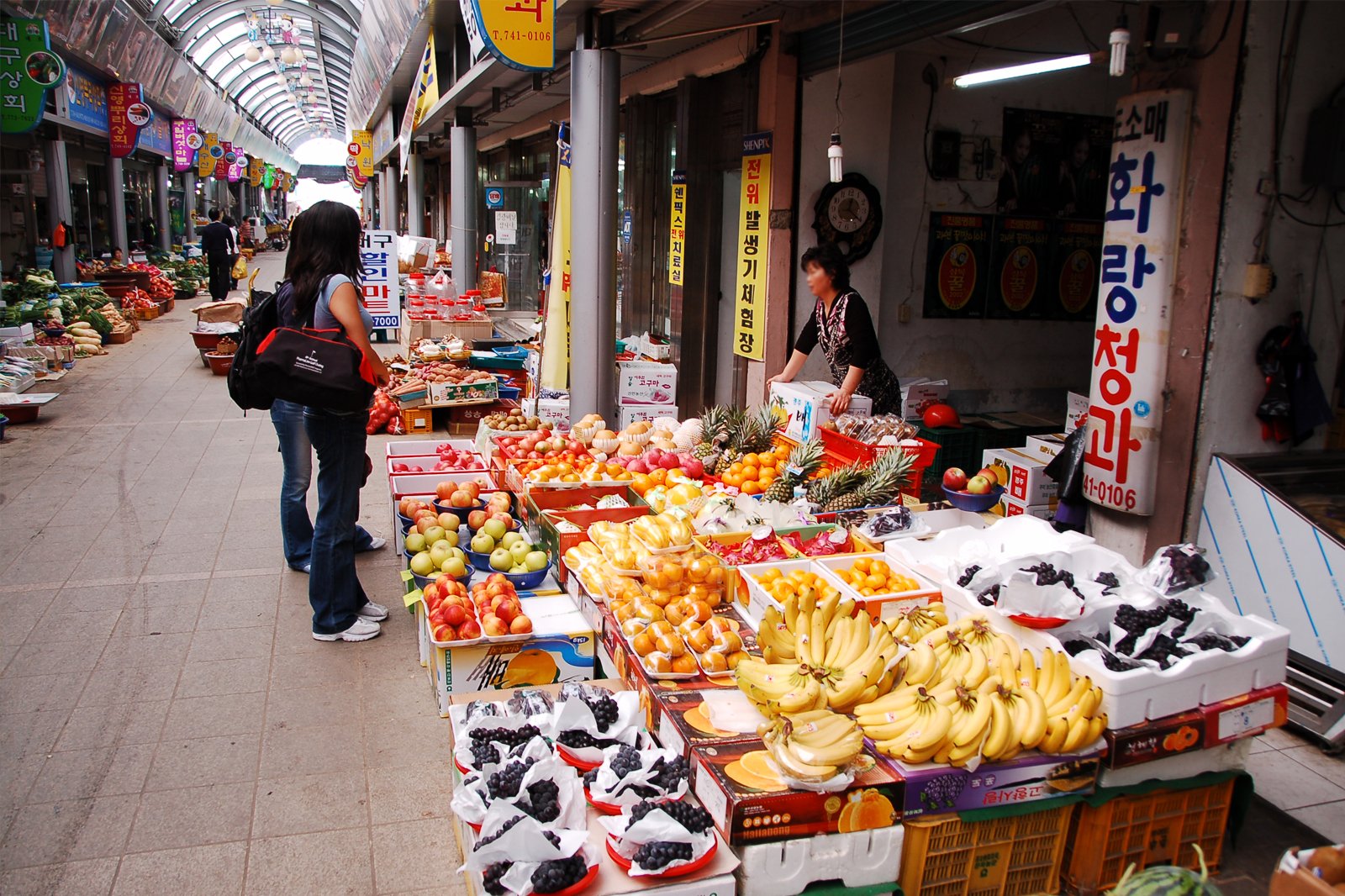 The Gyeongju Seongdong Market is one of the city's largest traditional markets. Founded in 1971, it has over 300 vendors and stores selling a variety of goods – making it one of the best places to go shopping in Gyeongju.
Locals often visit the market in the early morning to shop for fresh produce, fruits, and seafood which are sourced from Gyeongju and surrounding areas. The Gyeongju Seongdong Market is just across the road from Gyeongju station.
Location: 11, Wonhwa-ro 281beon-gil, Gyeongju, Gyeongsangbuk-do, South Korea
Open: Daily from 8 am to 7 pm
Phone: +82-54-772-4226
photo by riNux (CC BY-SA 2.0) modified
Back to top