10 Instagrammable Places in Glasgow
Photos of Glasgow You Can Brag to Your Friends About
Glasgow is a beautiful old city, with plenty of historical sites to see and photograph. However, that doesn't make it just a giant museum. Instead, the city has an air of fun and lively youth to it, which is reflected in some of the more modern sights and attractions.
Among the most iconic Instagrammable places in Glasgow are the various giant murals dotted around the old streets of the city centre. These alone are worth checking out, and you can find maps that'll take you on a trail around the best of these works of street art. However, if you're looking for a more varied list of locations to tag on your Instagram feed, check out ours below.
1
Glasgow Cathedral
Include a trip to the nearby necropolis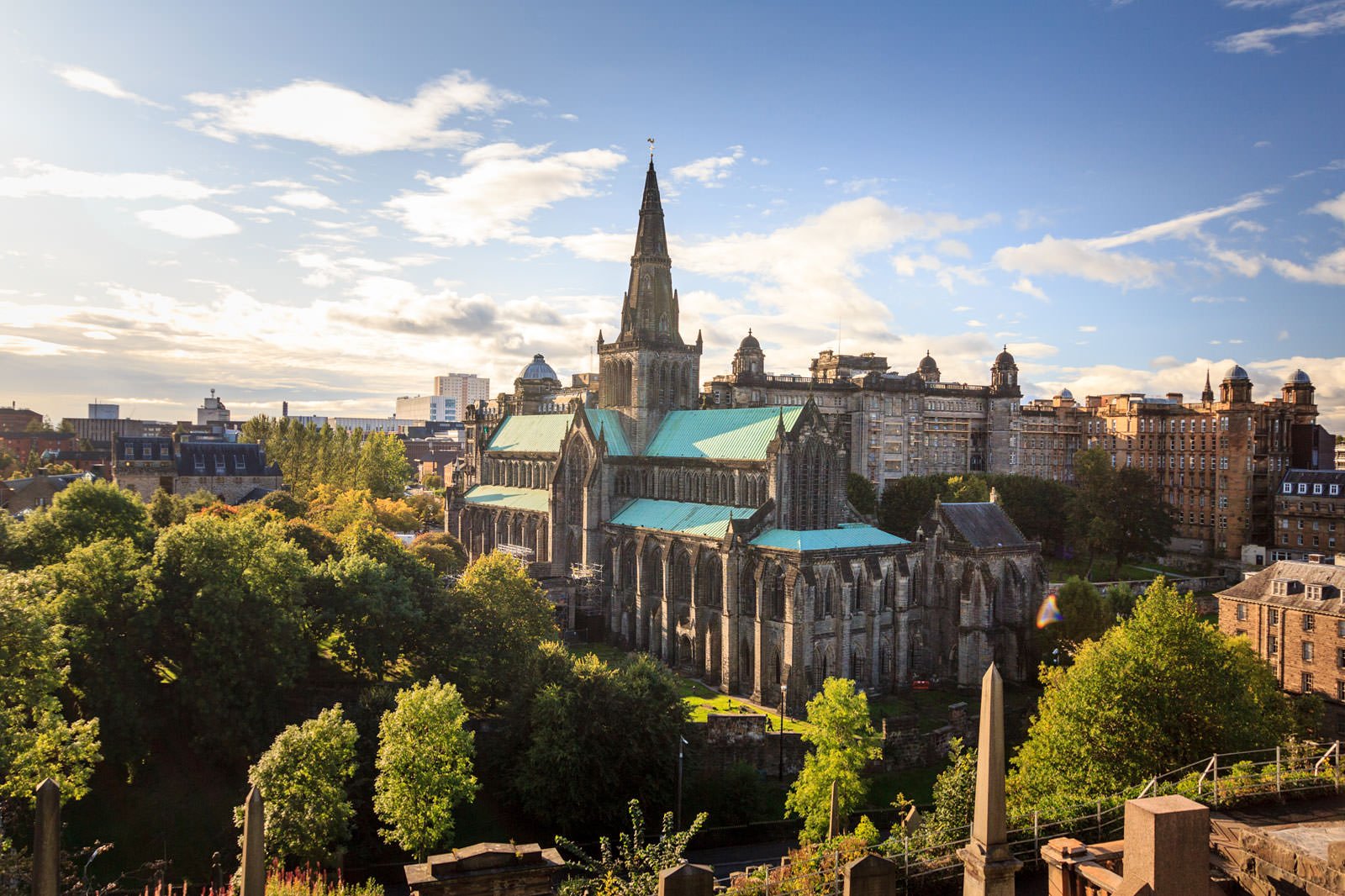 Photo
Couples
History
Budget
The grand Glasgow Cathedral is an impressive display of Scottish Gothic architecture. Its stained-glass windows, carved stone bosses, ribbed vaults, and effigies of holy figures all deserve the attention of your camera lens. Free guided tours are available for those who want to learn more about the beautiful building.
Be sure to nip over the road to the Glasgow Necropolis while you're in the area. The Victorian-era cemetery features many beautiful and moving memorials. The hilltop setting also gives you a better view of the cathedral.
Location: Glasgow Cathedral, Cathedral Precinct, Castle Street, Glasgow, UK
Open: October–March: Monday–Saturday from 10 am to 3 pm (closed on Sundays). April–September: Monday–Saturday from 9.30 am to 5 pm (closed on Sundays)
Phone: +44 (0)1415 528198
2
Glasgow City Chambers
It's even more impressive on the inside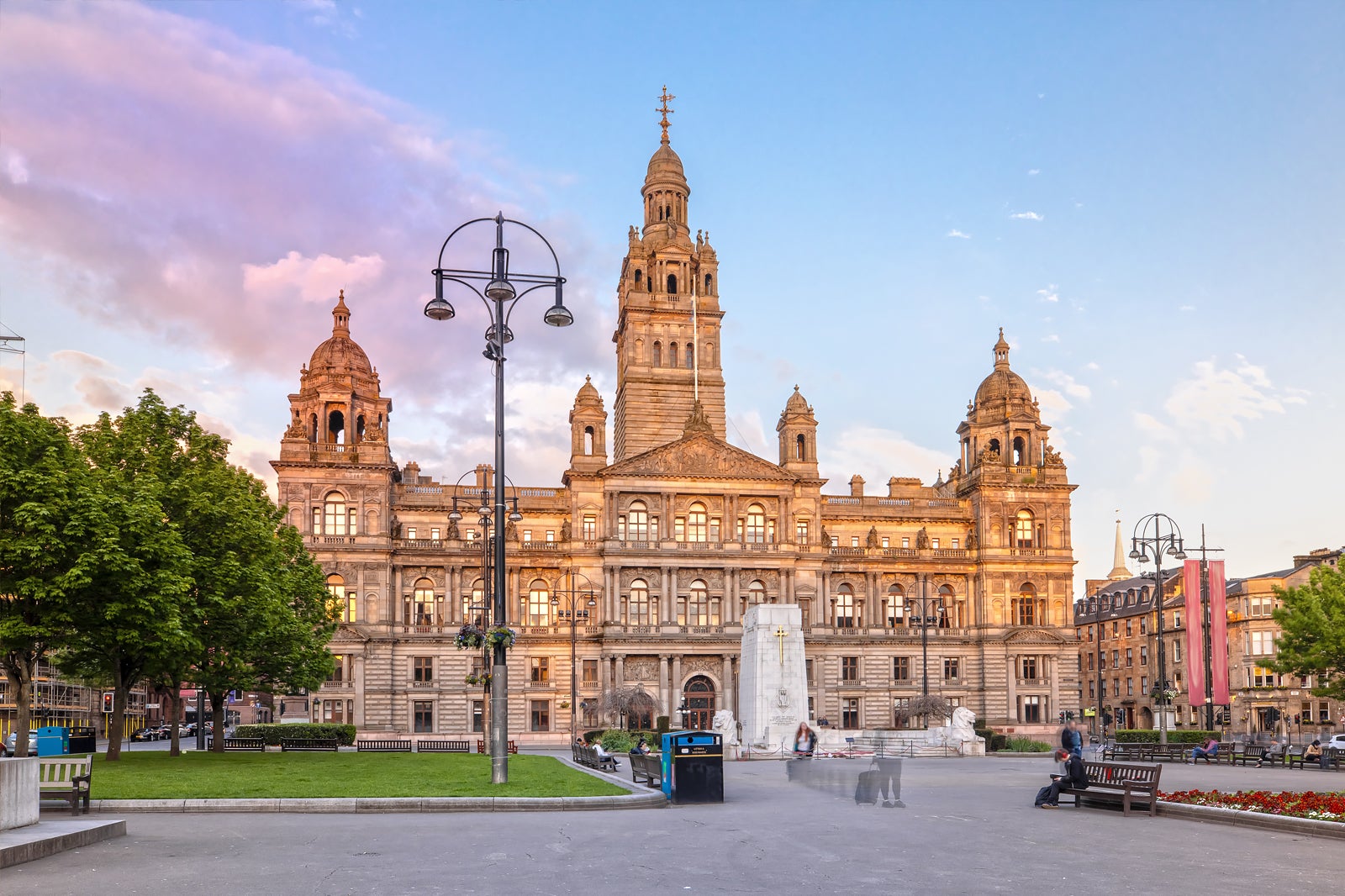 The Glasgow City Chambers is a striking Victorian-era structure on George Square, first inaugurated in 1888. However, as beautiful as the outside is, the interior is what really deserves a place on your Instagram feed. Fortunately, free guided tours are available.
The grand staircase, constructed from Italian Carrara marble, is especially striking. It looks like something from a Hollywood movie – probably because it has been used as a location for various productions. Be sure to check out the marble pillars and stained-glass dome ceiling.
Location: 82 George Square, Glasgow G2 1DU, UK
Open: Monday–Friday from 9 am to 5 pm
Phone: +44 (0)1412 872000
3
The Lighthouse
See a sea of rooftops from atop a beautiful staircase
The Lighthouse is a Glasgow icon that takes its name from its distinctive design, courtesy of Charles Rennie Mackintosh. It was built as an exhibition space, not as an actual lighthouse (Glasgow being at least 10 miles from the nearest large body of water). The beautiful red-brick building now contains Scotland's Centre for Design and Architecture.
The view from the top of The Lighthouse is undoubtedly the star attraction. However, even just the climb up there is impressive. It may be hard work getting to the top but looking back down the spiral staircase gives you one of the most iconic photos in Glasgow.
Location: 11 Mitchell Ln, Glasgow G1 3NU, UK
Open: Monday–Saturday from 10.30 am to 5 pm, Sunday from 12 pm to 5 pm
Phone: +44 (0)1412 765365
4
Pollok Country Park
Get a selfie with a Highland cow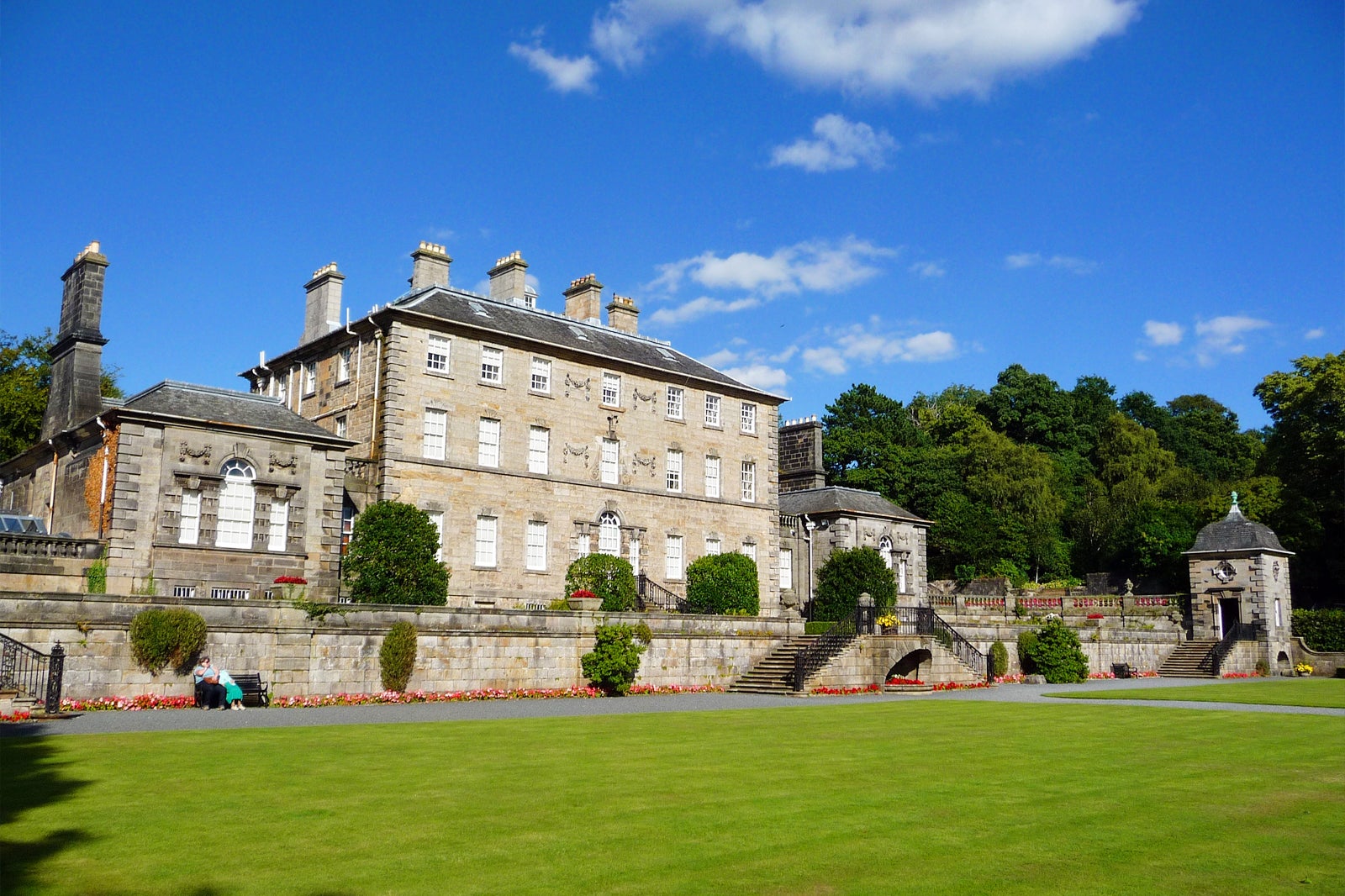 Families
Photo
Couples
Budget
Adventure
Pollok Country Park is exactly what it sounds like – a little slice of the countryside in the outer suburbs of Glasgow. Well, at over 360 acres, it's the city's biggest park, so it can hardly be called 'little'! The beautiful parkland is centred around Pollok House, a grand Edwardian country house that now contains an array of Spanish masterpieces among its period furnishings.
Among the highlights of Pollok Country Park are the landscaped gardens of the house, the Pollok Beech, a charming Children's Fairy Village, sports facilities, an art museum, play areas, bike trails, a gorgeous stone bridge over White Cart Water and even a herd of Highland cows. You could easily spend a day exploring the place without running out of stuff to photograph.
Location: 2060 Pollokshaws Rd, Bellahouston, Glasgow G43 1AT, UK
Open: 24/7
Phone: +44 (0)1412 875064
5
River Clyde
See Glasgow's glorious past and exciting future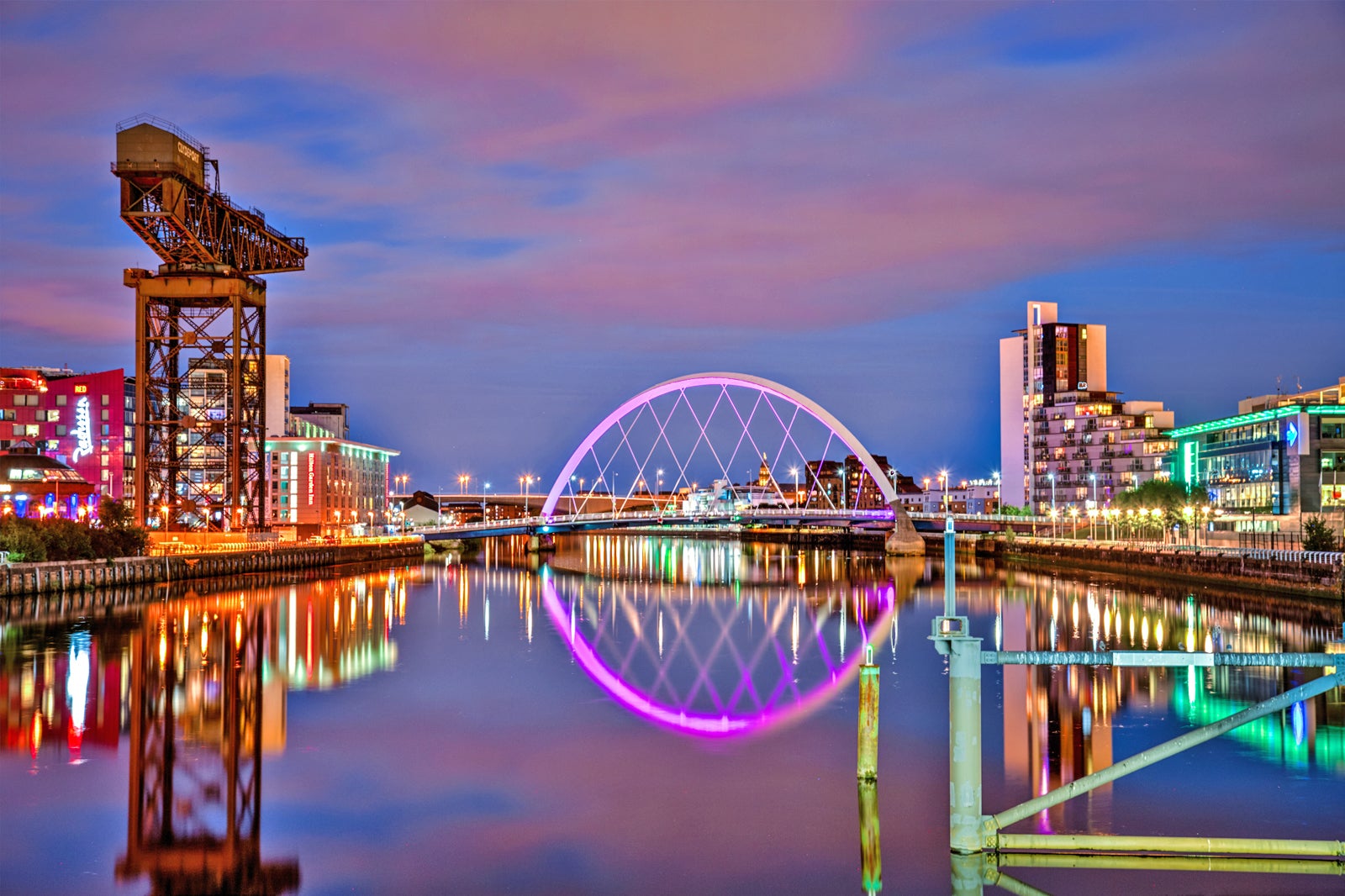 Glasgow was built on the River Clyde both literally and metaphorically. Not only does the city straddle the waterway, but it was the source of much of its past prosperity. Along the banks of the river, there are still signs of that past glory, as well as plenty of striking modern structures, making this a fantastic destination for photographers.
Among those attractions are the Glasgow Science Centre, Riverside Museum (and its colourful tall ship), the BBC Scotland building and the SEC Armadillo. For a glimpse of the Clyde's history as a hub of shipbuilding and shipping, look out for the Finnieston Crane. River cruises and boat tours are available to help you see the sights from the water.
6
Queen's Park
Enjoy the view from the flagpole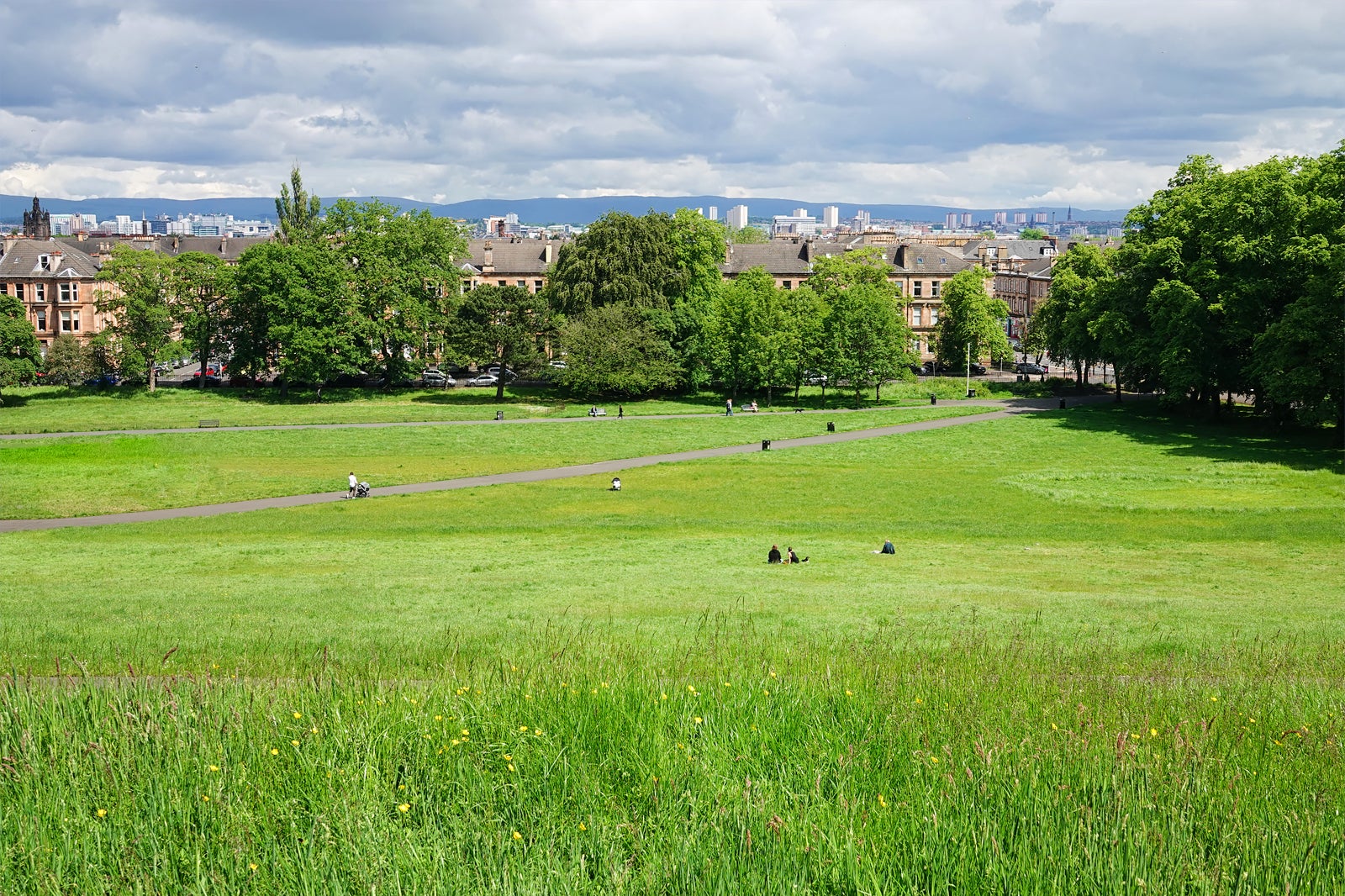 Families
Photo
Couples
Budget
The 148-acre Queen's Park is a photographer's dream, with plenty to see and enjoy. The highlight is the flagpole right in the middle of the park since the hilltop location offers an absolutely stunning view of Queen's Park Baptist Church and the city's rooftops beyond.
Don't just head straight for the flagpole, though. The tree-lined avenues of the park also provide beautiful, romantic backdrops, especially in autumn. Don't forget to visit the residents of Duck Island, too.
Location: Langside Rd, Glasgow G42 9QL, UK
Open: 24/7
7
Duke of Wellington statue (with his hat)
An unofficial icon of Glasgow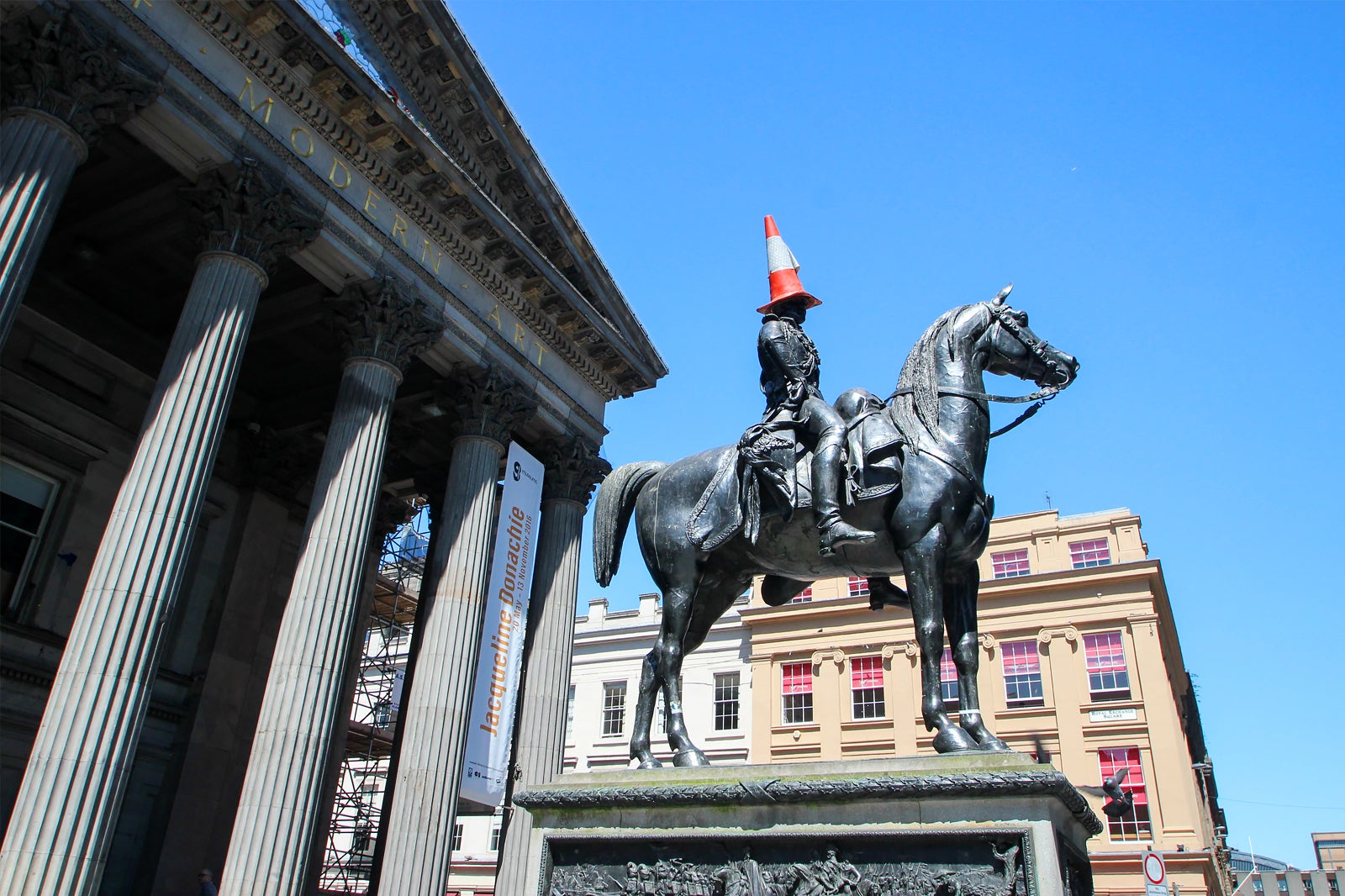 His Grace, the 1st Duke of Wellington is best known as a hero of the Napoleonic Wars – except in Glasgow, where he's known for his natty headwear. The statue of the great man, astride his horse, was first topped off with a bright orange traffic cone in the 1980s. Police immediately removed it, but it's replaced every time they do. The cone is now just part of the scenery.
The statue itself was erected in 1844 in Royal Exchange Square – a beautiful part of town and worthy of a visit in its own right. The Gallery of Modern Art is immediately behind the statue and a range of shops and restaurants line the outside of the square.
Location: 16 Royal Exchange Square, Glasgow G1 3AG, UK
8
Templeton On The Green
The most exotic carpet factory in Glasgow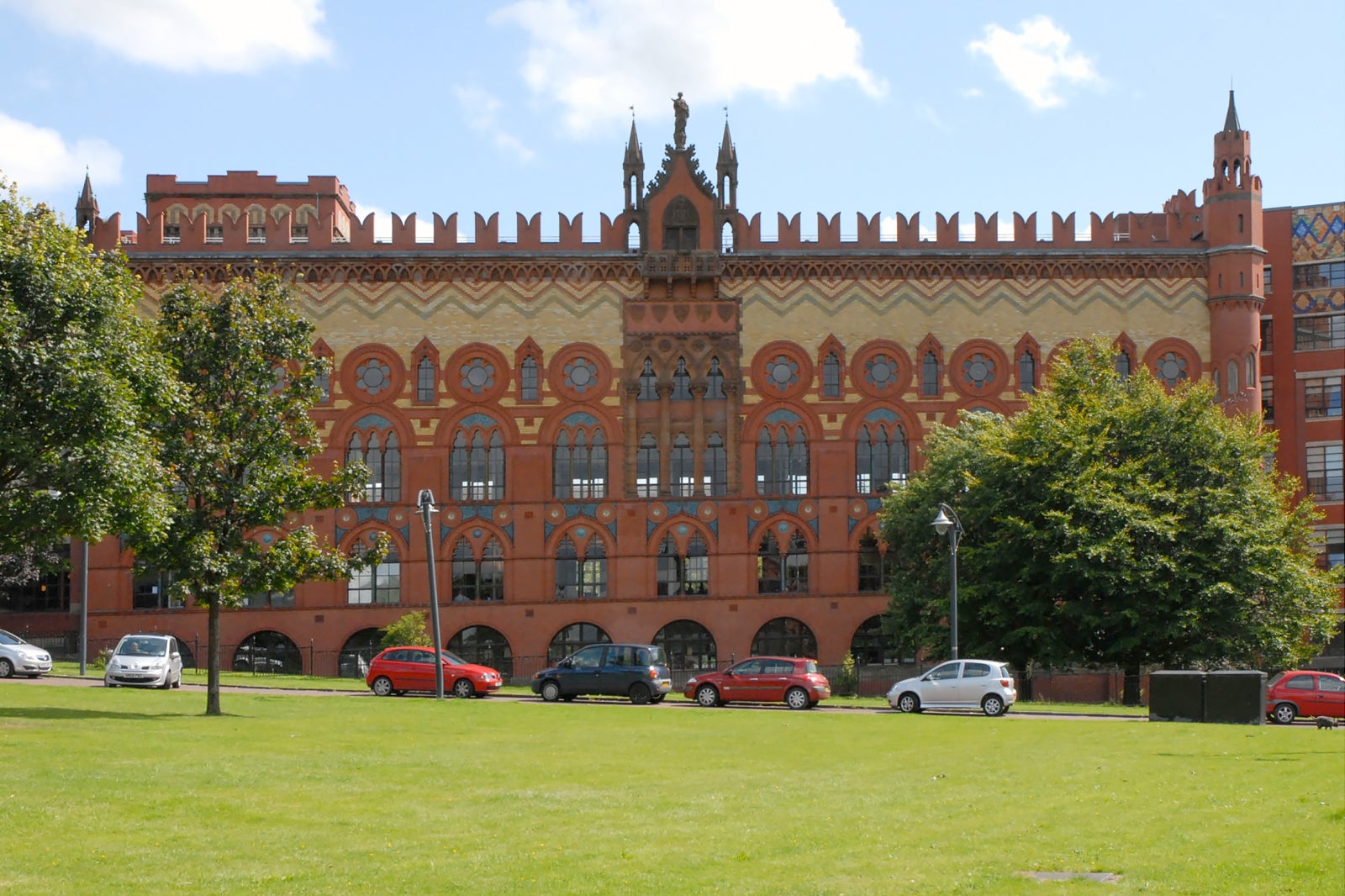 Templeton On The Green is worth a visit not only because it contains a pub, but mostly for its iconic facade. It opened in 1892 as the Templeton Carpet Factory, but its flamboyant design is based on the Doge's Palace in Venice, Italy.
Only one corner of Templeton On The Green is Instagram-worthy, the rest being a relatively modern construction. It is now a lifestyle village, containing offices and apartments. The cool bit faces the Glasgow Green, which contains the People's Palace and the McLennan Arch – both worthy of your camera's memory card space.
Location: 62 Templeton St, Glasgow G40 1DA, UK
photo by Jean-Pierre Dalbéra (CC BY 2.0) modified
9
The Hidden Lane
A colourful secret street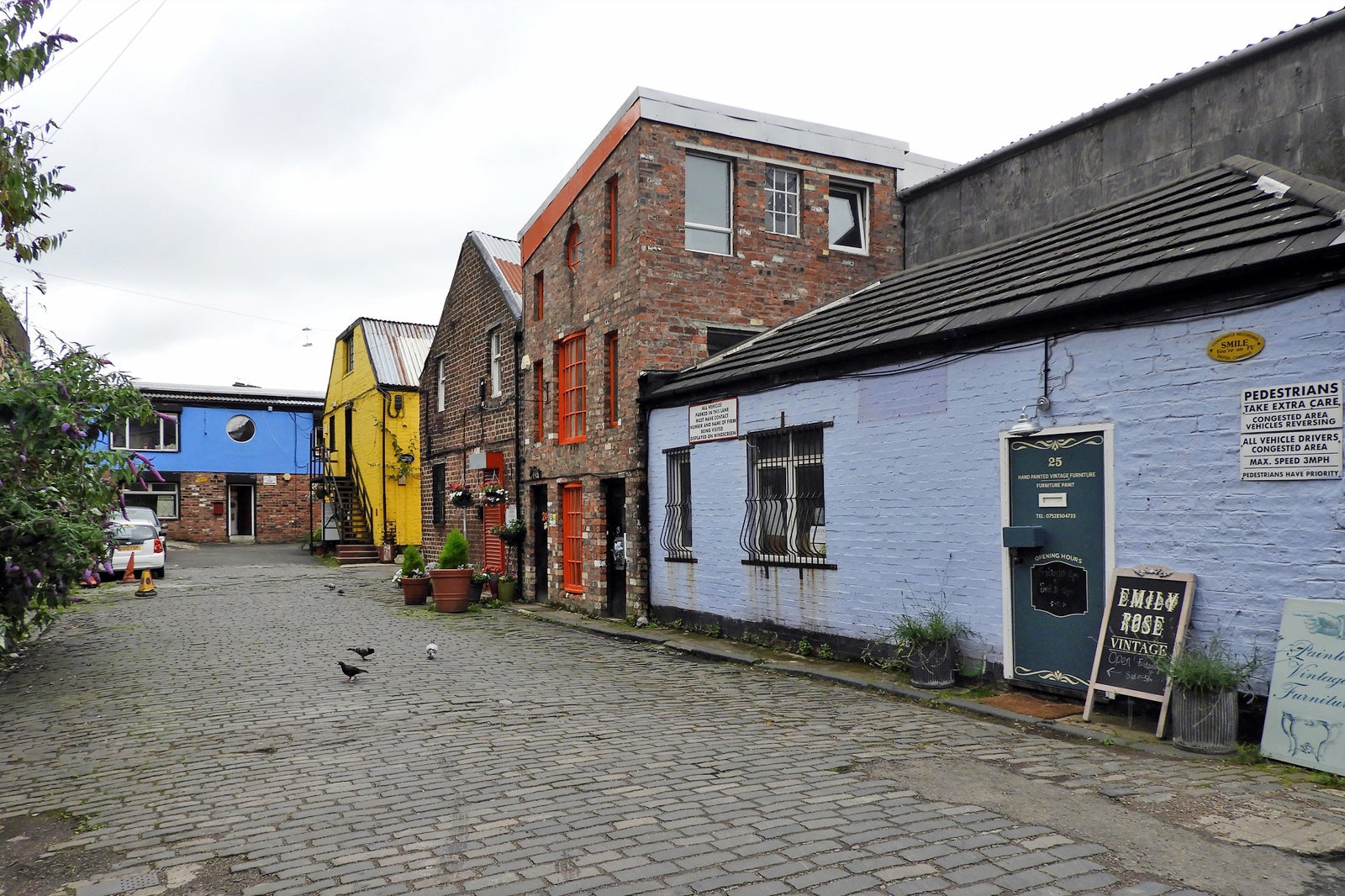 The Hidden Lane is true to its name – a narrow alley off Argyle Street that's barely noticeable from the outside. Pass through its non-descript entrance and the lane reveals a hub of art and culture. The buildings are vibrantly colourful and contain art galleries, jewellers, pottery studios, yoga studios, home décor stores and more.
Be sure to check out the tearooms and bakery while you're visiting the Hidden Lane. Not only do they provide a colourful and interesting photo for your Instagram feed, but the food is pretty good, too.
Location: 1103 Argyle St, Finnieston, Glasgow G3 8ND, UK
Open: 24/7
photo by Reading Tom (CC BY 2.0) modified
10
Platform at Argyle Street Arches
A colourful food court under the train station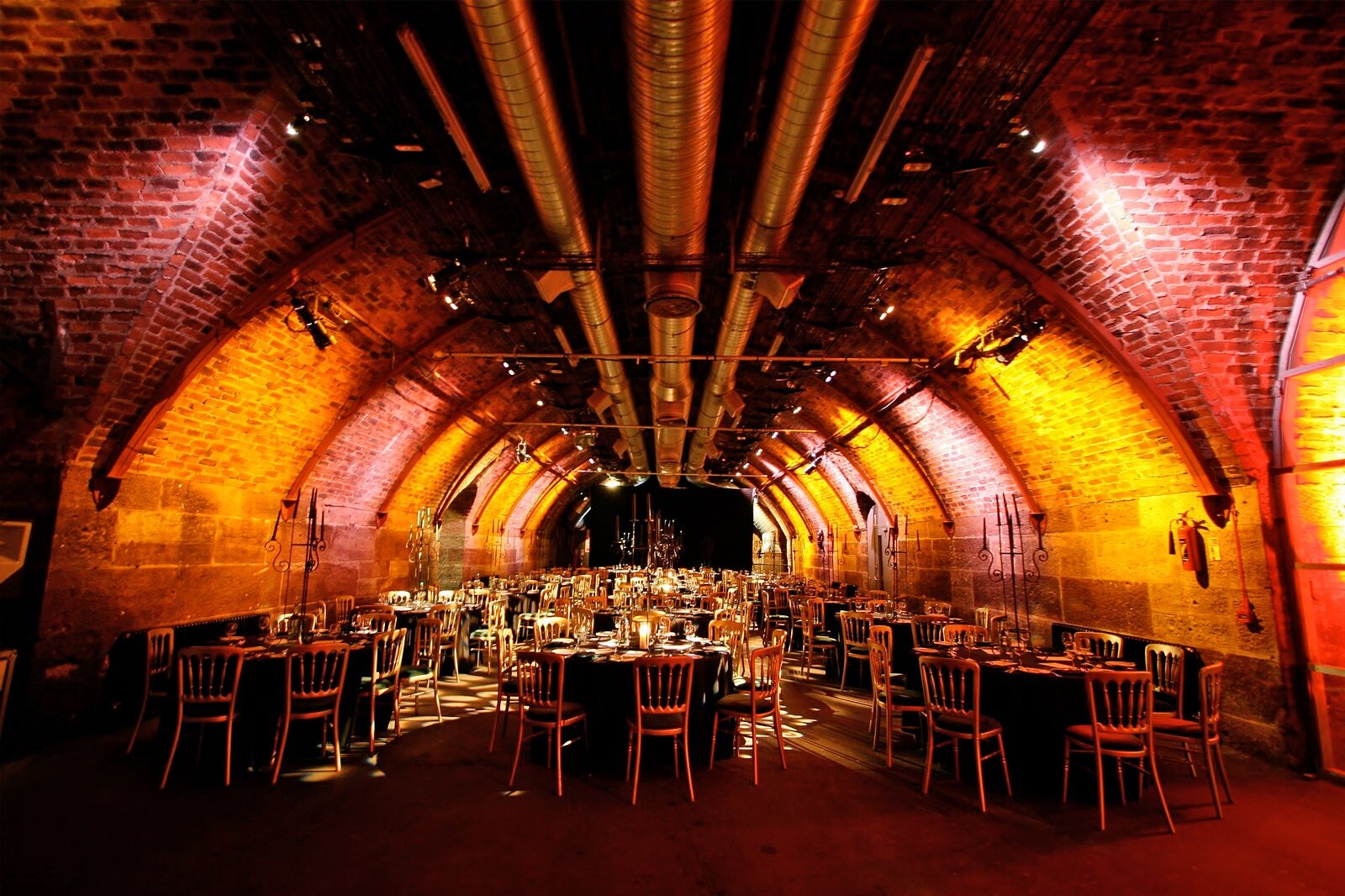 Families
Photo
Food
Nightlife
The Argyle Street Arches is a unique events space located directly underneath Glasgow Central Station. The main permanent venue – appropriately named Platform – is a literal underground food market, combining the historical brick arches with industrial details and colourful lights to create an eclectic space.
The venue spans over 75,000 sq ft and is divided into different rooms. Platform contains a number of funky little food stalls offering a wide range of snacks and meals. You can expect innovative cuisine combining influences from right around the world. The venue is even both child and pet friendly, with face-painting and a doggie bar available.
Location: Glasgow Central Station, 253 Argyle St, Glasgow G2 8DL, UK
Open: Friday–Saturday from 12 pm to 12 am, Sunday from 12 pm to 6 pm
Phone: +44 (0)3452 416253
Back to top