9 Best Historic Things to Do in Edinburgh
Explore Edinburgh's Historical Landmarks
From medieval gallows to a floating royal holiday home, follow this inspirational guide to Edinburgh's top historic things to do to see the city in a different light.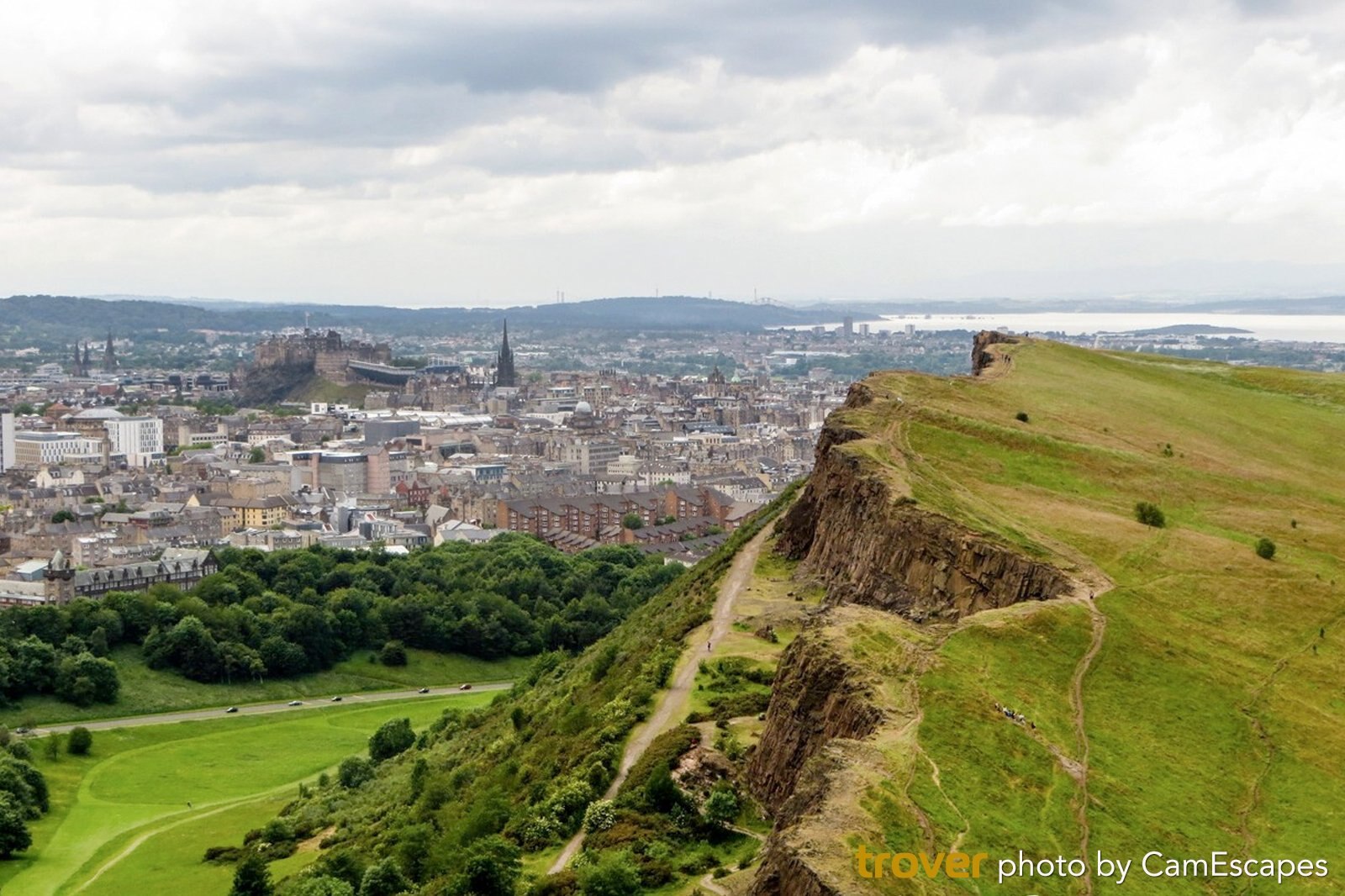 An Iron Age settlement at Arthur's Seat
Enjoy the climb up to Arthur's Seat through Holyrood Park, once a royal hunting ground, and you're rewarded with sweeping city views. This 251m summit is a dormant volcano which last fizzed into action 335 million years ago, and is also the site of an Iron Age hill fort.
Location: Edinburgh EH8 8HG, UK
Open: 24/7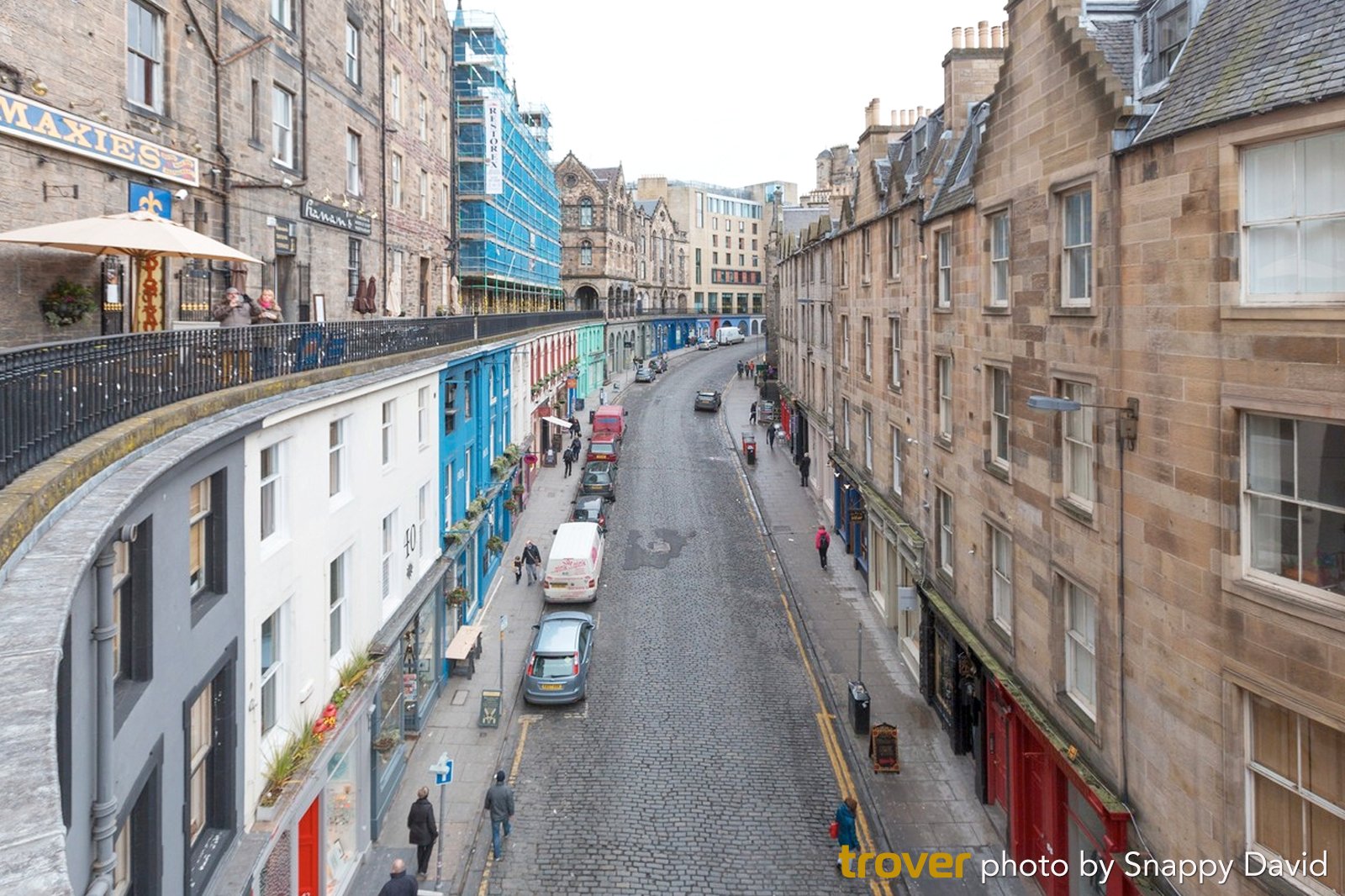 A pint at Grassmarket's execution site
Fifteenth-century taverns and shops line Grassmarket, where livestock was transported along its cobblestones and public hangings took place. The site of its gallows is marked by a plaque opposite The Last Drop tavern where condemned men drank their last whisky.
Location: Grassmarket, Edinburgh, UK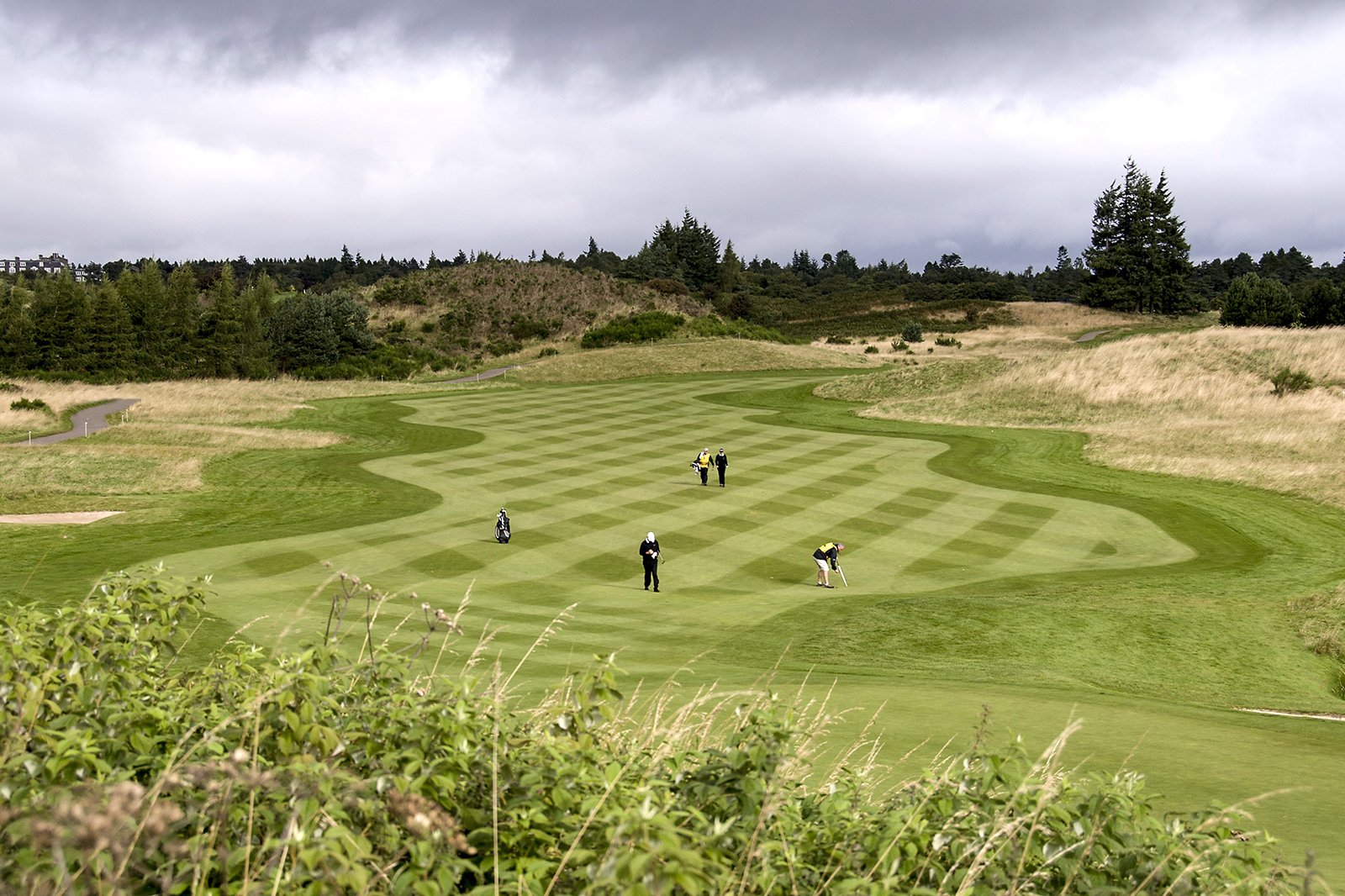 Musselburgh Old Course – home of golf
This dramatically located links course has hosted the Open Championships six times from 1874 and is home to the world's oldest club. Try playing a round using authentic hickory clubs, remodelled from 19th-century originals.
Location: Stables Pavillion Musselburgh Racecourse Complex, Balcarres Rd, Musselburgh EH21 7SR, UK
Phone: +44 131 653 5122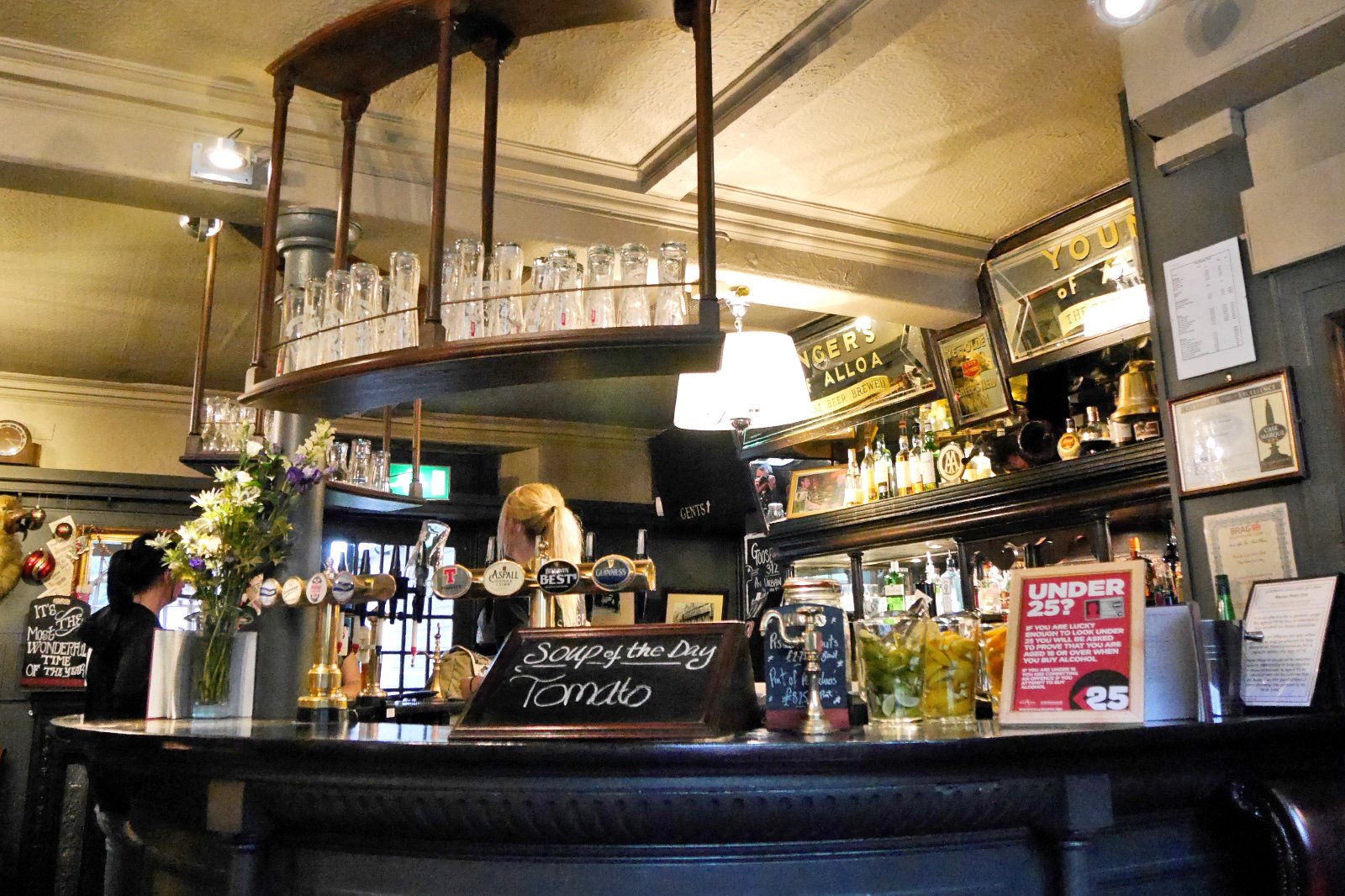 Skittles at The Sheep Heid Inn
Mary, Queen of Scots apparently made this historic tavern her local as she jaunted between Craigmillar and Holyrood palaces. Her son James VI played skittles in reputedly the world's oldest skittle alley. In more recent years, Sir Walter Scott and Robert Louis Stevenson have imbibed in this Duddingston tavern.
Location: 43-45 The Causeway, Edinburgh EH15 3QA, UK
Phone: +44 131 661 7974
photo by Edwardx (CC BY-SA 3.0) modified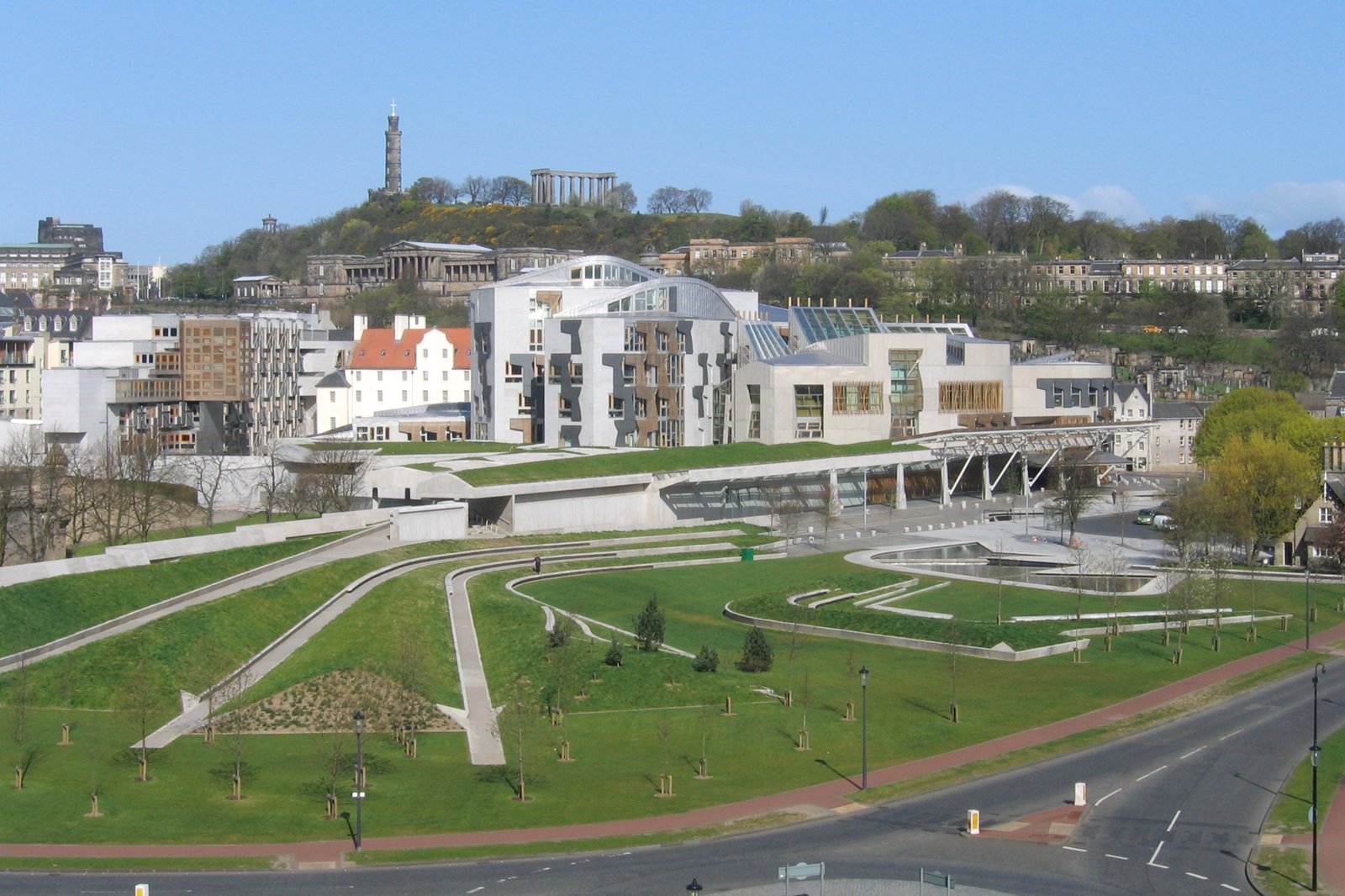 Democracy in action at the Scottish Parliament Building
The steel-and-glass Scottish Parliament building scooped up plenty of awards when it opened in 2004, as well as controversy due to being overdue and over budget. A tour around Enric Miralles's legacy shows off the angular Tower Buildings, upturned skylights and fanciful motifs.
Location: Edinburgh EH99 1SP, UK
Open: Monday–Saturday from 10am to 5pm, closed on Sundays
Phone: +44 131 348 5000
photo by Klaus with K (CC BY-SA 3.0) modified
Regal lodgings onboard the Royal Yacht Britannia
Now nestling on the waterfront at Leith is the one-time floating palace for the Queen and the Royal Family, used for state visits and holidays between 1935 and 1978. Take a peek at the Queen's bedroom and one of the Queen's Rolls-Royces in the on-board garage.
Location: Royal Yacht Britannia, Edinburgh, EH6 6JH, UK
Open: Usually, daily from 10am to 3.30pm, although hours vary by season.
photo by Craig Chew-Moulding (CC BY-SA 2.0) modified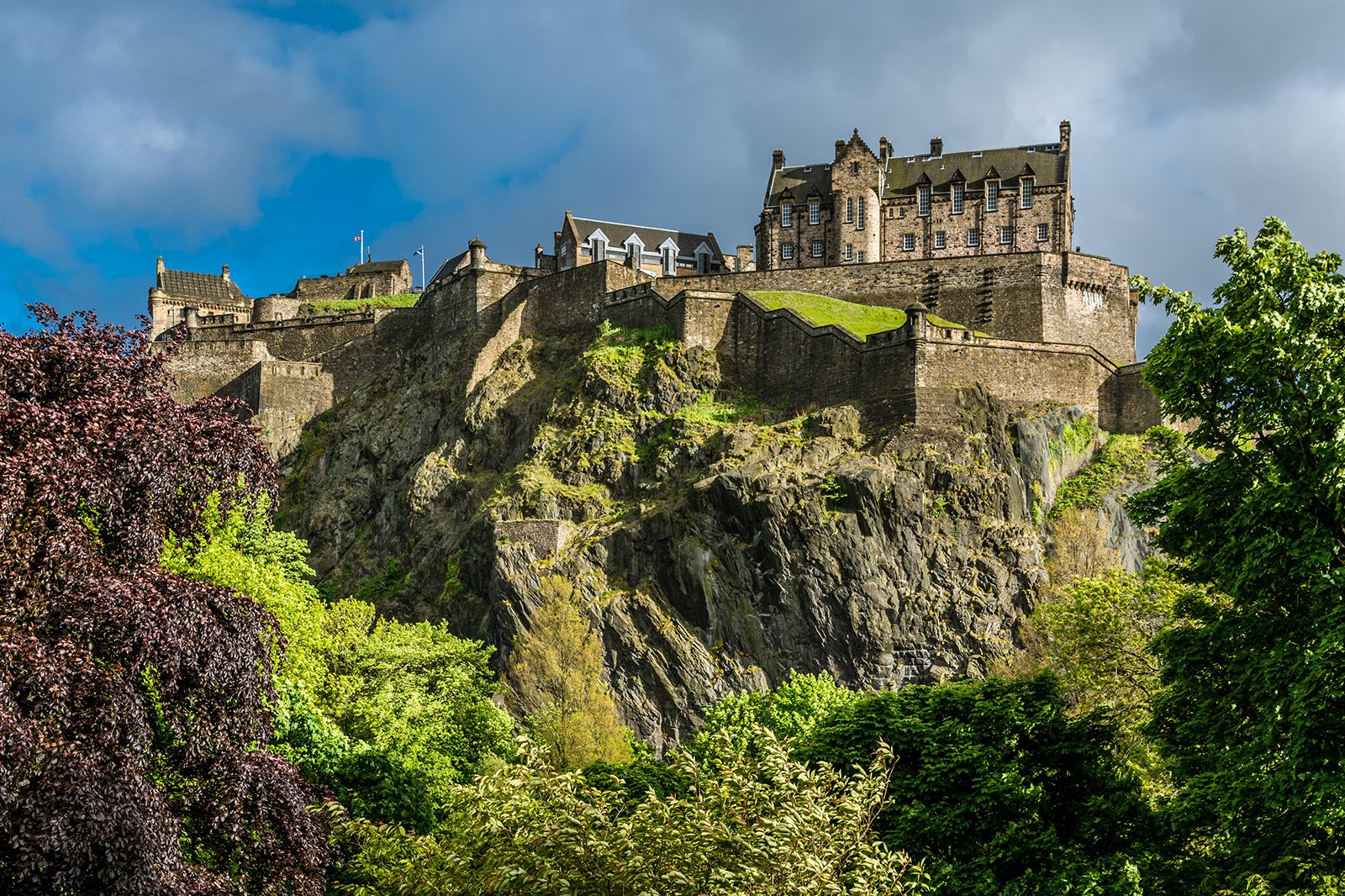 City history at Edinburgh Castle
Wherever you are in the city, this great medieval fortress perched on ancient volcanic rock is visible for miles. It's a microcosm of local history: this was the site of Mary, Queen of Scot's home, headquarters of Cromwell's invading army and today it hosts the military tattoo during the Edinburgh Festival. Buy tickets online during peak season.
Location: Castlehill, Edinburgh EH1 2NG, UK
Open: April–September from 9.30am to 6pm, October–March from 9.30am to 5pm
Phone: +44 131 225 9846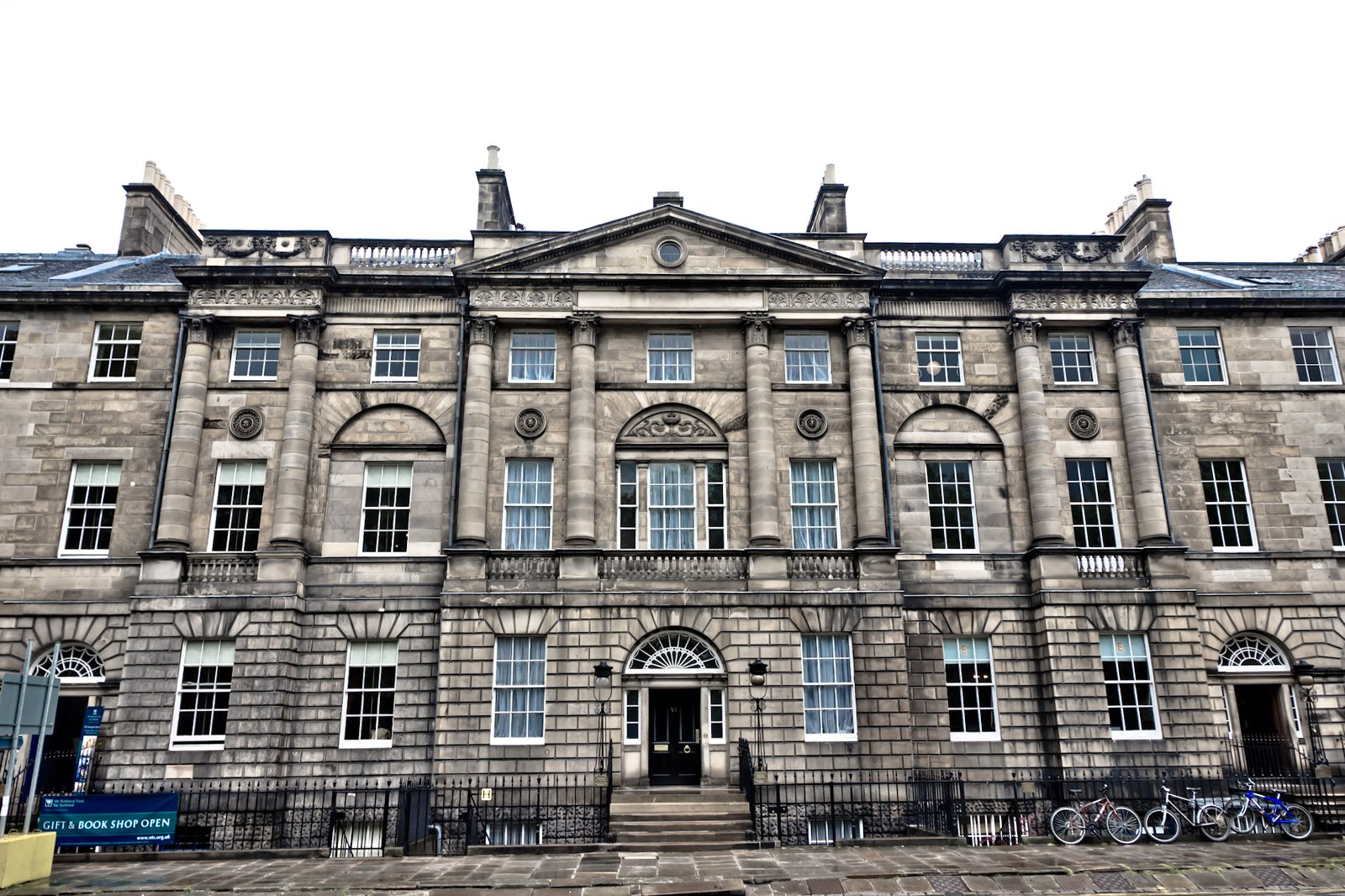 Behind the New Town scenery at the Georgian House
A fine representative of Georgian town planning and architecture, this 18th-century house design by Robert Adam has been preserved and reconstructed as a house museum. Step inside to see how the upper classes lived, with period furnishings, china and silver gracing its three floors.
Location: 7 Charlotte Square, Edinburgh EH2 4DR, UK
Open: Usually, from 11am to 4pm, although hours vary by season.
Phone: +44 131 225 2160
photo by Pelle Sten (CC BY 2.0) modified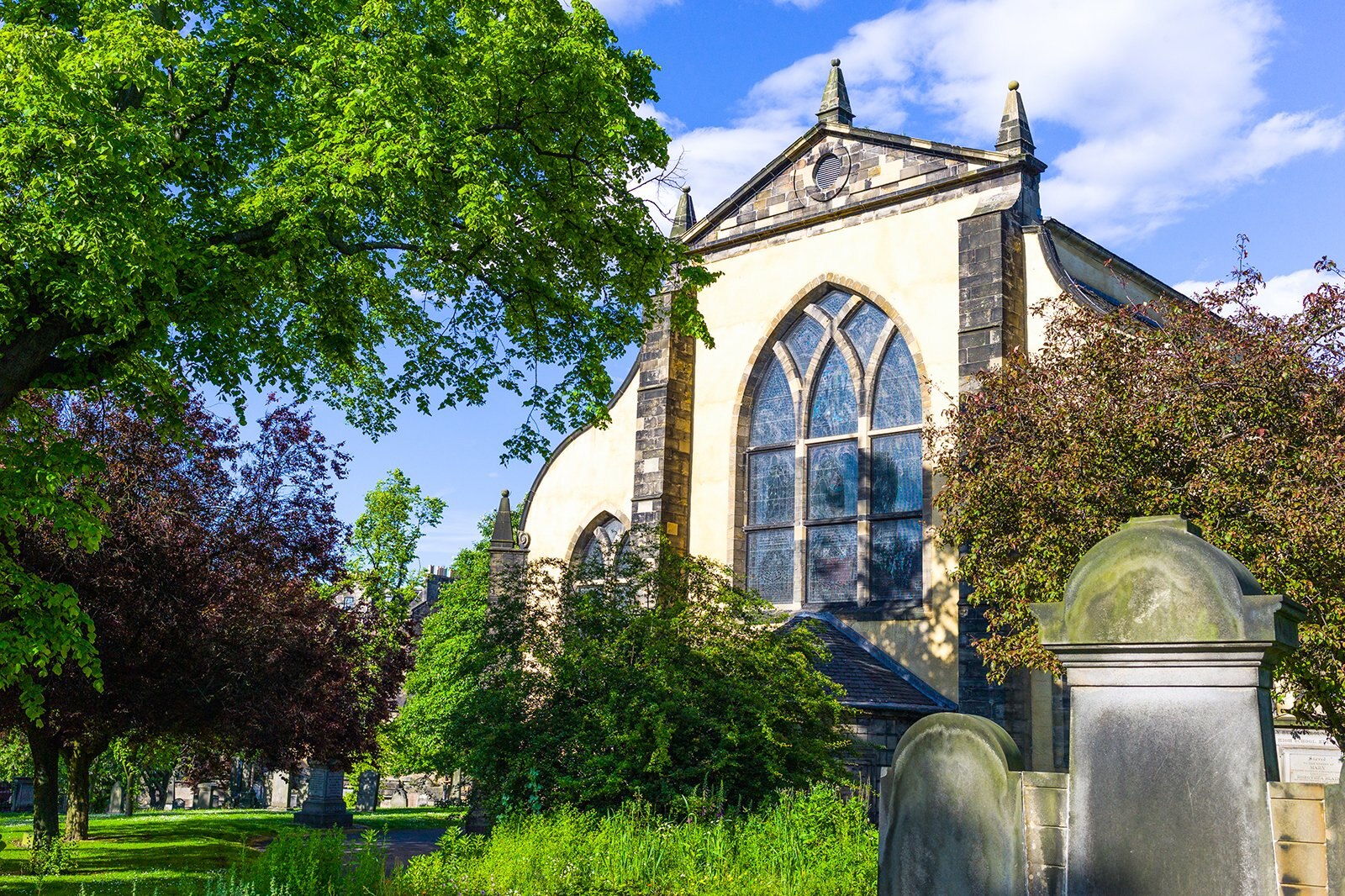 Ghostly encounters at Greyfriars Kirk
One of the Old Town's many resting places, this cemetery is said to be one of the most haunted in Britain, where ghosts, ghouls and poltergeists are – apparently – a common sighting.
Location: 26A Candlemaker Row, Edinburgh EH1 2QE, UK
Open: April–October: Monday–Friday from 10.30am to 4.30pm. November–March: Thursday from 10.30am to 3.30pm.
Phone: +44 131 664 4314