Edinburgh Travel Essentials
Useful Information to Help You Start Your Trip to Edinburgh
Our Edinburgh Travel Essentials lays out the essential information you need to help you plan your trip to one of the most popular destinations in Scotland. No matter how frequently you travel, some questions will always need answers: What's the weather like? How can I get from Edinburgh Airport (EDI) to my hotel? What currency and type of plug do I need?
We have all these answers plus other basic info about the best time to go, getting there, getting around, and a few useful travel tips. You'll also learn about the most popular landmarks in Edinburgh such as Edinburgh Castle, the Royal Mile, and the Georgian House. It's all compiled in this Edinburgh Travel Essentials. After reading this short and easy-to-read guide, you will be a little more prepared to start your trip to Edinburgh.
1
When is the best time to travel to Edinburgh?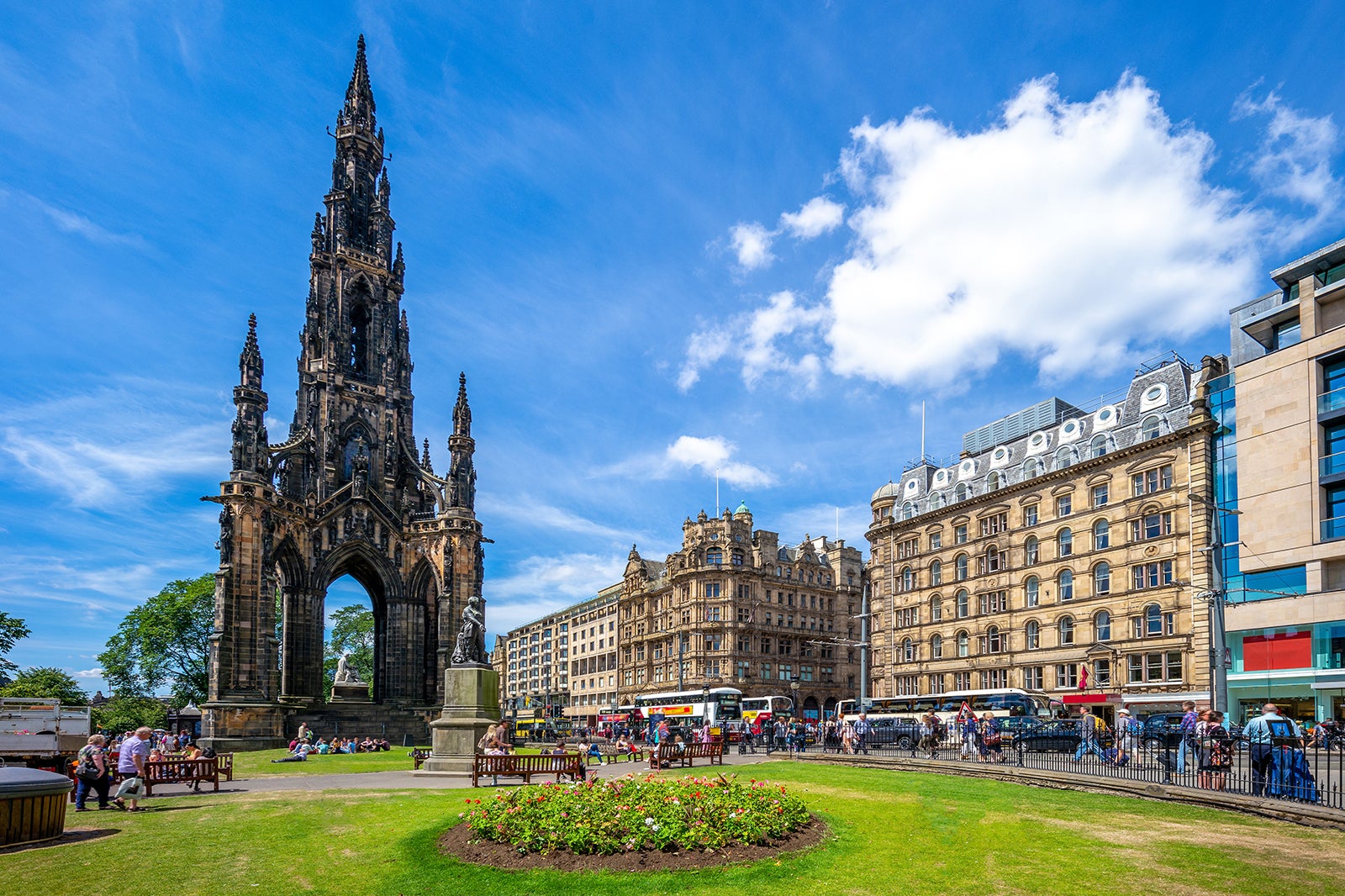 Edinburgh has a temperate, oceanic climate with cool summers and cool winters. Average temperatures range from 4°C in winter to 15°C in summer.
Due to its closeness to the sea, Edinburgh is more windy than rainy. On average, it rains 12 days per month from October to January and 9 days per month from February to September.
June–September is the warmest time of the year in Edinburgh, although even in the heat of summer, the temperature rarely exceeds 25°C. Tourism-wise, the busiest time of the year is from mid-June to end-August.
The best times to visit Edinburgh are in spring – from late-April to late-May – and autumn – from September to mid-October. Although hotels won't be as cheap as in off-season, you'll find better deals than in high season. These periods also offer mild weather and not-too-crowded sites.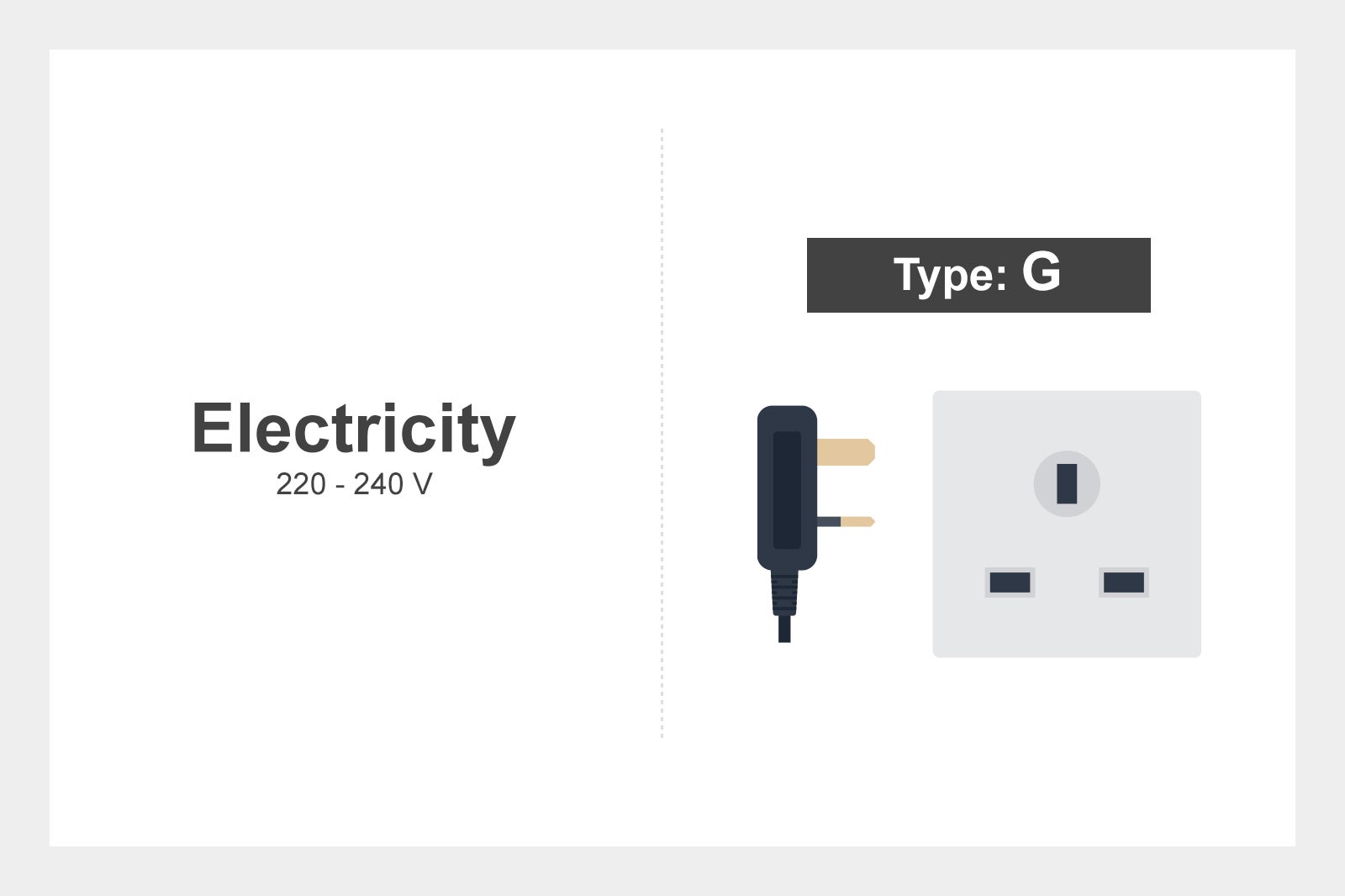 Plug type: G
Electricity: 220 - 240 V
Currency: Pound Sterling (£)
International dialling code: +44 (0)131
Emergency telephone number: 999
3
How to get to my hotel in Edinburgh?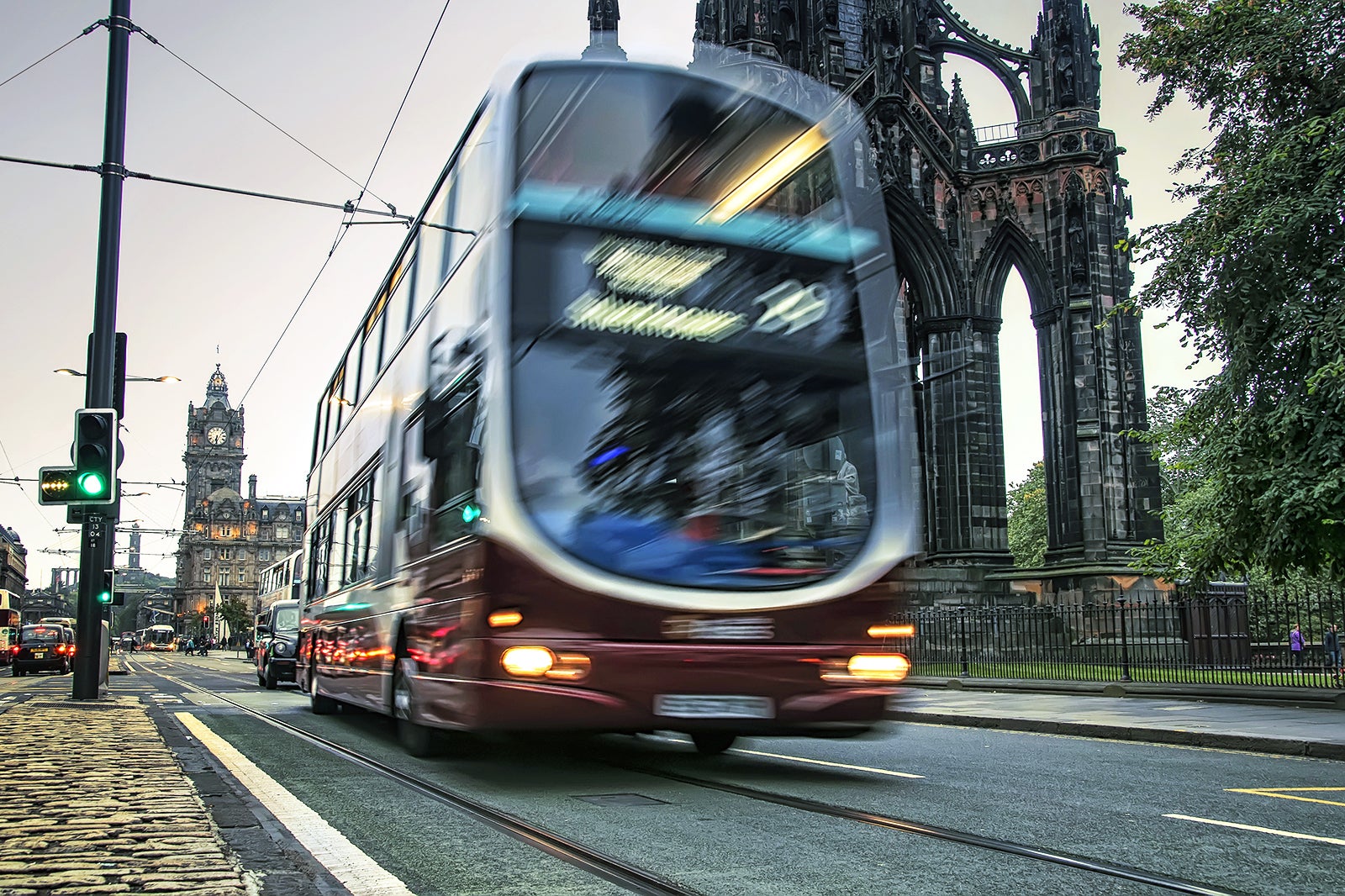 Edinburgh Airport is the main arrival hub of Edinburgh. The international airport serves flights from major destinations all around the world.
If you're already in the UK, you can also get there by train. Note that unless you depart from further cities than Glasgow, Liverpool, Newcastle, or Manchester, your trip will be more expensive by train than by low-cost flight.
If you're on a budget, travelling by coach is the most economical option to get to Edinburgh from any place in England. Companies such as National Express, Megabus, and Citylink offer comfortable buses at affordable rates.
Edinburgh Airport (EDI)
One of the busiest airports in the UK, Edinburgh Airport (EDI) is located 6 miles west of downtown Edinburgh. It has 1 runway and 1 terminal and is served by over 30 national and international airlines. The average driving time to the city centre is 25 minutes.
You can enjoy free Wi-Fi throughout the terminal for up to 2 hours. Below are ground transportation options available:
Taxicabs can be found on the ground floor of the car park building directly opposite the terminal. The Uber pick-up area is at the same place.
Bus stops are right outside the terminal. The Airlink 100 takes you right to the city centre. Tickets can be purchased on the bus with the exact amount in cash or by contactless payment.
Trams depart every 15 minutes from a station right outside the terminal. Get your ticket at the vending machines before boarding the tram.
The car rental centre is a short walk from the terminal building. You get there via the covered walkway next to the car park building facing the terminal. Major companies available include Alamo, Avis, and Hertz.
Getting to Edinburgh by train
The National Rail company can get you to Edinburgh from anywhere in the UK. The journey from London Kings Cross Station to Edinburgh Waverley railway station takes about 5 hours. It's not the most economical way of getting there, but it's comfortable and convenient.
Edinburgh Waverley railway station is right in the city centre, just north of the Old Town. Once here, you can get to your hotel by bus, tram, taxi, or Uber. Car rental agencies such as Europcar and British Rental Car have offices at the train station.
Getting to Edinburgh by coach
Many coach companies including National Express, Megabus, or Citylink, among others, can take you to Edinburgh from anywhere in the UK. Rates are affordable, often at 1/3 of the price of a train ticket. It might not be the swiftest, though – expect a 10-hour journey from London.
Find Edinburgh Bus Station on Elder Street in the city centre. From there, you can catch a bus, the tram, a taxi, or call a Uber to get to your hotel. Car rental agencies are also available around the bus station.
4
How to get around Edinburgh?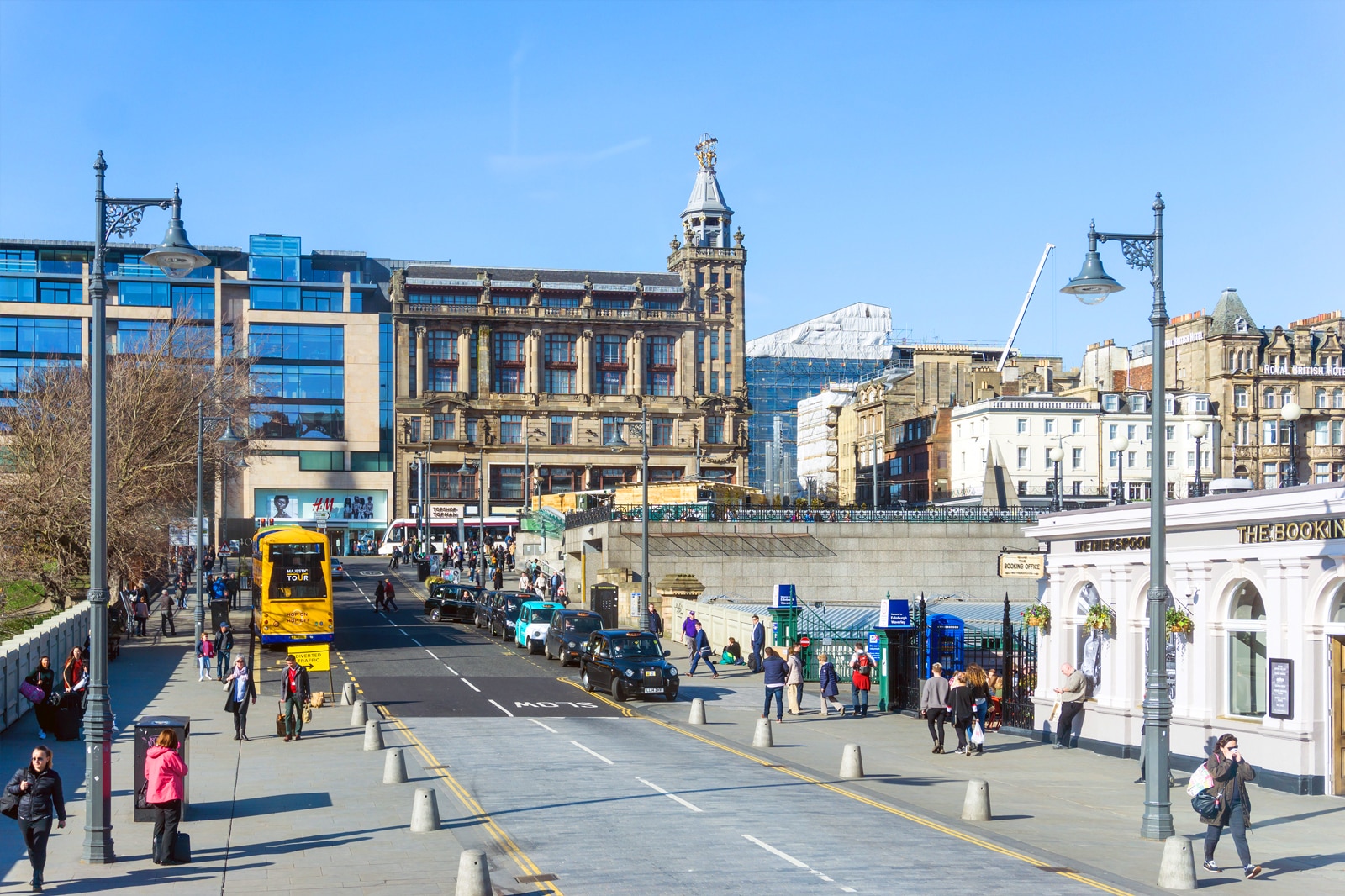 Travel tips
The most pleasant way to explore Edinburgh city centre – the Old Town – is on foot. You'll find many landmarks within a 1-mile radius around Waverley Railway Station, such as Edinburgh Castle, the National Museum of Scotland, and Calton Hill. The city centre is also home to a good range of dining, shopping, and nightlife entertainment options.
Cycling is a great way to get around Edinburgh – it's a very bike-friendly city. For longer journeys, the city's transport services are as efficient as they're affordable. Bus and tram networks help you to go anywhere in Edinburgh.
Travelling by bus in Edinburgh
Lothian is the main bus company in the capital city of Scotland. Its bus routes cover an expansive network throughout the city and its outskirts. Bus tickets are purchased directly on the bus. Note that you need to have the exact amount in cash or can pay contactless. Buses operate until the wee hour, so you can safely enjoy a drink at one of the many pubs downtown.
You can also find hop-on, hop-off buses on Waverley Bridge, right next to the railway station.
Travelling by tram in Edinburgh
Edinburgh tram has a single north-south line that goes through the city centre. It connects the international airport and York Place, with 14 stops in between. From Edinburgh Castle to Murrayfield Stadium to the Scott Monument, and more, you can find many landmarks along the way.
Taking a taxi in Edinburgh
Many taxi and black cab companies operate in Edinburgh. City Cabs (+44 (0)131 228 1211), Capital Cars (+44 (0)131 777 7777), and Central Taxis (+44 (0)131 229 2468) are just a few of them. Over 80 taxi ranks can be found throughout the city. You can hail a taxi on the street unless a taxi rank is available nearby.
Most cabs in Edinburgh accept payment by credit card. Uber, Hailo, and MyTaxi are a few of the apps that you can use to hail a cab in Edinburgh.
Cycling in Edinburgh
In summer, a pleasant way of exploring Edinburgh is by bicycle. The city is very bike-friendly and hosts over 45 miles of off-road trails as well as designated cycling lanes on most of its major roads.
For hiring a bike, check out companies such as Biketrax (+44 (0)131 228 6633), Eastside Bikes (+44 (0)131 466 1740), and Leith Cycle Co. (+44 (0)131 467 7775), just to name a few.
Hiring a car in Edinburgh
Driving is not the best option for getting around Edinburgh. Most of the attractions and landmarks are within the city centre. The city is often congested, and parking lots are scarce and expensive. Buses and trams are far more recommended options for exploring Edinburgh. Alternatively, you may use a taxi on some occasions.
5
What are the main annual events in Edinburgh?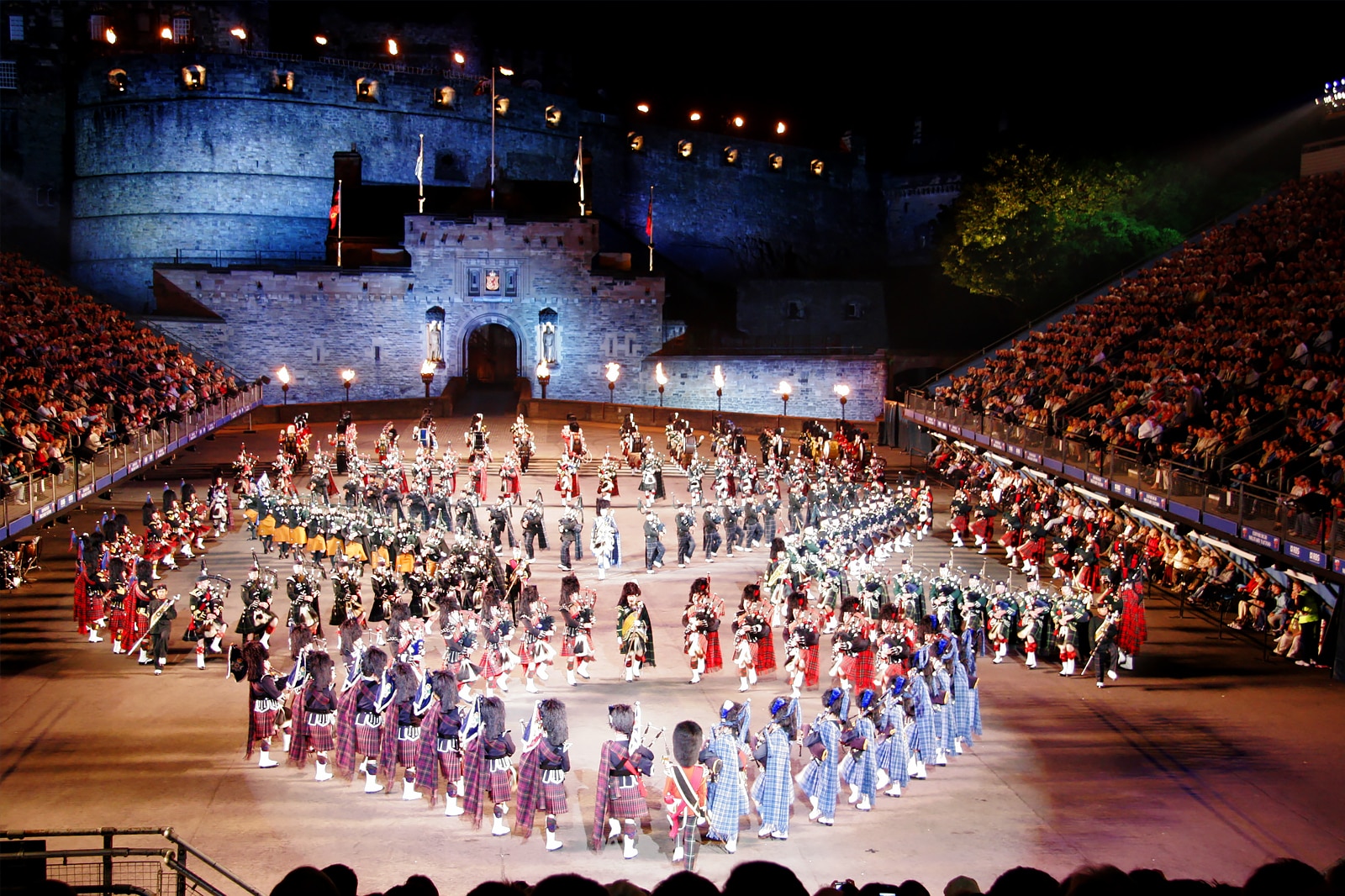 The Edinburgh Festival Fringe
What: One of the world's biggest arts festivals spanning 25 days in August. This major event presents all forms of arts, from theatre and exhibitions to cabaret and dance.
When: August
Where: At over 300 venues throughout Edinburgh
Ceilidh Culture
What: Discover Ceilidh Culture at this festival, held since 1951. A showcase of local folk music, dance, and storytelling gives you the chance to catch a glimpse of traditional Scottish culture.
When: March–April
Where: Various locations across Edinburgh
Edinburgh Jazz and Blues Festival
What: Attracts music aficionados since 1978 by hosting popular bands from Scotland and all around the world. Teddy Wilson, Sheila Jordan, and the Van Morrison band have performed at the festival.
When: July
Where: Various venues across Edinburgh
6
What are the main landmarks in Edinburgh?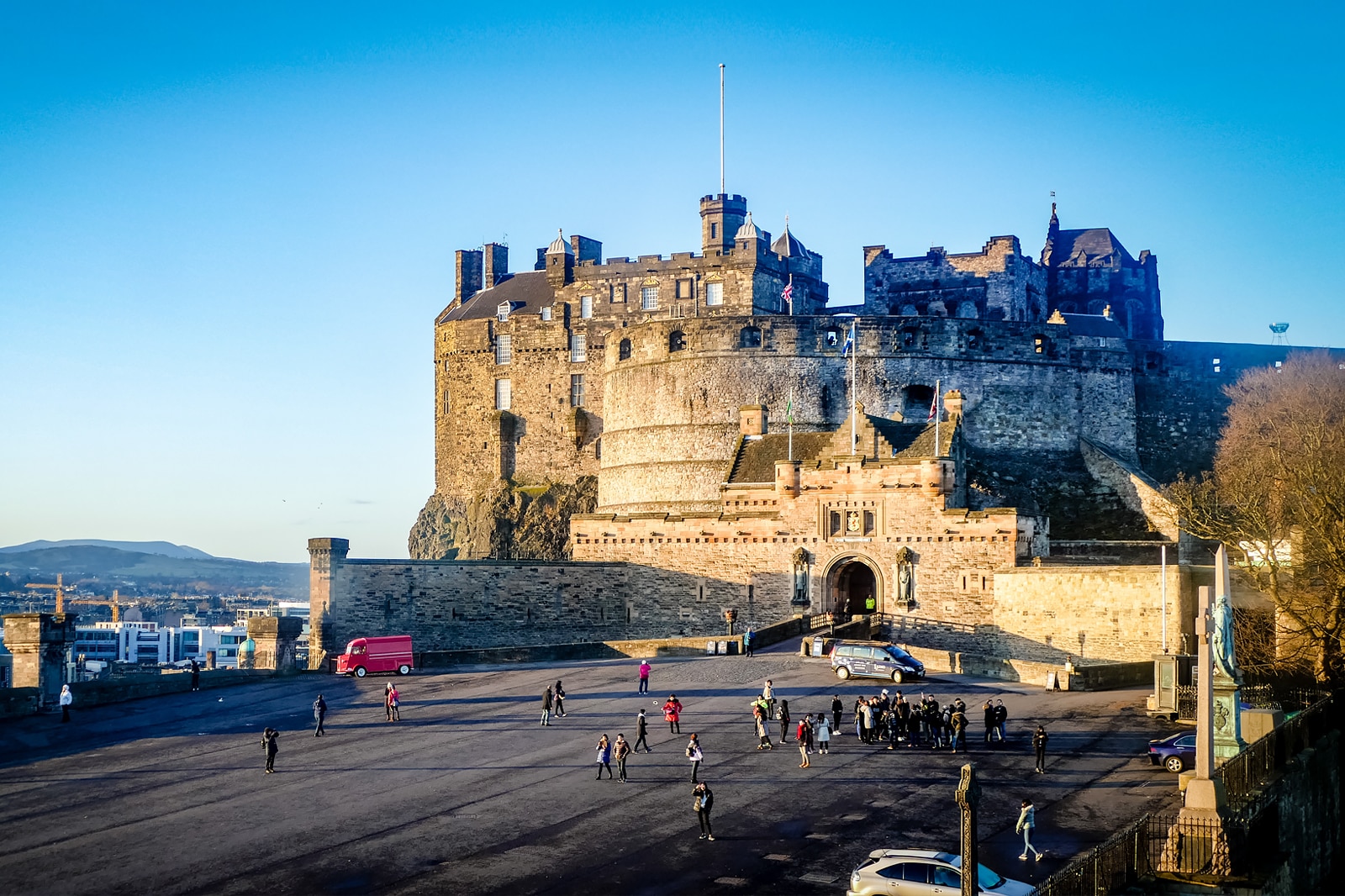 Edinburgh Castle
Among the oldest castles in the UK, that's witnessed daring night sieges and fierce battles against the English over a millennium, and offers stunning views from atop Castle Rock.
The Royal Mile
A steep street in Edinburgh Old Town that's a hive of activity with historic monuments, souvenir shops, quaint pubs scattered in between.
The Georgian House
An 18th-century house on Charlotte Square which has been preserved and reconstructed as a house museum and serves as a fine representative of Georgian architecture.
Greyfriars Kirk
Greyfriars Kirk is one of the Old Town's many resting places, which is also said to be one of the most haunted places in Britain.
Back to top