Lisbon Travel Essentials
Useful Information to Help You Start Your Trip to Lisbon
Our Lisbon Travel Essentials lays out the essential information you need to help planning your trip to the capital city of Portugal. No matter how frequently you travel, some questions will always need answers: What's the weather like? How can I get from the airport to my hotel? What currency and type of plug do I need? We have all these answers plus other basic info about the best time to go, getting there, getting around, and a few useful travel tips.
It's all compiled in this Lisbon Travel Essentials. After reading this short and easy-to-read guide, you will be a little more prepared to start your trip in Lisbon.
1
When is the best time to travel to Lisbon?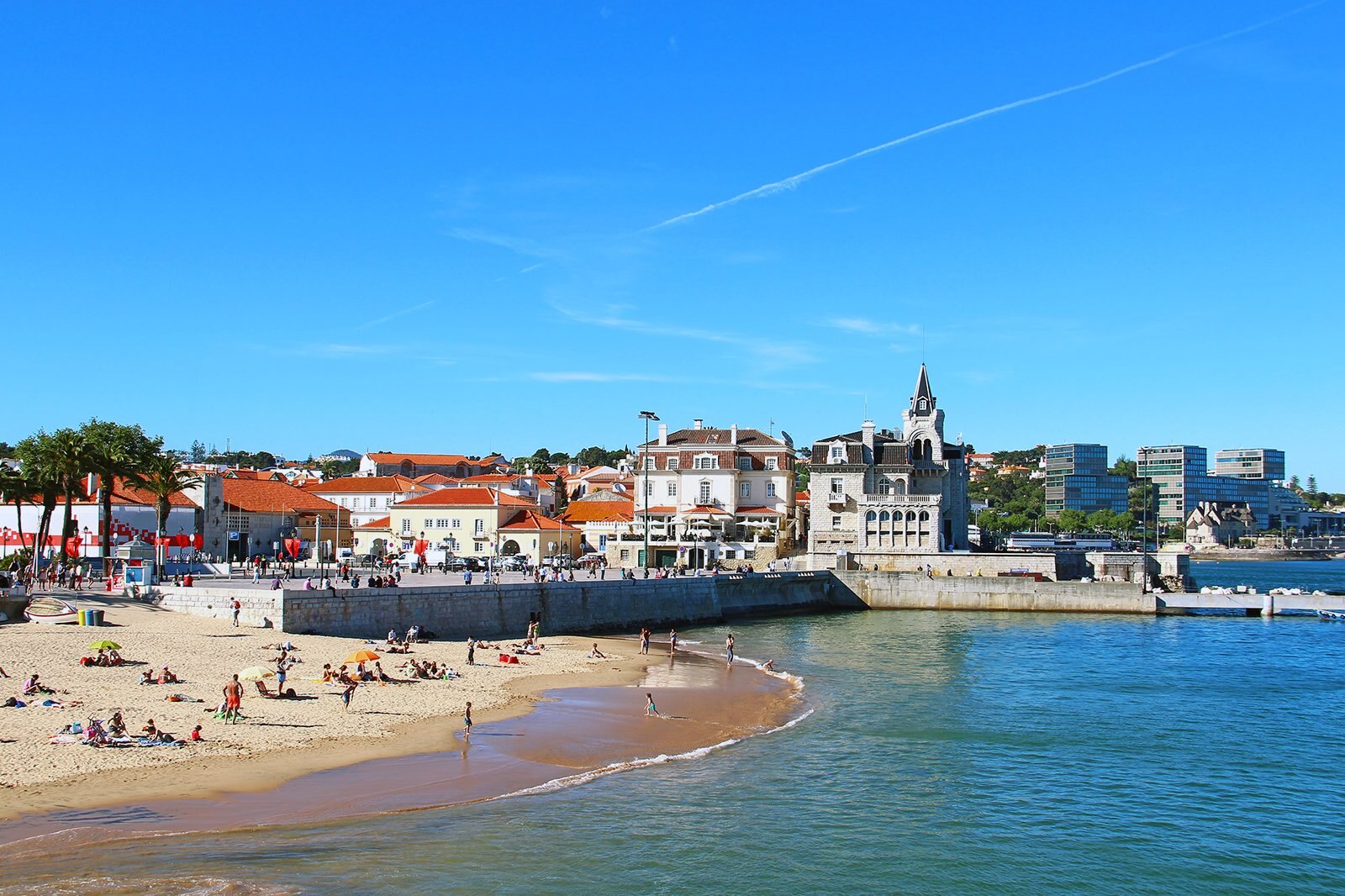 Lisbon has a Mediterranean climate, with average temperatures ranging from 11°C in winter to 24°C in summer.
The rainiest time of the year is between October and April, with an average of 13 rainy days per month.
The hottest time of the year is between April and November.
June–August is the most popular time to visit Lisbon, but it's peak season, so hotel and flight prices rise accordingly.
March–May and September–October are great times to visit Lisbon. The weather and temperatures are pleasant, you'll avoid the summer crowds, and hotel and flight prices are more affordable. It's best to pack an umbrella, though, just in case.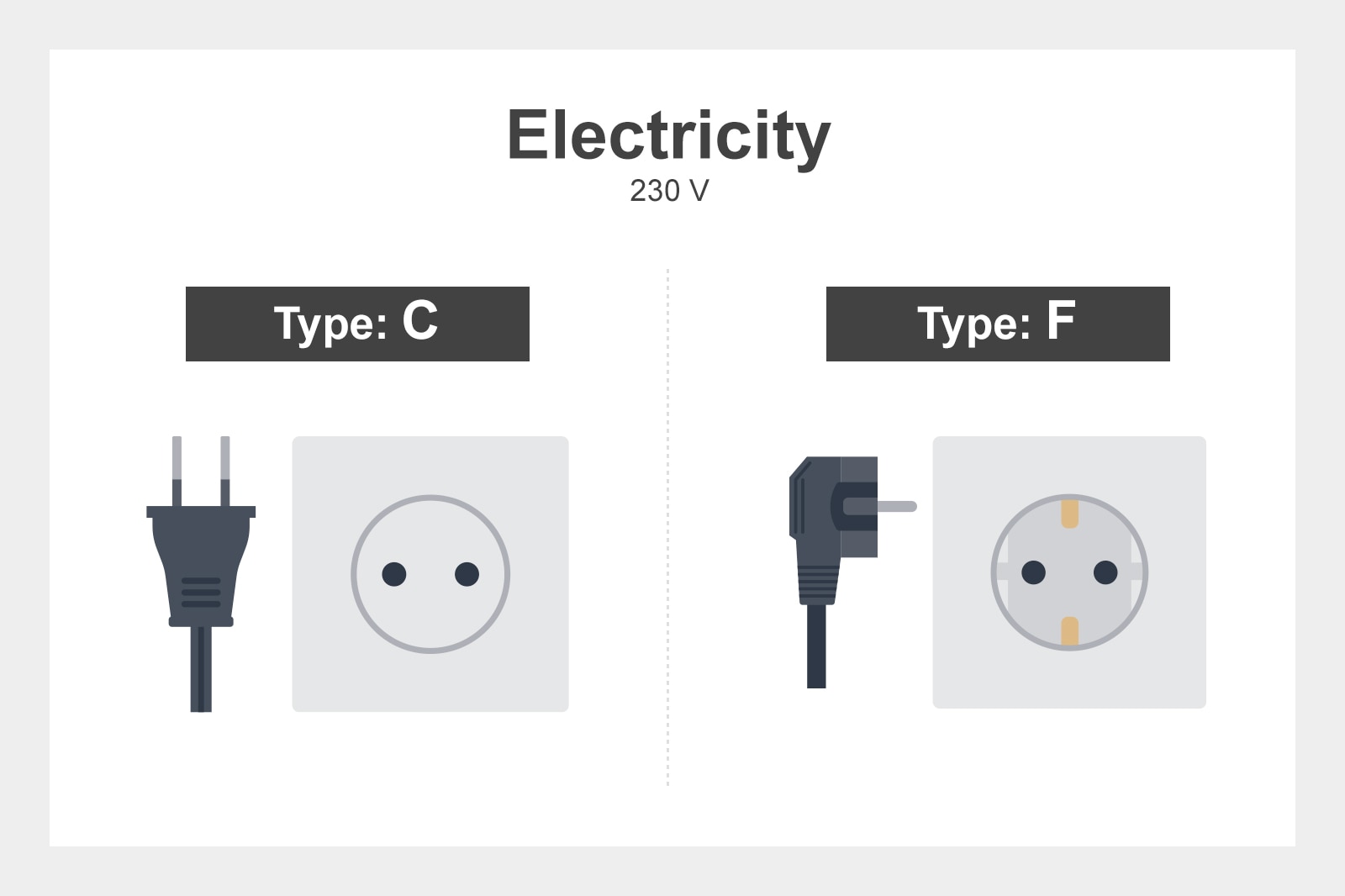 Primary languages: Portuguese
Plug types: C and F
Electricity: 230 V
Currency: Euro (€)
International dialling codes: +351 21
Emergency telephone number: 112
3
How to get to my hotel in Lisbon?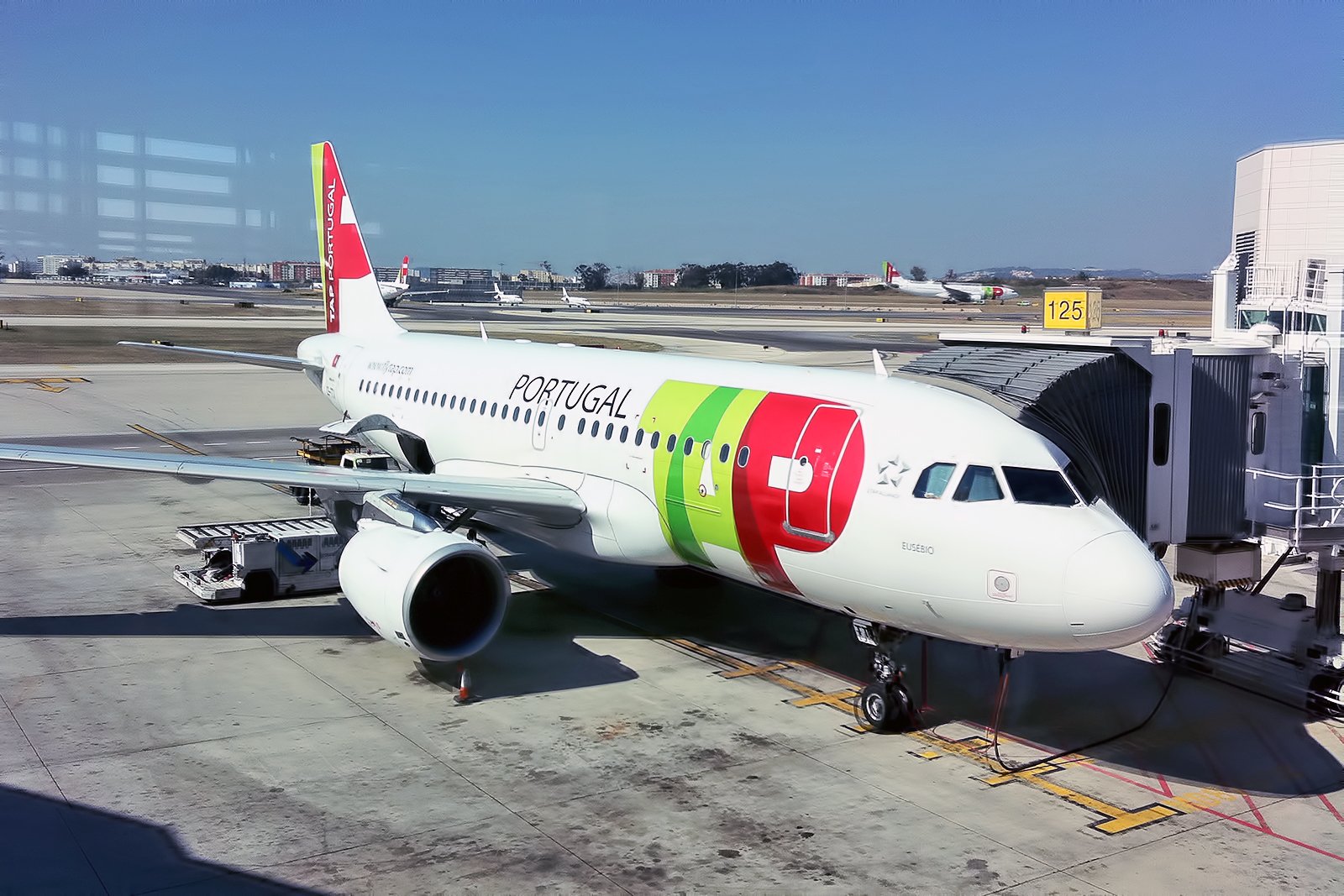 Lisbon Portela Airport
Also known as Humberto Delgado Airport, Lisbon Portela Airport sits 6 km north of the city centre. As the country's largest airport and the main international gateway, Lisbon Airport has 2 passenger terminals served by 1 runway. The terminals are home to a good choice of dining and shopping options as well as facilities like free Wi-Fi, banking and currency exchange services. There are several transfer options to reach Downtown Lisbon:
A taxicab takes around 15–20 minutes. Taxi ranks can be found outside the Arrivals hall.
The metro takes around 20–30 minutes. The metro station is next to the Arrivals hall of Terminal 1. You'll have to take the free shuttle bus to get there if you arrive at Terminal 2. Note that you may have to queue for a while for the ticket vending machines. Locals may offer to help get you a ticket faster, but they'll expect a tip.
The Aerobus takes around 15–20 minutes. The bus stops are right outside the Arrivals hall. Aerobus Line 1 goes to Rossio train station and Comércio Plaza. Line 2 goes to José Malhoa Avenue and Sete Rios railway station.
Car rental agencies can be found within the terminals.
If you come to Lisbon by train
Lisbon has 4 main railway stations connected to different cities in the country. Santa Apolonia, Rossio, Barreiro and Cais do Sodré are more likely to be your arrival point in the city, depending on the place you come from. From any of them, you can get to your hotel by taxi, bus, metro or rental car.
photo by Andrew Nash (CC BY-SA 2.0) modified
4
How to get around Lisbon?
Travel tips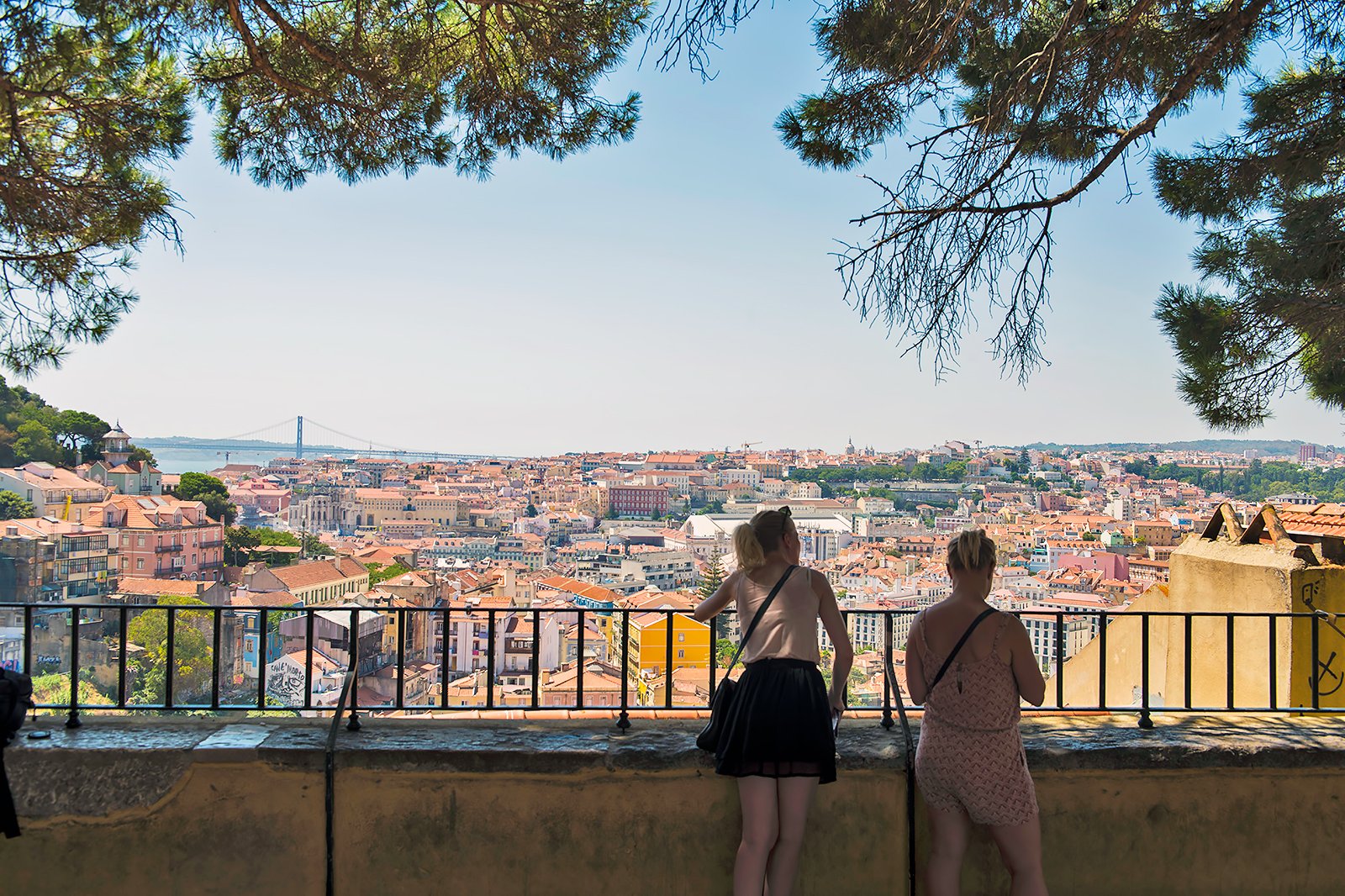 Covering roughly 4 sq km, Lisbon city centre is compact enough to be explored on foot. You'll find many landmarks and attractions within walking distance of each other, such as the Alfama district, Comércio Plaza, and São Jorge Castle, among others. The city centre is also home to a great choice of dining, shopping and nightlife entertainment options. For longer journeys – to the Belém Tower or to the Oceanarium, for instance – Lisbon has a range of public and private transport services.
5
Carris – Public transport networks
Carris is in charge of public transport in Lisbon. It operates 78 bus lines, 5 tram lines and 4 funiculars that allow you to get almost anywhere in the city. There's a wide range of convenient ticketing options.
A combined Carris/metro ticket is valid for 60 minutes.
1-day combined Carris/metro tickets are available.
Children under 12 years old travel for free when accompanied by a paying adult.
You can use a rechargeable Zapping Card.
Tickets/cards can be purchased/reloaded at Carris offices, in post offices, at Payshop agents and at ATMs.
Tickets are more expensive when purchased directly on the bus/tram.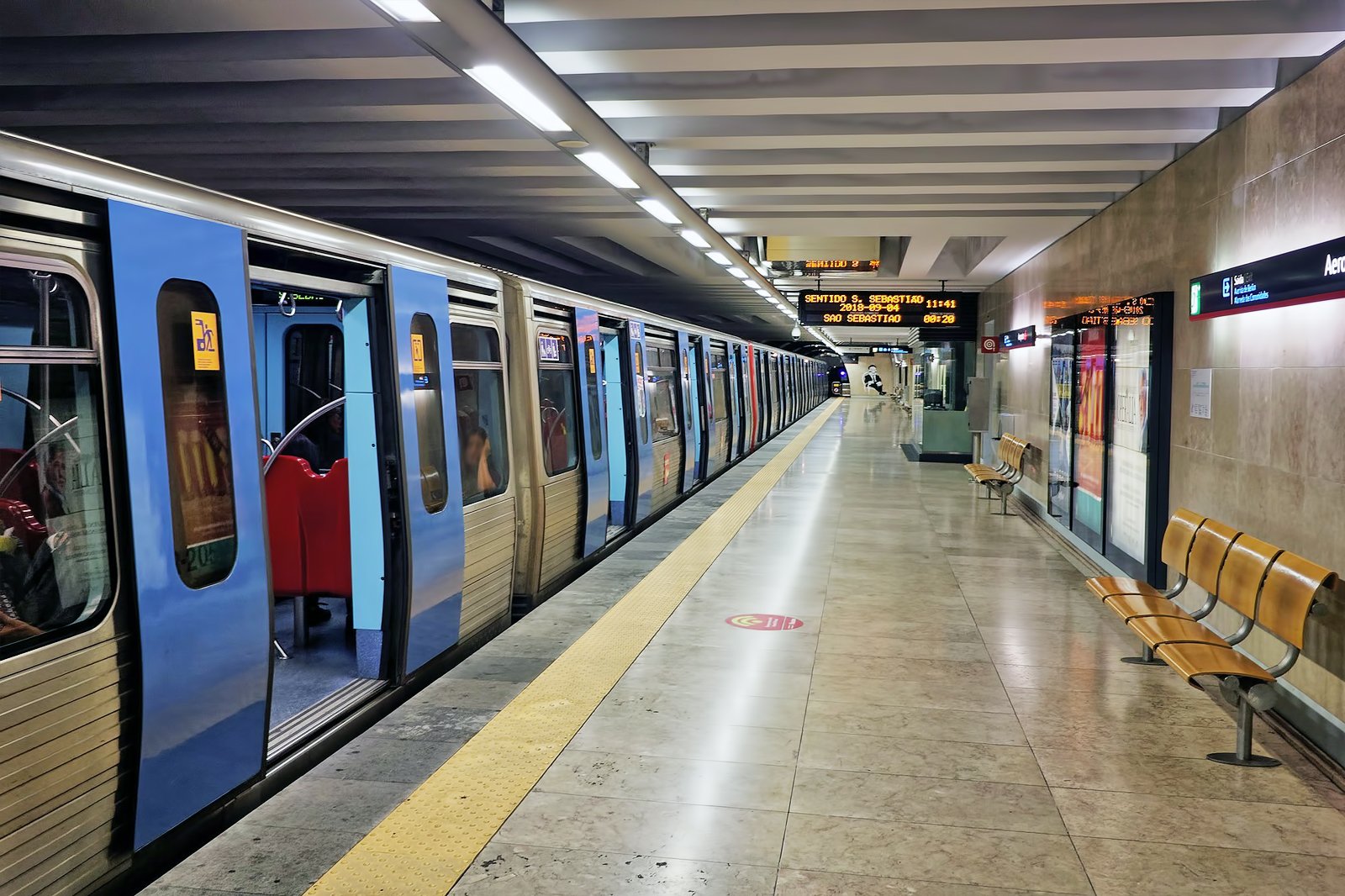 The Lisbon metro is state-run. Reliable, convenient and affordable, it's a very popular mode of transportation in the capital city of Portugal. There are 4 lines that crisscross the city centre and stop by the main railway stations and many places of interests. Using a rechargeable Zapping Card is a good option as it permits you to use all public transport in the city and helps you skip the queues at the ticket machines in metro stations.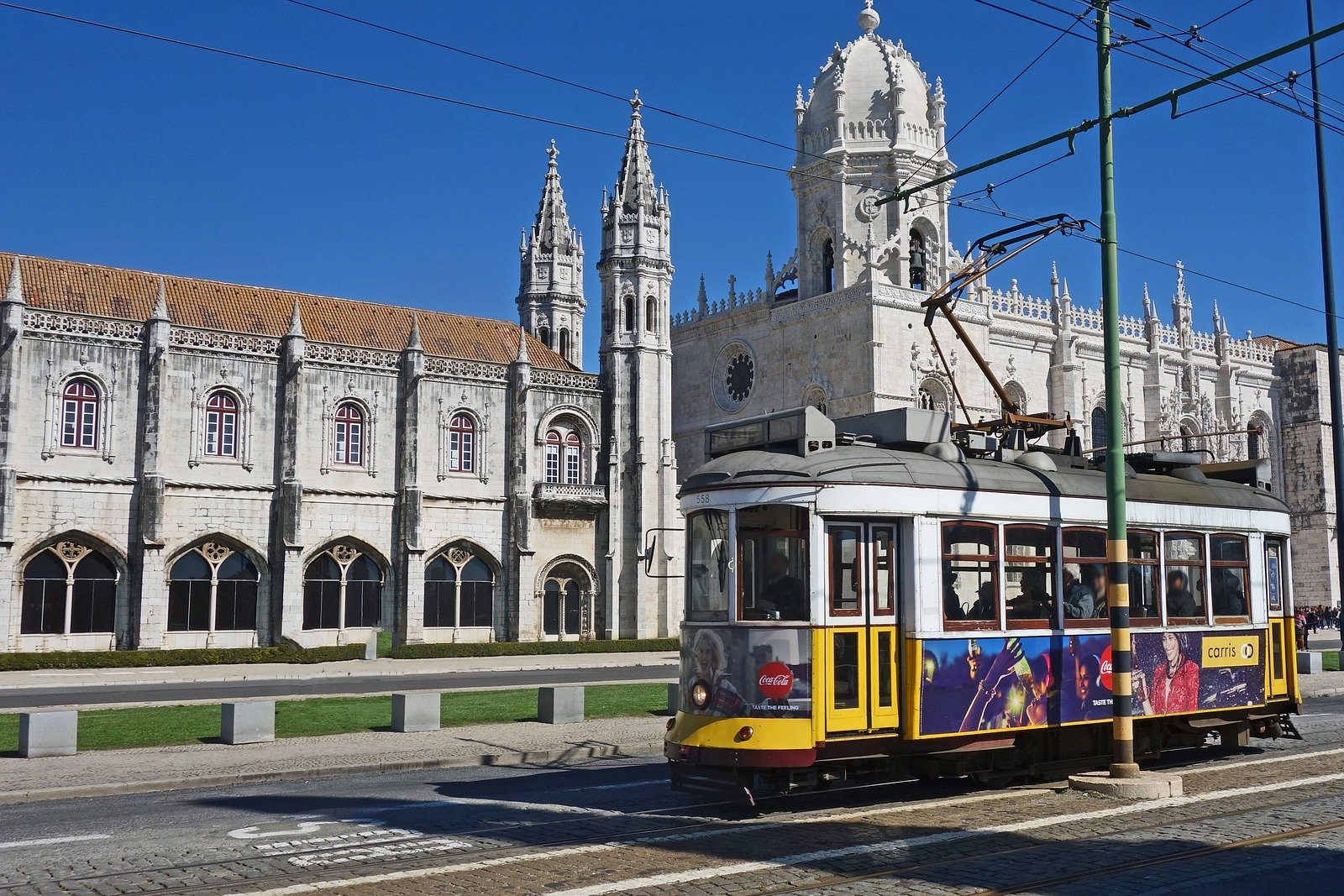 Purchasing a Lisboa Card is a good move if you plan to visit the city's main places of interest. Valid for 24, 48 or 72 hours, it gives you free or discounted entry to many attractions and museums and unlimited use of public transport, including Carris networks and the metro. It can be purchased online and picked up on arrival at the airport, at the Lisboa Welcome Centre and at the Foz Palace.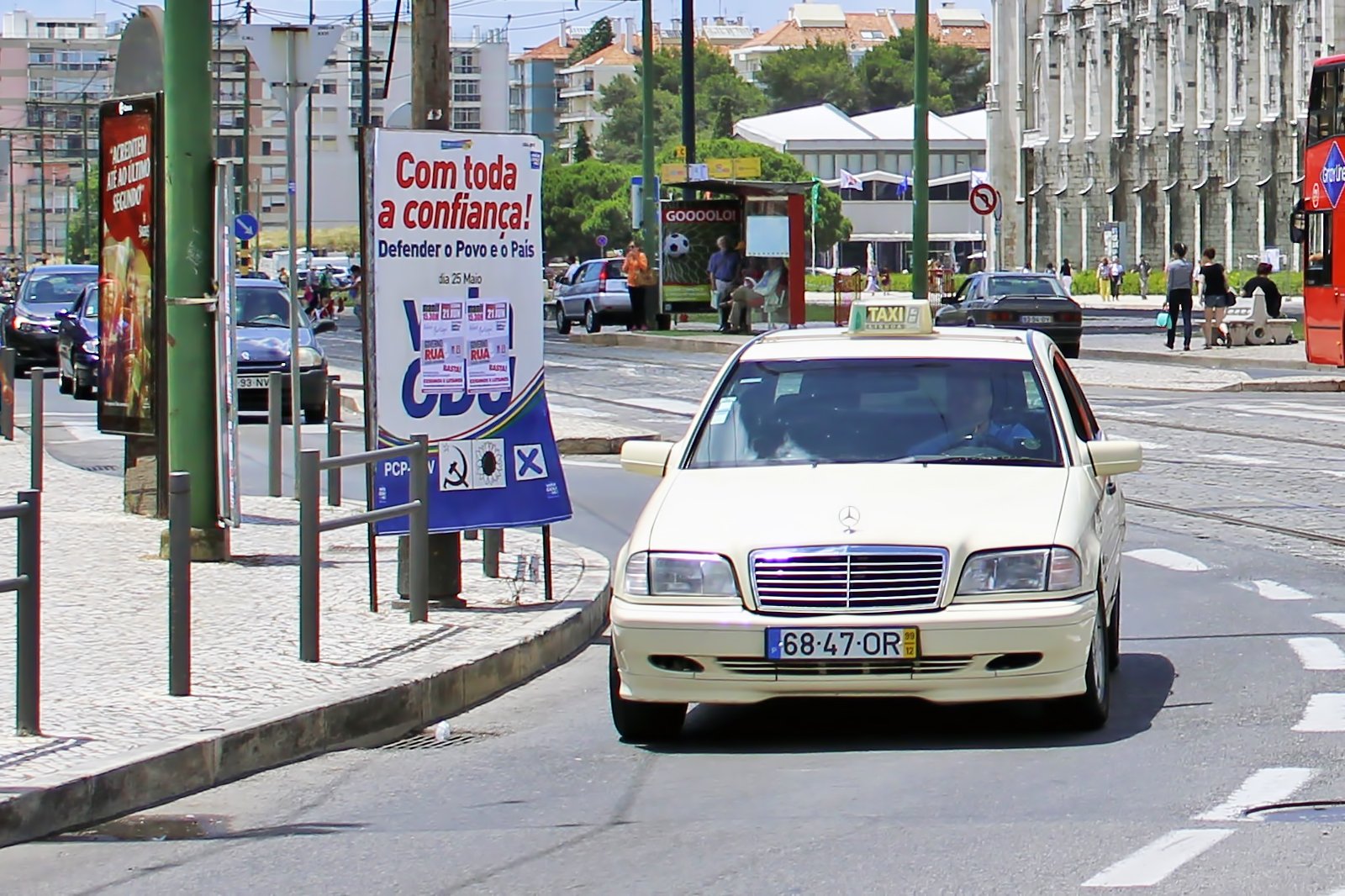 Taxis can be hailed on the street in Lisbon. They usually are painted in black and green. All taxi drivers are registered. There are cab stands in the city centre, outside many hotels and near the main attractions.
Rates are higher at night – from 9pm to 6am – and on weekends.
You can directly call popular companies such as Cooptáxis (021 793 2756) or Radio Taxis Lisboa (021 811 9000), just to name a couple.
You can also use apps such as MyTaxi.
Taxis usually accept the payment of the fare by credit card, but it's better to ask the driver before you get in.
You usually get a receipt at the end of the ride.
If you don't speak Portuguese, have your address written down and ready to show the driver.
It's not common to give a tip to taxi drivers in Portugal, but you can round up the bill if you're happy with the service.
9
Cycle around Lisbon with Gira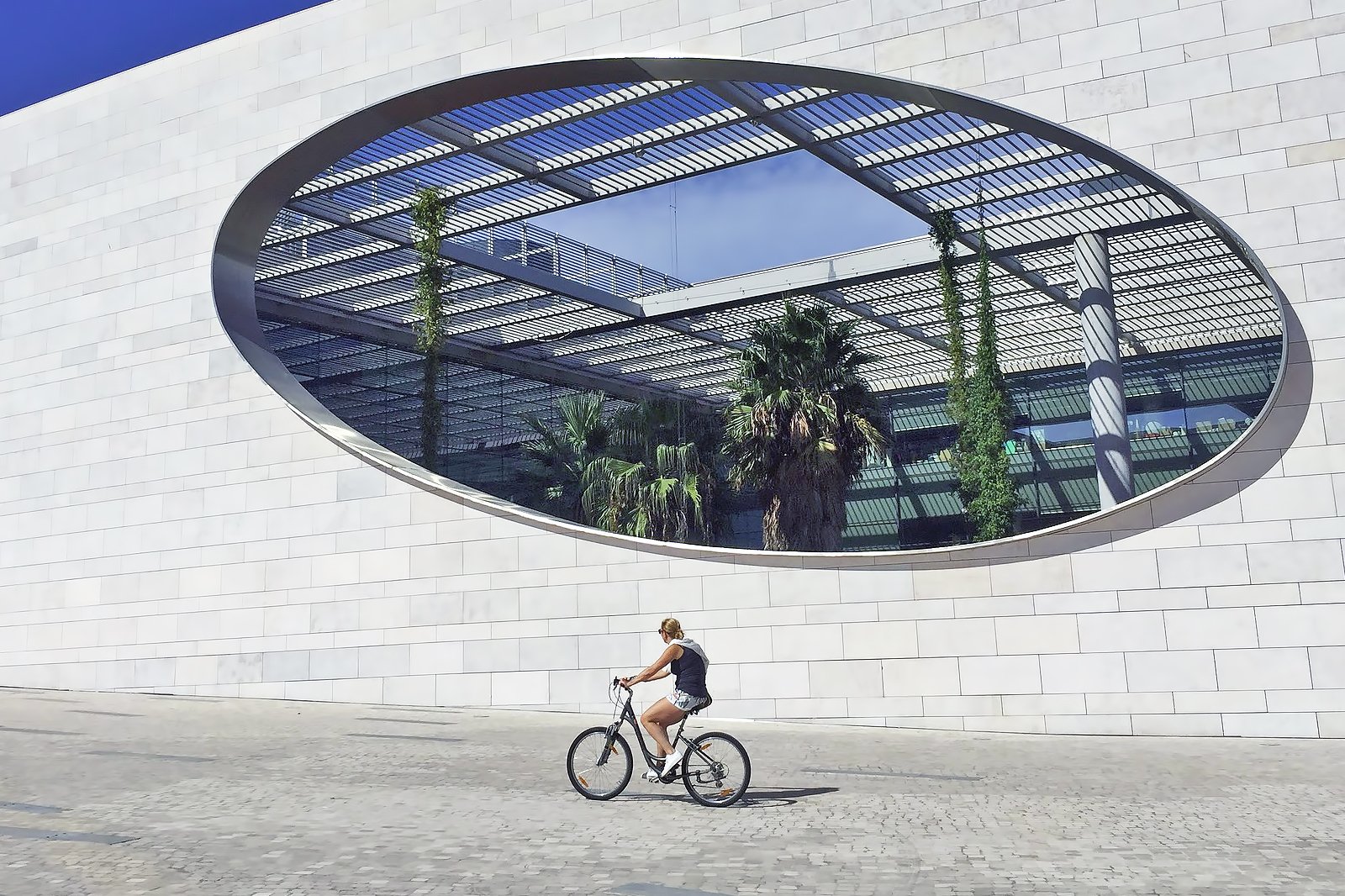 Lisbon has a bike sharing scheme named Gira. Operated by the municipality, 2 types of bikes are available: classic and electric. You just need to download the app, find a bike and off you go.
10
What are the main annual events in Lisbon?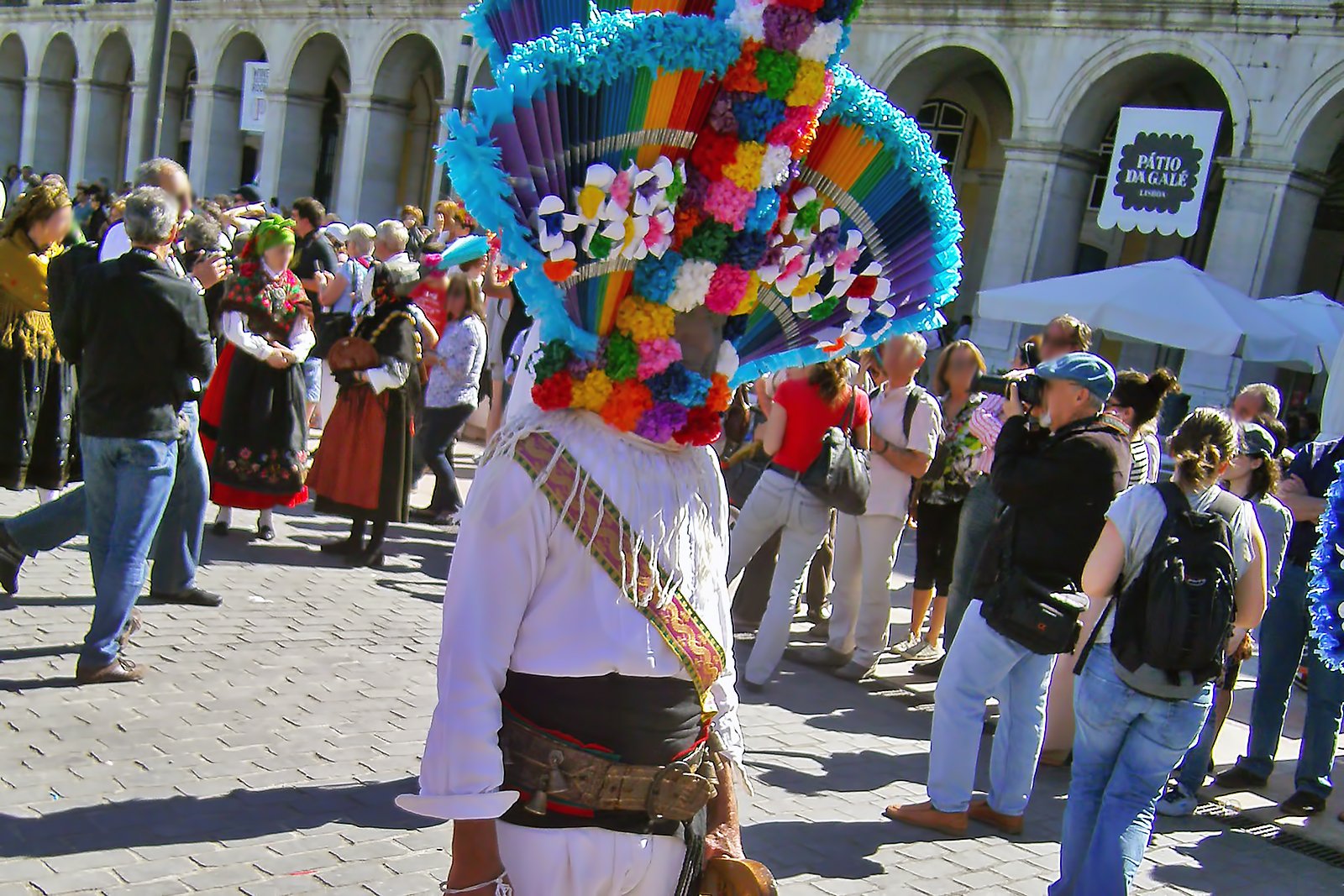 Lisbon Carnival
What: Lisbon Carnival is a slightly smaller version of the world-famous Rio de Janeiro Carnival. Expect glitzy costumes, street parades and a lot of fun.
When: Late February–early March
Where: Parque Nações, Torres Vedras and Sesimbra
Super Bock Super Rock
What: Super Bock Super Rock is one of the largest rock music festivals in Portugal. Expect big sounds and loads of street food and beer in the warm summer of Lisbon.
When: July
Where: Lisbon's eastern waterfront area, near Parque das Nações
Festival dos Oceanos
What: Festival dos Oceanos is a 2-week cultural event that showcases live theatre, concerts, street performances and more.
When: August
Where: On the seafront between Parque das Nações and Belém
photo by kstolzenbach (CC0 1.0) modified
Back to top