10 Best Things to Do in Warsaw
What is Warsaw Most Famous For?
Warsaw is an intellectual feast that's rich with history and full of charm. The city invites you to look past its gritty past, which saw much of the place flattened during the Second World War. Instead, you can enjoy a fresh, reformed and reinvented destination in the heart of Poland.
As you move through its streets, you'll be struck by the versatility of Warsaw. Skyscrapers and luxury retail outlets neighbour museums and libraries in a space that feels both cosmopolitan and yet rather raw. Charged with an electrifying and regenerative energy, this city is the perfect weekend break. If you're ready to fall in love with the revived 'Paris of the East', take a look at the top things to do in Warsaw.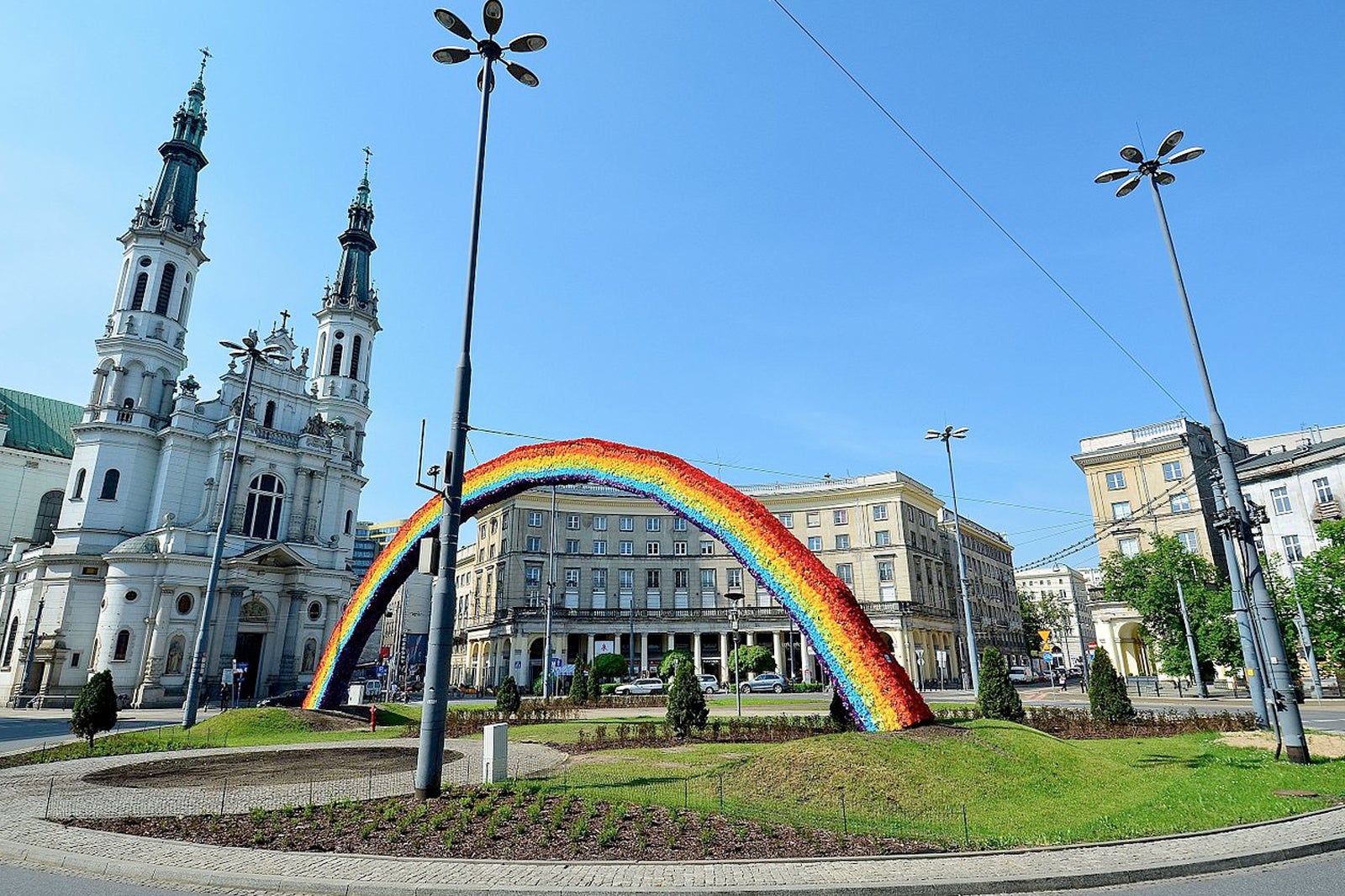 Start the day at Plac Zbawiciela
Grab a coffee in Saviour Square
Nicknamed as 'Hipster Square', Plac Zbawiciela sits slap bang in the middle of Warsaw and makes for the perfect starting point on your Polish adventure. As a centrally located hub of culture, boutiques and culinary finds, wake up with a gentle wander around the quaint cafés, hipster restaurants and cult pubs that reside in this historical area.
Sip on a cup of strong Polish coffee and grab a bite to eat as you watch people stroll on by while also admiring the artwork that graces the walls. In the middle of the square sits a roundabout, which has played host to many political artworks and banners over the years, including a striking LGBT rainbow. And the cornerstone of this iconic square? A laid-back community venue and trendy space called Plan B, which offers live jazz and rock music.
photo by Adrian Grycuk (CC BY-SA 3.0) modified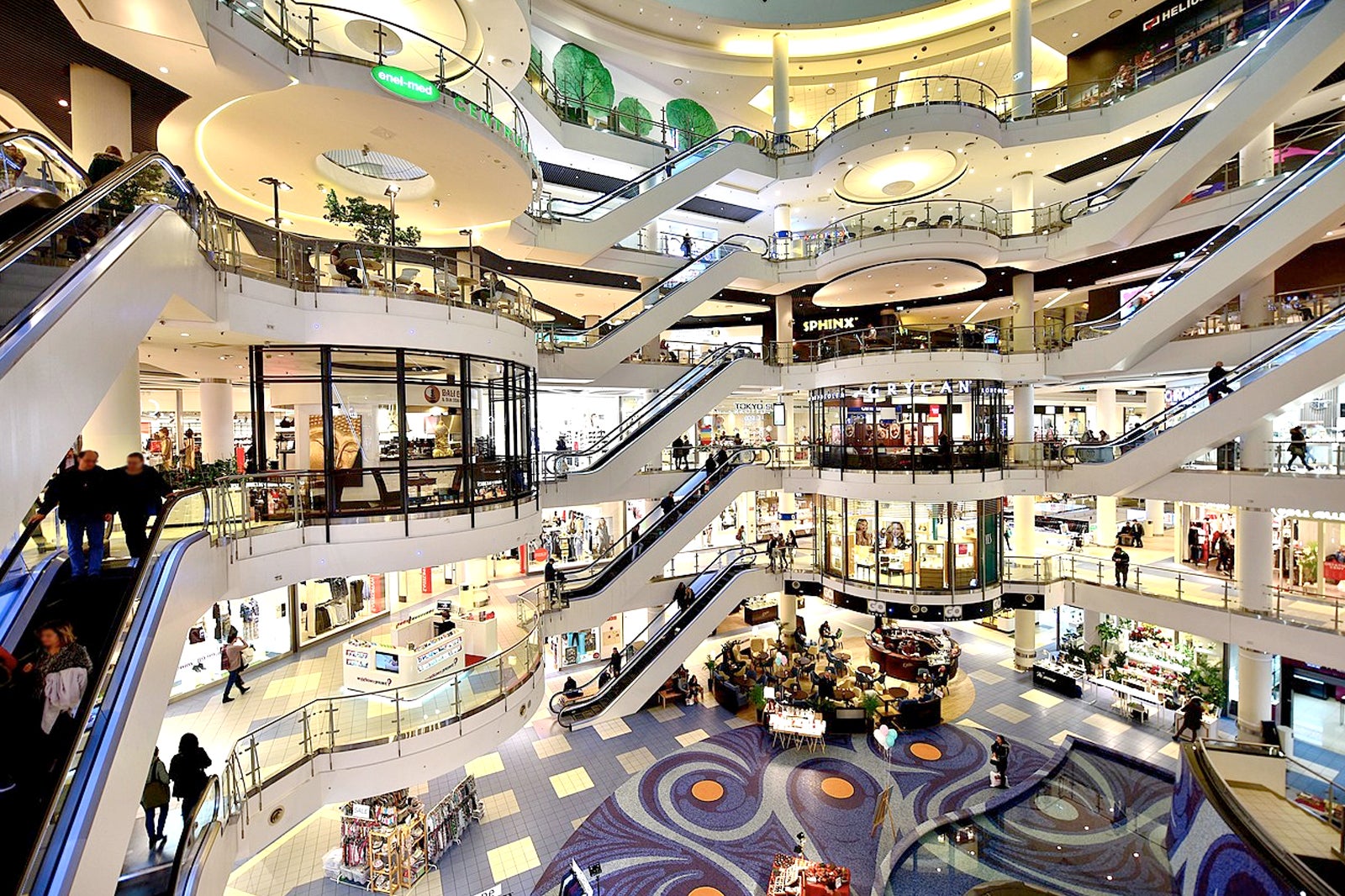 Discover the delights of the Blue City Mall
Fill your bags and your cultural boots
Fancy seeing what a little Warsaw shopping spree looks like? Add some luxury to your break by indulging in the delights of the Blue City Mall. Easily accessible by bus, tram and underground, this well-known shopping centre was Poland's first mega mall and is fondly known by locals as "a city within the city." As the last independently-owned outlet in all of Warsaw, it sits just outside of the city centre, housing over 200 retail outlets, 30 of which are dedicated to interior design.
It's a great place to treat yourself but also to pick up some souvenirs. As you take a break from filling your shopping bags, sit back and admire the architectural design of the mall itself, alongside the impressive fountain that sits underneath a glass dome in the centre of the mall. There's even a skate park, and the colourful 'Inca play area' – a mini funfair said to channel the spirit of Treasure Island.
Location: СH Blue City, Warszawa, al. Jerozolimskie 179, 02-222 Warsaw, Poland
Open: Monday–Saturday from 10am to 10pm, Sundays from 10am to 8pm
Phone: +48 22 311 70 20
photo by Adrian Grycuk (CC BY-SA 3.0) modified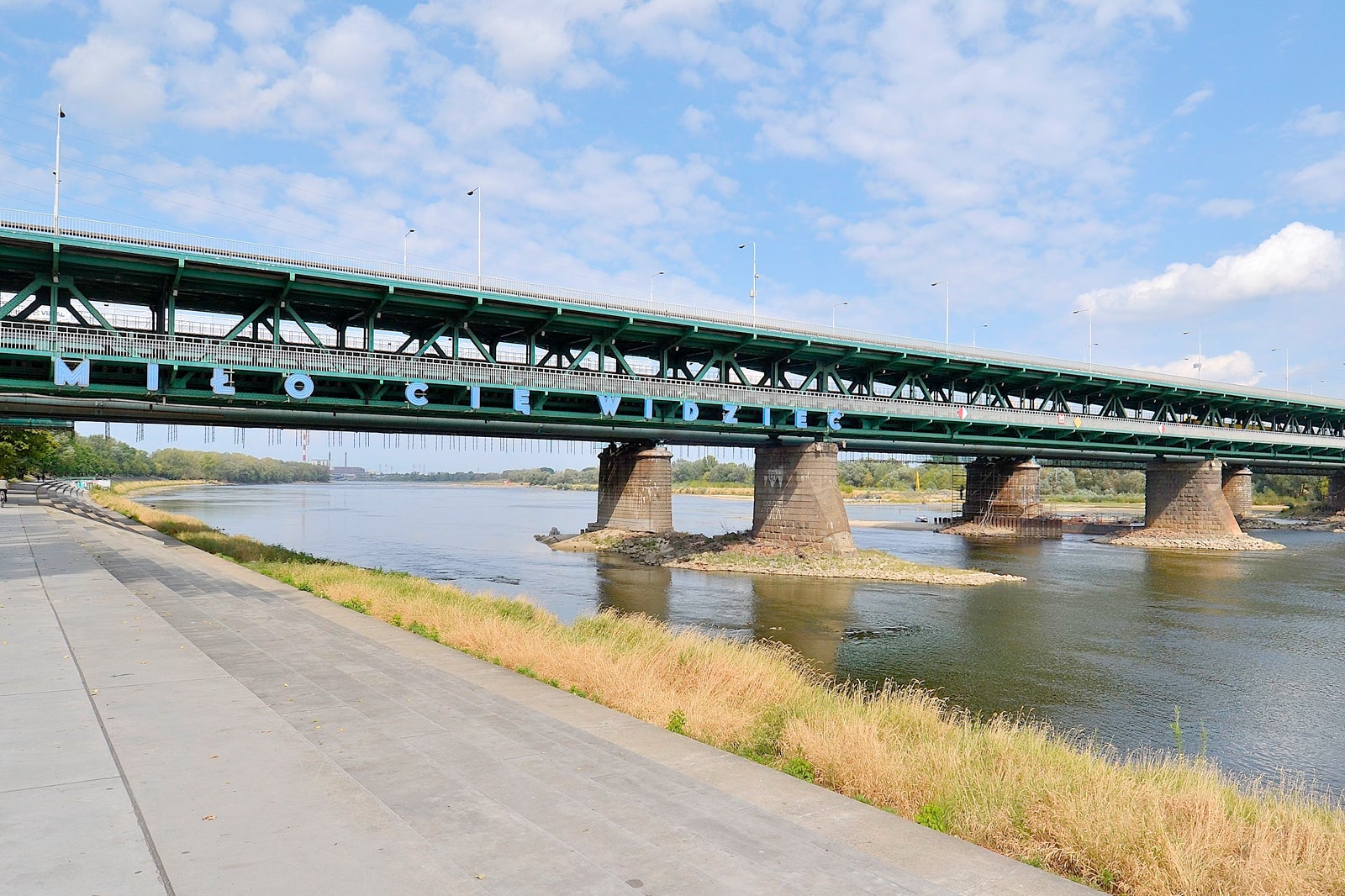 Marvel at Warsaw's skyline from the Gdański Bridge
Create your own scenic snapshot
Suspended above the scenic Vistula river sits the gleaming steel and wooden structure of Gdański Bridge. With 4 road lanes and a sidewalk on the upper deck and trams running along its lower level, this impressive double-decker bridge makes for a great spot to slow things down.
Hop on the tram, departing from the Wybrzeże Helskie stop, to soak up sweeping views of Warsaw's glorious skyline. You'll easily spot the Old Town, with its towering skyscrapers standing tall in the background. You might even spot a newlywed couple or 2 using the view as a backdrop for some stunning wedding shots. As you depart for the next stop of your whistle-stop Warsaw tour, don't forget to check out the dazzling neon sign on the bridge's other side, which reads: "nice to see you."
photo by Adrian Grycuk (CC BY-SA 3.0) modified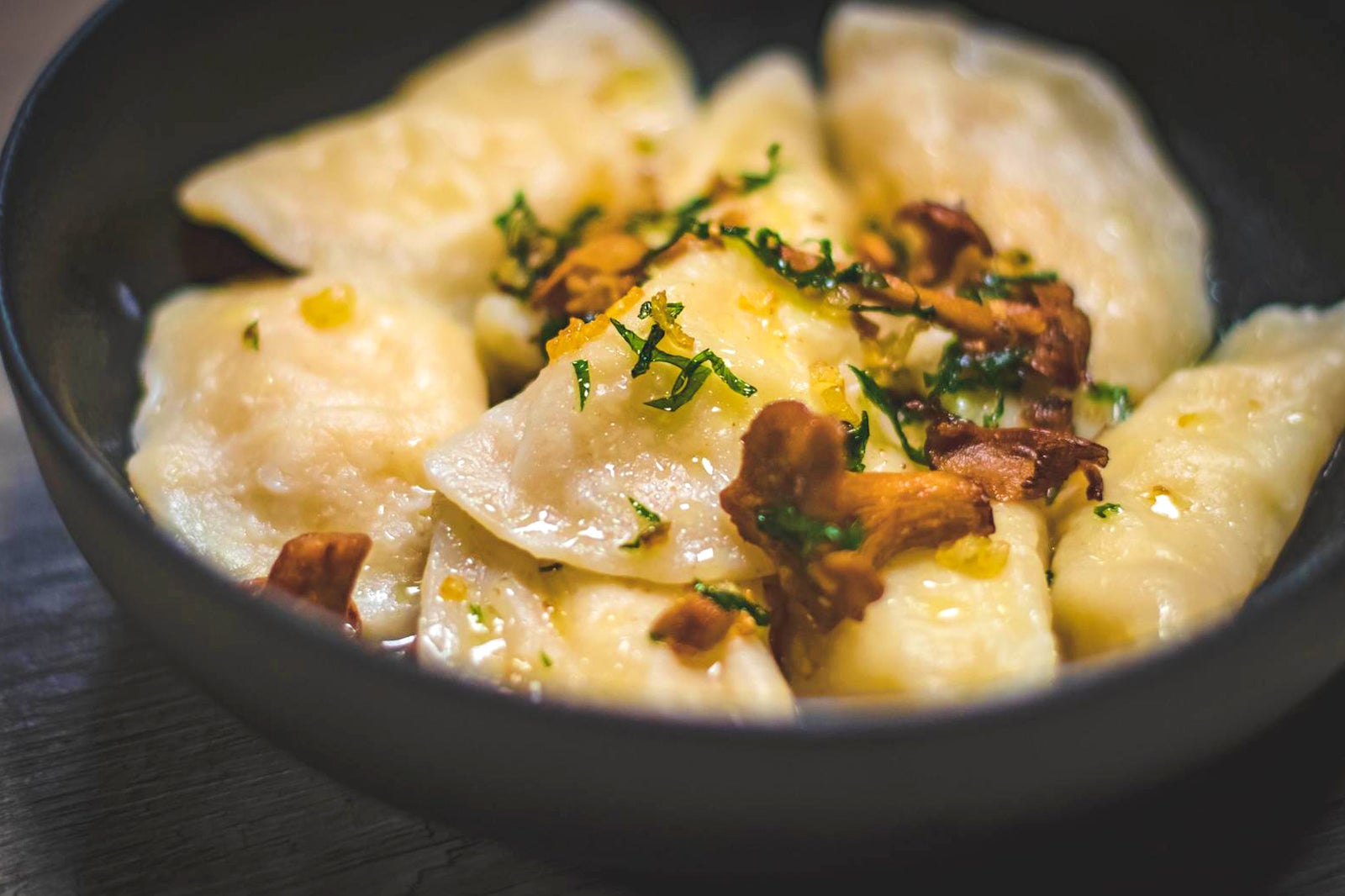 Eat Pierogi
Indulge with the traditional Polish treat
As you wander along Warsaw's inviting streets, let the aromatic scent of Poland's most famous comfort food guide you to its gastronomical centre. Yes, it's time to indulge in a little pierogi. Lovingly created by chefs across the city, these delicious filled dumplings of Central and Eastern European origin can come stuffed with meat, vegetables and herbs to create a soft, savoury snack, or with fresh fruit and sticky jam as a scrumptious sweet treat.
Wherever you end up in Warsaw, you'll undoubtedly see pierogi on the menu. But the locals will let you in on a little secret – the best pierogi can usually be found from more authentic polish restaurants dotted around the city. A favourite is Dawne Smaki on ul Nowy Świat. Once you've had your first taste, why not embark on a pierogi taste tour? Hop from restaurant to restaurant, enjoying a mouth-watering pierogi in each place. Don't miss out on this delicious Polish delicacy that will have you asking local chefs for the recipe.
Location: Nowy Świat 49, 00-042 Warsaw, Poland
Open: Monday–Thursday from 12pm to 12am, Friday–Saturday from 12pm to 1am, Sundays from 12pm to 11pm
Phone: +48 22 465 83 20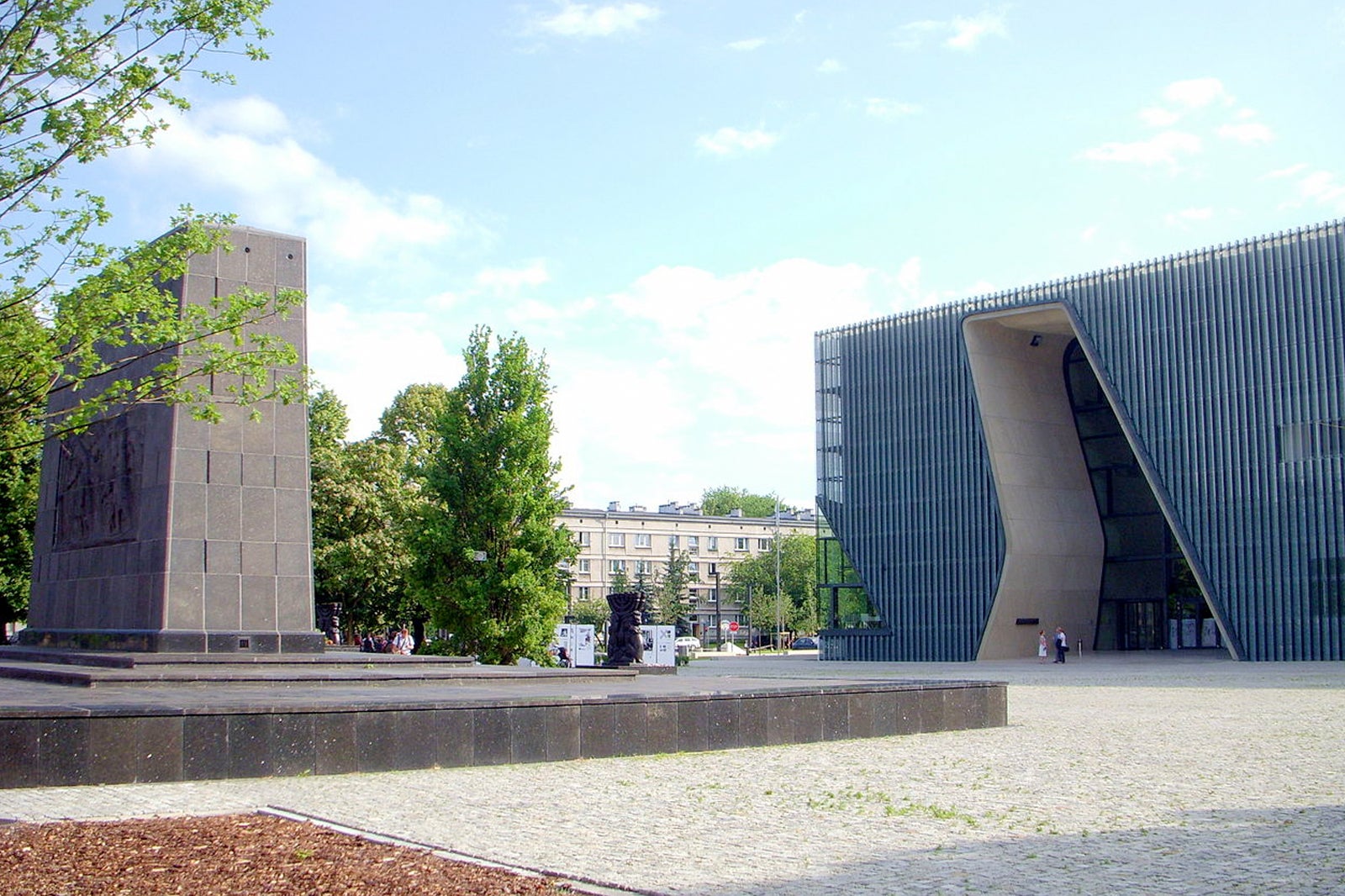 Visit the POLIN Museum of the History of Polish Jews
Discover Poland's important past
Take a walk through days of old with a visit to the organised, informative and emotive POLIN Museum of the History of Polish Jews. From tales of merchant travellers and the creation of towns and cities to World War II and the rise and fall of communism, this well-crafted space shows the past of the Polish Jews from their 12th-century arrival in Central Europe to the present day.
Sitting right in the heart of Warsaw, this moving museum will take roughly 2 hours to explore, but it's a must on your Polish travels. You can jump onto a guided tour or explore at your own pace. Pay a visit to the core exhibition, split across 8 different galleries showcasing the culture and heritage of Polish Jews, and you'll be left with a powerful feeling of gratitude for the current status quo.
Location: Anielewicza 6, 00-157 Warsaw, Poland
Open: Monday, Thursday and Friday from 10am to 6pm, Wednesday, Saturday and Sunday from 10am to 8pm (closed on Tuesday)
Phone: +48 22 471 03 01
photo by Kpalion (CC BY-SA 3.0) modified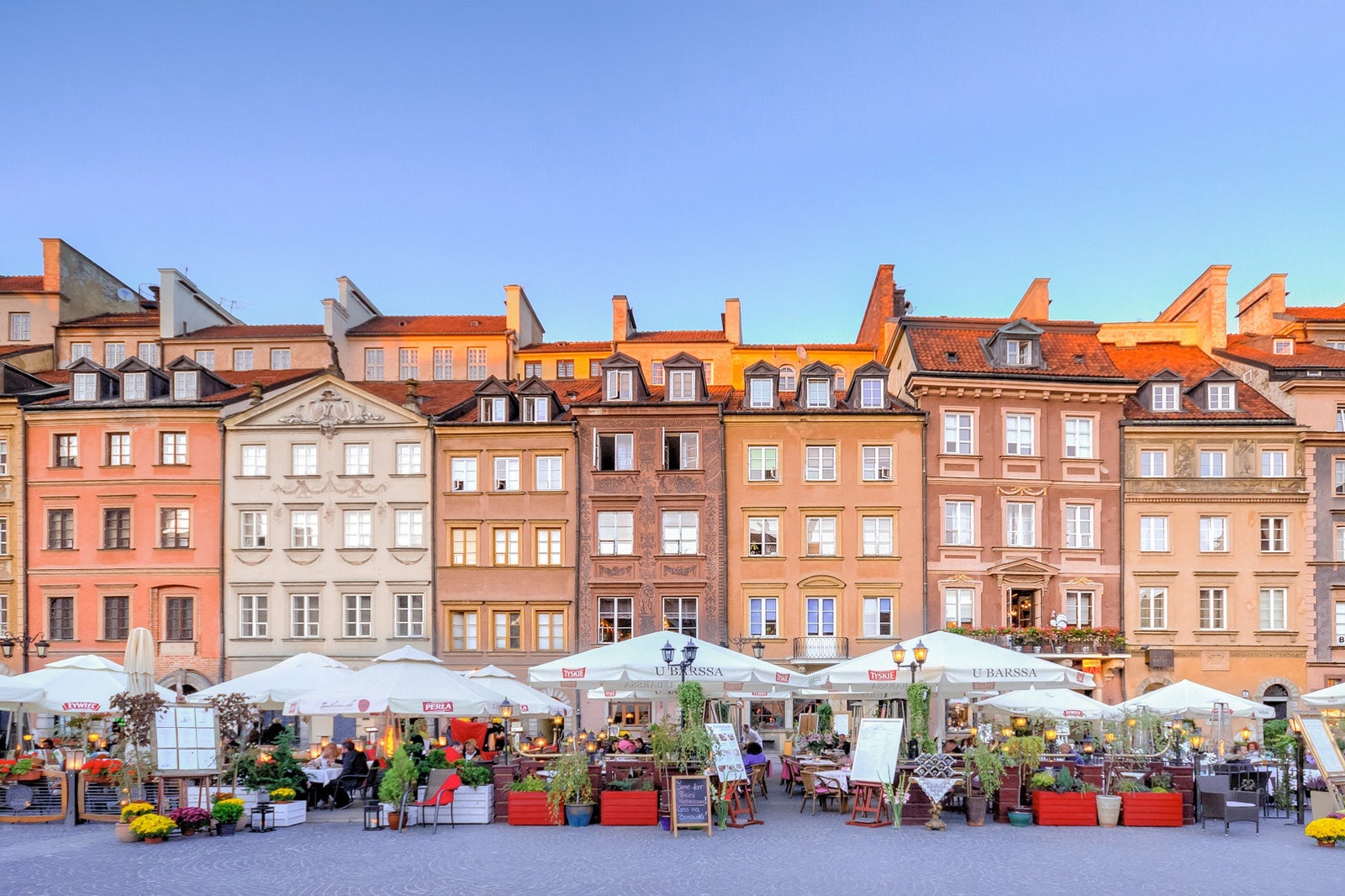 Take a stroll around the Old Town
Enjoy a colourful escape from the hustle and bustle
Get ready for an afternoon of classic old world charm as you make your way to the historic quarter of the Old Town. This area was absolutely devastated during World War II, but rose again from the ashes and rubble. Think charming cobblestone passages, picturesque plazas and medieval-style buildings.
Get off on the right exploratory foot at the historic Plac Zamkowy, in front of the Royal Castle and underneath King Sigismund's Column. Next, admire the art collection and architectural splendour of St. John the Baptist Cathedral. Then take a seat in any one of the eclectic eateries hidden away in back alleys and surprise squares to enjoy the homemade baked offerings of To Lubie or the park-adjacent al fresco dining options of Kafka Café.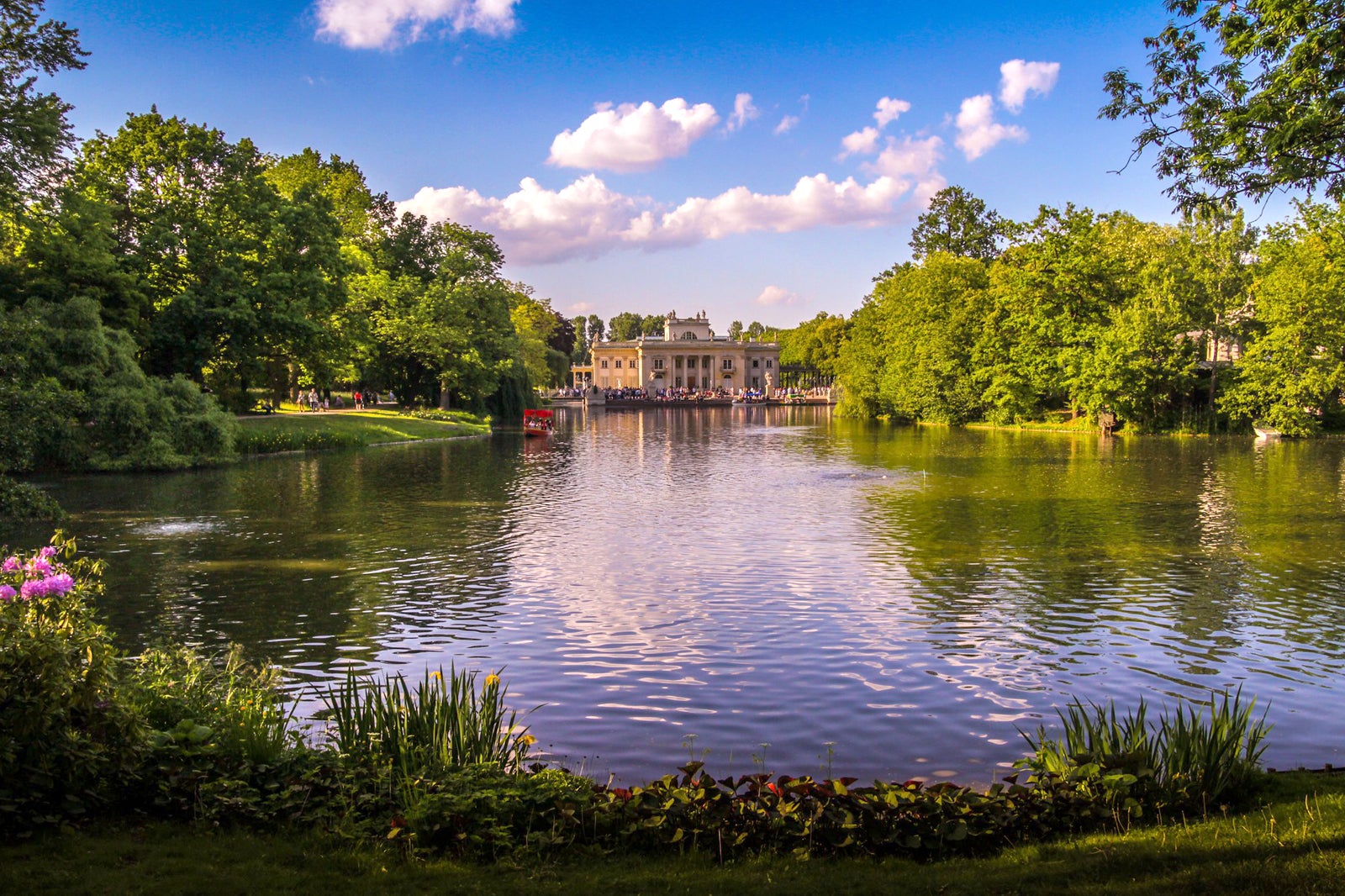 Admire the Royal Route
And relax with a laid-back seat in Łazienki Park
Elegant and grand, the Royal Route is a picture-perfect tour that can be enjoyed with family and friends. Running for 7 miles from the ancient Old Town to the palatial walls of Wilanow, you can see the rich history in the city along the way. Highlights include the 15th-century Royal Castle, the King Zygmunt III Waza Column and the Presidential Palace.
Embrace the greener side of this route with a walk around the lush gardens of the Krasiński Palace, and ponder for a moment with a break in the Royal Łazienki Park. For a route that involves slightly fewer footsteps, you can take the 2-mile route instead, going from the Charles de Gaulle roundabout to the Old Town. As you wander through the palace gardens and listen to the stories of the royals who once lived there, you'll grow to understand the vast and interesting history of Warsaw. No trip to the capital of Poland is complete without a walk along the Royal Route.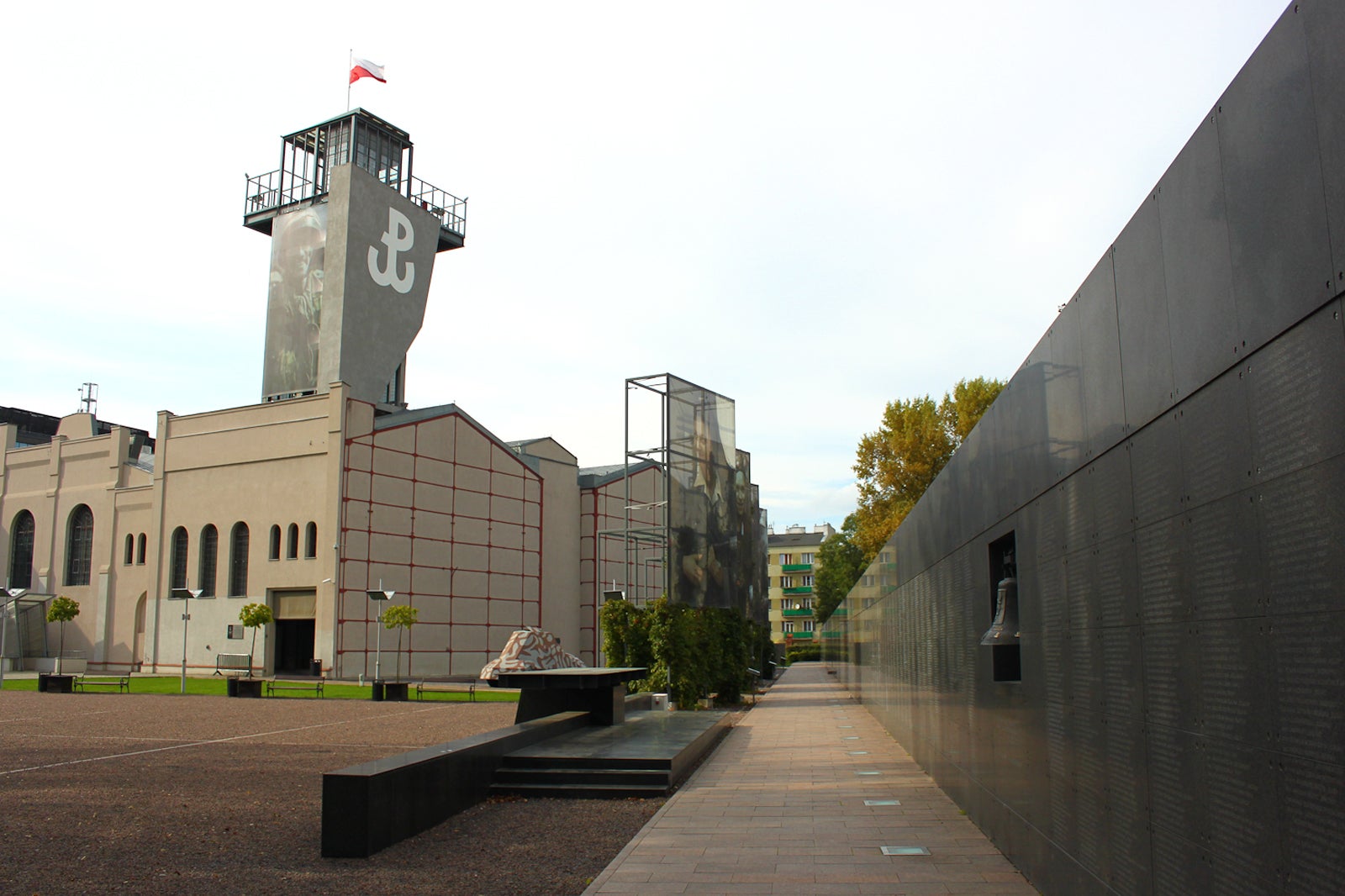 Must-See: Warsaw Uprising Museum
Absorb Warsaw's history in an interactive way
Located in the Wola district, this remarkable museum is dedicated, as the name suggests, to the Warsaw Uprising of 1944. Learn all about this incredible historical event from within the very city where it happened. As a unique experience, it will open your eyes to see Warsaw in a different light.
Known as one of the best museums in the entire city, get a little interactive with unique displays, historic photographs and video footage, and a whole host of miscellaneous exhibits that are sure to leave their mark. You can learn all about life under Nazi rule and even crawl through a mock sewer for a truly memorable experience.
Location: ul. Grzybowska 79, 00-844 Warsaw, Poland
Open: Monday–Friday from 8am to 6pm, Saturday–Sunday from 10am to 6pm
Phone: +48 22 539 79 05
photo by Elroy Serrao (CC BY-SA 2.0) modified
Must-See: Neon Museum
See Warsaw's history in lights
Born from revolution, Warsaw is famous for its flashing neon signs, and the Neon Museum is a chance to discover these, as well as some unique electro-graphic designs from the Cold War era, in one well-lit space. A ticket to this illuminating light show will set you back 10 złoty.
Situated in one of the trendiest parts of town – the Praga District – the museum is dedicated to preserving neon signs from Warsaw's recent past, which stood as signs of economic success and prosperity at the time of their conception. Hidden within the Soho Factory grounds, this impressive museum is tucked away into the back alleys, so can be a struggle to find. Once you set foot inside, you can flood your Instagram feed with striking photos of over 100 dazzling neon signs.
Location: Soho Factory, Mińska 25, Praga District, 03-808 Warsaw, Poland
Open: Monday–Tuesday and Thursday–Friday from 12pm to 5pm, Saturdays from 12pm to 6pm, Sundays from 11am to 5pm (closed on Wednesday)
Phone: +48 665 711 635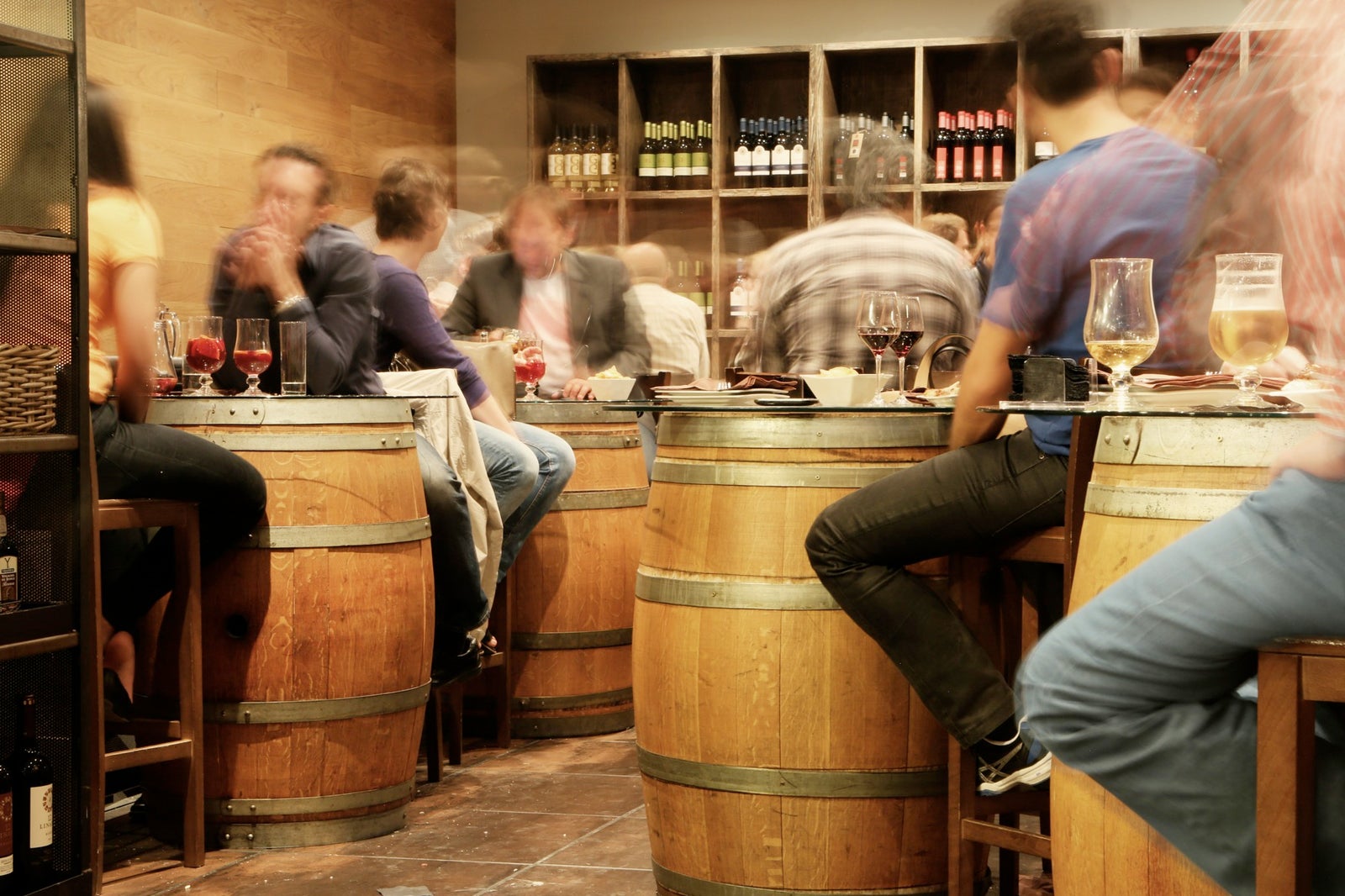 End the day at the Praga district
Get a little loud with the locals in buzzing bars and restaurants
Just opposite the Old Town sits Praga District's bustling hub, hugging the glistening Vistula River. Praga is home to one of the most expensive and affluent parts of the city since some of this area was preserved during the war. As most of the buildings are authentic Polish dwellings, this distinctive district is known for housing some of the most iconic Polish architecture today.
Discover restaurants serving up all kinds of European and International dishes, from the modern Mediterranean flavours of Szklarnia to the daily changing menu of Centrum zarządzania światem. And once you've filled your belly, head to the area's vibrant bars. Make sure to check out W oparach absurdu – which translates as "In the haze of absurd" – for an unusual selection of spirits and an even more unusual selection of giant shot glasses. End the night with a shot of traditional Polish liquor – Krupnik – and good company in tow.