Boracay Weather
Best Time to Visit Boracay Island
Boracay weather consists of 2 seasons. The high season is named Amihan and runs from November to May, while the low season is named Habagat and covers the period from June to October. With an average year-round temperature of 30°C, and an average humidity of 75%, Boracay Island has a tropical climate that makes it a pleasant place to stay at almost any time.
The best time to visit Boracay is obviously during the high season, when the island is warm and dry. Paradoxically, both the coolest and warmest months of the year are in high season – December and May respectively. On the other hand, the wettest month in Boracay is October. It's nevertheless important to note that, like in the rest of the world, the climate has been changing slightly in the past few years in Boracay. For instance, short rainfalls can still happen until the end of December when they would ordinarily stop completely in November.
Dry season in Boracay
Amihan is the Filipino name for the cool and dry northeast monsoon wind that blows on Boracay between November and May. Boracay is roughly shaped like a bone – long and thin, oriented vertically (north-south). During the dry season, the east coast (and especially Bulabog Bay) sees some winds and waves while White Beach and the other small beaches on the west coast have flat seas, ideal for swimming and snorkelling.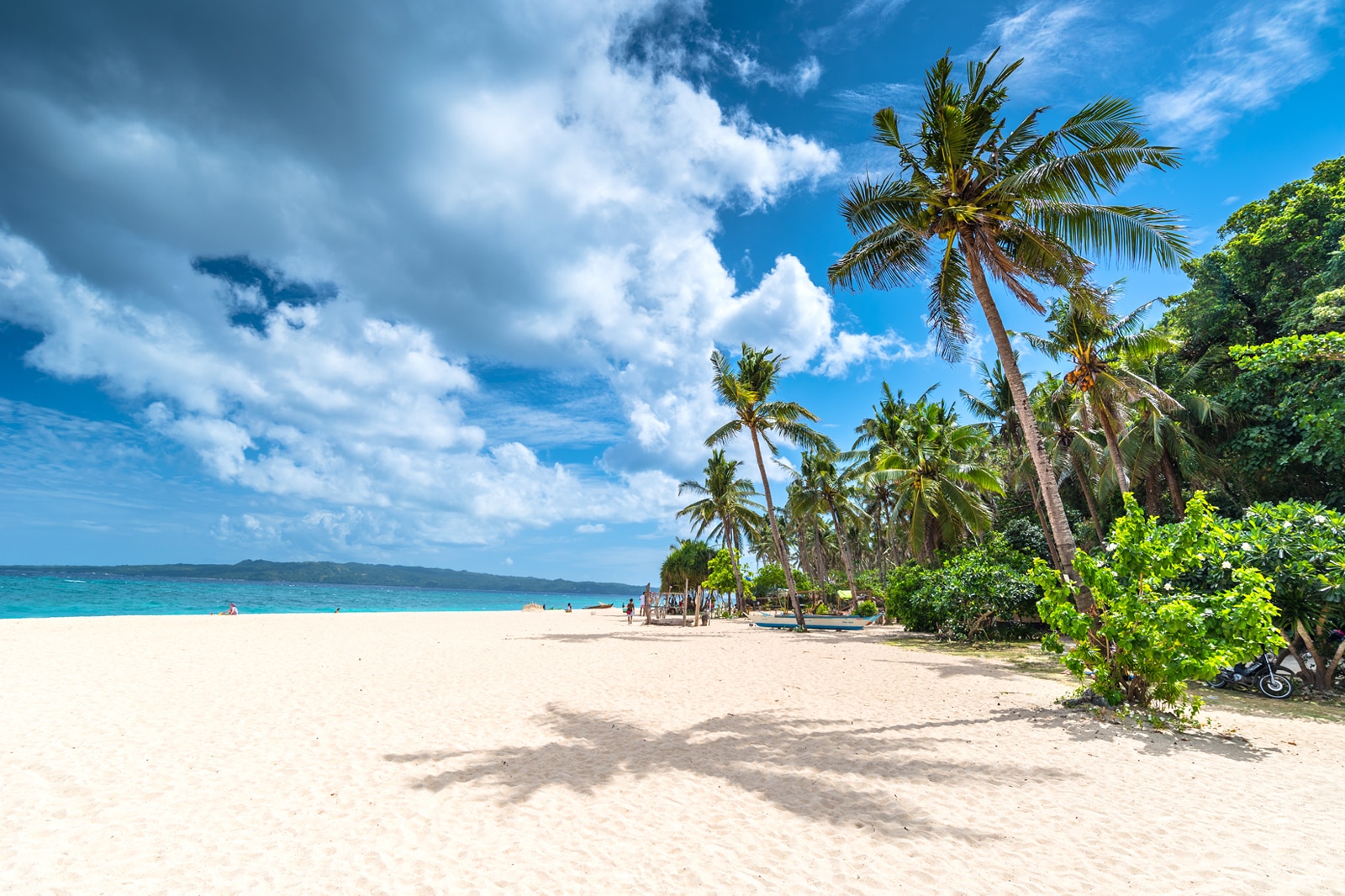 Wet season in Boracay
Habagat is the Filipino name for the warm and wet southwest monsoon wind that brings thunderstorms and heavy rains to Boracay between June and October. The low season in Boracay is not that wet, though, as downpours are usually short. This period is also the typhoon season that can bring stormy conditions with strong winds for a few days at a time.
Back to top