10 Most Instagrammable Places in Amsterdam
Photos of Amsterdam You Can Brag to Your Friends About
Amsterdam offers plenty of photogenic spots for your holiday in the Dutch capital. Spring is one of the best times to visit Amsterdam, so bring your camera to capture the rainbow of flowers in bloom and the start of the Dutch tulip season. In the city centre, Amsterdam's Canal Ring is an impressive sight, with houseboats, gable houses, and medieval buildings aplenty. Fill up your Instagram feed with unique photos by checking out this selection of Instagrammable places in Amsterdam.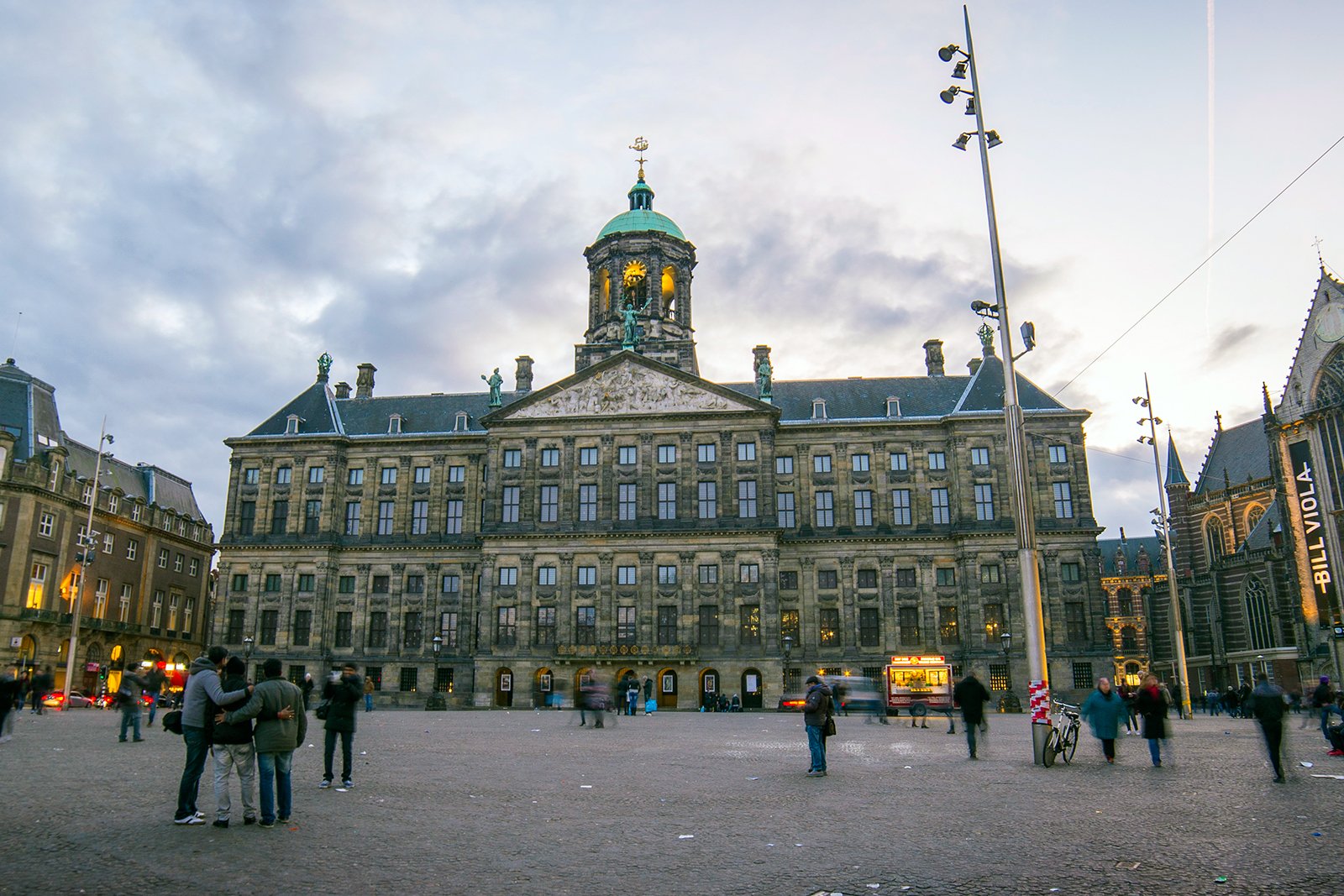 The Royal Palace of Amsterdam is a 17th-century landmark in Dam Square. The sandstone building has unique features, such as a domed cupola with a weather vane shaped like a cog ship. Sculptures from Greek mythology, such as Poseidon and Atlas, can be found throughout the façade of Royal Palace of Amsterdam.
Read more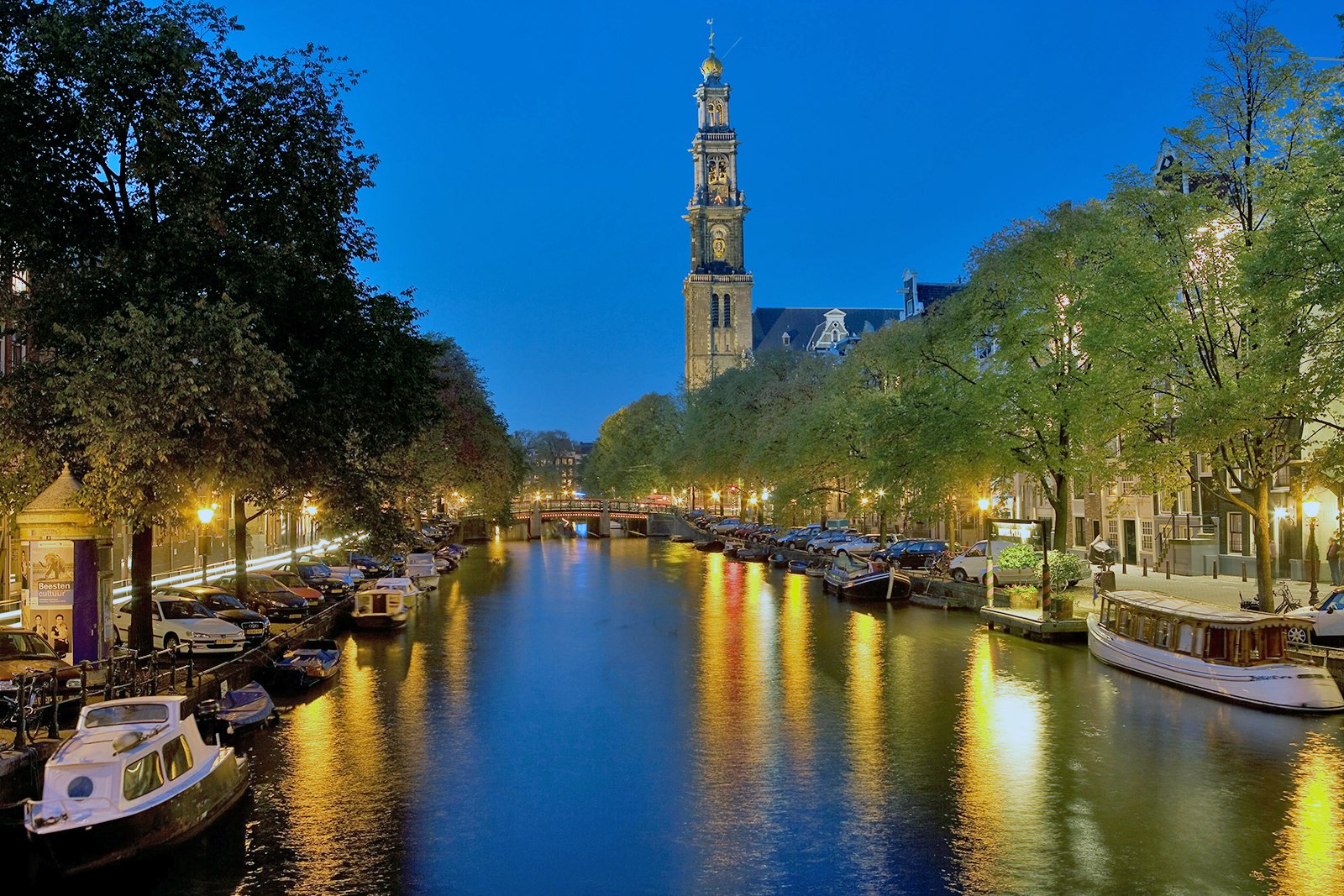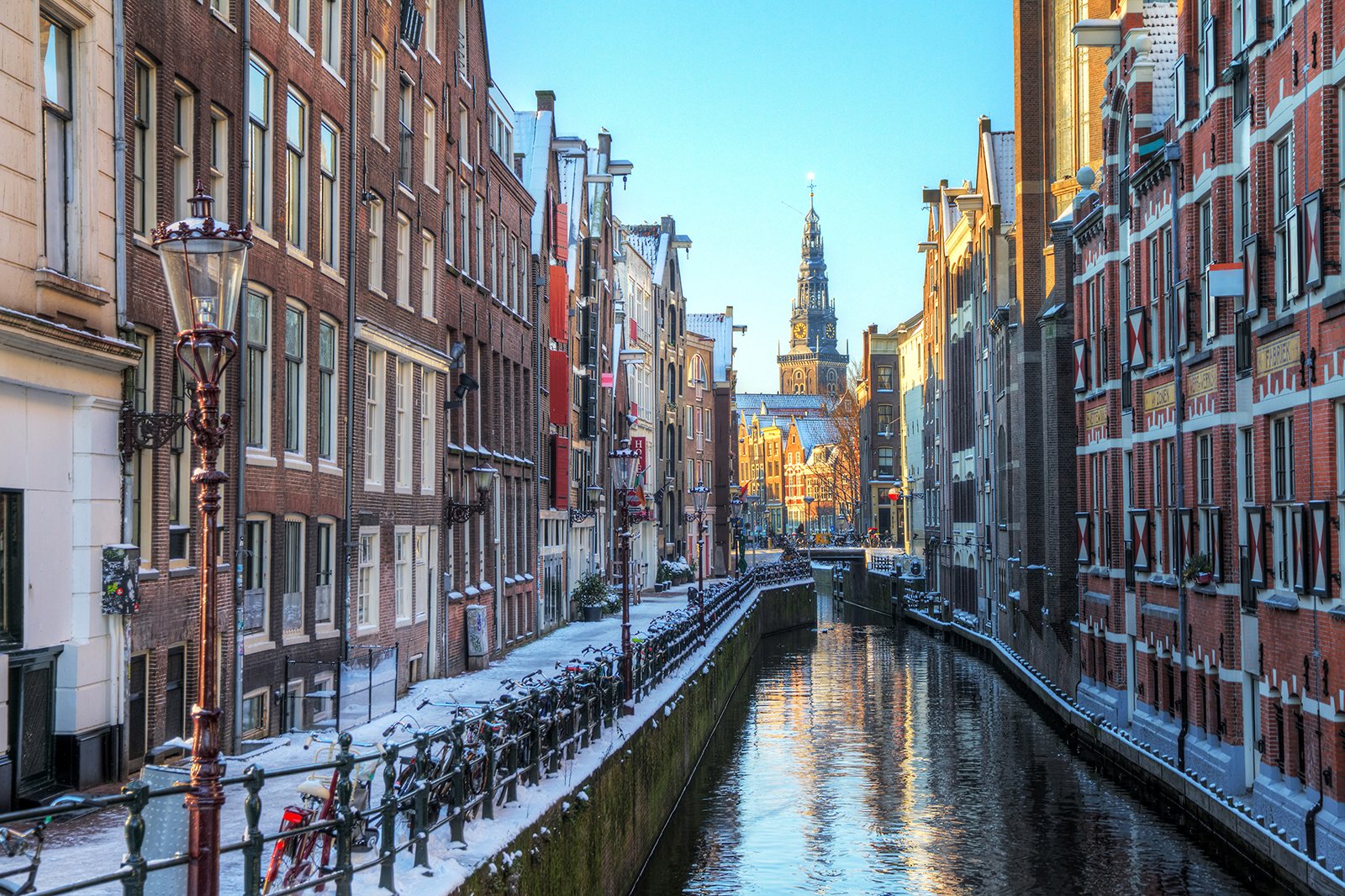 Founded in 1213, Oude Kerk in De Hallen is the oldest church in Amsterdam. It spans 3,300 sq m, and features stained glass windows and a large wooden roof dating back to medieval times. Explore the Oudekerksplein square to see sculptures dedicated to prostitution in Amsterdam, including a bronze relief of a hand holding a female breast.
Read more
4
Prince's Canal (Prinsengracht)
Amsterdam is famous for its picturesque canals, and the Prince's Canal (Prinsengracht) is arguable one of the most photographed spots in the city. Set your camera by the pedestrian bridge to take photos of the canal, which is lined with quirky buildings, trees, potted plants, and boats.
photo by Zairon (CC BY-SA 4.0) modified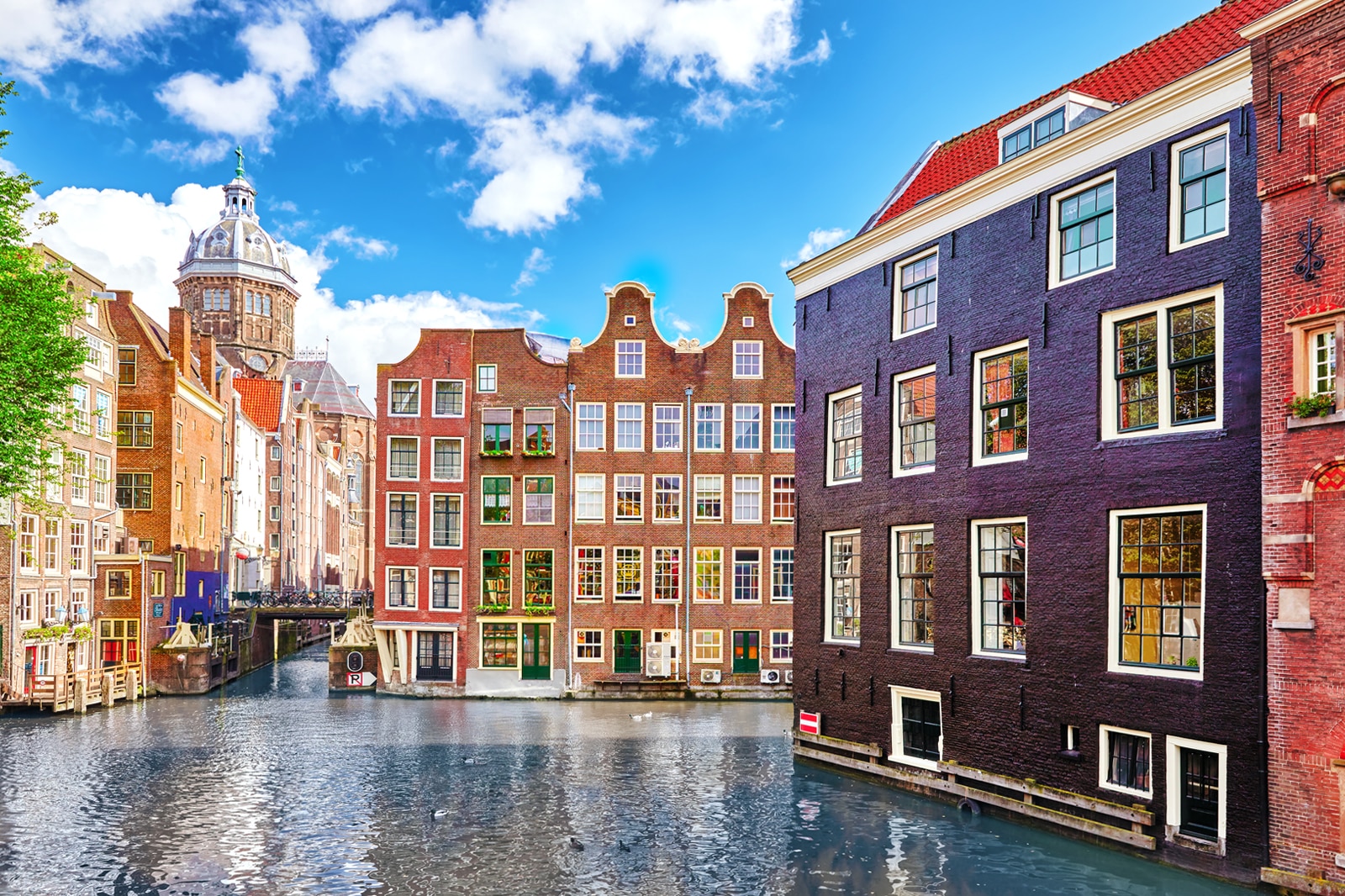 Damrak is a street between Centraal Station and Dam Square in central Amsterdam. It overlooks the Amstel River, with a beautiful view of Amsterdam's gable houses. The best time to take photos is during the afternoon, as you get to shoot a mirror-like reflection of the colourful homes on the river's surface.
Read more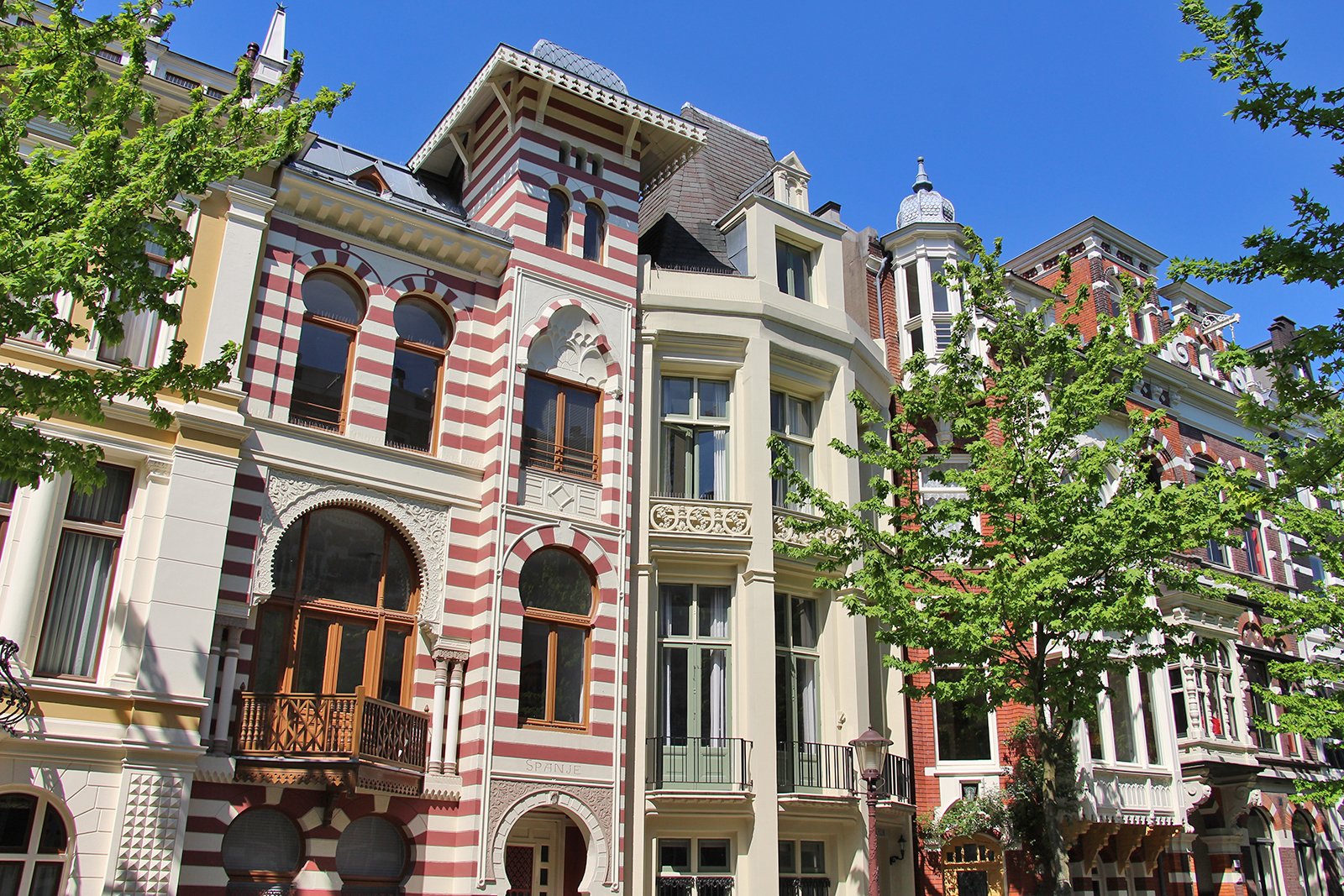 Built by Dutch architect Tjeerd Kuipers in 1894, Zevenlandenhuizen is a row of 7 houses showing the architectural styles 7 different European countries. These homes stand out from each other with their distinctive features, such as Spain's Granada-inspired villa, the Loire castle of France, and Germany's 18th-century arched window and tower.
Read more
photo by Fred Romero (CC BY 2.0) modified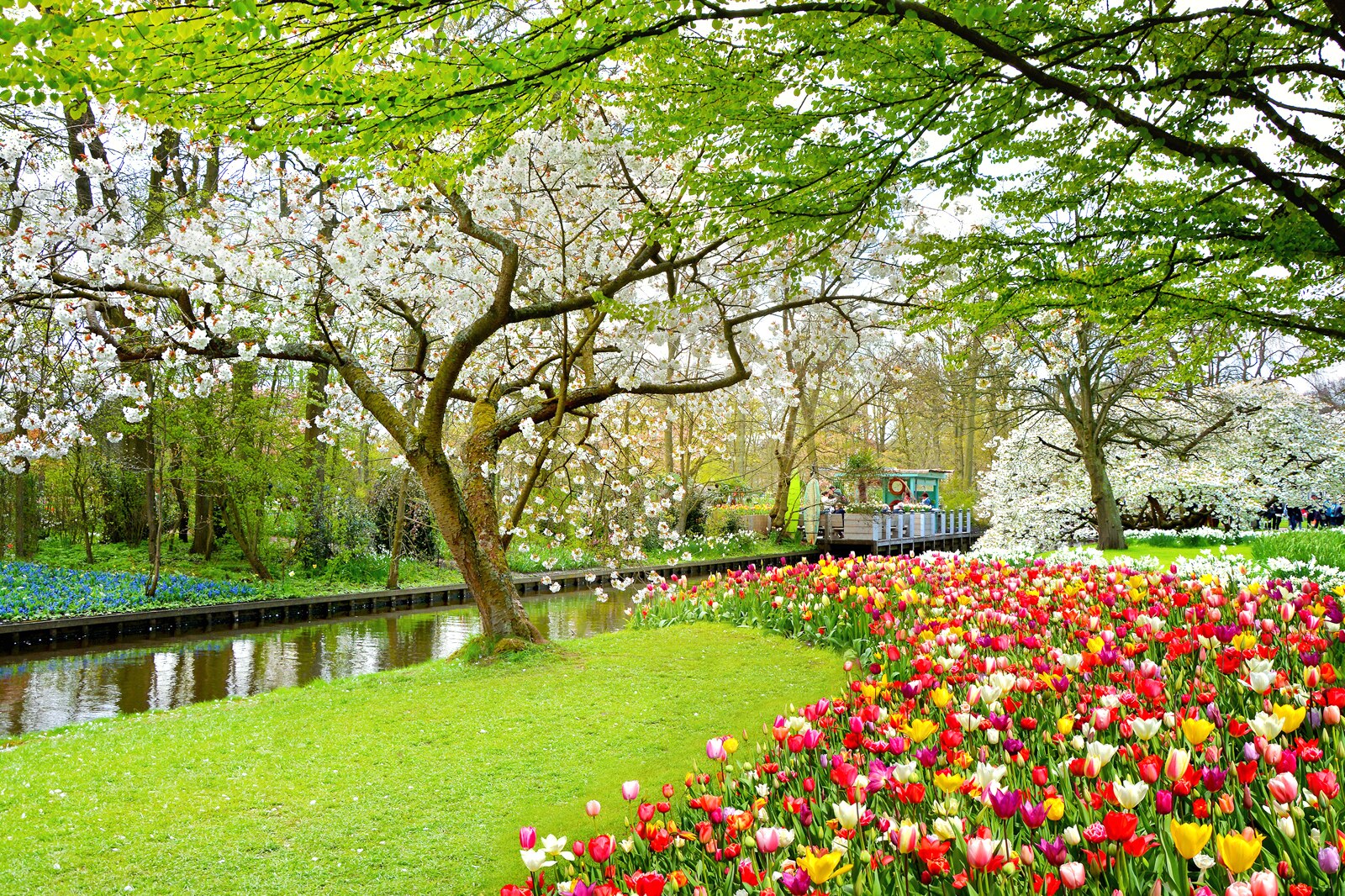 Go for a daytrip to Keukenhof Gardens in springtime and you'll be impressed with the sight of colourful tulips in full bloom. One of the world's largest flower gardens, Keukenhof has over 800 varieties of tulips, unique art installations, and a spacious pavilion that hosts flower exhibitions.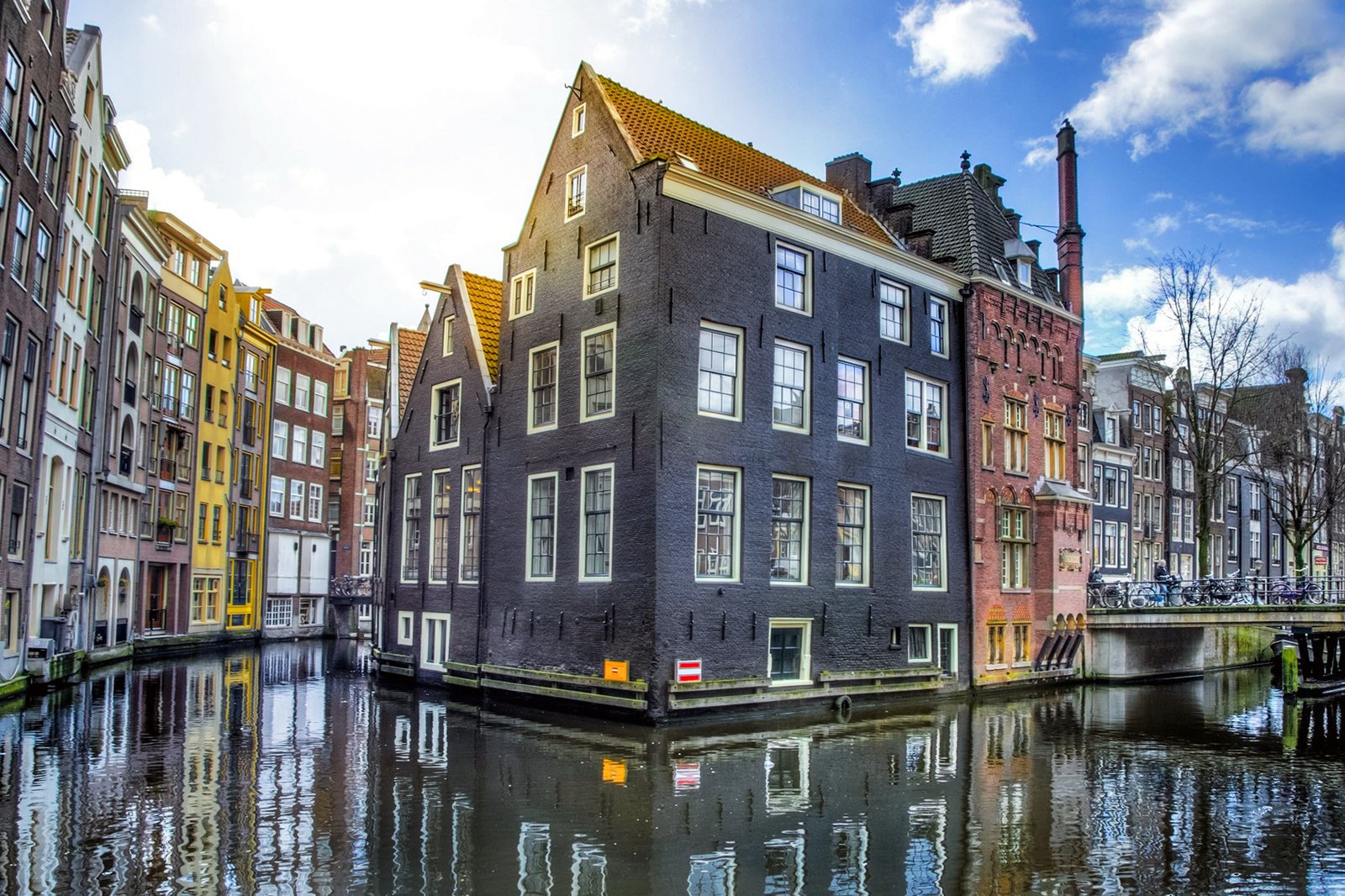 The corner of Sint Olofssteeg is unique among the many canal scenes in Amsterdam as the building doesn't have a pedestrian street around it. This unique feature results in the illusion of the structures seemingly floating on the water.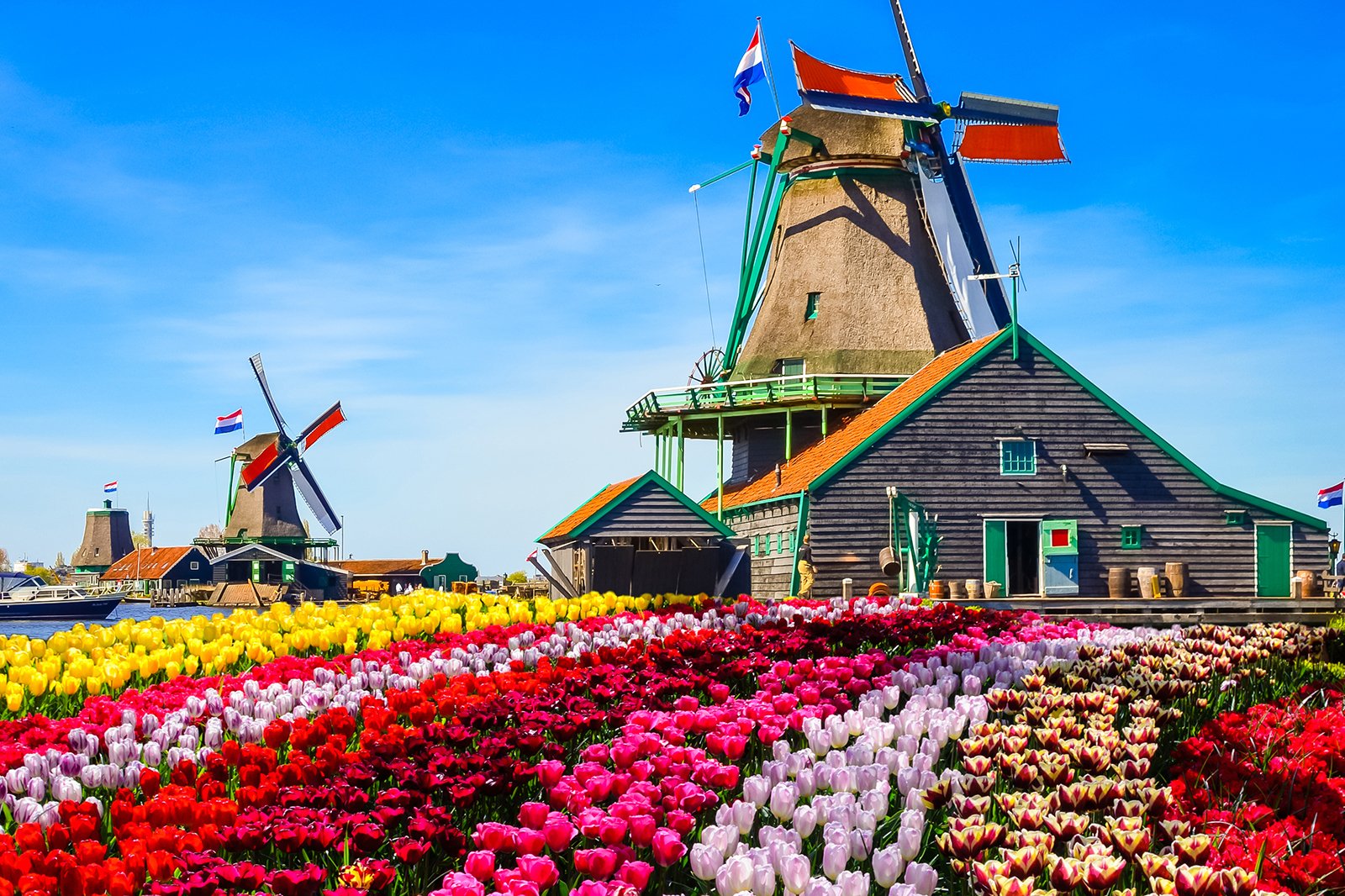 Zaanse Schans, located 15 km northwest of Amsterdam, is where you'll find some of the country's iconic windmills, most of which date back to the 18th century. This medieval-style village can be visited any time of the year, but you should come between April and October if you want to explore the windmills.
Back to top