9 Reasons to Visit Puerto Morelos This Year
Why is Puerto Morelos so Special?
Puerto Morelos is a charming getaway that offers all the attractions and amenities of a tourist beach resort without the crowds of its glitzier neighbours on the Yucatan peninsula. This laid-back little town, with a population of circa 10,000, is divided into two distinct areas by Highway 307 and 2 km of protected mangrove. The inland community of La Colonia offers a small-town Mexican feel, while the seaside end of town provides more of an island vibe with its boutique hotels and restaurants. Though this separation gives the town a somewhat expansive feel to it, you can travel between the two areas easily via bus, cab, or if you prefer to travel under your own steam, you can rent a bike, a car, or even walk.
Though it is certainly not a wild party destination, there is lots to see and do in this quaint little jewel in the Yucatan crown. Take a look below at just 10 of the reasons why Puerto Morelos is so special.
1
It's convenient to get in and out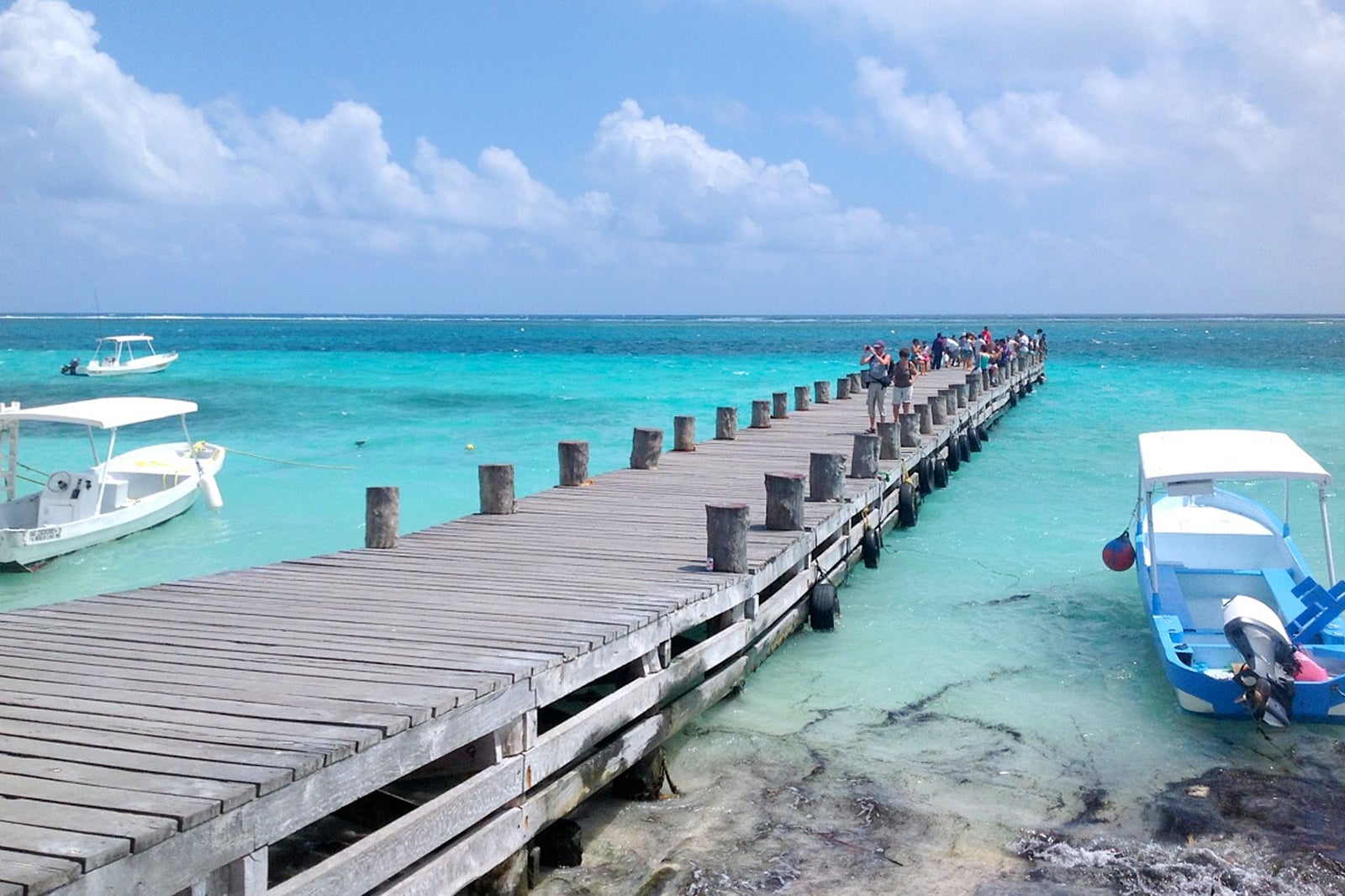 Despite its secluded feel, Puerto Morelos is conveniently located within 20 minutes of Cancun International Airport on Highway 307, the main corridor that runs north-south on the Yucatan peninsula. It makes even short trips a possibility.
photo by holachetumal (CC BY 3.0) modified
2
Beautiful nature on your doorstep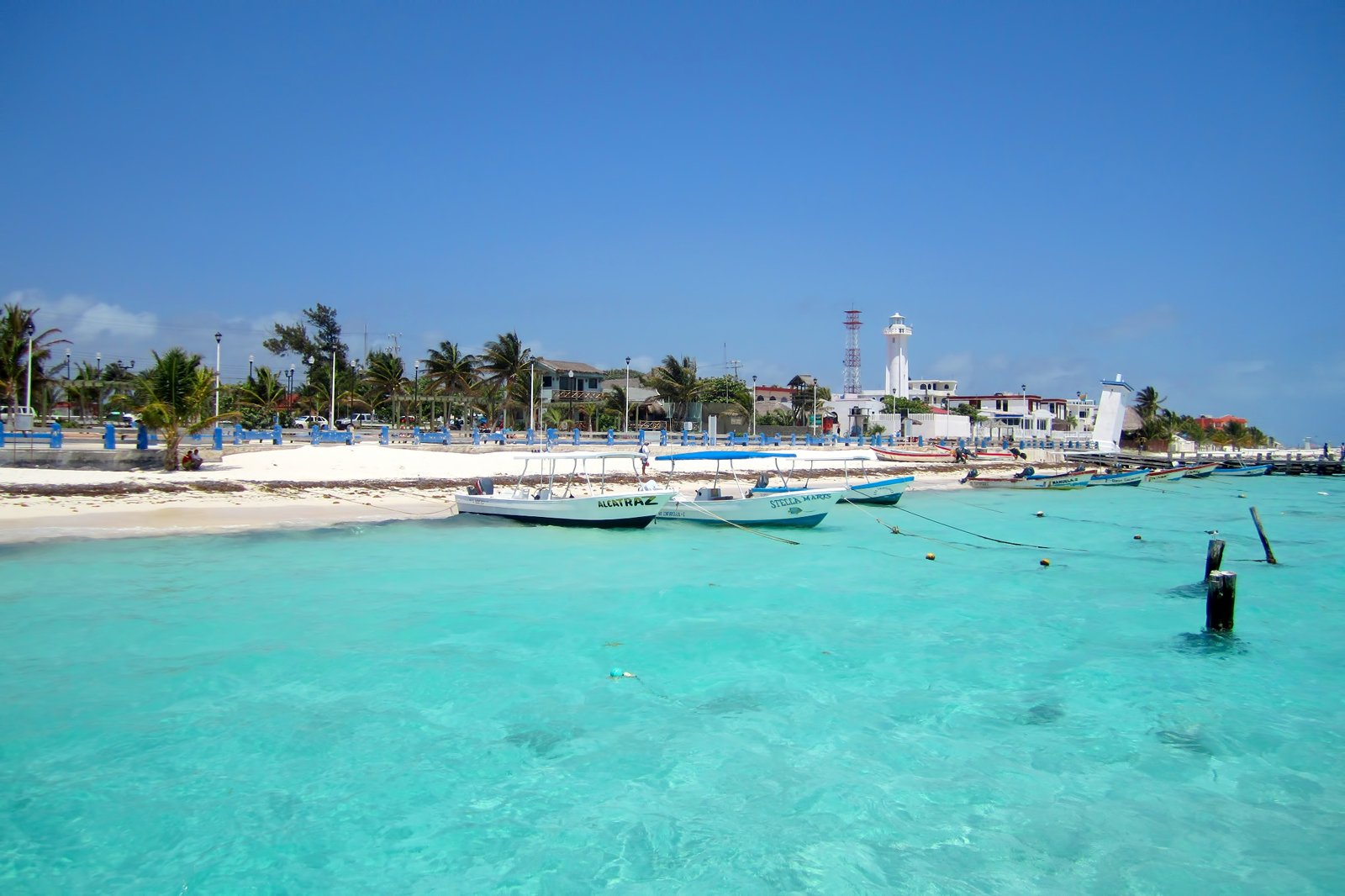 Puerto Morelos is home to the world's second largest barrier reef and there is a wide variety of marine life to view beneath the waves. Here, you'll see schools of colourful fish and have a chance to dive among turtles. For more advanced divers there are opportunities to visit two shipwrecks, as well as to explore the large limestone sinkholes known as cenotes. There are several dive shops in town and some of the local resorts also offer packages to the dive sites.
Beyond the reef, between the beach and the highway lies a 2 km stretch of mangrove that is home to diverse wildlife and is worth a walk. It certainly makes for an interesting day away from the beach offering good birdwatching and even the chance to spot a croc in its natural habitat.
photo by Elelicht (CC BY-SA 3.0) modified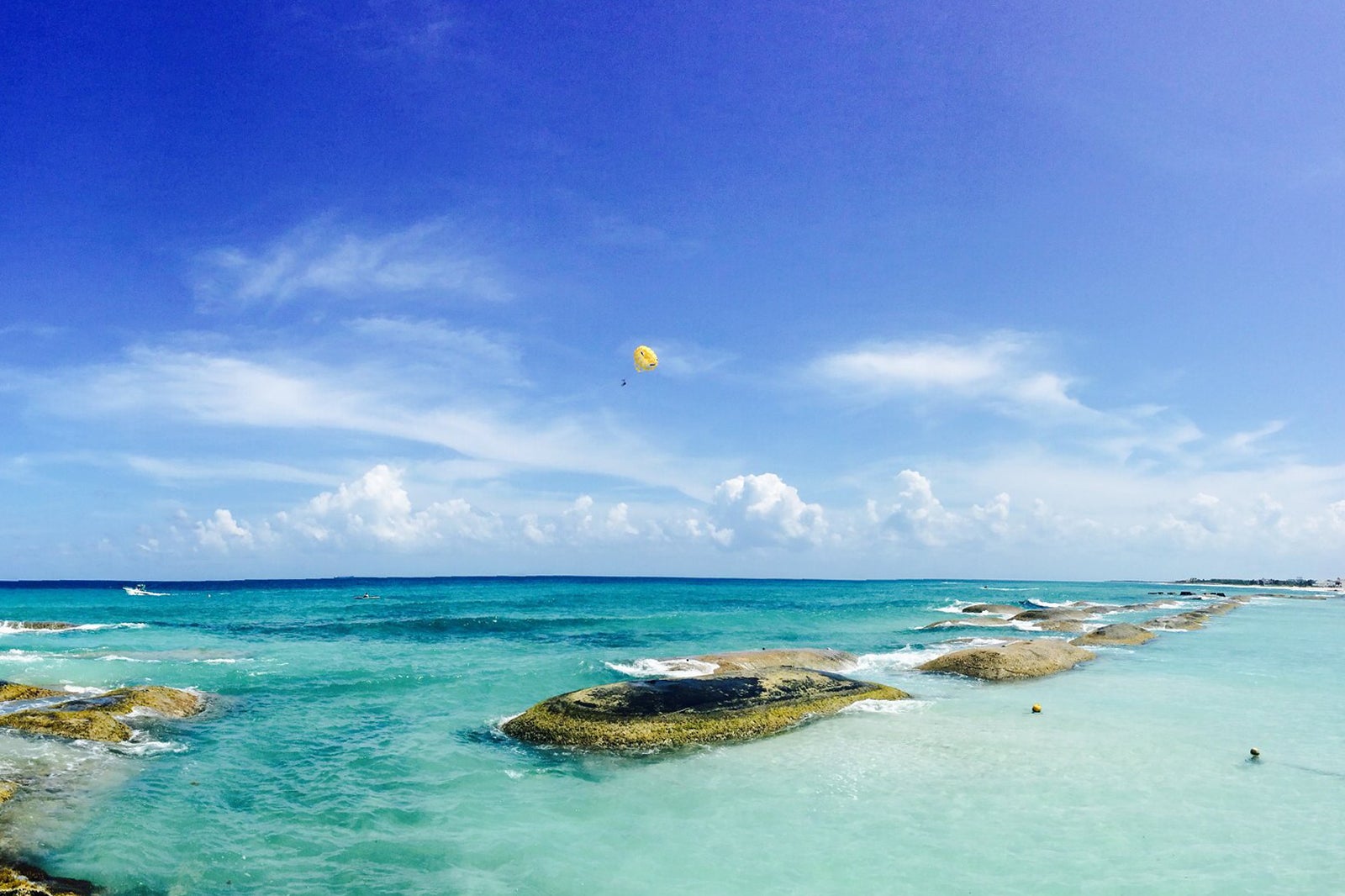 The long, flat beach at Puerto Morelos offers easy access to the sea, as well as being just a short walk to the convenience of the several blocks that make up the nearby section of town. It is a spacious beach, and a short stroll should secure you a quiet spot. Given the sedate nature of the town, this is an excellent spot for a family beach holiday.
There are plenty of stalls to pick up a bucket and spade here, and there is also a playground for the kids near the promenade. For adults, there are several beach bars to end an evening in. Overall the beach here has a much more relaxed atmosphere than you are likely to find in some of Puerto Morelos' larger neighbours.
photo by Scuba Diving Blog (CC BY 2.0) modified
4
Pretty botanical gardens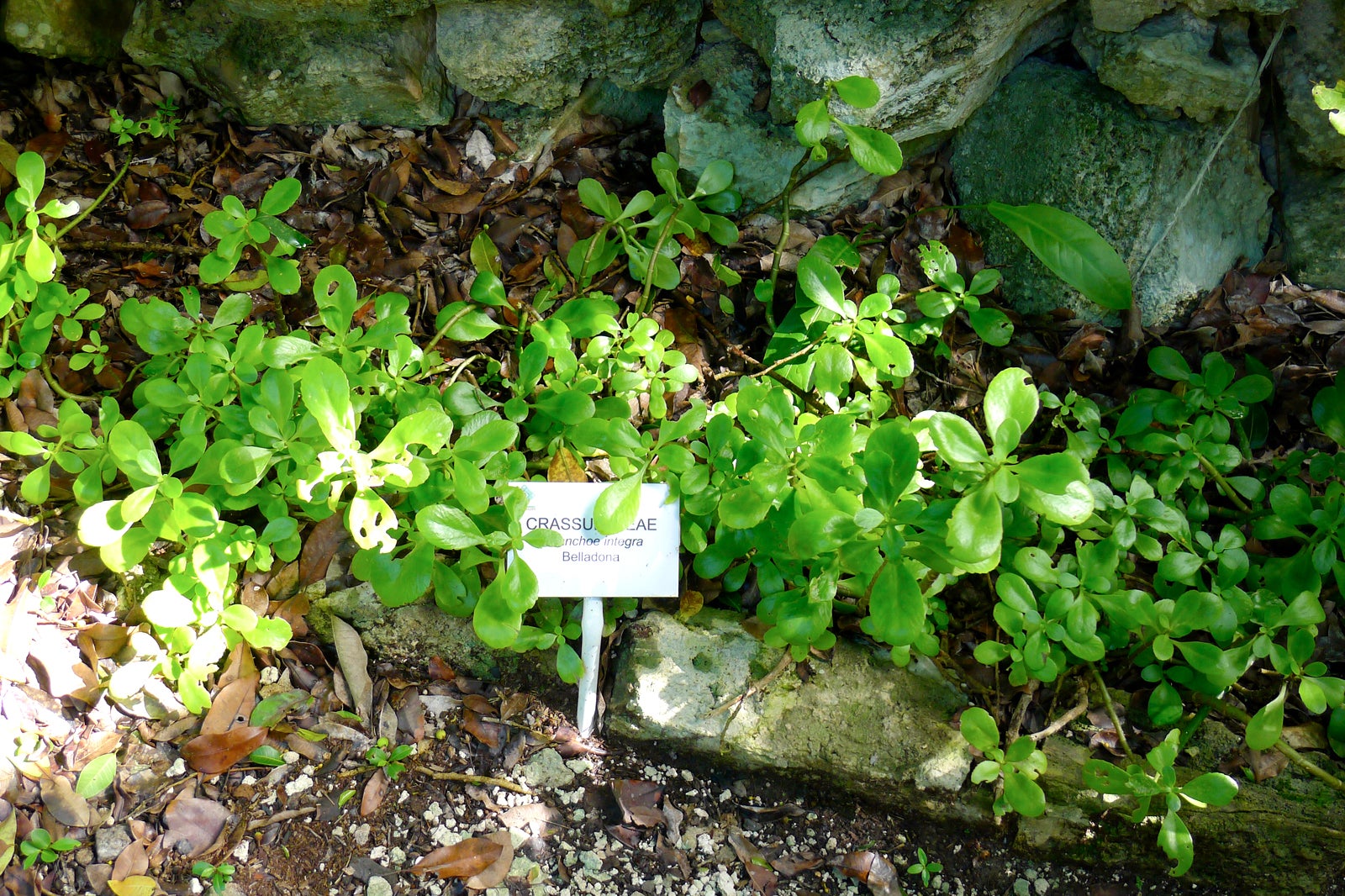 The Botanical Gardens of Dr. Alfredo Barrera Marín are home to a vast array of plants and more than 220 animal species, making for a great educational outdoor adventure. Spread out over 150 acres, the gardens comprise lush jungle and mangrove swamp. In the gardens you'll have a chance to explore some compact Mayan ruins, catch glimpses of iguanas and spider monkeys, and take a walk on a 130 foot suspension bridge. The gardens are named for the scientist who devoted his life to the conservation of the Yucatan natural environment and the preservation of Mayan traditions.
photo by William Avery Hudson (CC BY-SA 4.0) modified
5
Charming, small town feel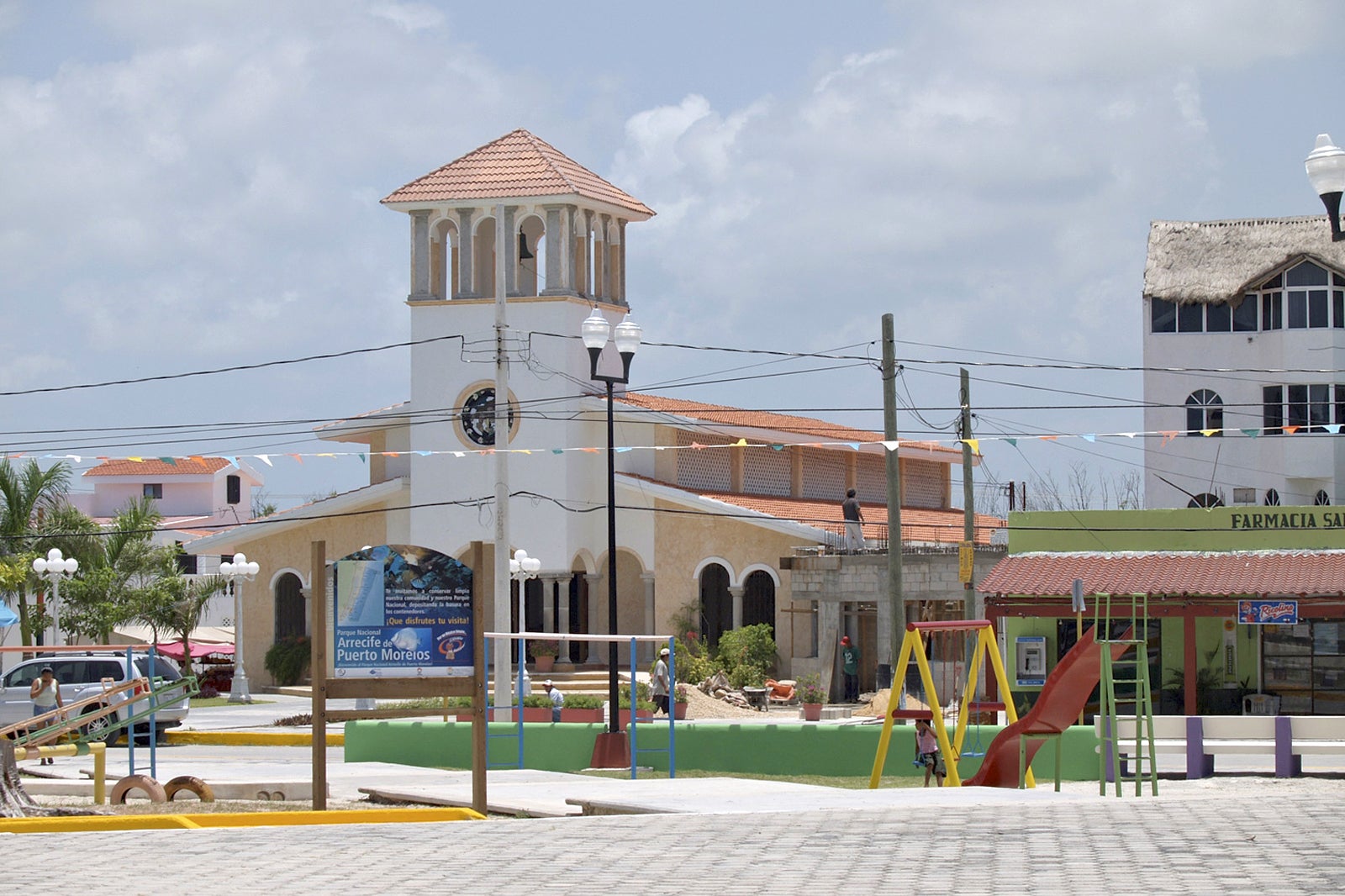 With destinations such as Cancun and Playa del Carmen nearby, Puerto Morelos offers a welcome refuge from some of the excesses of these more popular tourist locations. There is a distinct small-town feel here. As well as being a tourist destination in its own right, it is still a working fishing village, and while the place isn't devoid of nightlife and shopping options entirely, there is a friendlier and more laid-back vibe underscoring things here. Generally speaking the Yucatan peninsula, including Puerto Morelos, is very safe as the Mexican government works hard to secure the safety of visiting tourists.
photo by Luis Fernández García (CC BY-SA 2.5) modified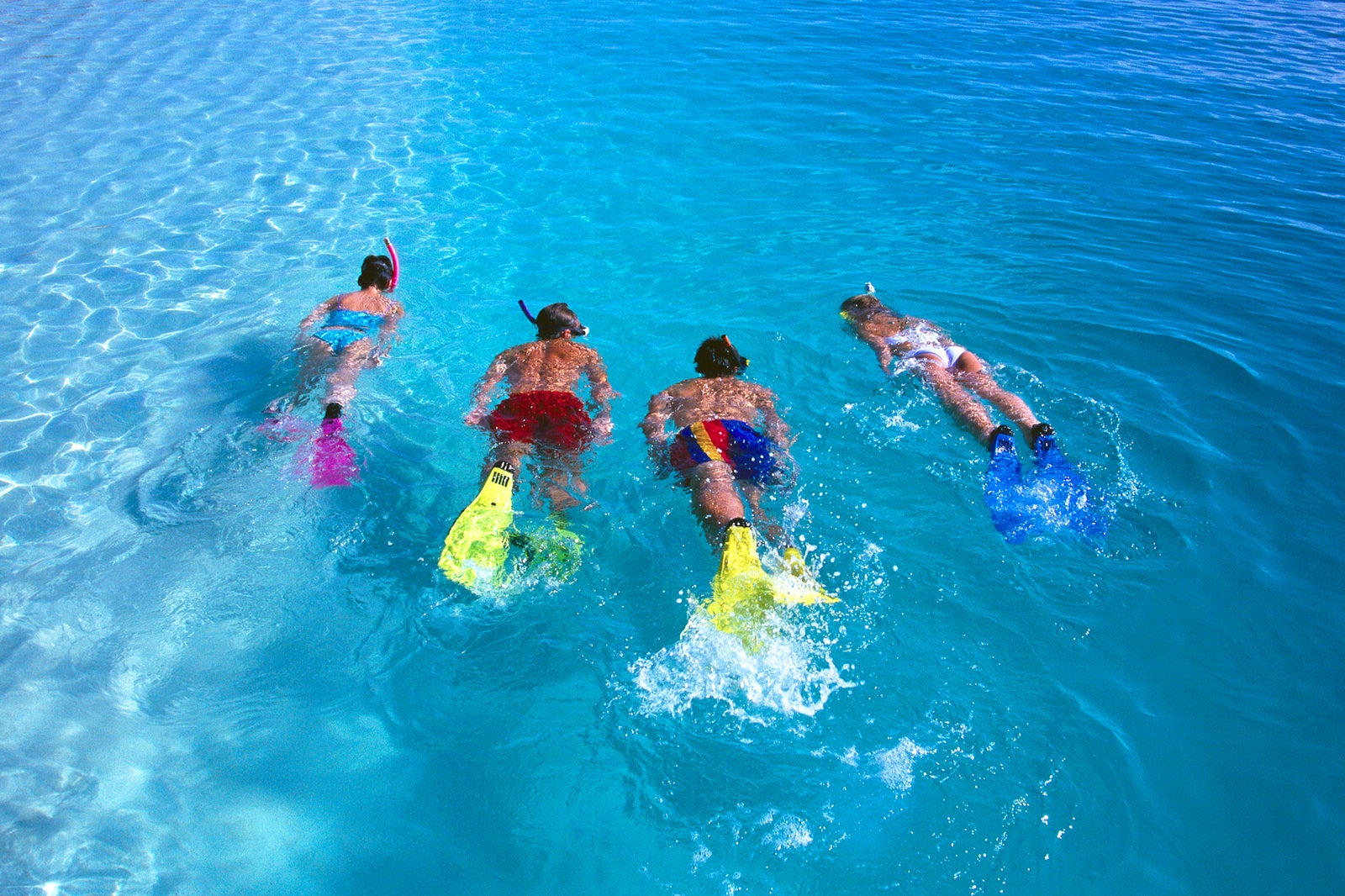 Snorkelling and diving in Puerto Morelos are extremely popular, and it is no surprise given the reef here is part of the Great Mesoamerican Reef - the world's second largest reef system. There should be no trouble finding an operator offering a trip to suit your specific requirements. Whether you wish to while away a few hours in the water, or a longer excursion over several days is more to your taste, Puerto Morelos has countless operators competing for your business.
You can expect to encounter a rich and varied marine life such as rays, barracudas, and turtles swimming amid the seagrasses and the coral. If you prefer to stay in shallower waters, you can also snorkel from the shore, though be sure to stay within the buoys as the waters can get choppy here. Nearby shops will rent you fins and masks if you didn't bring your own.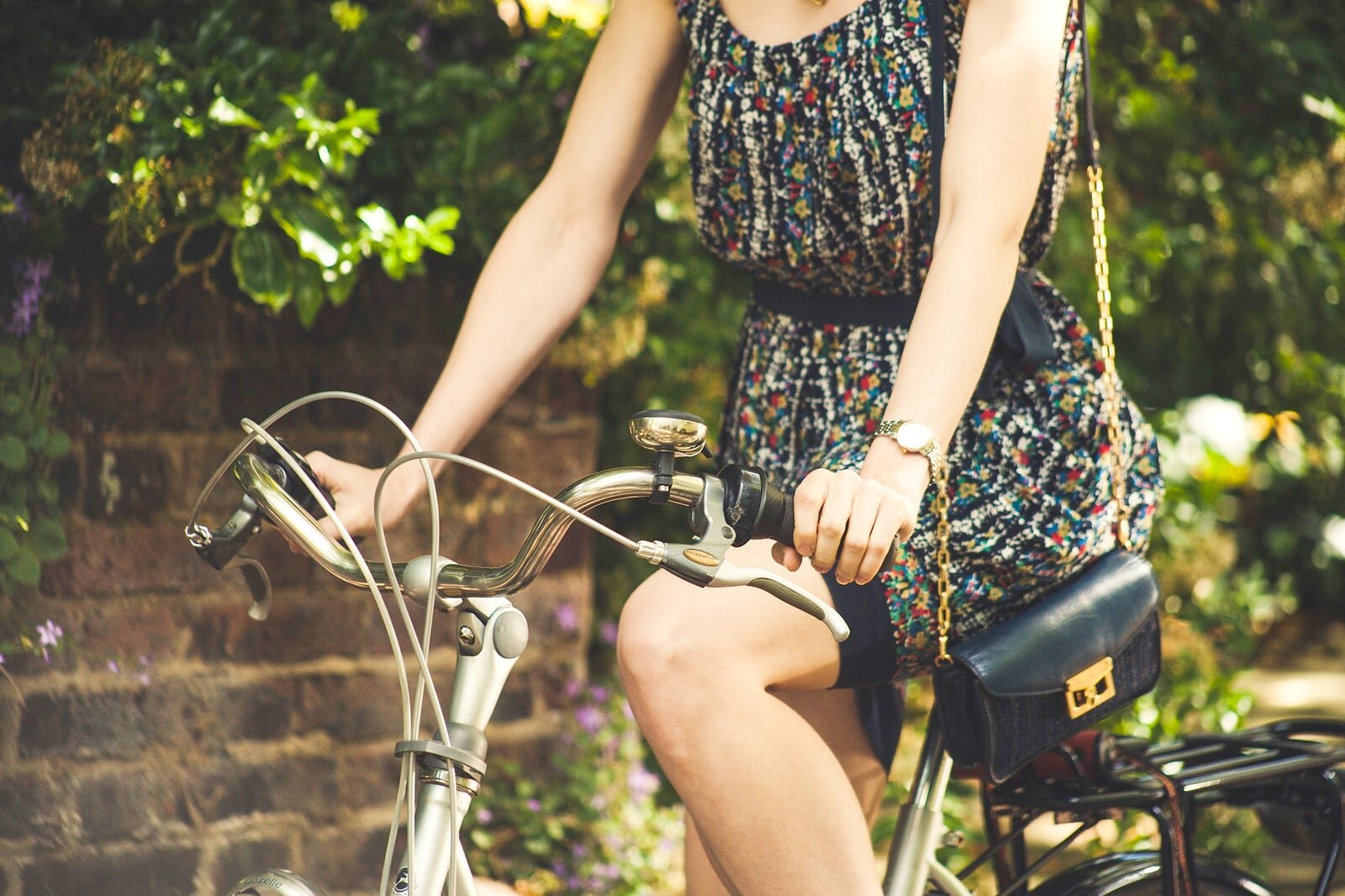 Comprising little more than two principal streets, walking and bicycling are the perfect means of transportation for getting around compact Puerto Morelos. But, for those with a little more energy to spare, there are lots of other opportunities to hike and bike in the surrounding area. The long coastline of Yucatan stretches to the north and south, offering sufficient walking distance for even the hardcore hiker.
If you wish to combine your hiking or biking with a swim, on the southern outskirts of the town, running west from Highway 307, you'll find the entrance to the La Ruta de los Cenotes or 'The Cenote Trail'. This paved road stretches for miles through the jungle and leads to a variety of cenotes worth visiting. Around some of the cenotes on this route you will find biking and ATV trails and even a zipline or two.
8
Other cool beach towns nearby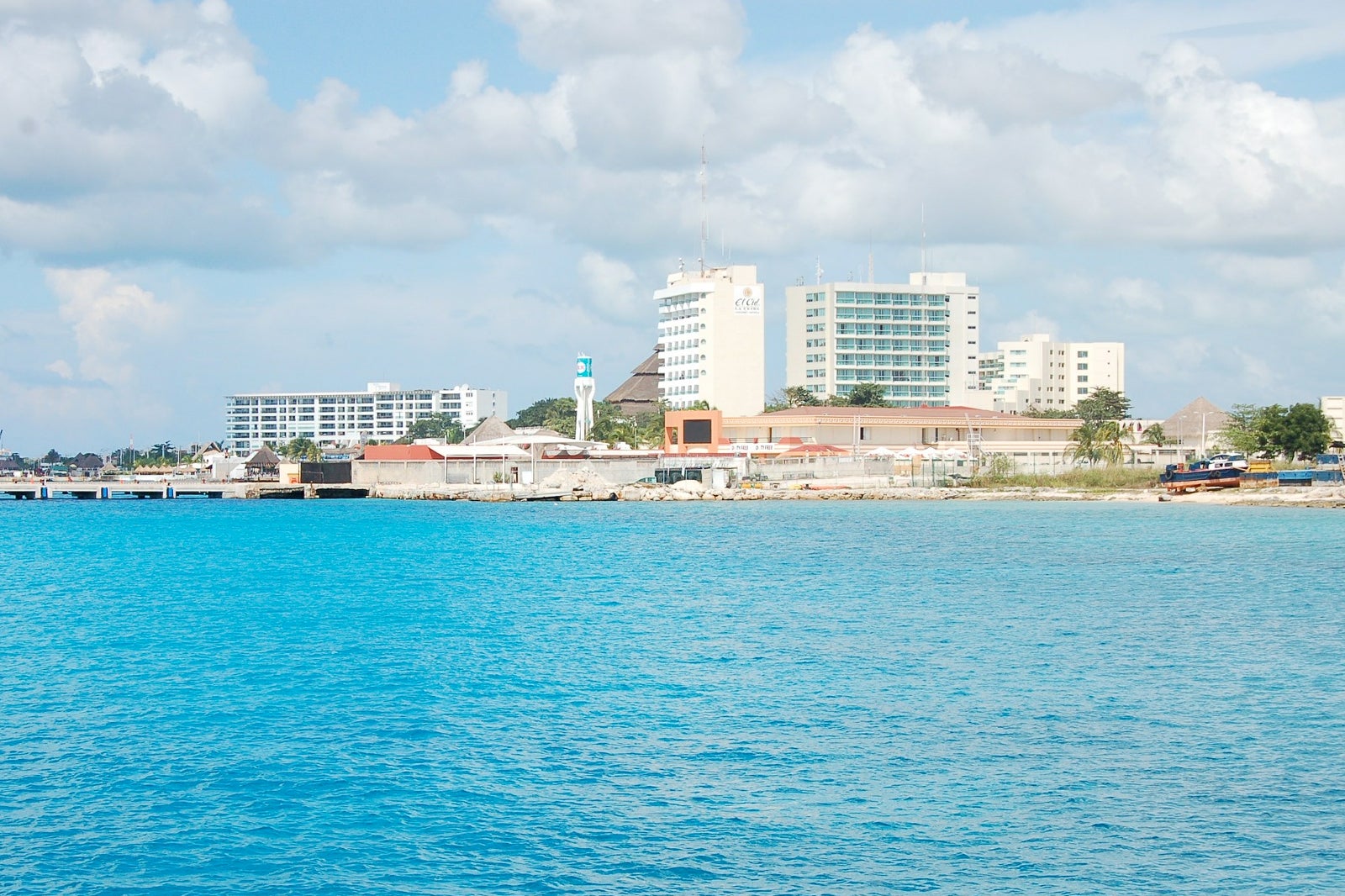 With a location almost equidistant between Cancun and Playa del Carmen, visitors will have access to all these renowned resorts have to offer within a 40-minute drive. From Playa del Carmen, you can check out some stunning diving spots around the island of Cozumel. Further north, Cancun's white sand beaches and thriving nightlife make for a tempting overnight trip.
There are a host nearby attractions to brighten up your stay. Croco Cun Zoo provides opportunities to feed and interact with a wide range of animals - everything from monkeys and parrots to snakes and crocodiles. The nearby Selvatica The Adventure Tribe is an amusement park with a range of activities to choose from, including offroading, snorkeling, and ziplining. There's certainly lots to see in the local area, but before we look to nearby destinations let's check out some of what Puerto Morelos itself has to offer
9
Plenty of charming independent hotels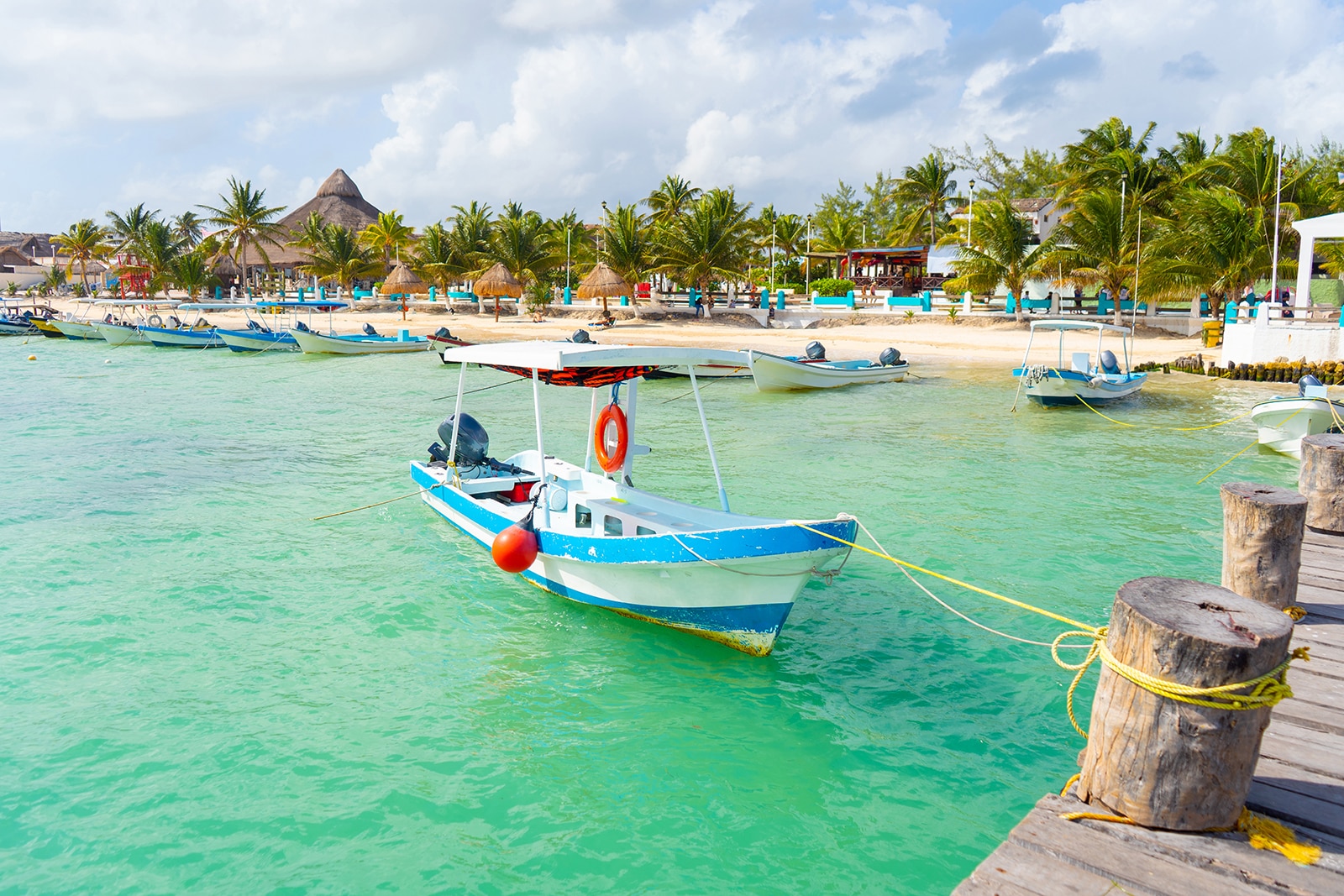 Puerto Morelos has managed to maintain much of its unique character, thanks in part to the absence of chain resorts and big hotels in the town. Though there are a few all-inclusive resorts a couple of km outside of town, for the most part accommodation here is intimate in nature and boutique in scale.
This goes a long way to discourage the crowds and loud events that mark Spring Break in some of the more popular nearby destinations. Choosing to stay in one of the town's charming, independent hotels will also give you easy access to the town's shopping facilities and its stunning beach.
Back to top