Tulum Travel Essentials
Useful Information to Help You Start Your Trip to Tulum
Our Tulum Travel Essentials lays out the essential information you need to help planning your trip to one of the most popular destinations in Mexico. No matter how frequently you travel, some questions will always need answers: What's the weather like? How can I get from the airport to my hotel? What currency and type of plug do I need? We have all these answers plus other basic info about the best time to go, getting there, getting around, and a few useful travel tips.
It's all compiled in this Tulum Travel Essentials. After reading this short and easy-to-read guide, you will be a little more prepared to start your trip in Tulum.
1
When is the best time to travel to Tulum?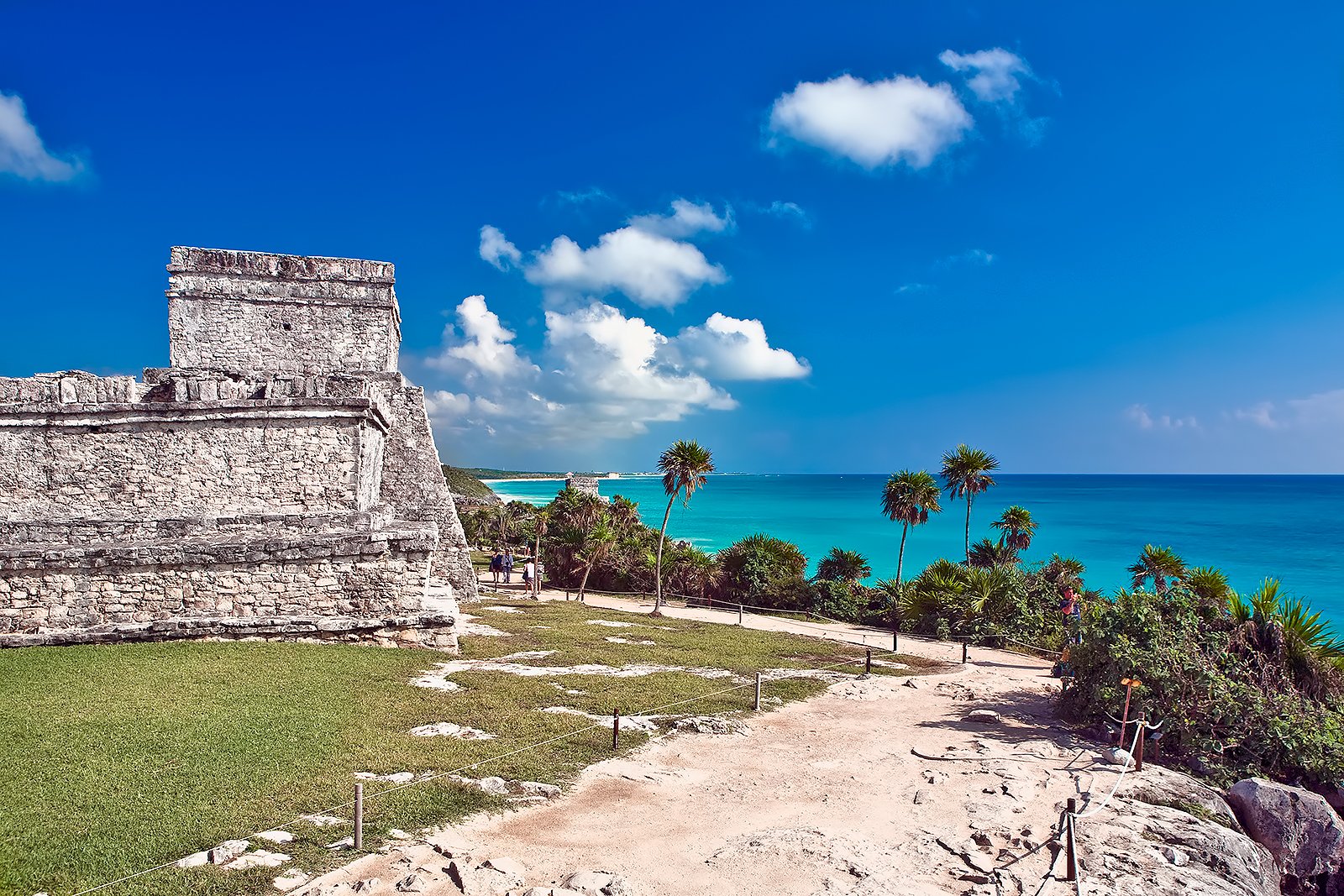 Tulum has a tropical savanna climate, with average temperatures ranging from 23ºC and 27ºC all year round.
The rainiest time of the year is between June and November, with an average of 10 rainy days per month. It's also hurricane season.
Expect heat peaks over 40ºC between March and November.
January-March is peak tourist season, with hotel and flight prices rising accordingly.
As the hurricane season fades away, with less crowds and more affordable hotel and flight prices, November-December are great times to visit Tulum.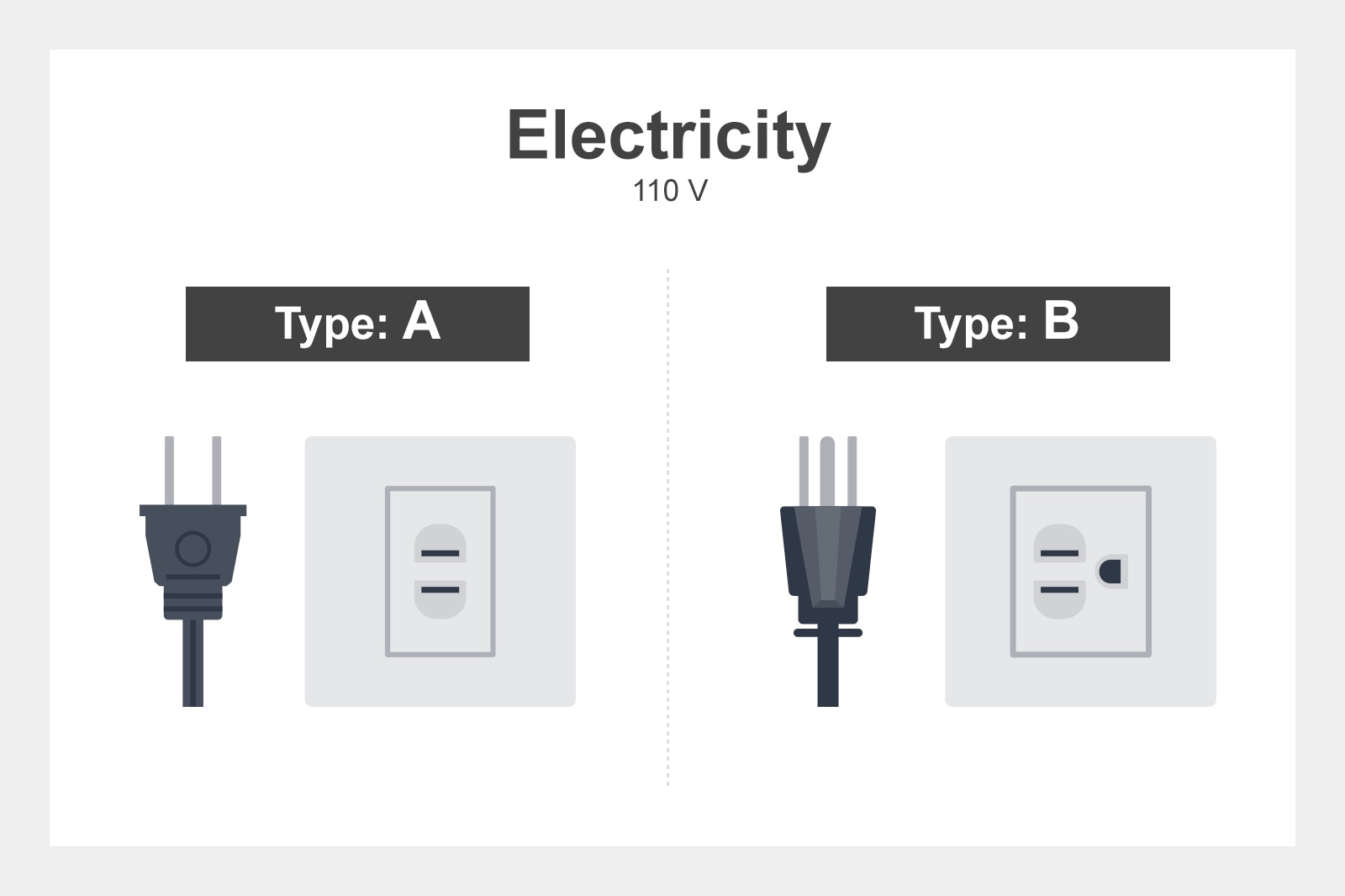 Languages:
Primary: Spanish
Most of the Mexicans working in the tourist industry speak/understand English
Plug types: A and B
Electricity: 110 V
Currency: Mexican peso (Mex$)
International dialling codes: +52 984
Emergency telephone number: 911
3
How to get to my hotel in Tulum?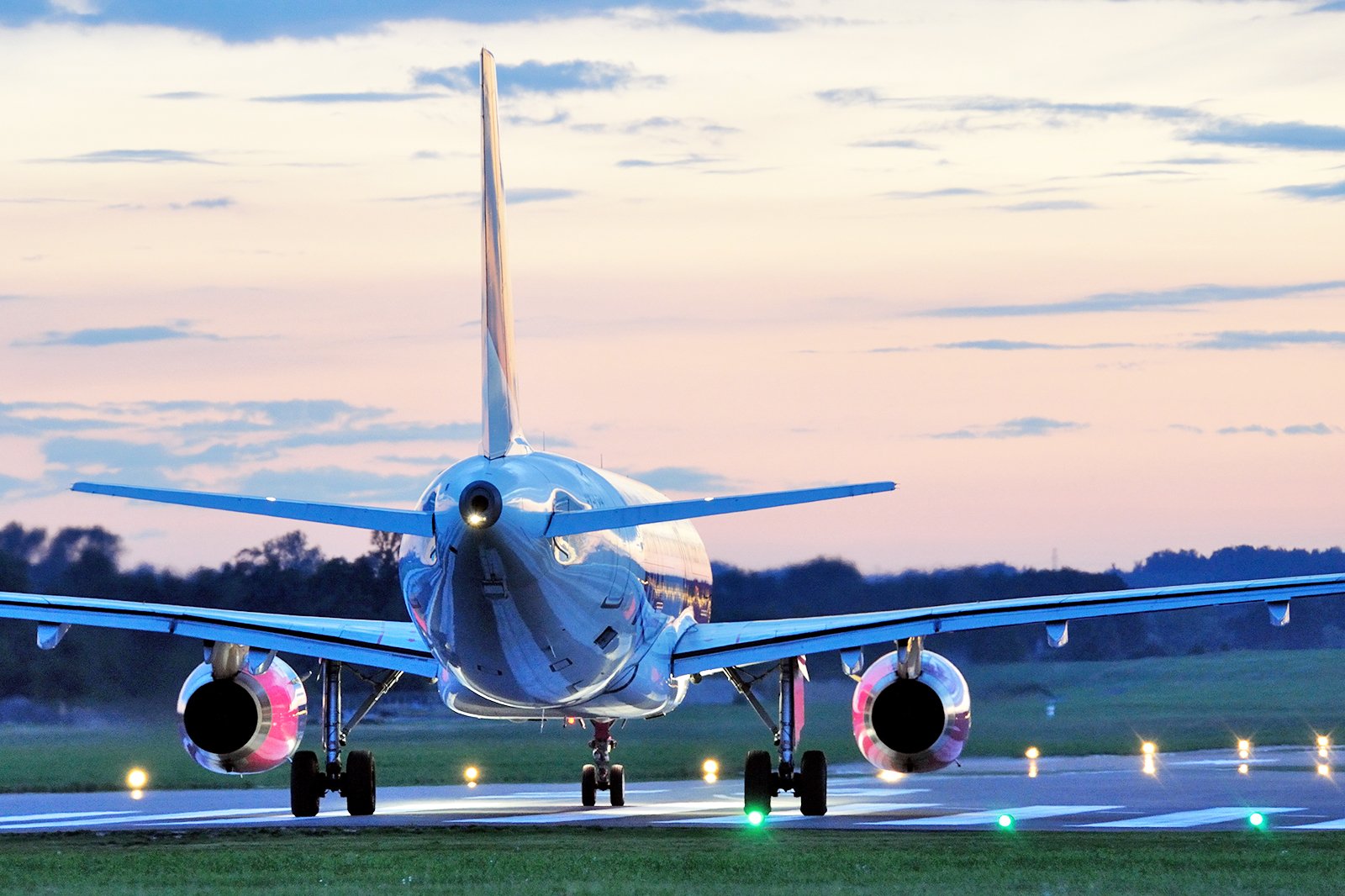 Cancun International Airport
One of the busiest and largest airports in Mexico, Cancun International Airport is the primary airport to get to Tulum. It sits 110 km northwest of Tulum. Cancun Airport features no less than 4 passenger terminals and 2 runways. Here, you'll find a great range of dining and shopping options as well as facilities including free Wi-Fi, banking and currency exchange services. There are several transfer options to reach Tulum:
There's no taxi rank at Cancun Airport.
The airport taxi services feature a good choice of vehicles from shareRide to taxiX to taxiXL to taxiSUV. They take around 90 minutes. To pay the prices aforementioned, reservations must be made online, ahead of time – expect to pay more if you buy your transfer on site.
The ADO Bus is a comfortable 35-seater bus that can take you to Downtown Tulum in around 2 hours. It's the cheapest way to get to Tulum from Cancun. ADO ticket counters can be found in each terminal. There are only 4 direct ADO Buses to Tulum per day, but you can take an ADO bus to Playa del Carmen, and from there to Tulum.
Car rental agencies can be found within the grounds of the airport.
4
How to get around Tulum?
Travel tips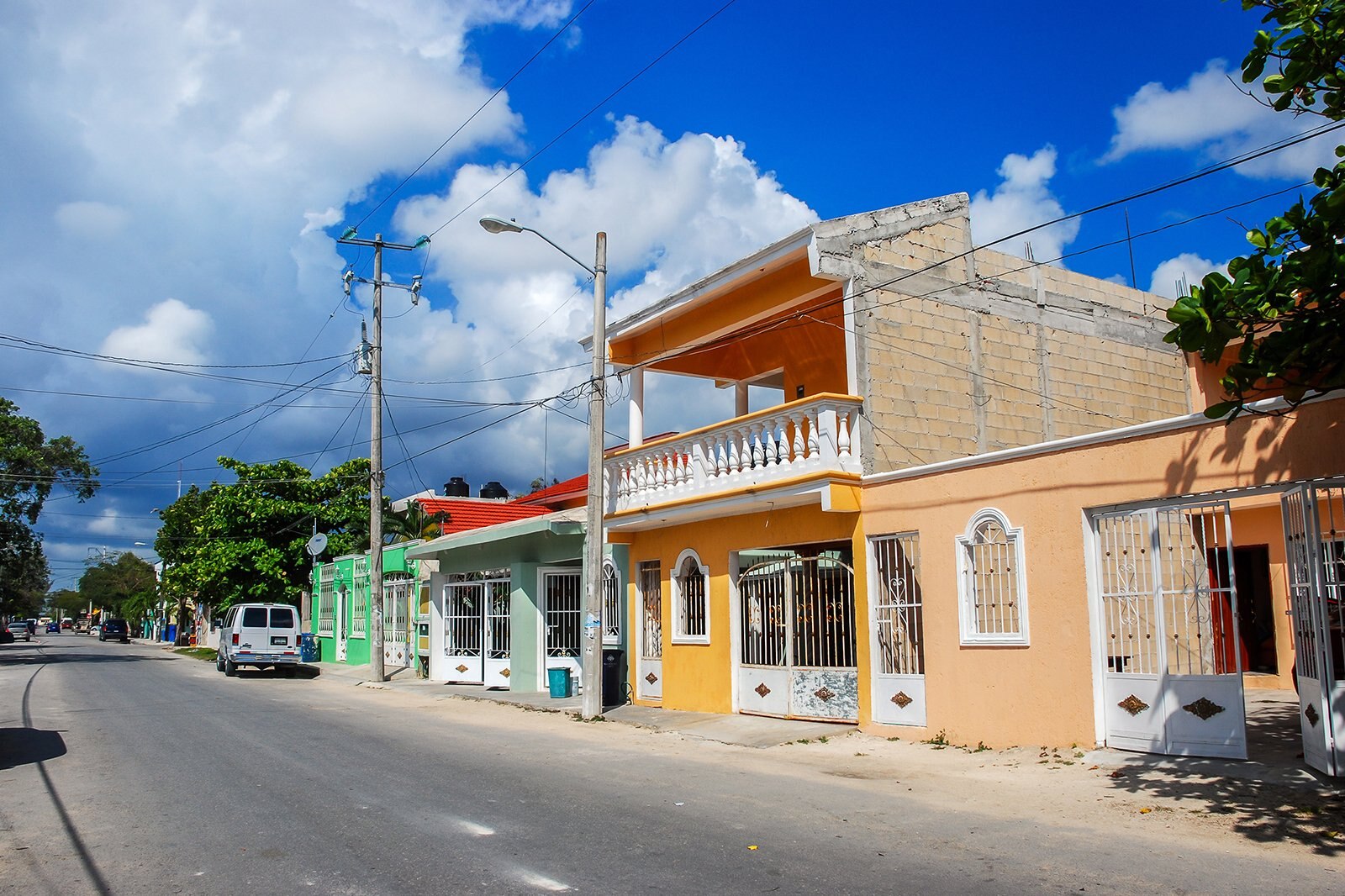 Downtown Tulum is compact and can easily be explored on foot. You'll find a great choice of dining, shopping and nightlife entertainment options within a 2-sq km area. Walking to the beach or to the famous Mayan ruins is also possible, but it can be tiring in the heat. Walking at night in isolated areas is also not recommended. For longer journeys, good public and private transport services are at hand.
5
Colectivos - local minivans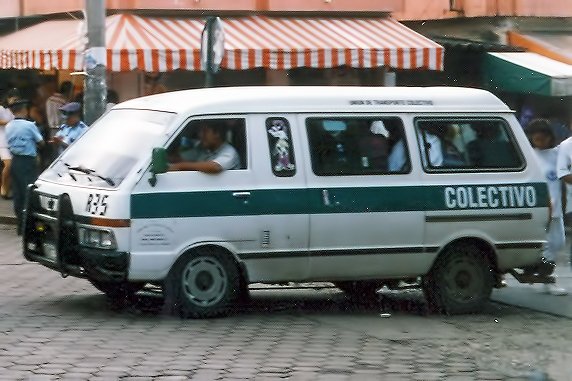 Colectivos are local minivans that offer a fun and economical way to get around Tulum. It's a genuine Mexican experience.
Nevertheless, note that it can be difficult to catch a colectivo if there are taxis nearby. Some bus drivers consider that foreigners should take taxis reserved for tourists instead of buses reserved for locals.
Tickets are available for sale on the bus.
photo by Juan de Vojníkov (CC BY-SA 3.0) modified
Taxis are the main and most convenient mode of transport in Tulum.
You can easily find cab stands outside hotels, at beaches and near the main attractions.
Taxis tend to be often overpriced, though.
Always agree on the price with the driver before getting in a taxi.
photo by jeremyparr (CC BY-SA 2.0) modified
Cycling is a fun and healthy way to get around Tulum.
Many hotels have rental bikes at hand or you can find bicycle rental shops such as IBike Tulum (+52 984 802 5518), Ola Bike Tulum (+52 1 984 240 5172) and Snorkel of Space (+52 984 160 0480) in town.
photo by Ashley Frillman (CC BY-SA 2.0) modified
8
What are the main annual events in Tulum?
Festival Comunité
What: The annual Festival Comunité is a local event that encourages sharing, communion, communication and union through arts, music and ecological awareness.
When: January
Where: In a ranch within the jungle of Tulum
Day Zero Festival
What: Day Zero Festival is a dance music event that combines ancient Mayan traditions and electronic music deep in the jungle near Tulum. Expect world-class DJs performing in a mystical atmosphere.
When: September
Where: Cenote Dos Ojos
FECUCA - Festival de Cultura del Caribe
What: FECUCA celebrates Caribbean culture through music, visual arts, dance and other disciplines. You'll also sample delicious Caribbean food and drinks.
When: November
Where: All the municipalities of Quintana Roo, including Tulum
Back to top