Puerto Vallarta Travel Essentials
Useful Information to Help You Start Your Trip to Puerto Vallarta
Our Puerto Vallarta Travel Essentials lays out the essential information you need to help planning your trip to one of the most popular destinations in Mexico. No matter how frequently you travel, some questions will always need answers: What's the weather like? How can I get from the airport to my hotel? What currency and type of plug do I need? We have all these answers plus other basic info about the best time to go, getting there, getting around, and a few useful travel tips.
It's all compiled in this Puerto Vallarta Travel Essentials. After reading this short and easy-to-read guide, you will be a little more prepared to start your trip in Puerto Vallarta.
1
When is the best time to travel to Puerto Vallarta?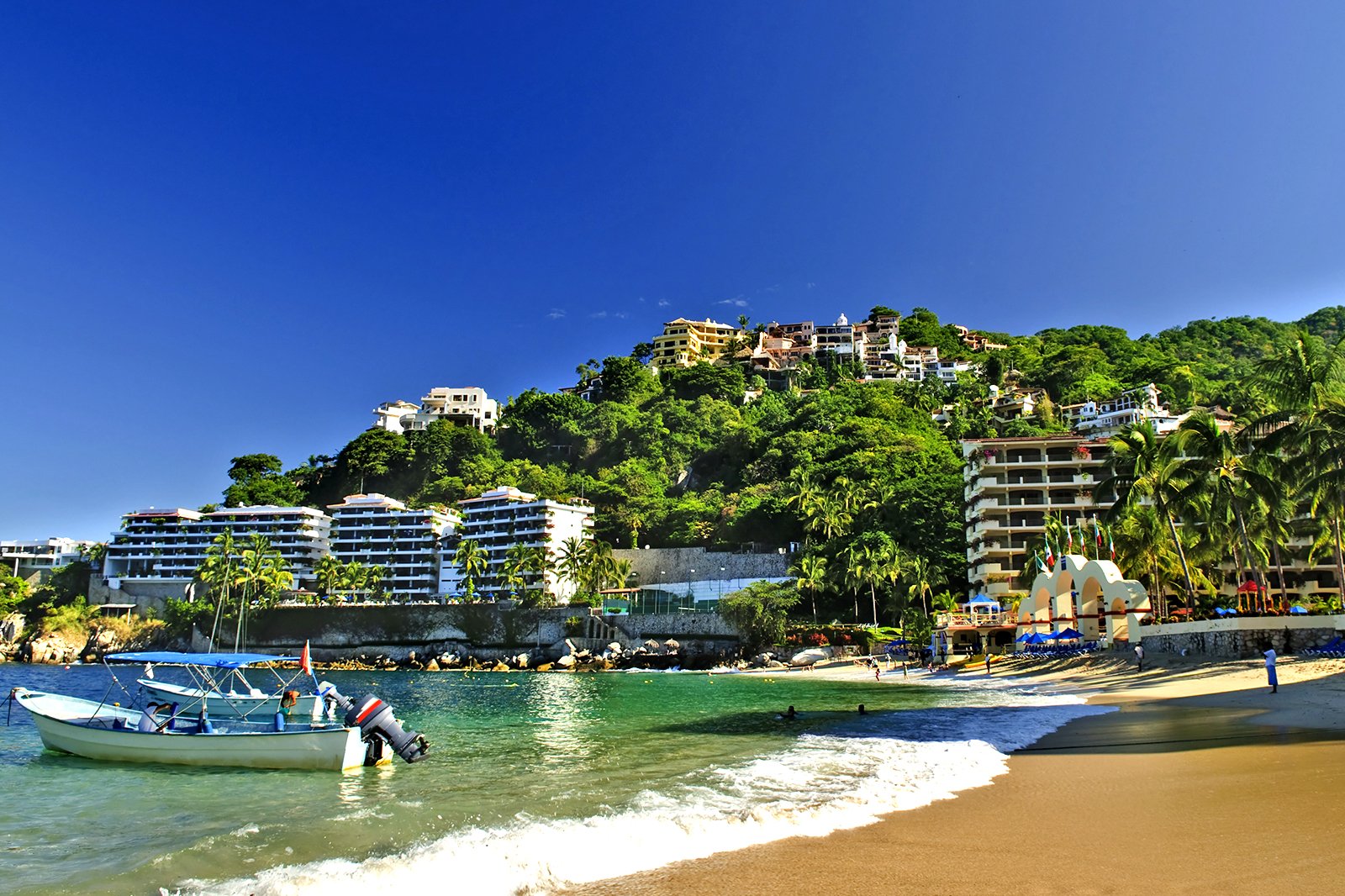 Puerto Vallarta has a tropical wet and dry climate, with average temperatures ranging from 22ºC in winter to 28ºC in summer.
The rainiest time of the year is between July and September, with an average of 12 rainy days per month. It's also the season of tropical storms.
Note that between May and July, you can expect heat peaks over 40ºC.
Puerto Vallarta is pleasant to visit all year round as each season has its own assets.
January-March is peak tourist season, with hotel and flight prices rising accordingly.
With less crowds and more affordable hotel and flight prices, April-June and October-November are great times to visit Puerto Vallarta.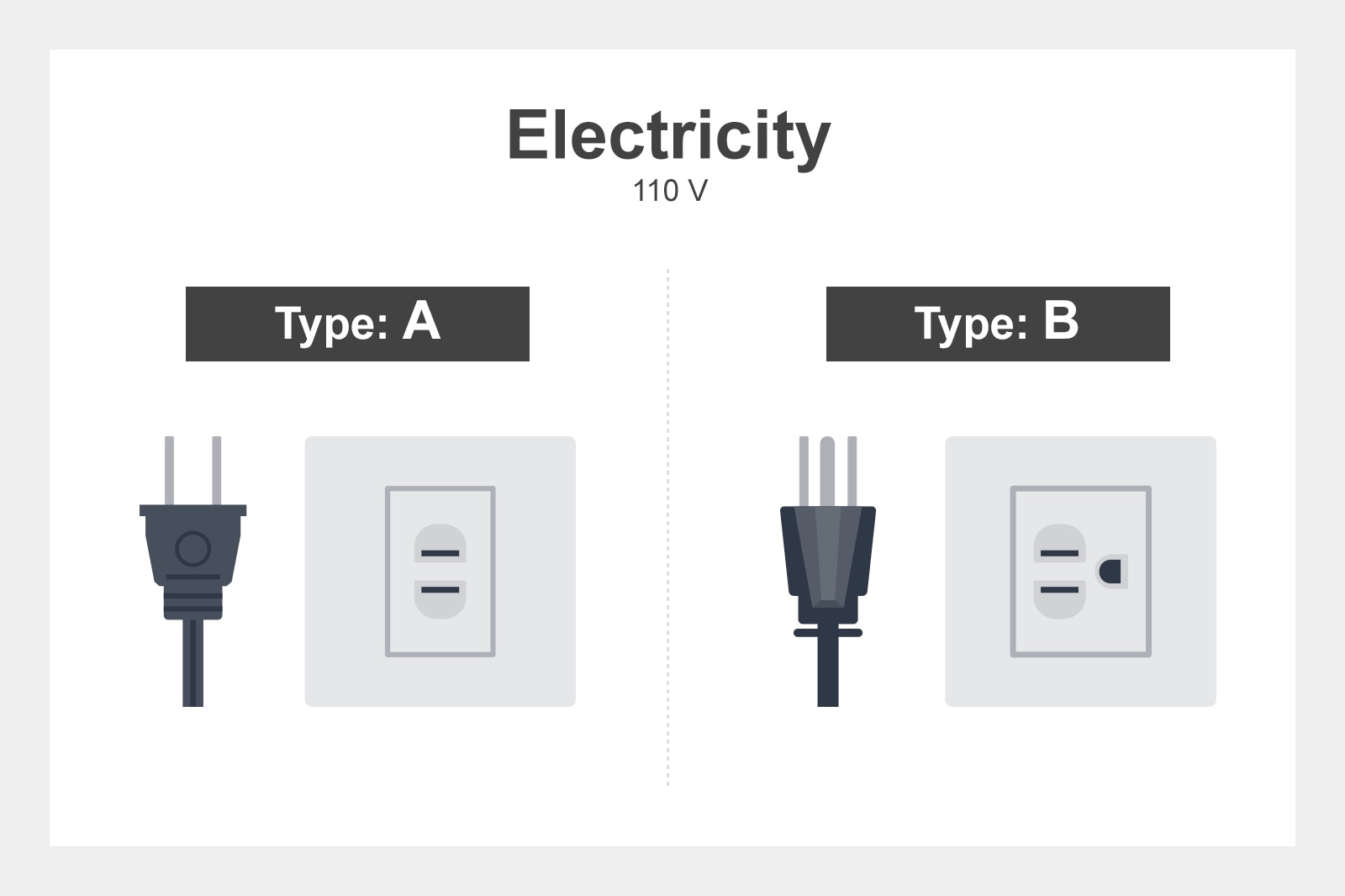 Languages:
Primary: Spanish
Most of the Mexicans working in the tourist industry speak/understand English
Plug types: A and B
Electricity: 110 V
Currency: Mexican peso (Mex$)
International dialling codes: +52 322
Emergency telephone number: 911
3
How to get to my hotel in Puerto Vallarta?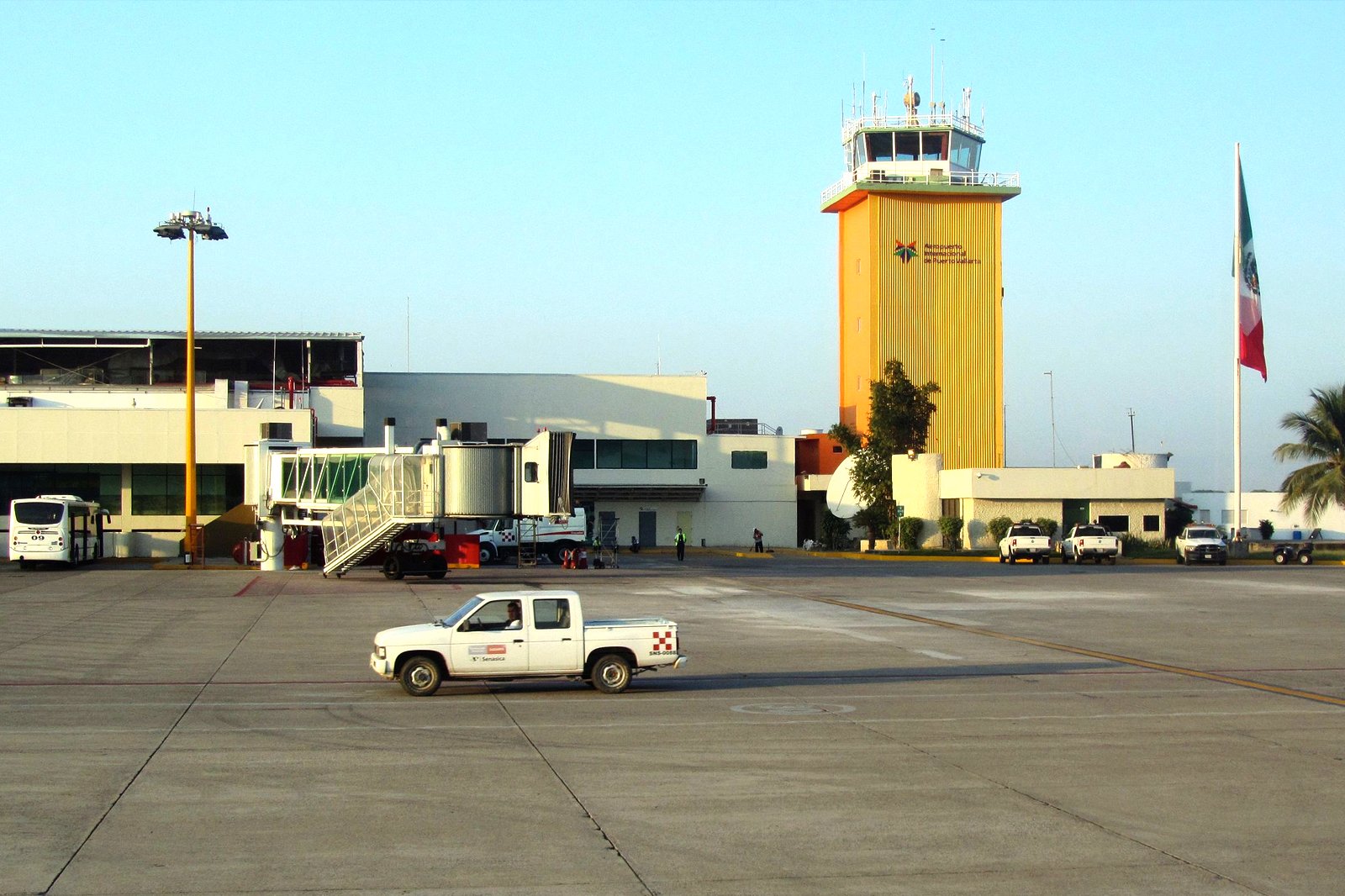 Licenciado Gustavo Díaz Ordaz International Airport
Officially named Licenciado Gustavo Díaz Ordaz International Airport, Puerto Vallarta Airport is one of the busiest airports in Mexico. It sits 4 km northwest of Puerto Vallarta city centre. It features 2 passenger terminals and 1 runway. Here, you'll find an abundant choice of dining and shopping options as well as facilities including free Wi-Fi and currency exchange services. There are several transfer options to reach Downtown Puerto Vallarta:
Federal-licenced taxis take around 10-20 minutes depending on the zone your hotel is located. Tickets can be purchased in the Arrivals area.
Money-saving tip: take a 150-metre walk and cross the pedestrian bridge over the highway. You'll find regular taxis that cost a bit less than the official airport taxis.
Shared shuttles take around 15-20 minutes.
If you're on a budget, the city buses are the cheapest option. The bus stops are just outside the terminal, at both feet of the pedestrian bridge. The bus to Downtown Puerto Vallarta is on the airport's side. Tickets can be purchased directly on the bus.
Car rental agencies can be found within the grounds of the airport.
photo by Melikamp (CC BY-SA 3.0) modified
4
How to get around Puerto Vallarta?
Travel tips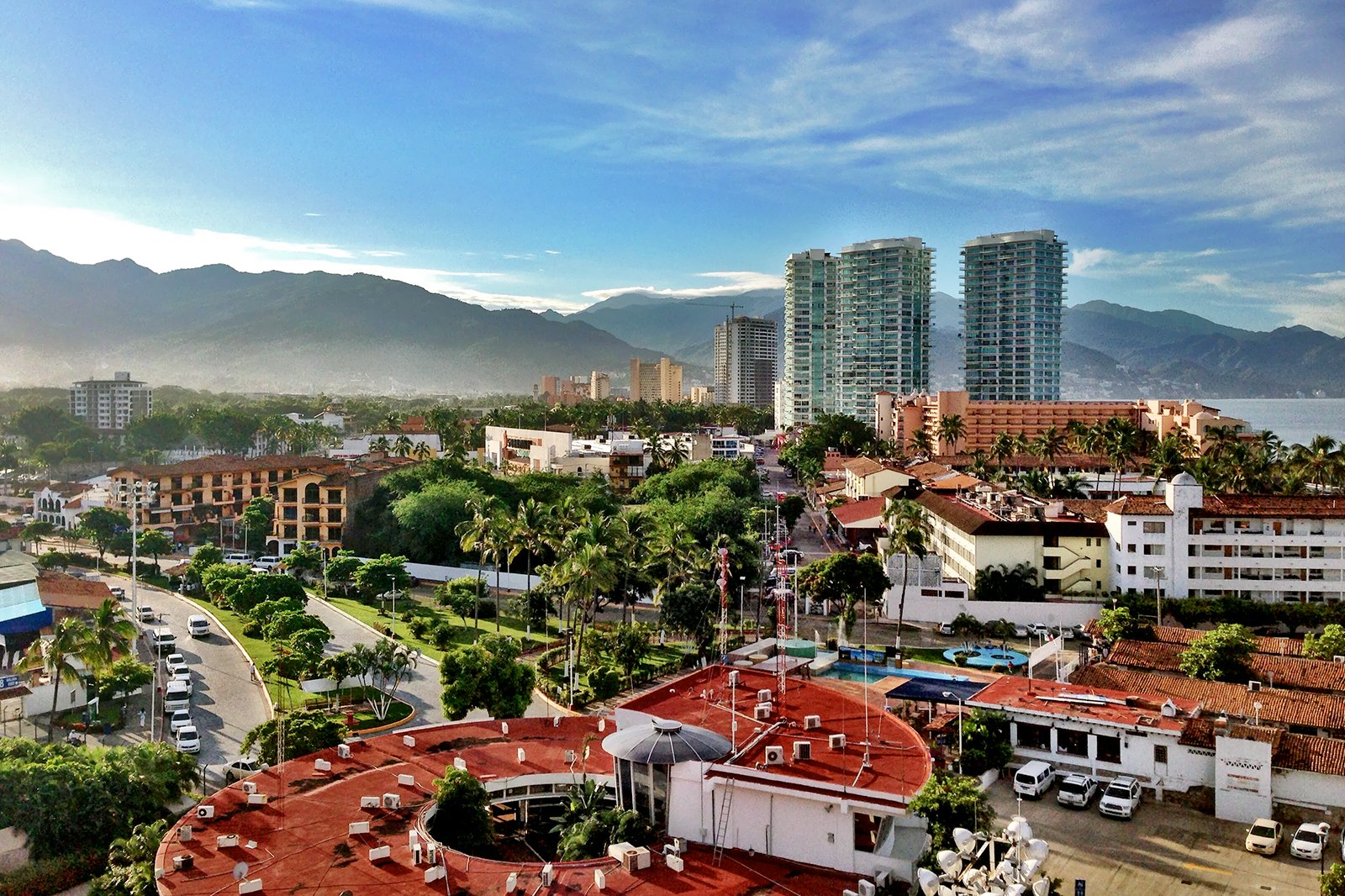 Downtown Puerto Vallarta is compact and can easily be explored on foot. You'll find a great choice of dining, shopping and nightlife entertainment options within a 2-sq km area. Just be careful when crossing the streets, vehicles often consider they have priority over pedestrians. Scooters are available for rent in Puerto Vallarta, but it's not really recommended for reasons including cobblestoned and potholed roads, wild traffic and crazy drivers, just to name a few. For longer journeys, good public and private transport services are at hand.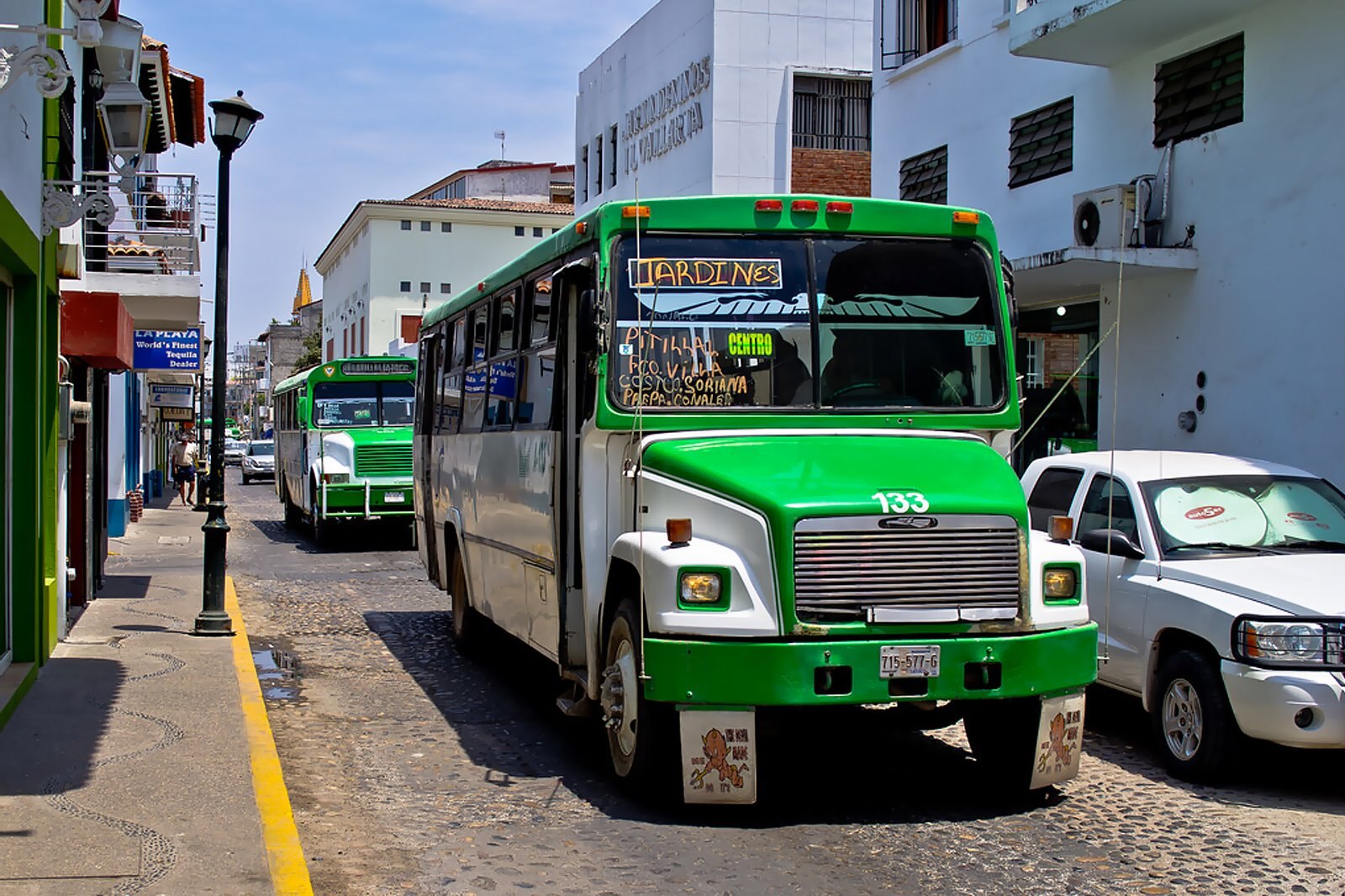 Local buses offer a fun and economical way to get around Puerto Vallarta. It's a genuine Mexican experience.
Run by different companies, each line has buses of different colours. The buses going downtown have Centro written on their windshield.
Bus signs are blue with a white pictogram of a bus and the word Parada painted on them.
Tickets are available for sale on the bus.
photo by Kurt Bauschardt (CC BY-SA 2.0) modified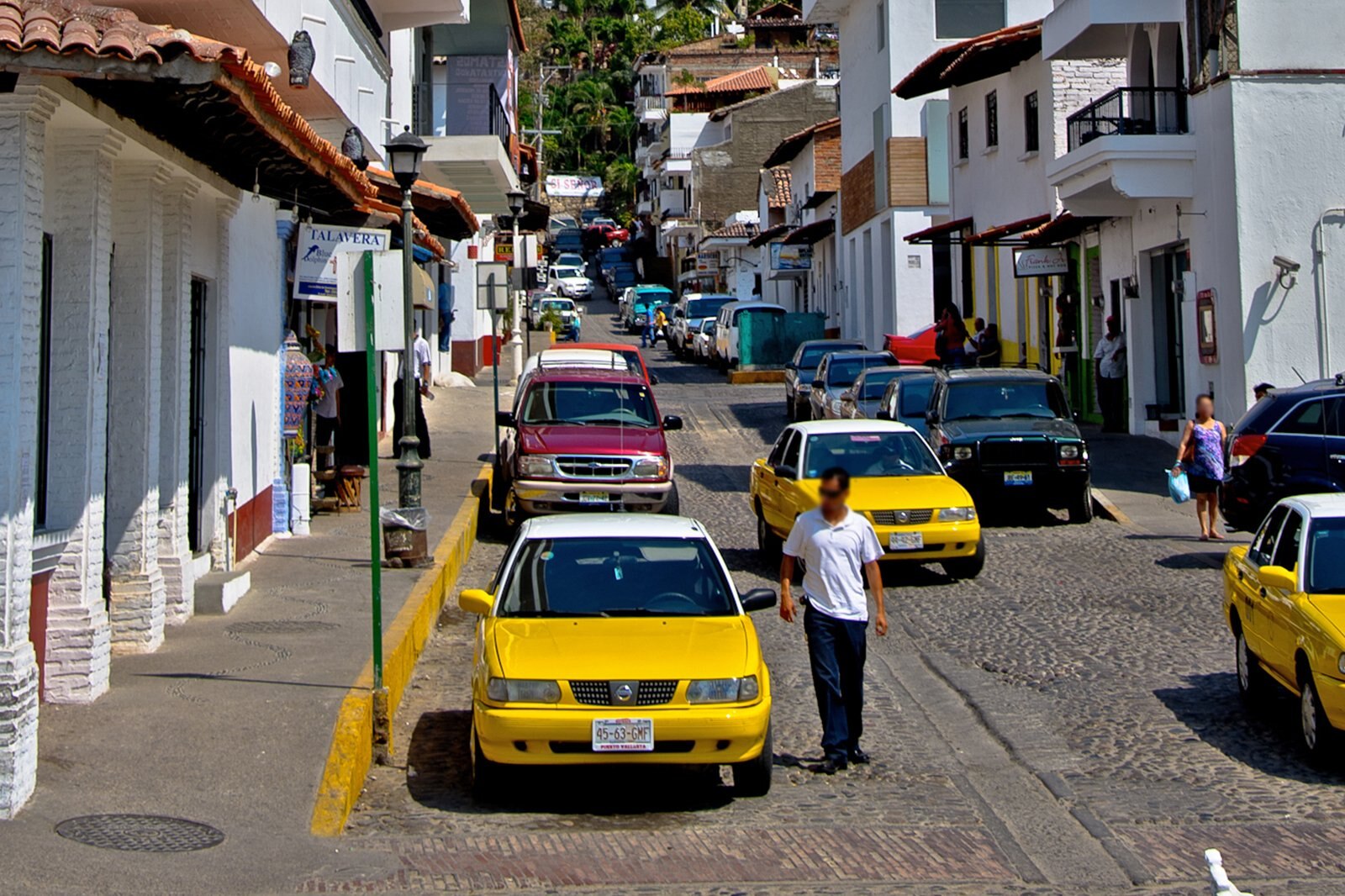 You can easily find cab stands outside hotels and near the main attractions and shopping areas.
Taxi rates are regulated by the Taxi Syndicate. Puerto Vallarta is split into 7 zones.
Taxi drivers should have a rates sheet to show you, but many do not have it. Most hotels have a taxi rates sheet at hand, so check it out before to move.
Always agree on the price with the driver before you get in a taxi.
The Uber app can also be used to hail a taxi in Puerto Vallarta.
photo by Kurt Bauschardt (CC BY-SA 2.0) modified
7
What are the main annual events in Puerto Vallarta?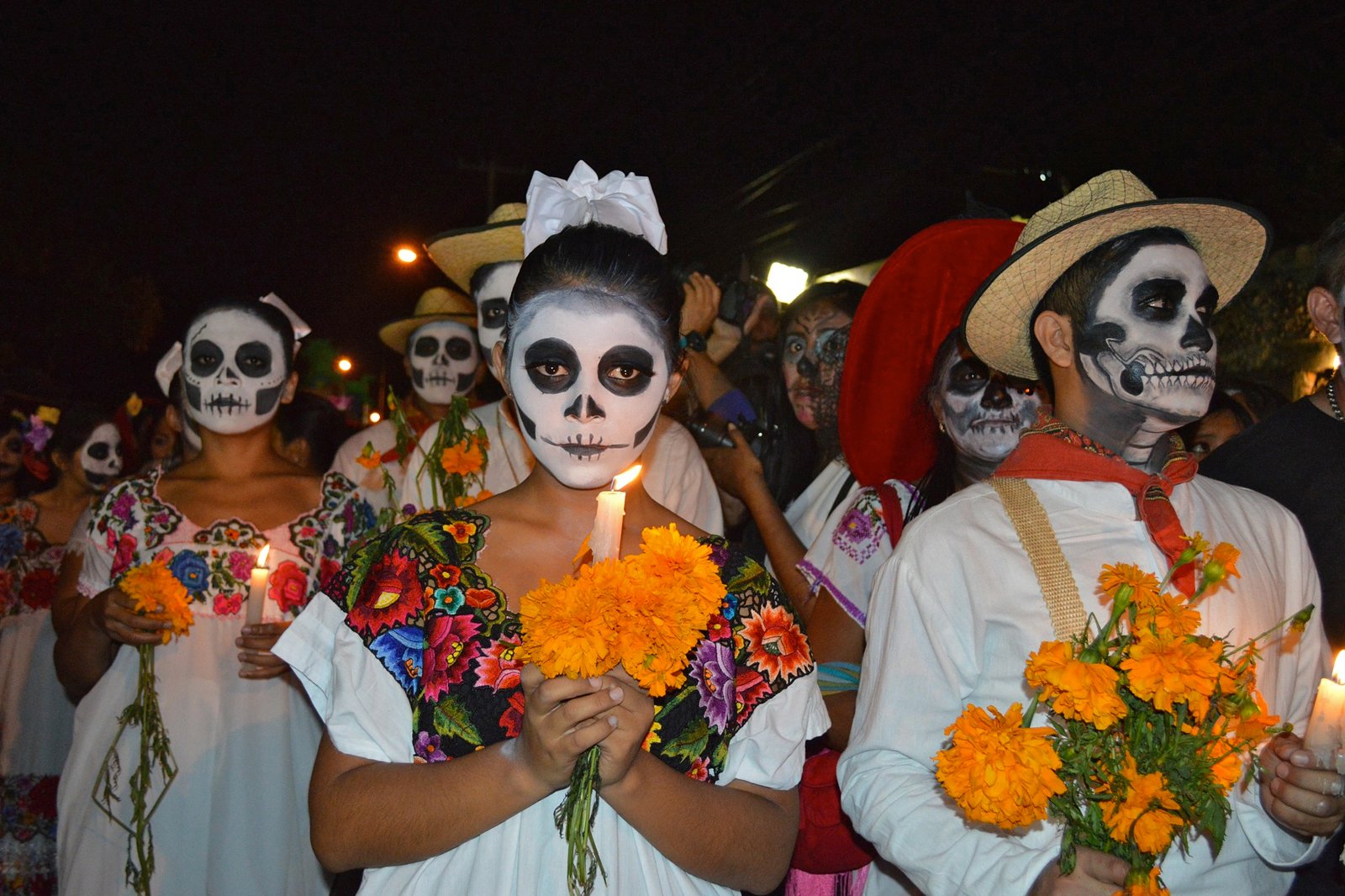 Day of the Dead
What: One of the most famous events in Mexico, the Day of the Dead is a celebration of life. Puerto Vallarta organises many cultural events including art exhibitions, folkloric shows, mariachi performances and more.
When: First 2 days of November
Where: Throughout the city
Independence Day
What: Mexican flags float all around the city for the celebration of Mexican Independence Day. Expect parades, parties and fireworks.
When: 13-16 September
Where: Throughout the city
Virgin of Guadalupe Festivities
What: This religious event is held on the road between Downtown Puerto Vallarta and the Parish of Our Lady of Guadalupe. Expect colourful processions blending Catholic and Aztec/indigenous rituals. Many stalls selling street food, handicrafts and souvenirs line the streets and the main square in Downtown Puerto Vallarta.
When: Early December
Where: Throughout the city
Back to top