Laguna de Kaan Luum is a transparent, shallow lake with shining waters circling a deep cenote (sinkhole). At a depth of approximately 262 feet, the waters' colour at the centre is unusually affected, making this lake a marvellously scenic spot.
The lake is just southwest of the centre of Tulum in Quintana Roo on Calle de Chetumal-Cancun. It's distinct from other cenotes in that it's larger and looks more like a lake than a cenote. The mixture of green and blue water is vibrant and appealing, but the centre is dangerous due to its currents, so it is closed to visitors.
Laguna de Kaan Luum in Tulum - one of the highlights of 10 Best Things to Do in Tulum and 10 Best Things to Do in the Riviera Maya (Read all about Tulum here)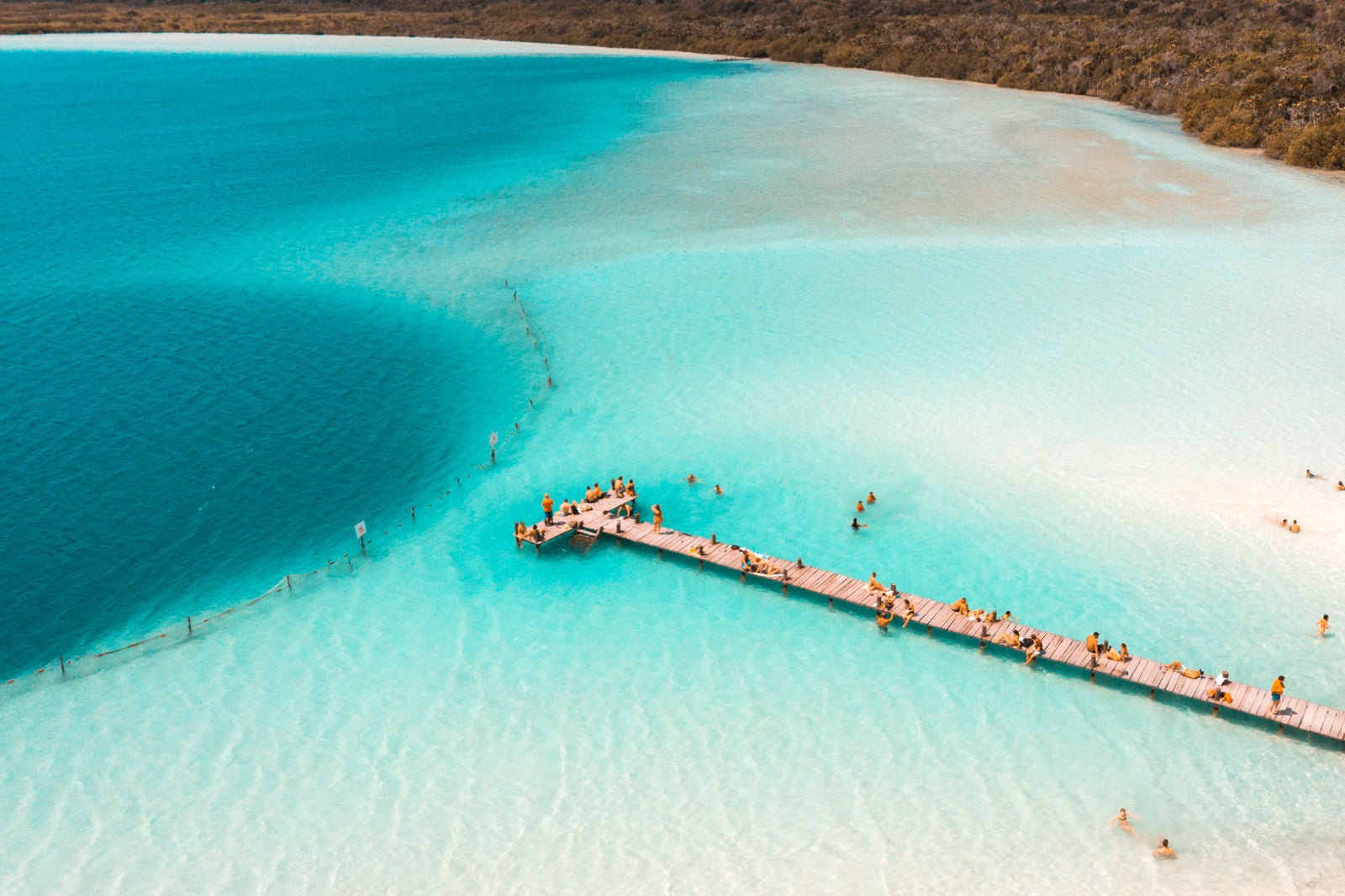 Getting around Laguna de Kaan Luum
If you prefer not to drive, there's a transport van called Colectivo that's open to the public at Tulum. Be sure you're facing the direction you want to be going when you wave down the Colectivo. Inform the driver where you want to exit. However, if the van has no more space, you will have to wait for the next one or take a less affordable taxi instead.
The lake has two piers, along with hammocks and swings that hang over the water. Also, Laguna de Kaan Luum is near other alluring and unique-looking sinkholes such as Cenote Corazon, Cenote Escondido, and Cenote XA'AY HA.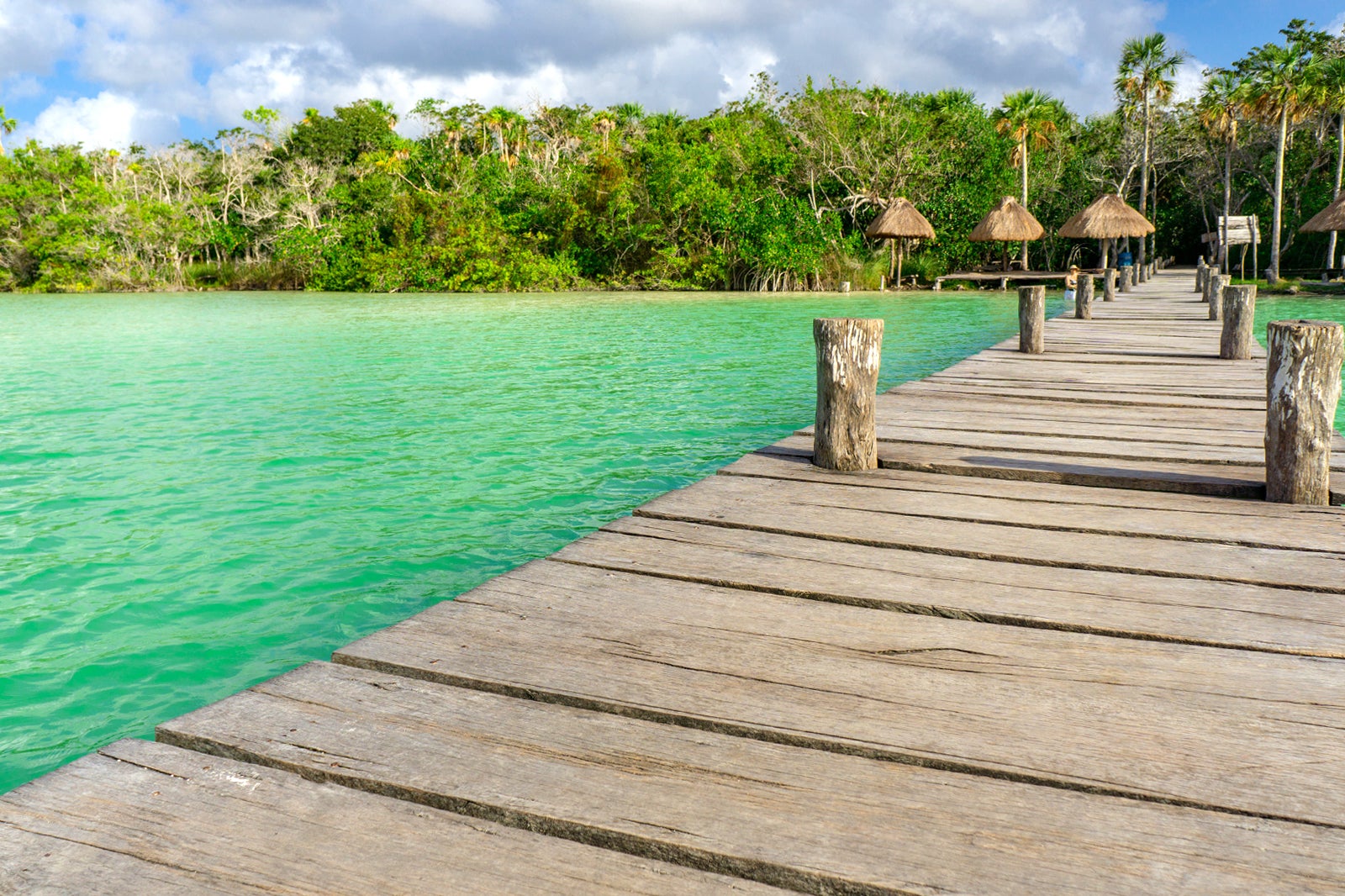 Good to know for your holiday at Tulum
Laguna de Kaan Luum has an entrance fee, but at a low price regardless of the country you're from and free parking. This means that there may be crowds with both locals and travellers during summer or on weekends, so it's best to go at less popular times, such as in the early morning or late afternoon. No pets are allowed at the lake.
You can rent a kayak, paddleboard, or drone for a small additional cost. There is a lookout available as well, though no storage areas, so keep your valuables with you or in your car.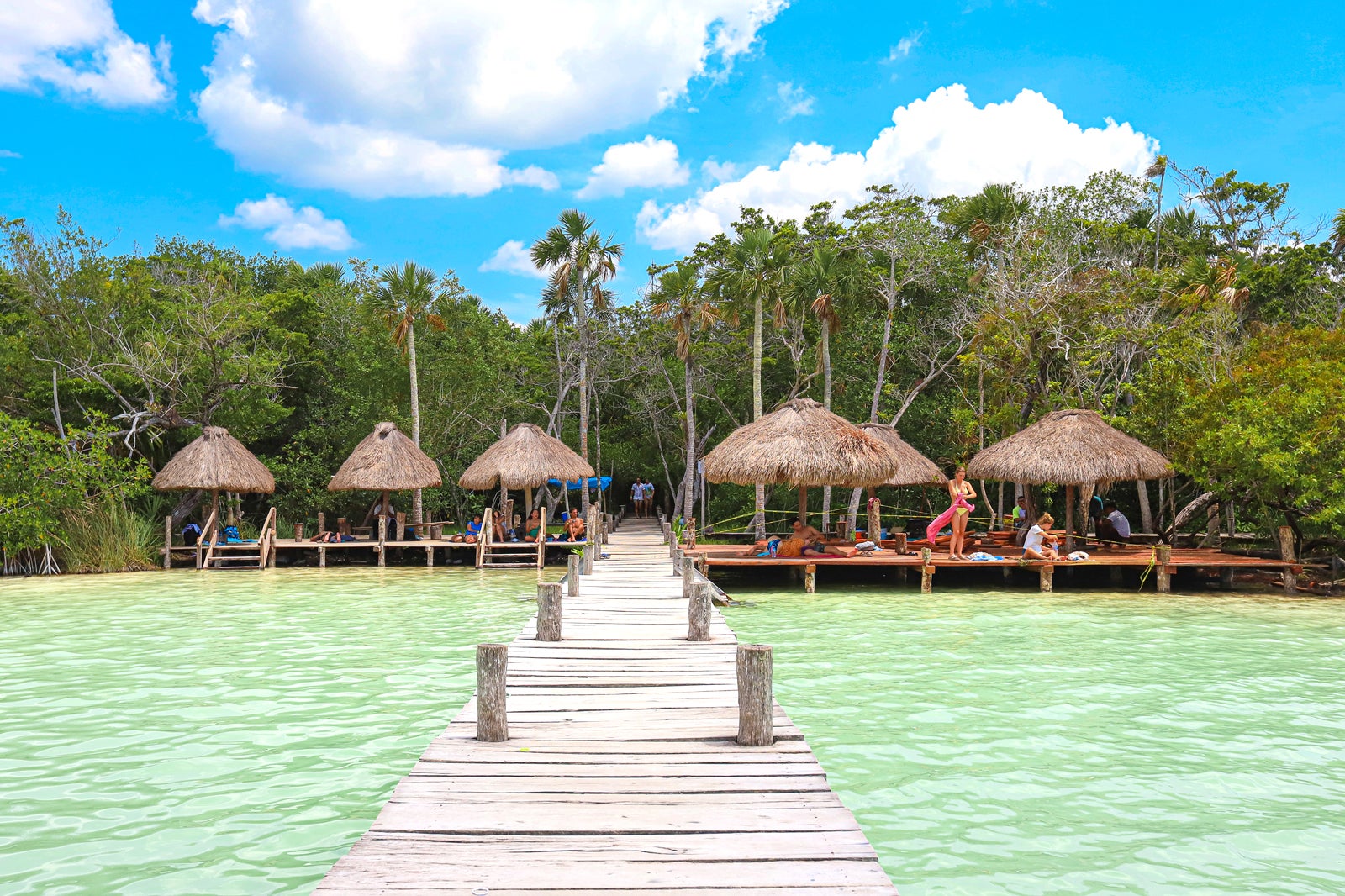 Laguna de Kaan Luum in Tulum
Location: 77760 Tulum, Q. R., Mexico
Open: Daily from 9 am to 4 pm
Phone: + 52 984-196-8804
Back to top