10 Things to Do in Tulum on a Small Budget
What are the Cheap Things to Do in Tulum?
The best things to do in Tulum on a small budget take full advantage of the seaside town's hippie vibe and stunning natural landscapes. This coastal strip has increasingly become more and more popular over the years, causing more and more hotels to spring up – though these hotels mostly remain boutique and boho-chic. Part of Tulum's charm is that it's hippie roots can still be strongly felt. Its streets remain quaint, beaches remain largely untouched and local cultures continue to thrive.
Although a lot of the town's activities tend towards spending money, there still remains a substantial list of things to do that won't cost too many pesos. The best way to explore the 'real' Tulum is to enjoy its abundance of natural beauty and cultural history. Here are some of the best things to do in Tulum if you're on a budget.
1
Tulum's Pueblo
Look out for bold murals and graffiti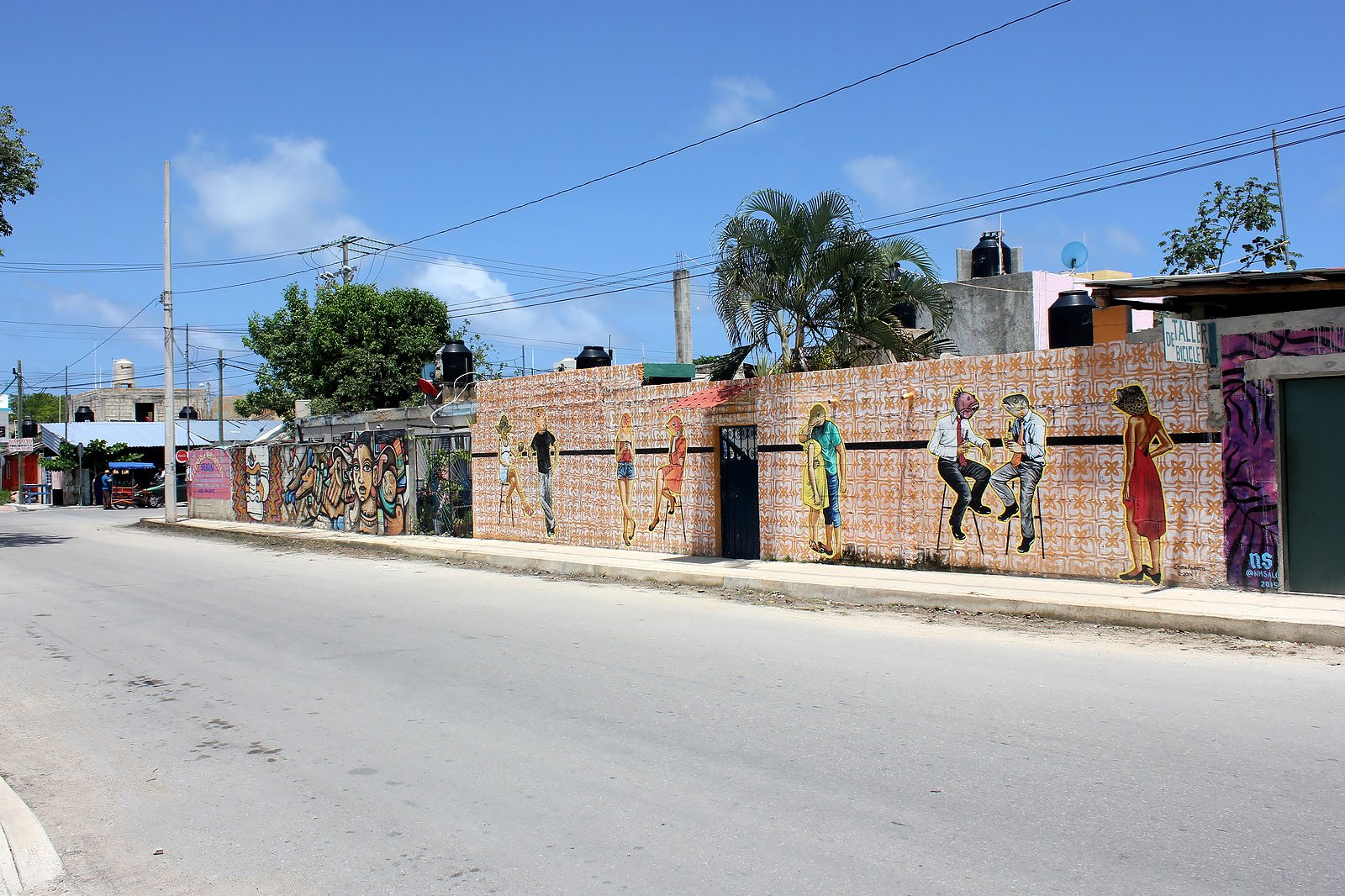 Tulum's Pueblo is the heart of the town, where you'll find everything under the sun. The main street is littered with cute boutiques and souvenir shops, cafes and bars, ice cream shops and food trucks and carts which move all around the neighbourhood. If you want a little insight into local life, it's best to wander around Pueblo aimlessly. Locals are very relaxed and friendly, offering smiles as you pass them on the street. Whilst exploring the smaller streets in the area, keep an eye out for colourful murals and graffiti art.
Location: Avenida Tulum, Tulum, Quintana Roo, Mexico
photo by Charlie Marchant (CC BY 2.0) modified
2
Tulum Ruins
Gorgeous views for little money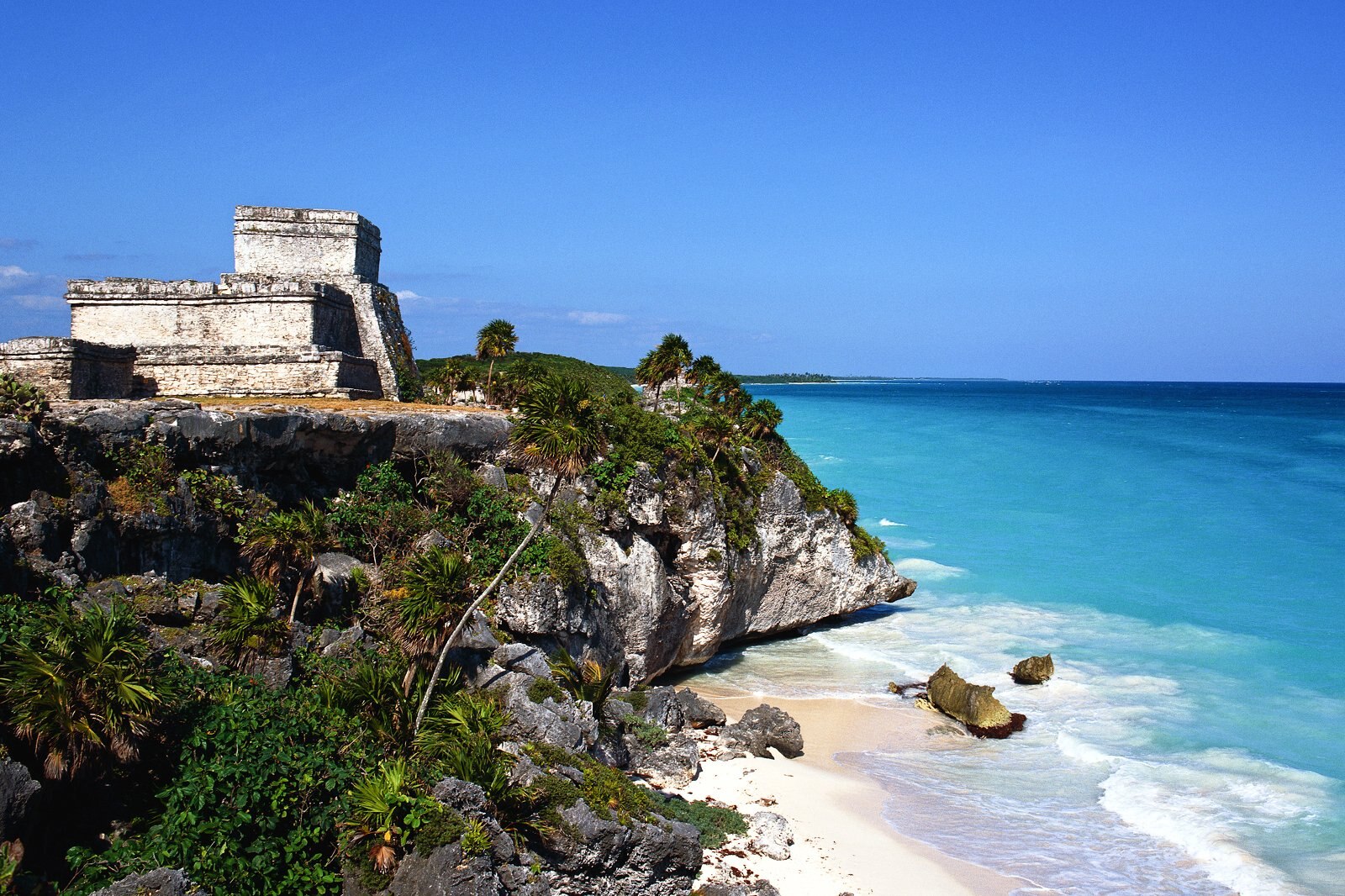 Couples
Families
History
Budget
Adventure
Photo
The Tulum Ruins are an obvious attraction to visit and hundreds flock to see them every day. Surprisingly, the ruins are affordable and definitely worth the money – entry fees are from 35 to 40 pesos per person. If you're bringing in a video camera, you'll have to pay 30 pesos extra. The ruins date back to the 13th century and is the best example of Tulum as a pre-Columbian Mayan city. Sat atop a cliff, experience exquisite views of the beach and the glimmering waters of the Caribbean Sea. Come early in the morning to avoid the crowds. Also, look out for sunbathing iguanas – a normality around here.
Location: Zona Arqueológica de Tulum, Carretera Federal & Cancún - Chetumal KM 230 307, 77780 Tulum, Quintana Roo, Mexico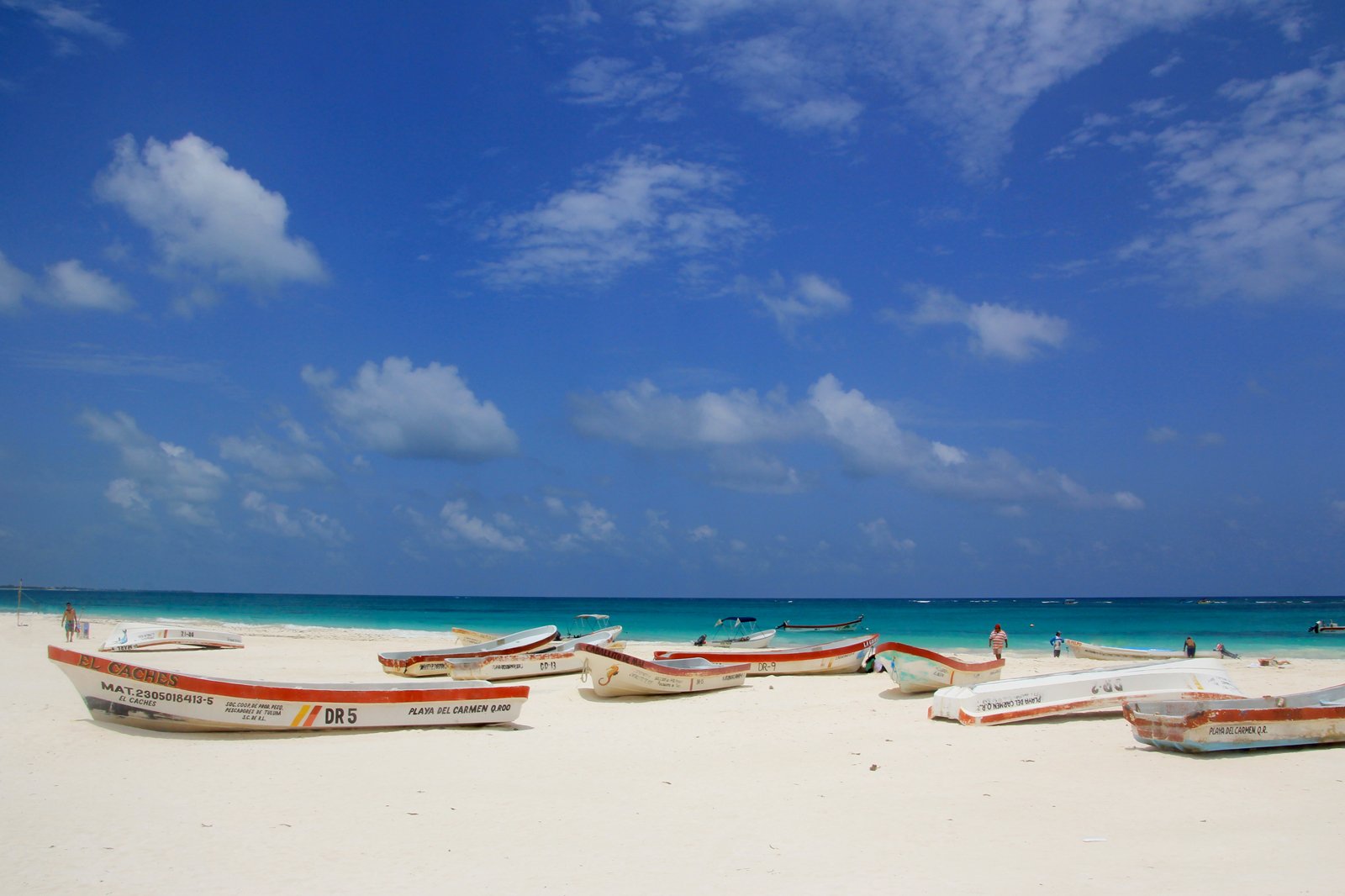 Couples
Families
Budget
Photo
Playa Paraíso is a never-ending expanse of glistening turquoise waters. It is often referred to as one of Mexico's best beaches and it's not hard to see why. The beach boasts sugar-white sands, warm and mild waters and is big enough it doesn't get unbearably crowded. not to mention, its waters remain gloriously unpolluted. It's best to arrive in the morning for a good spot, especially if you are planning to bring your own parasol and lie on the sand. You won't need to pay admission, so sun bask to your heart's content.
Read more
Location: Playa Paraíso, Quintana Roo, Mexico
photo by diego_cue (CC BY-SA 3.0) modified
4
Akumal
A cheap day-trip to the land of turtles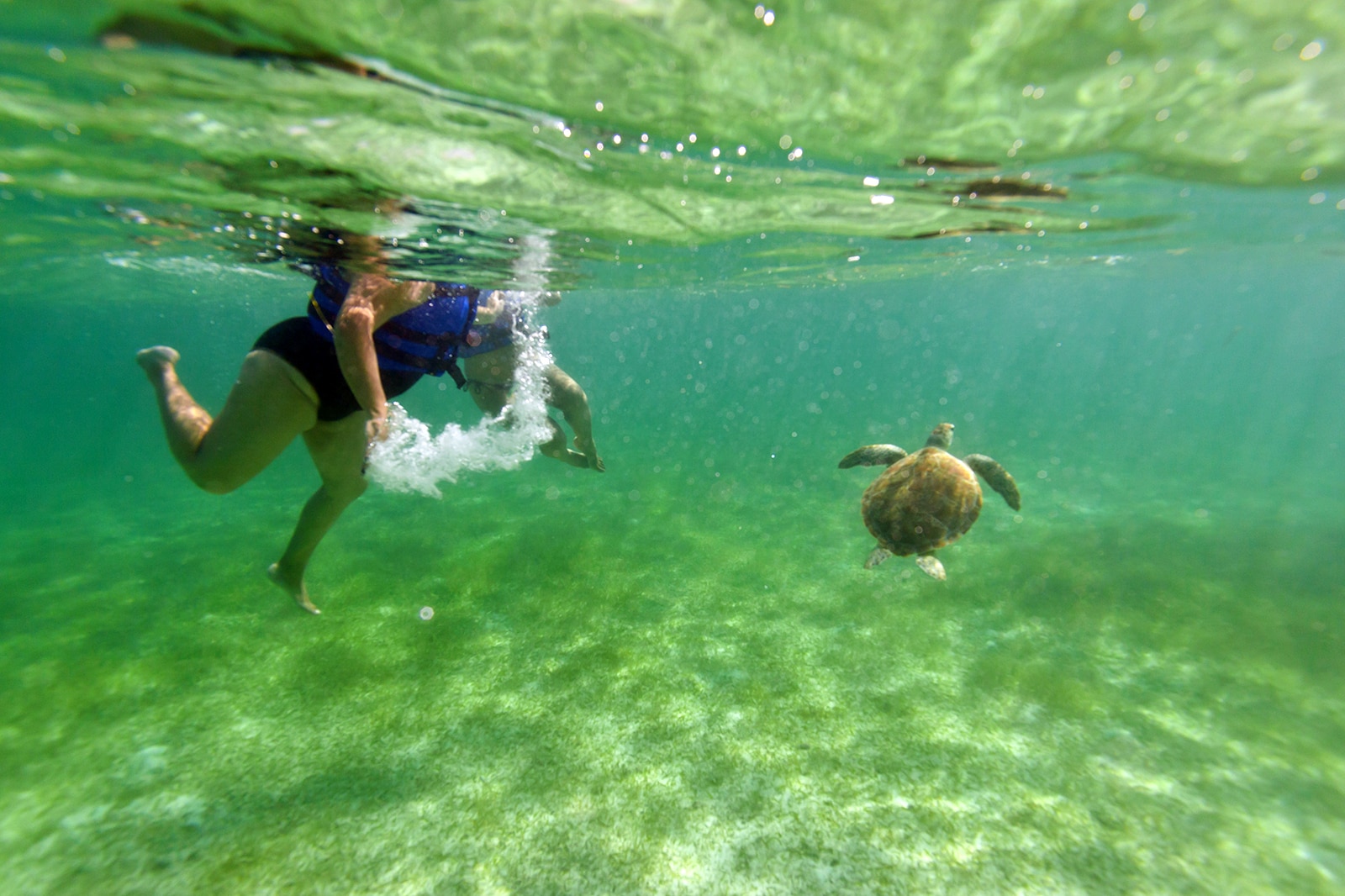 In the Mayan language, Akumal translates to 'the land of the turtles' and we can see why they named this place so. This small beach town, which is found between Tulum and Playa del Carmen, has a reputation for its warm waters filled with diverse sea life. Although over the years, Akumal has seen more and more commercial properties prop up, the turtles continue to visit the beaches surrounding the town. There are 3 sheltered bays – Half Moon Bay, greater Akumal Bay and Aventuras Akumal Bay – which are all superb places to swim, kayak and snorkel.
A cheap way to travel to Akumal is by Colectivo bus from Tulum's Pueblo. A single journey each way should be around 30-35 Mexican Pesos. Insiders tip: admission is free to all beaches, so ignore anyone who tries to charge you to enter.
Location: Akumal, Quintana Roo, Mexico
5
Tulum's Beachfront road
The best way to take in the natural beauty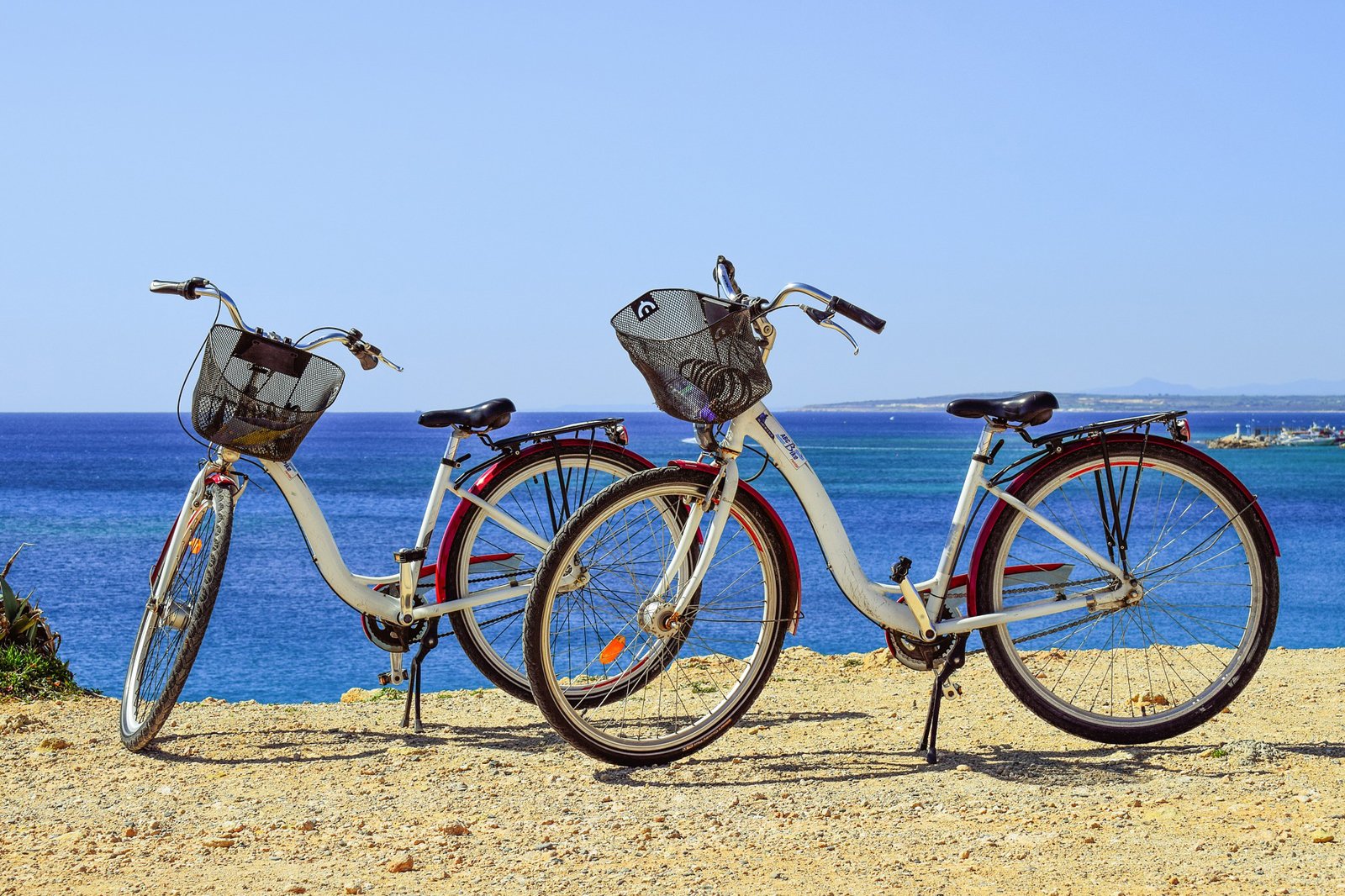 Tulum's Beachfront road is really just an unnamed road lining the beaches on Tulum's coastline. Named befittingly by locals and tourists, this long road runs from beach to beach, filled with boutique hotels, quaint shops and cafés, happening bars and the occasional club. As well as being lively, the road sets you amid some of the most beautiful scenery in Tulum. Get on a bicycle and peddle your way along the beaches. On your left, hear nature at play in the lush deep-green jungles. On your right, the gentle translucent waters crash softly on the sand.
6
Parque Dos Aguas
People-watch and eat a paleta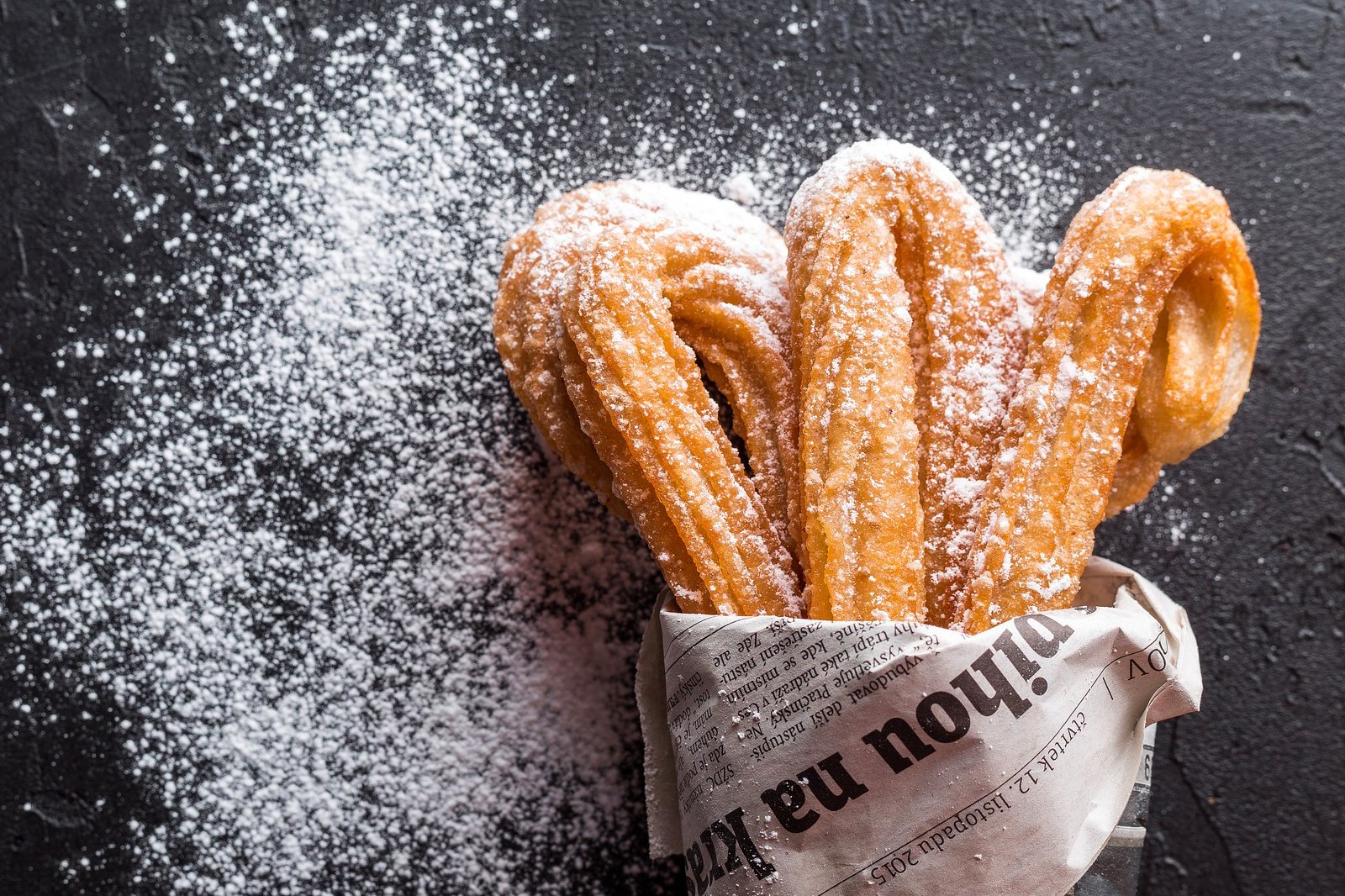 Parque Dos Aguas may not be an attraction in itself but it acts as a social hub for many of Tulum's locals. Found right behind the town hall, there is always something going on; the courts often host organised football games or groups of young friends goofing about. If you're interested in more than just Tulum's natural beauty, this is a great place to experience how locals spend their time. Just off Avenida Tulum, make a quick stop at the park to people-watch and pick up some tasty snacks from one of the many food carts on the streets outlining it. Expect lots of cheap sweet treats like churros and marquesitas – a wafer-like pastry lathered in Nutella.
Location: Calle Alfa Sur 1066, Tulum, Quintana Roo, Mexico
Open: Daily, 24 hours
7
Avenida Tulum and Satélite Sur
Street food cooked by locals with fresh ingredients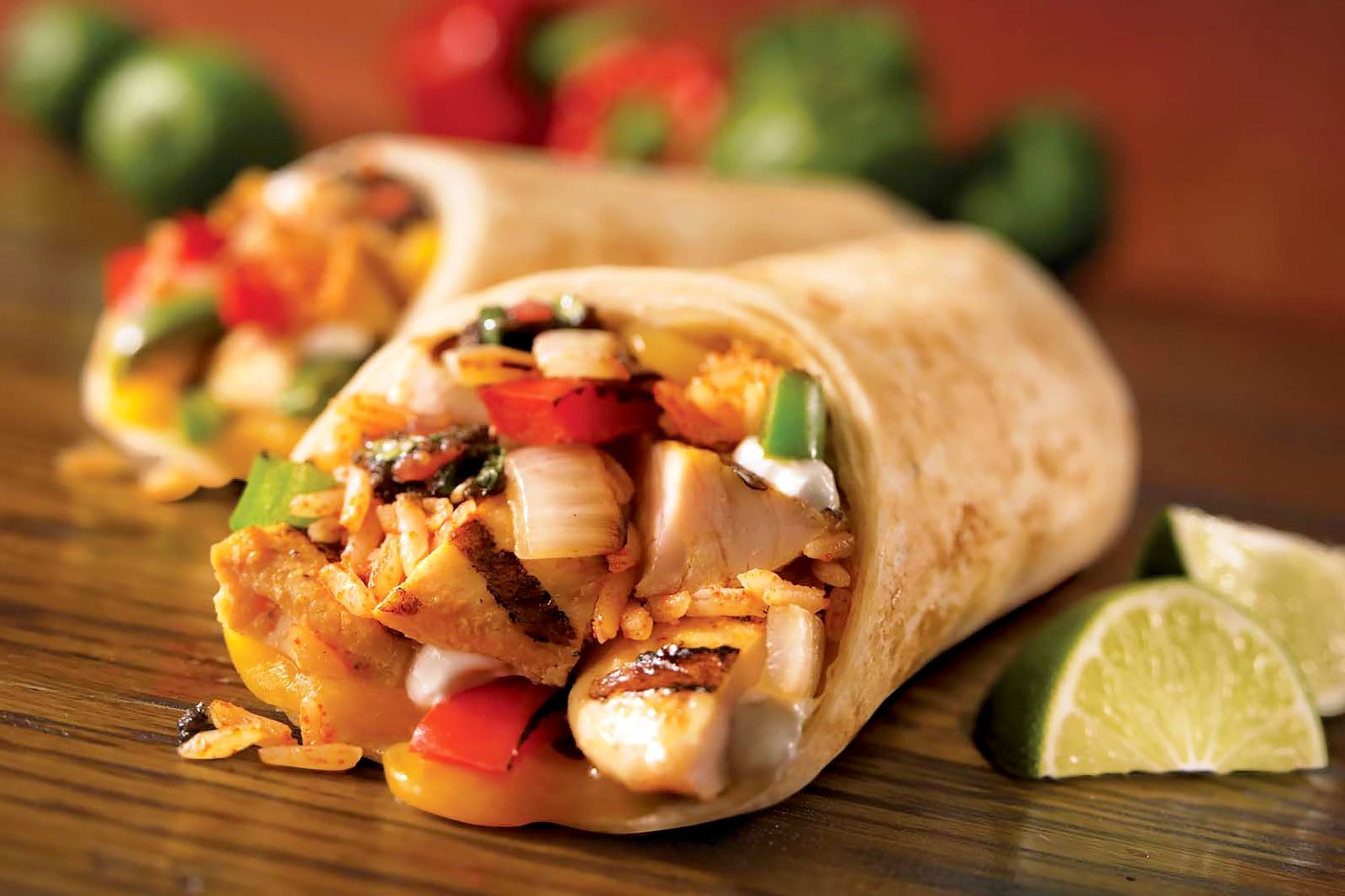 Avenida Tulum and Satélite Sur are two streets which are found in the heart of Tulum's Pueblo. This is where you'll find the majority of excellent street food trucks, vendors and roadside cafes. Cooks here are not fussed with big money or fancy displays of food but focus on serving traditional, flavourful dishes. For the best breakfast burrito in the region, head to Taquería Honorio on Satélite Sur – make sure to try their legendary cochinita pibil. Be there early, as the café opens at 6am and closes as soon as the food runs out. Other places worth mentioning are Antojitos La Chiapaneca, open until 1am every day except Monday. There are also multiple unnamed food vendors that litter the streets, that are just as good.
8
Tulum's Main Plaza
Check out the evening markets or dance performances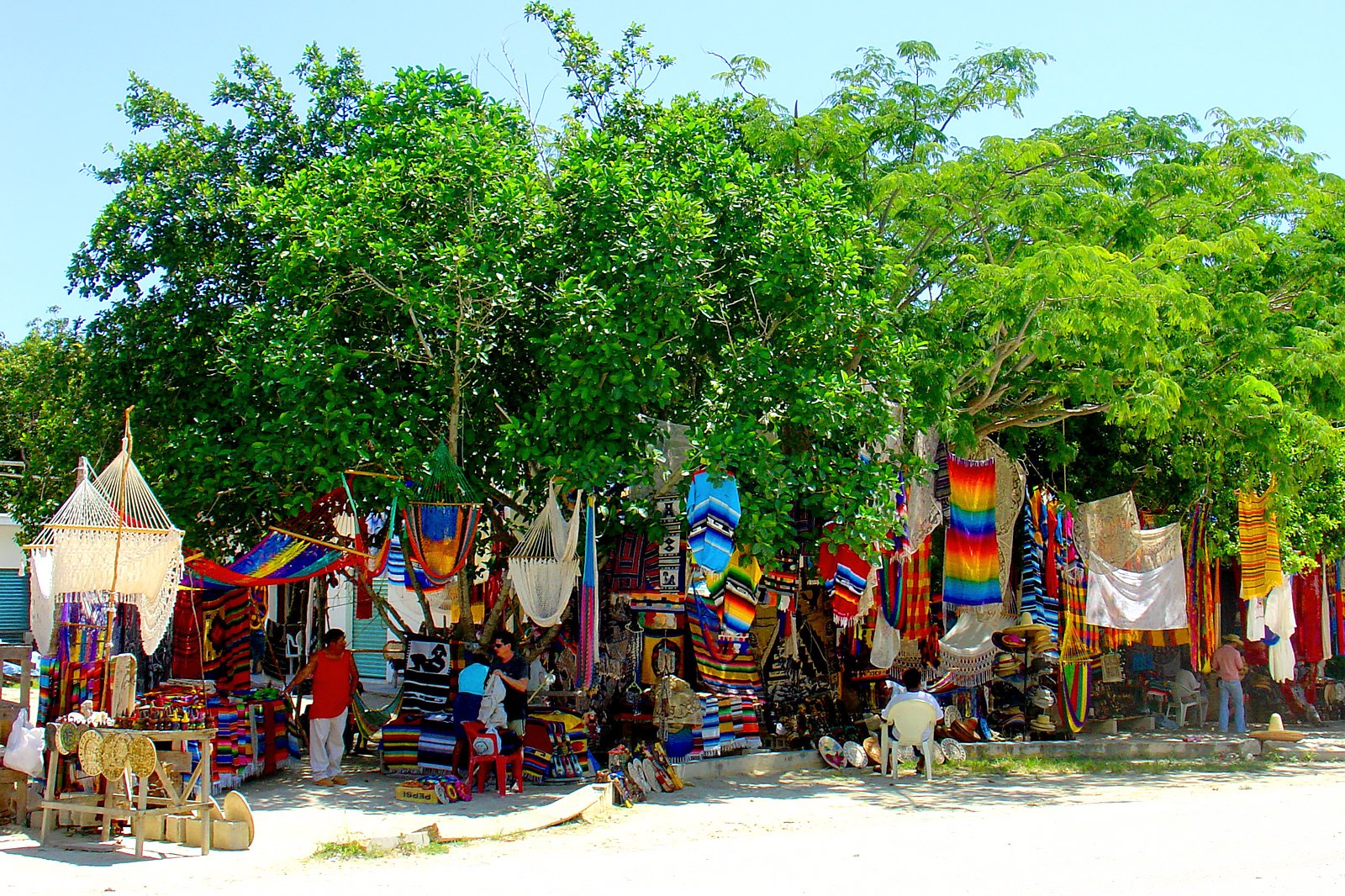 Shoppers
History
Food
Budget
Photo
Tulum's Main Plaza is not officially a 'plaza', but locals tend to use the area between Parque Museo de la Cultura Maya and the town hall as an area to set up markets and dance performances. Given Tulum's small size, it's easy to just pop into the centre of town without much planning. Markets and dance shows are rather impromptu and it's best to ask a local or someone at your hotel if they know of any events going on during your stay. Anticipate stalls with the usual yummy local snacks, as well as Mexican handicrafts.
Location: Parque Museo de la Cultura Maya, Avenida Tulum 1, 77760 Tulum, Quintana Roo, Mexico
9
Cenote Zacil-ha
A gorgeous and affordable cenote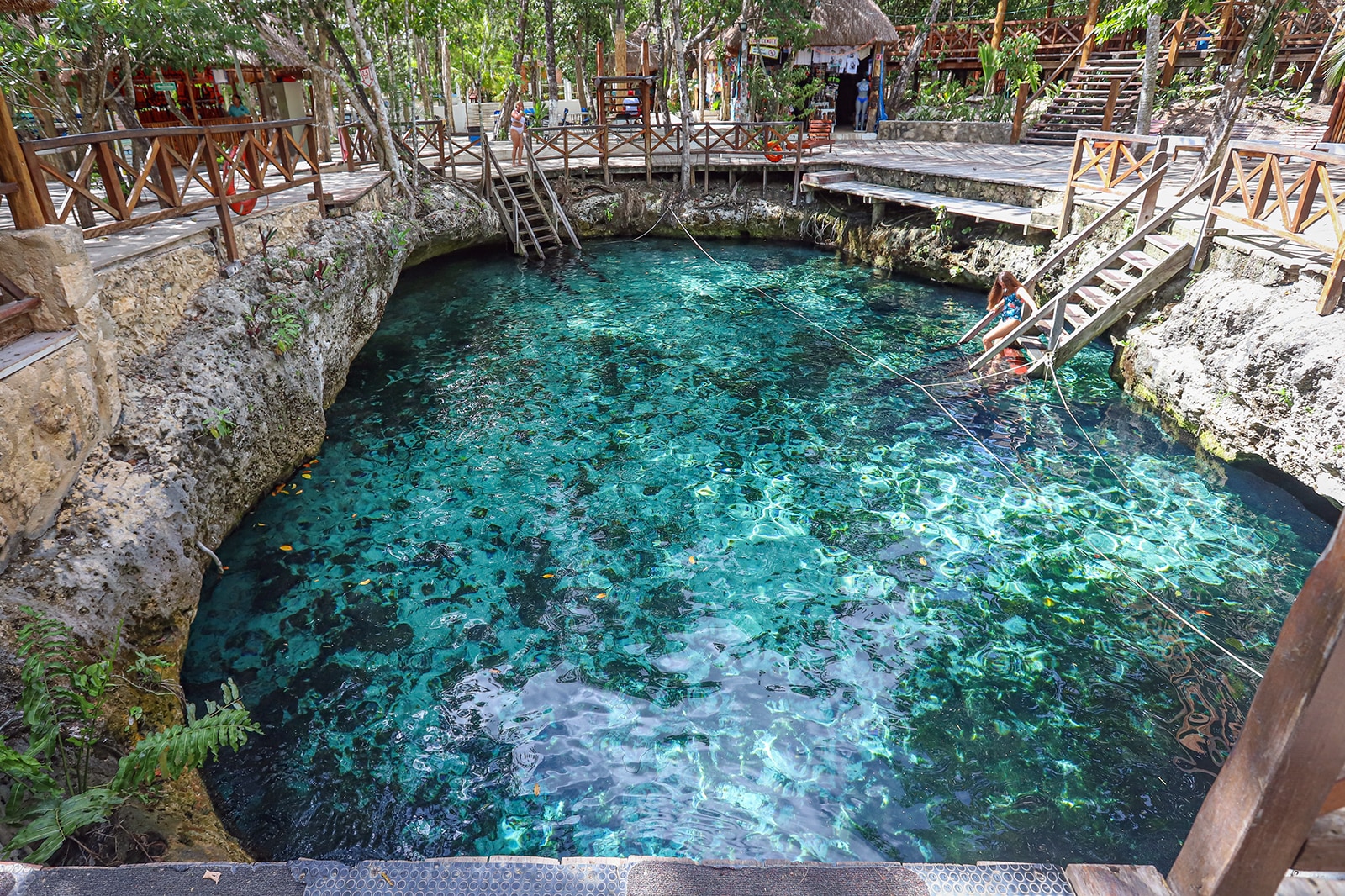 Cenote Zacil-ha is an easy getaway from Tulum (not that you'd really want to leave). Roughly 15 minutes away by car, Zacil-ha is one of the many cenotes off Highway 109. What stands out about this cenote is its fun facilities – it's equipped with jumping points and a zip-line, while still remaining charmingly quaint and effortlessly beautiful. You really can't go wrong with any of the cenotes in the area, but Zacil-Ha is a nice place to start at only 80 pesos entry for a day. Visit Cenote Carwash, Cenote Tortuga and Cenote Santa Cruz (also a museum), which are all very close by.
Location: Coba km 8, Carretera Federal, 77780 Tulum, Quintana Roo, Mexico
Open: Daily from 10 am to 6 pm
Phone: +52 984 218 9029
10
Enjoy seafood at a marisquería
Some of the freshest seafood you'll ever have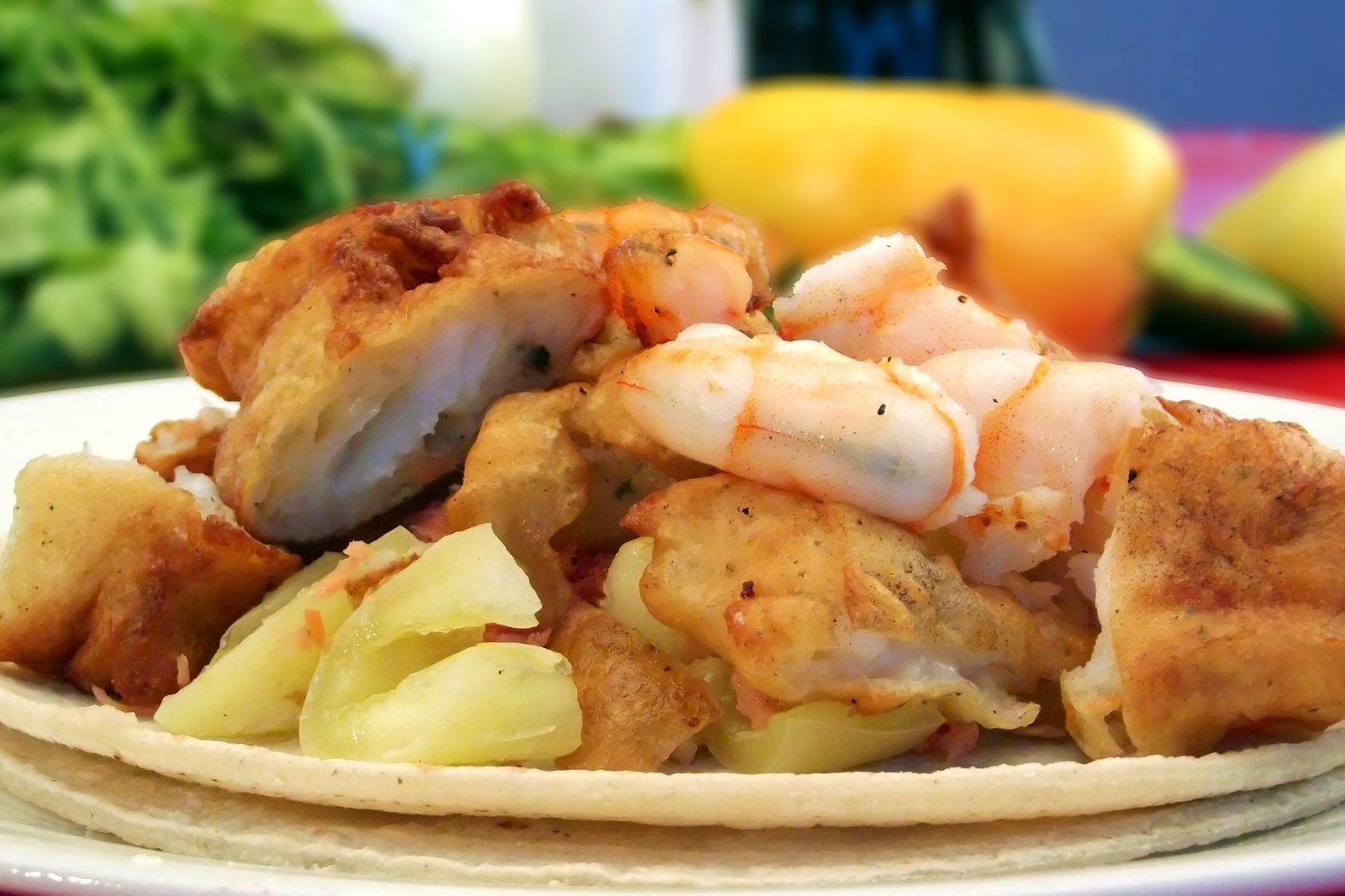 Marisquerías are seafood stores or restaurants and this seaside town offers all you could ever imagine. For those seafood lovers out there, you'll find yourself in heaven when choosing what to eat in Tulum – because there's so much choice and it's ridiculously cheap. Cooks tend to let the seafood speak for itself, serving it simply with herbs and light sauces, which are easy to eat and refreshingly delicious. El Camello, arguably the best marisquería in town, serves an impressive garlic octopus, which keeps customers coming back for more. You'll probably never see this restaurant empty. Sabor de Mar also deserves a mention for their shrimp and fish tacos.
Back to top