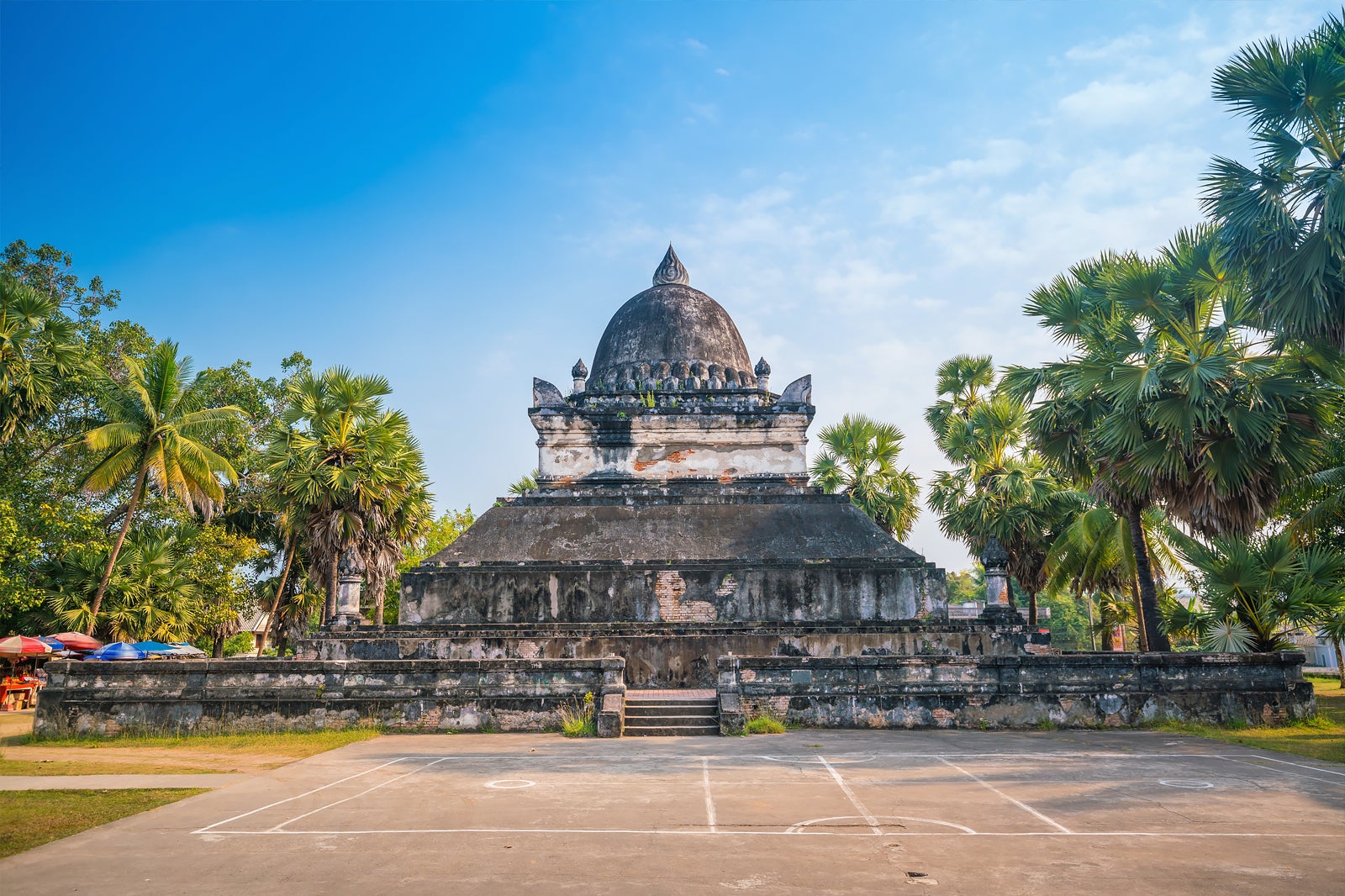 Wat Wisunarat dates back to 1513 and named after King Wisunarat (Visoun), who ruled Laos from 1501 until 1520. It's the oldest Buddhist temple in Luang Prabang and served as the city's Museum of Religious Arts. You can see religious artefacts and precious items related to Buddhism and the royal family.
The temple is home to a small selection of richly gilded Buddha statues and ancient stones dating back to the 15th century. The stones were donated by Prince Phetsarat following the Black Haw bandit invasion.
The Haw left with most of the priceless Buddha images by breaking open the stupa. These images are made from jade, gold and precious gems. Wat Wisunarat was home to the revered Pha Bang Buddha from 1507 to 1715, before it was relocated to the Royal Palace Museum.
Wat Wisunarat (Wat Visoun) - one of the highlights of 18 Best Things to Do in Luang Prabang (Read all about Luang Prabang here)
Wat Wisunarat features traditional Lao architecture – a unique landmark here is its unusually shaped stupa designed by the wife of King Wisunarat. While it's supposed to resemble a lotus flower, locals often call refer to it as the 'watermelon stupa'. Another distinguishing highlight is the European-style roof, which slopes in a manner not usually seen in Laos.
When visiting Wat Wisunarat, wear clothes covering your shoulders and legs. Avoid touching any of the relics unless you are invited to do so. A respectful silence should be maintained throughout your visit.
Wat Wisunarat (Wat Visoun)
Location: Wisunarat Road, Luang Prabang, Laos
Open: Daily from 6am to 6pm
Back to top