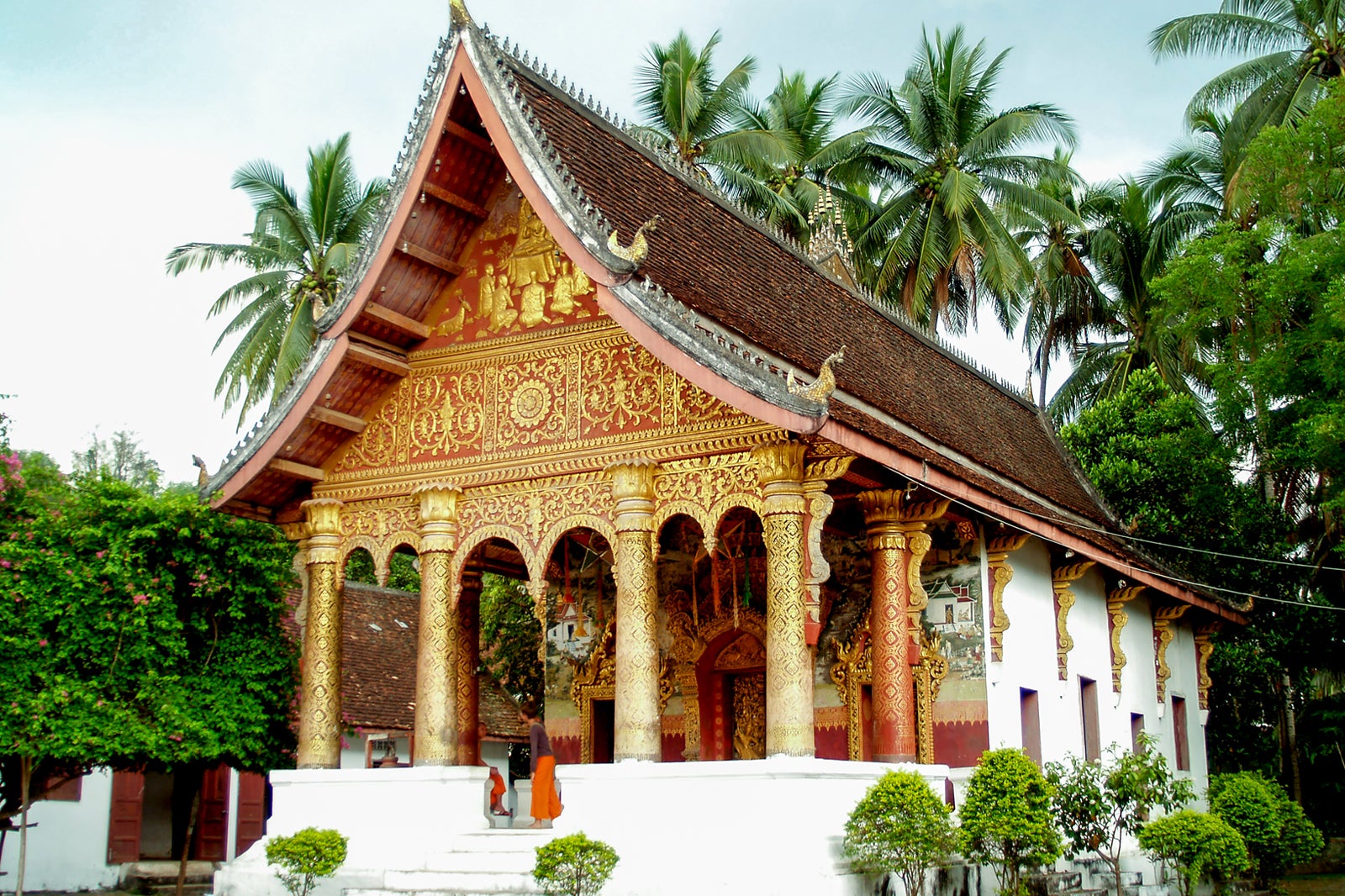 Wat Long Khoun once served as a sanctuary for those seeking spiritual rejuvenation. Before a king's coronation, he would retreat to the temple for 3 days for cleansing and meditation. Also known as the 'Monastery of the Happy', Wat Long Khoun features 18th-century Lao architecture, with 2 single level sections: the front part features gilded columns and intricate wood carvings.
The older section of Wat Long Khoun contains Jataka murals, which still retain some of their original vibrancy telling the story of the 547 lives of Lord Buddha. The murals also depict local myths and legends that incorporate Buddhist morals of kindness and the importance of giving. Look up to find a red ceiling with stencilled dharma wheels, peacocks and mythical creatures.
Wat Long Khoun in Laos - one of the highlights of 18 Best Things to Do in Luang Prabang (Read all about Luang Prabang here)
The original meditation room once used by kings is still intact, along with the living quarters for monks. Entrance to the portico is guarded by 2 large statues with the entire porch supported by 8 elegant black-and-gold columns topped with lotus petal designs.
Wat Long Khoun is across the street from Wat Xieng Thong, so make sure you visit both temples during your holiday in Luang Prabang. The temple serves the local Buddhist community, so refrain from making loud noises out of respect for the monks and devotees. Wear modest clothing and remove your shoes and sunglasses before entering.
Wat Long Khoun in Laos
Location: Luang Prabang, Laos
Open: Daily from 6am to 6pm
Back to top