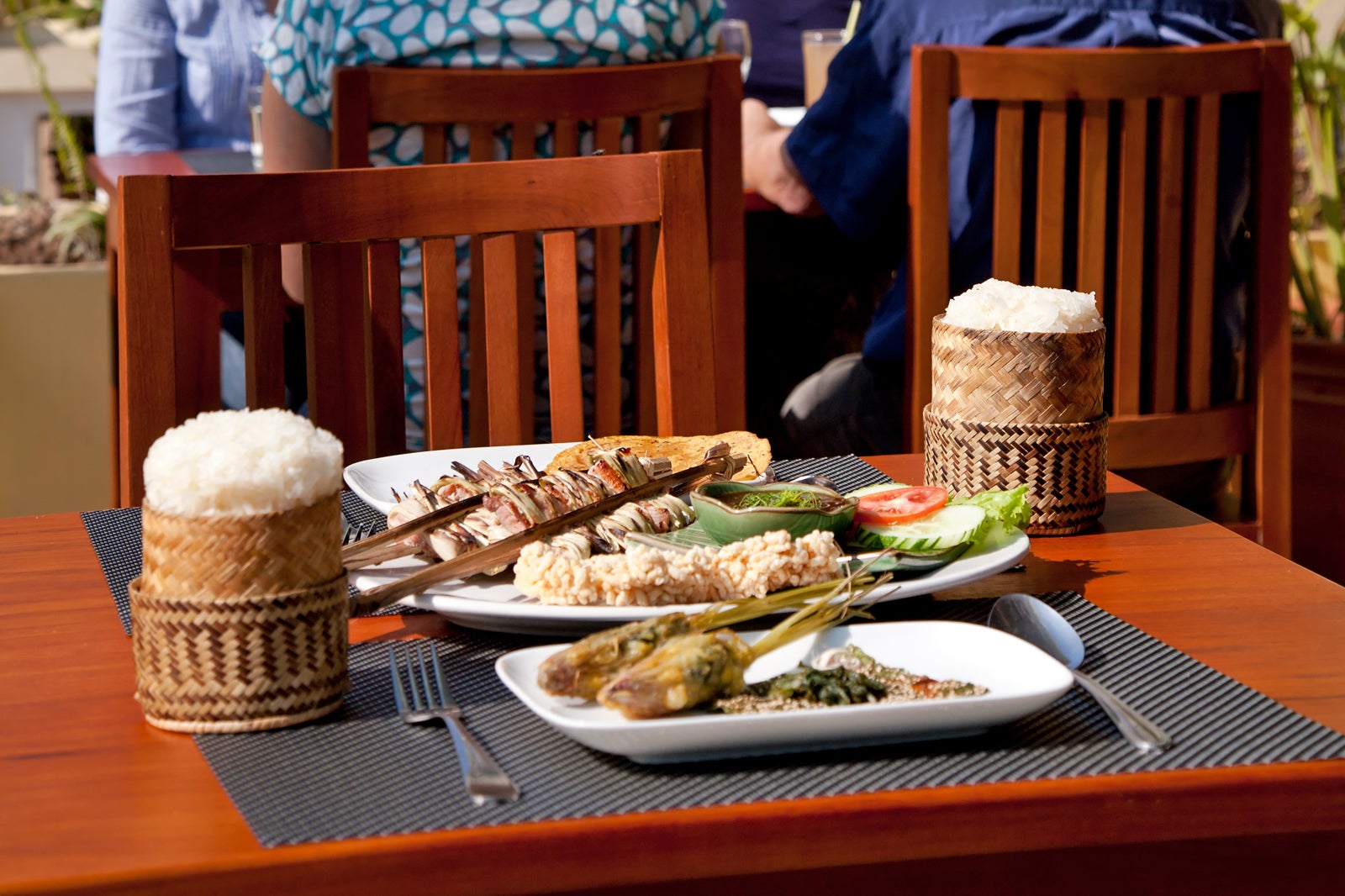 Tamarind: A Taste of Laos serves tasty and healthy traditional Lao food in Luang Prabang. Located near Wat Sene, the restaurant is relatively busy and packed at meal times, so be sure to head there early. The menu ranges from platter combinations of dips and salads to soups, miang (wraps), larb (minced meat salad) and stir-fried and grilled a-la-carte dishes.
It's a good idea to opt for the set dinner, which includes Tamarind's signature dishes such as sticky rice, herbed fish steamed in banana leaf, lemongrass stuffed with chicken, Luang Prabang sausage, dips and relishes.
Tamarind: A Taste of Laos - one of the highlights of 15 Great Restaurants in Luang Prabang (Read all about Luang Prabang here)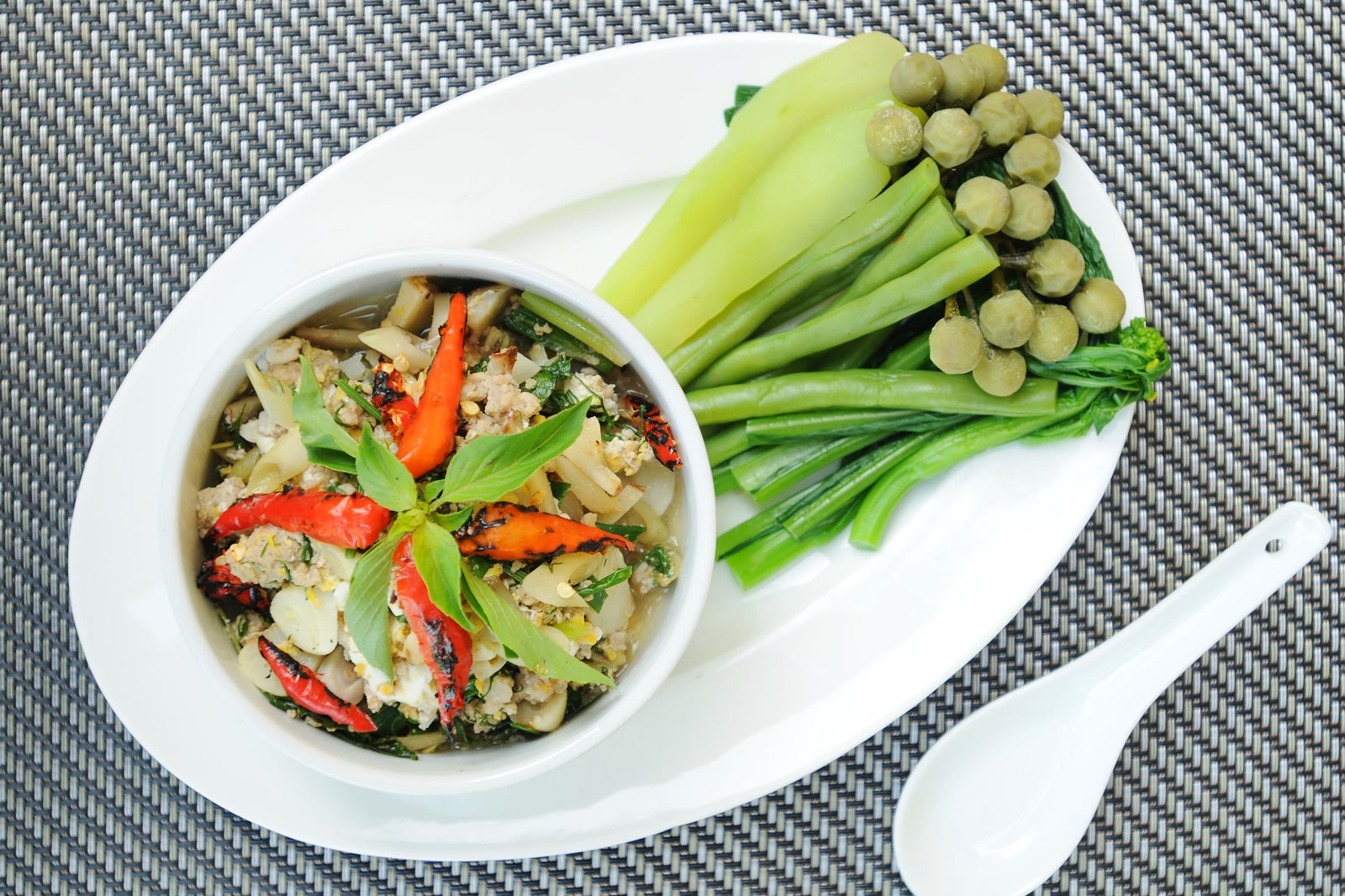 The Adventurous Lao Gourmet (about 420,000 kip for 2 people) is a degustation-style menu that covers exotic tastes and textures not found in many local restaurants. The drinks menu covers a range of refreshing fruit juices, herbal drinks, fruit teas, custom-made liquors, and Beerlao.
For those who'd like to go more deeply into Lao cuisine, explore Lao cooking through Tamarind's on-site cooking school. Classes begin with a guided morning tour of a food market, where you'll learn about the key ingredients in Lao food and how they are used.
Back at the school, a local teacher will guide you through the process of preparing 6 different dishes. You can then enjoy your meals at an open-air pavilion with views over the Nam Khan River. You'll also get a cookbook so that you can recreate traditional Lao cuisine back home.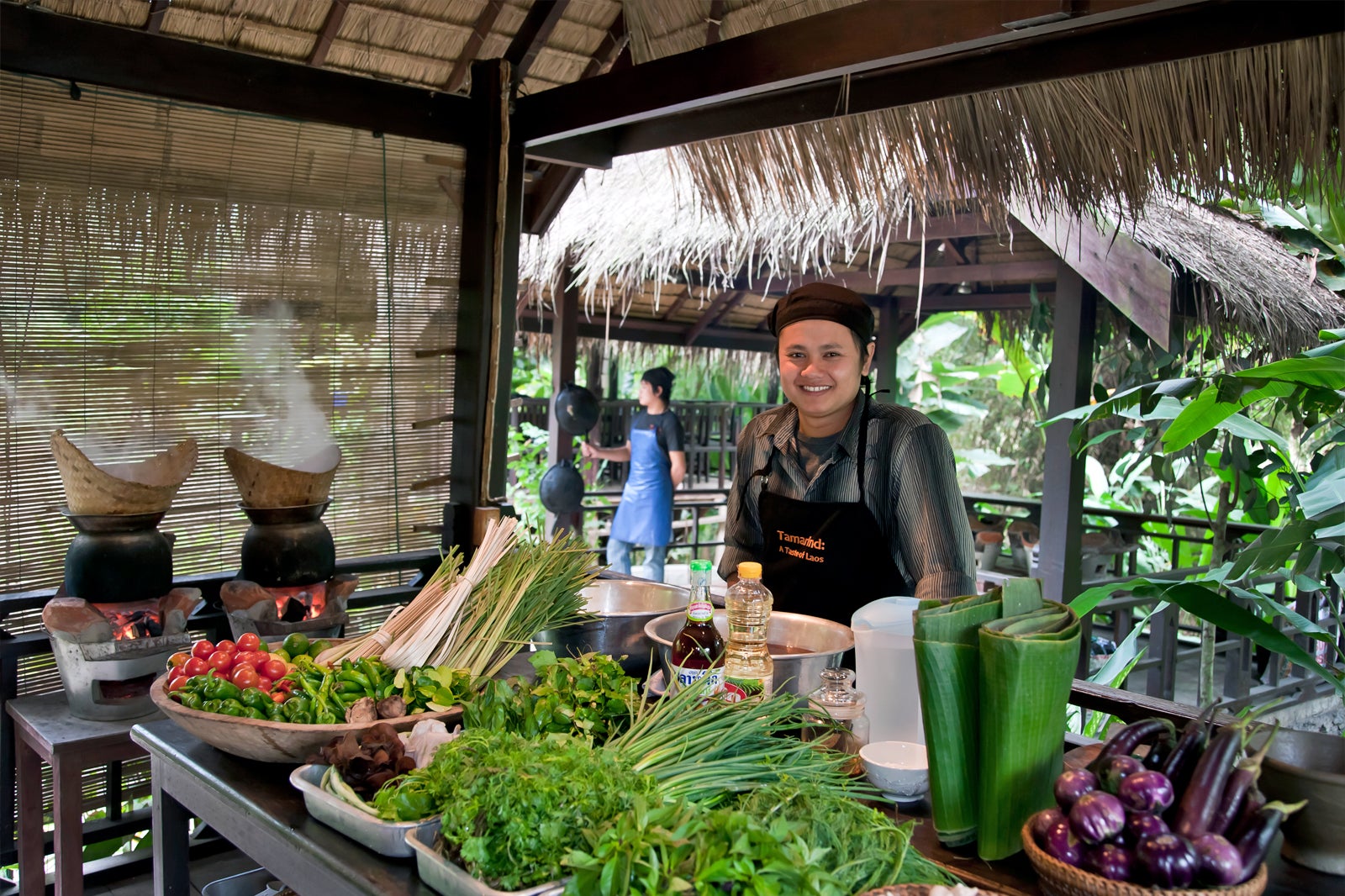 Tamarind: A Taste of Laos
Location: Ban Wat Sene, Luang Prabang, Laos
Open: Monday–Saturday from 11am to 4.15pm and from 5.30pm to 9pm (closed on Sundays)
Phone: +856 71 213 128
Back to top