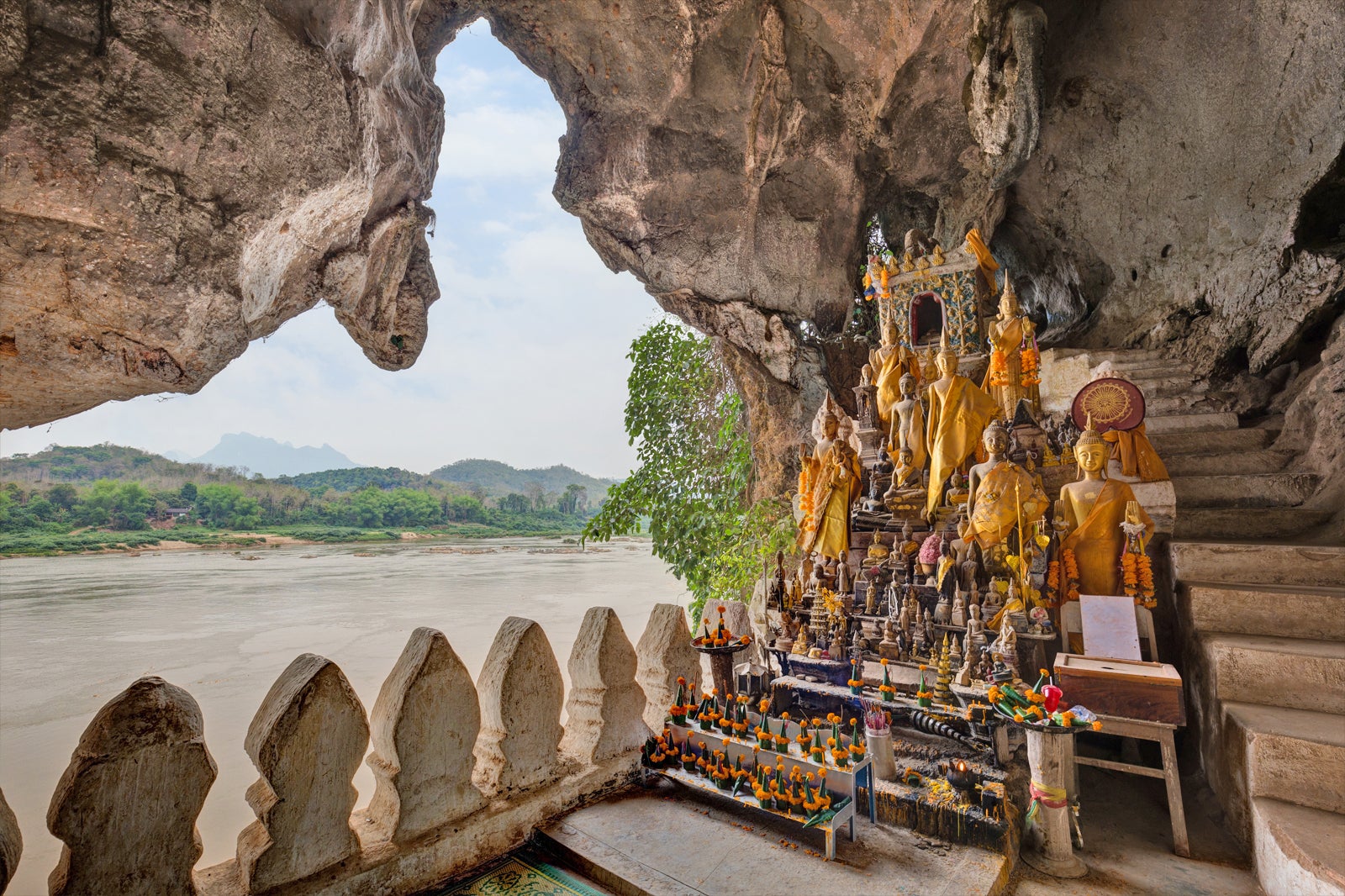 Pak Ou Caves, 25 km north of Luang Prabang, have a history dating back thousands of years. Packed with over 4,000 Buddha icons, the caves are set in a dramatic limestone cliff at the point where the Mekong joins the Nam Ou River.
There are 2 caves to visit: a lower cave called Tham Ting and an upper cave called Tham Theung. Both serve as shrines to the river spirit and Lord Buddha. The Buddha images in the Pak Ou Caves assume a variety of positions, from meditation to peace and nirvana (the reclining Buddha). The statues are believed to have been left in the caves by local people for hundreds of years.
Pak Ou Caves near Luang Prabang - one of the highlights of 18 Best Things to Do in Luang Prabang (Read all about Luang Prabang here)
Tham Ting filters in some light and is the most popular place for locals to burn incense and offer prayers. You'll need a torch to enter the pitch black Tham Theung. This upper cave is home to the majority of the Buddha statues, and you'll need to find your way in darkness to the thousands of hidden icons.
The caves get very busy in April, when Lao New Year is in full swing and locals come to wash and attend to the images. The caves are not far from Ban Xang Hai Village, which is famous for its wine production. It makes for a convenient side trip which lets you sample locally produced whisky and wine.
The small village has attractive wooden homes and affable villagers. Don't forget to bring a hat, sun cream and a torch, and you might also want to pack some mosquito repellent, just in case. Most tours to Pak Ou Caves include a river cruise and lunch at a local restaurant.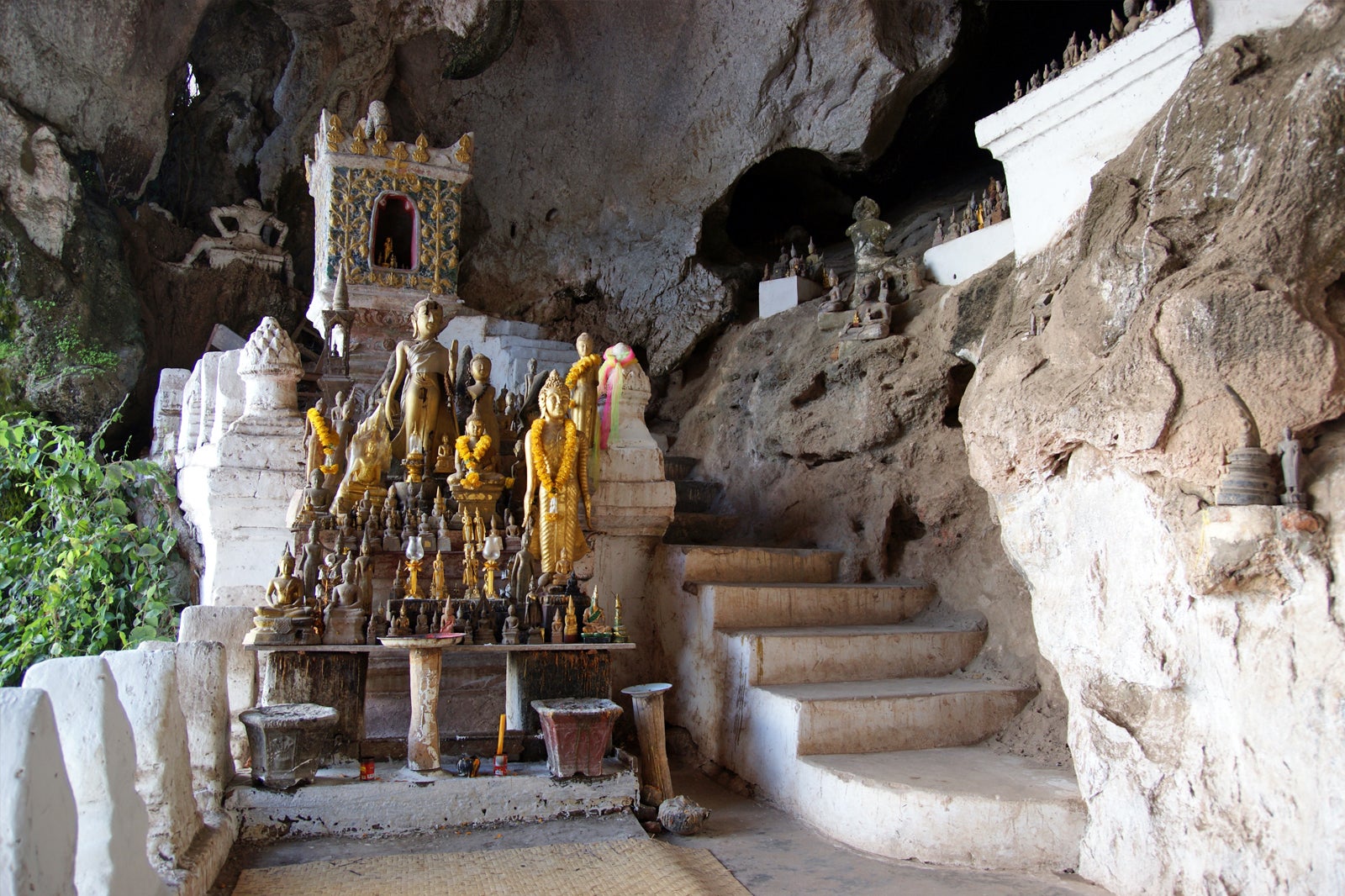 Pak Ou Caves near Luang Prabang
Location: Luang Prabang, Laos
Back to top