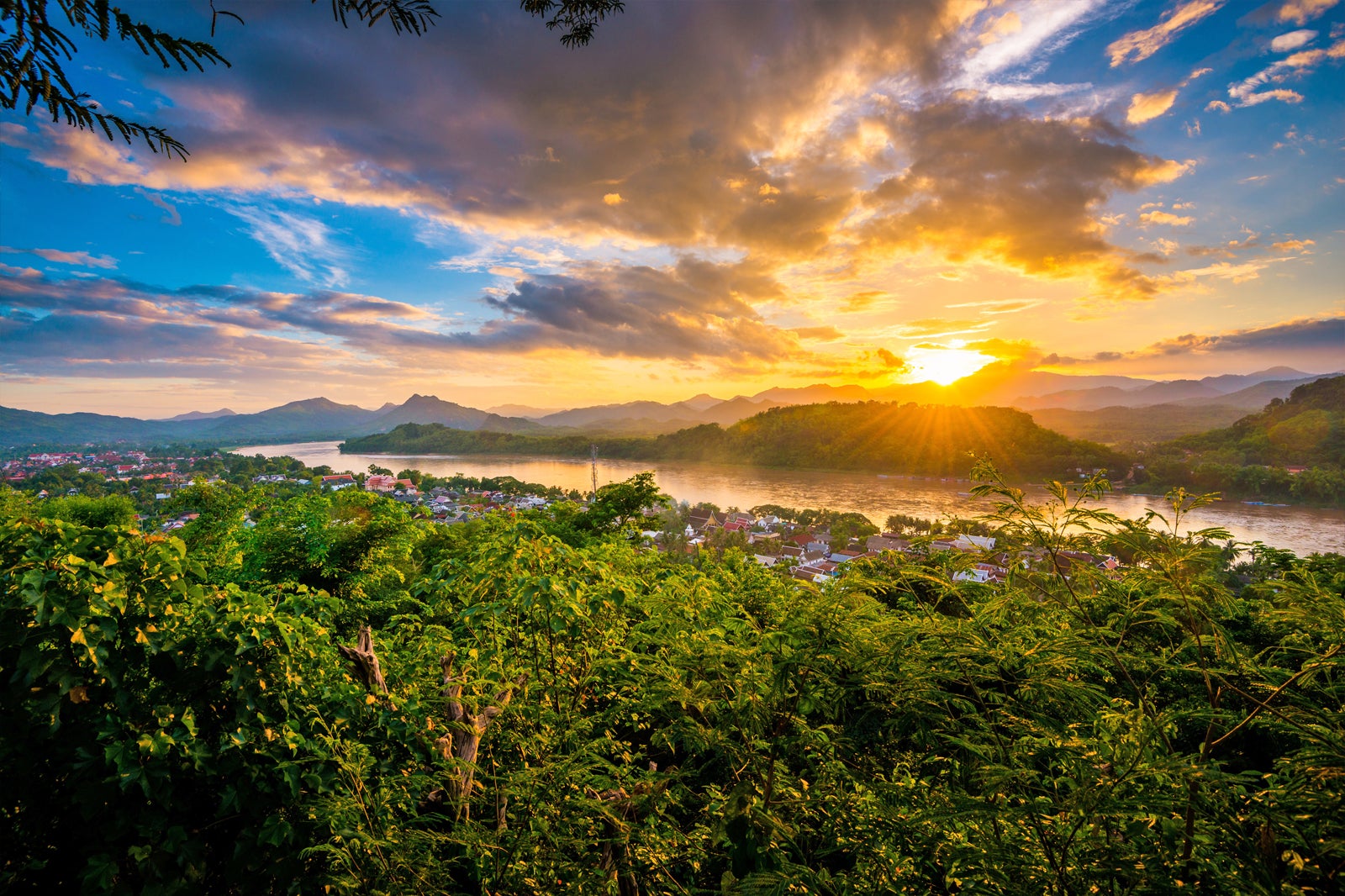 Mount Phousi, standing at 100 metres above sea level, is Luang Prabang's highest hill. It's popular as a place to watch the sun rise or set over the Mekong River. From the summit, you can enjoy a spectacular panoramic view across the city and its many temples, and over the surrounding landscape to the mountains in the distance.
It takes more than 300 steps to reach the top of Mount Phousi, with several resting places along the way. The climb is gentle enough for anyone with good health. There's another set of steps down that will lead you to several temples of Luang Prabang.
The top of Mount Phousi hosts Wat Chomsi, a golden Buddhist shrine dating back to 1804. Here, you can buy flowers to offer for blessings. Halfway up the hill, you can visit Wat Tham Phousi, which features a statue of Buddha inside a grotto and another of a reclining Buddha.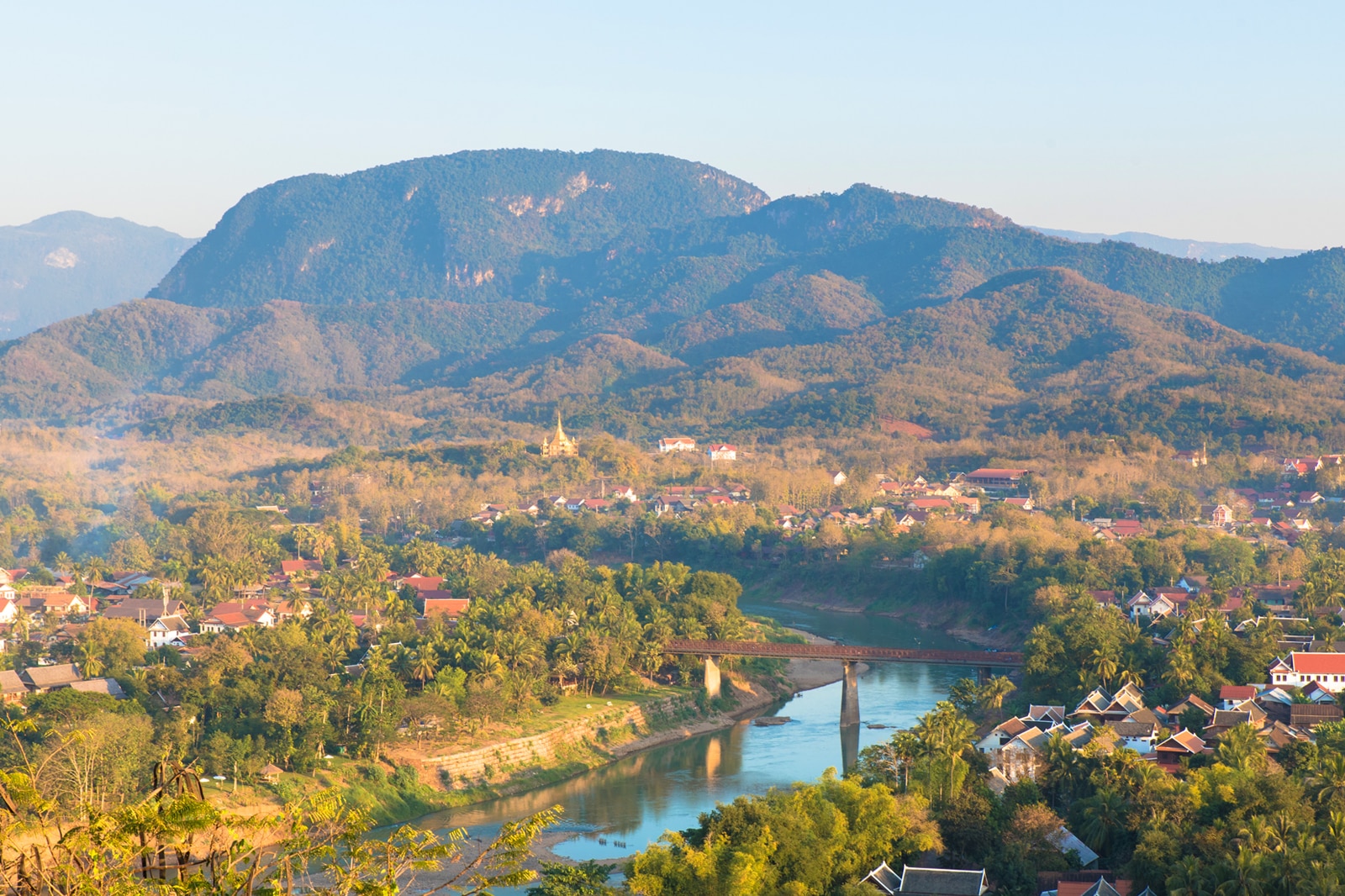 The most popular (and busiest) time to visit Mount Phousi is in the late afternoon, when you can watch the sun set over Luang Prabang and the surrounding countryside. For a far more peaceful experience, head there before dawn to catch the sun rising from the top of the hill.
Bring a bottle of water and mosquito repellent before hiking Mount Phousi. Drinks and snacks are available at concession stands at the peak.
Mount Phousi in Luang Prabang
Location: Luang Prabang, Laos
Back to top