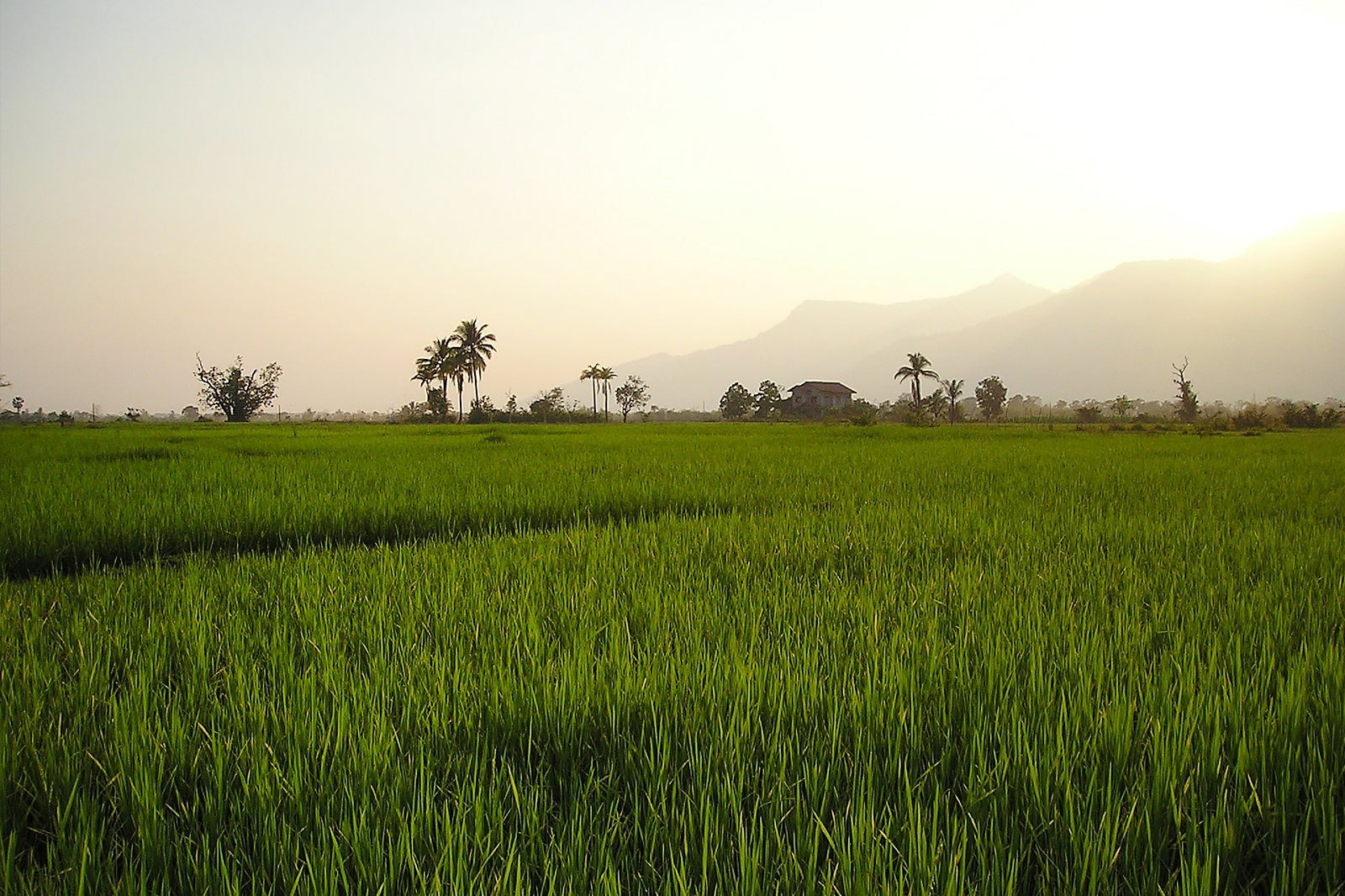 The Living Land Company is a community-run organic farm supplying fresh vegetables, herbs, salads and rice to hotels and restaurants in Luang Prabang. You can take a day trip to the farm and experience the life of a Lao farmer.
There's a beautiful Lao-style house overlooking 100,000 sq m of rice terraces and organic vegetable fields. The Living Land Company organic farm stretches over 20,000 hectares, cultivating all manner of herbs and vegetables including beetroot, mint, and mustard. The farm aims to offer an alternative to slash-and-burn farming methods, which result in unusable land following the harvest.
The Living Land Company - one of the highlights of 18 Best Things to Do in Luang Prabang (Read all about Luang Prabang here)
The Living Land Company lets you learn how to practise traditional Lao rice farming methods. A knowledgeable guide will teach you about ancient rice harvesting and planting methods, as well as threshing and winnowing rice.
You can also combine your time at the farm with a cooking lesson. Learn how to make claypot soup, curry paste, and sticky rice steamed in a woven basket. The class takes place at an open-air wooden pavilion, where you'll be surrounded by vegetable fields with grazing buffalo and rolling hills close by.
The Living Land Company
Location: Ban Phong Van, Luang Prabang, Laos
Phone: +856 20 55 199 208
Back to top