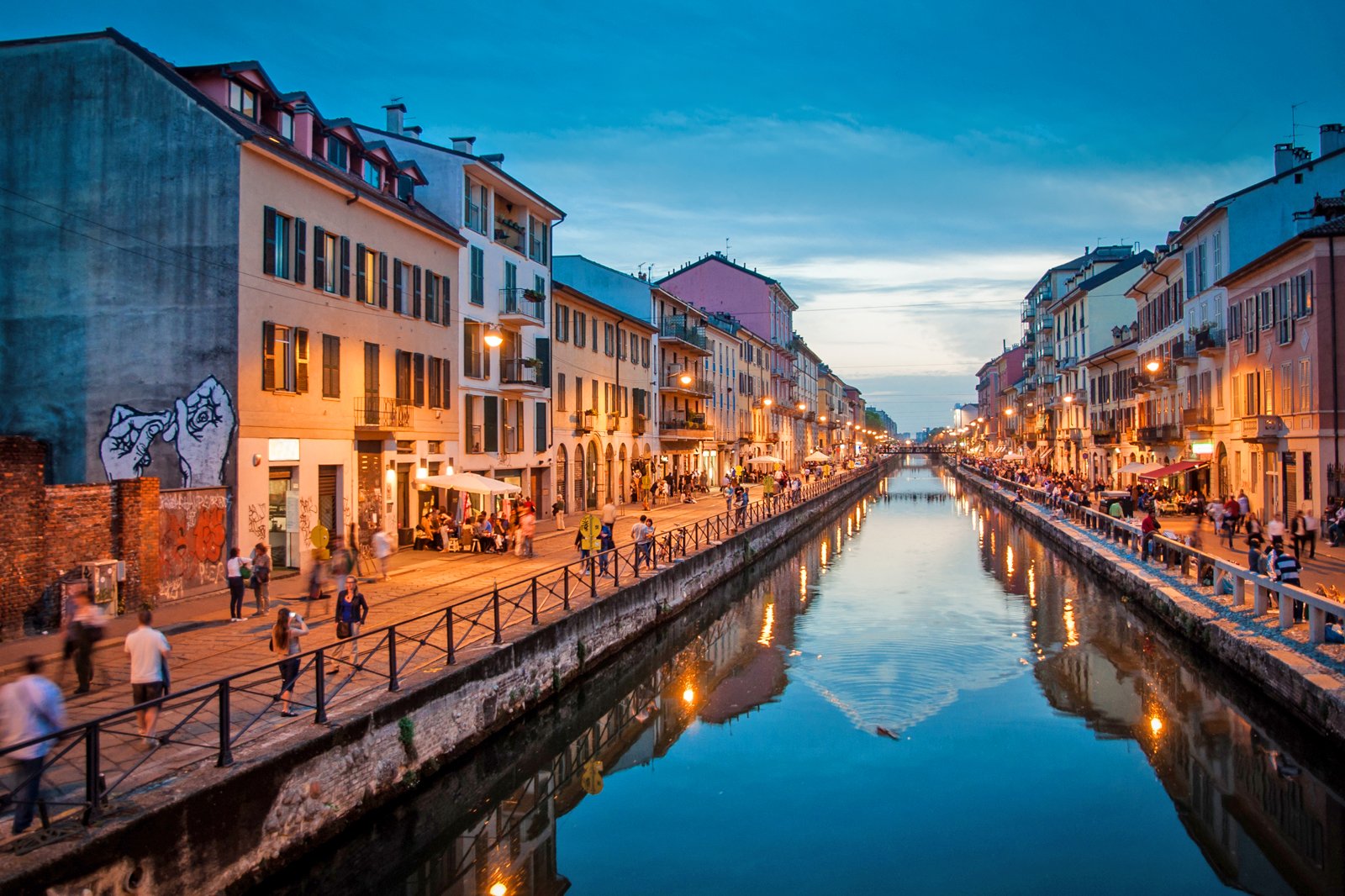 10 Best Things to Do for Couples in Milan
Milan's Most Romantic Places
Milan is considered among the world's most fashionable cities. But beneath the glitz and glamour of this chic cultural metropolis, you can find a host of dreamy spots that can inspire romance and intimacy. Below is a list of Milan's most romantic places, showing you that it can be a good alternative to Venice or Verona, which are the more famous Italian destinations for couples.
By day, palatial Milanese gardens can serve as memorable backdrops for kindling some love. You can also share a stroll along scenic canals, or a romantic sunset from the "top of the world" at the Duomo, before heading down for dinner or an opera. These best things to do for couples in Milan include some of the city's most romantic places, where you can feel like the world was meant for only the 2 of you.
1
Enjoy a sunset on the Duomo terraces
Dramatic views, best shared with someone special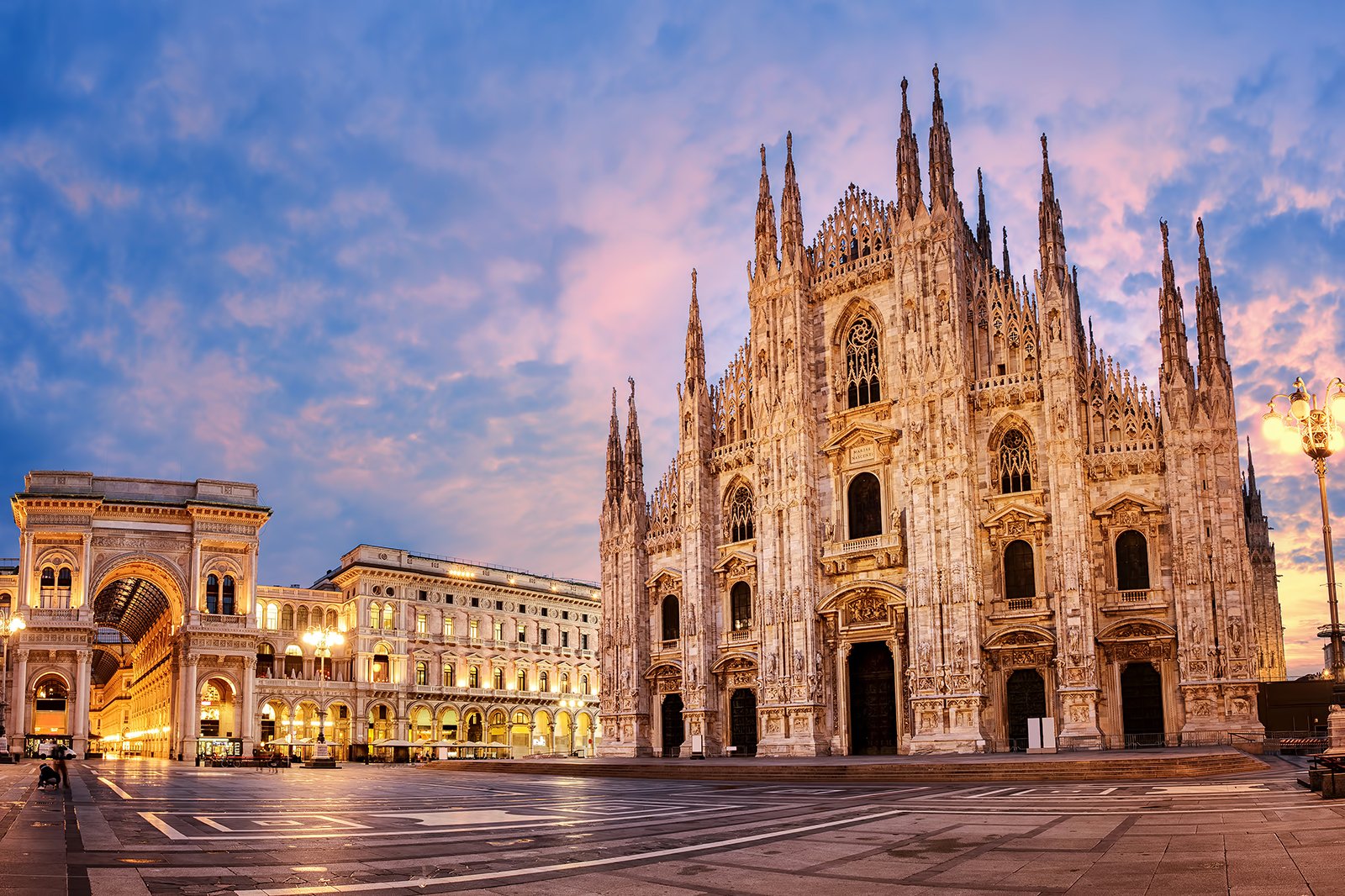 This rooftop might make up most of your memories in Milan together. At around 70 metres high, you'll be surrounded by over 100 marble spires and statues of the Duomo. The amazing panoramas are more magical at sunset, with crimson skies over the skyline. A lift takes you up to these terraces for around €13. Optionally, you can go for a guided sunset tour, available in English on Fridays, where you can learn more about the inspiring aspects of the Duomo together.
Location: Piazza del Duomo, 20121 Milan, Italy
Open: Daily from 9 am to 7 pm, sunset tours on Fridays from 6 pm
Phone: +39 02 7202 2656
2
Browse the fashion outlets at Galleria Vittorio Emanuele II
Probably the world's most charming shopping walk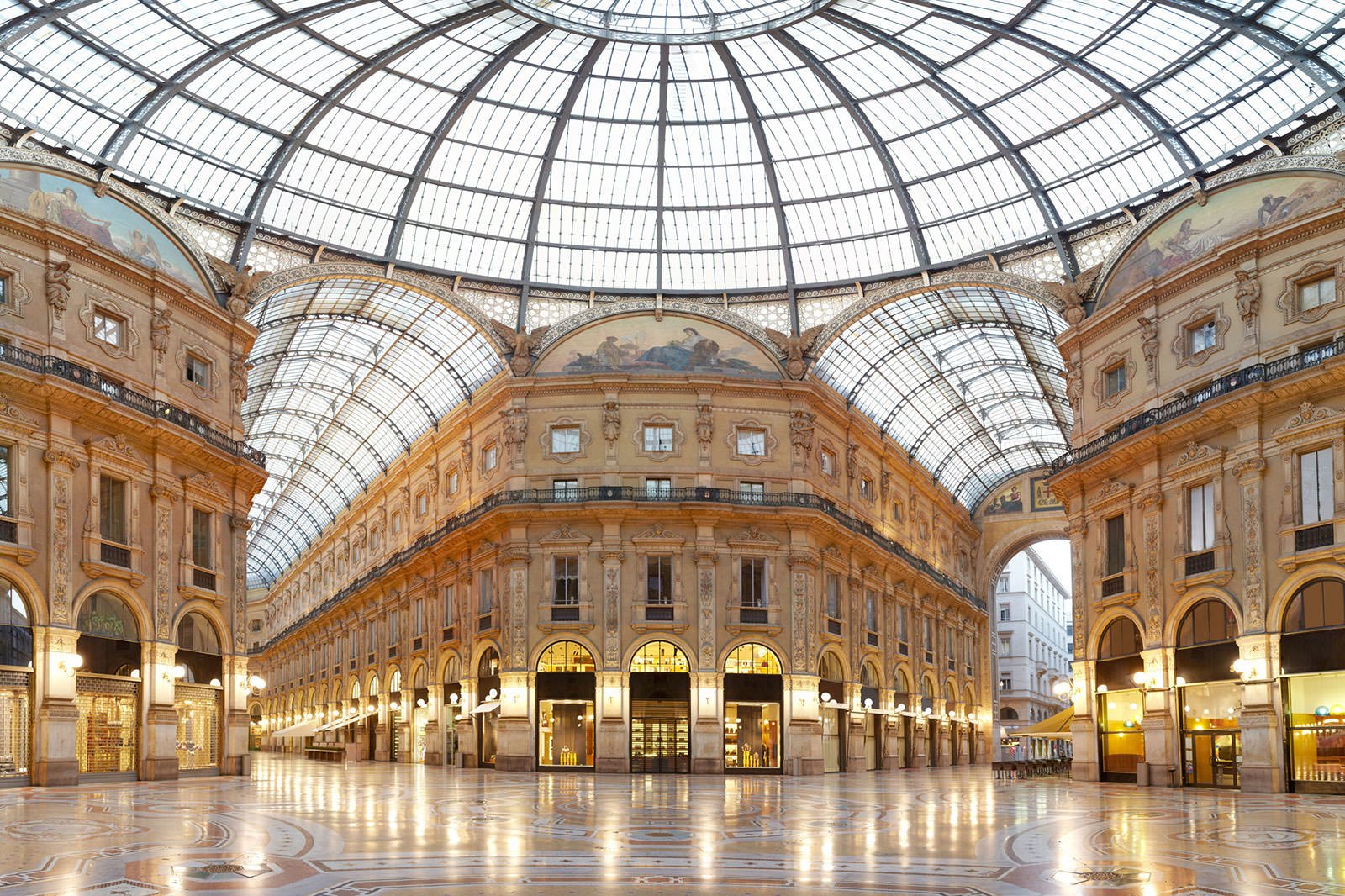 Despite its title as the world's oldest mall, Galleria Vittorio Emanuele II offers a vibe that's far from antiquated. Walking under the glass-ceilinged arcades and grand dome of Milan's fashion icon, you'll pass a series of modern cafés and elegant high-end fashion boutiques. Galleria Vittorio also features a rooftop passage that circles the summit. Here, you can admire some of the Galleria's wonderful architectural features together, and have memorable photos taken with the cityscape and the Duomo's spires close by.
Location: Piazza del Duomo, 20121 Milan, Italy
Phone: +39 02 8846 3700
3
Watch a romantic ballet at Teatro alla Scala
Classical performances at one of Italy's greatest opera houses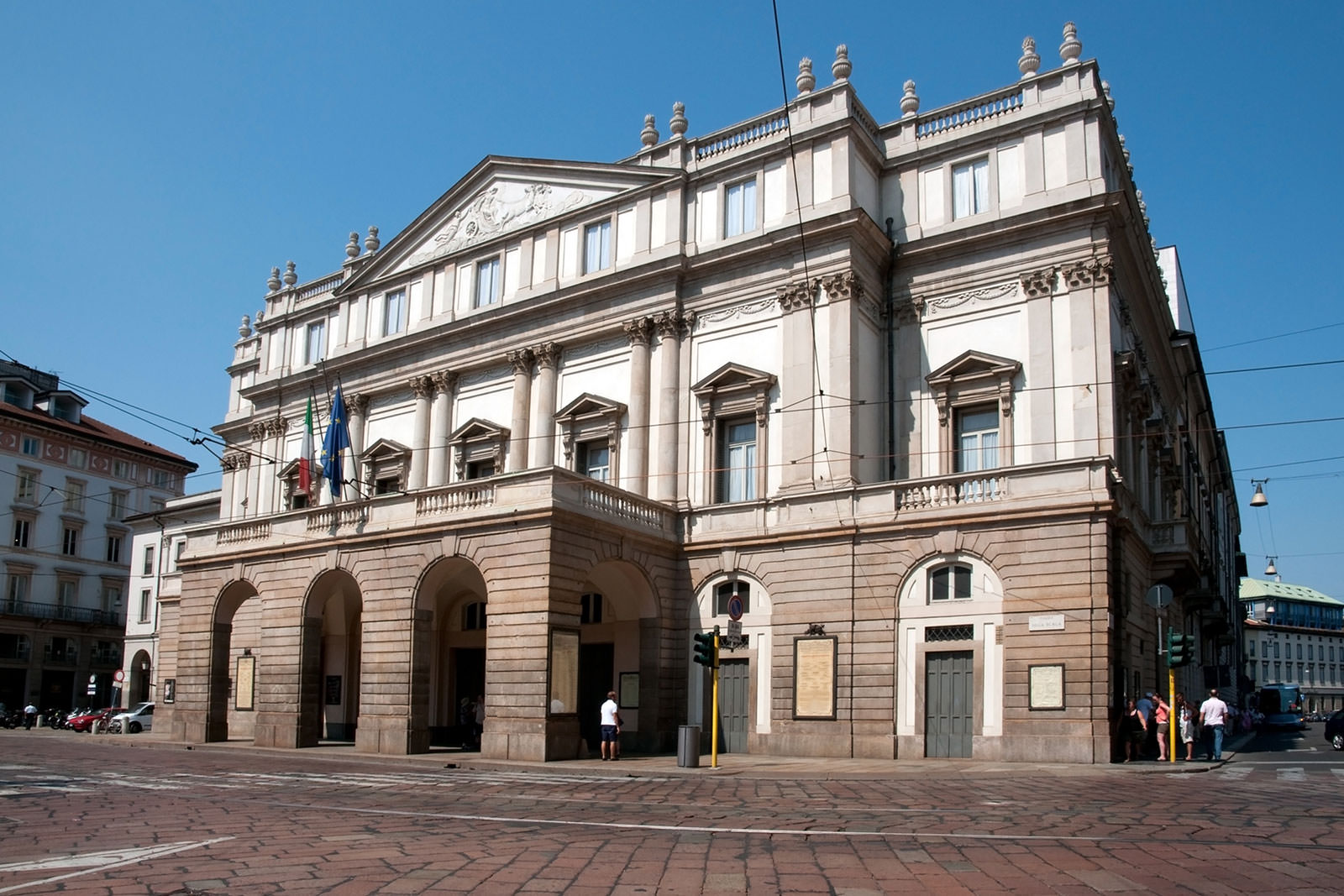 The 18th-century Teatro alla Scala – or La Scala opera house – has an auditorium with amazing interiors, where theatre boxes on 4 levels are all heavily gilded and adorned with maroon drapes. Mesmerising classical ballets performed on stage range from Giselle to Swan Lake, as well as the Il Pirata opera which was first performed here in 1827. Even if you aren't up for the performances, you can visit the theatre museum. Guided tours are also available that allow you to take in the details of the impressive auditorium.
Location: Via Filodrammatici 2, 20121 Milan, Italy
Open: Daily from 9 am to 5:30 pm
Phone: +39 02 88791
4
Go on a shopping walk through Quadrilatero d'Oro
Milan's fashionable cobblestoned shopping district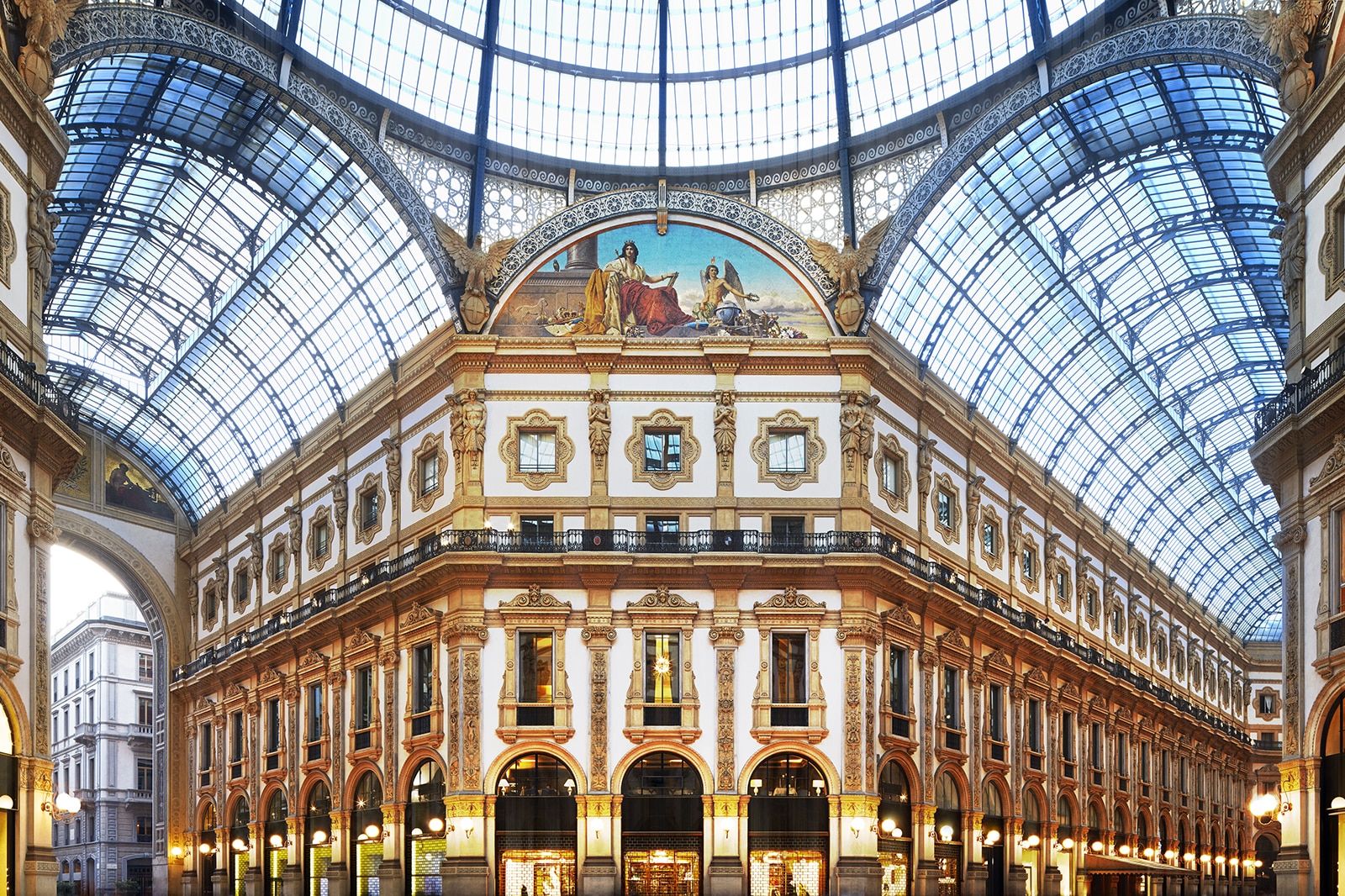 To sate your significant other's need for chic shopping walks in Milan, head down to the fashion capital's heart – Quadrilatero d'Oro (the "golden quarter"). Just north of the Duomo, it's the go-to for iconic Milanese sights after the cathedral. Offering among the world's fanciest shopping blocks, the streets of the Quadrilatero are lined with world-class designer brands, from Chanel to Prada. This window-shoppers' haven can be a place to impress, with exclusive purchases on genuine items.
Location: Quadrilatero d'Oro, 20121 Milan, Italy
Open: Most shops open Tuesday - Sunday from 9.30 am to 7.30 pm (closed on Mondays)
5
Try a couple's spa in Milan
Soothing sensations for 2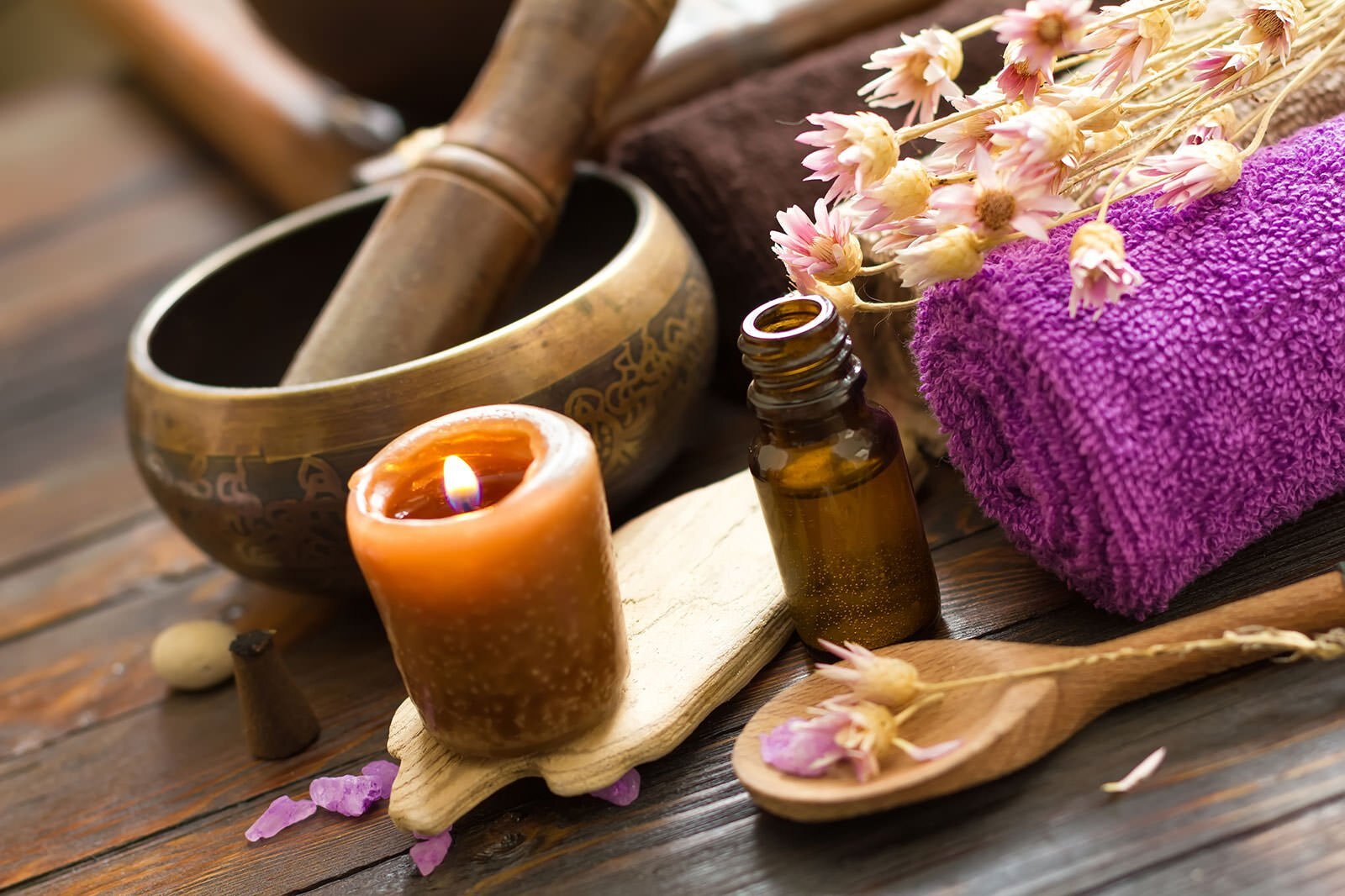 With a knack for luxury, Milan is home to elegant spas and wellness centres. Some of the prestigious hotels in the city are best bets for couples' treatments, including the Four Seasons, the Bulgari, and the Armani. Milan also has a few dedicated centres where you and your partner can indulge in soothing massages and pampering treatments together. To name a few, these include the Hammam Della Rosa on Viale Abruzzi with its Turkish baths, as well as Shiseido Spa Milan and L'Occitane Express Spa which offer treatments using their line of renowned beauty, antiaging, and aromatherapy products.
6
Get a gelato from Grom
Share a cup of Milan's sweetness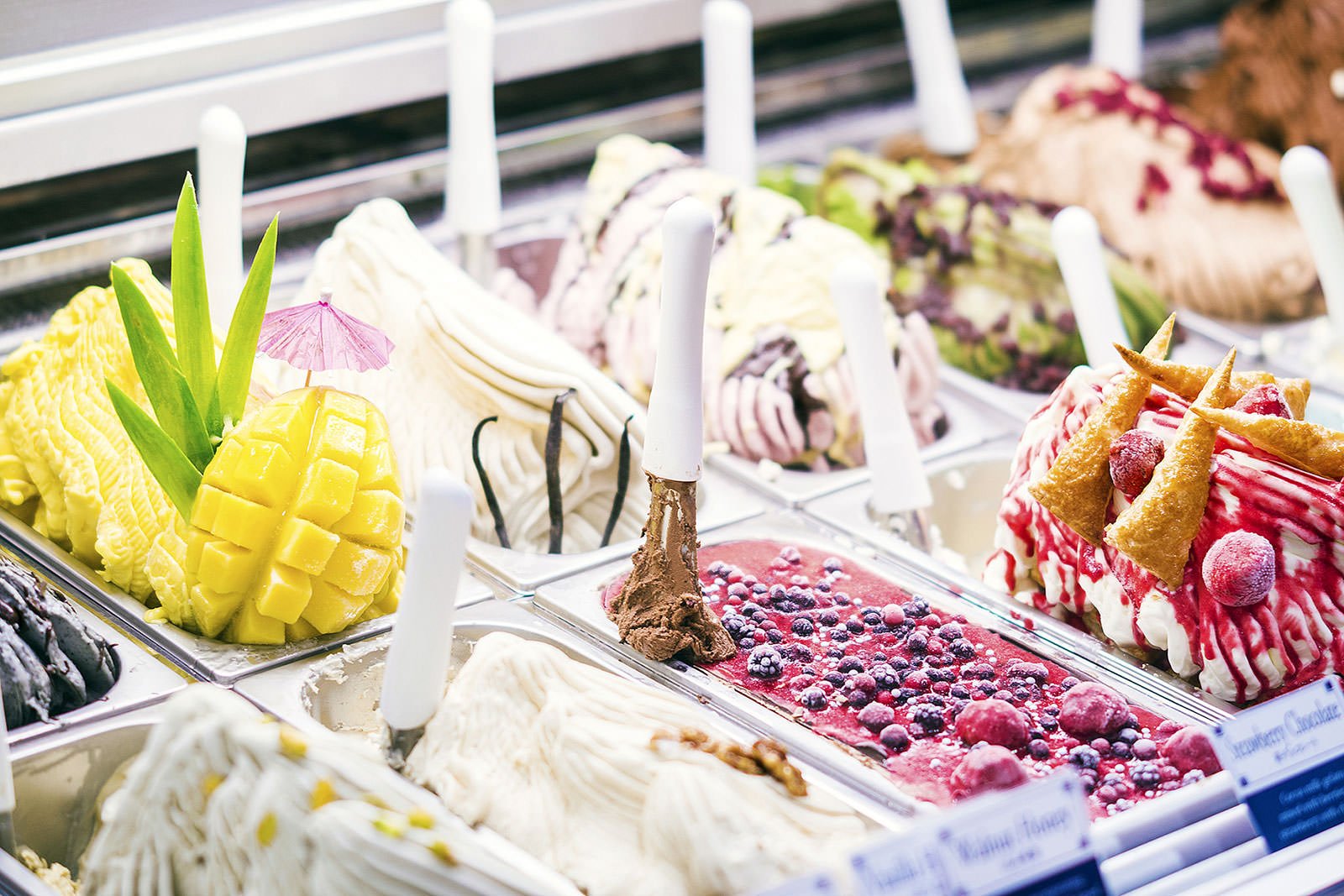 Just a short walk north from the Duomo, you'll find this popular gelateria on Via Santa Margherita. The queue can be long at certain times of the day, but service is swift as the staff behind the counter take orders and scoop the different flavours to order into cups and cones. There are over a dozen flavours to choose from, with classic favourites that include salted caramel and crema come una volta – pastry cream gelato with corn biscuits and chocolate chips.
Location: Via Santa Margherita, 16, 20121 Milan, Italy
Open: Daily from 11 am to 11 pm
Phone: +39 0280 581 041
7
Feed the swans at Giardino di Villa Reale
A quiet and romantic escape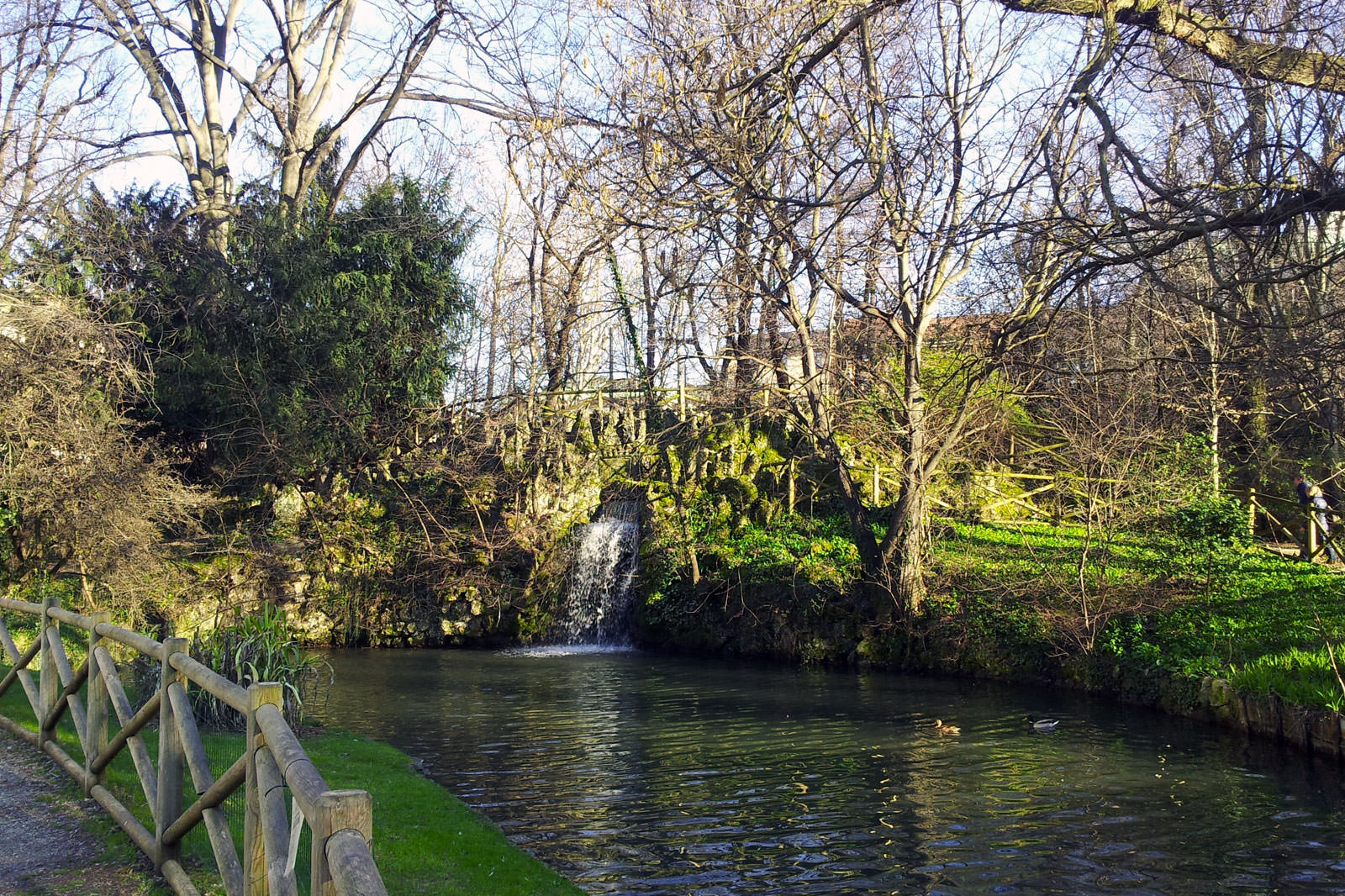 The beautiful Giardini di Villa Reale (Gardens of Villa Reale) has elegantly manicured green spaces, with leafy pathways leading to bridges over duck ponds and a small temple surrounding the majestic 18th-century villa. Even though it's not very big, you can sense an intimate and romantic atmosphere on your walks through the blossoming gardens, especially with the sight of swans and ducks on the lake. Furthermore, the small temple inside the garden is dedicated to Cupid, which perfectly explains the garden's romantic appeal.
Location: Via Palestro, 16, 20121 Milan, Italy
Open: May–October: daily from 9 am to 7 pm. November–April: daily from 9 am to 4 pm
Phone: +39 028 844 5943
photo by DaveM93 (CC BY-SA 3.0) modified
8
Explore Sforza Castle
Romantic garden walks around a 15th-century fortress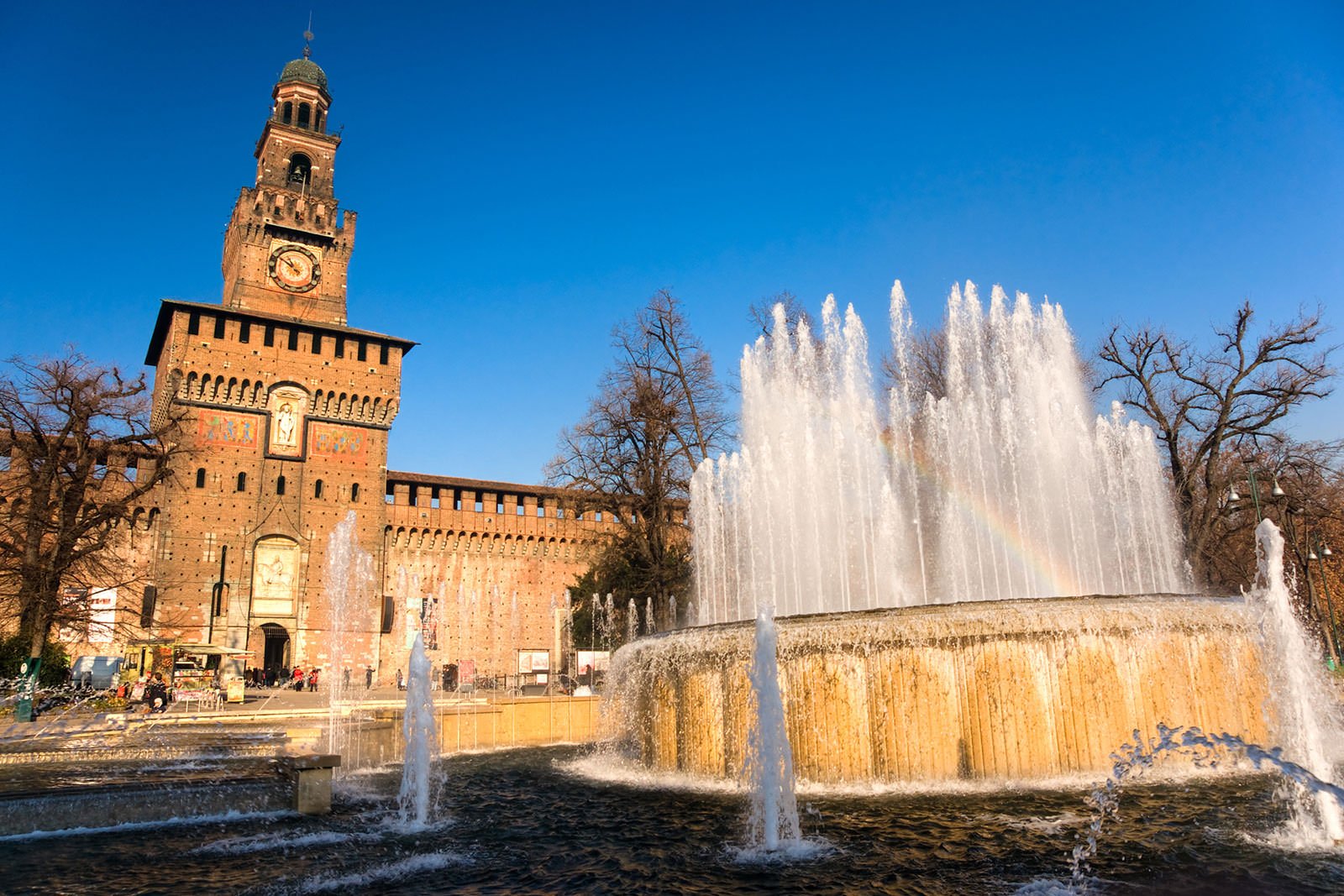 Milan's Castello Sforzesco (Sforza Castle) has a large courtyard, a library, and several museums within. The galleries inside house some important Renaissance artworks by the likes of Michelangelo and Leonardo da Vinci. If you share a love of fun adventure, you can explore the underground passage that leads to the moats. Or, for a more typical romantic and quiet garden walk, the vast and beautiful grounds of Parco Sempione that surround the castle are worth the stroll.
Location: Piazza Castello, Milan, Italy
Open: Tuesday - Sunday from 9 am to 5.30 pm
Phone: +39 02 8846 3700
9
Naviglio Grande
Milan's scenic and historical canals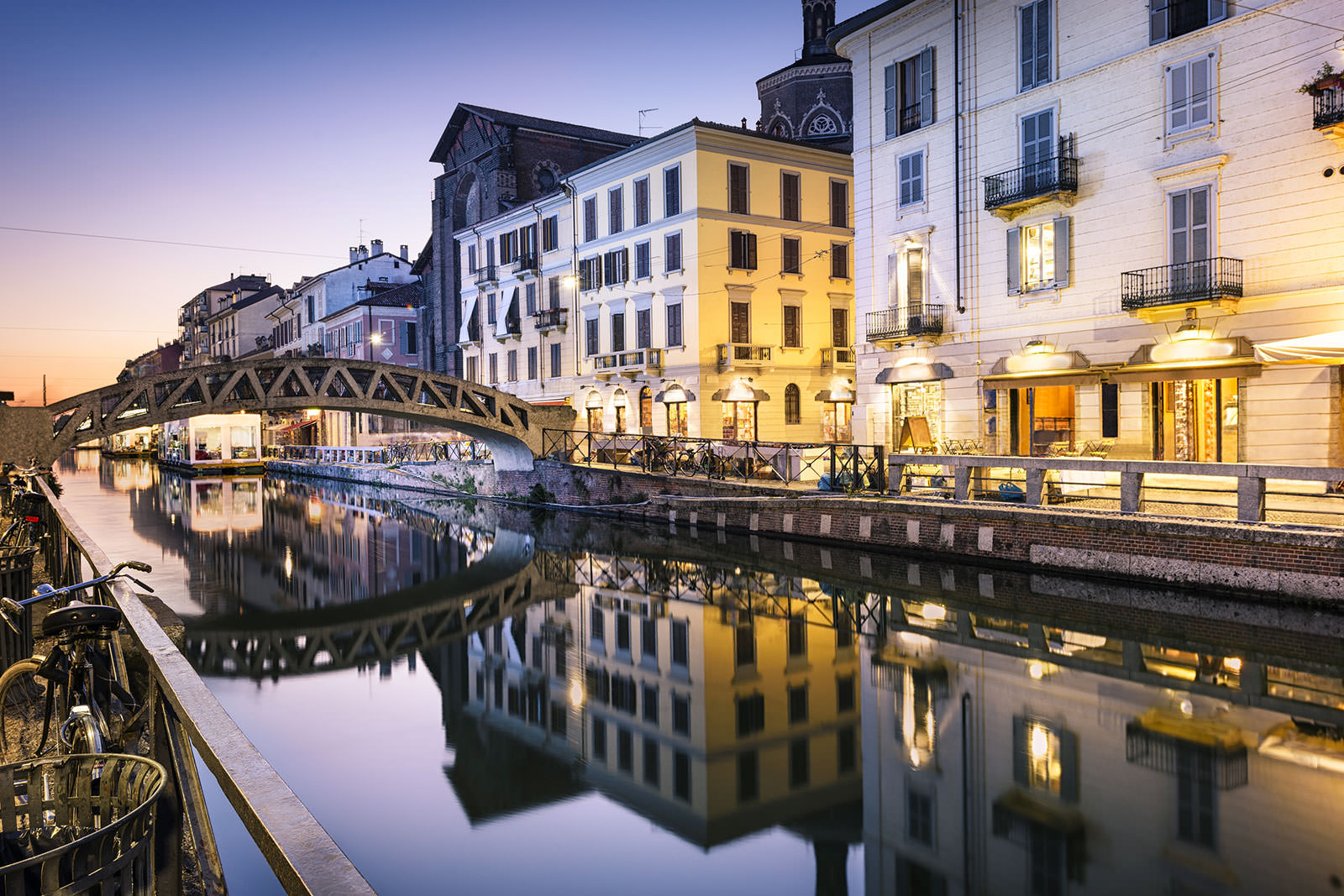 The Navigli area is a different but lovely side of Milan, where you can soak up a charming urban atmosphere away from the city hub. It's great for people-watching from the various restaurants, bars, and gelateria that line the Naviglio Grande (grand canal). There are also different sections of it featuring open-air art markets. Sharing a late afternoon stroll down the canal can be special, with the twinkling shop lights along the canal and the sunset colours over the water making it magical.
Location: Alzaia Naviglio Grande, 20143 Milan, Italy
10
Dine by candlelight in Brera
Milan's charming artistic district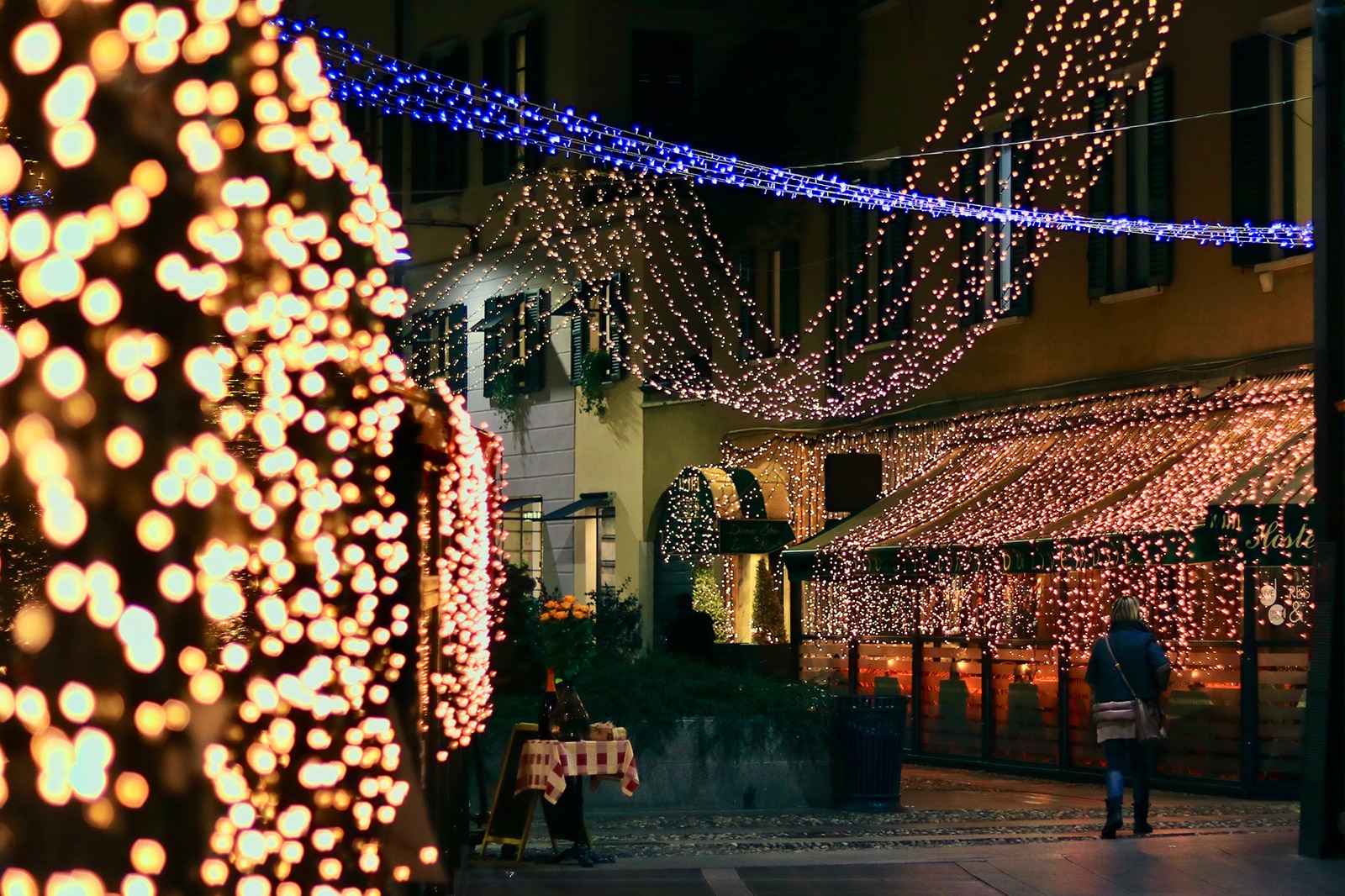 Brera, bordering the eastern limits of the Sforza Castle, is a charming district of Milan where you can enjoy romantic and atmospheric walks down narrow alleys through one of the city's most picturesque old town neighbourhoods. You can browse through knickknacks and keepsakes at Brera's flea market on Via Fiori Chiari every 3rd Sunday of the month. The streets are lined with small but stylish cafés and speciality shops, which light up in neat rows after sundown. There are many different secluded and romantic corners around the district to share and claim as your own.
Location: Via Brera, Milan, Italy
Back to top