8 Things to Do in Catania
What is Catania – Etna Province Most Famous For?
Catania, on the island of Sicily, attracts nature lovers with its imposing mountains and marine reserves. This coastal area is popular in summer thanks to idyllic beaches, comfortable weather, and beach resorts with views of the Mediterranean Sea.
If you're up for an adventure, a hike up to Europe's highest volcano makes for a thrilling holiday experience. In the vicinity, the towns of Taormina and Aci Castello are teeming with historical structures dating back to medieval times. Read on for our guide on things to do in Catania.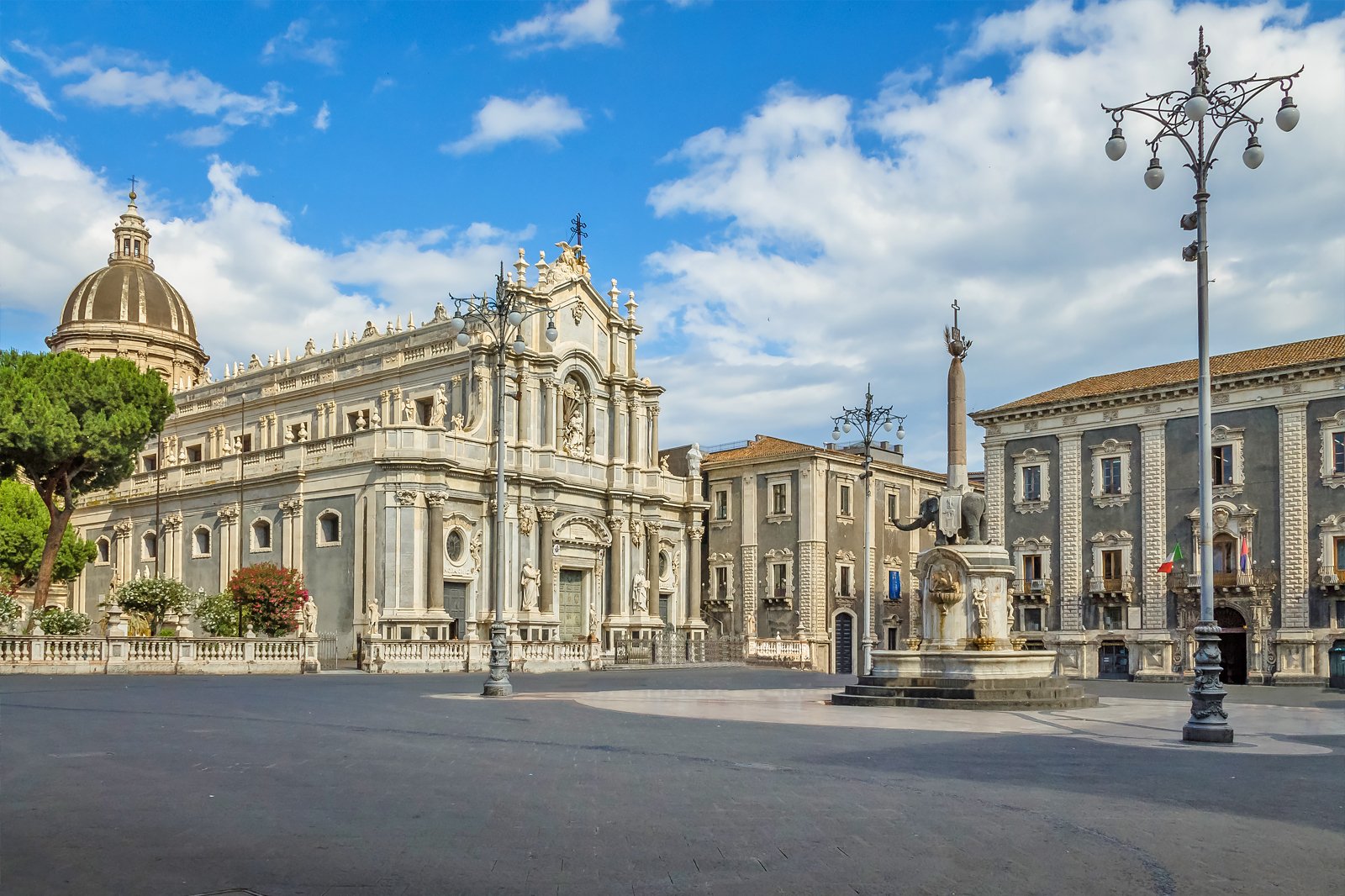 Cattedrale di Sant'Agata
Visit the ruins of a Greco-Roman bath house below the cathedral
Cattedrale di Sant'Agata is a Roman Catholic cathedral dedicated to Saint Agatha, the patron saint of Catania. Located in Piazza Duomo, its tiered Baroque façade features granite Corinthian columns with marble sculptures of Saint Agatha, Saint Euplius, and Saint Birillus, while the entrance door is decorated with over 32 sculpted plaques detailing the life and death of the patron saint. Religious artefacts, altarpieces, and 14th century paintings are displayed at the Museo Diocesano, which connects to the ruins of Greco-Roman baths underneath Cattedrale di Sant'Agata.
Location: Via Vittorio Emanuele II, 163, 95131 Catania, Italy
Open: Monday–Saturday from 7am to 12pm and from 4pm to 7pm, Sunday from 7.30am to 12.30pm and from 4.30pm to 7pm
Phone: +39 339 485 9942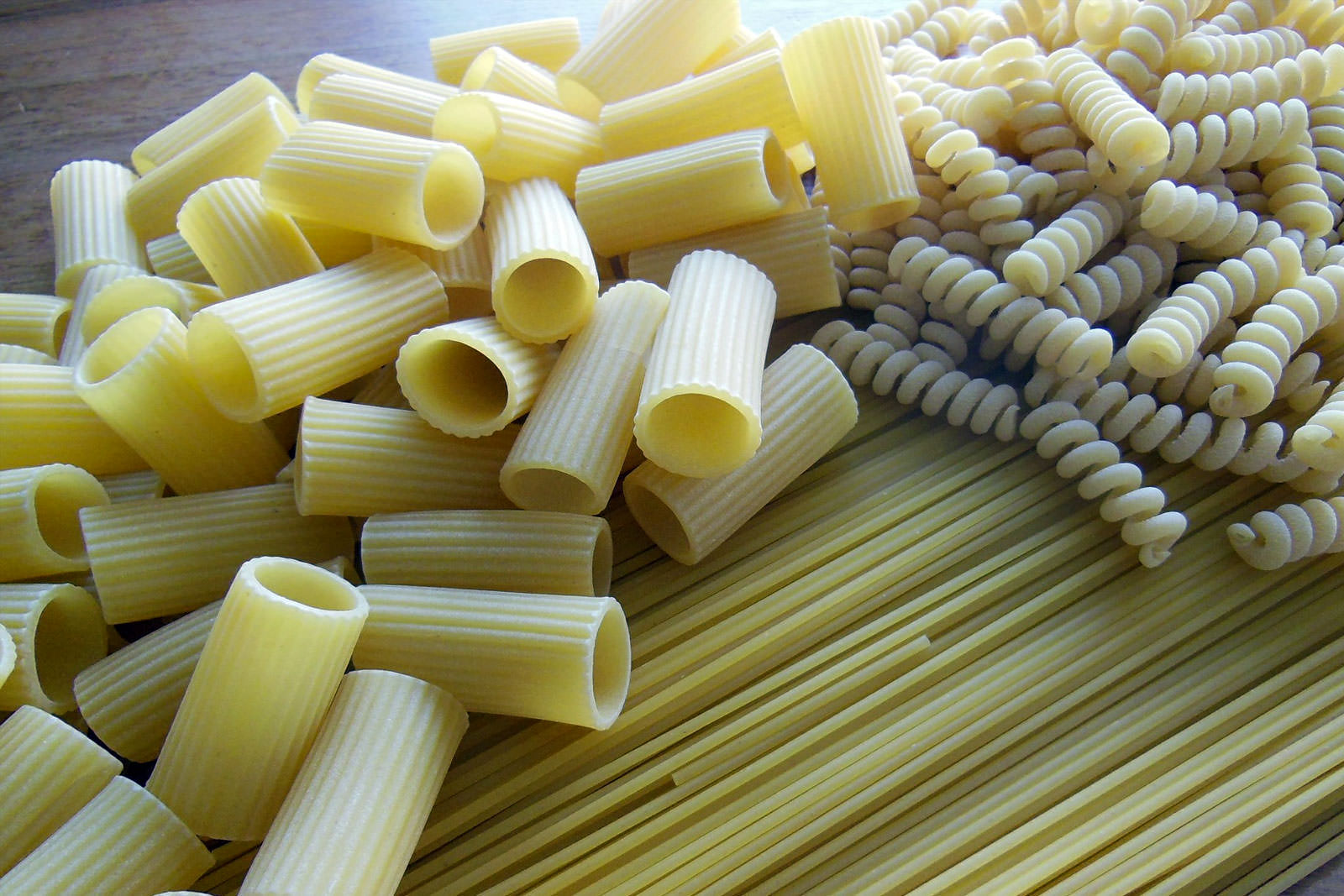 Try pasta alla Norma
Try this regional speciality at Trattoria del Forestiero
Pasta alla Norma is one of Catania's signature cuisines, and was supposedly named after composer Vincenzo Bellini's opera. This vegetarian dish consists of fusilli or rigatoni pasta tossed in tomatoes, basil, sautéed aubergine, and topped with a generous sprinkling of ricotta salata, a salty ricotta cheese. Pasta alla Norma is served at just about any restaurant in Catania, but for a local experience, head to Trattoria del Forestiero on Via Pietro Antonio Coppola.
Location: Via Pietro Antonio Coppola, 24, 95131 Catania, Italy
Open: Tuesday–Sunday from 10am to 9pm (closed on Mondays)
Phone: +39 (0)095 316283
Museo Cicico Belliniani
Explore the former home of Sicily's most famous composer
Museo Civico Belliniano commemorates one of Sicily's most iconic composers, Vincenzo Bellini (1801-1835). Founded in 1930, the museum occupies his former home in Piazza San Francesco d'Assisi. You'll find many of his photographs and personal belongings such as his death mask, 2 pianos, autographed manuscripts, spinet, and harpsichord. Entrance to Museo Civico Belliniano is free and guided tours can be arranged for a few euros.
Location: Piazza San Francesco d'Assisi, 3, 95124 Catania, Italy
Open: Monday–Saturday from 9am to 1pm, Sunday from 8.30am to 1.30pm
Phone: +39 (0)95 715 0535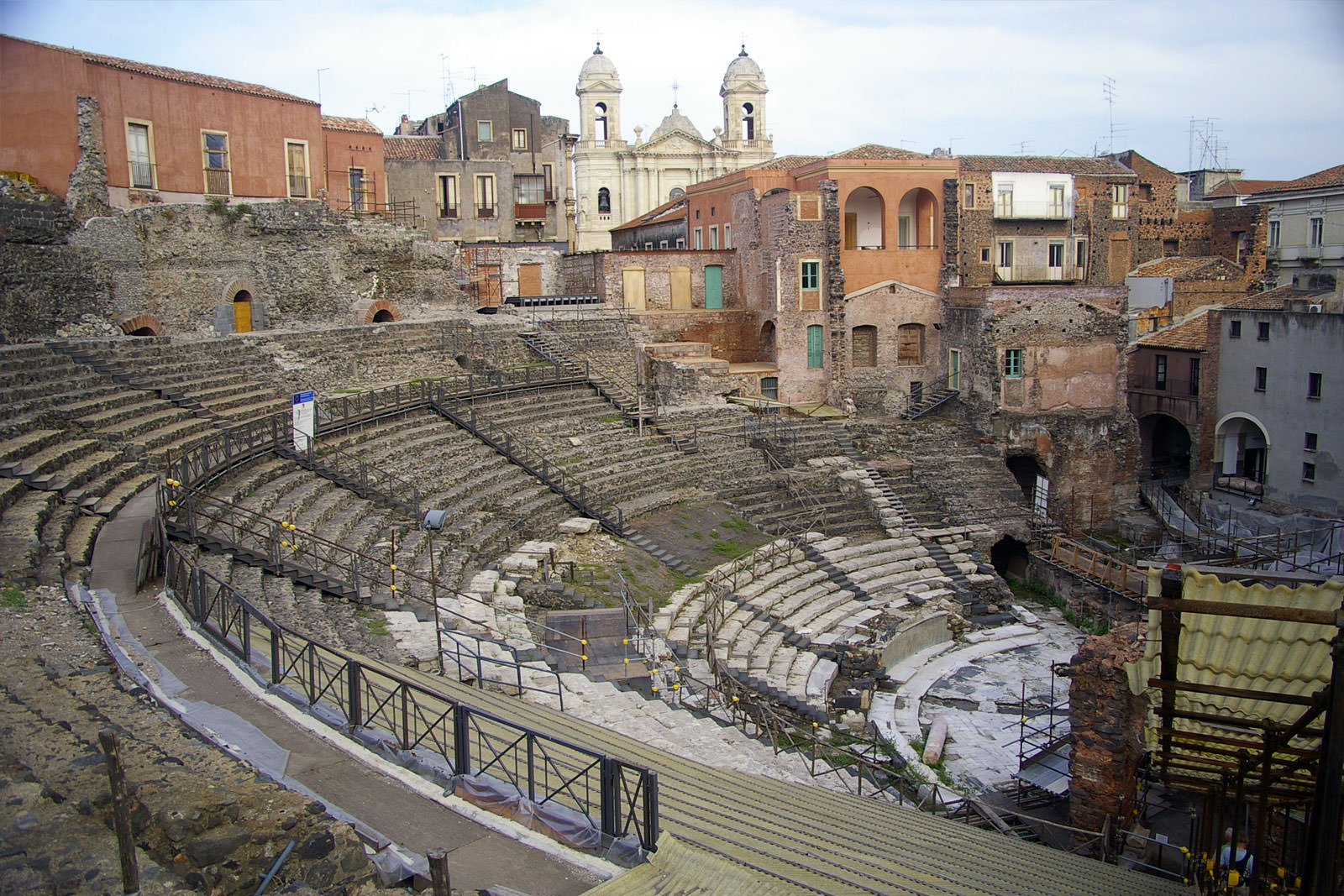 Teatro Romano and Odeon
Climb to the highest peak of Teatro Romano for views of Catania
Teatro Romano and Odeon, located in Via Vittoria Emanuele, are 2 Roman amphitheatres dating back to the Imperial Age. The larger of the 2, Teatro Romano, spans 102 metres, with an open-air orchestra pit surrounded by curved corridors and a seating area that could accommodate over 7,000 people. Teatro Odeon is about half the size but is still used today for live music and dance performances.
Location: Via Vittorio Emanuele II, 266, 95124 Catania, Italy
Open: Tuesday–Sunday from 9am to 1.30pm and from 2.30pm to 6pm
Phone: +39 (0)039 715 0508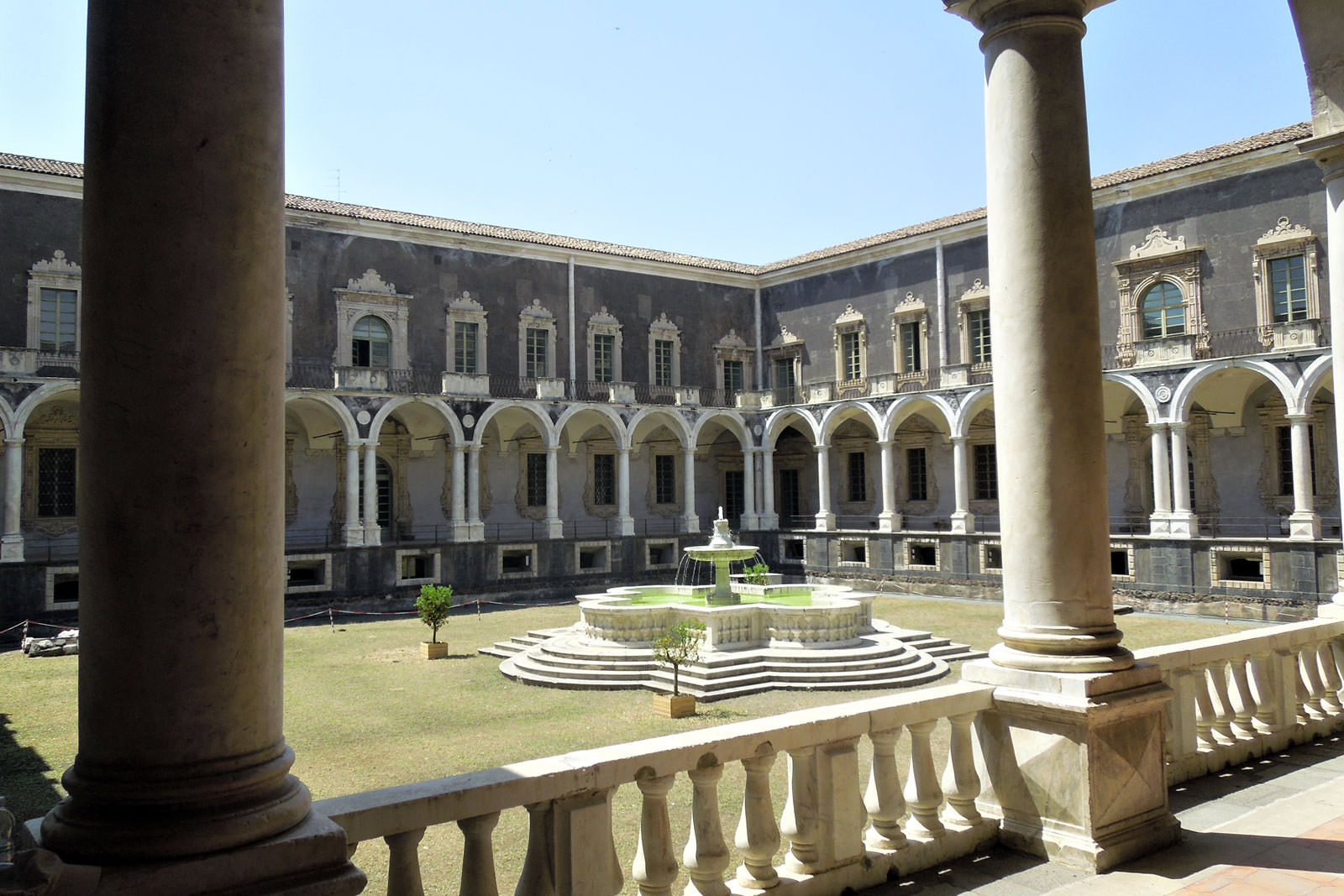 Monastery of San Nicolò l'Arena
Join a guided tour of this UNESCO-listed monastery
Monastero dei Benedettini di San Nicolò l'Arena is a UNESCO World Heritage Site in Catania's historical district. One of Europe's largest monasteries, the Baroque building is currently used by Catania University's Department of Humanities. Hourly guided tours are available for about €7, where you can get to access its 16th-century kitchen and cellars, as well as the balcony of San Nicolò l'Arena Churh's main altar.
Location: Piazza Dante Alighieri, 32, 95124 Catania, Italy
Open: Daily from 9am to 5pm
Phone: +39 (0)95 710 2767
photo by Cosal (CC BY-SA 4.0) modified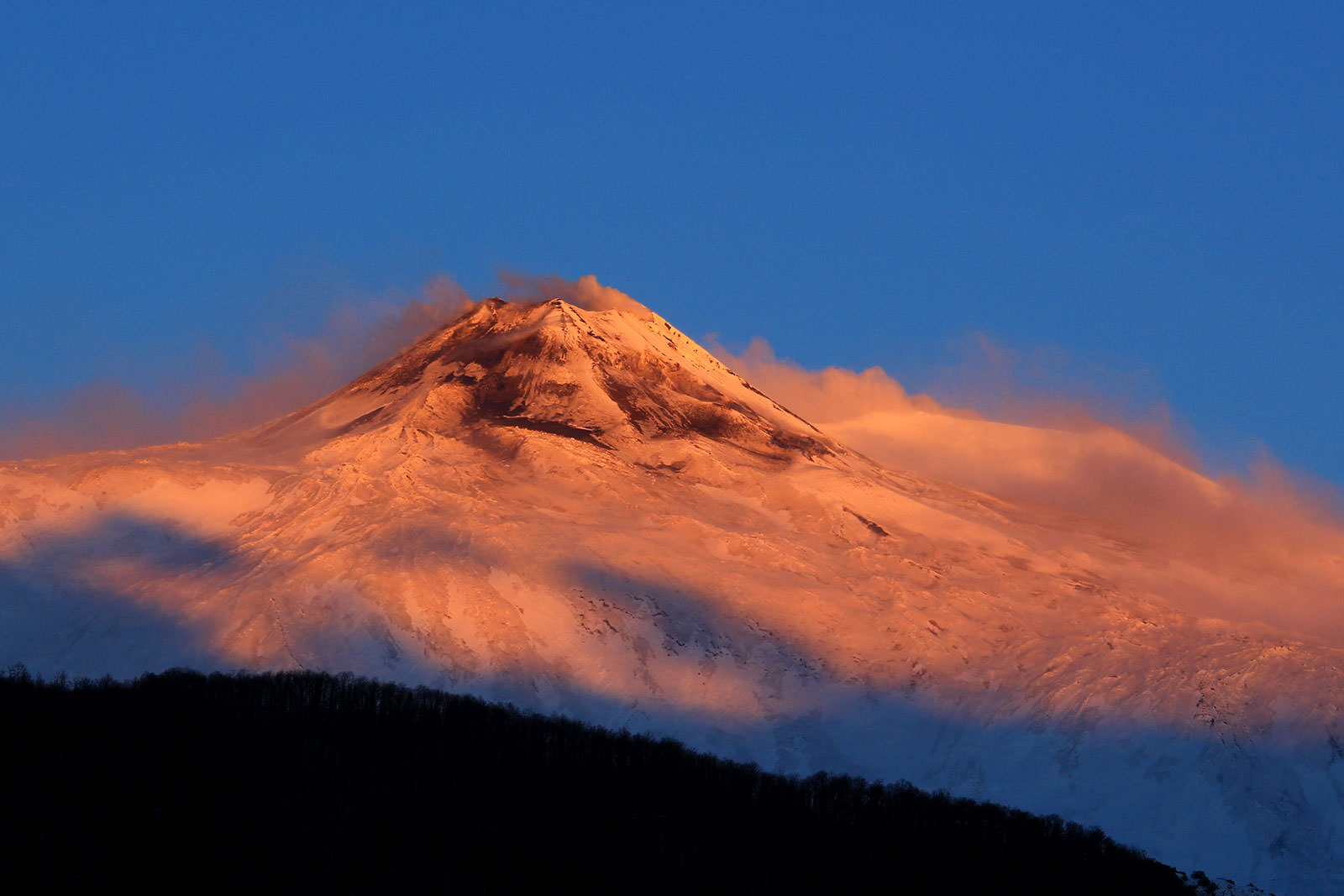 Hike Mount Etna
Join a hiking trip to the top of Europe's highest active volcano
Mount Etna is an imposing peak and active volcano between the towns of Catania and Taormina. Measuring 3,300 metres in height, it attracts hiking enthusiasts looking to test their endurance during their visit to Catania. Buses to the base of the mountain depart every day at 8.15am from Catania Railway Station, with return fares priced at around €7 per person. After an hour-long ride, you arrive at the mountain's southern entrance called Rifugio Sapienza. From there, you can then hike up 1,000 metres or pay €30 for a cable car ride to the crater zone.
Location: Etna, 95031 Adrano, Province of Catania, Italy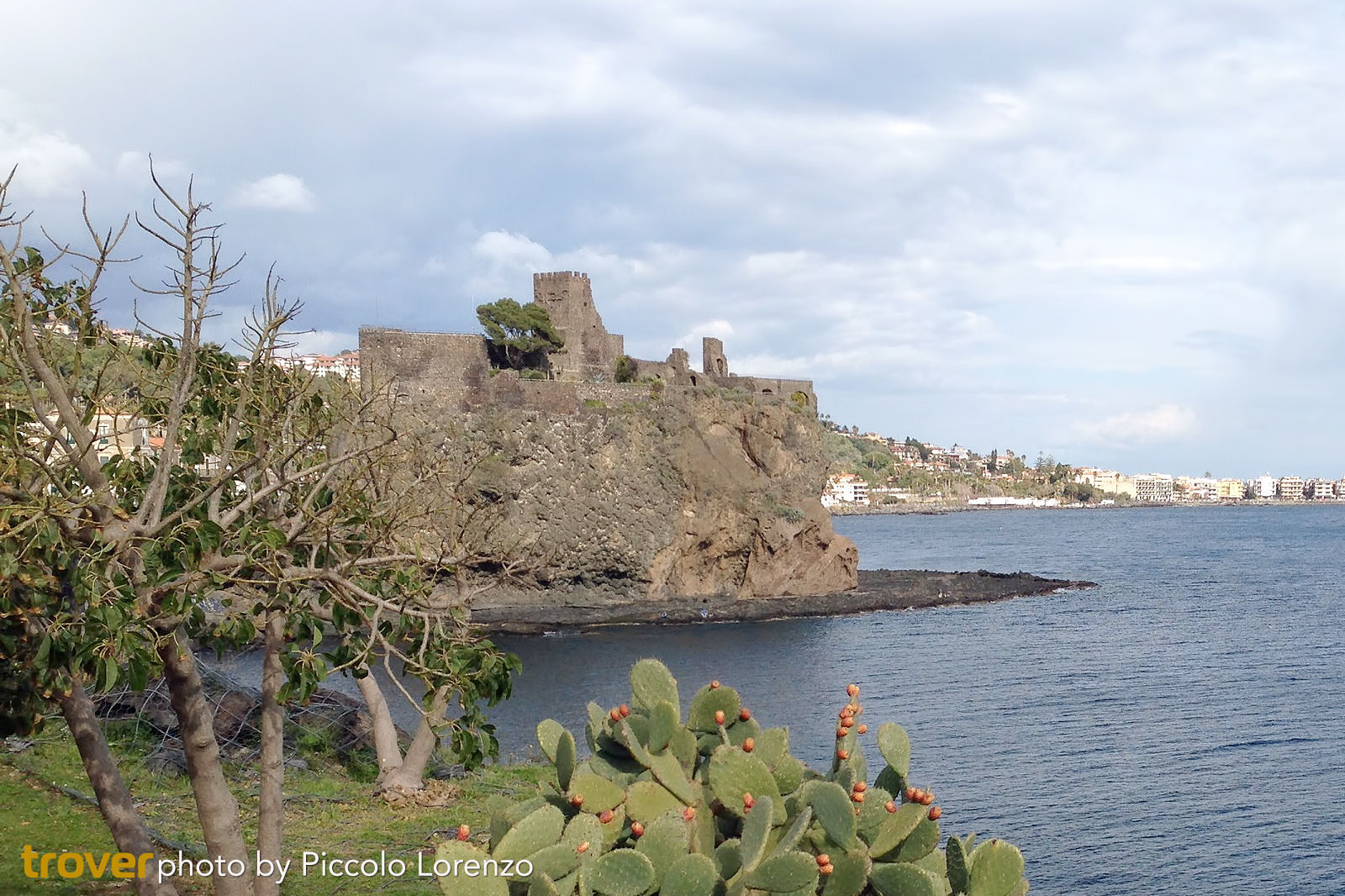 Aci Castello
Visit the 11th-century Norman Castle
Aci Castello is a coastal town located 9 km north of Catania. Its most famous landmark is the Norman Castle, which was built in 1076. Inside is a Civic Museum displaying archaeological remains dating back from prehistoric to medieval times. Climb to the top of the castle for panoramic views of the Mediterranean Sea. Another must-visit in Aci Castello is the Church of St. Joseph, which features beautiful frescoes by Pietro Paolo Vasta.
Location: Aci Castello, 95021 Province of Catania, Italy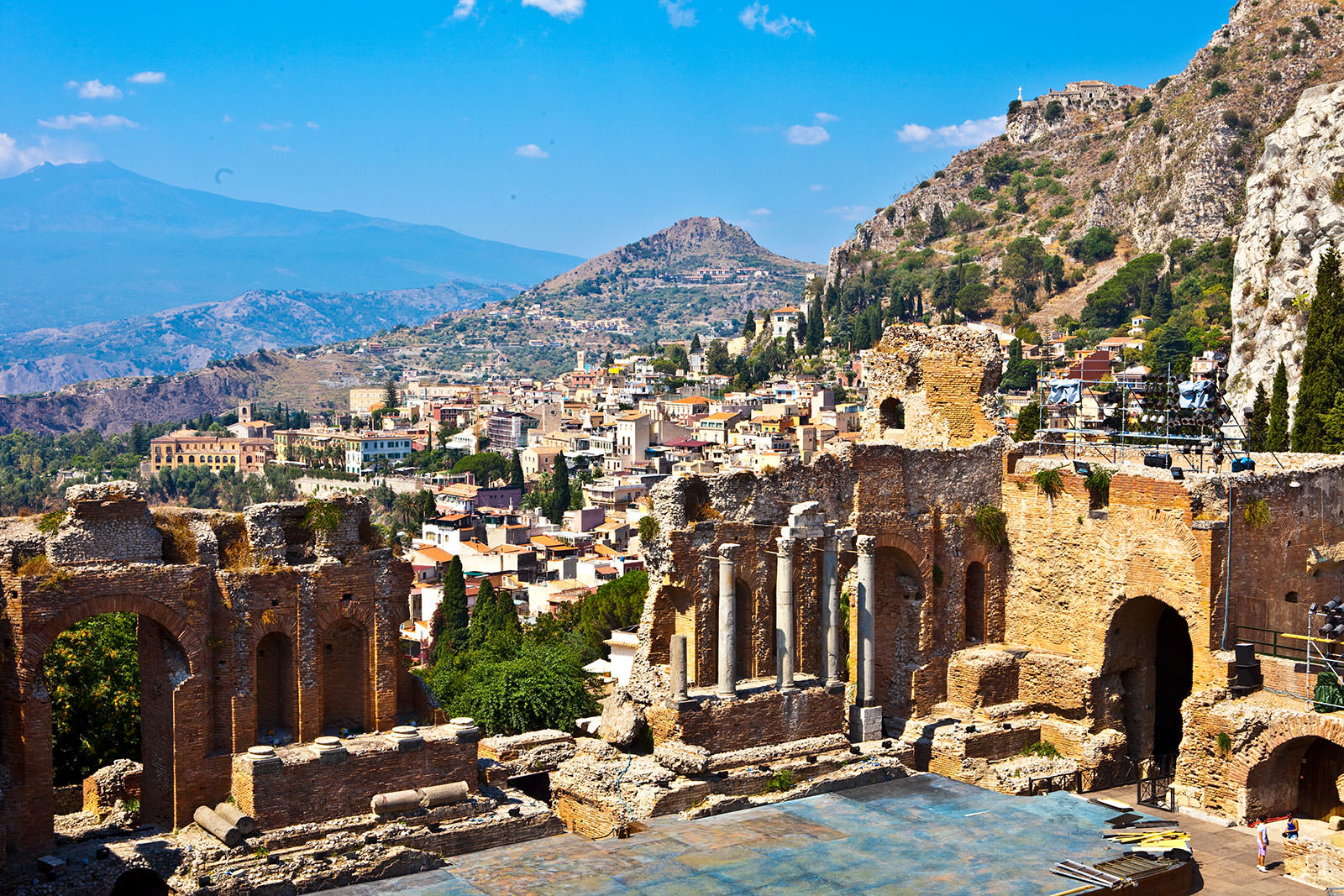 Daytrip to Taormina
Relax on Isola Bella Island
The hilltop town of Taormina is where you can explore ancient Greek structures with views of Mount Etna and the Mediterranean Sea. Buses depart from the Terminal Interbus - Etna Trasporti in central Catania, with tickets priced at around €8.50 for a return trip. Taormina is usually packed with beachgoers looking to enjoy the summer at Isola Bella, a UNESCO-protected island that's connected to the mainland via a beach strip.
Location: Taormina, 98039 Province of Messina, Italy