Rome Travel Essentials
Useful Information to Help You Start Your Trip to Rome
Our Rome Travel Essentials lays out the essential information you need to help planning your trip to one of the most popular destinations in Italy. No matter how frequently you travel, some questions will always need answers: What's the weather like? How can I get from the airport to my hotel? What currency and type of plug do I need? We have all these answers plus other basic info about the best time to go, getting there, getting around, and a few useful travel tips.
It's all compiled in this Rome Travel Essentials. After reading this short and easy-to-read guide, you will be a little more prepared to start your trip in Rome.
1
When is the best time to travel to Rome?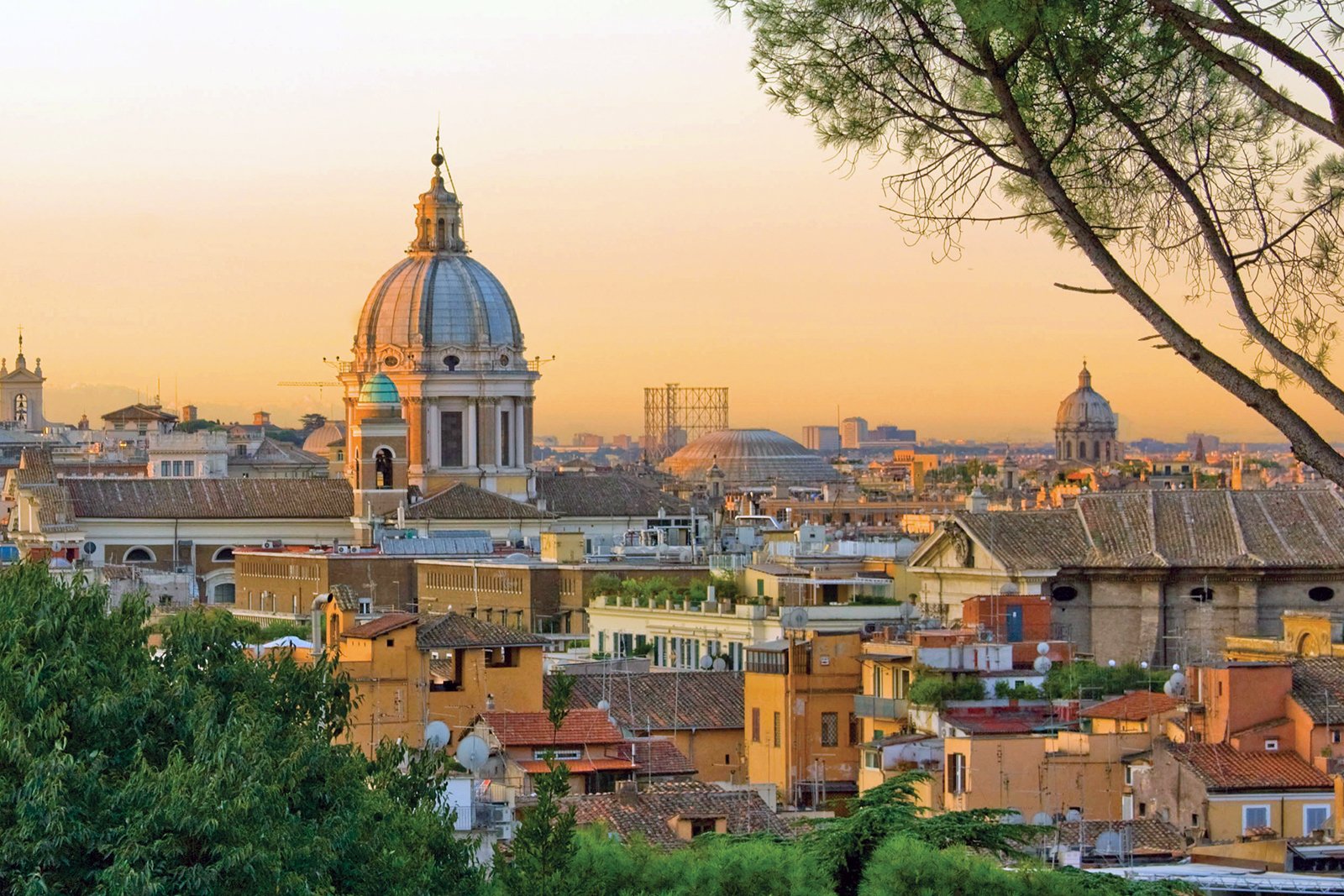 Rome's climate is Mediterranean, with average temperatures ranging from 3ºC in winter to 30ºC in summer.
Most rainfall occurs in November and December.
The sunniest time of the year being from June to September.
Summer, from June to August, is peak tourist season, when hotel and flight prices rise accordingly.
Great months to visit: May and September, as the temperatures range around 20ºC and precipitation is rare.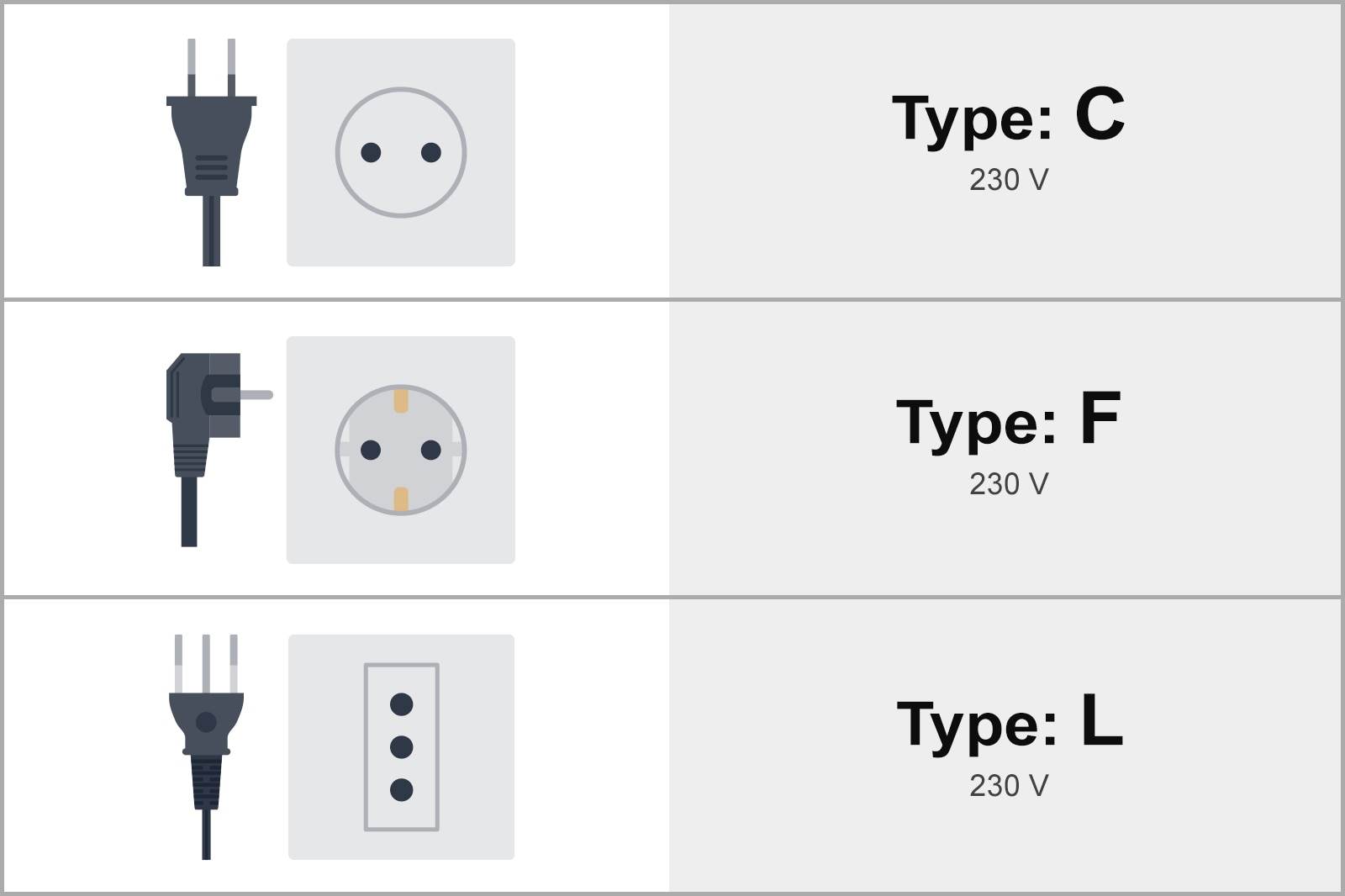 Primary language: Italian
Plug Type: Types C, F and L
Electricity: 220-240 V
Currency: Euro (€)
International Dialling code: +39 6
3
How to get to my hotel in Rome?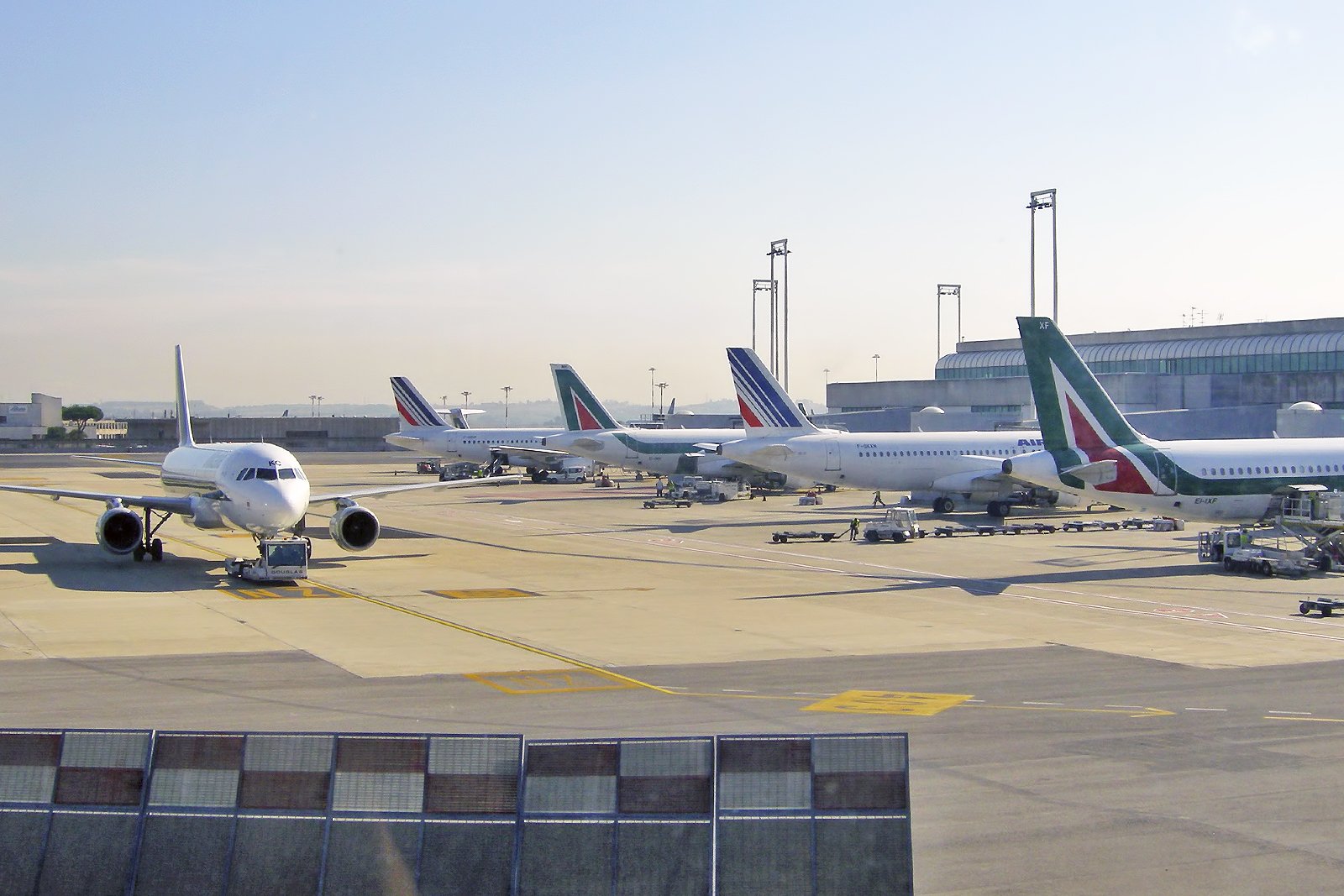 Leonardo da Vinci-Fiumicino Airport
Leonardo da Vinci-Fiumicino is Rome's main airport. It receives the majority of both national and international flights. It's quite well connected and you will be able to reach the city centre in around one hour, if not less.
Train is a fast and cheap option. The Leonardo Express is a direct train which takes 30 minutes to Termini train station. Then there's the cheaper FL1 regional train that calls at the Tiburtina and Ostiense stations. At both those stations you'll find the Metro and plenty of buses. Coaches also go to Termini station - they take longer but are much cheaper. Taxi is the most expensive option to get to downtown Rome.
Ciampino G.B. Pastine Airport
Unless you're flying in on a low-cost airline from Europe, there's little chance you'll be using Ciampino, Rome's second airport. But if you do, there are 2 options to directly get to Rome city centre: taxi and coach. It takes about 30 minutes.
Rome train stations
International Eurostar trains arrive at Roma Termini station. The capital is the central hub on Italy's high-speed train system and, as such, it's easy to reach the city from elsewhere in the country like Milan, Naples, Bologna, and Venice. It's worth remembering that Rome has 2 main train stations, both served by metro and buses - Roma Termini, on the edge of the historical centre, and Roma Tiburtina, in the east of the city.
photo by DV (CC BY-SA 3.0) modified
4
How to get around Rome?
Travel tips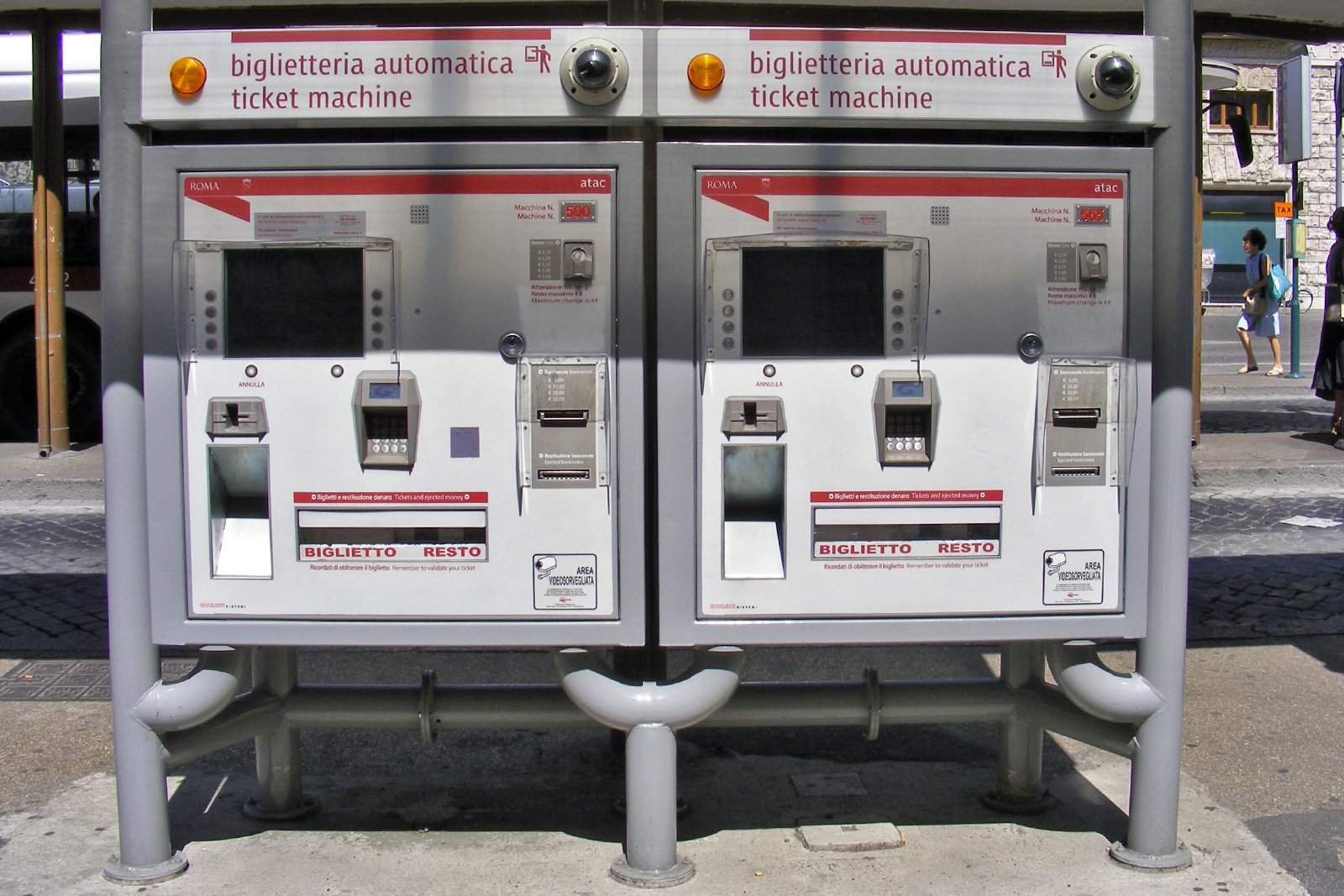 All transport in Rome is run by the ATAC transport authority. There's a unified ticket system for all transport, with a single ticket (known as a BIT) that can be used for 90 minutes or a single metro ride. 24-, 48- and 72-hour passes are also available at ticket machines. If you're not near a metro station, look out for a big 'T' sign on shops and newsagents for tickets.
photo by Mattes (CC BY-SA 3.0) modified
5
How does the subway work?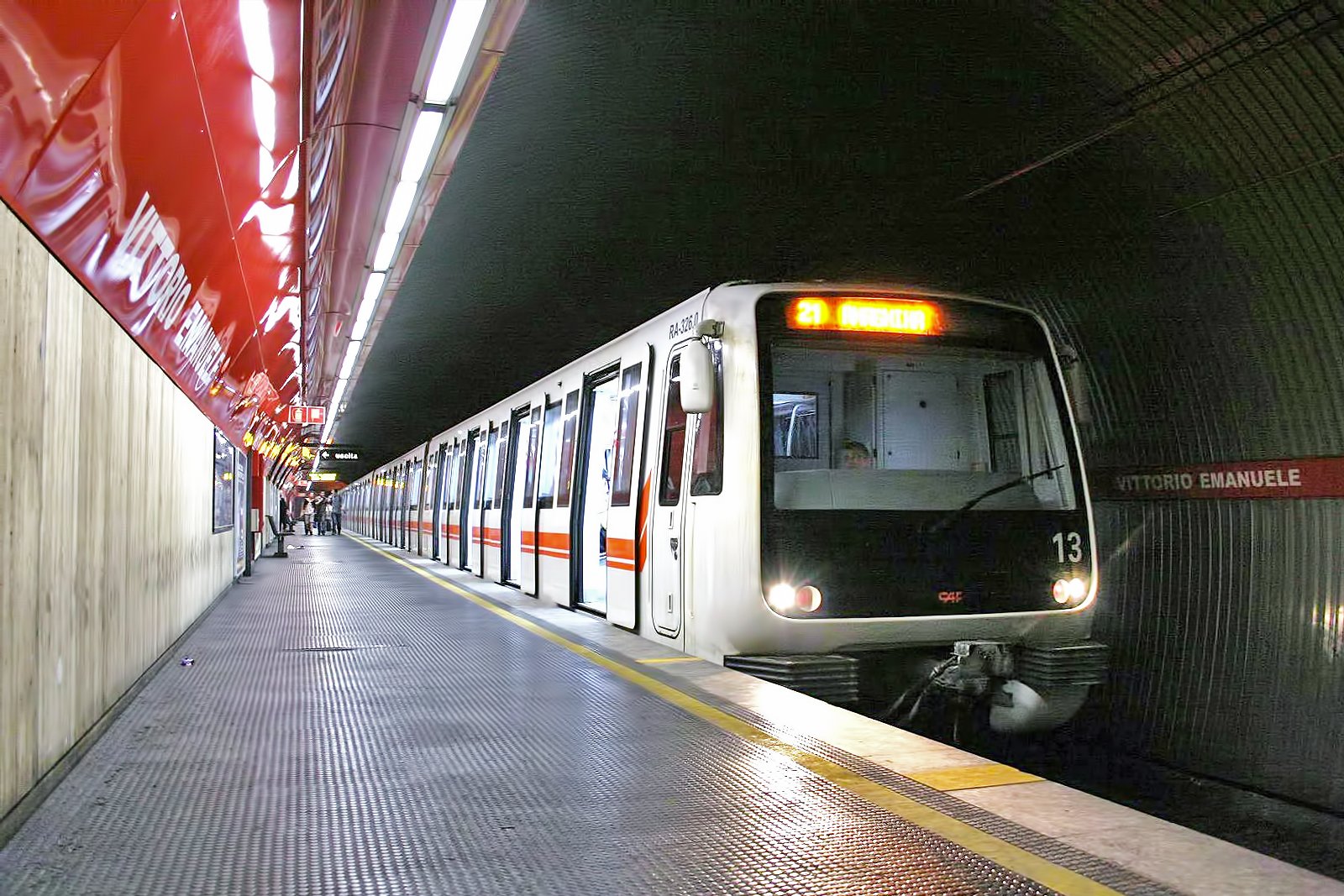 Rome has 3 Metro lines, though 2 of them are especially worth knowing about if you're a tourist. Named A and B, they meet at Termini train station. Visitors use A for the Vatican and Spanish Steps, while the B line calls at the Colosseum. It runs until just before midnight, apart from Friday and Saturday nights, when it runs until 1.30am.
6
Travelling by bus and tram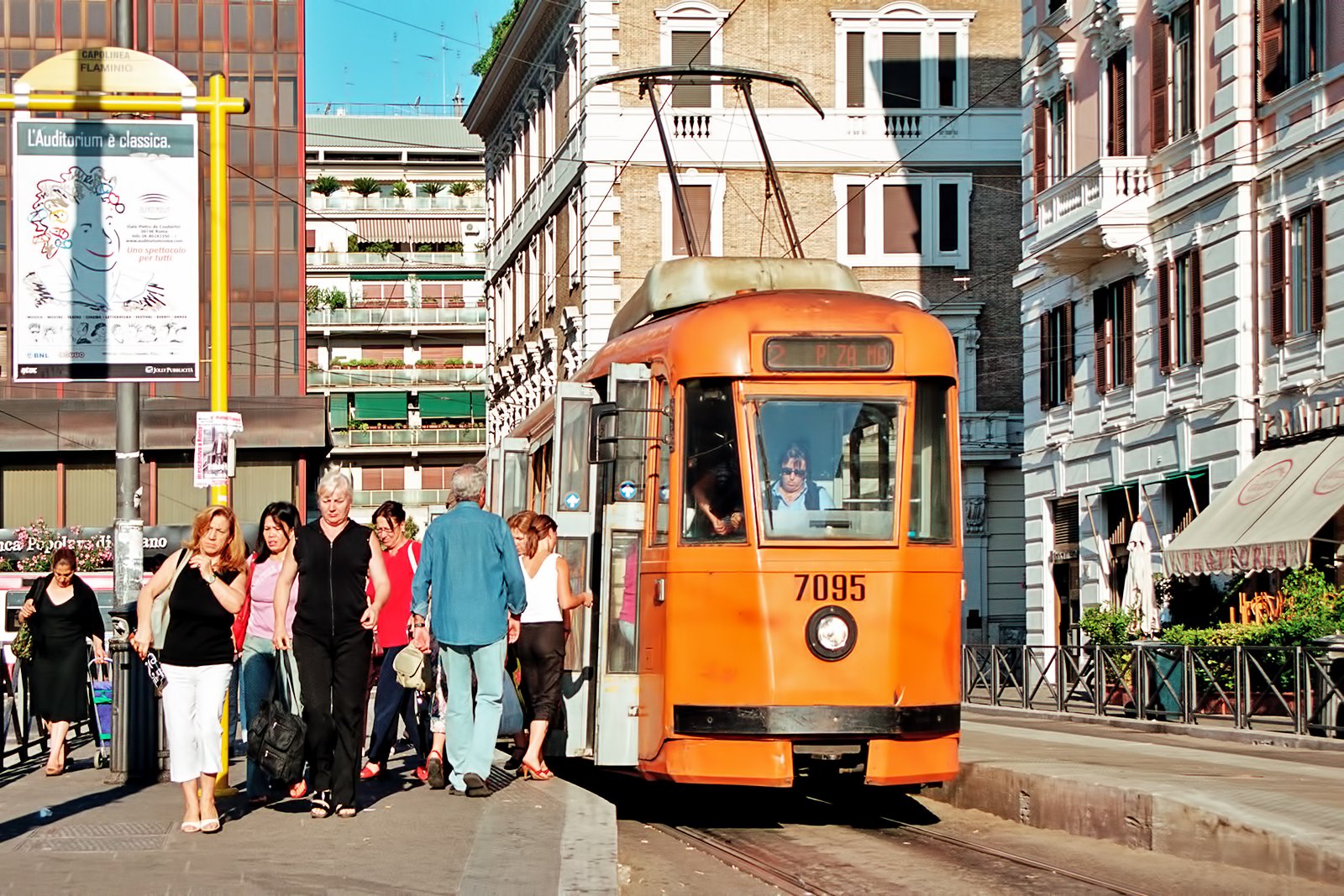 The bus and tram networks are key to keeping the city moving. They're especially useful in the historic centre where there's no Metro. Many bus stops have an electronic screen showing real-time updates on arriving buses, especially in the central zones. Just be sure to buy a ticket before you board. The same goes for the green trams.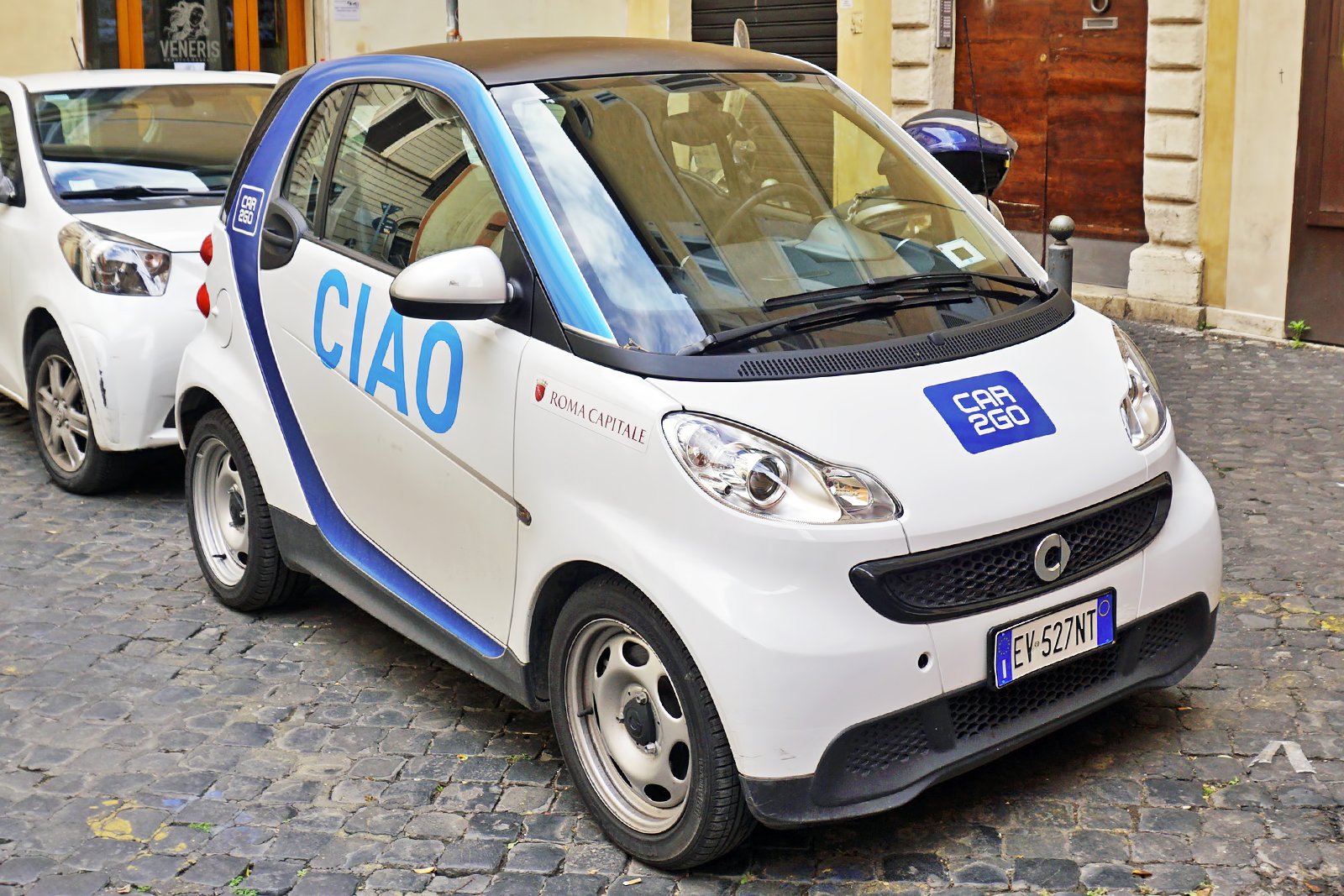 Romans are masters at car-sharing schemes. Pick up a car on the street and leave it wherever you wish, all through an app. You'll need to register online before you get to Rome, but after that, you just pay as you go. You can book with Enjoy to drive a red Fiat 500 car, while Share Now operates Smart cars.
photo by Mariordo (CC BY-SA 4.0) modified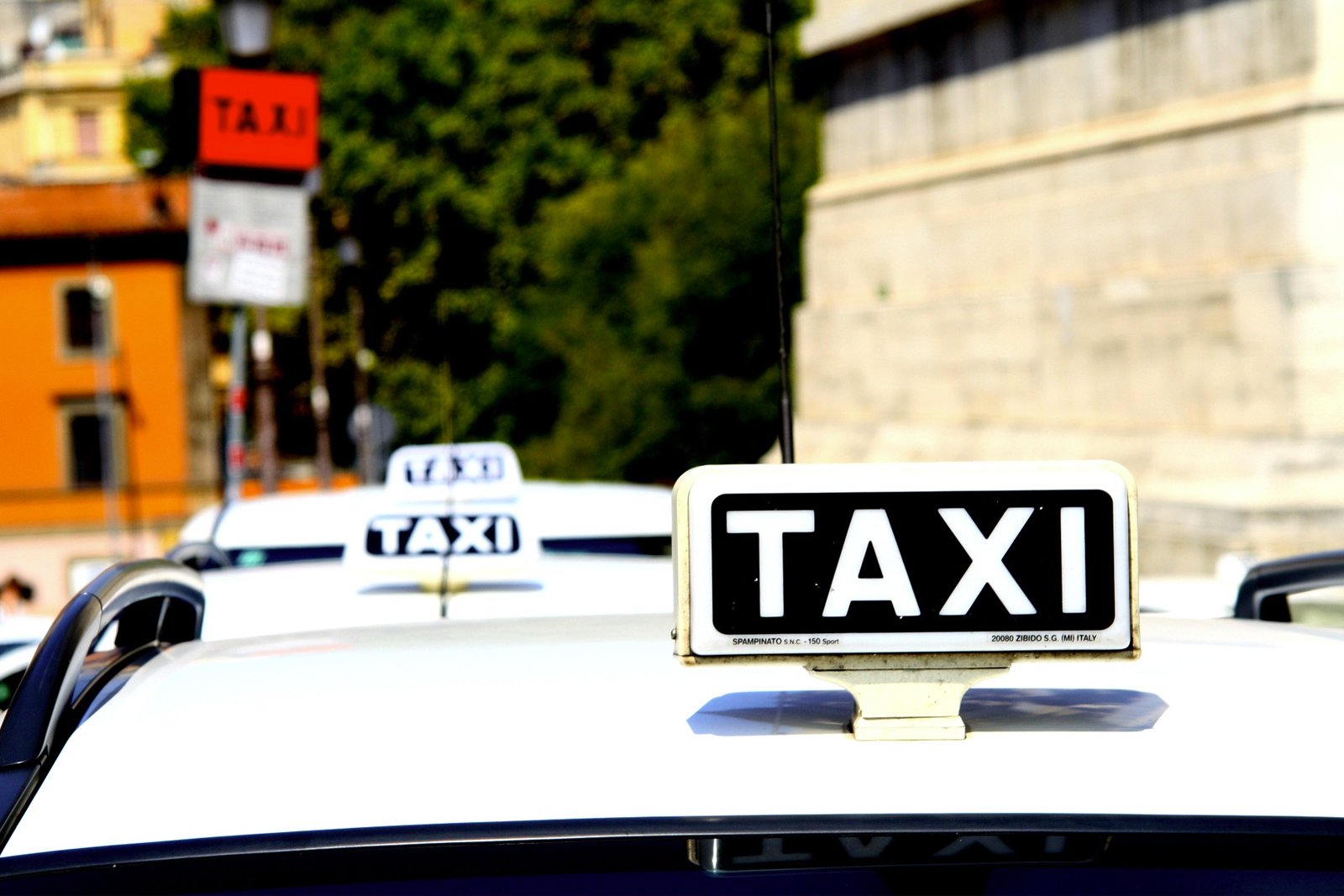 City-authorized cabs are white and have the SPQR city coat of arms, a license number, and a taxi sign on top.
All taxis use meters
You'll find hundreds at Termini train station and dotted across town in designated taxi ranks
You can also hail them down on the street
Get your hotel to call ahead if you want to pre-book, or download one of the well-advertised apps such as My Taxi
You can also use ride hailing apps like Uber in Rome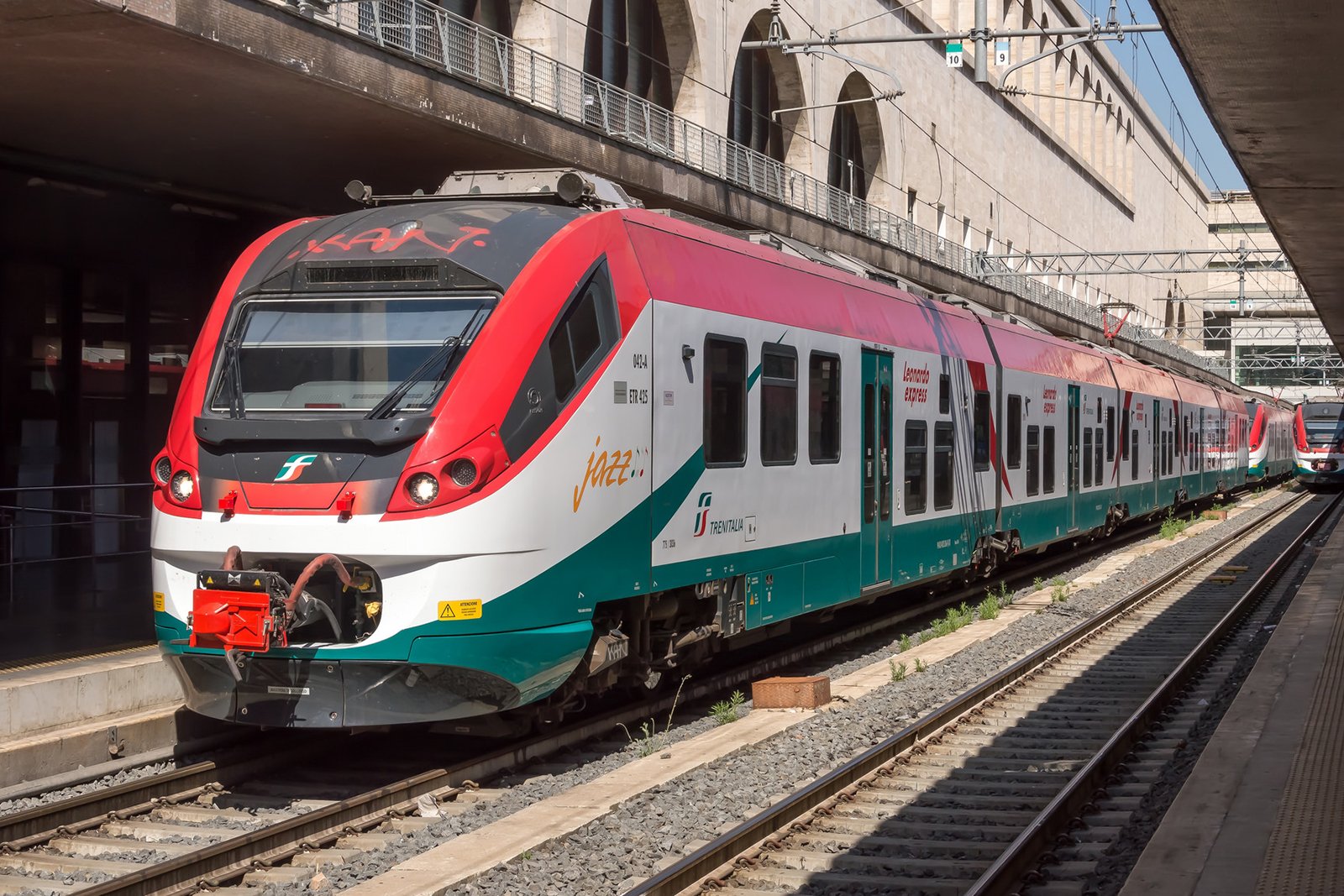 There's also a suburban railway network – somewhat bigger than the subway network – in Rome. It's made up of a few lines that run to the suburbs, and regional trains which run to the surrounding towns. You might end up taking one if you go to the seaside or to some sights out of town like Tivoli, Frascati or Castel Gandolfo.
photo by Rob Dammers (CC BY 2.0) modified
10
What are the main annual events in Rome?
Rome Summer Festival
What: Every summer, a music village is built on the banks of the Tiber River, where famous musicians and artists perform daily concerts. Italian and international rock and pop acts, such as Ben Harper, Toto and the Pixies, have played this festival previously.
When: June–September
Where: On the banks of the Tiber River
Natale di Roma (Birth of Rome)
What: Founded in 753 BC, Rome celebrates its birthday via historical re-enactments of bygone Roman rituals, gladiator combats, and costumed parades. Besides the events, museums are free on this day.
When: April 21st
Where: Circus Maximus
Roma Jazz Festival
What: Held for the first time in 1976, Roma Jazz Festival has become one of the major annual music events in the city. You'll hear all types of Jazz here. Past performers include Miles Davis, Ray Charles and B.B. King.
When: November
Where: Foro Italico
Back to top