Florence Travel Essentials
Useful Information to Help You Start Your Trip to Florence
Our Florence Travel Essentials lays out the essential information you need to help planning your trip to one of the most popular destinations in Italy. No matter how frequently you travel, some questions will always need answers: What's the weather like? How can I get from the airport to my hotel? What currency and type of plug do I need? We have all these answers plus other basic info about the best time to go, getting there, getting around, and a few useful travel tips.
It's all compiled in this Florence Travel Essentials. After reading this short and easy-to-read guide, you will be a little more prepared to start your trip in Florence.
1
When is the best time to travel to Florence?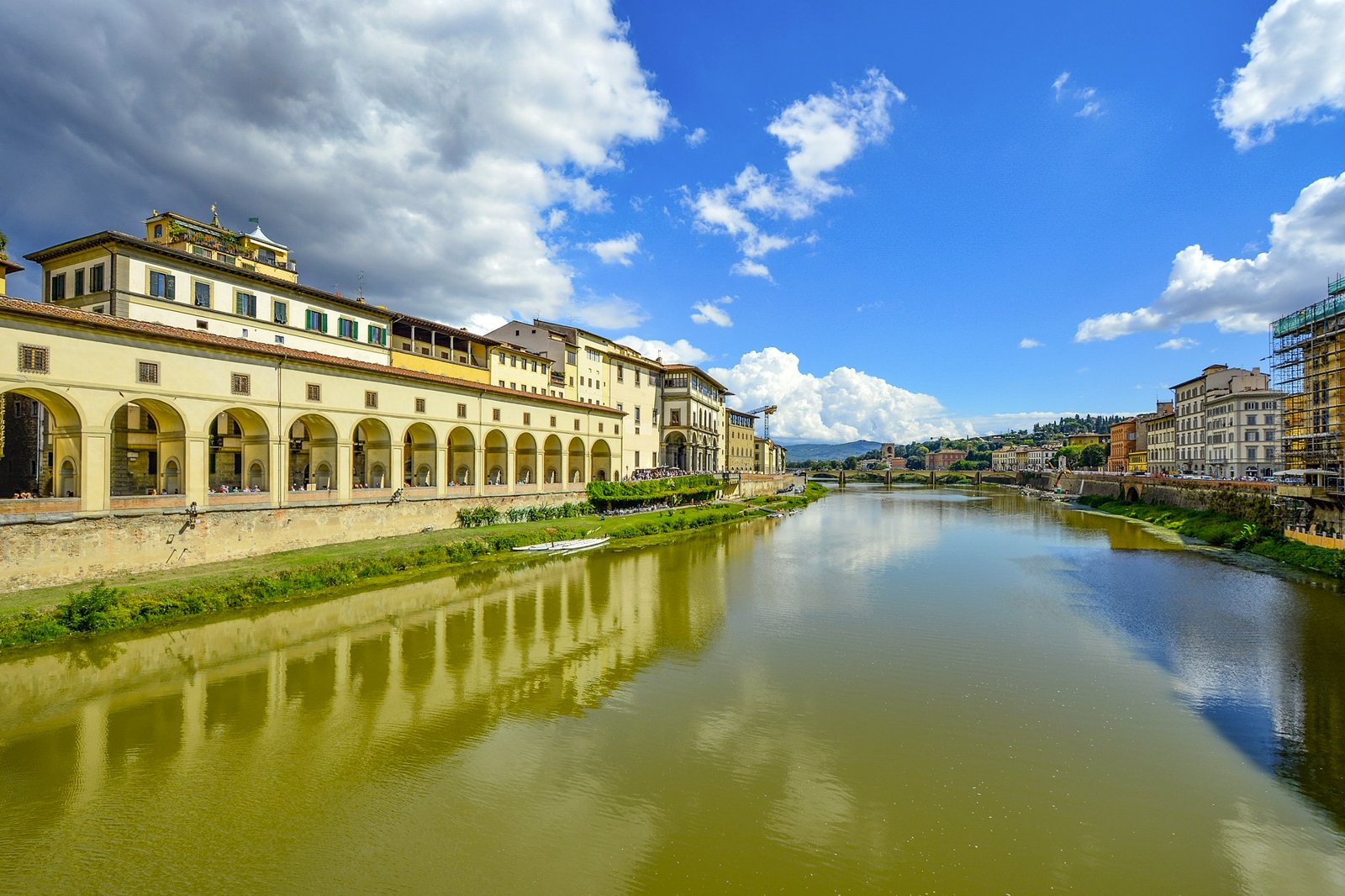 Florence's climate is humid subtropical, with average temperatures ranging from 6ºC in winter to 25ºC in summer.
Most rainfall occurs from October to May, yet the average number of rainy days only ranges between 4 and 10 per month throughout the year.
The warmest time of the year is from April to October.
Summer, from June to August, is peak tourist season, with hotel and flight prices rising accordingly.
With less crowd and slightly more affordable hotel and flight rates, May and September are great times to visit Florence.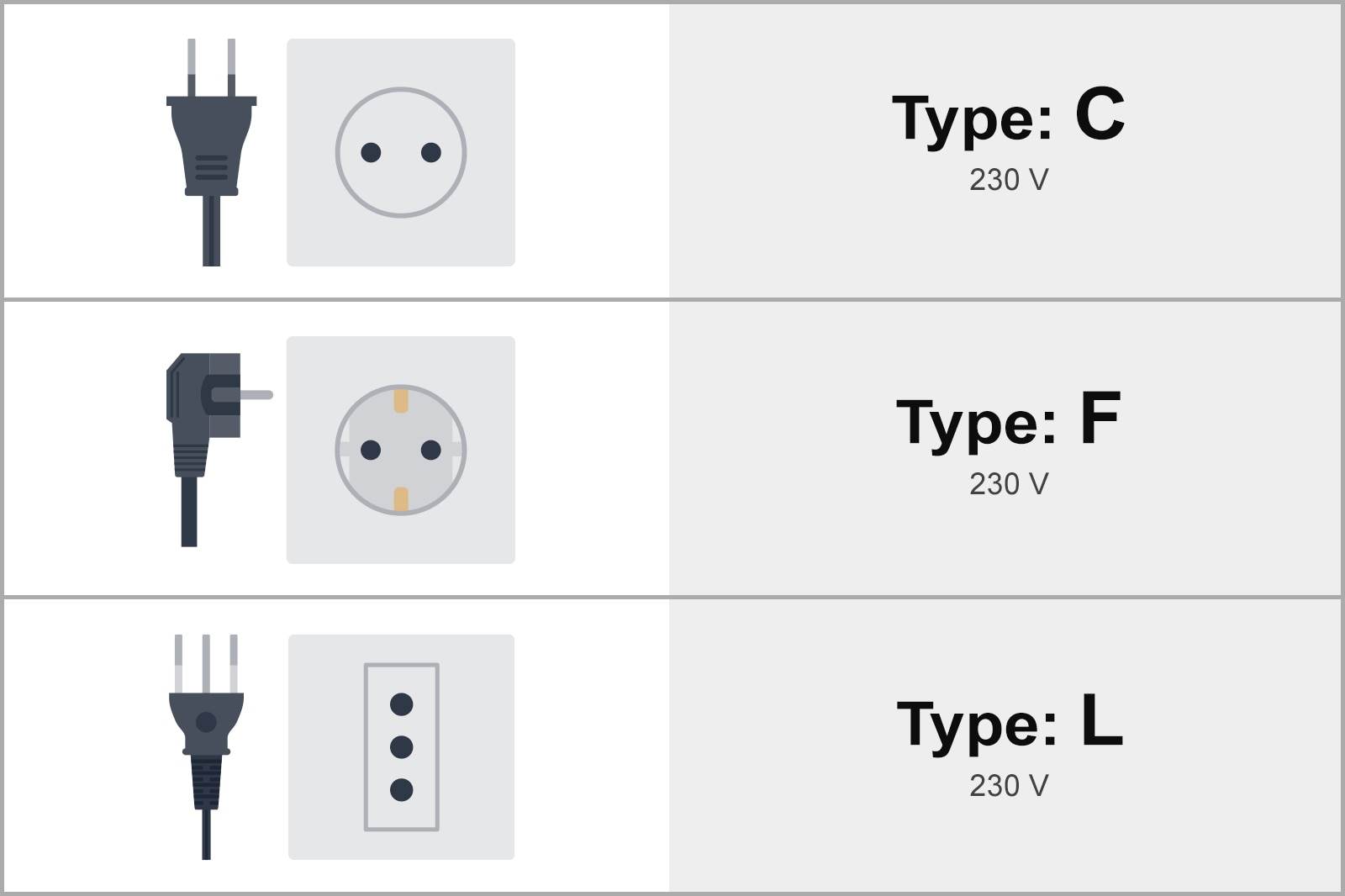 Primary language: Italian
Plug types: C, F and L
Electricity: 230 V
Currency: Euro (€)
International dialling code: +39 055
Emergency telephone number: 112
3
How to get to my hotel in Florence?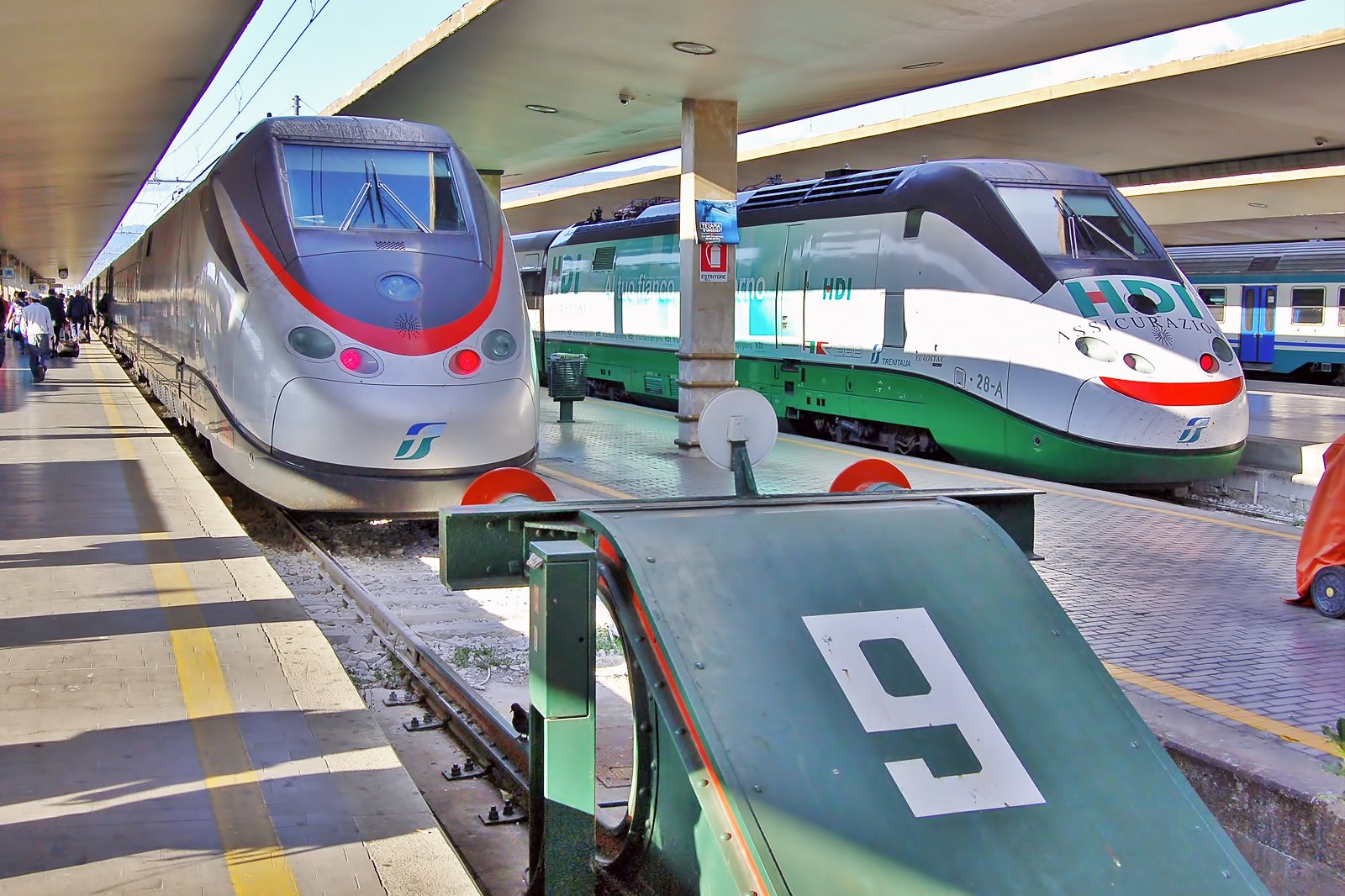 Florence-Peretola Airport
The Florence-Peretola Airport, also called Amerigo Vespucci Airport, sits 6 km northwest of the city centre. The airport hosts 2 terminal buildings, 1 for departures and 1 for arrivals. They both feature a good choice of dining and shopping options as well as facilities such as banking and currency exchange services. There are several transfer options to reach central Florence:
A taxi to the city centre takes around 15 minutes. The taxi rank can be found in front of the arrivals hall.
The bus shuttle takes around 20 minutes. The bus station sits in front of the arrivals hall. It's the cheapest way to get to central Florence.
Car rental agencies can be found on Via Del Palagio degli Spini, a few hundred metres from the airport. You can get there with a free shuttle bus that departs in front of the arrivals hall.
Florence Santa Maria Novella Railway Station
Florence Santa Maria Novella is the primary railway station in Florence. It's one of the busiest train stations in Tuscany and a splendid example of early 20th-century Italian architecture. Located in the city centre, a stroll away from many city landmarks, it hosts facilities that include dining and shopping options and ATM machines. From here, you can get anywhere in Florence by bus or taxi.
photo by Bahnfrend (CC BY-SA 3.0) modified
4
How to get around Florence?
Travel tips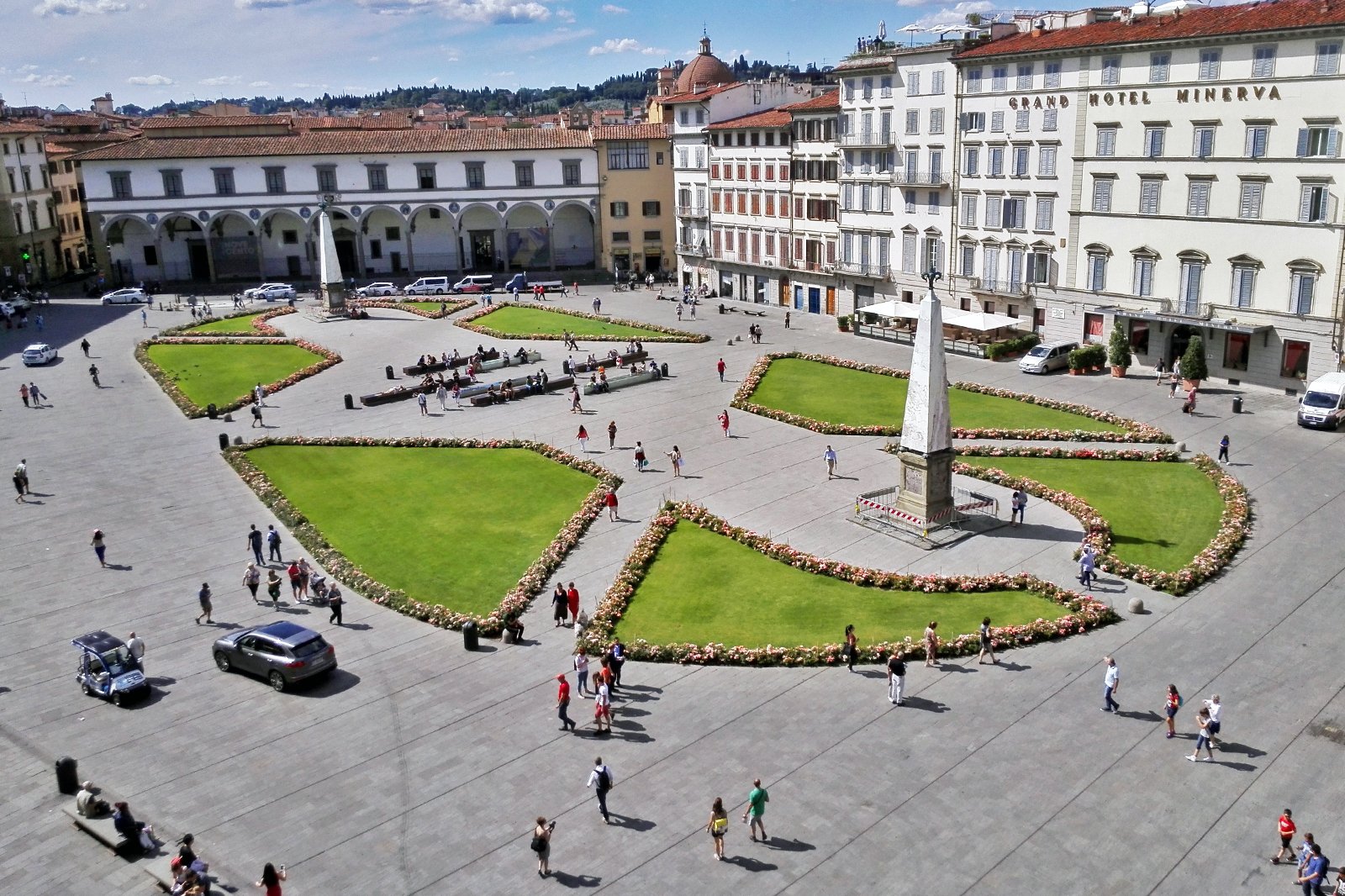 The most pleasant way to explore Florence is on foot. The city centre is rather compact and hosts historical landmarks and attractions such as the Cathedral of Santa Maria del Fiore, the Ponte Vecchio and the Piazza del Duomo within walking distance of each other. Downtown Florence is also home to a good choice of dining and shopping options.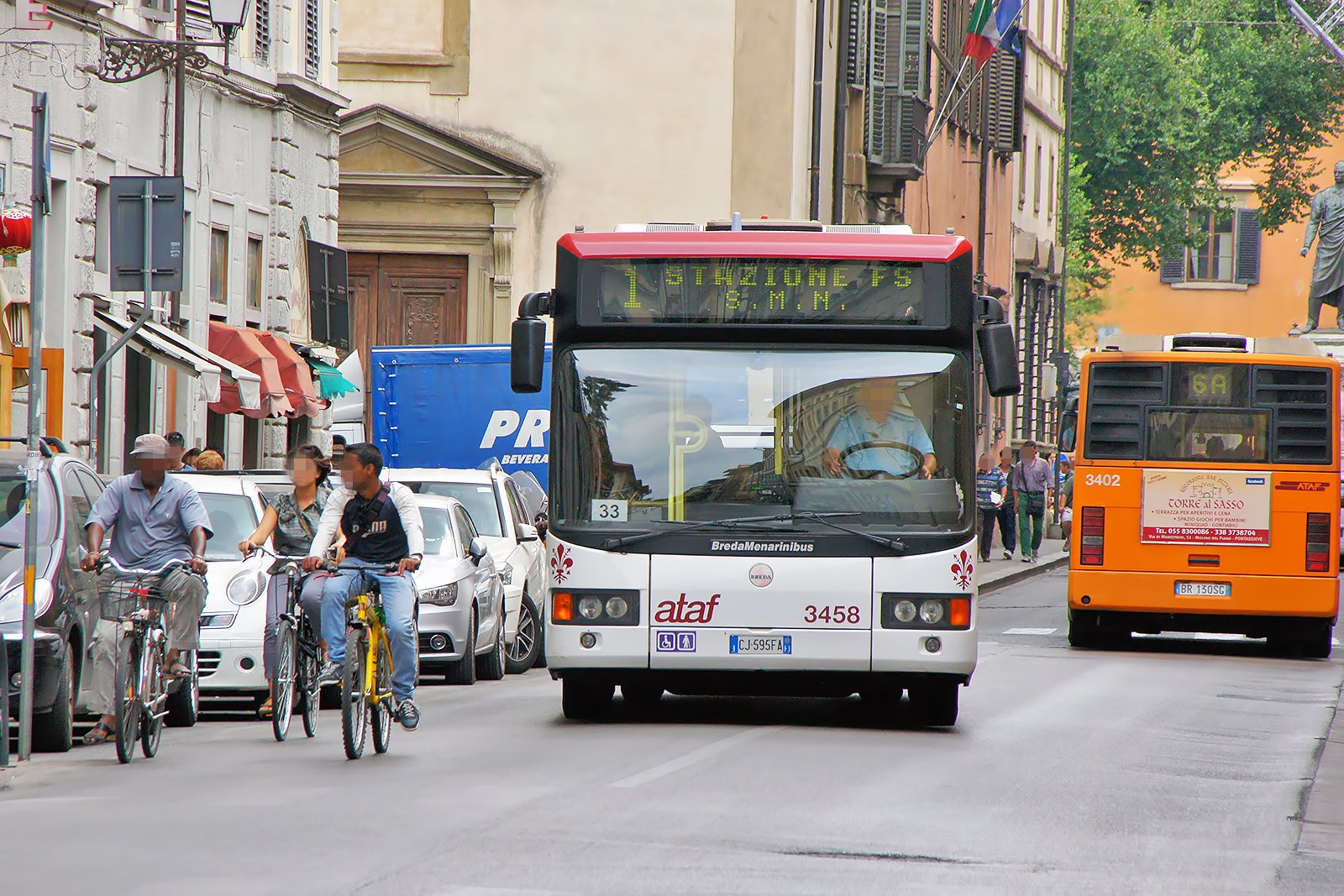 For longer journeys, the public transport services are as efficient as they're affordable. The bus and tram networks throughout the city are run by the ATAF (Azienda Trasporti Area Fiorentina – Florence area transport company).
A single ticket is valid for 90 minutes.
Tickets can be purchased in ticket machines at bus stops, newsstands, tobacconists and shops featuring the ATAF logo.
Do not forget to validate your ticket as soon as you get on the bus/tram, otherwise you may get fined.
If you want to make the most of Florence, you should purchase a Firenzecard+. Valid for 72 hours upon activation, it gives you access to over 70 museums and attractions, discounts in some restaurants and shops, and unlimited use of public transport.
photo by Chris Sampson (CC BY 2.0) modified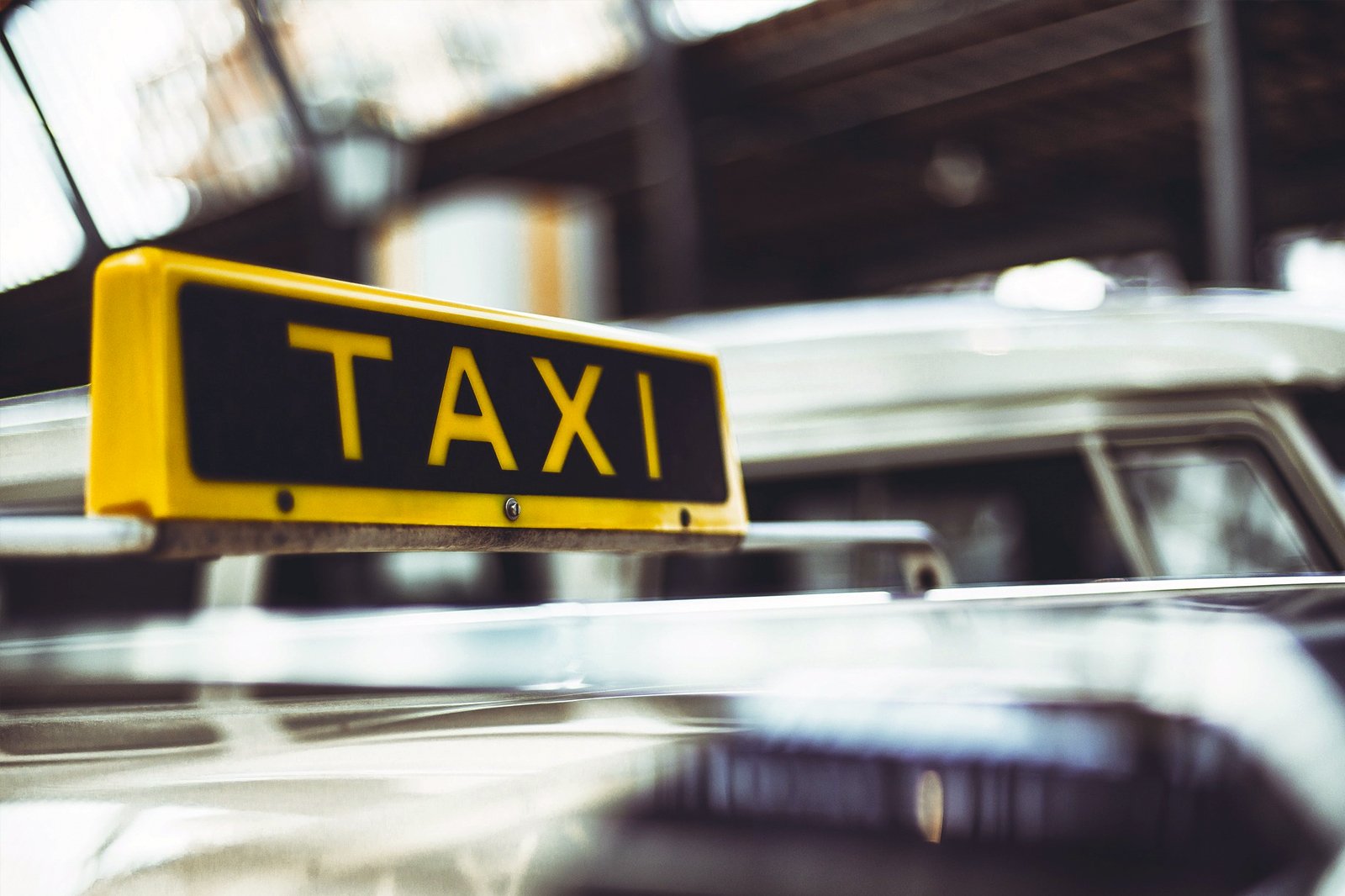 It's not common practice hail a cab on the street in Florence.
Over 20 taxi ranks can be found across the city, mainly at the train station and near the city landmarks.
You can also call any of the following numbers to request a taxi: +39 055 4242, +39 055 4390, +39 055 4798 or +39 055 4499
Taxi rates are more expensive at night.
Payment of the fare by credit card is usually possible but it's better to ask the driver before you get in.
Always check that the metre is on.
MyTaxi, Talixo and other local taxi apps can be used to hail a taxi in Florence.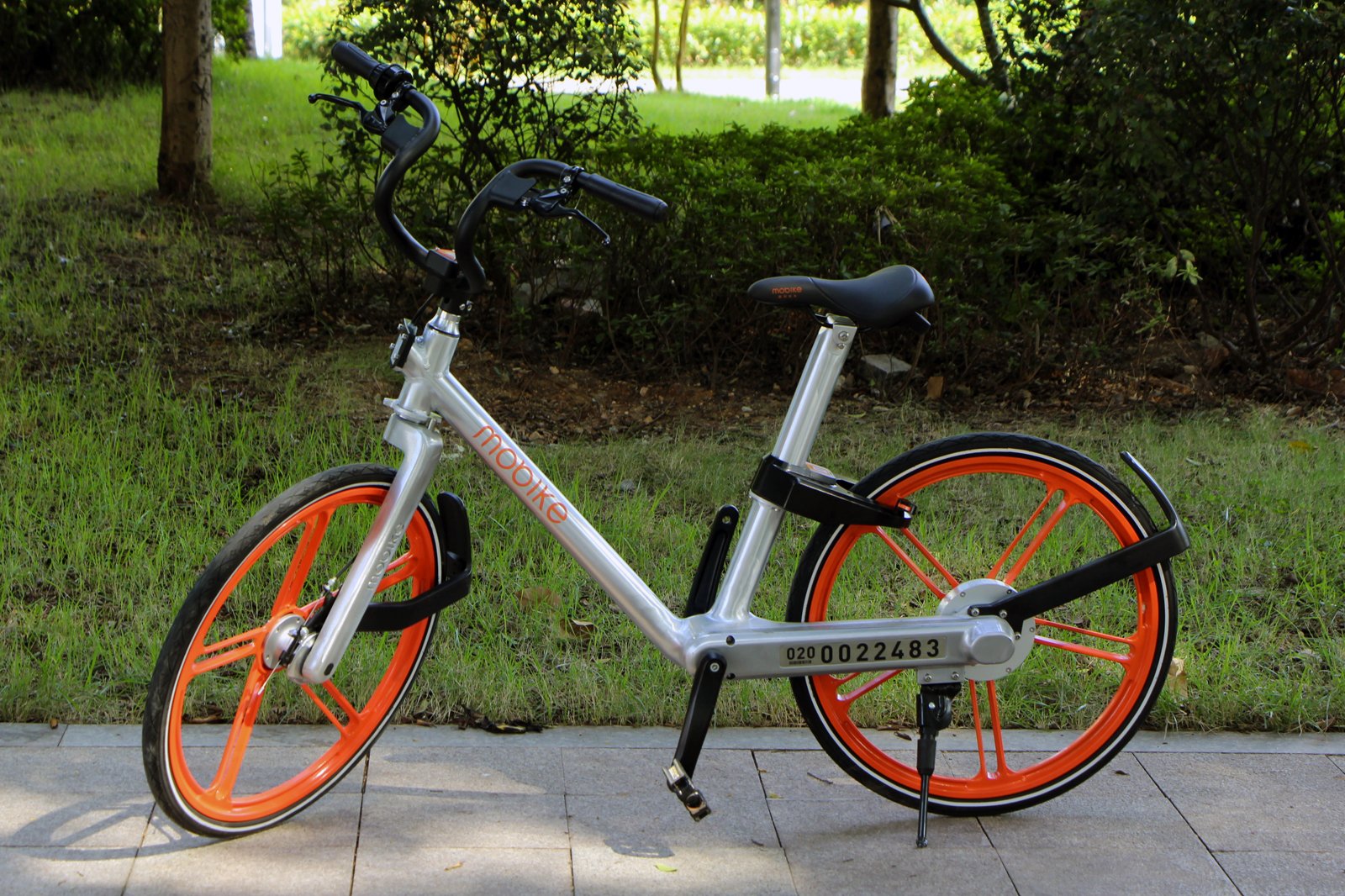 Florence features a bike sharing scheme run by Mobike. It offers a cool way to explore the city on clear days. It's a dockless bike sharing scheme, yet it's best to take and leave the bike in 1 of the over 50 designated areas at hand. All you need to do is to download the free app in your mobile phone.
photo by Nissangeniss (CC BY-SA 4.0) modified
8
What are the main annual events in Florence?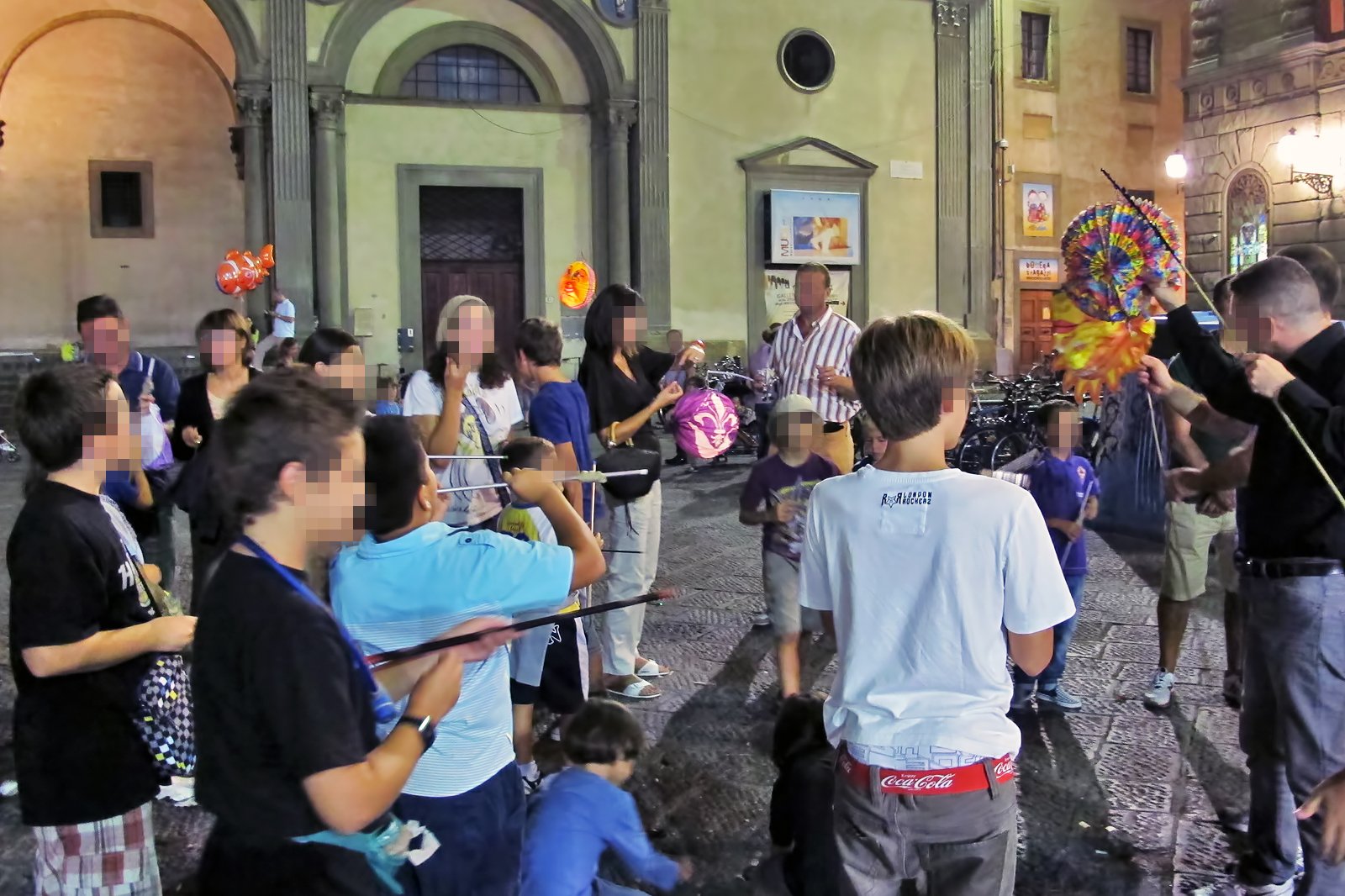 Calcio Storico
What: An ancient sports event – a precursor to football – that is played in Renaissance costumes.
When: June
Where: Piazza Santa Croce
Estate al Bargello
What: A celebration of music, theatre and dance, from classical to more contemporary styles
When: 5 weeks between June-July
Where: Bargello Museum
Festival of the Lanterns
What: Festa della Rificolona is a traditional celebration that includes a parade of lanterns and a large fairground.
When: September
Where: The Basilica della Santissima Annunziata
Back to top