10 Best Things to Do for Couples in Bologna
What to Do on a Romantic Trip to Bologna?
Bologna offers plenty for couples and romantics, and we've picked out some great ideas among Bologna's most romantic places. Some are truly special while others are relatively easy and simple, but no less memorable. For example, you can take to the skies in a hot air balloon and enjoy a gentle soar above the beautiful Emilia-Romagna countryside, or go for romantic walks through atmospheric piazzas.
After all the sightseeing, settle in for a candlelit dinner in a tucked-away corner of town. These best things to do for couples in Bologna can show you the ways to find love in the air in this charming city.
1
Ride a hot air balloon over Emilia-Romagna
Feel like you're on top of the world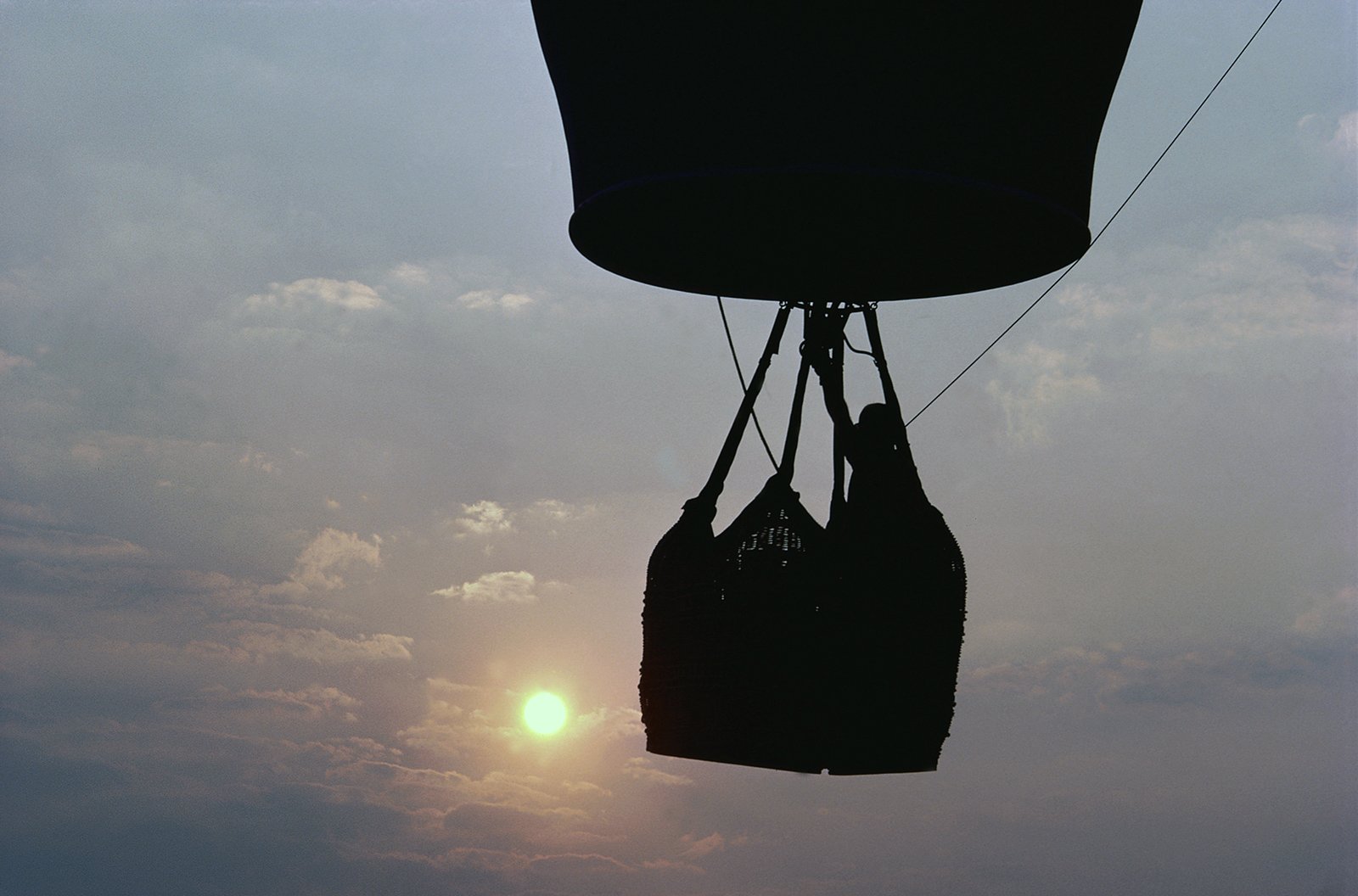 Enjoy the sensation of floating over the beautiful landscapes and countryside of the Emilia-Romagna region on a hot air balloon ride. Ferrara, a town in northern Italy that's around a 50-minute drive north from Bologna, regular hosts one of Europe's largest hot air balloon festivals. However, balloon rides are also available for private tours. Sharing panoramas over the region, with its castles and vineyards, from half a kilometre up can be truly magical.
Location: Via Riccardo Bacchelli, 44100 Ferrara, Italy
Open: Monday–Friday from 7 am to 5.30 pm (flight times vary following weather conditions)
2
Piazza Maggiore
Exchange love messages at the whispering walls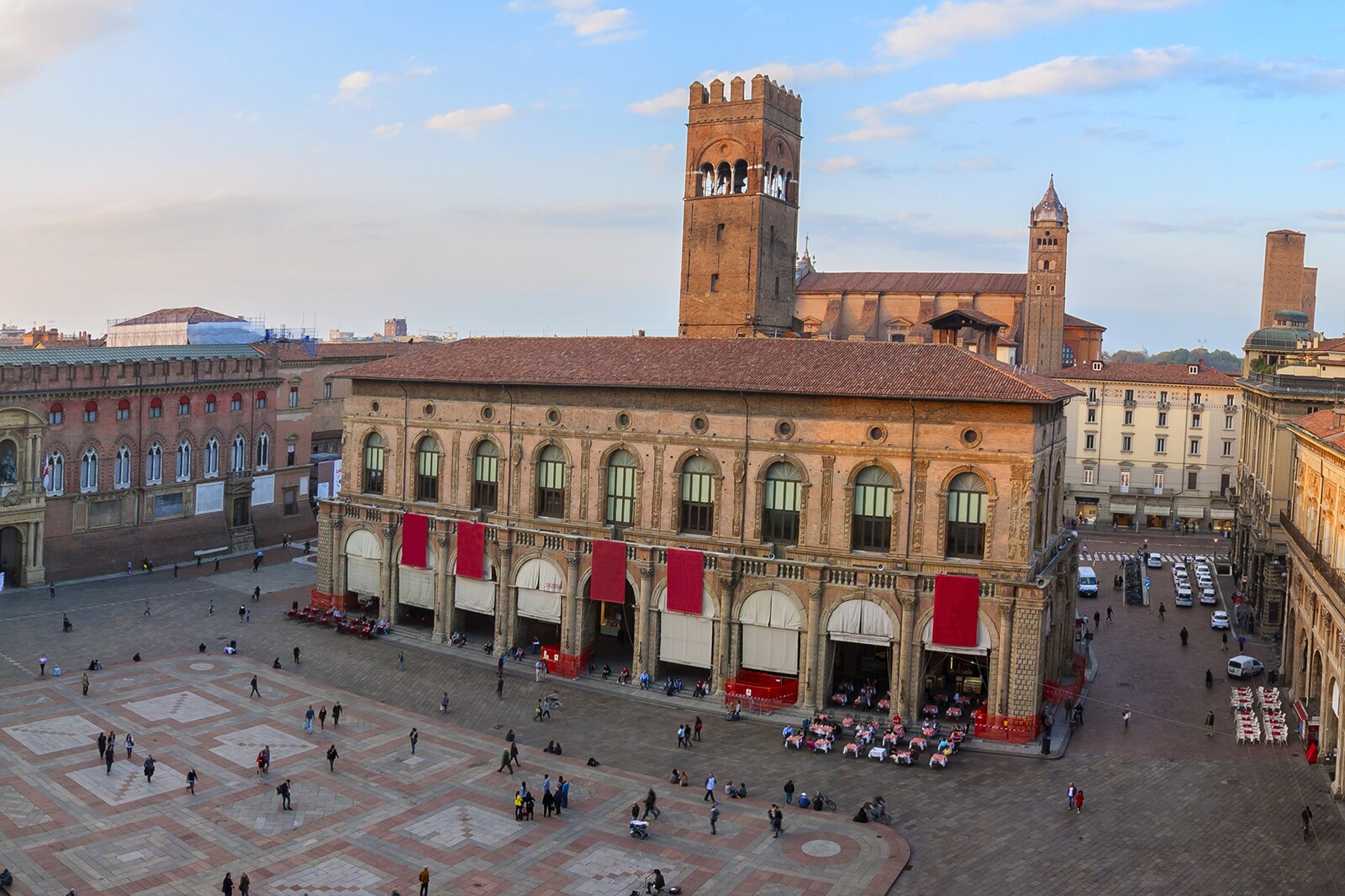 Couples
Budget
Unusual
History
Photo
The town square of Piazza Maggiore can serve as a romantic place with its immersive view. Some of Bologna's major historical landmarks are within easy reach around the piazza. The majestic San Petronio Basilica, the Palazzo dei Banchi, and the Fountain of Neptune with the adjacent Salaborsa Library are all nearby. For some fun, make your way to the so-called "whispering walls". Upon entering the Palazzo del Podestà, stop at either of the four corners. Go to one corner and you can whisper love messages which your partner will hear at the opposite corner.
Location: Piazza Maggiore, Bologna, Italy
3
Bologna's Two Towers
The kissing towers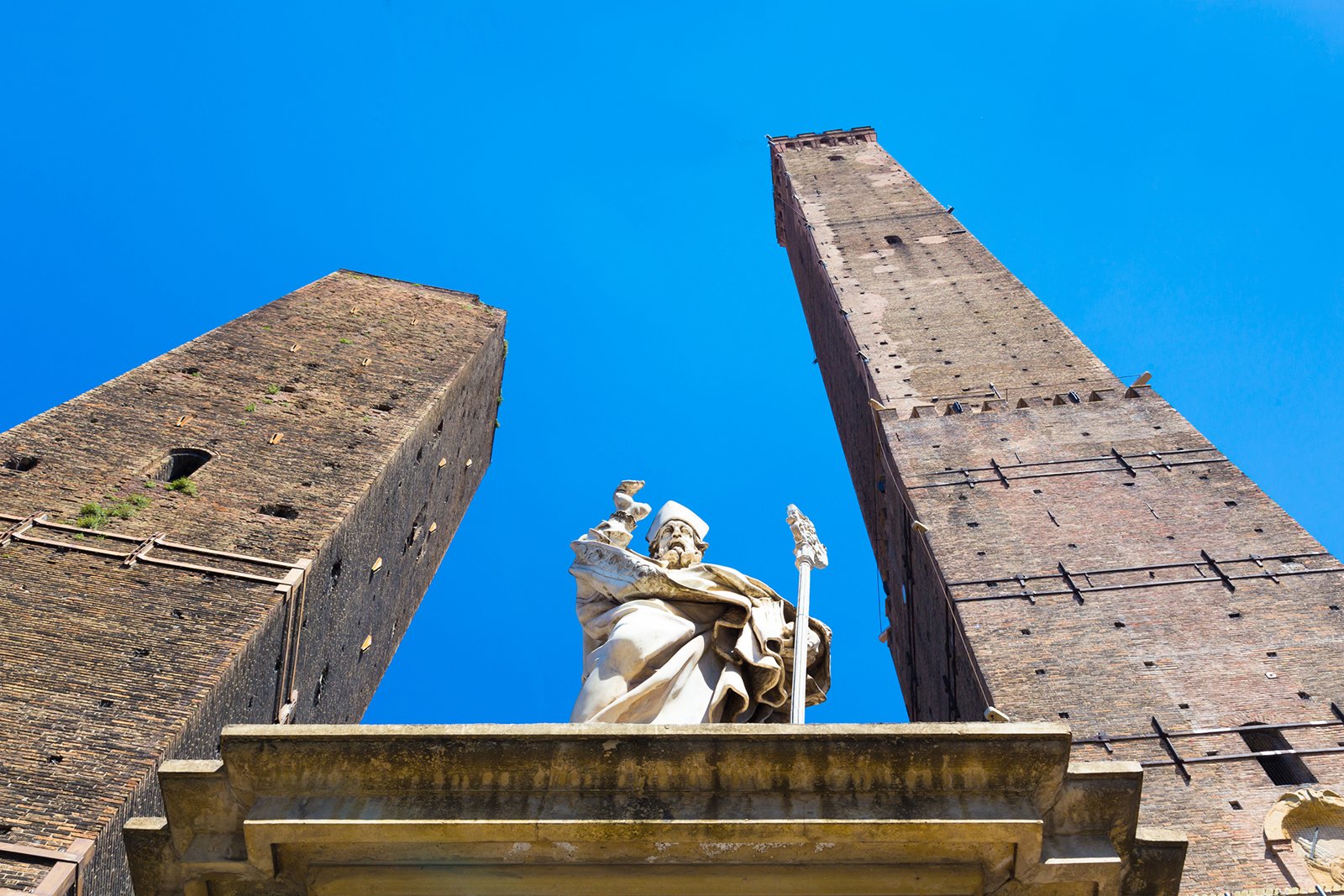 Couples
Budget
History
Photo
Bologna's two towers, the Due Torri, form the town's symbol. They're also known as the "kissing towers" and a symbol of lasting love for many romantics, having stood close to each other through the tests of time. Torre degli Garisenda slightly leaned towards Torre degli Asinelli in the past and was shortened. Now, you can climb up the tallest, the Asinelli, for panoramic views over the Bologna cityscape. Another romantic backstory involves the towers as having been built by a poor young man, answering to a challenge he was set after he asked for the hand of a nobleman's daughter.
Location: Via dell'Indipendenza, 1, Bologna, Italy
Open: Daily from 9.30 am to 5.45 pm
4
Basilica di San Petronio
Massive Gothic basilica with beautiful frescoes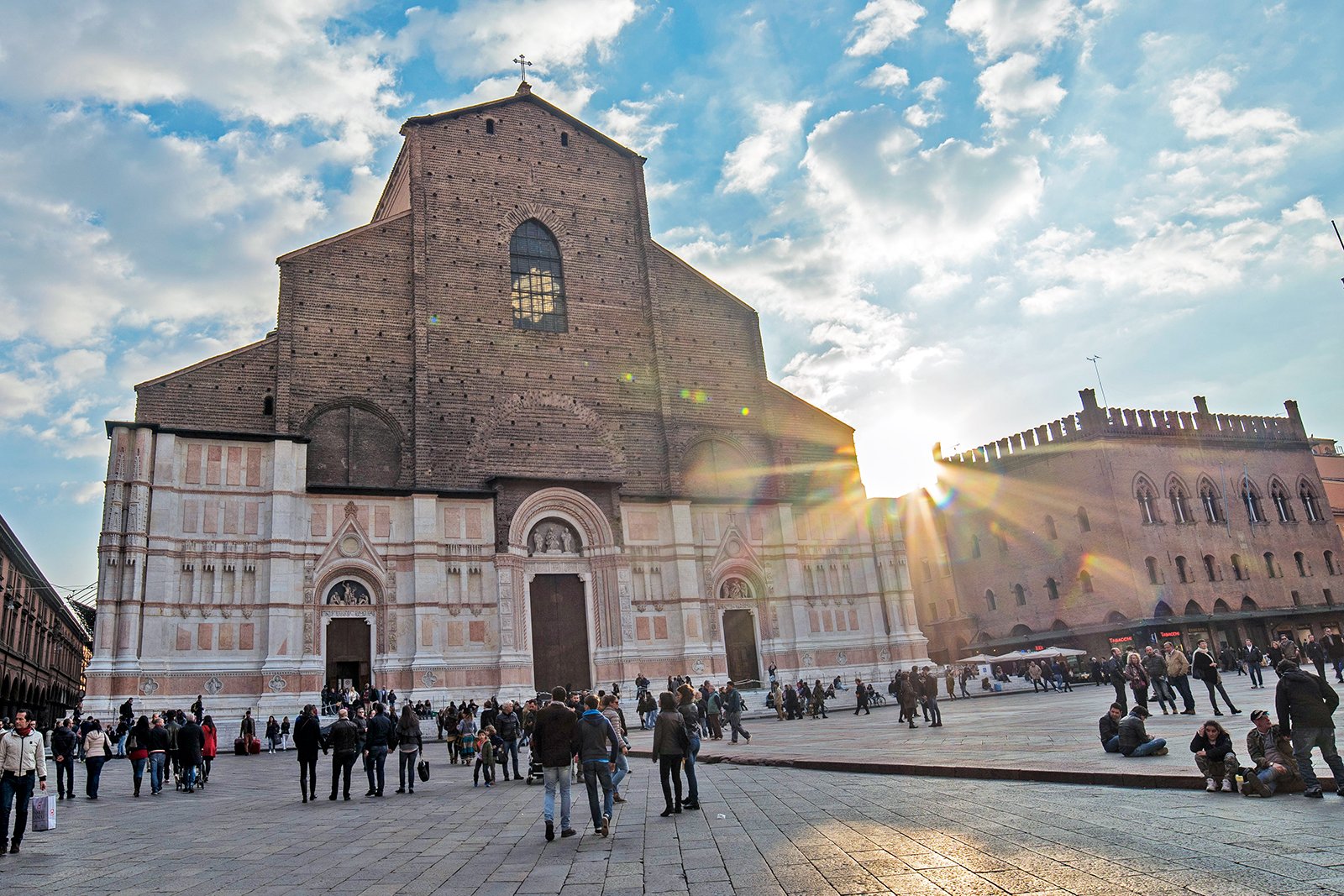 After enjoying a romantic walk in the Piazza Maggiore, you can head down to this imposing 17th-century Gothic basilica on the square's southern border. The Basilica di San Petronio is unmissable, with its impressive marble façade which looks as though it was half-finished from the bottom up. Step inside and you can admire the beautifully frescoed walls with high ceilings and colourful stained-glass windows. Find the 67-metre-long meridian line etched into the basilica's marble floor, which is attributed to the famous Italian astronomer Giovanni Domenico Cassini.
Location: Piazza Galvani, 5, Bologna, Italy
Open: Daily from 7.45 am to 6.30 pm
Phone: +39 346 576 8400
5
Portico di San Luca
Beautiful covered walks up Bologna's scenic hill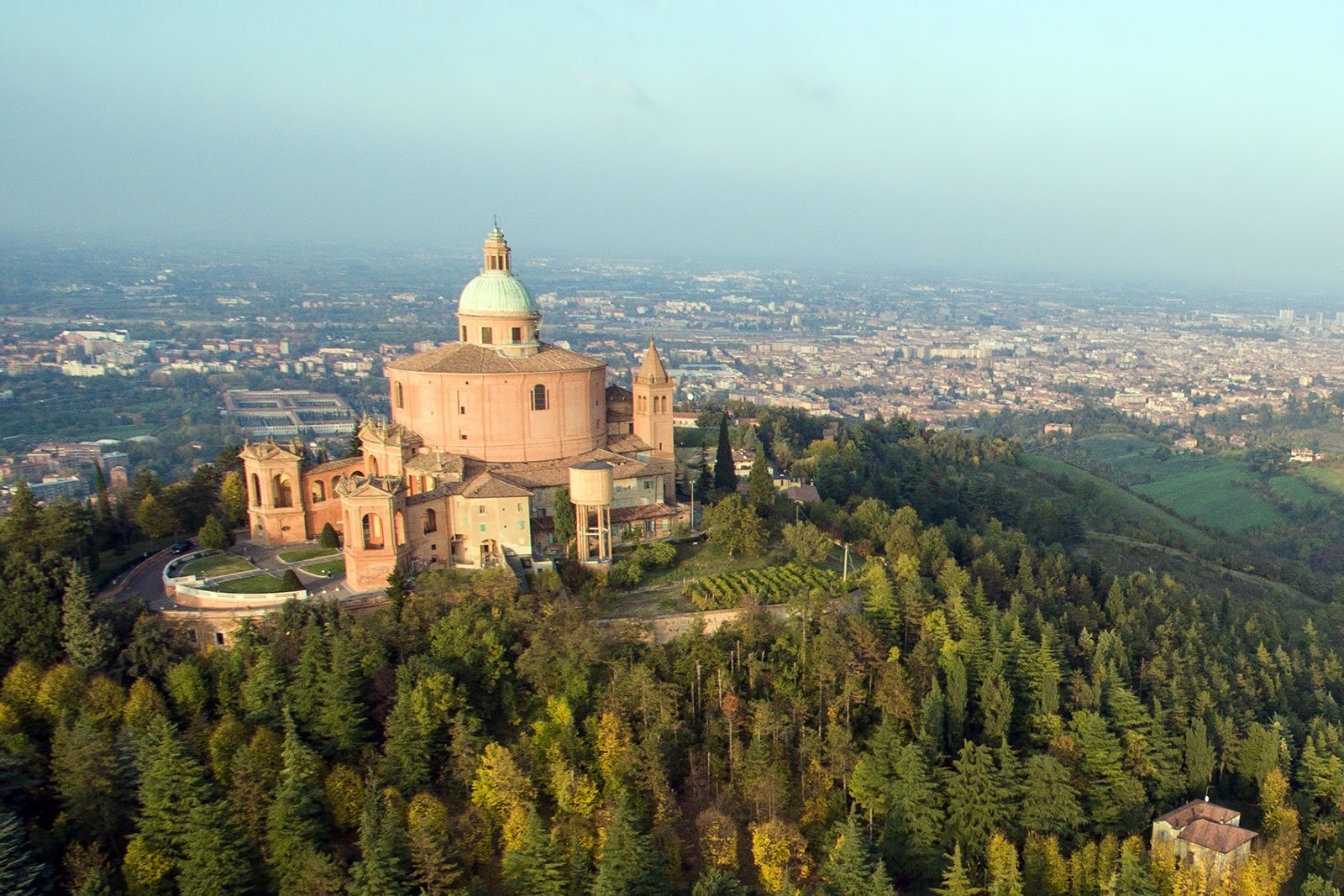 Some unsubstantiated superstitions say that unmarried couples better not do this route for the fear of eventual breakups. However, this scenic walk up to Bologna's hilltop San Luca monastery can be truly romantic. Portico di San Luca is an amazing covered portico that ascends very gently uphill, though it can seem never-ending. Even in the summer, you have ample shade, and higher up, you'll enjoy the prized view combining architecture that have stood the tests of time and sweeping natural landscapes.
Location: Via di San Luca, 40135 Bologna, Italy
6
Discover medieval villages near Bologna
Quaint neighbourhoods of Emilia-Romagna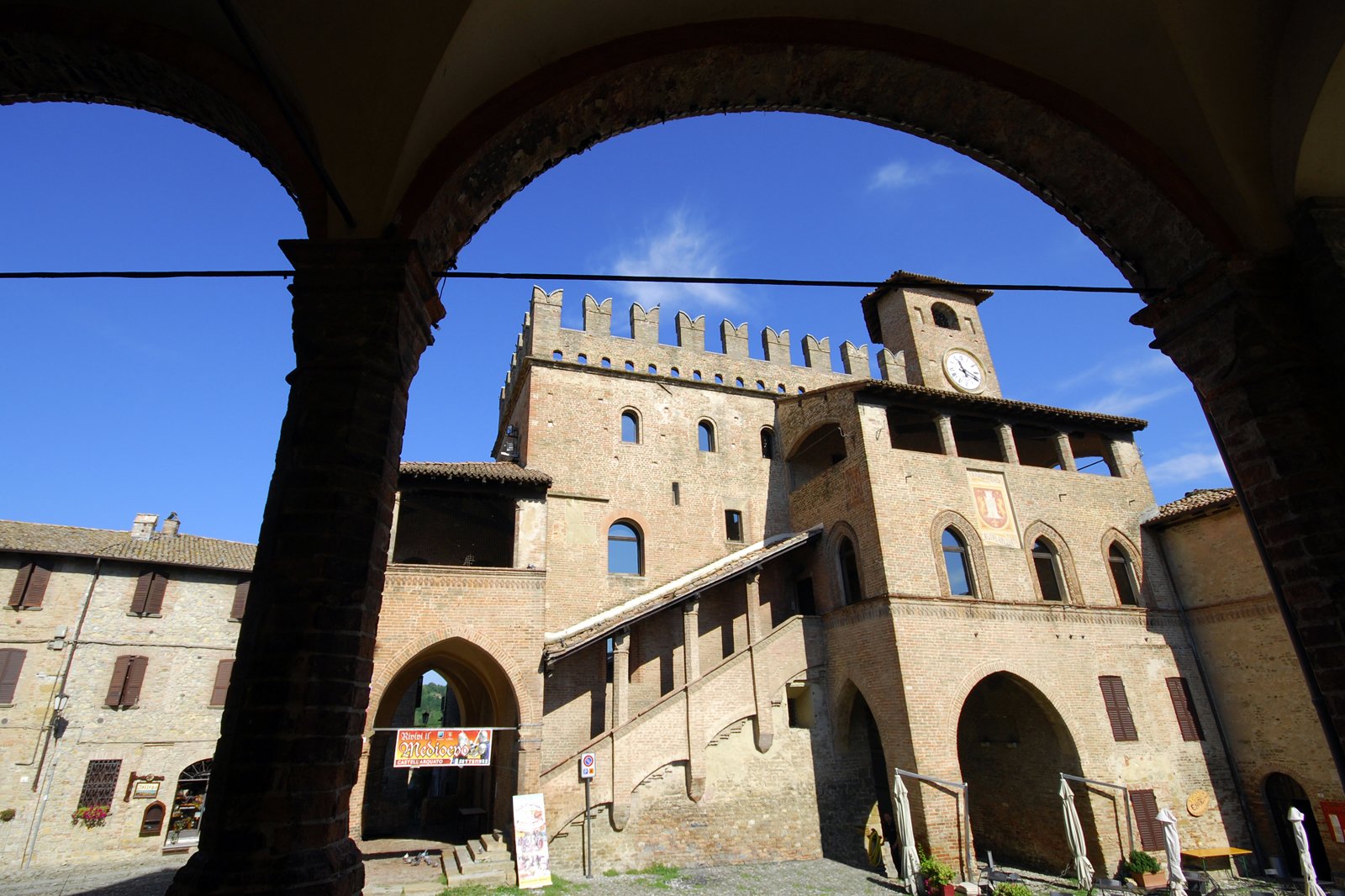 Couples
Budget
History
Photo
Charming small towns and romantic medieval villages are waiting to be discovered by couples visiting Bologna. From the city, you can head up to Dozza, one of the countryside's prettiest villages with a magnificent castle. Another is Castell'Arquato, where you can feel like medieval monarchs as you walk through old streets that lead to the majestic castles and bell towers. Around an hour's drive southeast of Bologna takes you to San Leo, with its scenic clifftop fort from where you can take in beautiful panoramas of the Marecchia valley.
photo by Massimo Telò (CC BY-SA 3.0) modified
7
Piazza Santo Stefano
Evocative evening walks through a subtly-lit piazza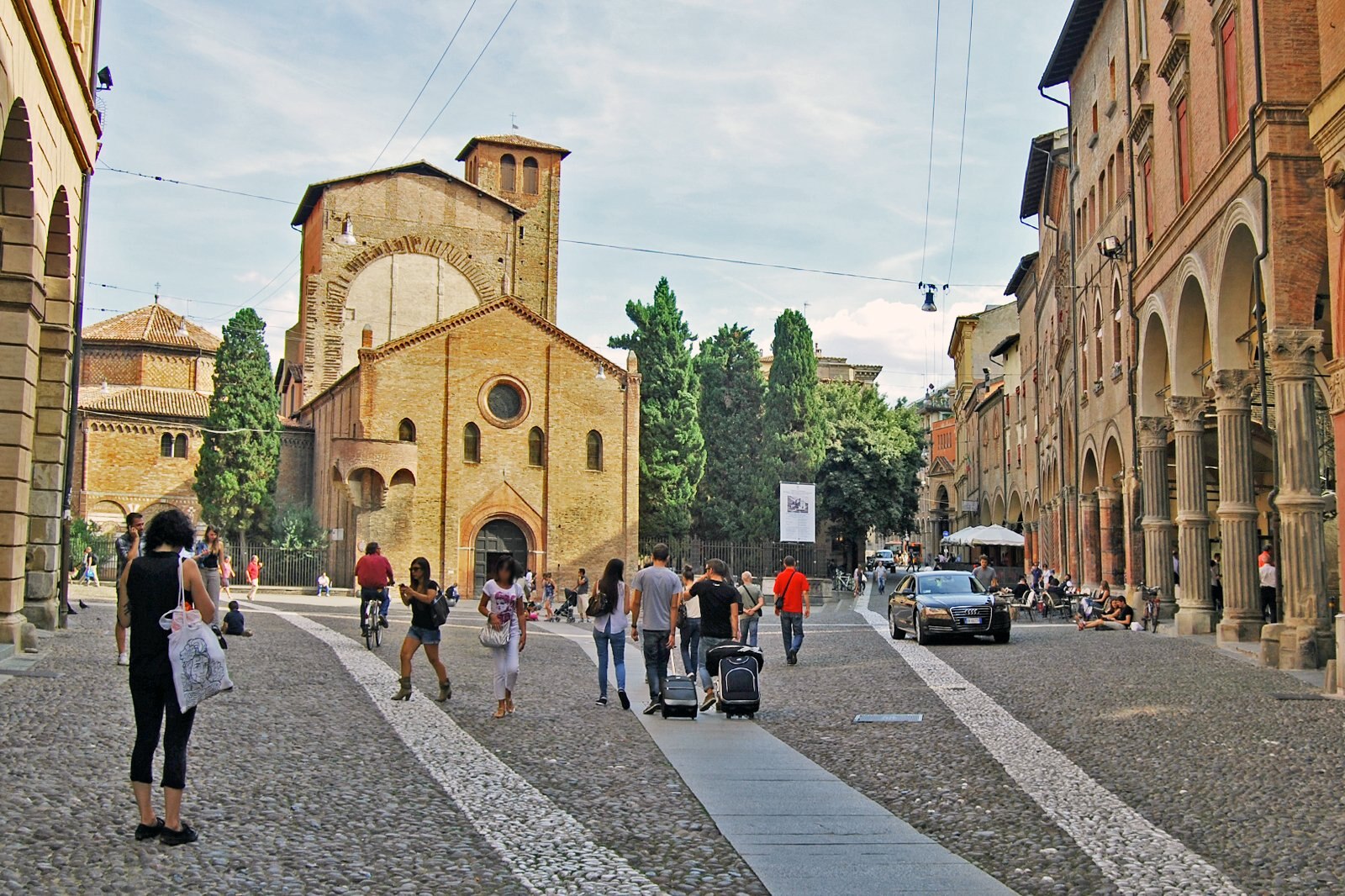 While Bologna's main square of Piazza Maggiore offers impressive views by day, as a couple you can enjoy romantic walks at dusk in the city's smaller public space, Piazza Santo Stefano. It takes on an atmospheric vibe with its subtly-lit colonnades, the Complex of the Seven Churches and several medieval buildings along the way. In between your strolls, you should pause at any of the porticoes and to take in the views.
Location: Via Santo Stefano, 40125 Bologna, Italy
photo by Nicolas Vadilonga (CC BY-SA 3.0) modified
8
Watch art films at the Rialto Studio
An intimate movie theatre near downtown Bologna
This majestic building on the Via Rialto houses a cinema which usually screens romantic indie and arthouse movies, besides the usual Hollywood blockbusters. It could be a great idea for an evening for old-fashioned romantics. Be warned that most of the movies on the Rialto Studio's showtime schedules tend to be dubbed in Italian, though.
Location: Via Rialto, 19, 40126 Bologna, Italy
Open: Daily from 4 pm to 12 am
Phone: +39 051 227 926
9
Enjoy a candlelit dinner at Al Sangiovese
For secluded and intimate fine dining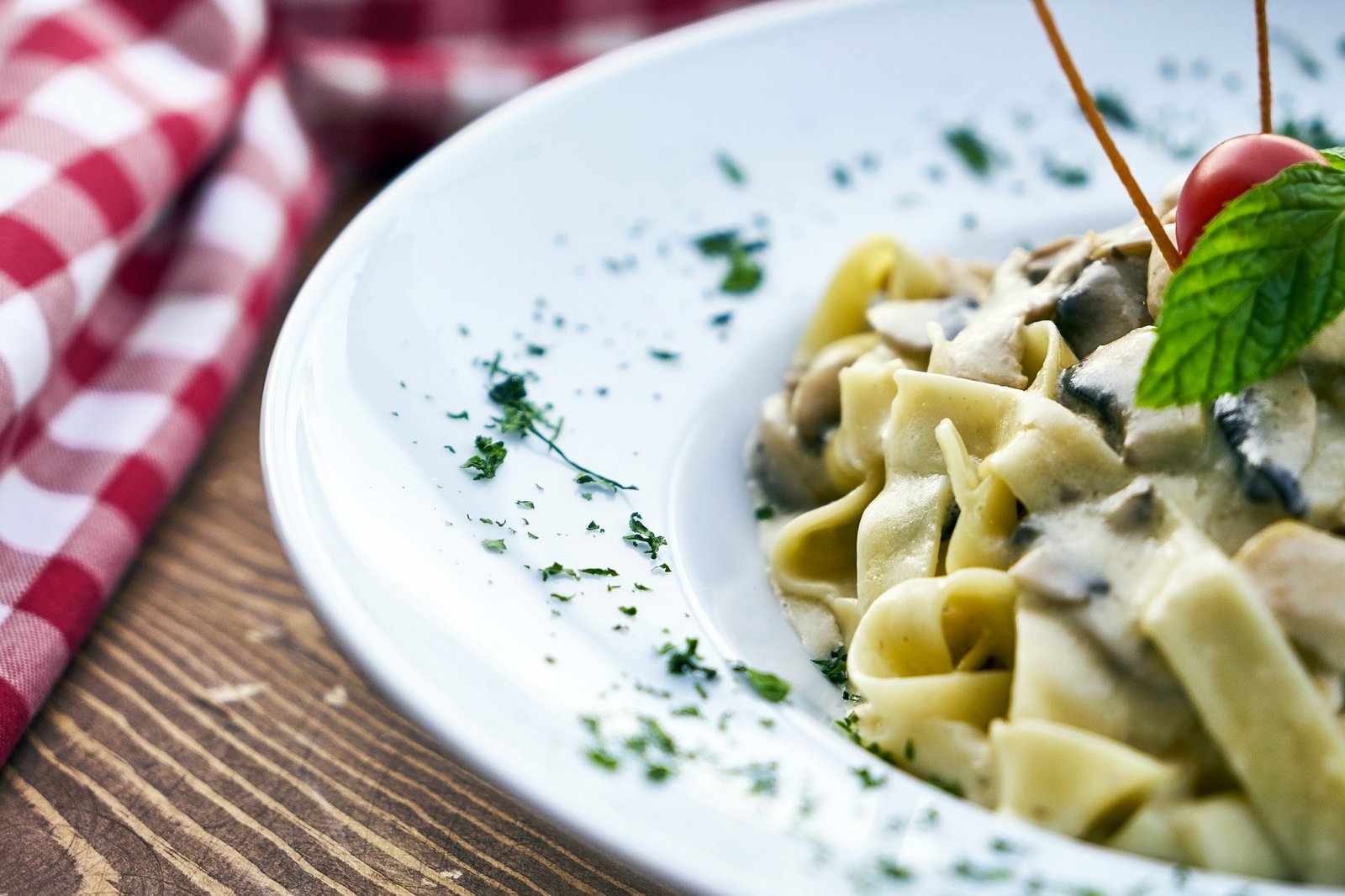 Named after the specific grape that makes up the coveted Tuscan Chianti wines, this fine restaurant on Vicolo del Falcone is among the top spots for romantic dining. The restaurant is family-run and tucked away in a quieter side of town. The interiors are charming, with a not-so-big dining room, and adorned with old-fashioned dark wood furnishings. From the varied menu, you have selections of traditional Bolognese cuisines, such as red wine risotto and tagliatelle al ragù. Due to its intimate size and popularity, advanced bookings are recommended.
Location: Vicolo del Falcone, 2, 40124 Bologna, Italy
Open: Monday–Saturday from 12.15 pm to 2.30 pm and from 7.15 pm to 10.15 pm (closed on Sundays)
Phone: +39 051 583057
10
Watch an opera at Teatro Comunale
Splendid interiors with impressive acoustics
You can reach this classical opera house northeast from Piazza Maggiore along Via Rizzoli. Inside the auditorium, you'll find fantastic interiors beautifully adorned in classical drapery, with a great chandelier hanging from its ceiling. On stage, classical symphonies and operas range from interpretations of Leonard Bernstein's musical West Side Story, to Swan Lake and choirs featuring singers from Bologna's Municipal Theater Opera School. After the show, you can hang out on the terrace overlooking Piazza Giuseppe Verdi and share some intimate evening vibes.
Location: Largo Respighi, 1, Bologna, Italy
Open: Performances usually start around 8 pm
Phone: +39 051 529019
photo by Lorenzo Gaudenzi (CC BY-SA 4.0) modified
Back to top