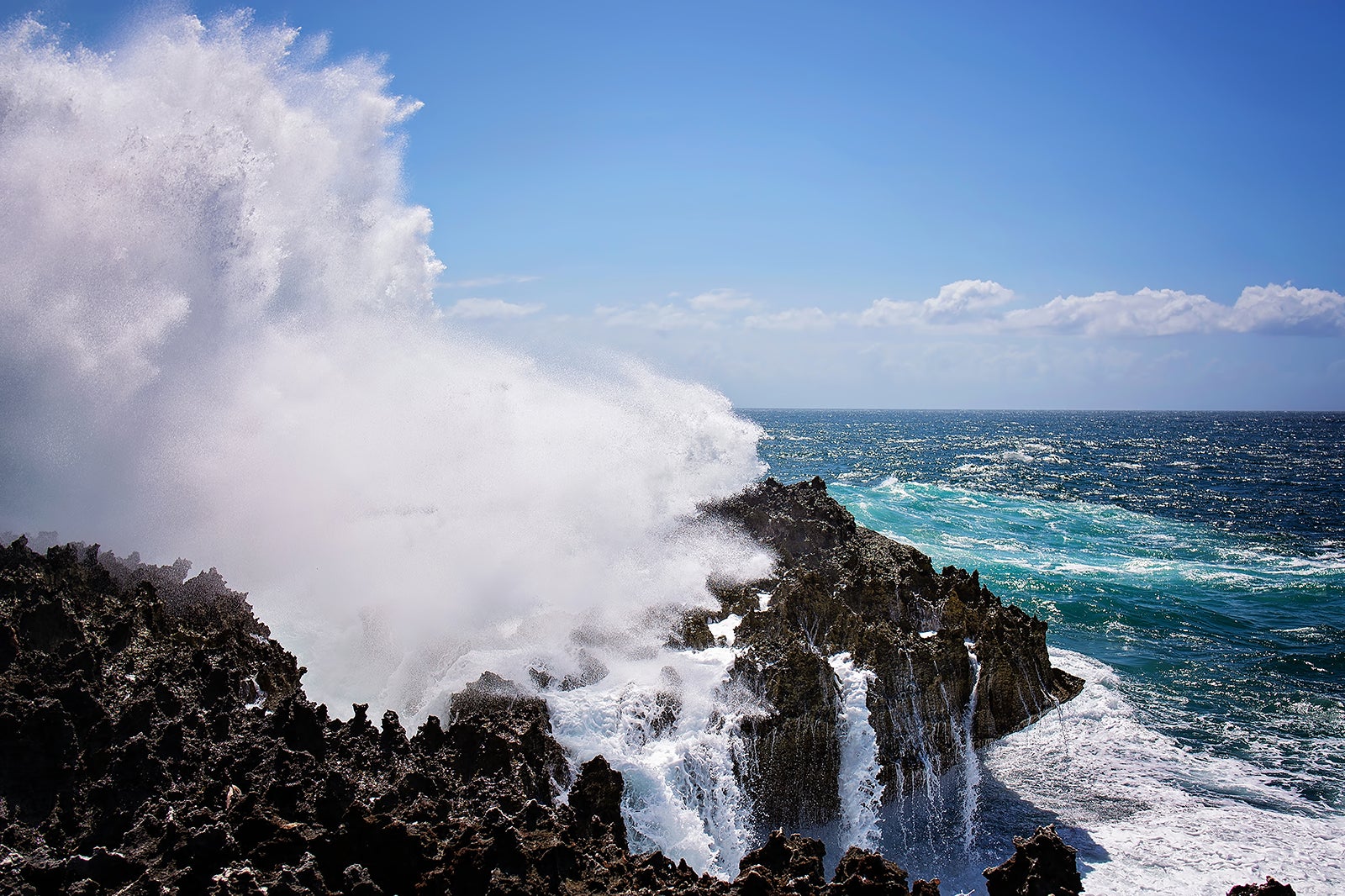 The Water Blow site in Nusa Dua lets you see large waves from the Indian Ocean constantly crashing against jagged limestone edges. It's located in the southern peninsula of Bali, and has a wooden observation deck built with benches where you can take a seat and wait for each wave.
Water Blow Site in Nusa Dua - one of the highlights of 15 Best Things to Do in Nusa Dua (Read all about Bali here)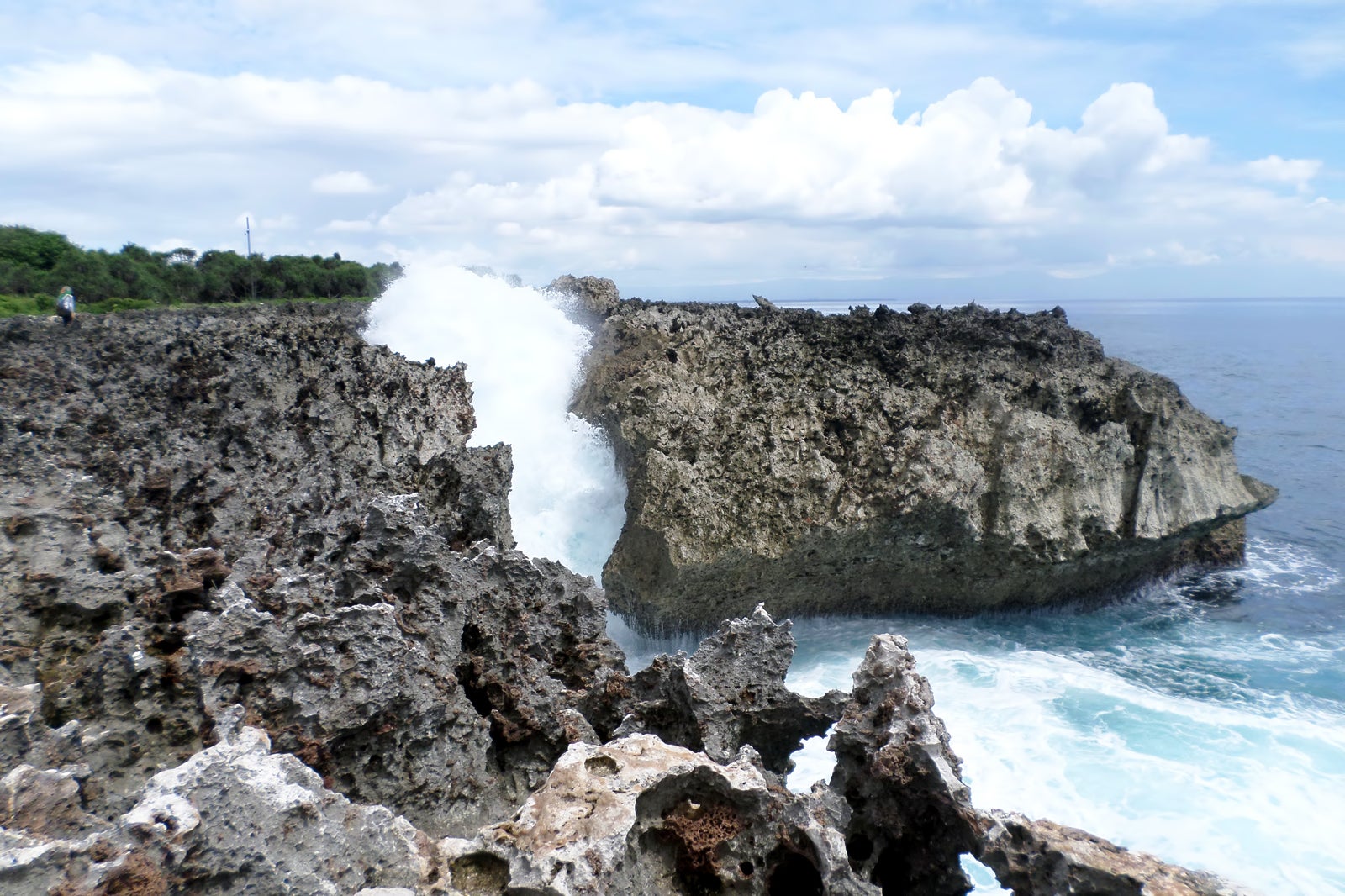 What to see at Water Blow site
The site is marked by a stone arch that reads "Water Blow" and a slab with inscriptions like "Strong Currents", "Sudden Drop Off", "Dangerous Shorebreak", "Slippery Rocks", "High Surf" and "Sharp Coral". Once you reach the observation deck, you can enjoy the sweeping views of the Water Blow site.
The best time to see the surge of water (sometimes reaching up to 30 metres high) is in July or August, when the tide is high. Note that the large surges can be dangerous, and there are no lifeguards around.
While it makes for a pleasant spot for photography, be sure to protect your camera gear from the unpredictable splashes and sprays. The chances of getting completely drenched at the Water Blow site are very high. Visiting the Water Blow site in Nusa Dua is free of charge.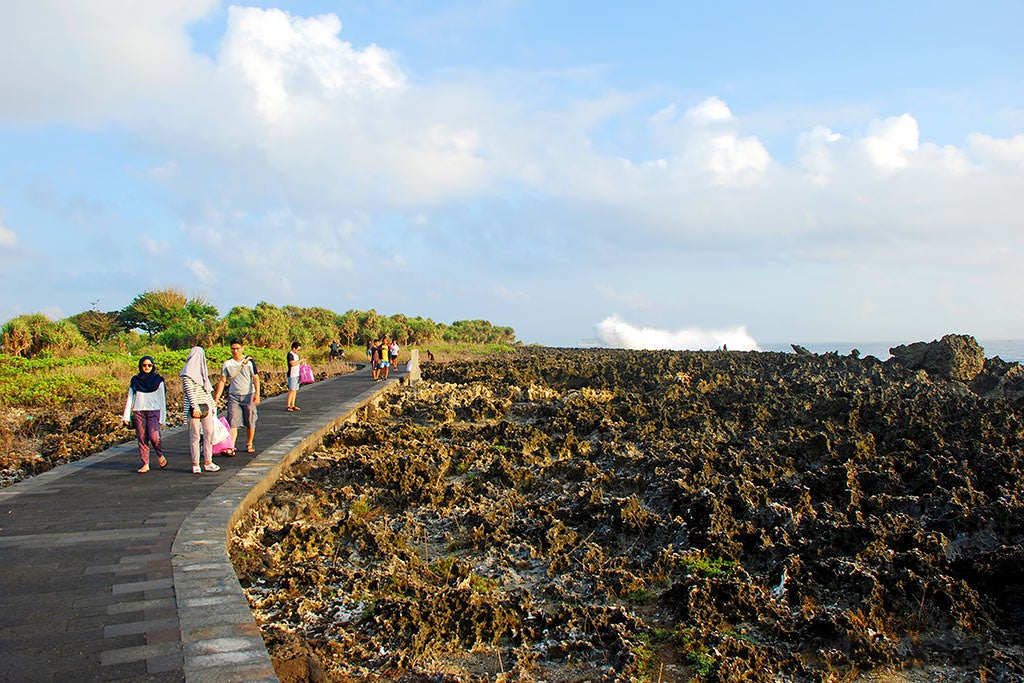 Water Blow Site in Nusa Dua
Location: Benoa, South Kuta, Badung, Bali 80363, Indonesia
Back to top