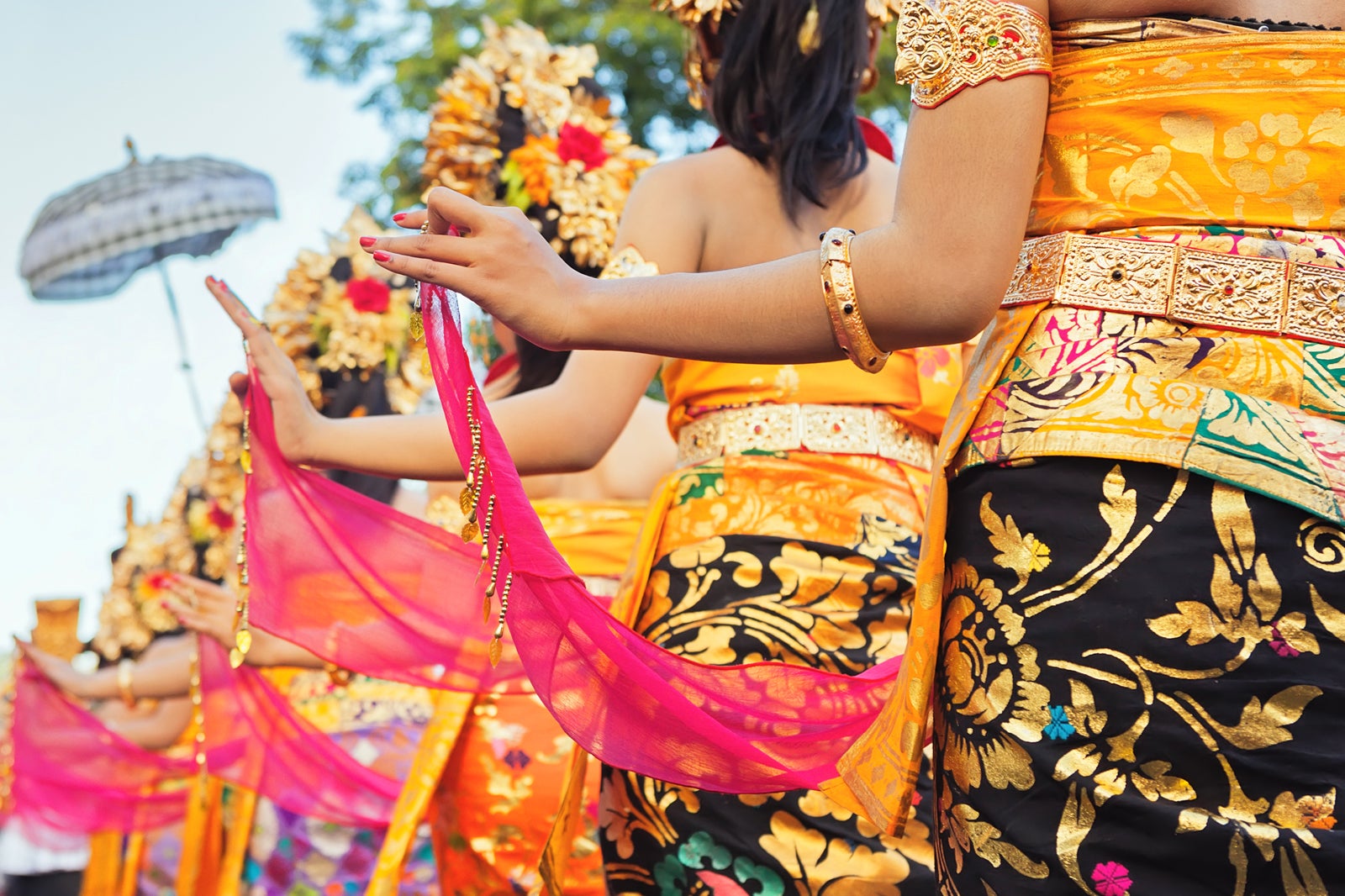 Taman Nusa Cultural Park offers an inspiring and educational day out for the whole family throughout its 15-hectare site in Gianyar. The park's vast grounds are filled with enclosed and open-air displays of Indonesian heritage, which consist of a collection of 60 authentic traditional houses in their recreated compound settings, together with a variety of exhibits from islands across the Indonesian archipelago.
Besides offering a broader sense of the nation's history, the park also provides fascinating glimpses into the ways of life of the many disparate islands that make up Indonesia. You can find Taman Nusa Cultural Park in Sidan village in Gianyar, about 45 minutes' drive east from the main Ubud area or an hour from Denpasar.
Taman Nusa Cultural Park in Bali - one of the highlights of 31 Best Things to Do in Ubud (Read all about Bali here)
Taman Nusa Cultural Park features
Your journey at Taman Nusa Cultural Park starts at an introduction room called Pesona Indonesia, filled with photo prints and artefacts detailing the extraordinary diversity found on Indonesia's many islands. Nearby is an auditorium where Bali's famous Barong dance performances are held.
Next, a historical tour lets you explore Indonesia through the ages, from the Bronze Age to the kingdom eras as depicted by an impressive scaled-down replica of Borobudur Temple. After learning about the history of this sprawling region, head to the Cultural Village where you can explore a collection of traditional houses to get an insight into the day-to-day lives of local people through different periods.
Traditional houses at Taman Nusa
Some of the houses in the cultural park's collection are centuries old and were mostly rebuilt on site. After the Papuan honai houses, witness an Amarasi sculptor from Timor carefully beating his chisel for the finishing touches of an intricate wooden house ornament, or enter the traditional Lio house of Flores Island and learn some ancient techniques from an expert weaver.
Taman Nusa also has a traditional house collection from Sumba Island, with their high-rising roofs, and there's even a dedicated compound depicting Bali's own traditional home compound layout. Houses from the Minahasa highlands, Mamasa and Sulawesi are next, with live music performances from a 'kolintang' group on their wooden xylophones, making a great entertaining stop.
From Sumatera, Kalimantan and Java to Indonesia's remote east, you'll be astonished by the diversity of architectural features from each of the regions. Arriving at the intricately carved wooden house of Yogyakarta, you'll have the chance to don a traditional costume and have your photo taken (for an extra fee).
Packages at Taman Nusa Cultural Park
Taman Nusa offers different types of visitor packages, with the most complete experience available through its Royal Package, which covers a Barong show, costume photos, Indonesian lunch at the Royal Sidan Restaurant, the main site tour, a heritage textile museum, and hotel transfer services. A basic Explorer package skips the lunch, the Barong show and transport.
A visit to the Taman Nusa Cultural Park lets you experience all of Indonesia's cultural diversity in one fun-filled site. It also serves as a great addition to tour itineraries around the Ubud area. A single dedicated day trip to the park is well worth it due to a large number of exhibits in its collection.
Taman Nusa Cultural Park in Bali
Location: Jalan Taman Bali, Banjarangkan, Sidan, Gianyar, Bali 80582, Indonesia
Open: Daily from 9am to 5pm
Phone: +62 (0)361 952952
Back to top