Silayukti Temple is one of the most important historical sites at Padangbai in East Bali. This 11th-century Hindu temple sits on a headland just northeast of the main bay. Padangbai itself is better known as being home to the landmark ferry port for crossing over to the neighbouring island of Lombok.
A path leads you up a grassy hill where you will also find 2 other temples: Pura Tanjungsari and Pura Telaga Mas. A visit here can be a good break from snorkelling and diving adventures around the area, granting a great sightseeing opportunity with several temples in one scenic spot.
Silayukti Temple in East Bali - one of the highlights of 39 Best Things to Do in Candidasa and East Bali and 9 Best Things to Do in Padangbai (Read all about Bali here)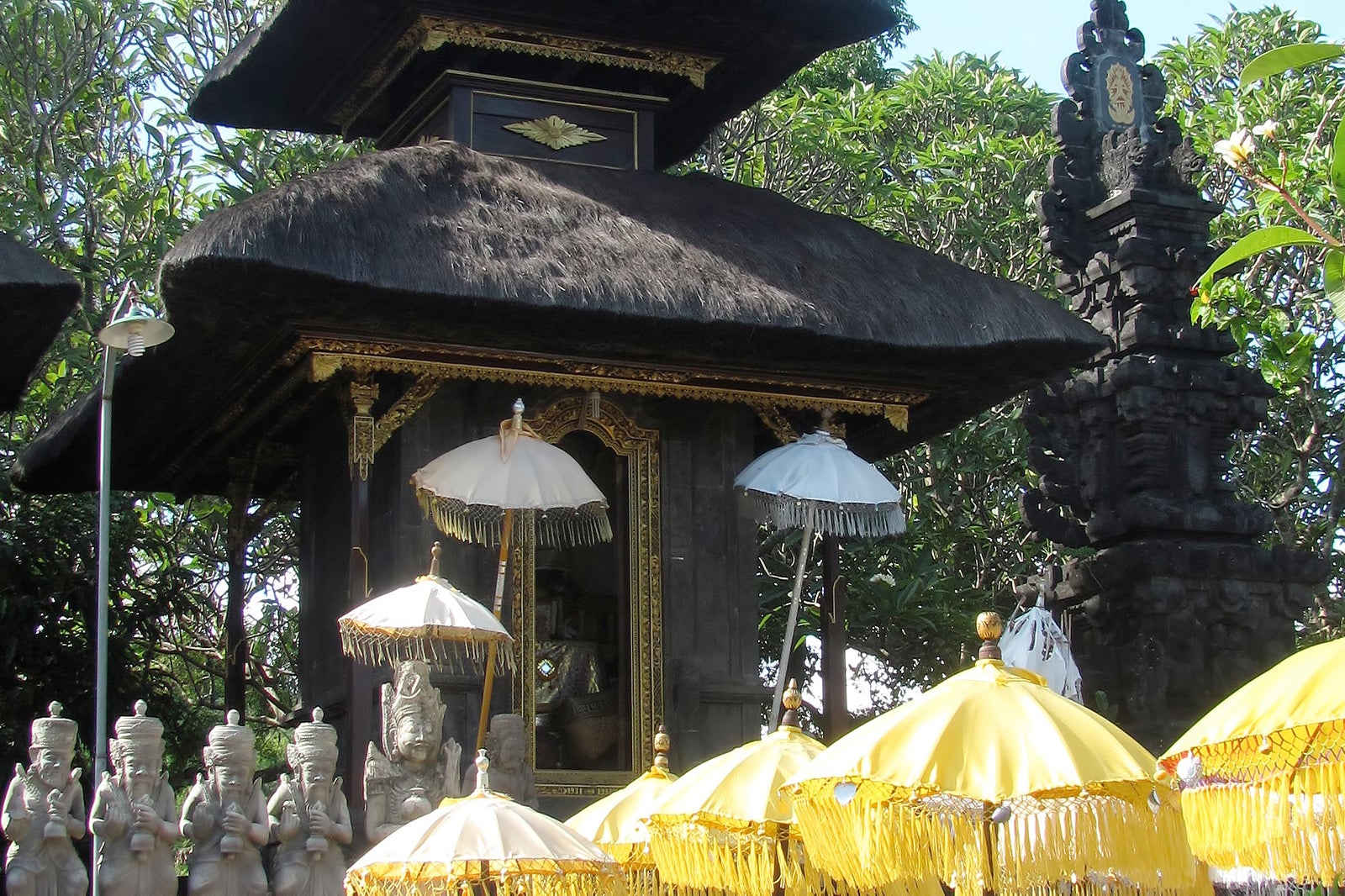 Scenic seascapes and spirituality at Silayukti Temple
The outcrop on which Silayukti Temple is situated provides wonderful and wide seascapes over 2 of Padangbai's notable white sand beaches – the main sandy length of Padangbai and Blue Lagoon Beach to the north. It's also a great place to catch both sunsets and sunrises.
If you're up for a more spiritual experience at the temple, you may be lucky enough to be granted a small 'purification ritual' involving holy water and blessings by the local priest.
Silayukti Temple's vibrant temple anniversary is held every 'Kliwon Pahang' Wednesday, as marked on the Balinese 210-day Pawukon calendar. This is when pilgrims from all over the island attend for prayers, usually over a course of 4 days.
Silayukti Temple in East Bali
Location: Jalan Silayukti, Padangbai, Manggis, Karangasem, Bali 80871, Indonesia
Back to top