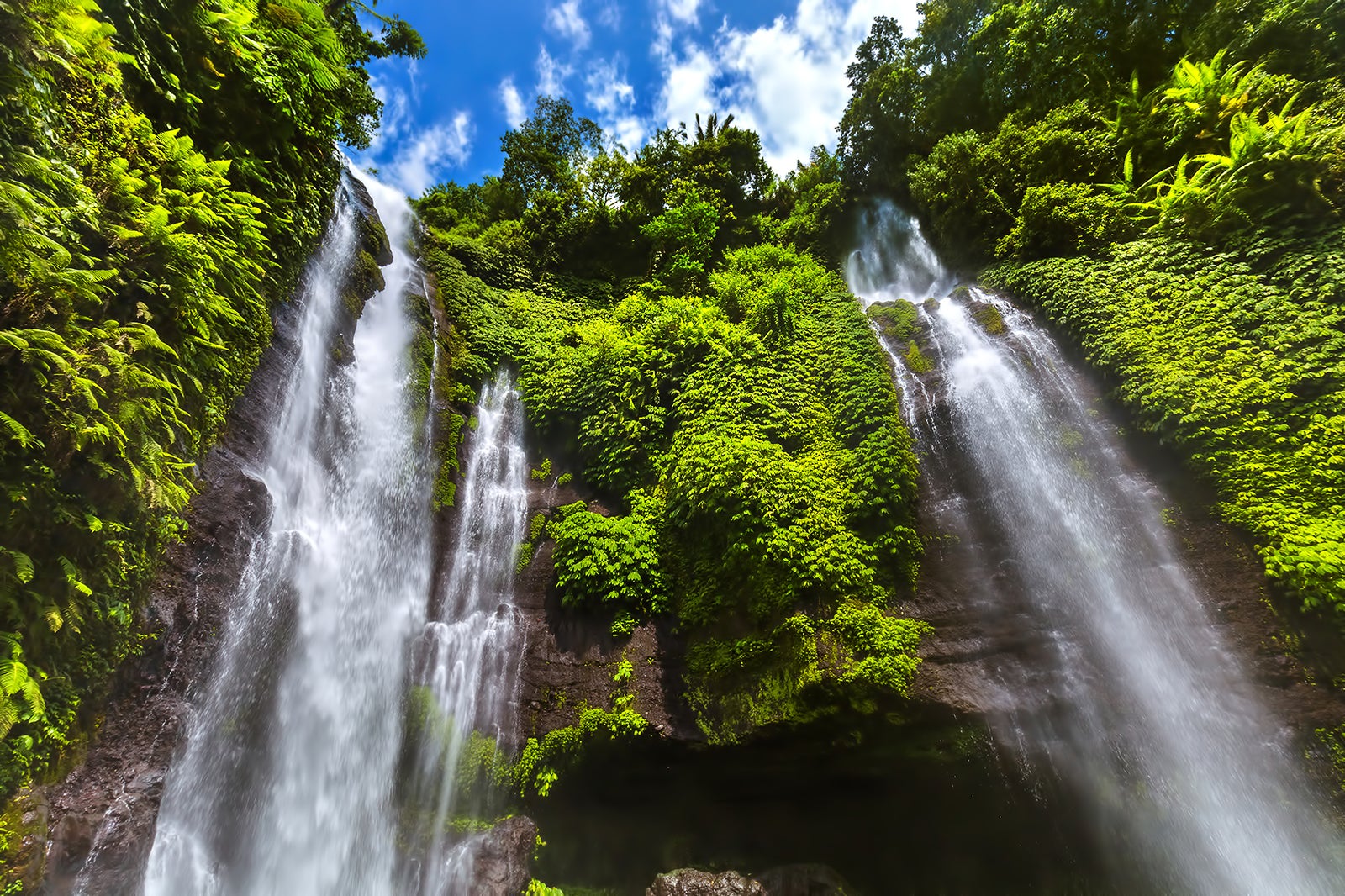 Sekumpul Waterfall is a scenic cluster of 6 to 7 narrow cascades that form the centrepiece of a lush, green, bamboo-forested valley. The falls are fed by 2 streams, and it's the most accessible in the collection of various falls in the area. Getting down here requires some effort, though – paths comprise dirt tracks, 100 steps and crossings over streams.
A trek leads you to purpose-built gazebos where you can cool down and catch your breath while enjoying the view of the 80-metre-tall majestic fall from a distance. The falls are in the namesake village of Sekumpul, in the upland region of the Buleleng regency in North Bali, an hour's drive southeast from Lovina Beach.
Sekumpul Waterfall in Bali - one of the highlights of 22 Best Waterfalls in Bali and 39 Best Things to Do in Buleleng (North Bali) (Read all about Bali here)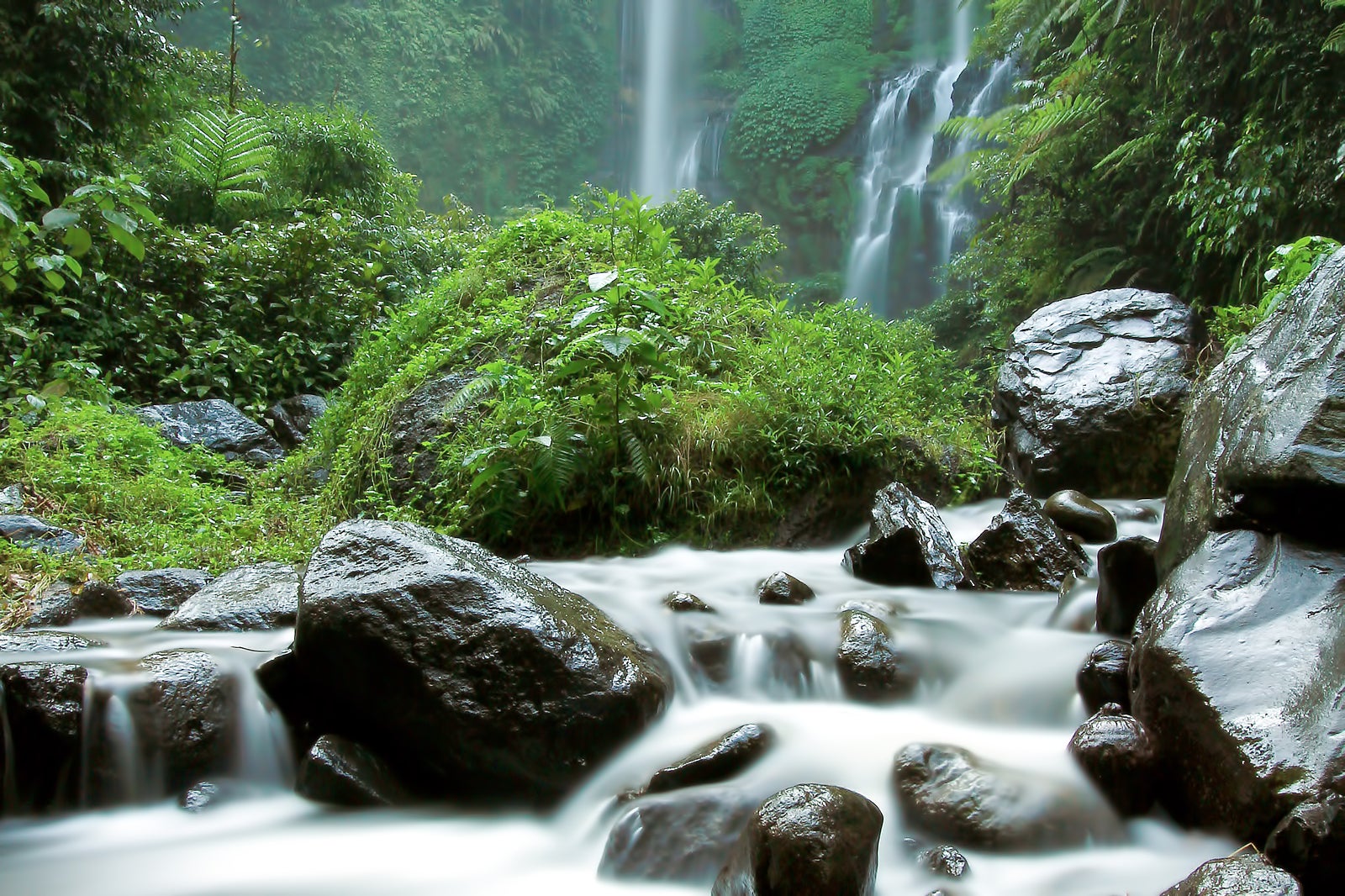 Nature treks to Sekumpul waterfall
Another forest and village trail leads you down to the rock pool base of the Sekumpul waterfalls. This includes traversing down more steps, with a combination of rice paddies, durian, rambutan and coffee plantations accompanying your journey.
Strictly for nature lovers, landscape photography enthusiasts and those with a knack for adventure, the magnificent scenery certainly justifies the 3-hour trek. Several great resorts and jungle retreats in the nearby village of Sudaji often include this waterfall as a highlight among their nature-based activities.
Sekumpul Waterfall in Bali
Location: Sekumpul, Lemukih, Sawan, Buleleng, Bali 81171, Indonesia
Back to top