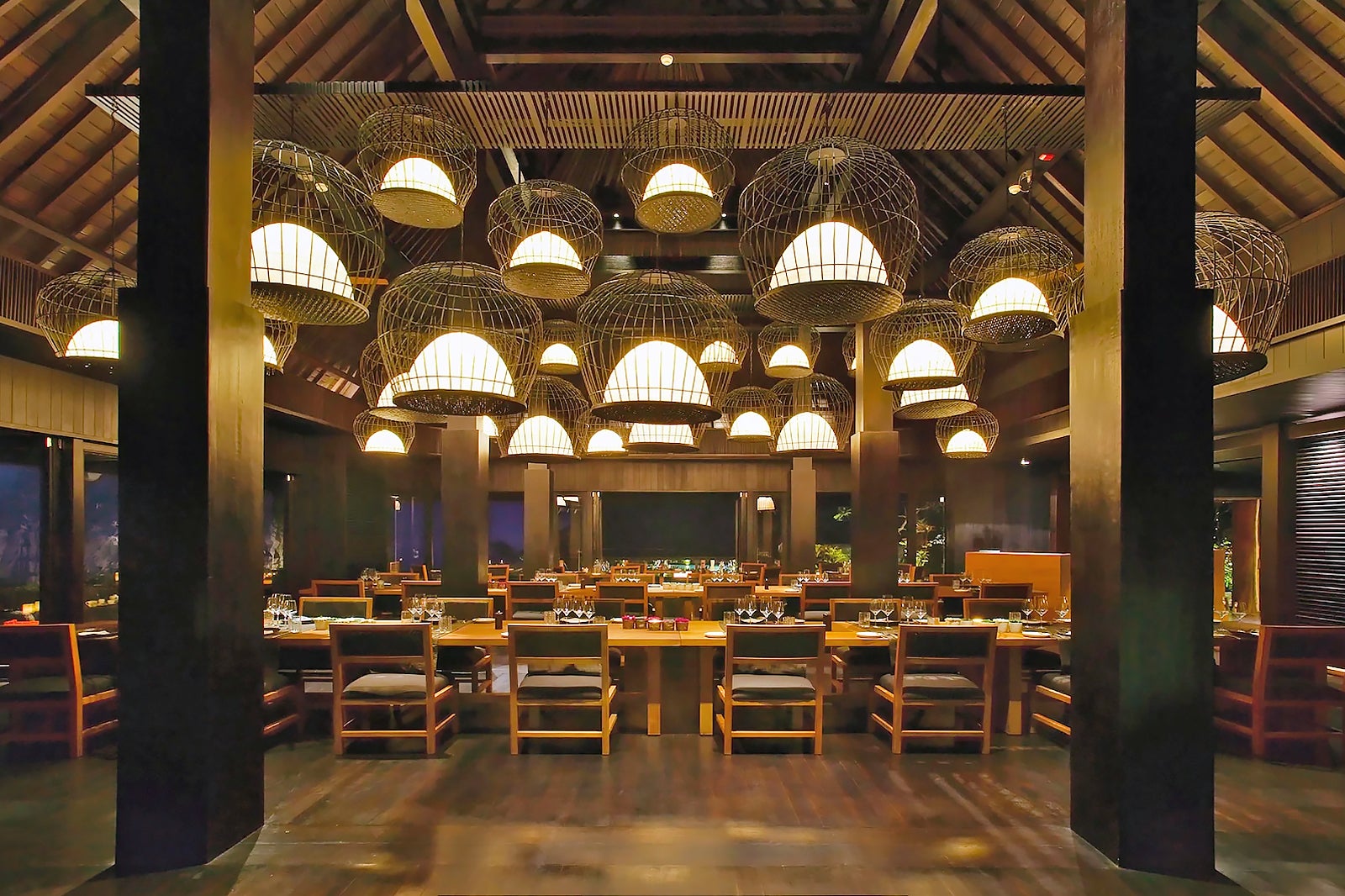 If you want fine dining with a view then look no further than Sangkar Restaurant at the Bulgari Resort Bali. The restaurant is built into the side of a cliff, which means that you'll get some of the most breathtaking views in Bali, overlooking the huge waves that roll below the southern cape.
The menu focuses on lunch and dinner choices that seamlessly blend Indonesian ingredients with modern cooking techniques. You can enjoy traditional Balinese dishes such as tongkol lan remis panggang, a dish of tuna and scallops seared with a Balinese chilli paste, as well as satay lilit, which comes with minced reef fish served on skewers made of lemongrass.
Sangkar Restaurant at Bulgari Resort Bali - one of the highlights of 10 Best Romantic Restaurants in Bali and 8 Best Restaurants in Uluwatu (Read all about Bali here)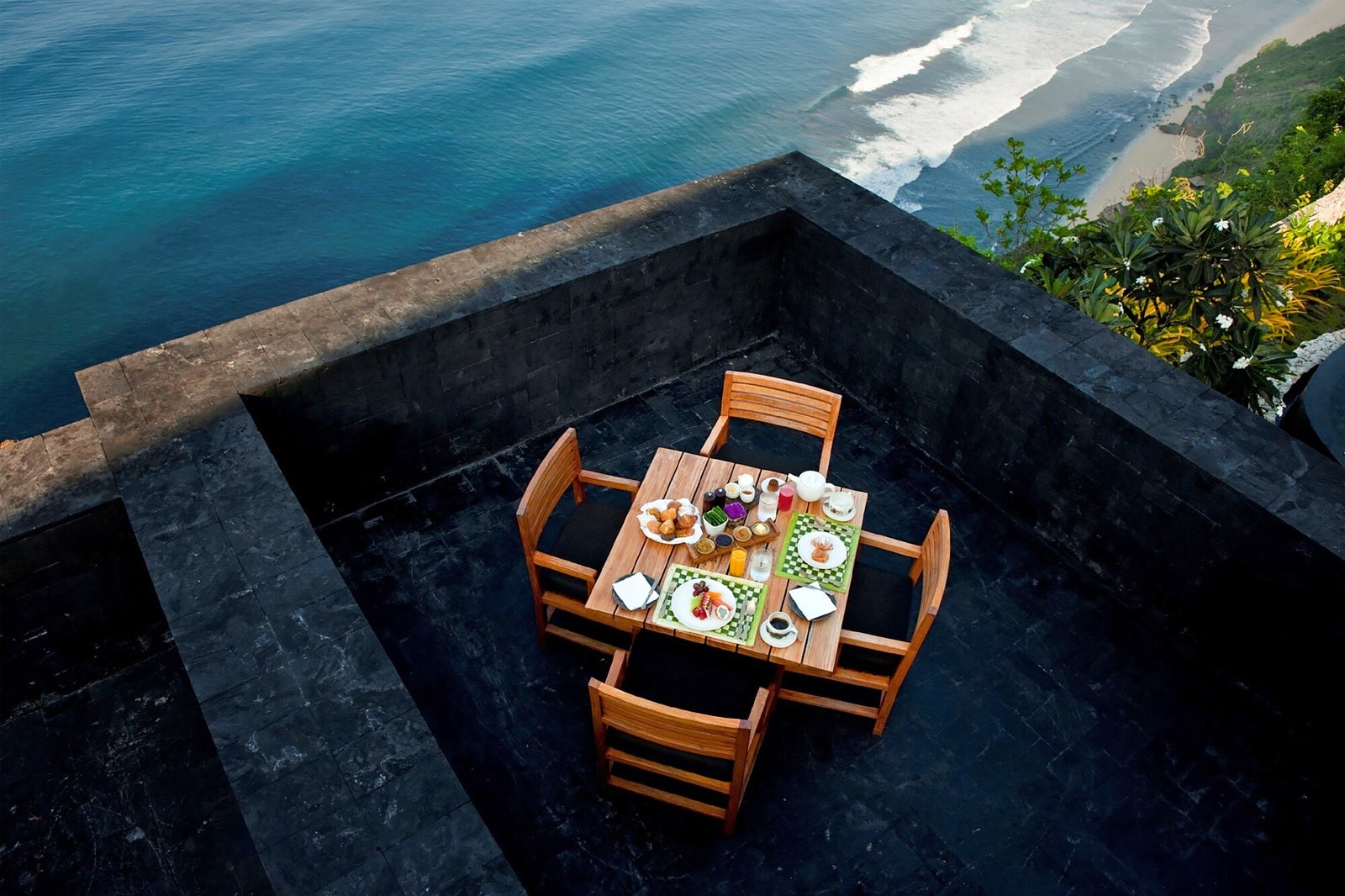 Dining at Sangkar Restaurant
You can choose from 2 set menus available, the more luxurious of which is the Gourmet Lobster Menu. It includes 3 lobster dishes as well as a dessert and a glass of sparkling wine. For a more local experience, there's a seasonal Balinese Dining Experience Menu, which draws heavily on local ingredients – particularly seafood.
Diners can expect udang pesmol (seared prawns in a rich coconut broth), as well as udang galah menyatyat base genep (giant prawns cooked in a mix of traditional Balinese spices). Even if the flavours are typically Balinese, the service and plating are executed with 5-star sophistication.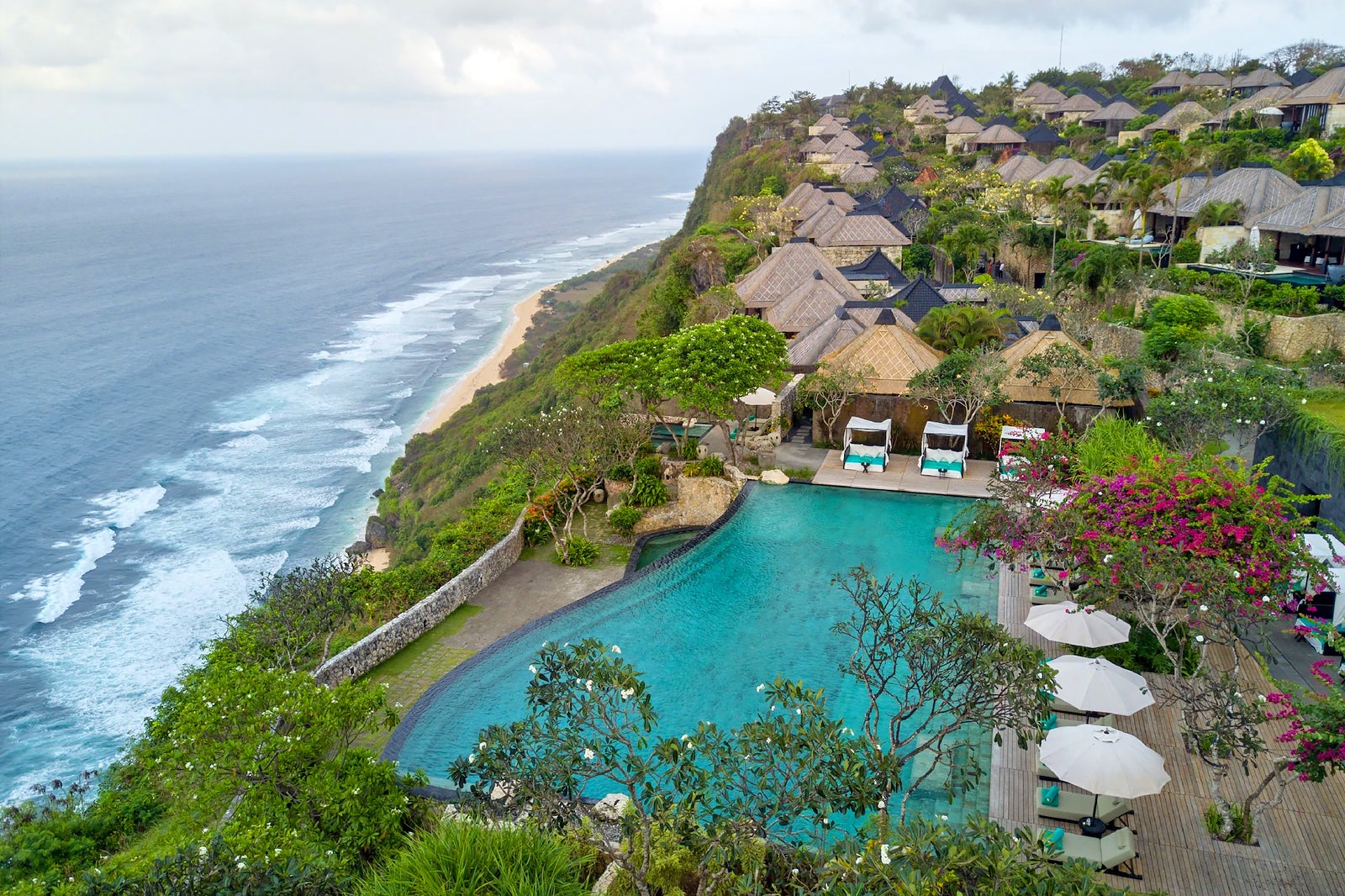 Sangkar Restaurant at Bulgari Resort Bali
Location: Bulgari Hotel & Resorts Bali, Jalan Raya Uluwatu Pecatu, Pecatu, Badung, Bali 80361, Indonesia
Open: Daily from 7am to 10pm
Phone: +62 (0)361 8471000
Back to top