Bali Safari and Marine Park covers 400,000 sq m of land in the Gianyar regency, making it one of Bali's largest wildlife parks. It's home to over 80 species, all of which roam free in large enclosures that mimic their natural habitats. You get to board safari buses to visit different areas of the park.
Bali Safari & Marine Park - one of the highlights of 18 Things to Do in Bali with Kids and 9 Best Bali Animal Parks (Read all about Bali here)
Bali Safari and Marine Park highlights
Bali Safari and Marine Park has around 400 wild animals from Indonesia, India and Africa. You'll find spotted deer, Himalayan bears, blackbucks, African hippos, zebras, camels, ostriches, baboons, and Indian white tigers.
The signature Safari Journey takes you through the manmade habitats of Indonesia, India and Africa on modified safari trams. See the park's wildlife living naturally in the open range regions from the comfort and safety of the air-conditioned safari tram.

Key exhibits in Bali Safari and Marine Park include Ranthambore, a replica of an ancient Indian fort in the city of Rajasthan where majestic white tigers roam, Kampung Gajah (Elephant Village), a sanctuary for retired working elephants, and a showcase of komodo dragons. There are also fun close-up photo opportunities with some of the animals. The Bali Agung Show takes place at Bali Theatre, where 150 Balinese dancers, musicians and shadow-puppet masters perform together.
Good to know about Bali Safari and Marine Park
A visit to the Bali Safari and Marine Park will take up a full day to enjoy all that the park has to offer. It's best to have your own transport or at least a return transfer to your hotel. The climate here can get rather hot, so keep hydrated throughout the day.
Make good use of the free attractions and photo opportunities found throughout the park. The location is quite far, so it's a good idea to plan some stopovers on the way to or from the park. Bring a change of clothes, towel and swimwear if you want to take a dip at the adjacent waterpark and amusement park.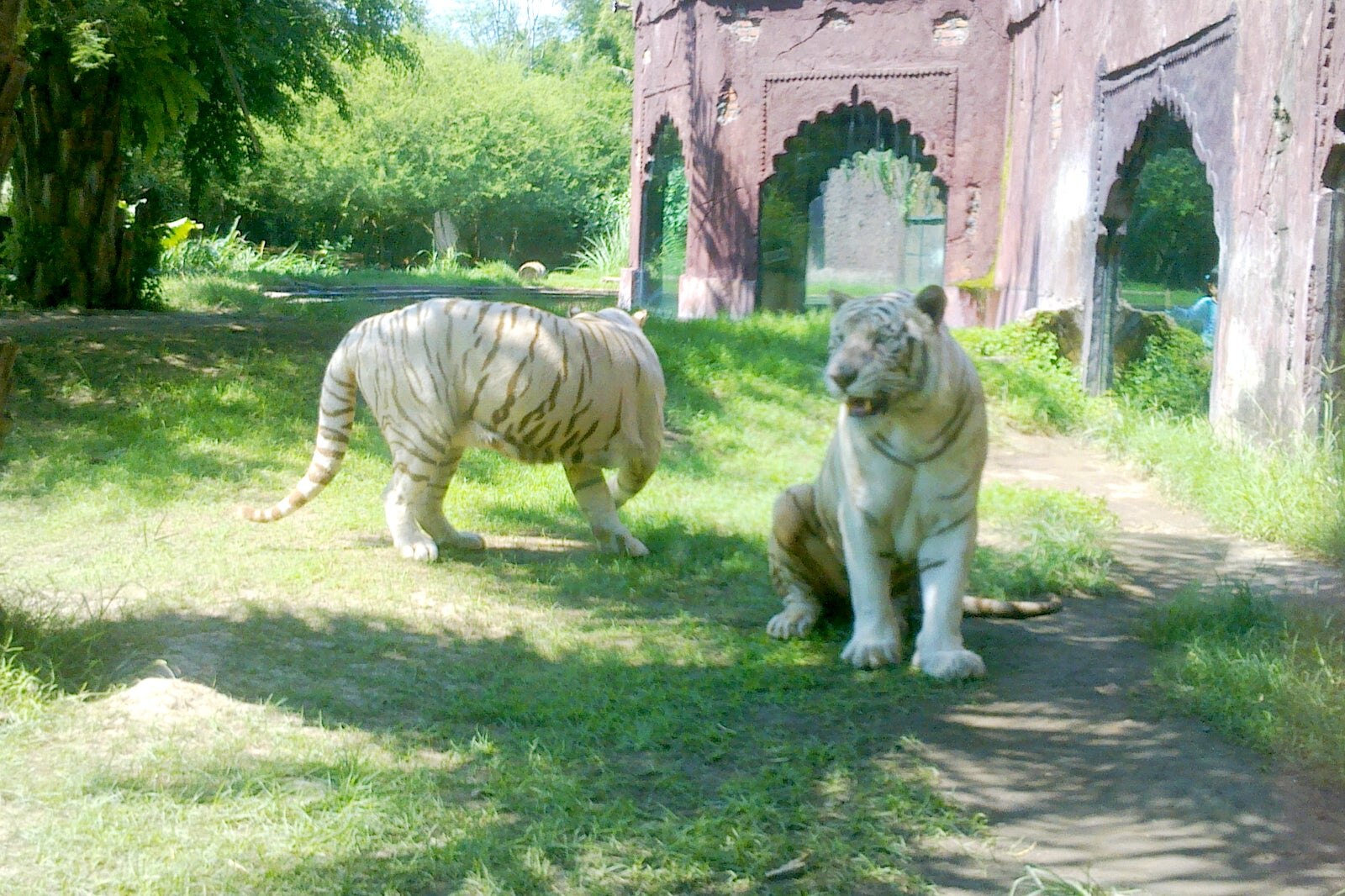 Bali Safari & Marine Park
Location: Jalan Prof. Dr. Ida Bagus Mantra Km. 19.8, Serongga, Gianyar, Bali 80551, Indonesia
Open: Daily from 9am to 5pm
Phone: +62 (0)361 950 000
Back to top