Red Carpet Champagne Bar in Bali is a nightspot in Seminyak that claims to serve among the most comprehensive champagne selections on the island. You can also expect a good selection of cocktails, wines, spirits and beers.
As its name suggests, this bar is where you can expect to be treated like a celebrity, with exquisite service delivered by waitresses – referred to here as 'champagne ambassadors' – who are dressed as flight attendants.
Red Carpet Champagne Bar in Bali - one of the highlights of 29 Best Nightlife in Seminyak (Read all about Bali here)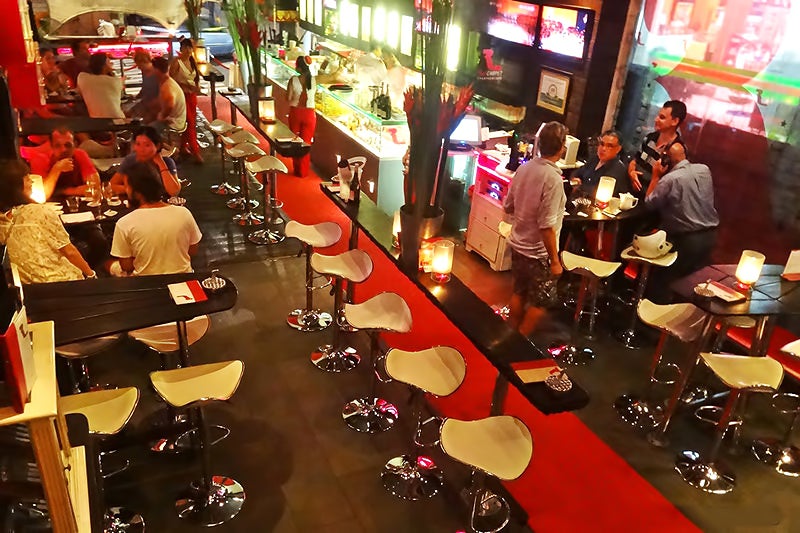 Red Carpet Champagne Bar highlights
Set on the northern side of Jalan Laksamana, the venue has lengths of bright-red carpet lining its entrance and queue line dividers, ready to welcome you. Before the 2-storey building there's a foyer where you can choose from several bar-style tables offering street views. Despite the glamorous interior, Red Carpet's overall ambience is quite relaxed and laidback.
True to its name, Red Carpet Champagne Bar serves a wide range of bubblies, including well-known brands like Moët & Chandon, Dom Pérignon and Veuve Clicquot, as well as the Italian prosecco and Spanish cava varieties.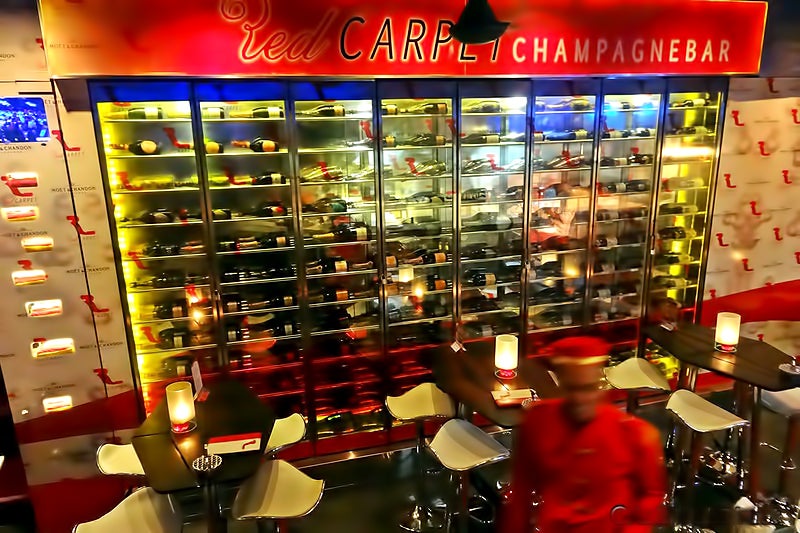 Drinking at Red Carpet Champagne Bar Bali
You'll also find classic cocktails like martinis, caipiroskas and mojitos on the menu. A must-try is Red Carpet Fizz, a champagne cocktail with a mix of Grand Marnier, fresh strawberries and pomegranate juice. Champagne ambassadors serve complimentary canapés every 15 minutes to accompany your choice of drink, while wall-mounted screens play music videos and live sports feeds.
Red Carpet Champagne Bar has a comprehensive food menu that lists hearty sandwiches and snacks, fresh juices, and coffee and tea selections during the day, followed with a dinner menu of shucked oysters, caviar and foie gras.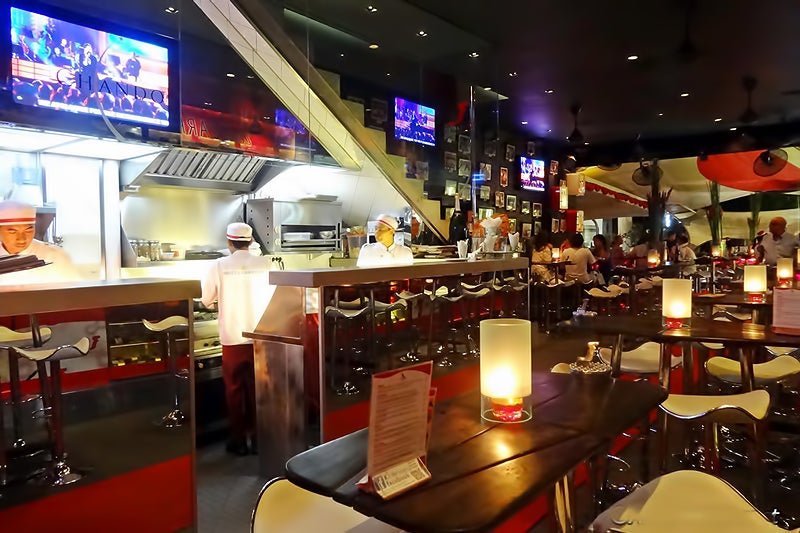 Red Carpet Champagne Bar in Bali
Location: Jalan Kayu Aya No.42, Seminyak, Badung, Bali 80361, Indonesia
Open: Daily from 1pm to 4am
Phone: +62 (0)361 934 2794
Back to top