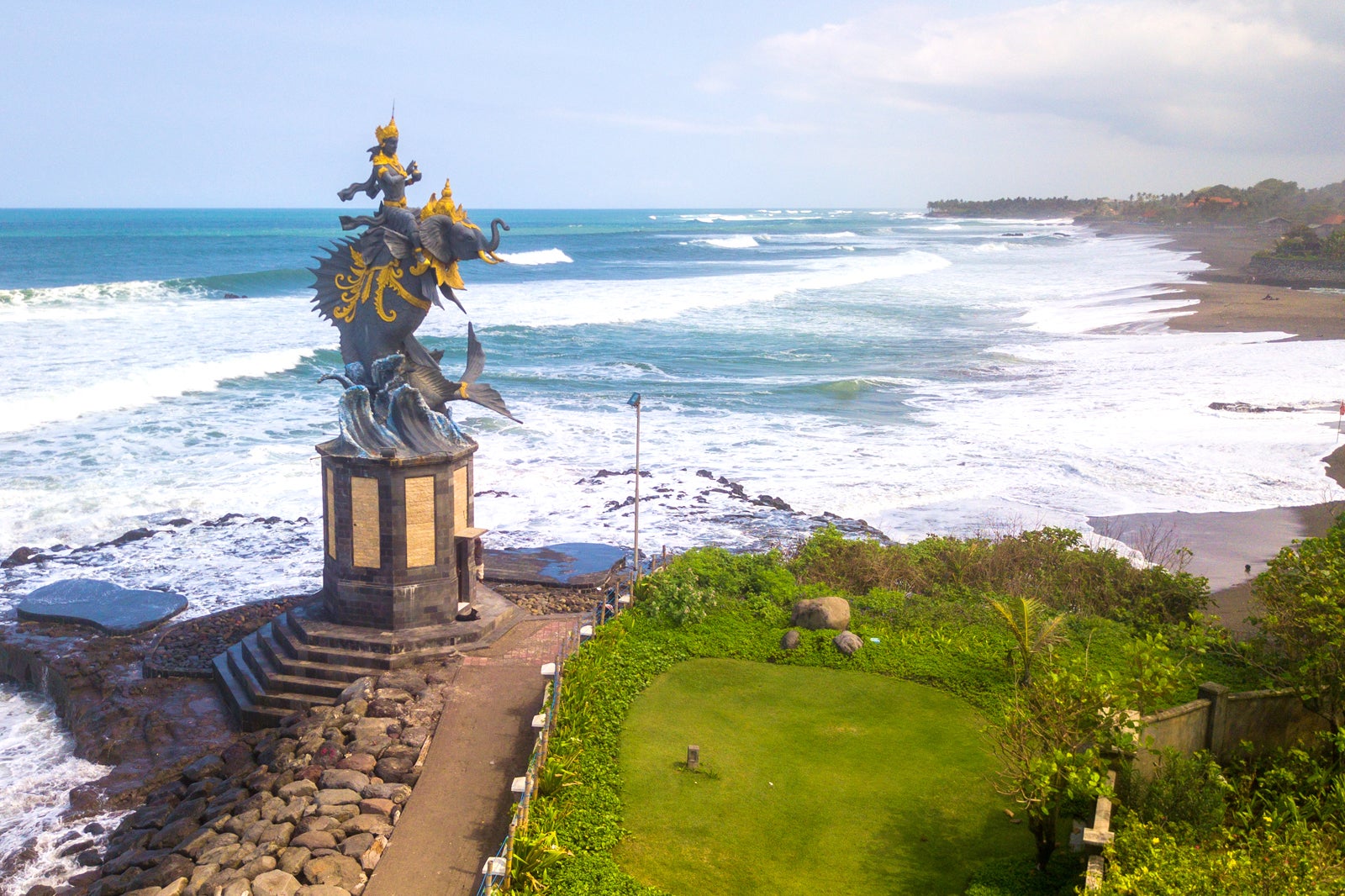 Pererenan Beach and Seseh Beach in Canggu
Scenic Rice Fields and Exotic Black Sand Beaches
Pererenan and Seseh are 2 closely adjoining beaches in Canggu that are only separated by rivulets flowing from the rice fields' irrigation systems of the villages upstream. The beaches are within a 45-minute transfer northwest from the main hub of Seminyak, and only 10 minutes from Canggu's Batu Bolong and Berawa. They are both favourite locations for horse riding tours, often as part of sunset beach rides.
Pererenan and Seseh are also among Bali's favourite surf spots along the western coastline. That's why you'll find a number of surf camps and resorts available, such as Andy's Surf Villa & Bungalows and Tamu Seseh, among plenty of others. The beaches offer similar seascapes, with dark grey and black sand becoming flat, glassy stretches at low tide.
Pererenan Beach and Seseh Beach in Canggu - one of the highlights of 8 Best Bali Rice Terraces and 20 Best Things to Do in Canggu (Read all about Bali here)
Highlights of Pererenan Beach and Seseh Beach
There are 3 roads leading to the beaches: Jalan Pantai Pererenan and Jalan Raya Seseh, with Jalan Babadan in between the 2. For a most scenic ride down to the beach, try Jalan Raya Seseh, as this route is bordered by expanses of flowing green rice fields on both sides. You can pull over anytime to see the local farmers tending to their crops and breathe in the fresh countryside air.
Being a surfing playground, the beach is home to the Seseh Surf Community, which fosters the surfing spirit among local youth. They often hold local surfing competitions and raise environmental awareness through regular beach clean-ups.
Although pleasantly uncrowded, the waters at these beaches aren't really good for swimming as the tides often create strong undercurrents – there is a Balawista lifeguards' tower on-site. Local vendors selling cold Bintang and soft drinks and with parasols for rent sparsely dot the sand. Even so, you can freely choose a spot on the sand and enjoy a sunset here without the common crowds of Bali's popular southern coasts.
Pererenan Beach and Seseh Beach in Canggu
Location: Jalan Raya Seseh, Munggu, Mengwi, Badung, Bali 80351, Indonesia
Back to top