Penglipuran village is a beautiful highland village in the regency of Bangli in East Bali, best known for its well-preserved layout and culture. While most of its residents have embraced modernity, its individual compounds are well-kept to look traditional. Manicured gardens line the single stone-paved street that runs through the centre of the village toward the local temple, and age-old arched entrance gates and walls conceal each house.
Through the years, Penglipuran village has evolved into a community-based tourism destination. You'll need to buy a ticket to enter the village and you'll find that some villagers run shops inside their homes. The village is a highlight on tours to the island's eastern region, conveniently along the same course with the scenic rim of the Mount Batur crater and the village of Kintamani.
Penglipuran Village in Bali - one of the highlights of 10 Places in Bali to Escape the Crowds (Read all about Bali here)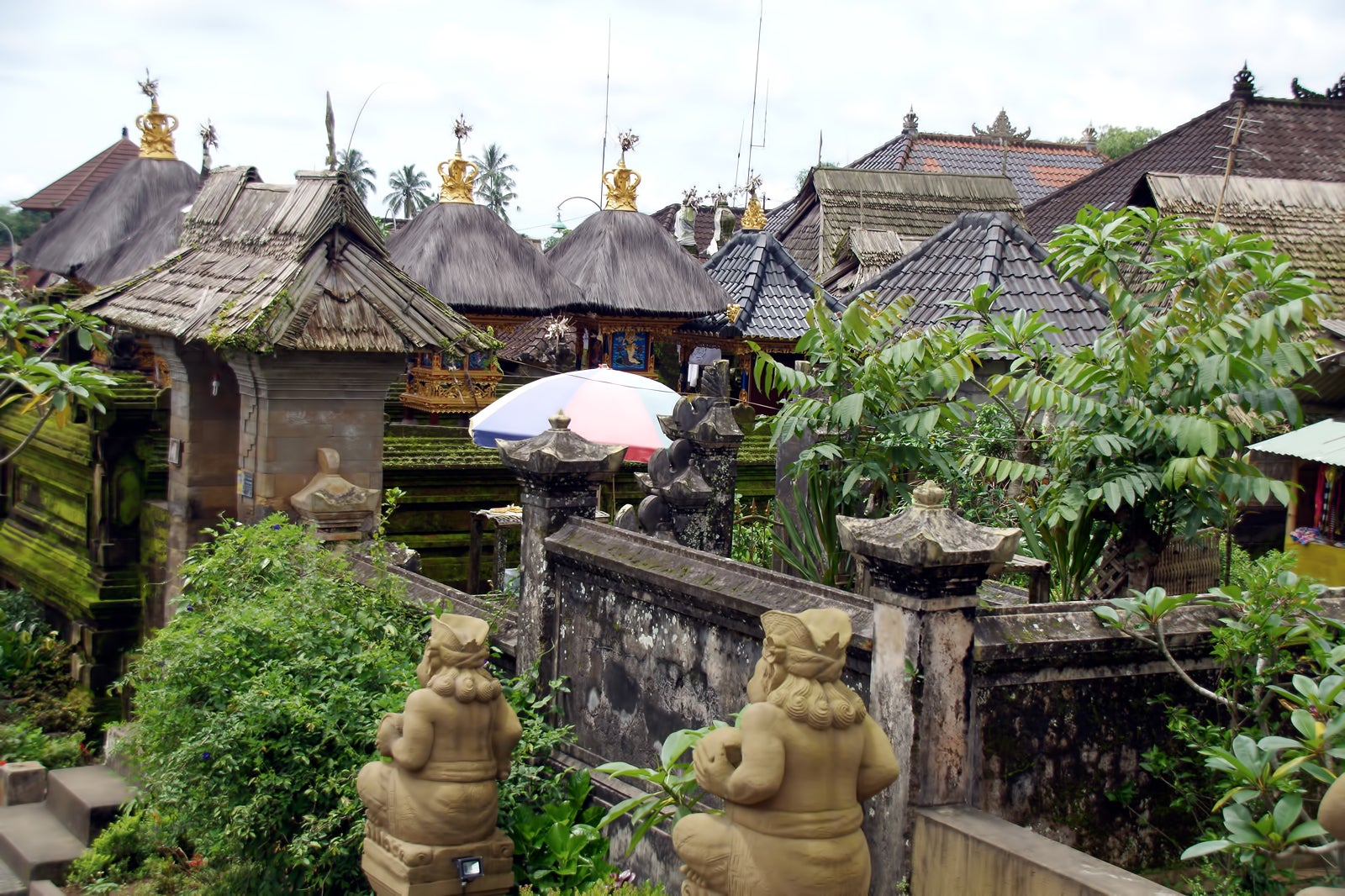 What to see at Penglipuran village
Penglipuran village offers a cool mountain atmosphere at around 700 metres above sea level and spans over 100 hectares. You can explore bamboo forests (with trails that are popular among trekking and mountain biking tours), farmland and the main village neighbourhood site. The majestic Pura Desa (village temple) that stands at the end of the stone road is worth a visit, where you can admire its striking elemental architecture.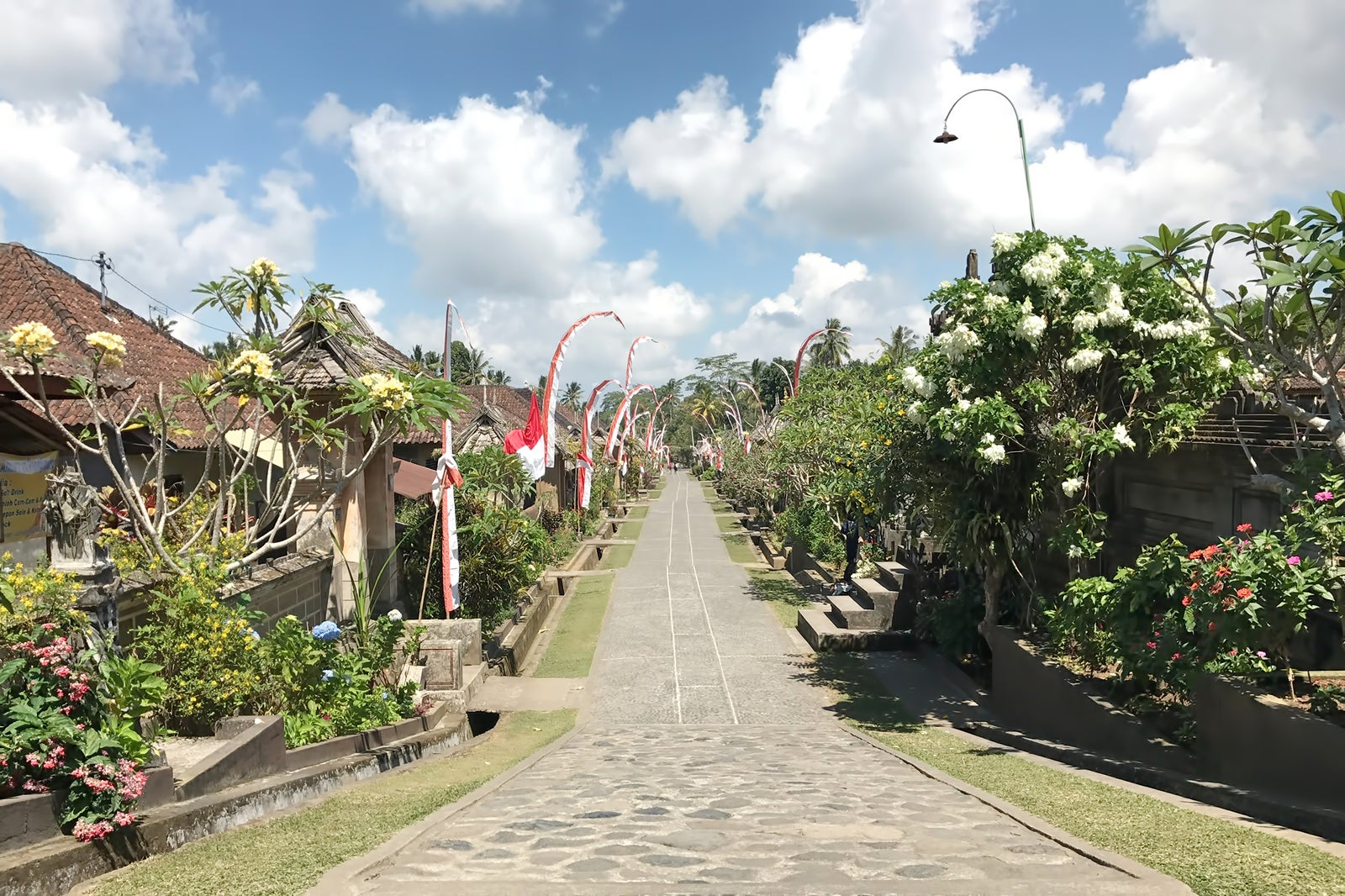 Enter any of the houses through their arched gates and you'll be welcomed by friendly residents who mostly are willing to show you around their compound. Old bricks still stand in their place, traditional kitchens are covered in soot from the billowing wood-fire hearths, and the compounds are uniquely laid out, each following old Balinese spatial and architectural rules.
One of the best times to visit Penglipuran village is during the Galungan day celebrations, which occur every 6 months, when ornate penjor are erected in front of each house and line the street, creating a spectacular sight.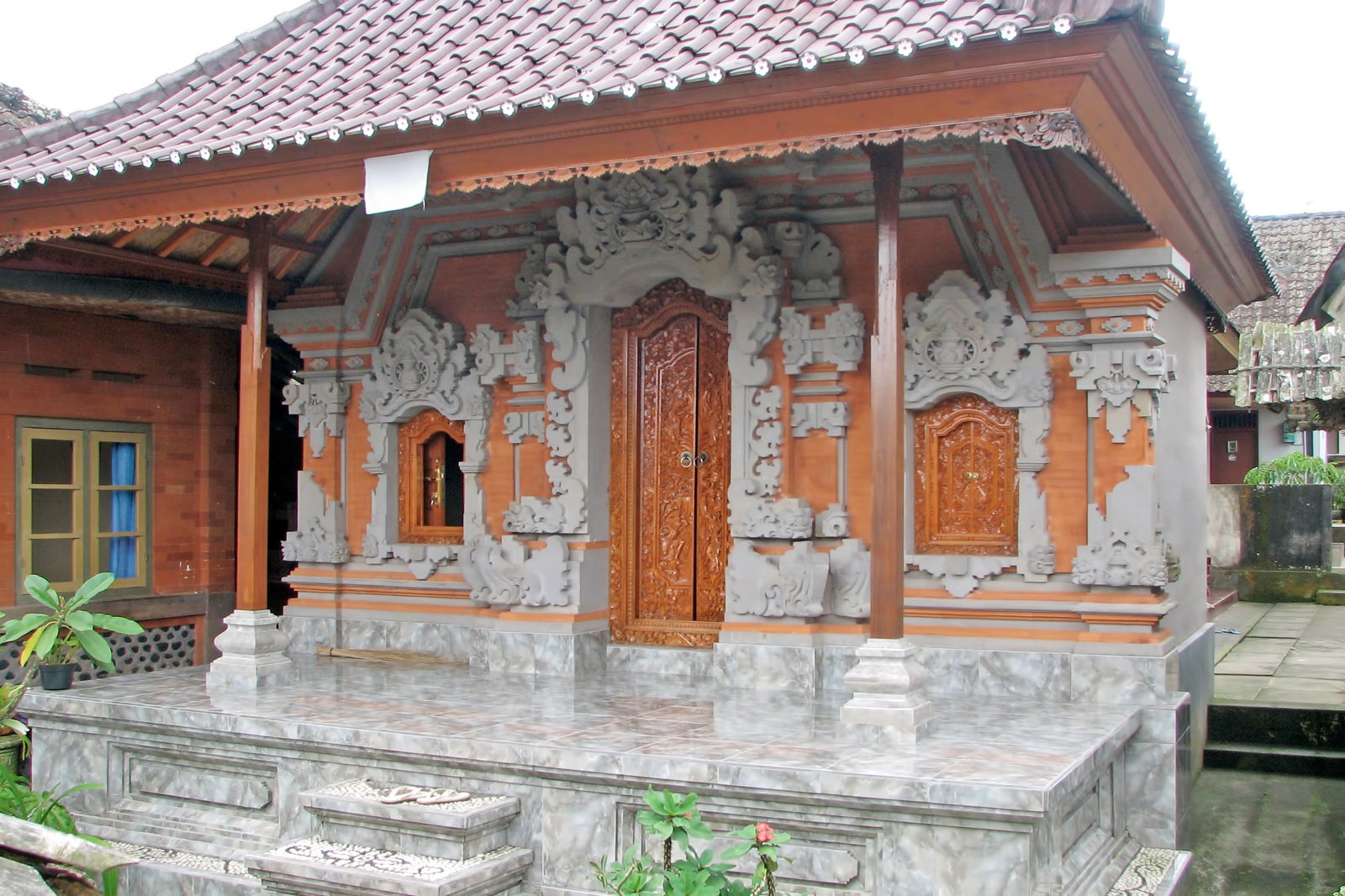 Penglipuran Village in Bali
Location: Penglipuran Village, Kubu, Bangli, Bali 80661, Indonesia
Price: About Rp 30,000
Back to top