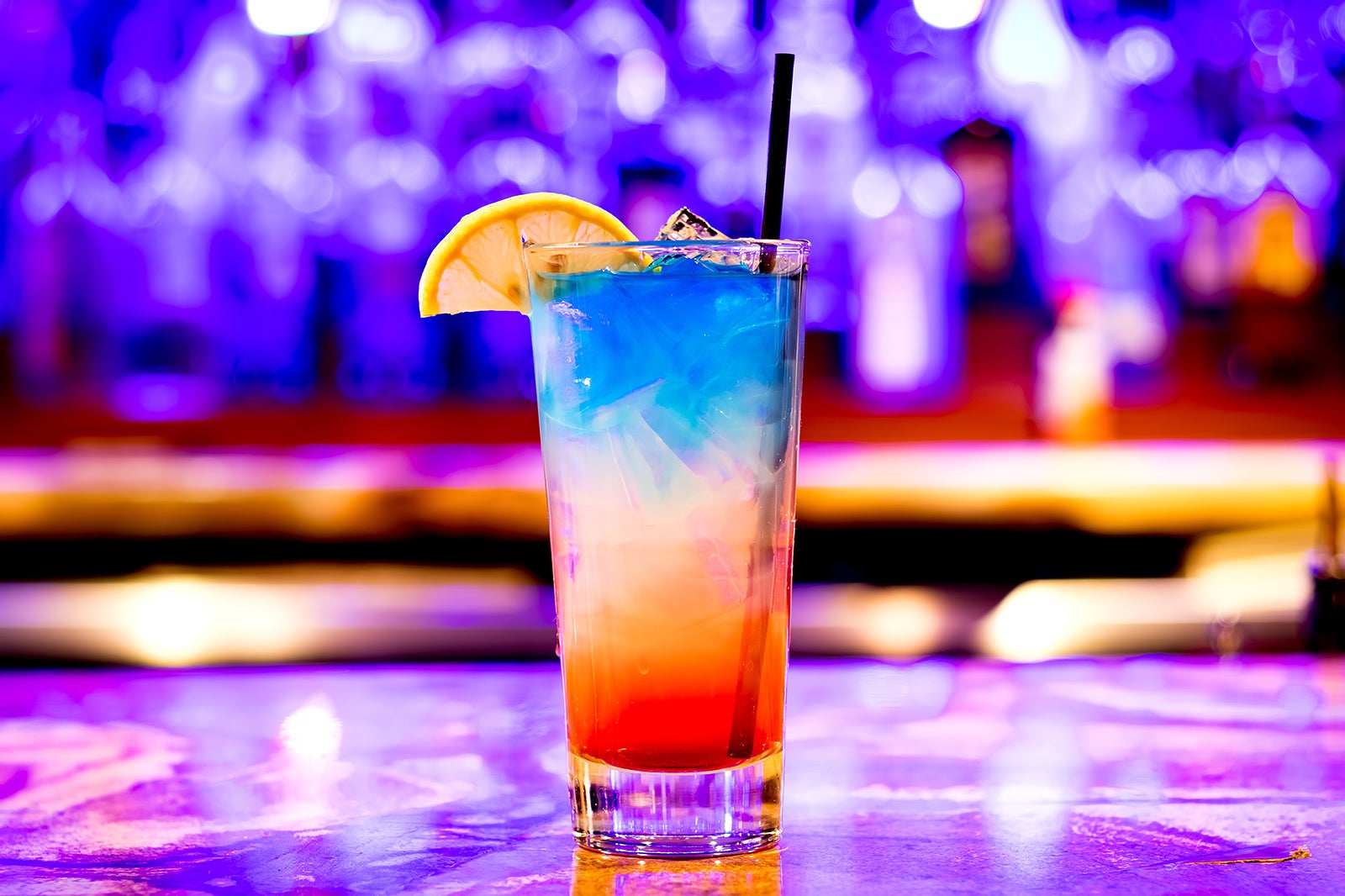 Paddy's Pub is a nightspot that flanks its sister site, Bounty Discotheque, on Jalan Legian. It's a popular nightspot thanks to fun themed parties and reasonably priced drinks. Open from 5pm every afternoon, you can step right in from the sidewalk and opt for its open-air terrace to enjoy street views and people-watching, or go further inside to the bar, lounge or dance floor where a mostly young crowd grows through the night.
The venue is a sight of contrasts, and somehow deliberate. Paddy's Pub's entrance is a Balinese-style gate decorated with statues and parasols, yet the 'temple' buzzes with an interplay of colourful laser lights and thumping beats. You'll experience a different set of décor almost every week around this façade, depending on the theme, so one evening here might not be the same as the next.
Paddy's Pub Bali - one of the highlights of 11 Best Nightlife Experiences in Legian and 19 Best Nightlife Experiences in Kuta (Read all about Bali here)
The playlist is a mix between old-school and contemporary hits. It can get pretty loud for those at the bar or even on the street-side terrace. Overall, the staff are fun and they even have stilt walkers, magicians, and ushers in colourful wigs and whacky costumes to spice up the scene. Speaking of contrasts, large screens relaying rugby and other live sports loom over the somewhat oblivious partying crowd.
To quench your thirst, the bar has Paddy's Long Island Iced Tea, which some consider the best in Bali. For a warming sensation and to fuel your night here, look out for the special promos on shooters like Jagerbombs. If you're game, battle it out in drinking competitions, held spontaneously through the night.
Paddy's Pub Bali
Location: Jalan Legian No.166, Kuta, Badung, Bali 80361, Indonesia
Open: Daily from 5pm to 3.30am
Phone: +62 (0)361 758 555
Back to top