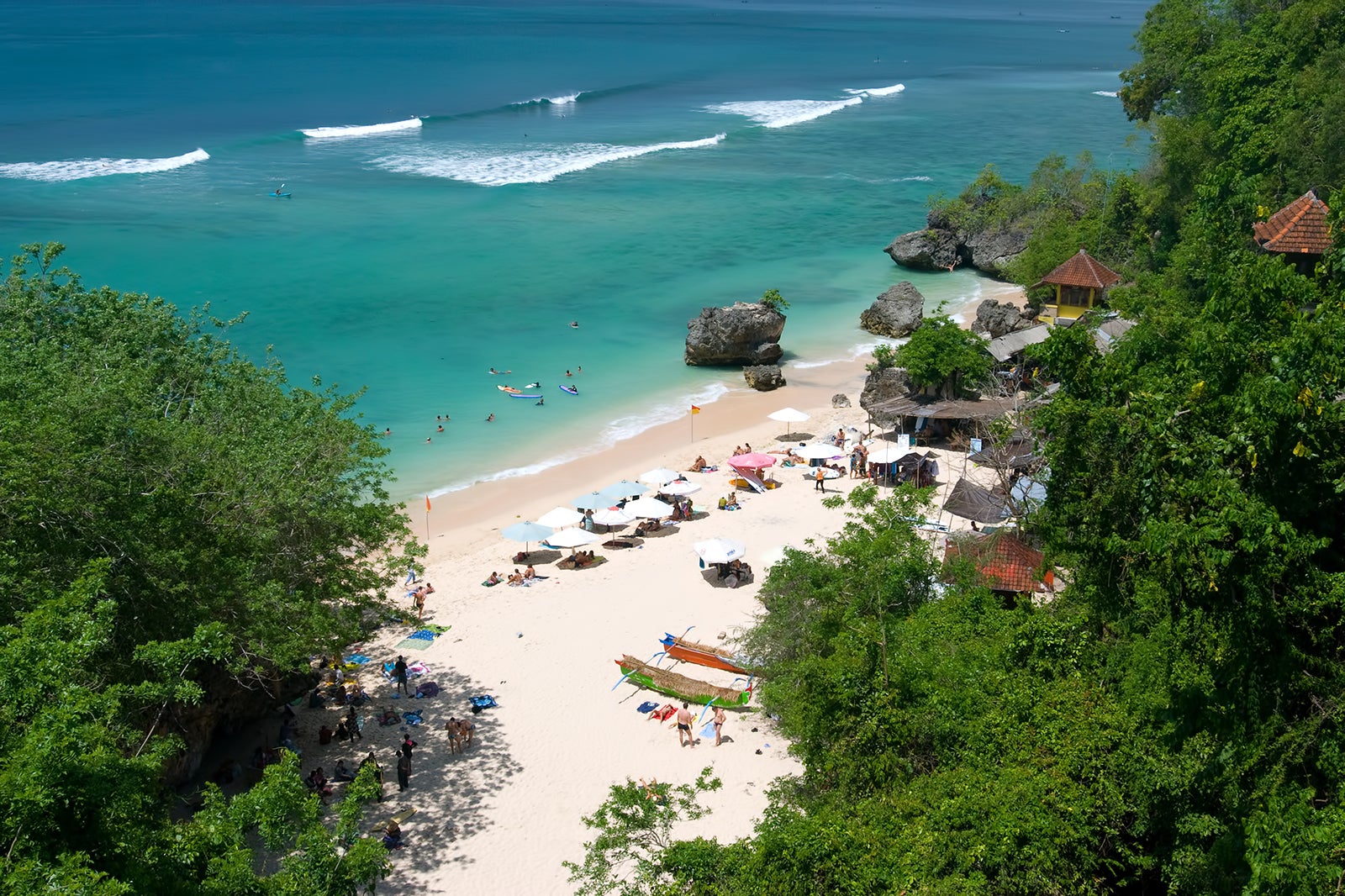 Padang Padang Beach is one of Bali's most famous surf spots. Locally known as Pantai Labuan Sait, this beach on the north-western coast of the island's Bukit Peninsula has an exotic setting – a stunning 100 metre-long stretch of sand that's accessible down a flight of stairs and through a unique hollow rock entrance. The surf has a steady set of barrels during good weather, attracting wave riders from around the world.
Padang Padang Beach lies between Bingin and Uluwatu, forming a part of the group of world-class surf spots that line the coast of Bali's southern peninsula. It's part of a line of beaches that surfers usually hop around interchangeably for a different set of challenges and another thrill for the day. This beach is also a regular spot for international surfing events, such as the Rip Curl Cup Padang Padang.
Padang Padang Beach in Bali - one of the highlights of 11 Secret Beaches in Bali and 10 Secret Beaches on Bali's Southern Tip (Read all about Bali here)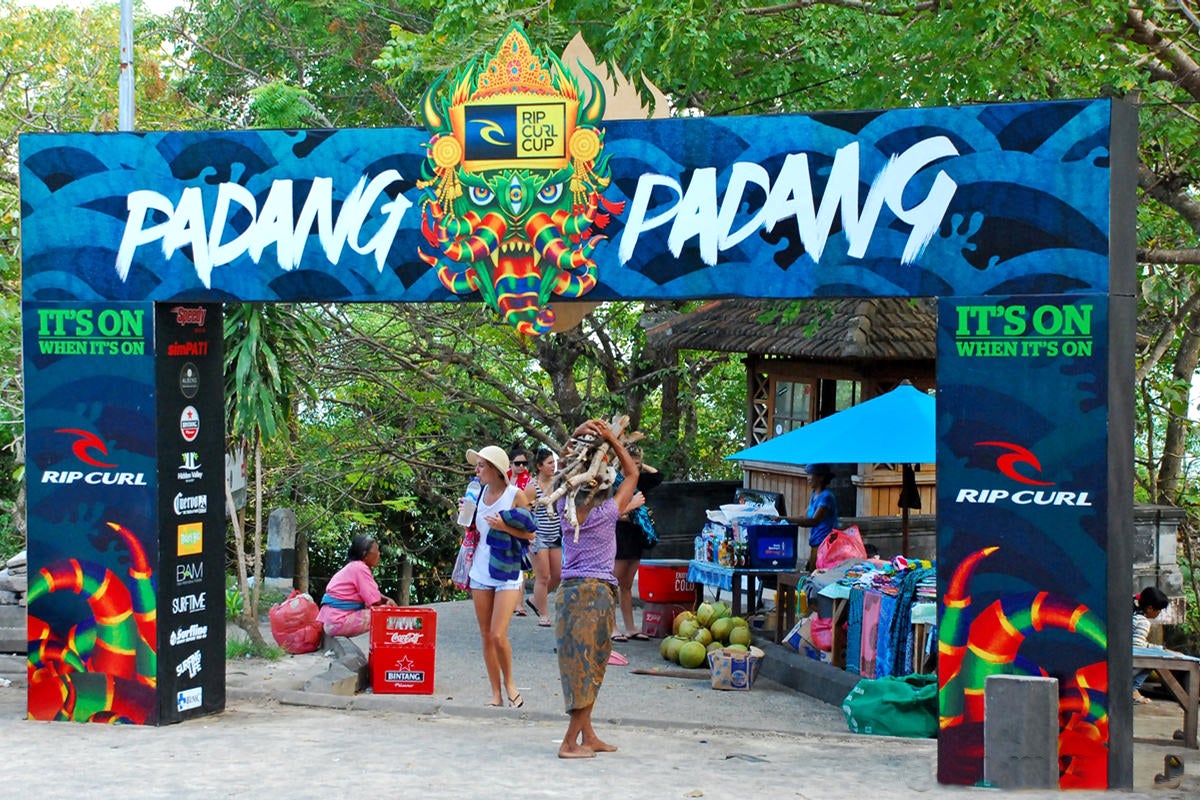 Getting to Padang Padang Beach
To reach the beach, head up along Jalan Raya Uluwatu. Around 30 minutes' drive past the Garuda Wisnu Kencana Cultural Park, a junction with signs that clearly read 'Jalan Labuan Sait' leads you along a hilly but smooth 3.5-km asphalt route. This region has developed a lot with its rise to fame as a surfing destination. It's now lined with shops, surf lodges and neat, western-style cafés targeted at the surfing crowd.
Beach access is down the slope across the road from a large parking area. Before this is a bridge that connects the 2 sides of the limestone cliff, offering a glimpse down to the beach from up high. Halfway down the flight of stairs is a temple that overlooks the surf, and you'll occasionally see playful grey long-tailed macaques playing around the stairs on the Balinese gapura gate or high up in the acacia trees. A fun fact: Padang Padang Beach was featured as a romantic setting in the 2010 big-screen adaptation of Eat, Pray, Love.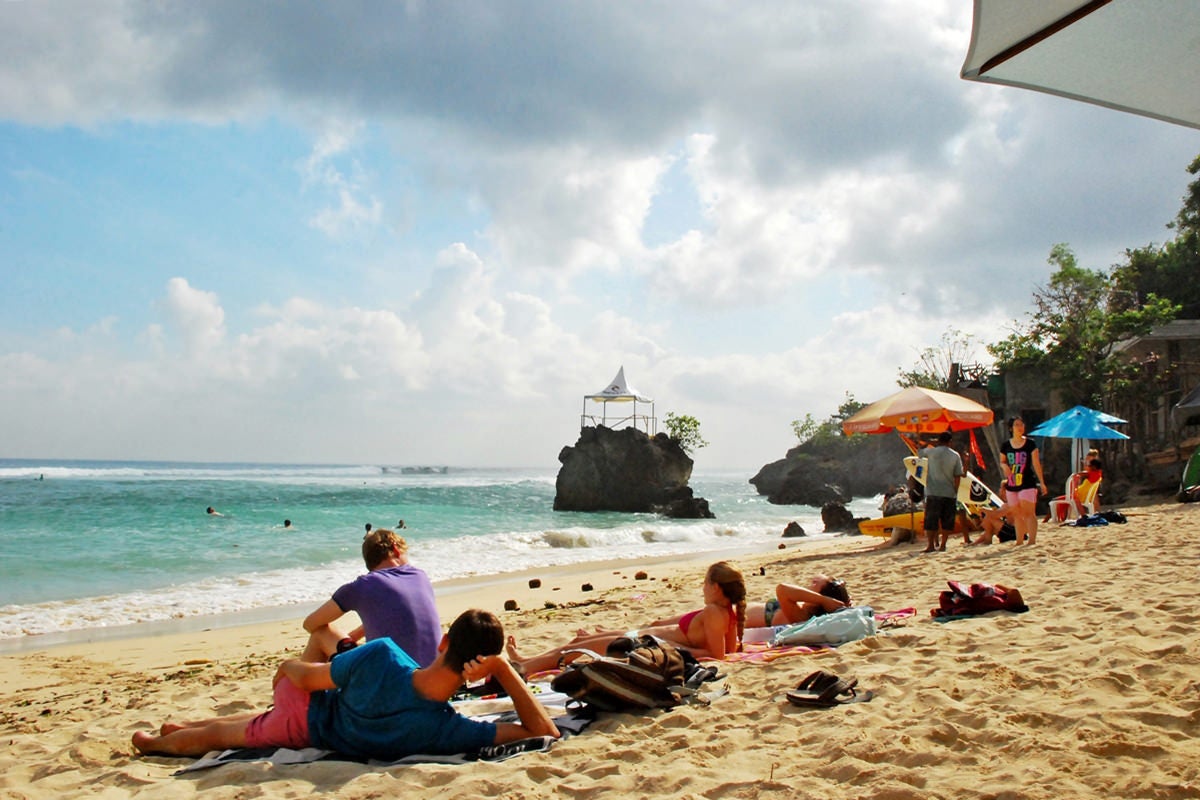 The beach of Padang Padang
Once you reach the bottom of the stairs, you're greeted by a gorgeous sight: a fringed beach with fine, white sand, blue waters and a distant horizon. There are surfboard rentals here if you don't have your own but be warned: the waves here break over shallow coral and are not suitable for beginners.
Although the big waves beyond the reef breaks are limited to advanced surfers, the shore is great for family fun and leisure. There are local warungs on Padang Padang Beach serving light meals and refreshments. Sandcastles, splashing, sunbathing, lying down with a good read under a parasol, or simply sitting back to enjoy the exotic views… all are welcome.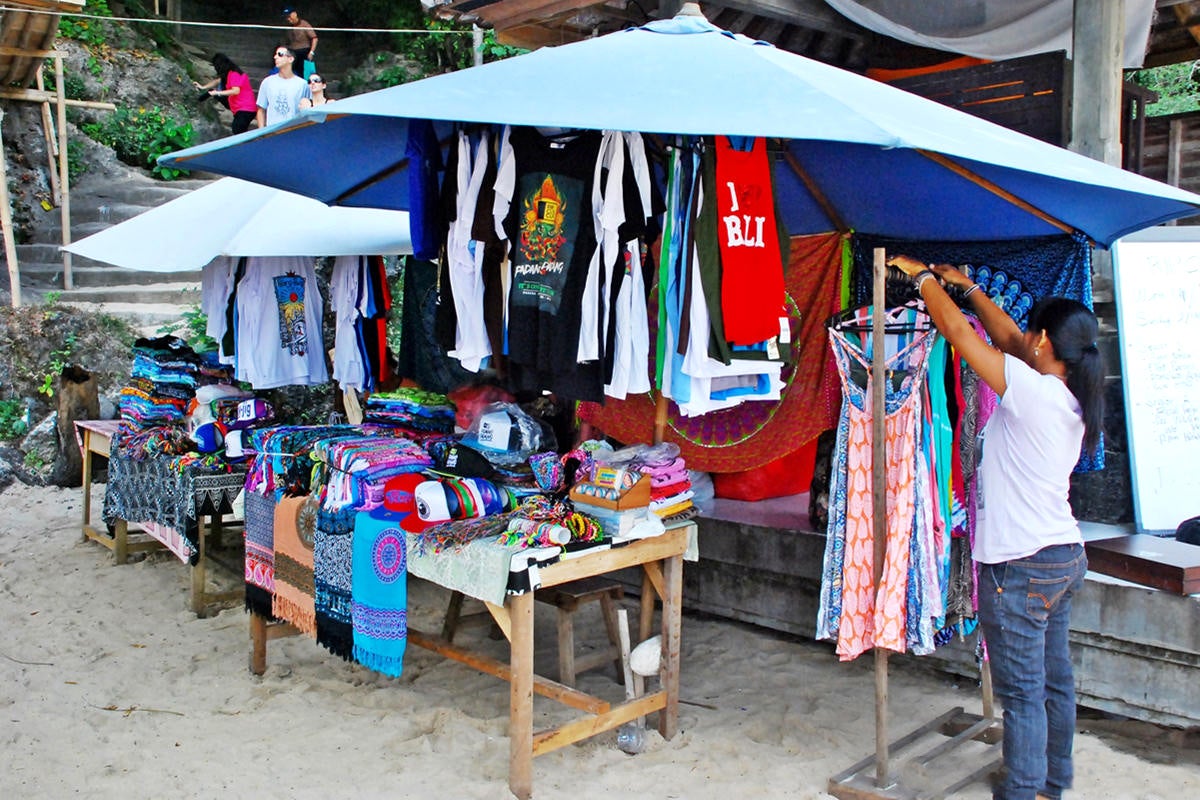 Padang Padang Beach in Bali
Location: Jalan Labuansait, Pecatu, Badung, Bali 80361, Indonesia
Back to top