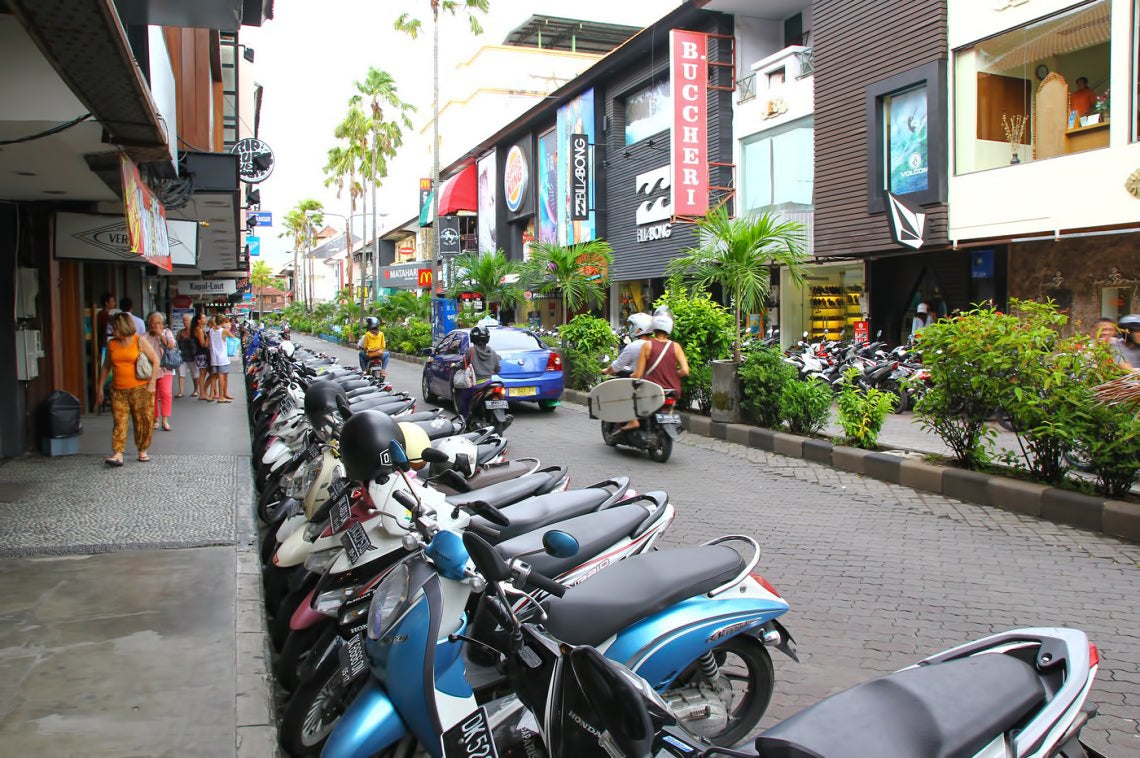 Kuta Beach Walking Street
Guide to Jalan Pantai Kuta
The Kuta Beach walking street (Jalan Pantai Kuta) is one of Kuta's main thoroughfares. This one-way street continues from where Legian's main nightlife and shopping street, Jalan Legian, ends. Jalan Pantai Kuta starts from the Bemo Corner intersection, where you can find small souvenir shops, spas and art kiosks.
While you're most likely to start on the sands of Kuta Beach, this guide to Jalan Pantai Kuta starts from the Bemo Corner intersection for easier reference.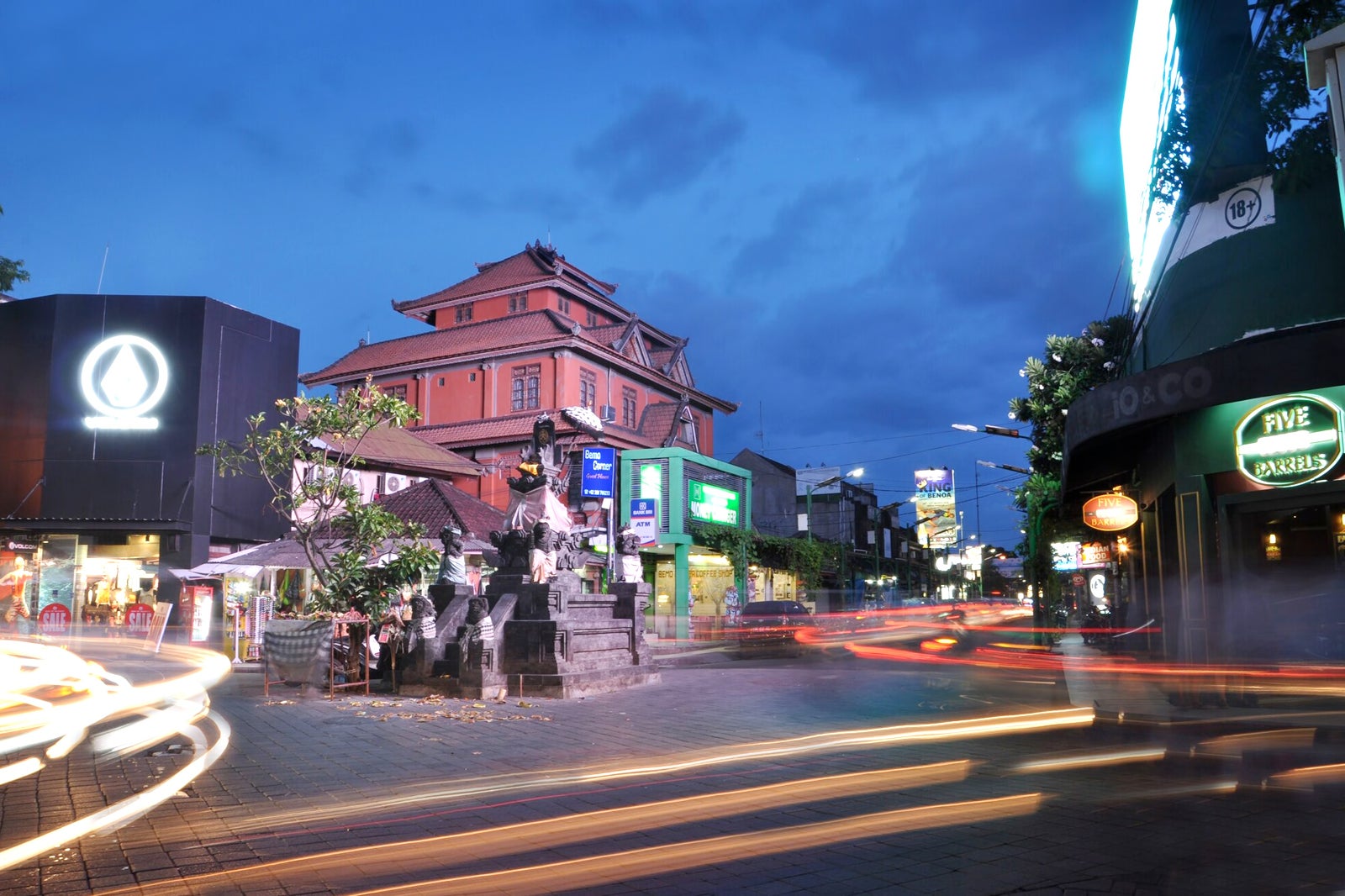 Right on Bemo Corner is Kuta Kidz Fashion Bali, a colourful boutique selling children's wear. Further along the narrow footpath are rows of kiosks selling just about anything, from authentic Balinese silver jewellery and vivid batiks, to watches and perfume. Most of the items sold are similar from one kiosk to another, so it's good to compare prices before you haggle to score a good bargain.
Some of the most popular restaurants in this area is the original Made's Warung. This restaurant has been attracting surfers and expats with somewhat westernised Balinese cuisine since 1969. Next to it is Un's Paradise Restaurant, which isn't street-side, but accessible down a small alley.
Bemo Corner is home to Banjar Pande Mas, a communal hall and traditional town council. Its ornate Balinese architecture gives the road a traditional touch amid Kuta's predominantly modern, hectic, and traffic-dominated vibe.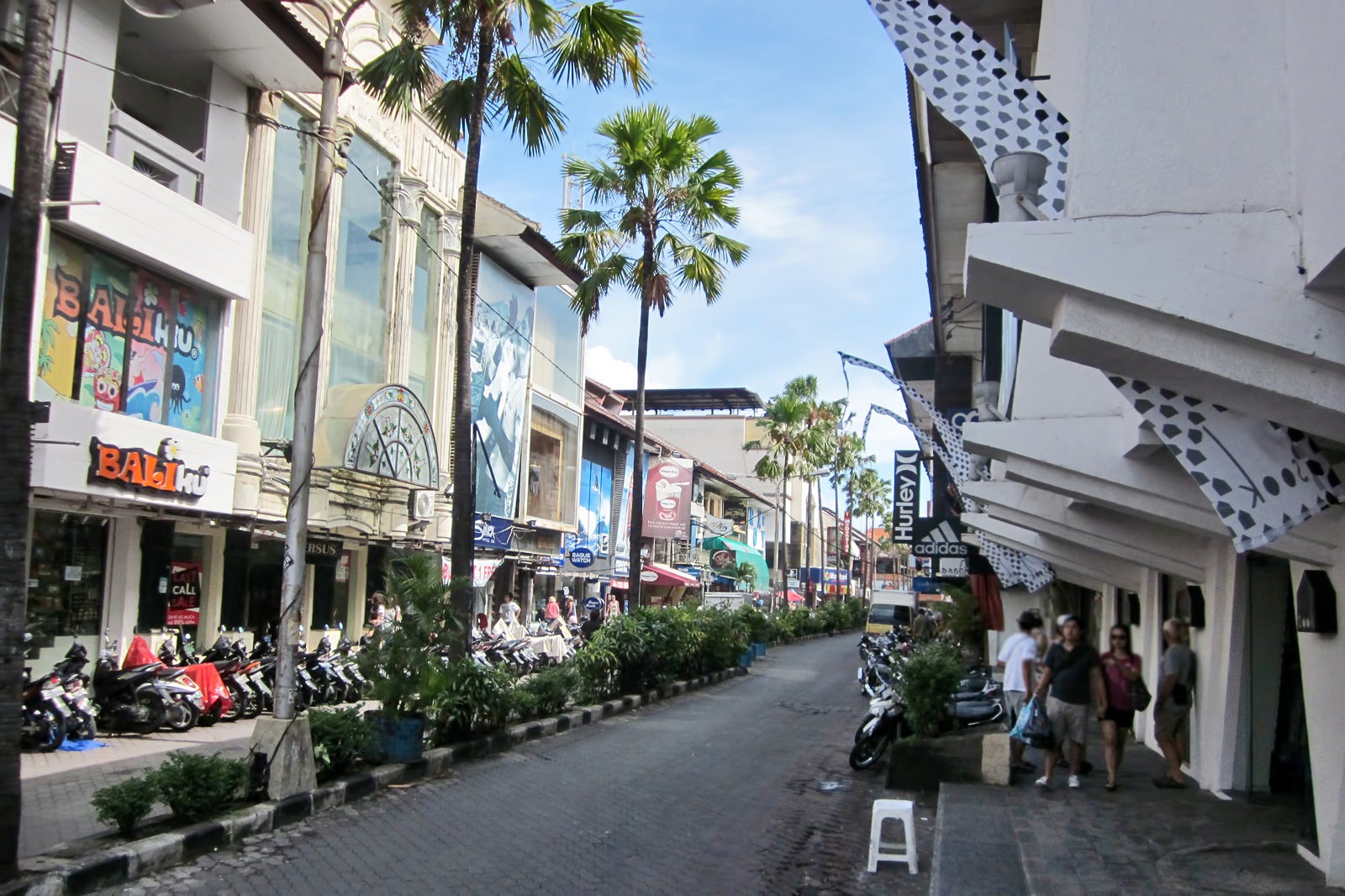 Before reaching Kuta Beach, your walk will cover an eclectic mix of tattoo shops, surf shops, convenience stores, made-to-order leather shops and tailors. The midsection area of the Kuta Beach Walking Street is lined with spas, beauty salons, souvenir and art kiosks, motorbike rentals, and money changers. The Kuta Square shopping arcade is a nice stop before you hit the coastal section of Kuta Beach walking street.
photo by Sho Horiuchi (CC0 1.0) modified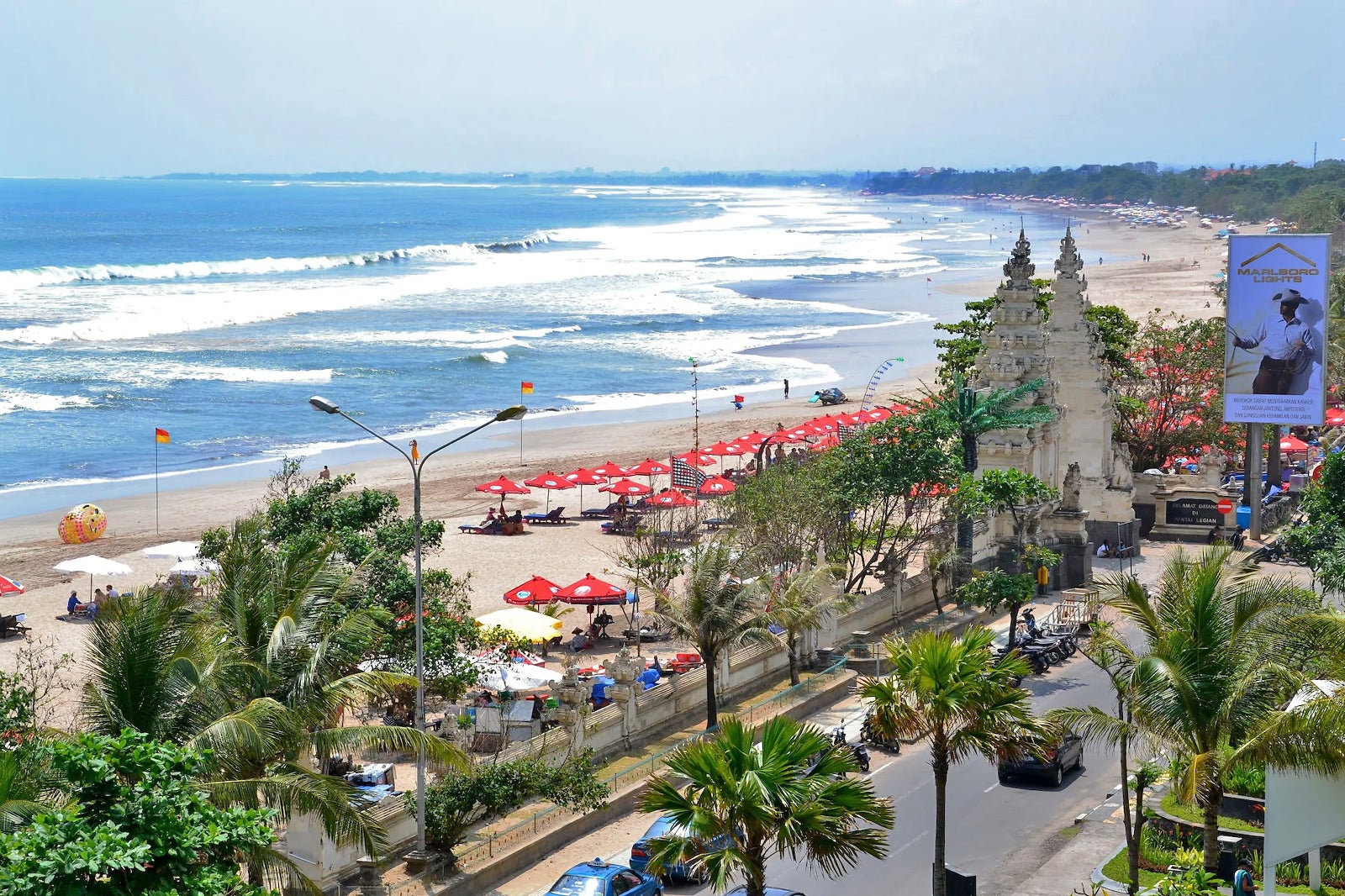 You'll find many global franchises and brand outlets like KFC, Quicksilver, and Rip Curl along Kuta Beach Road, as well as the Kuta Art Market at its end.
Turn right and you'll see Hard Rock Café and prominent restaurants attached to Kuta beach hotels. The grand Kuta Beachwalk complex is halfway along the beachfront road. Jalan Pantai Kita ends at Jalan Melasti, which will take you to Legian.
Back to top