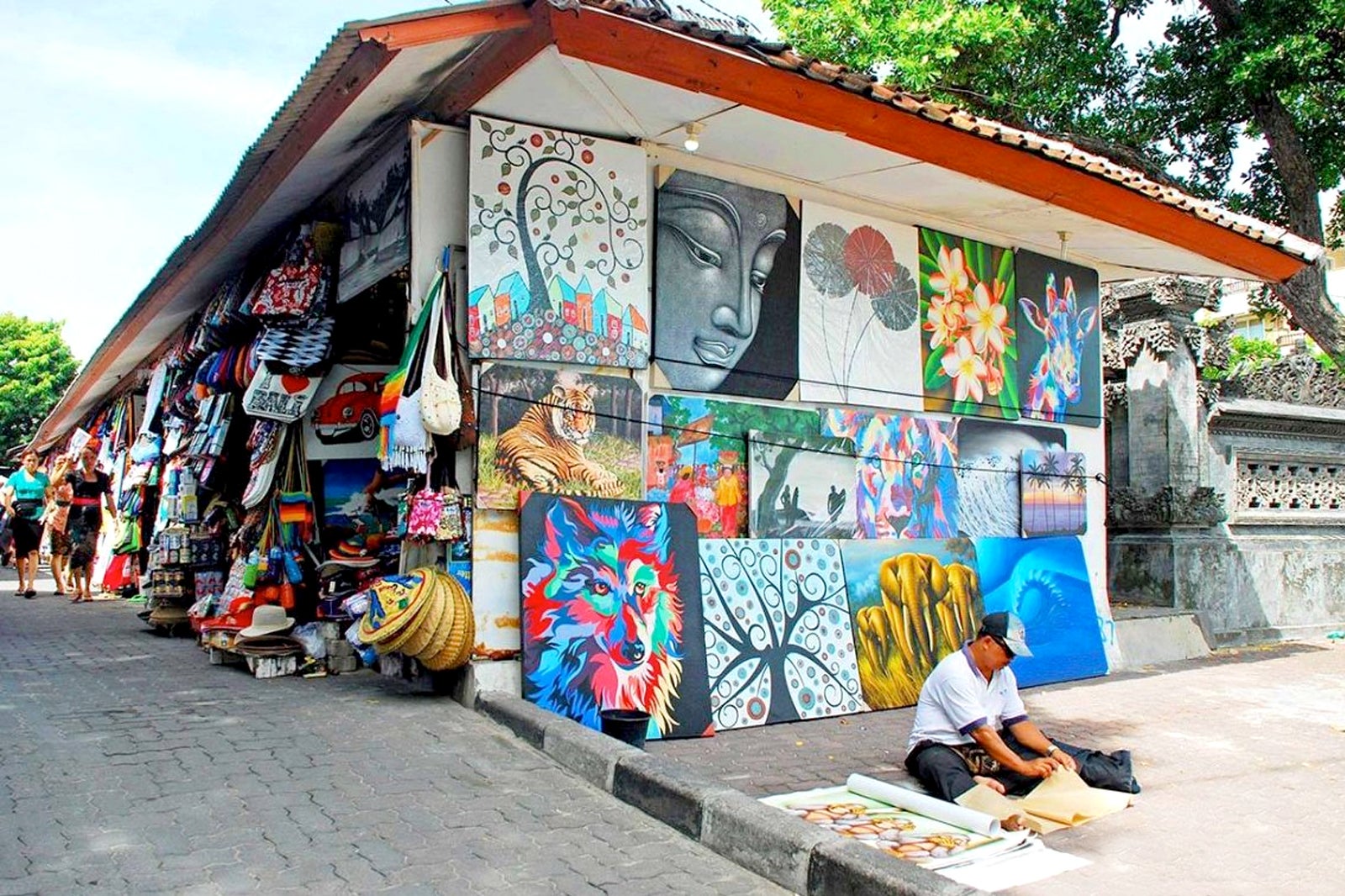 Kuta Art Market is a small beachside shopping complex with numerous stalls selling unique Bali souvenirs and handicrafts. It's located at the end of the Jalan Bakungsari 1-way thoroughfare, adjacent to the Kuta Sidewalk and just before Jalan Kartika Plaza Street. The bazaar-like venue is one of the best shopping places in Kuta for putting your bargaining skills to the test.
Kuta Art Market in Bali - one of the highlights of 15 Best Places to Go Shopping in Kuta and 6 Best Night Markets in Bali (Read all about Bali here)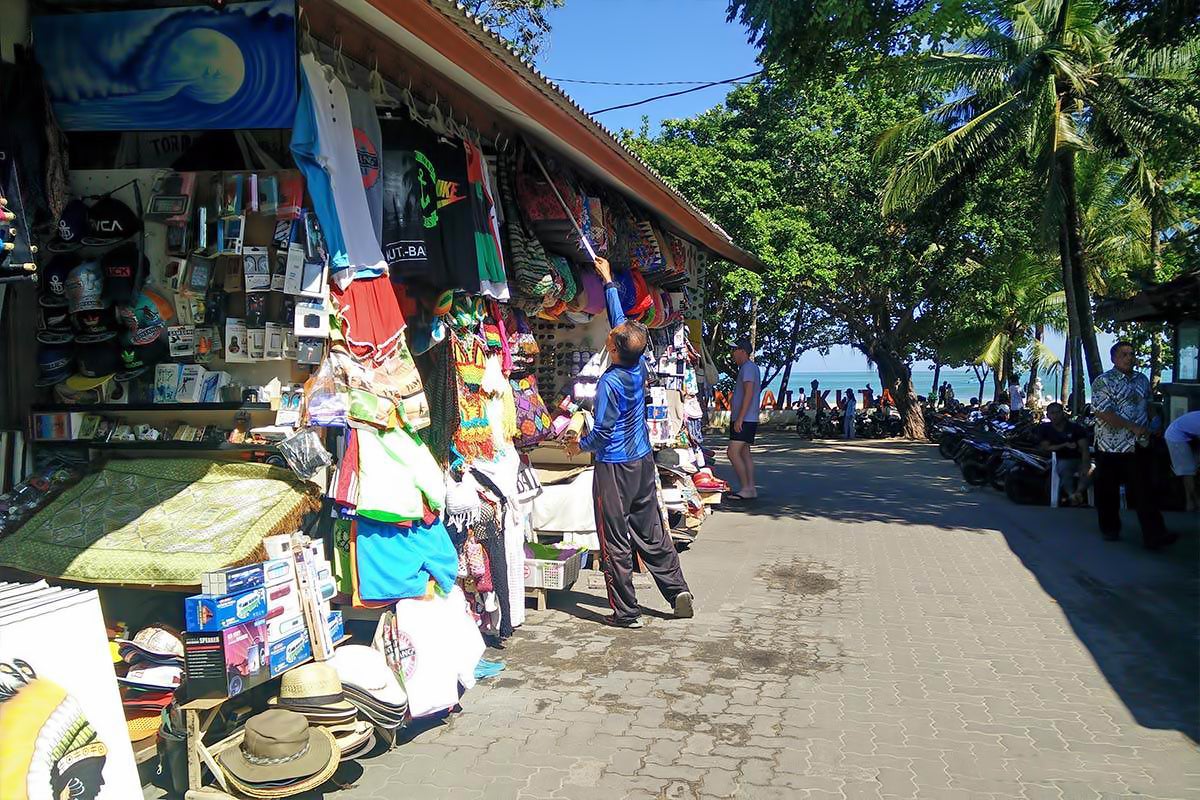 Kuta Art Market highlights
Locally called Pasar Seni Desa Adat Kuta (Art Market of the Kuta Traditional Village), the market has 6 main shophouses and a long building with many stalls. The shops sell a wide range of typical Bali souvenirs such as surfboard fridge magnets, keychains, beer holders, sandals, Bali print T-shirts and colourful sarongs and fabrics.
Kuta Art Market has rows of modern shops and international brands selling mostly beachwear and tropical-themed clothes. The likes of Quiksilver, Billabong, and Rip Curl, as well as local designer brands, line up through Kuta Square and its adjacent boulevards.
Almost all of the items available at the market are similar to goods found in the art markets of Ubud and Sukawati. Most souvenir items are sourced from cottage industries and suppliers in Gianyar, local craftsmen in Kuta and the surrounding areas.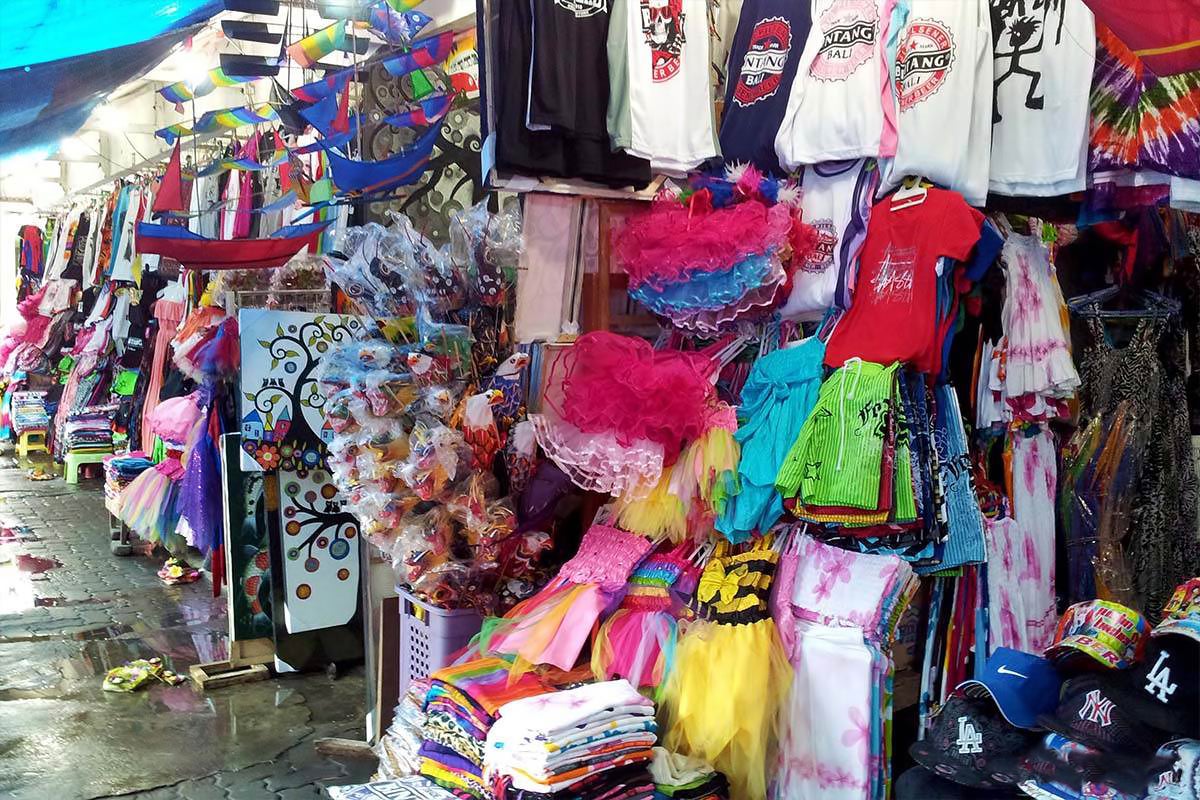 Good to know about Kuta Art Market
When bargaining at Kuta Art Market, the rule of thumb is to be polite and friendly with shopkeepers. You can actually make some friends with these 'mild battles' – make sure you check the quantity and quality before paying the negotiated price.
The art market is surrounded by beachside food stalls and restaurants at various price points. Most of the restaurants are located across the Jalan Kartika Plaza, along the Kuta sidewalk, southward from the art market. Always try to have small change with you.
You can find money changers around the Kuta Art Market, though it's best to visit only authorised money changers or a bank. If you must, always count your money at least twice in front of the dealer and ask for missing banknotes. You can change your money at your hotel, though expect to pay higher rates.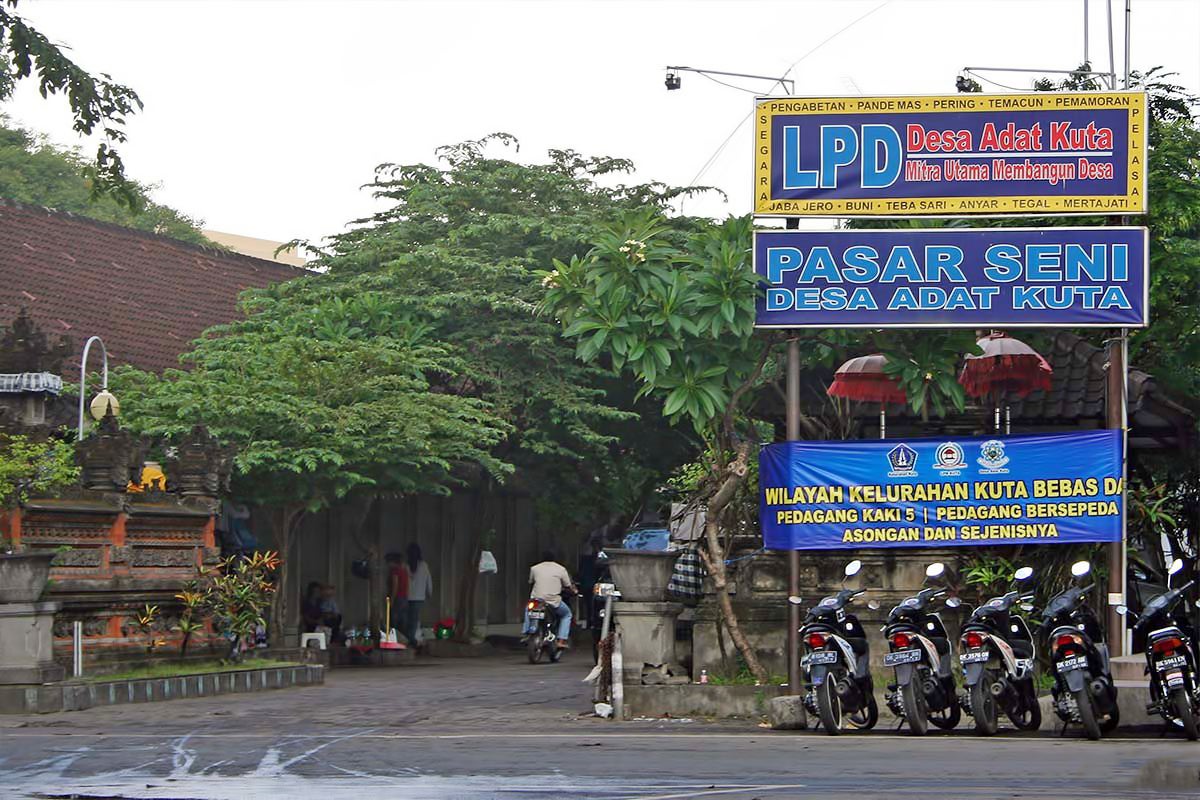 Kuta Art Market in Bali
Location: Jalan Bakung Sari, Kuta, Badung, Bali 80361, Indonesia
Open: Daily from 8am to 10pm
Back to top