Jalan Raya Ubud is the main street that runs through the centre of Ubud, which is widely considered as Bali's artistic and cultural heartland. It's the main shopping street in Ubud, where you can find an eclectic mix of fashion boutiques. Items offered range from batiks and other traditional heritage textiles of Java, Bali and the East Nusa Tenggara Islands, to handmade lace and collections of international fashion designers.
Jalan Raya Ubud spans 2 km from east to west, starting at Jalan Raya Campuhan in front of the Blanco Renaissance Museum and ending at the junction of Jalan Cok Gede Rai and Jalan Raya Andong. The eastern end is marked by the towering, white Indra statue, depicting the Hindu god wielding his bow and arrow.
Jalan Raya Ubud Shopping Street - one of the highlights of 10 Best Shopping Streets in Bali and 33 Best Shopping in Ubud (Read all about Bali here)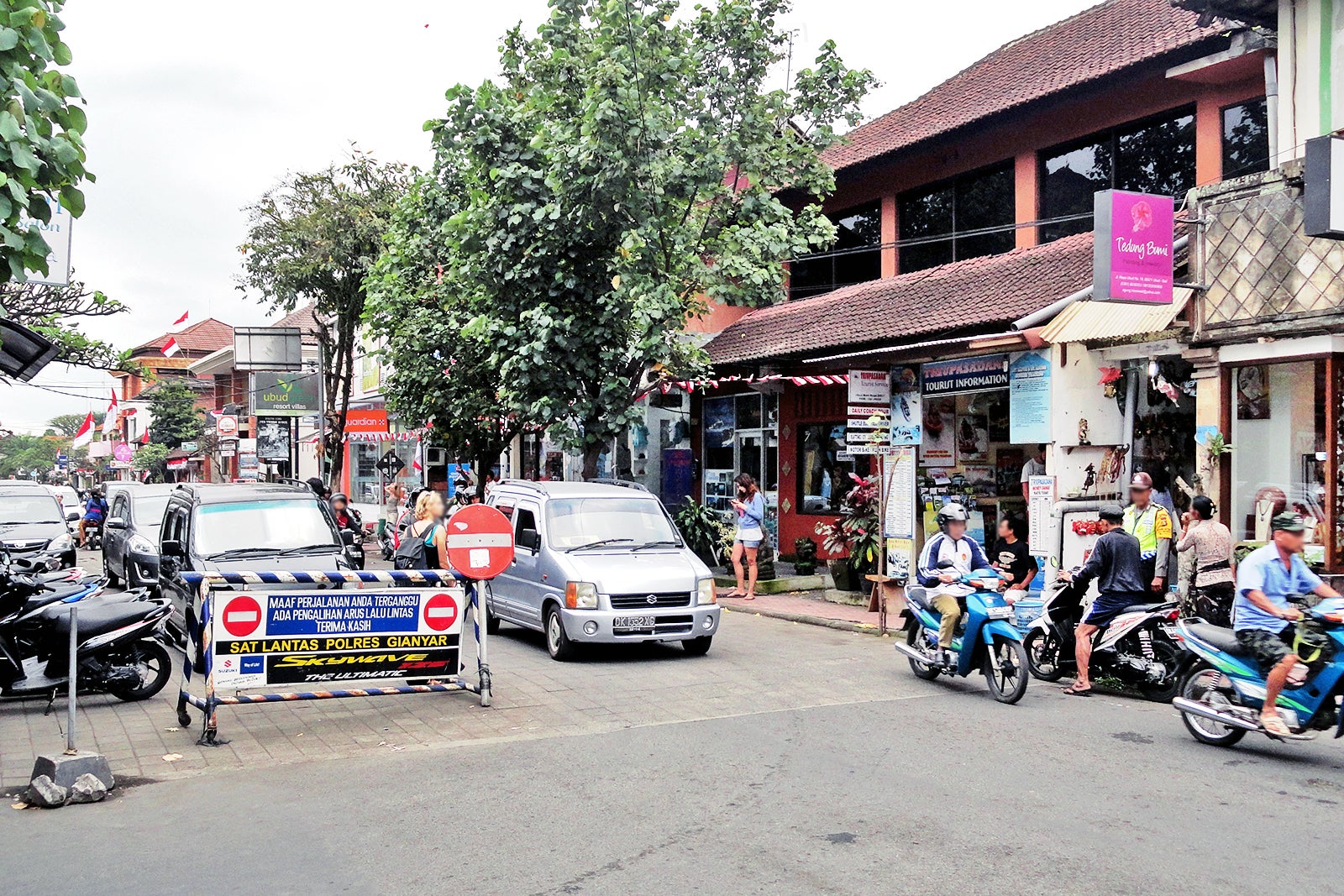 Navigating Ubud's many interconnecting side streets is easy – they're dense mini shopping streets themselves. These include Jalan Suweta (running north opposite Jalan Monkey Forest), Jalan Hanoman (running south before turning west towards the Ubud Monkey Forest), and Jalan Hanoman, which is dotted with various yoga-related shops and other 'spiritual' jewellery shops.
Some of the best places to shop for souvenirs at Jalan Raya Ubud Shopping Street include the shop at Murni's Warung, Kartini Art Shop, and BAWA Shop. If you're looking for local fashion, Manik Bali Ikat, Pithecanthropus, and Thaikila offer quality textiles, traditional and modern clothes (like bikinis, dresses and shirts) as well as wallets and shoes.
Jalan Raya Ubud Shopping Street
Location: Jalan Raya Ubud, Ubud, Gianyar, Bali, Indonesia
Back to top